EXHIBITIONS
Emanuel Röhss "Boutique Litigation" at T293, Rome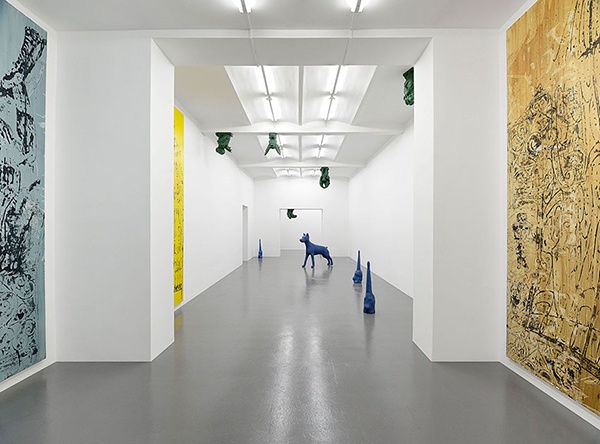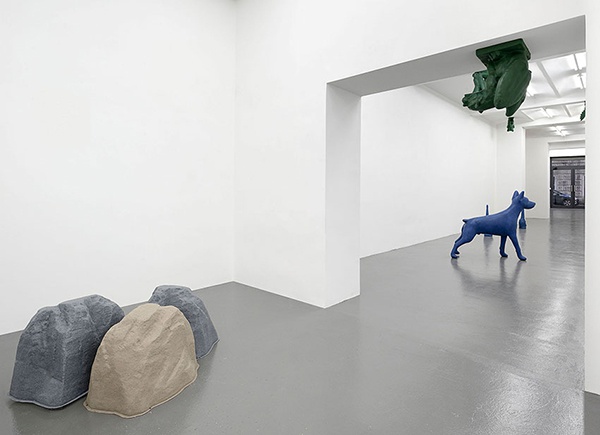 T293 Rome is pleased to present "Boutique Litigation", Emanuel Röhss' first solo exhibition at the gallery. Coming as a result of a two months residency in Rome, the show consists of a new body of sculptures and paintings, and is accompanied by a film script excerpt written for the occasion by Lindsay Jarvis.
The exhibition focusses on aspects of someone's private residence in the Hollywood Hills, Southern California. Drawing on features from the exterior and interior of this domain, the artist treats gates and fences, talismans and furnitures as factual information about these subjects' life, and literally let these elements invade the gallery's space.
The works have been conceived and produced in relation to the spatial properties of the gallery, thus configuring the exhibition as a movie set. In the gallery's larger room, sculptures made from synthetic materials, such as polyurethane and epoxy resin,  allude to the residents' garden protection gadgets. Sinister gargoyles, unicorn heads and a watch dogs set the path for the viewer's walk through the project's noir narrative.
The final room is designed after the interiors of the same environment. Containing a site-specific wall piece derived from the layout of a window and an assemblage of intimate objects, this pocket of the show opens for an ostensible narrative to be interpreted, and subjectively assimilated. Existing in a territory where fact collapses into fiction and viceversa, Boutique Litigation explores how architectural features of a specific living enviroment might be translated into a narrative reminiscent of certain cinematic forms.
.
until 16 May 2015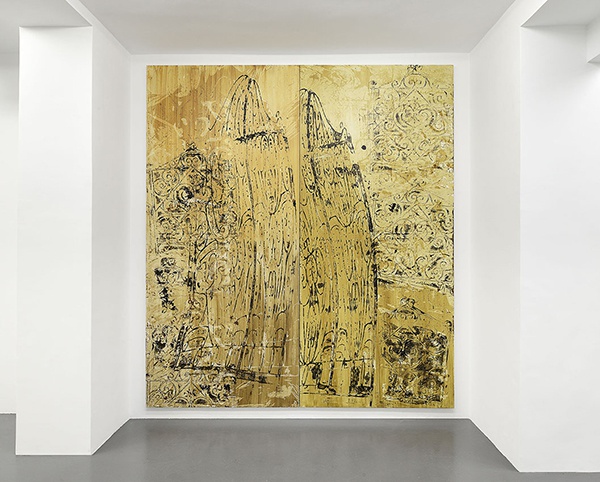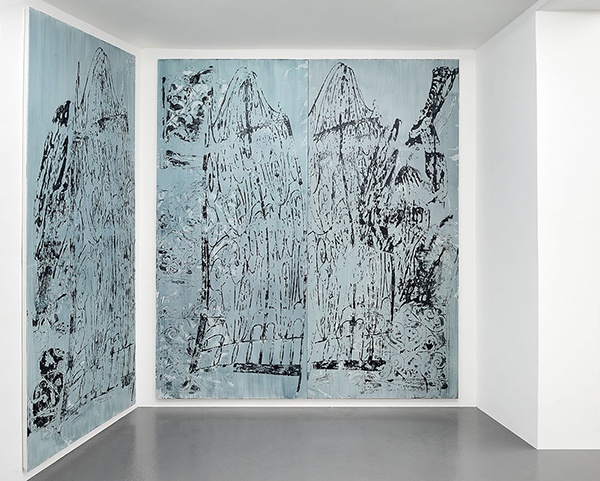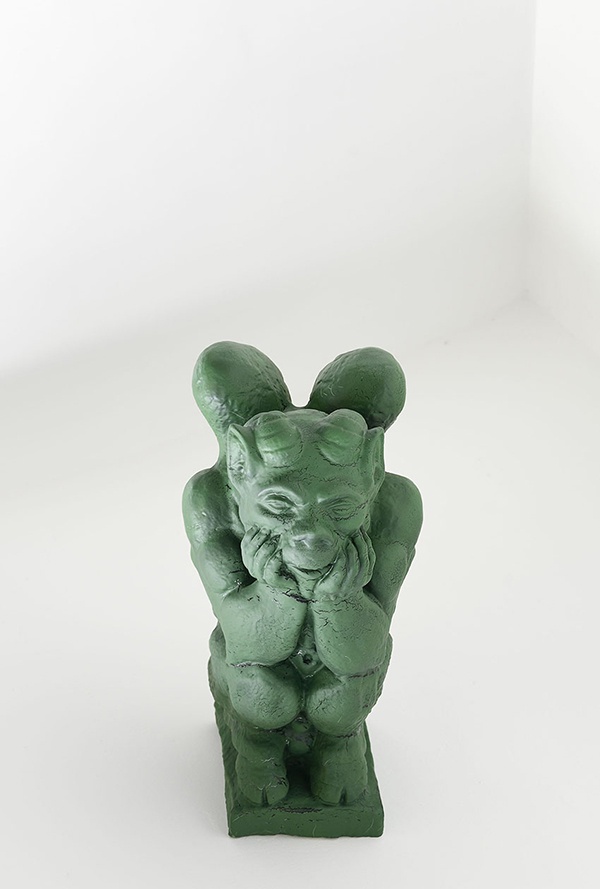 Ilana (the dreamer), 2015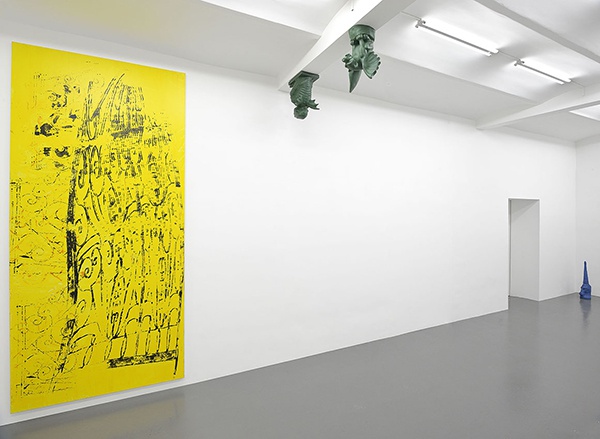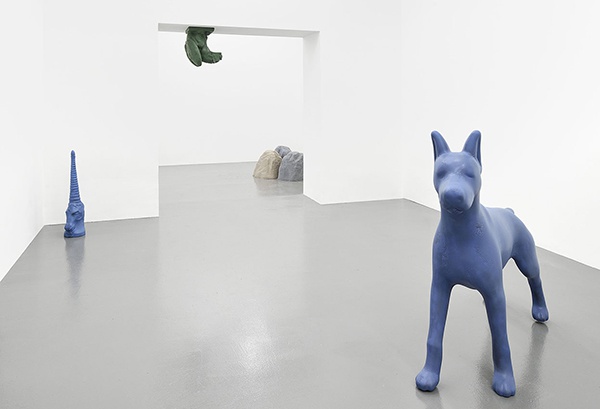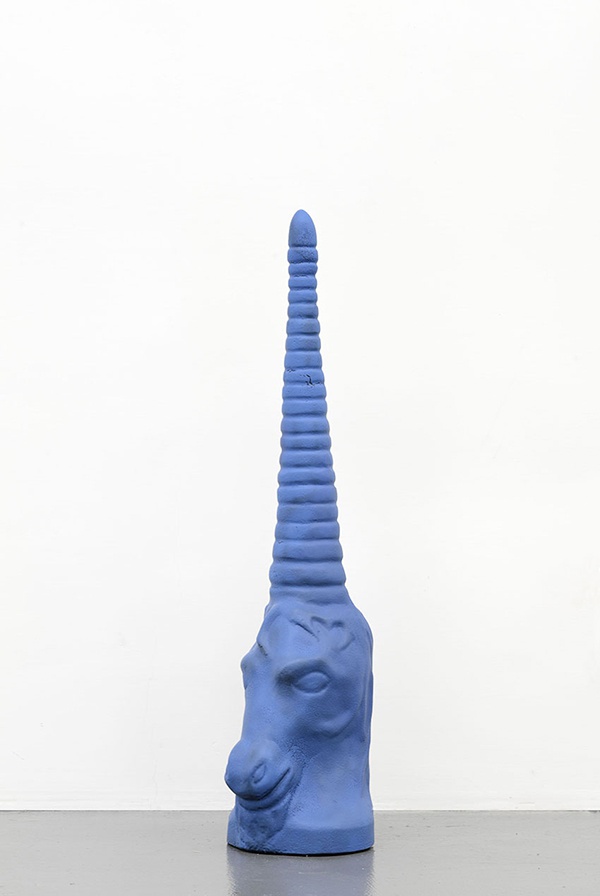 Kat 1, 2015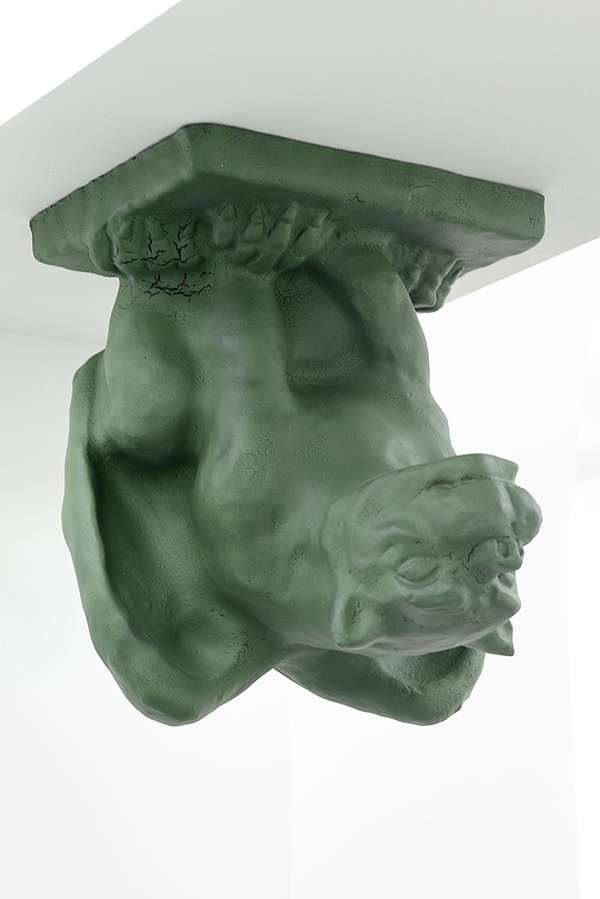 Gruys, 2015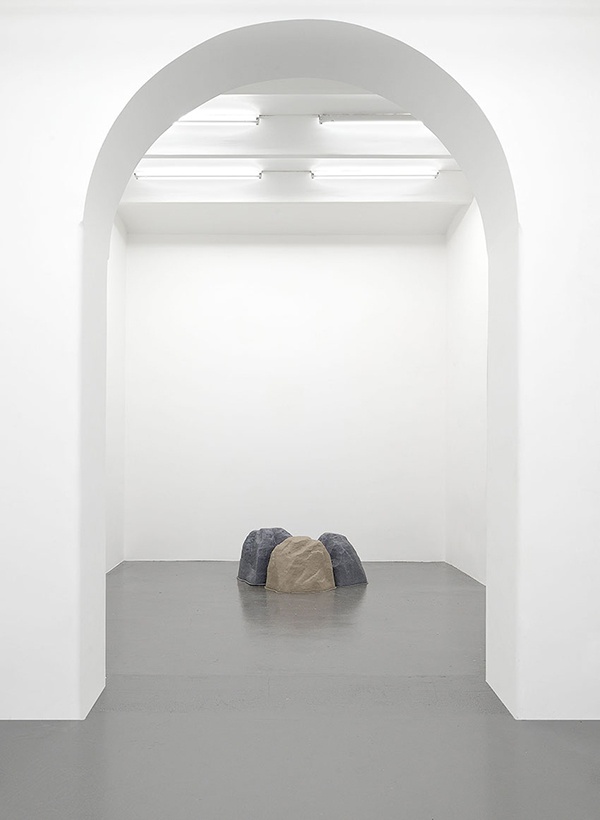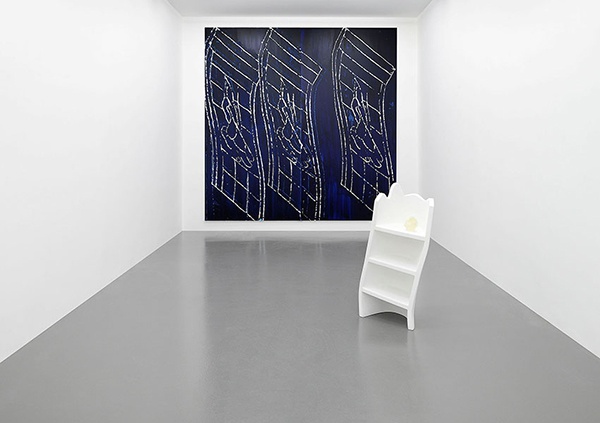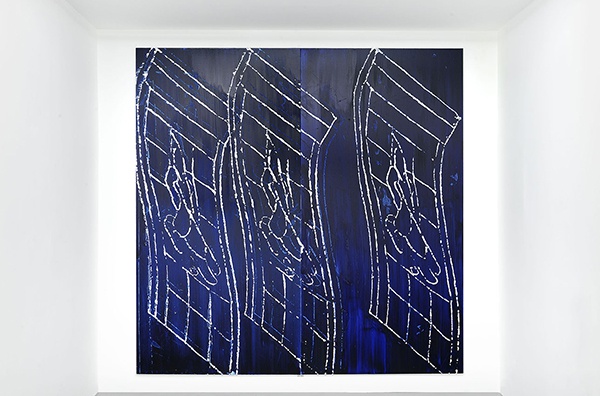 Gigi's Window 1, 2015
.
Emanuel Röhss "Boutique Litigation" installation views at T293, Rome, 2015
Courtesy: the artist and T293, Naples/Rome.  Photo: Roberto Apa.