CONVERSATIONS
Erin Shirreff at Salone Banca di Bologna, Palazzo De' Toschi, Bologna
Close
1
2
3
4
5
6
7
8
9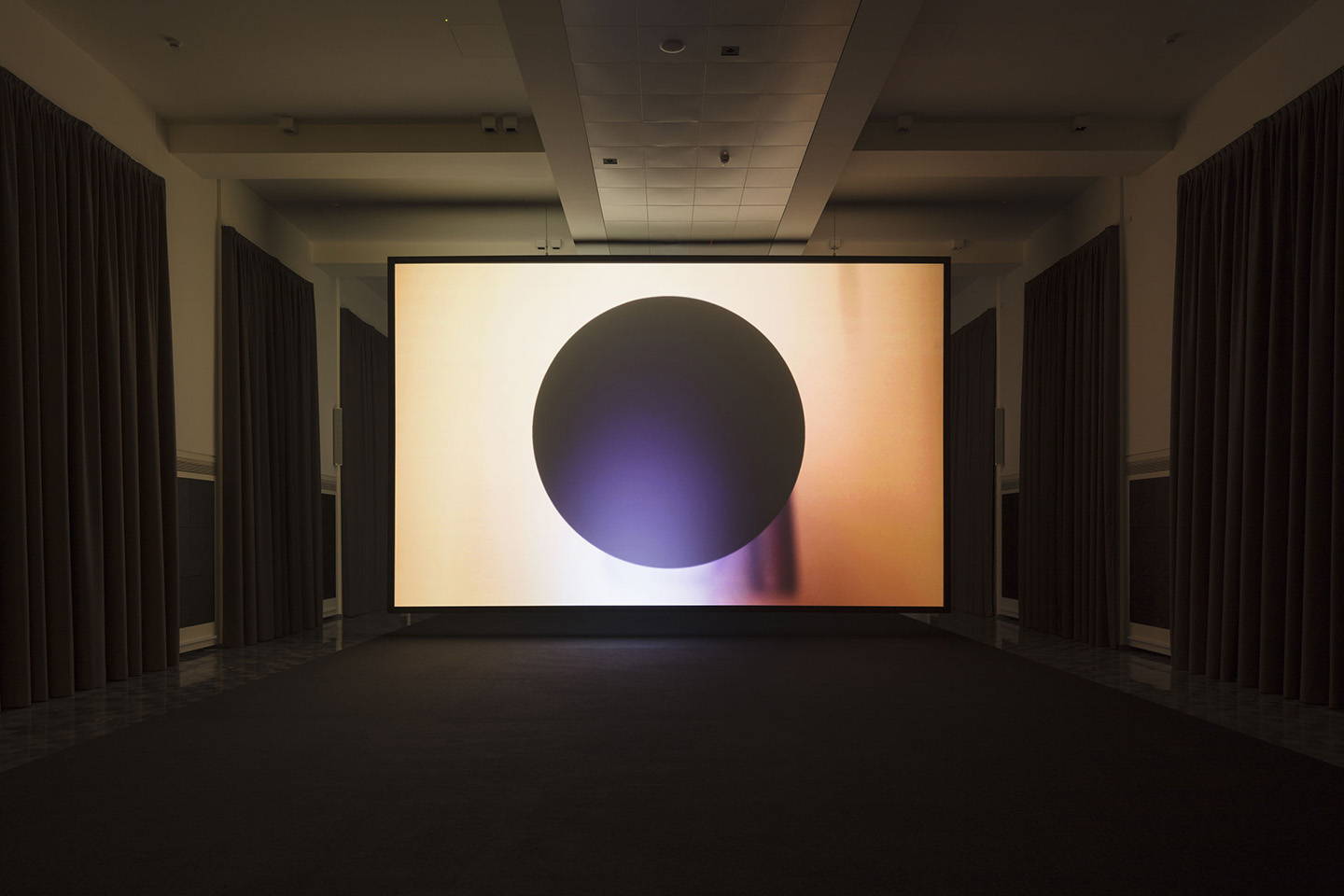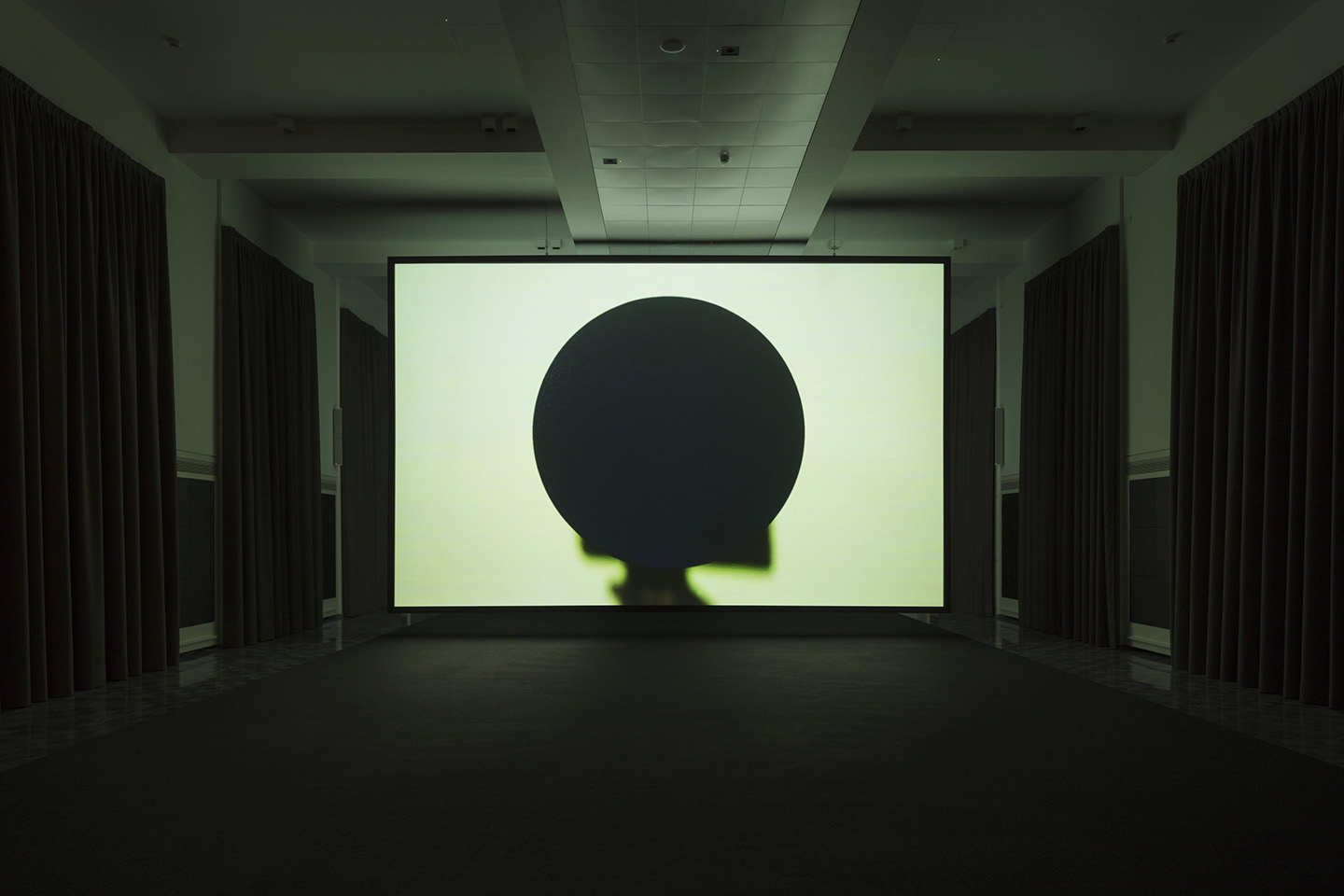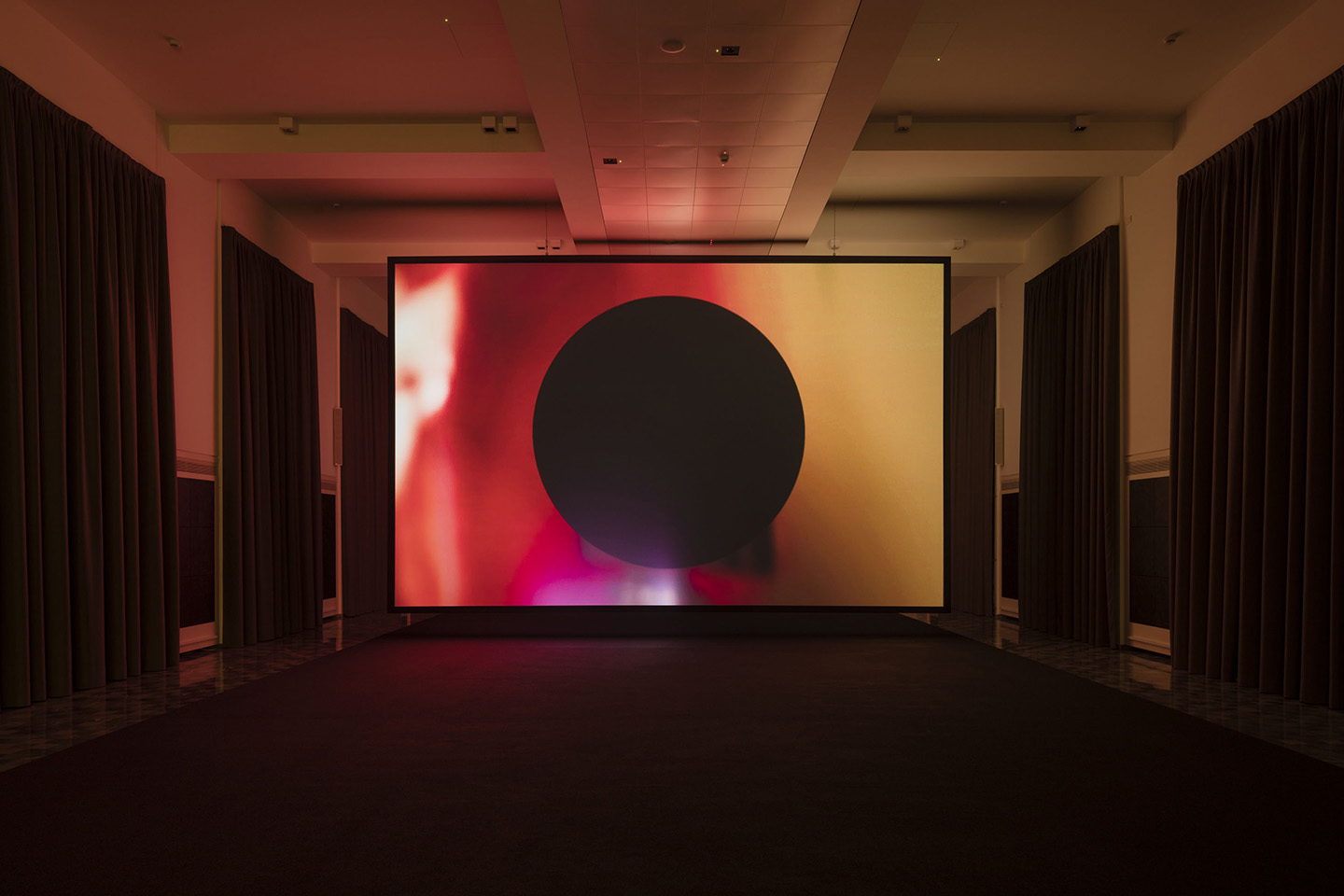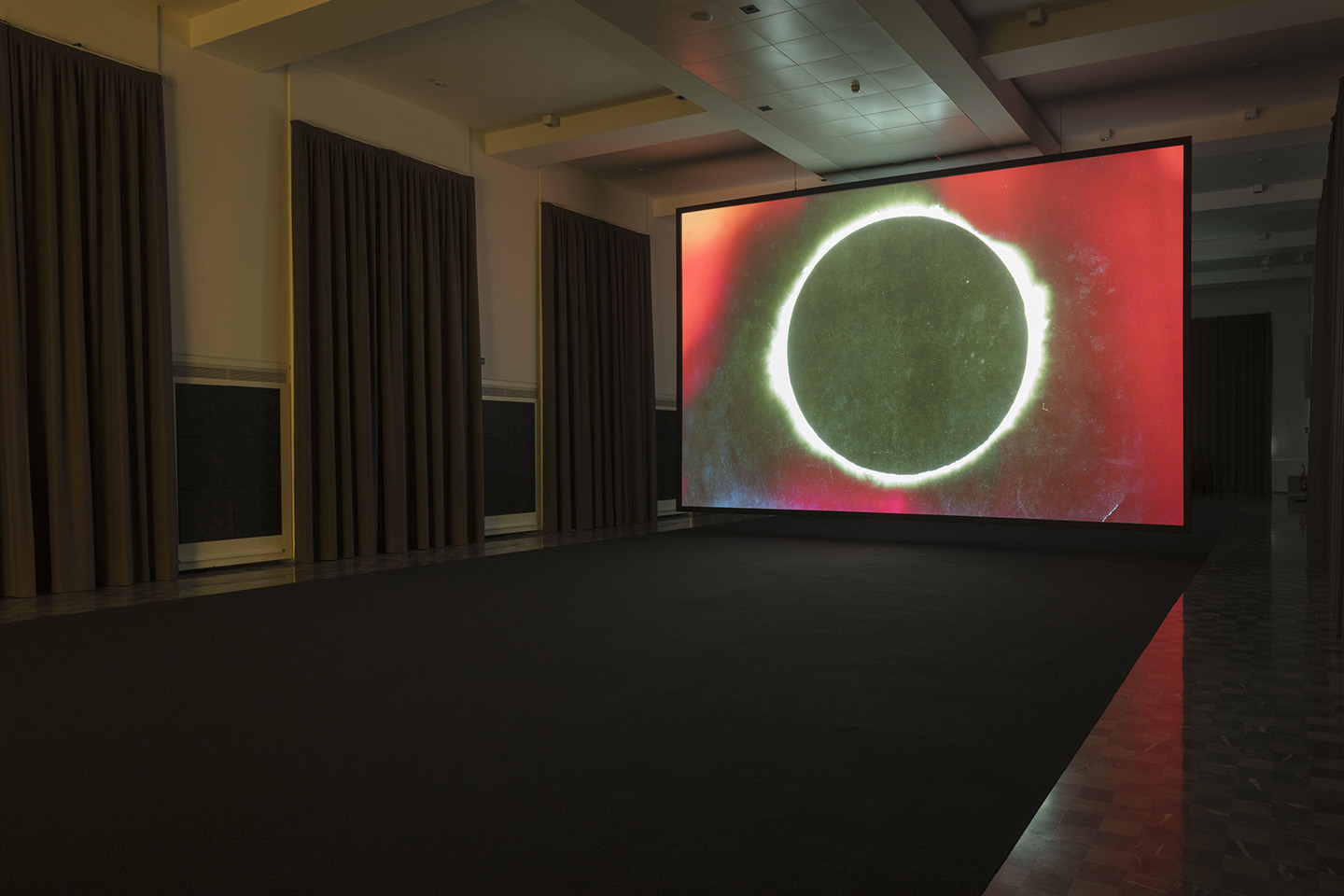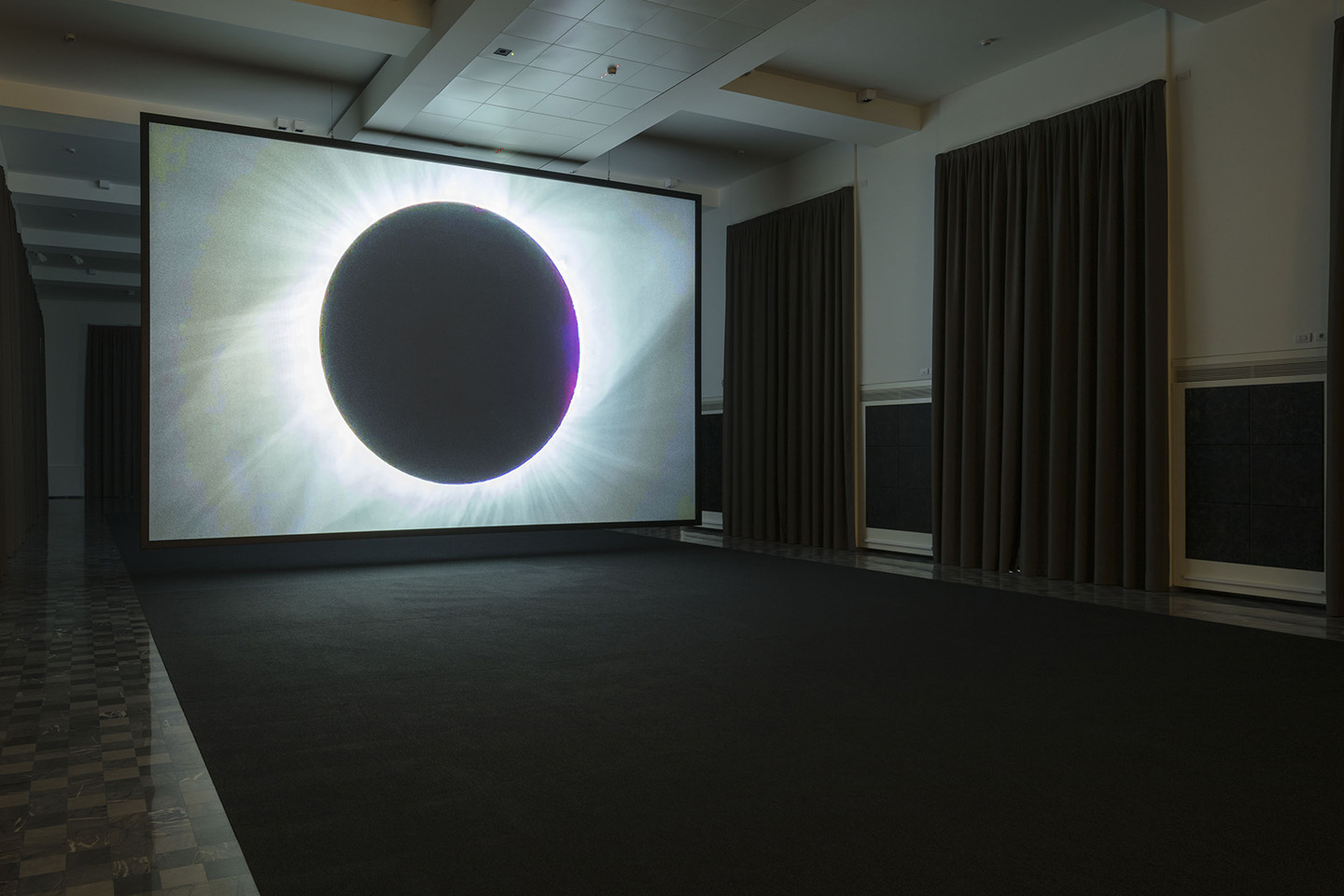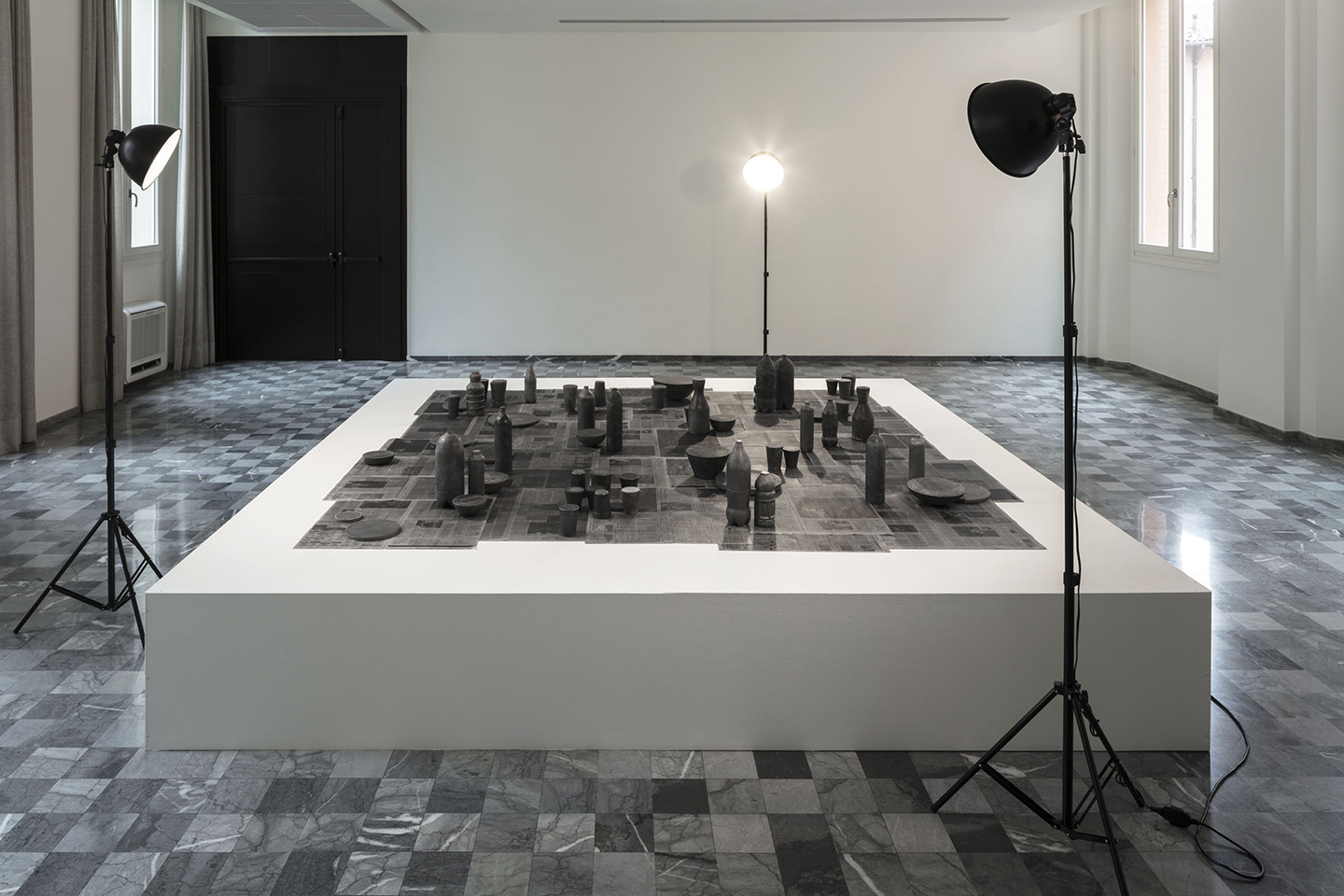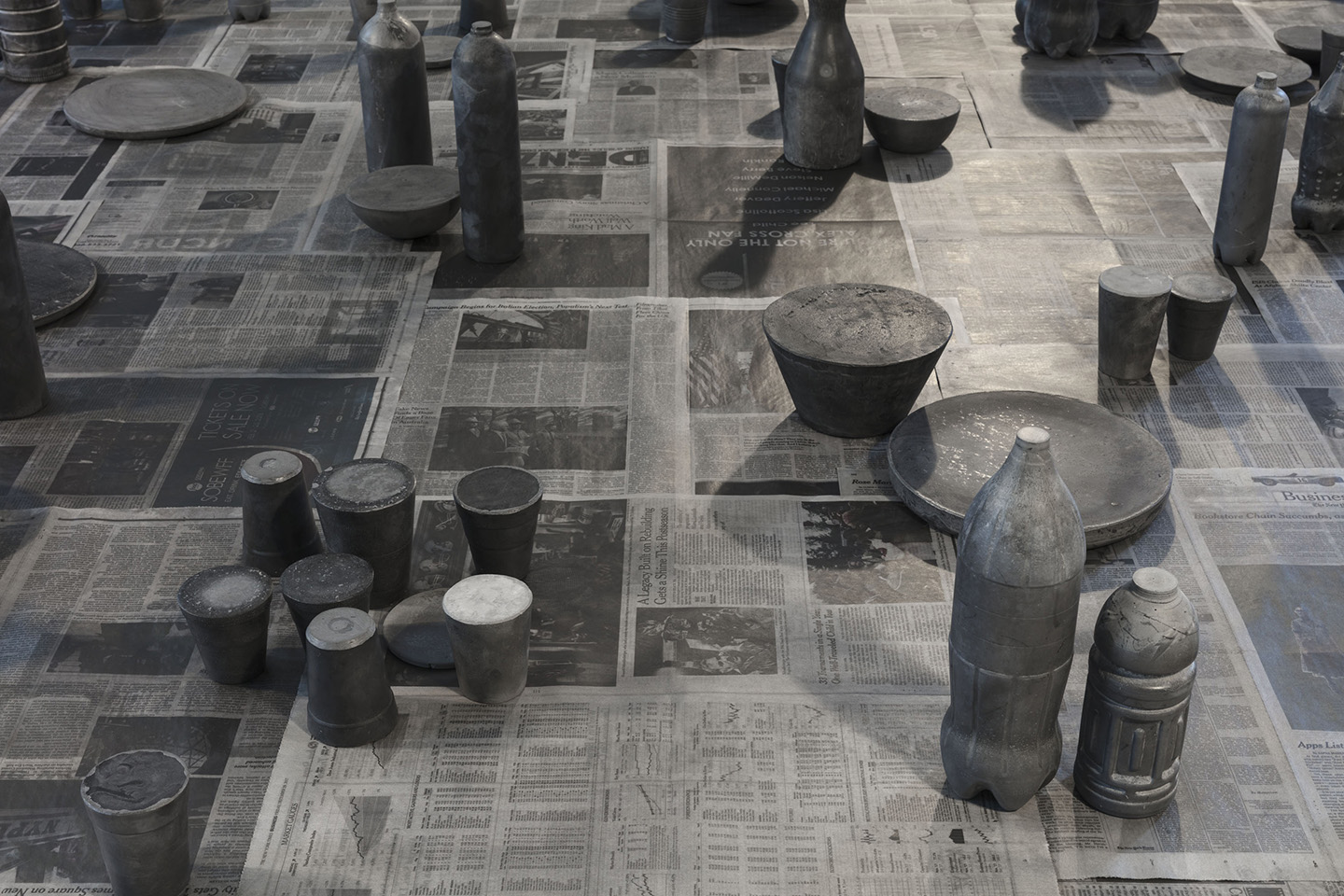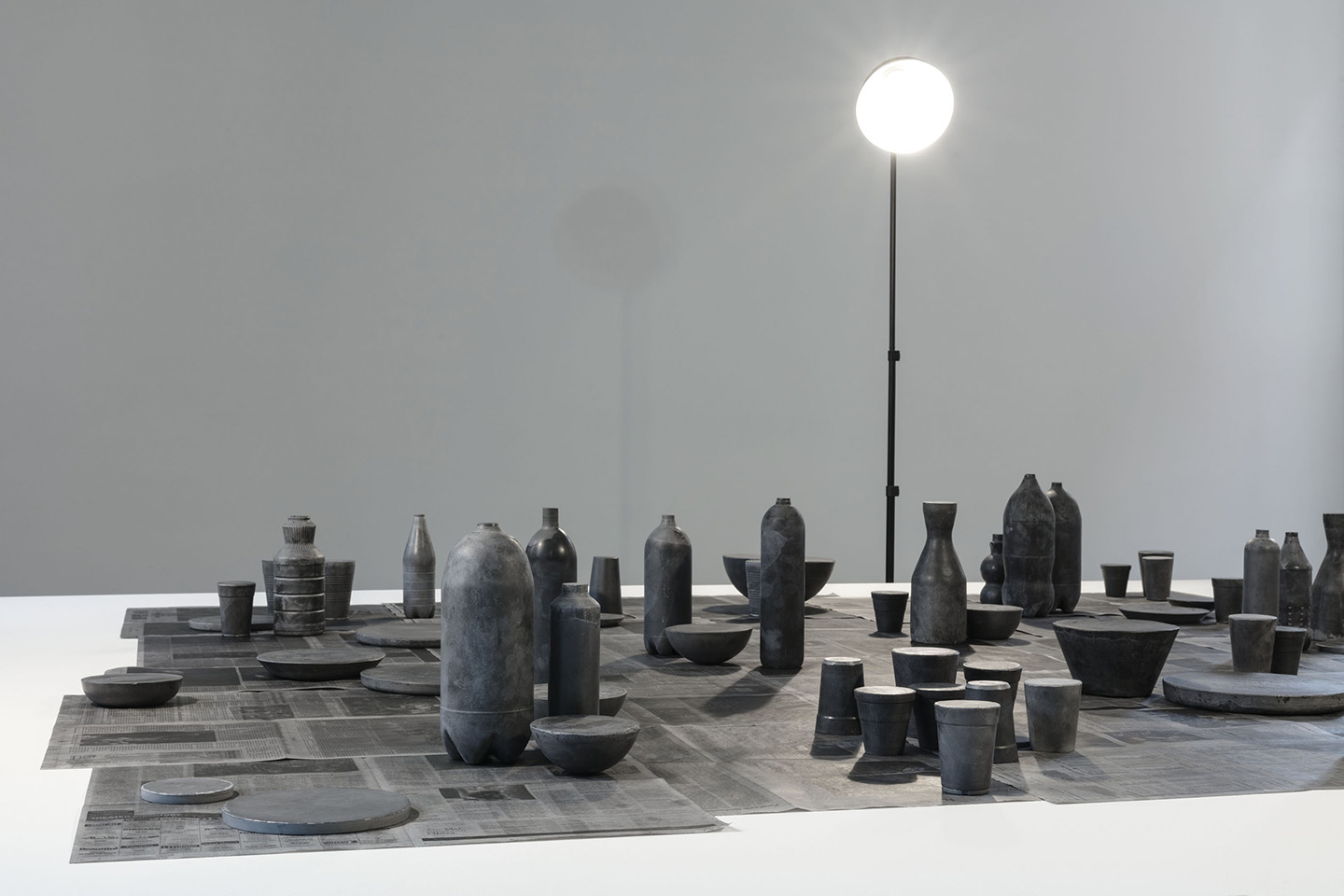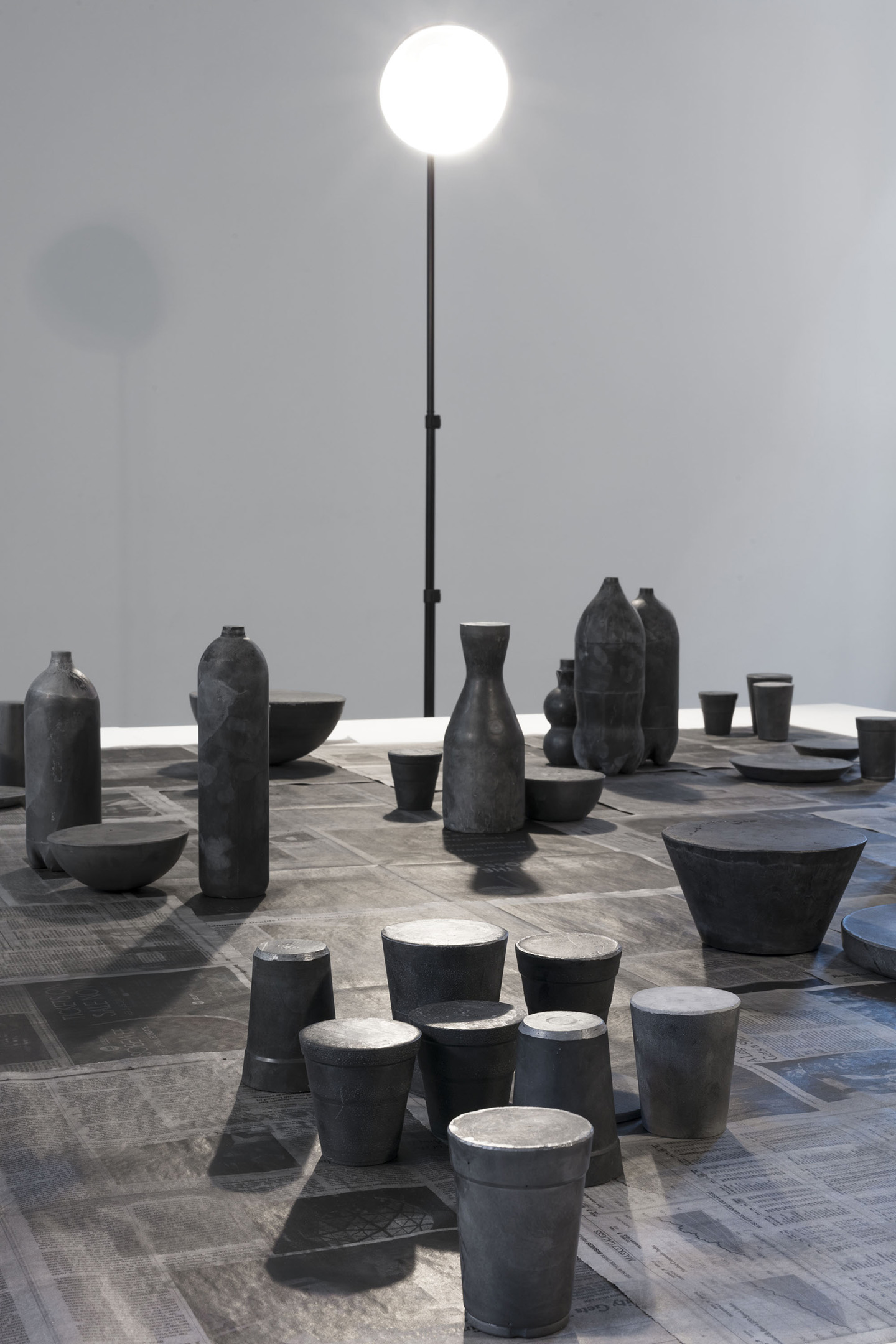 Erin Shirreff introduces us to her first solo show in Italy, on view at Palazzo De' Toschi in Bologna.
The works for this show, or their beginnings anyhow, were probably formed in response to the space itself, which is unusual for me. The Palazzo de' Toschi is this elegant, imposing historic building that feels both soaring and heavy, but it's also a functioning corporate meeting hall for a bank and has these dissonant contemporary architectural updates everywhere. For a big empty space, it feels really dense. Back in New York, I kept seeing in my mind a really large, dark indeterminate orb suspended in space, rotating extremely slowly, completely indifferent to the room—just that. Many weeks passed before I linked this hazy presence to the image of a solar eclipse, and then further to the experience I had myself of the eclipse that was visible in the United States this past summer.
I feel like the daily onslaught of unbearable news in the States right now is accounting for a real uptick in celestial journalism; there is way more mainstream media coverage of things like blood moons and interstellar communication. The prospect of seeing a total solar eclipse this summer sent everybody into overdrive for the months and weeks leading up to it: driving for days to converge with the path of totality (where you could see the moon entirely obscure the sun for two and a half minutes), organizing festivals, etc. My own experience of the eclipse itself was dislocating in the ways things are when your daily life is overlaid with an event at a vastly different scale, but it also drew out connections that I didn't expect. I ended up being in my car driving down a highway in Manhattan along the East River when it started, the light slowly dimming, faint enough that I wasn't sure it was actually happening. It was like wearing a pair of cheap gas station sunglasses. I was driving past all these small groups of people with their backs to the sun—this huge event that we weren't supposed to look at.
Son is a forty-five-minute animation made from hundreds of still images, some sourced or altered from the Internet, but mostly made in my studio with paper, reflection, and colored light. There are various phases and episodes within the work, and its pace and mood are deliberately uneven, but a large black circle/void/eye/hole remains at the center of the frame throughout. In other videos I've animated in this manner—where it's a durational encounter with an essentially static image—there can be a slight disruption to your the sense of time: You're unsure whether you're looking at a still or moving image or whether the effects are natural or manipulated. In Son, the constant form at the center of the frame shifts identities, is less clearly defined, and the effects are more overt and visually loose. Celestial photography is always so overblown and unreal-looking that this project immediately opened a door to a more abstract and painterly image-making and working process.
The sculpture Many Moons comes from a different, more dourly place, but shares with Son a sense of repetition, an affect of (or allusion to) making or process, and a collapsing of daily scale with something larger. The sculptures I make borrow physical properties from images—extreme flatness or an exaggerated sense of stillness or detachment.. Simone Menegoi, the exhibition curator, talked about the cast objects in this particular work as being structurally parallel to the photographic process: shadow positives. I hadn't used casts of recognizable objects in a work before—the molds I made in the past were more vague and intentionally blank—but I wanted the bodies in this landscape to be more explicitly contemporary and their presence to be more direct. It's an outlier work for me; the whole piece functions more as a tableau than anything I've made previously.
The underlining curiosities that end up guiding my work all center on what happens within the experience of looking at what kind of imaginative leaps we make as we try to know something we have limited access to—a basic thing that is unendingly complex and consequential. The layers of mediation in my work—the photos of photos in the videos, for instance—act, on one level, to slow or otherwise complicate this action, to introduce an open-ended self-consciousness. But this makes my work feel as though it's heavily orchestrated or premeditated, when in fact I have a pretty organic, intuitive studio practice. It's important to me that my work has a physicality, or a dimensionality, or feels embodied in some way in space; but I imagine, or hope, the experience of it unfolds quite privately and internally for a viewer.
at Salone Banca di Bologna, Palazzo De' Toschi, Bologna
until 4 March 2018