EXHIBITIONS
"ESTER KRUMBACHOVÁ. Yeti – Wear the Amulet – Tangle Up the Archive" at Tranzitdisplay, Prague
Close
1
2
3
4
5
6
7
8
9
10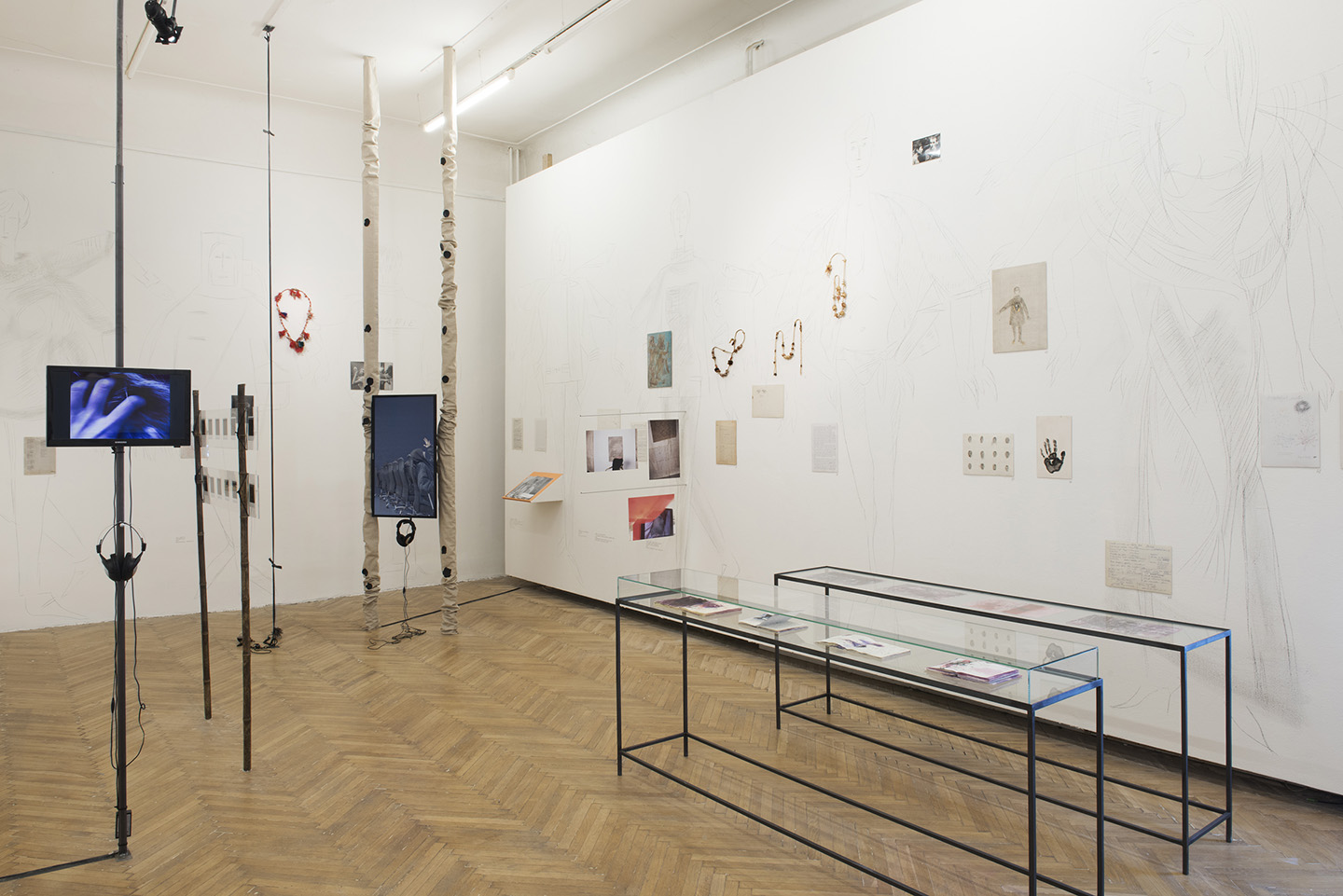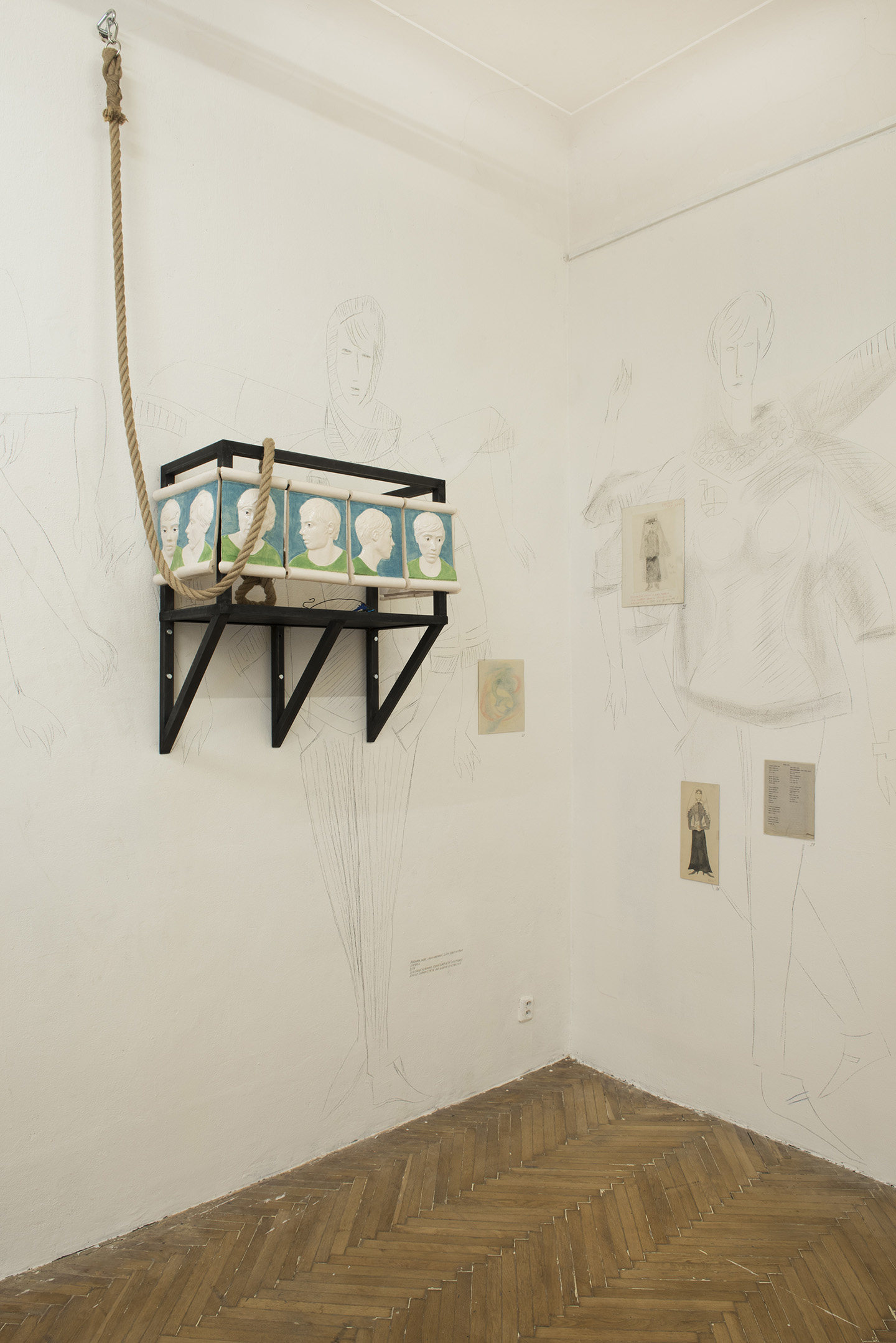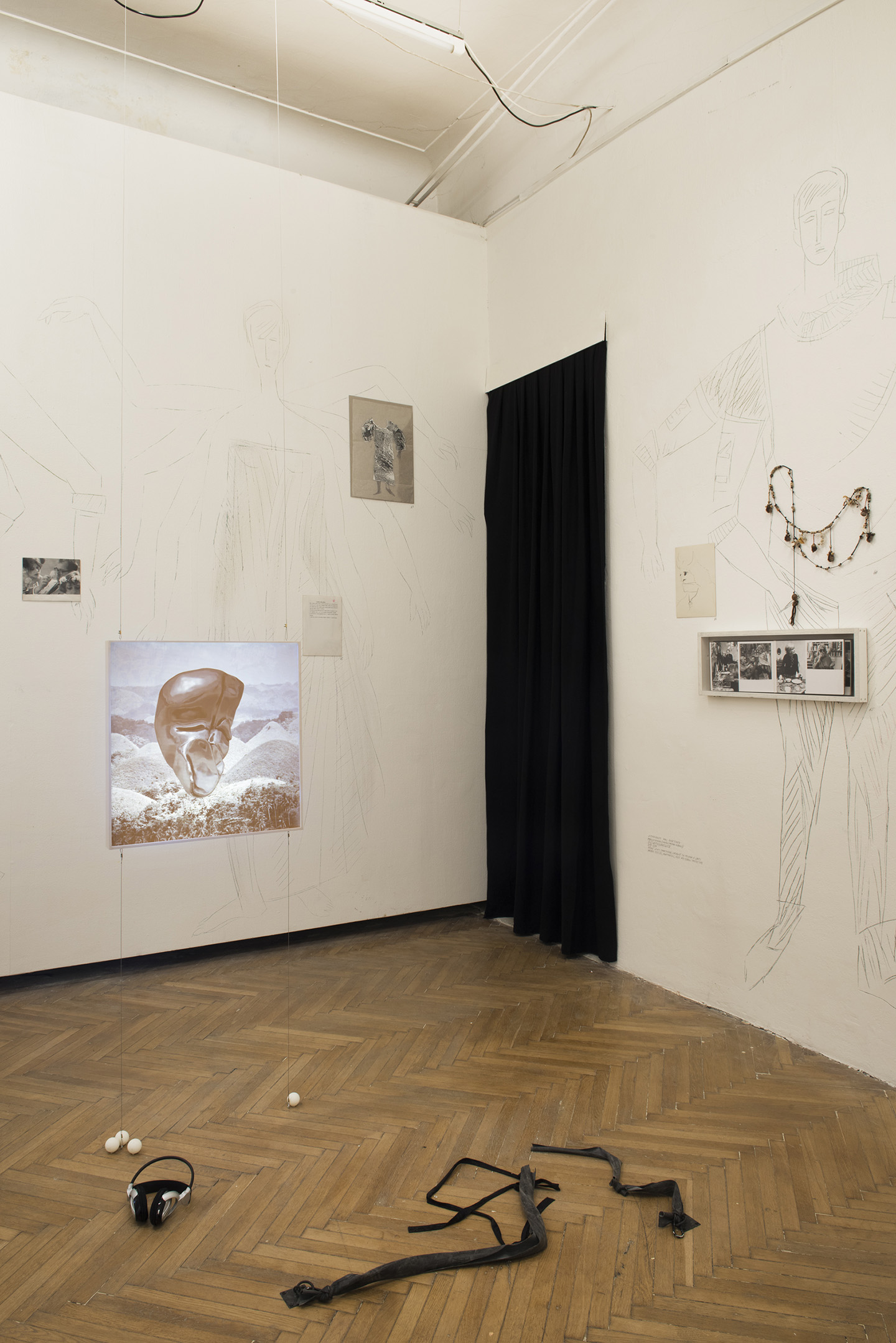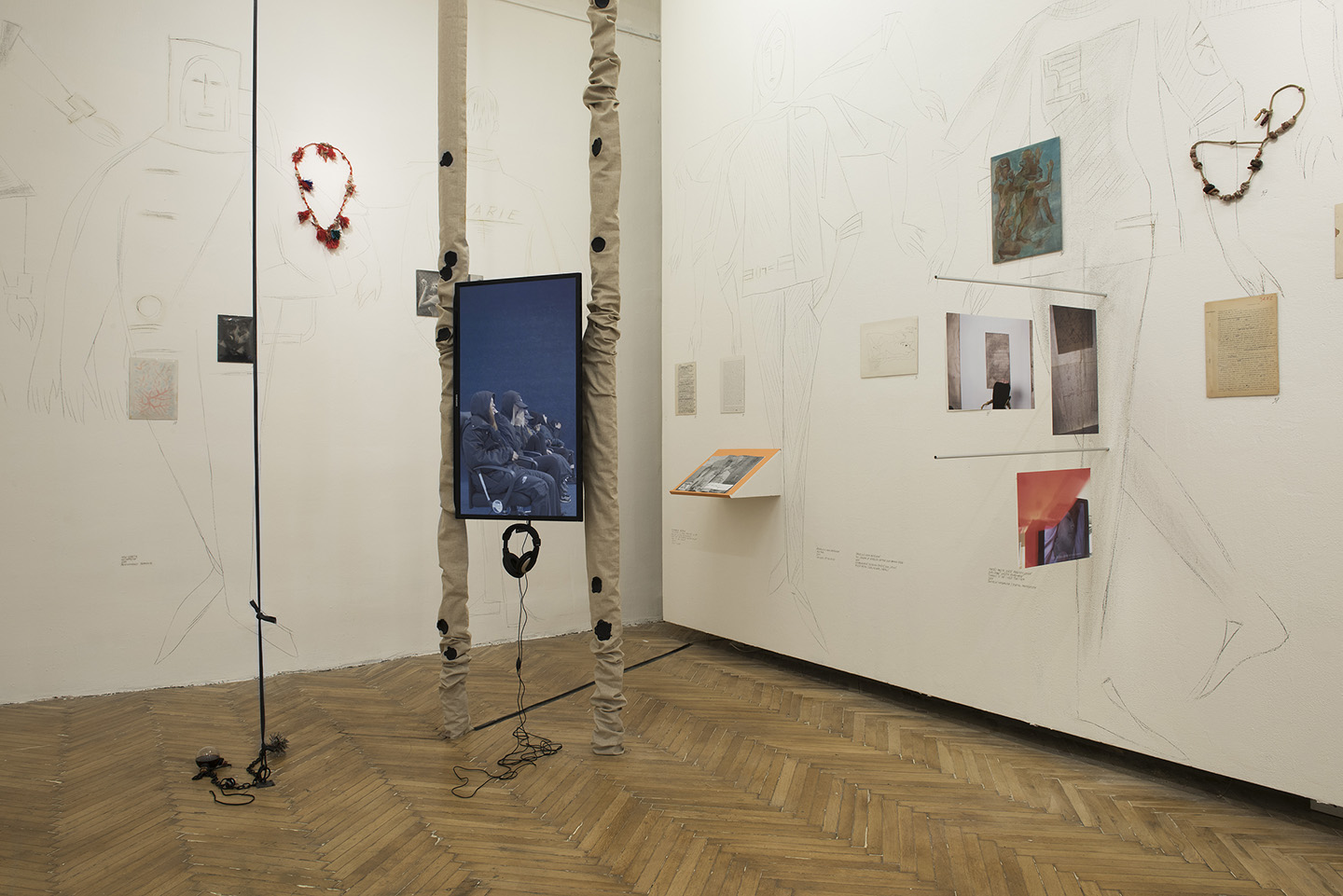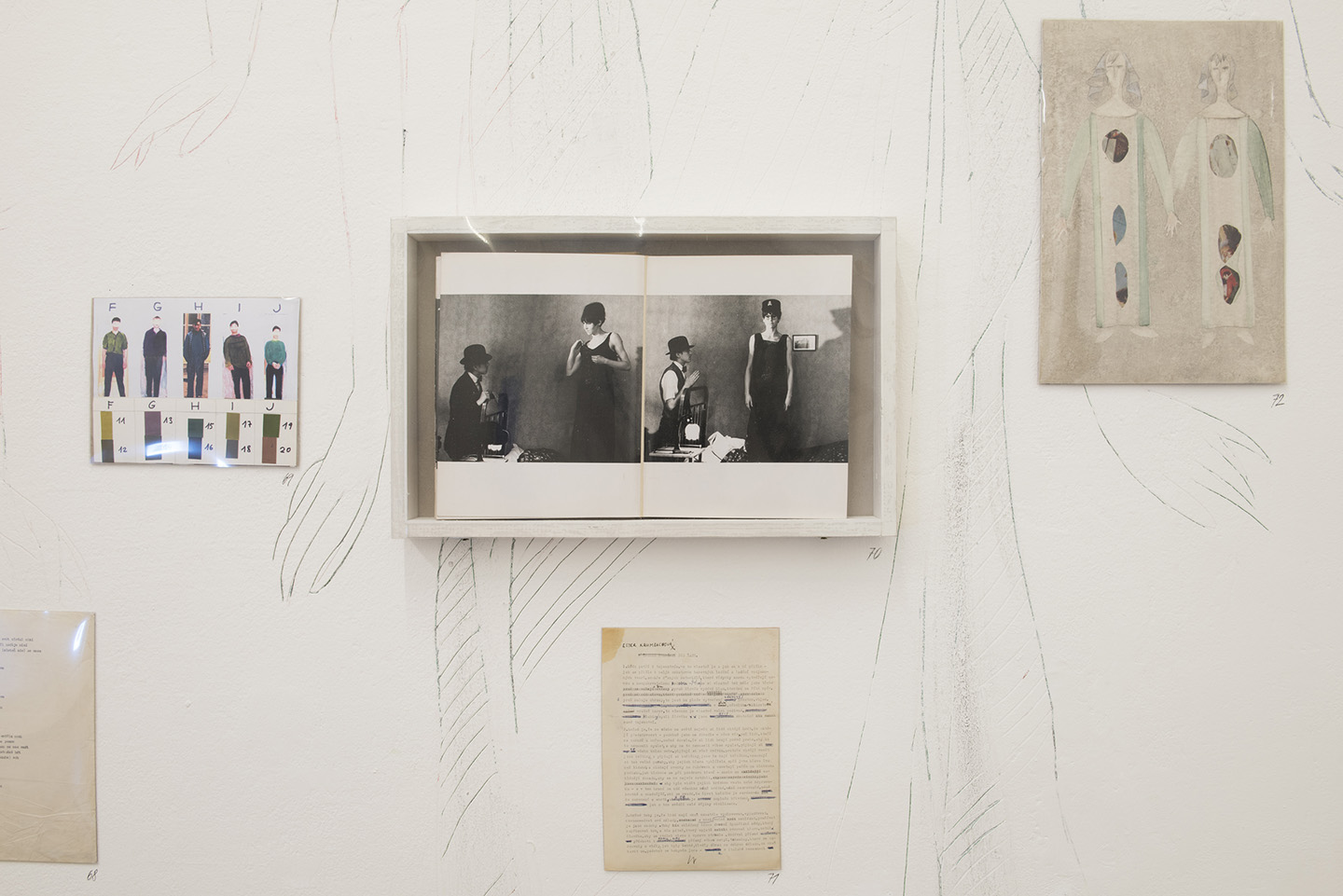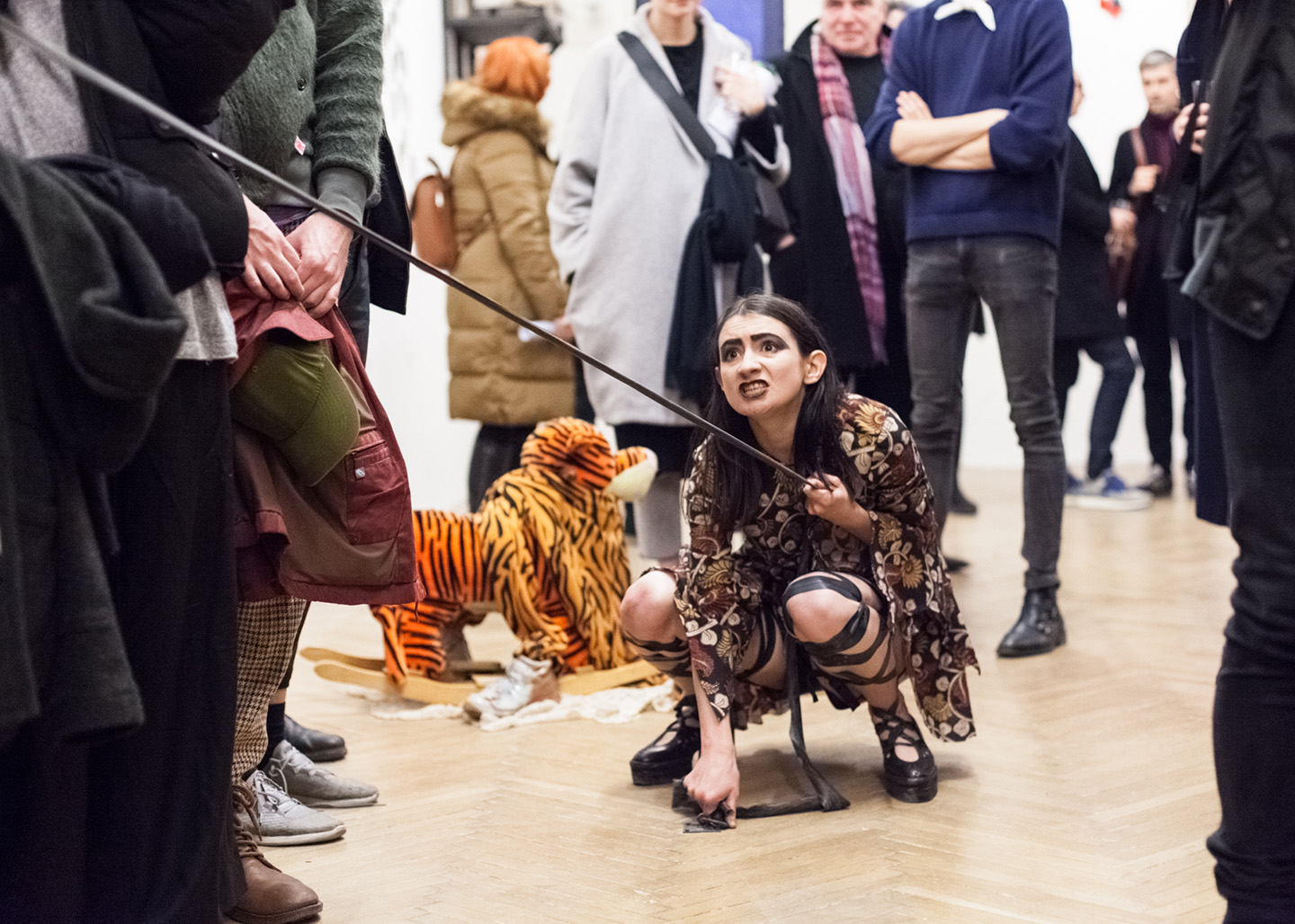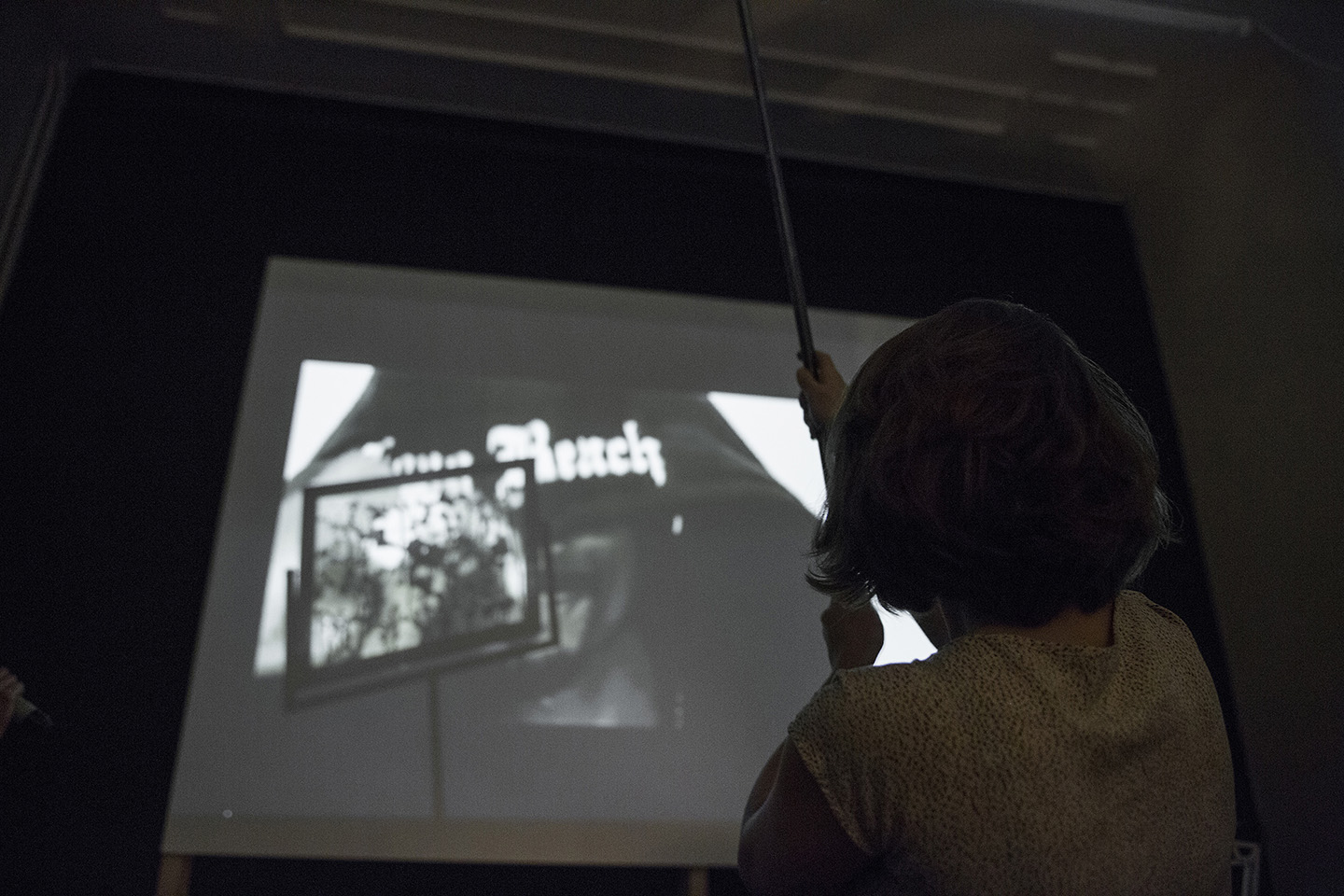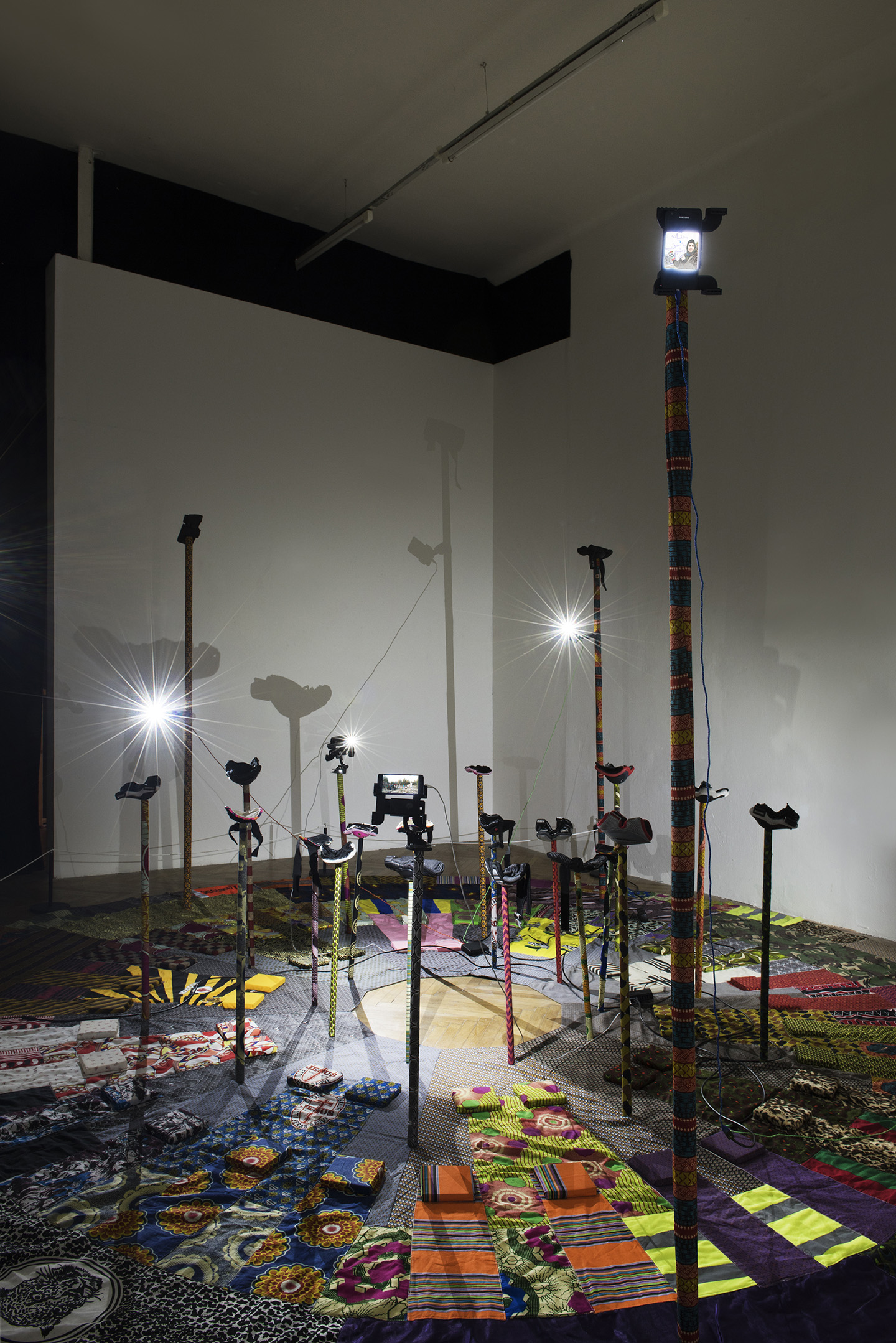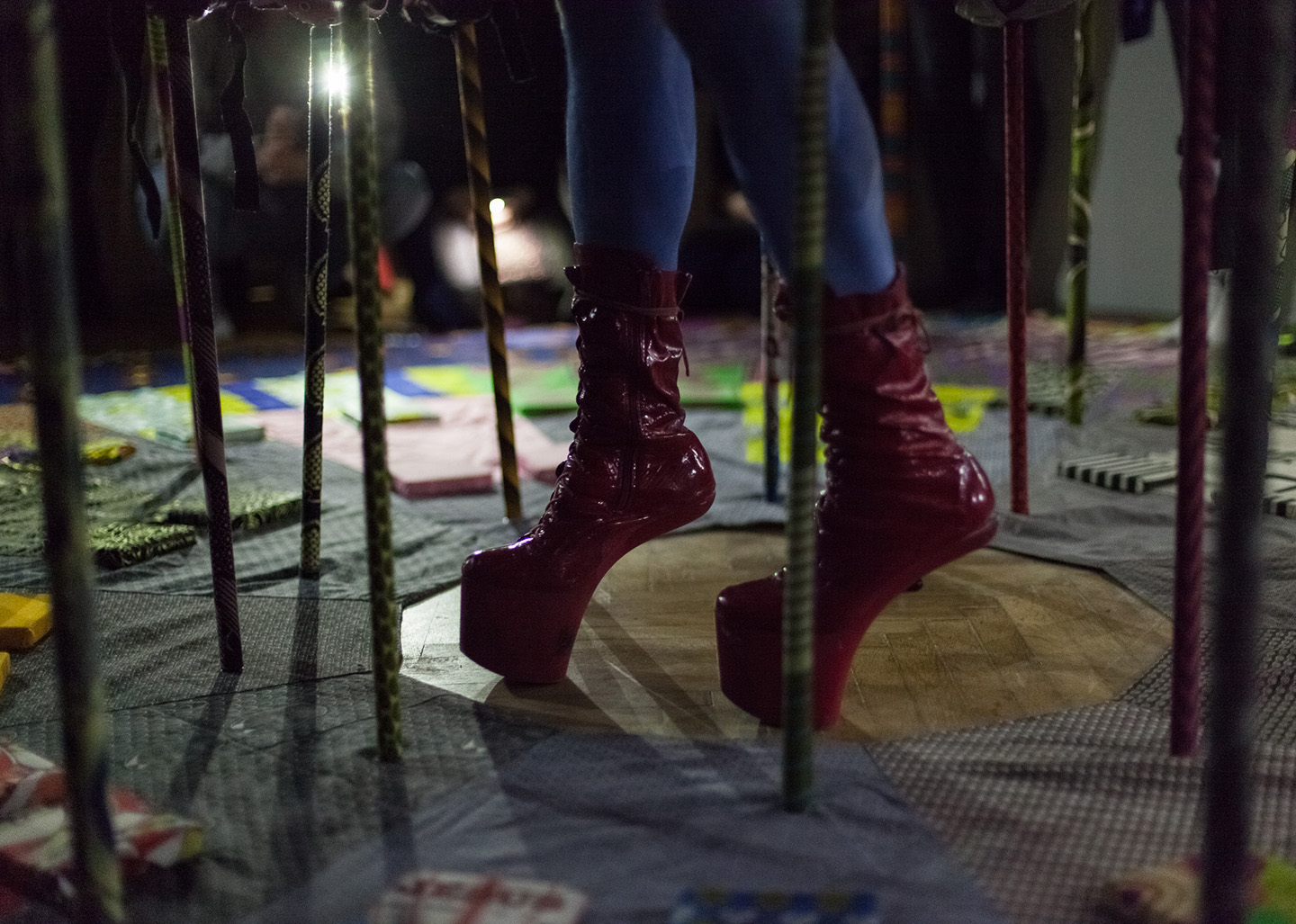 Ester Krumbachová (1923–1996) was a key figure of the Czechoslovak New Wave. Her unique body of work did not only make her one of the most influential women behind the scenes of European cinematography in the 1960s and early 1970s, it also prefigured many contemporary debates on the topics of magic, materialism, feminism, the interconnected nature of reality, and sensory forms of knowledge.
At this exhibition and conference, artists and academics interpret and make accessible the recently discovered private archive containing previously hidden evidence of Krumbachová's rich and visionary work as a costume designer, stage designer, scriptwriter, author, director, and artist.
Participating artists: Mikuláš Brukner, Barbora Dayef, Daniela & Linda Dostálková, Bracha L. Ettinger, Linda Hauerová, Jesse Jones, Tereza Kanyzová, Anja Kirschner, Jan Kolský, Kateřina Konvalinová, Ester Krumbachová, Kris Lemsalu, Marie Lukáčová, New Noveta, Matěj Pavlík, Johannes Paul Raether, Michaela Režová, Lucie Rosenfeldová, Sláva Sobotovičová

Through various coincidences and non-coincidences, Are and the research team of students at the Academy of Arts, Architecture and Design in Prague and other artists1 found themselves inside and around Ester Krumbachová's archive. Or, to put it more precisely, her estate, as it will only be a real archive once it is fully digitalized and opened to the public online, when it will be able to communicate and grow in both form and ideas.2 The exhibition "Ester Krumbachová. Yeti – Wear the Amulet – Tangle Up the Archive" picks up the thread from the earlier research "An Open Investigation" and the exhibition "5 Uneasy Pieces" curated by Anja Kirschner, a German artist and filmmaker living at the time in Athens, now in London. Kirschner led us to become interested in Ester Krumbachová, an important and, as is typical in the Czech history of culture, overlooked woman who helped determine the form of Czechoslovak New Wave cinematography. Kirschner also initiated the letter to Ester Krumbachová's last boyfriend, Ivan Paik, regarding our interest in information and materials about Ester Krumbachová. Mr. Paik found the letter stuck under the door of the apartment on Za Zelenou liškou Street where he had lived with Krumbachová, and called us the very next day. He and his current girlfriend, artist Jarmila Košnářová, gradually gave us access to Krumbachová's estate at her home. In time, we agreed that the archive would be best kept in the care of the Museum of Decorative Arts in Prague, where it will be placed after our research is complete.
To find oneself face to face with, inside, and around the archive or estate of a significant figure is, at the same time, a great adventure and a problem of responsibility, as anyone can imagine. The reason for our interest in Ester Krumbachová was not a desire to put on an exhibition about her and publish a monograph. Krumbachová seemed to us to be brilliant and elusive at the same time, spread out among people from the film and theater worlds and other areas. To us, she represented a woman who, due to her ideas, participated in the culture of her time in an essential way and was indispensable for many male directors, as well as for Věra Chytilová; but, at the same time, a woman whose name gradually disappeared from the credits of the films on which she worked. Envy and the ruling government separated her from film, which she truly loved, and we are interested in how a person can continue to create and live under conditions of invisibility. This, however, does not mean that we are primarily interested in bringing a half-forgotten star into the public eye. The exhibition and subsequent conference are not intended to complete the project of research into her work,3 so that we could say with relief: "There, we've done it! We've brought Krumbachová back into the company of great names like Věra Chytilová, Vojtěch Jasný, Jan Němec, Otakar Vávra, Karel Kachyňa, Evald Schorm, and so on." She had been there once before. We are more interested in what effect her work will have in our society. Rather, we want to take steps forward to develop the themes that this study and Ester Krumbachová open up for us, and we believe that her view of the world and art are, in this sense, exceptional.
For this reason, instead of creating categories in the archive, we are thinking, both as a team and individually, about the principles of her work, about what it offers to us artists, curators, and academics. We have invited artists whose work we think can communicate with the work of Ester Krumbachová in an interesting and mutually interacting way to participate in a joint exhibit. They are:
~ Daniela and Linda Dostálková, because they are interested in institutional homeotherapy, the contemporary clash of the heroic and holistic world views, overturning the hierarchic sequence of human > animal > plant > thing, and breaking the categorized formats of exhibitions, graphic design, and documentation.
~ Bracha L. Ettinger, because she creates and considers art in a psychoanalytic context, connects to Lacanian philosophy signifying the symptomatic male gaze, and develops a feminist interpretation of what she calls the Matrixial Gaze.
~ Jesse Jones, because she follows how women are perceived in historical context, is inspired by the Italian movement Wages for Housework, has encountered several magical practices, and sees communication with people from other generations as an important experience in her work.
~ Kris Lemsalu, because, if there is some meaningful extension of the postmodern, then her work has something to say about it while, of course, at the same time defying categorization. She intensively seeks the subject and emotions, not just human ones. She is not afraid of existential interpretations and does what she wants, precisely and with a sense of freedom.
~ Marie Lukáčová, because she also does what she wants and, at the same time, feels a sense of responsibility for the situation of women in Czech society, the state of political consciousness, and cats and the planet in general. After the great "end of the story", she is once again bringing storytelling back to art as a functional artistic genre. She tries to imagine for herself and the viewer a non-bipolar form of the world or a path to it.
~ The duo New Noveta, Keira Fox and Ellen Freed, because, in their riveting performances full of catastrophic distress, they embody corporately stigmatized emotions. Fashion is fun and classifies at the same time, and the unshaved bodies of the performers fight under it for what is essential, equipped with the abilities of movement, anchoring, and voice. The danger that they defy in their musical and choreographic composition, surrounded by a mass of audience bodies, is thus only barely imaginary.
~ Johannes Paul Raether, because he speaks from the position not only of a single authorial entity, but of a whole sisterhood, identities that enter into various situations in the public and corporate sphere with a range of types and combinations of genetic, mental, physical, and technological facilities.
We based the installation of the exhibition on an astrological concept prepared by Pavel Turnovský, in which the sequence of artists is stipulated by the axis between two works in the exhibition that are distinctive in their location: the joint work of Barbora Dayef, Linda Hauerová, and Sláva Sobotovičová and Johannes Paul Raether's installation in the adjacent room. The specific positions of the works on display are determined by the position of the Sun and the intersection of the times of birth of the individual artists and Ester Krumbachová.
"Nezařazné", a performance by New Noveta will take place as part of the exhibition opening. New Noveta is the collaborative project of artist duo Keira Fox and Ellen Freed. Embodying vital expressions of corporately stigmatized emotions, New Noveta go through grueling choreographed tasks with a reactive fervent distress, nonconforming to quotidian numbed repetition of patriarchal society. This new performance "Nezařazné" will be framed by a live sound piece co-created with musician Vindicatrix, using props for live activated installation and costumes by London fashion house Atelier Bâba.
1/ Research team: Zuzana Blochová, Mikuláš Brukner, Barbora Dayef, Linda Hauerová, Edith Jeřábková, Tereza Kanyzová, Anja Kirschner, Jan Kolský, Kateřina Konvalinová, Matěj Pavlík, Michaela Režová, Lucie Rosenfeldová, Sláva Sobotovičová, and Tomáš Uhnák.
2/ The open online archive will be made accessible to the public in its first stage over the course of the exhibition. Ester Krumbachová's entire estate will then be released during it before the end of 2018.
3/ The project will be developed further by Are in cooperation with other institutions and entities. In 2018, the Ponrepo Cinema will host a series of lectures and screenings related to the themes of the conference. In August 2018, an exhibition will open together with a festival of Czech films at the Centre for Contemporary Arts in Glasgow, and 2020 will see an exhibition at the Brno House of Arts and the publication of a monograph about Ester Krumbachová.
Curated by Zuzana Blochová and Edith Jeřábková in collaboration with Anja Kirschner and Pavel Turnovský
Exhibition architecture by Zbyněk Baladrán
Art cooperation: Josef Frühauf, Veronika Přikrylová
Graphic design by Linda Dostálková
Catering from the recipes of Ester Krumbachová by Tomáš Uhnák
Organized by Are | are-events.org in collaboration with Display, the Academy of Art, Architecture and Design in Prague; the Arts and Theatre Institute; the Center for Contemporary Arts Glasgow; Czech Society for Film Studies; the Film Studies Department of the Faculty of Philosophy and Arts, Charles University in Prague; the Film and TV School of the Academy of Performing Arts in Prague, the Museum of Decorative Arts in Prague; and the National Film Archive.
Supported by the Academy of Arts, Architecture and Design in Prague; Czech Centre London; Czech-German Future Fund; the Foundation for Contemporary Arts Prague; the Ministry of Education, Youth and Sports of the Czech Republic; Prague City Hall; the State Cinematography Fund; and the State Cultural Fund.
Media partners: A2 kulturní čtrnáctideník, A2larm, Artmap, Cinepur, Divadelní noviny
Special thanks to Ivo Paik, Jarmila Košnářová, ADES – Václav Šeda, Tereza Brdečková, Czech Centre Tel Aviv, Jakub Felcman, Miloš Fikejz, Goethe-Institut in Prague, Petra Hanáková, Michael Havas, Šárka Hejnová, Kateřina Macháčková, MasterFilm, The Emblem Hotel, UP21, Karel Vachek and all the others that have generously helped, advised and contributed to the project.
at Tranzitdisplay, Prague
until 21 February 2018