CONVERSATIONS
Etel Adnan "Déjeuner au soleil" at Galleria Continua, San Gimignano
Close
1
2
3
4
5
6
7
8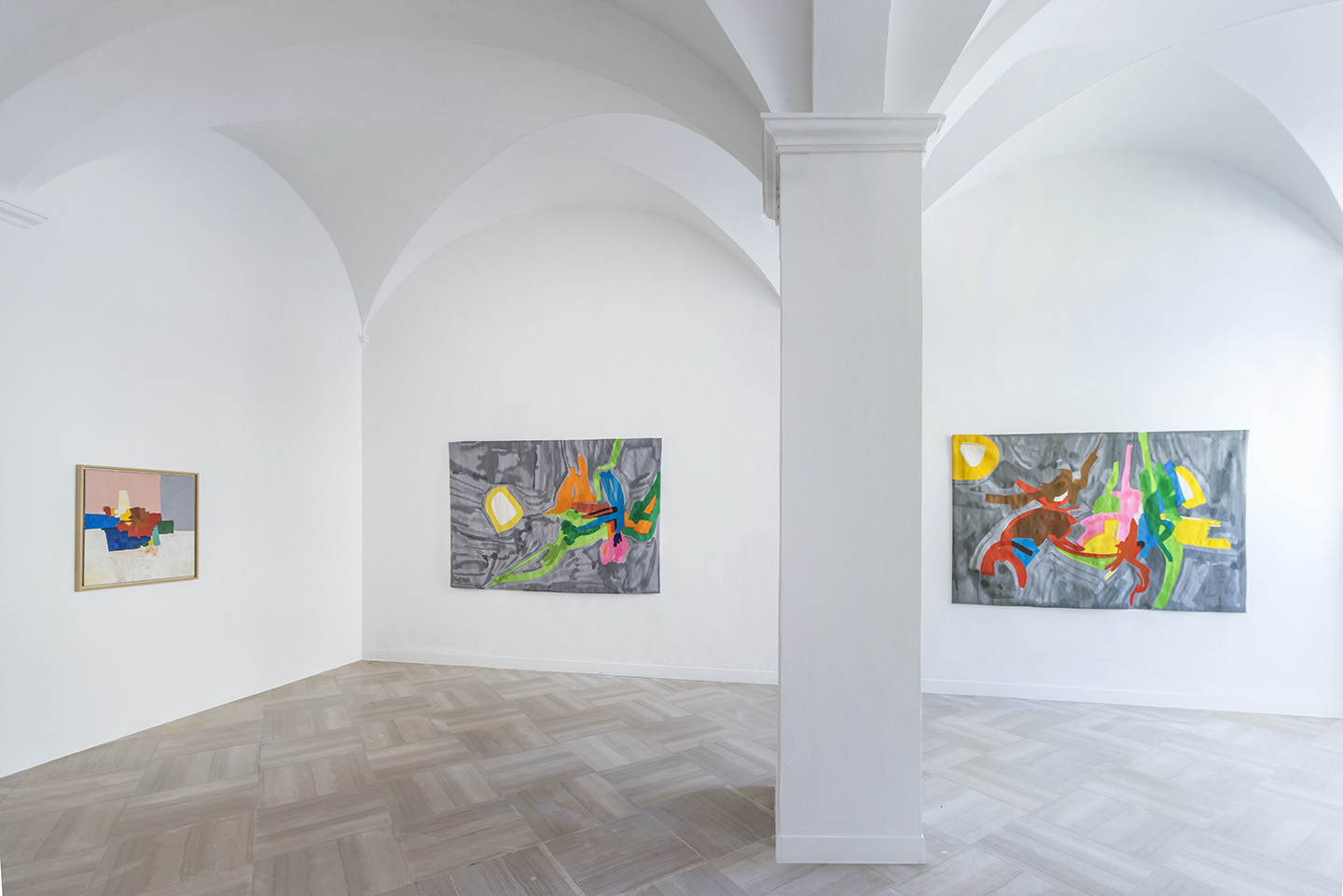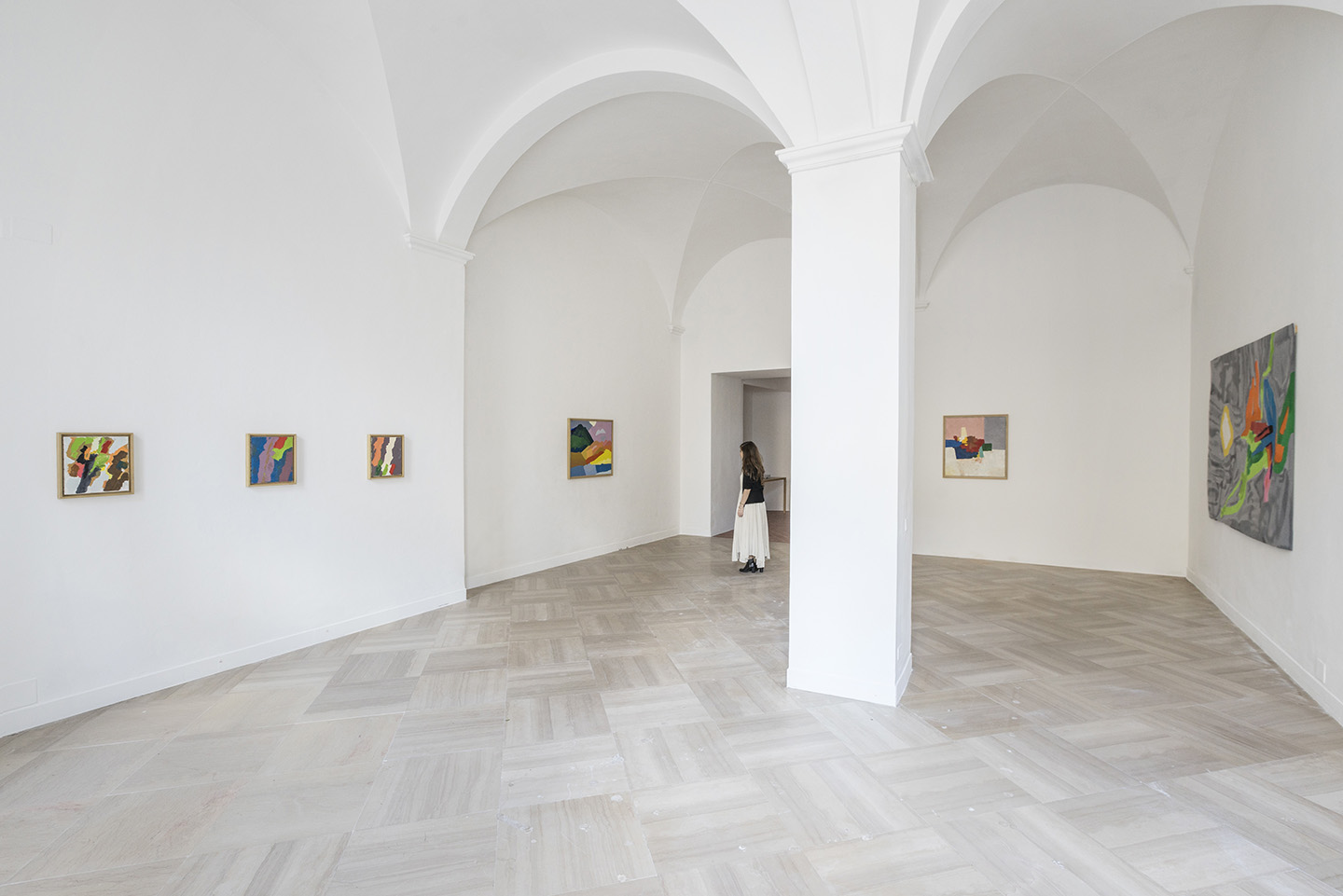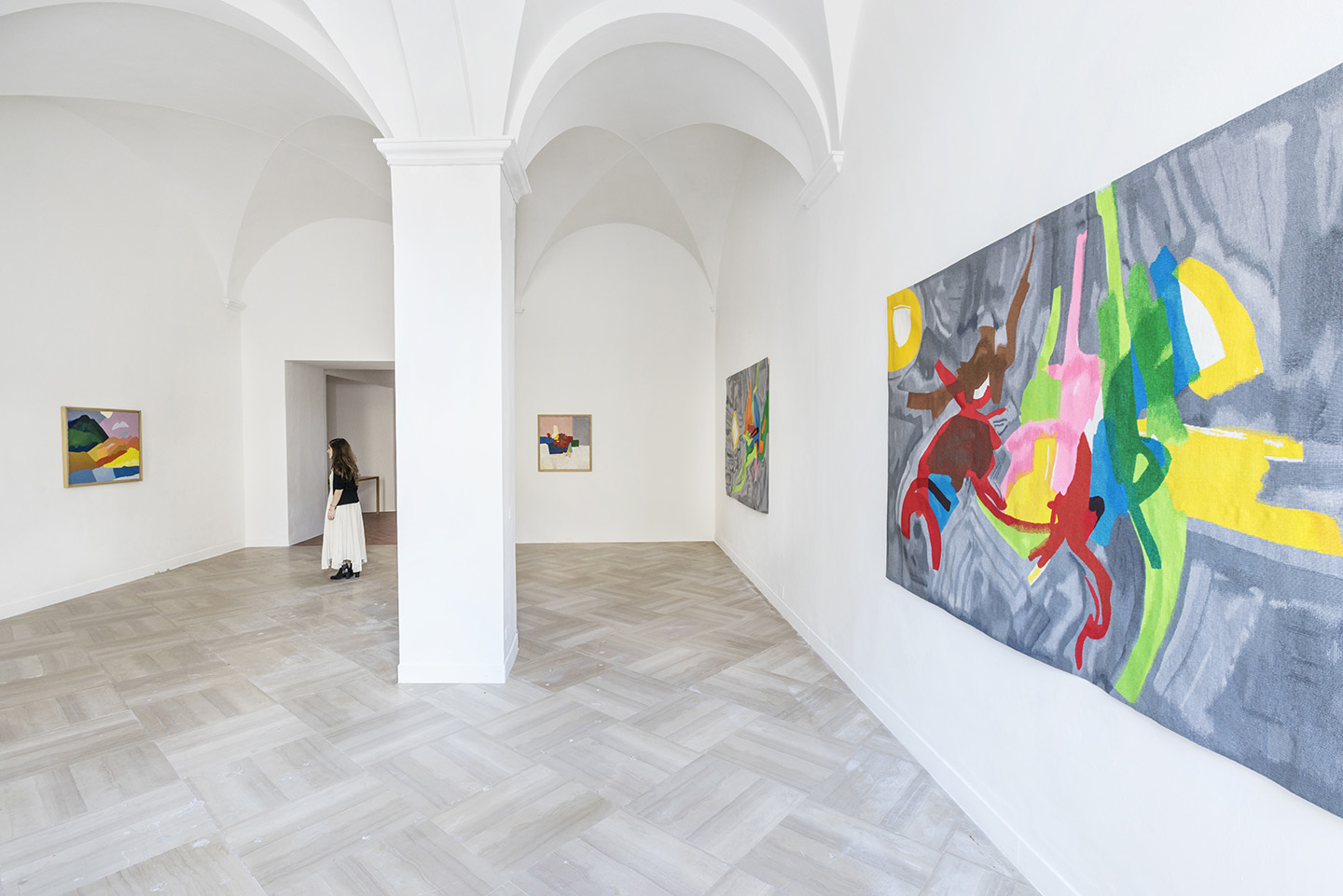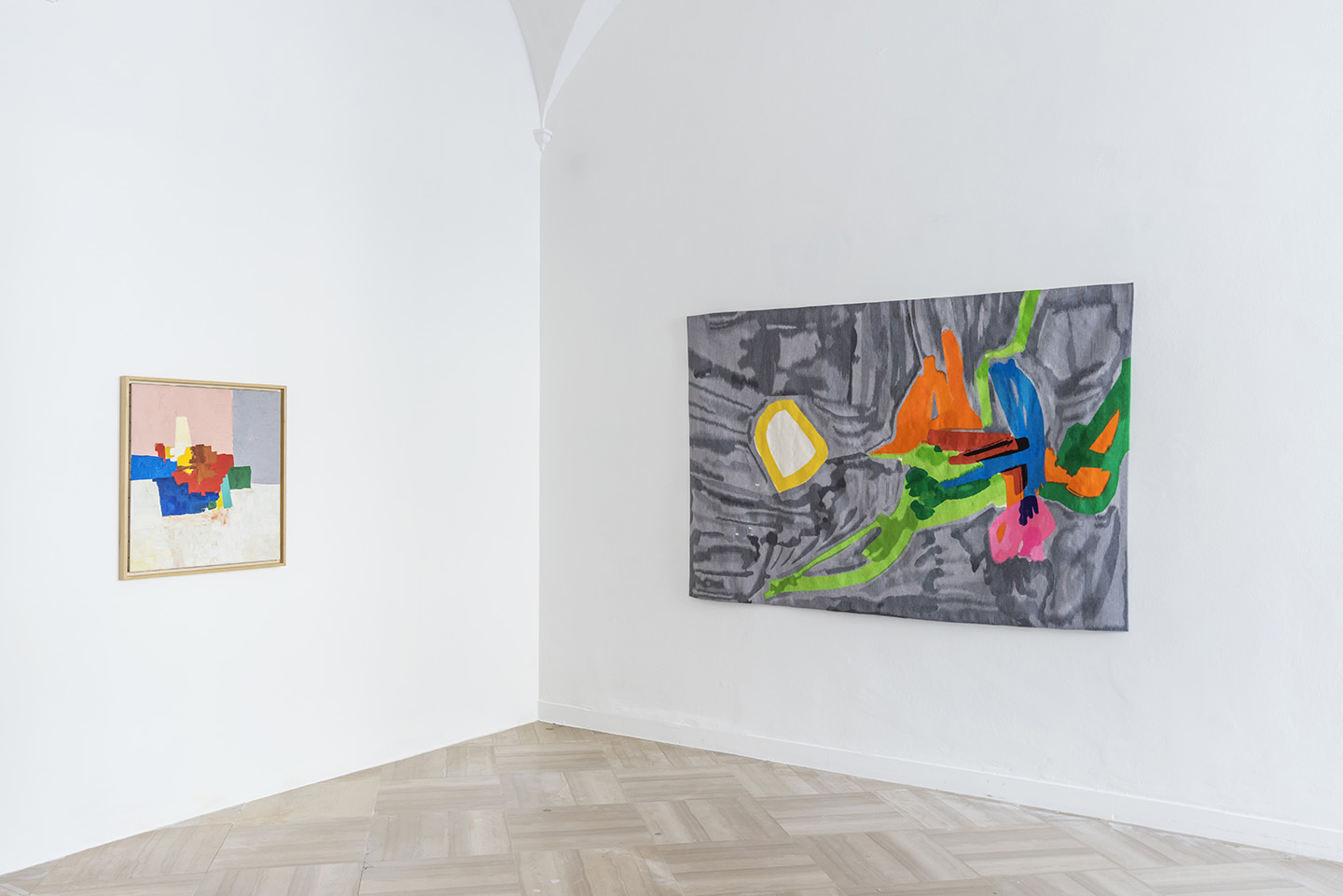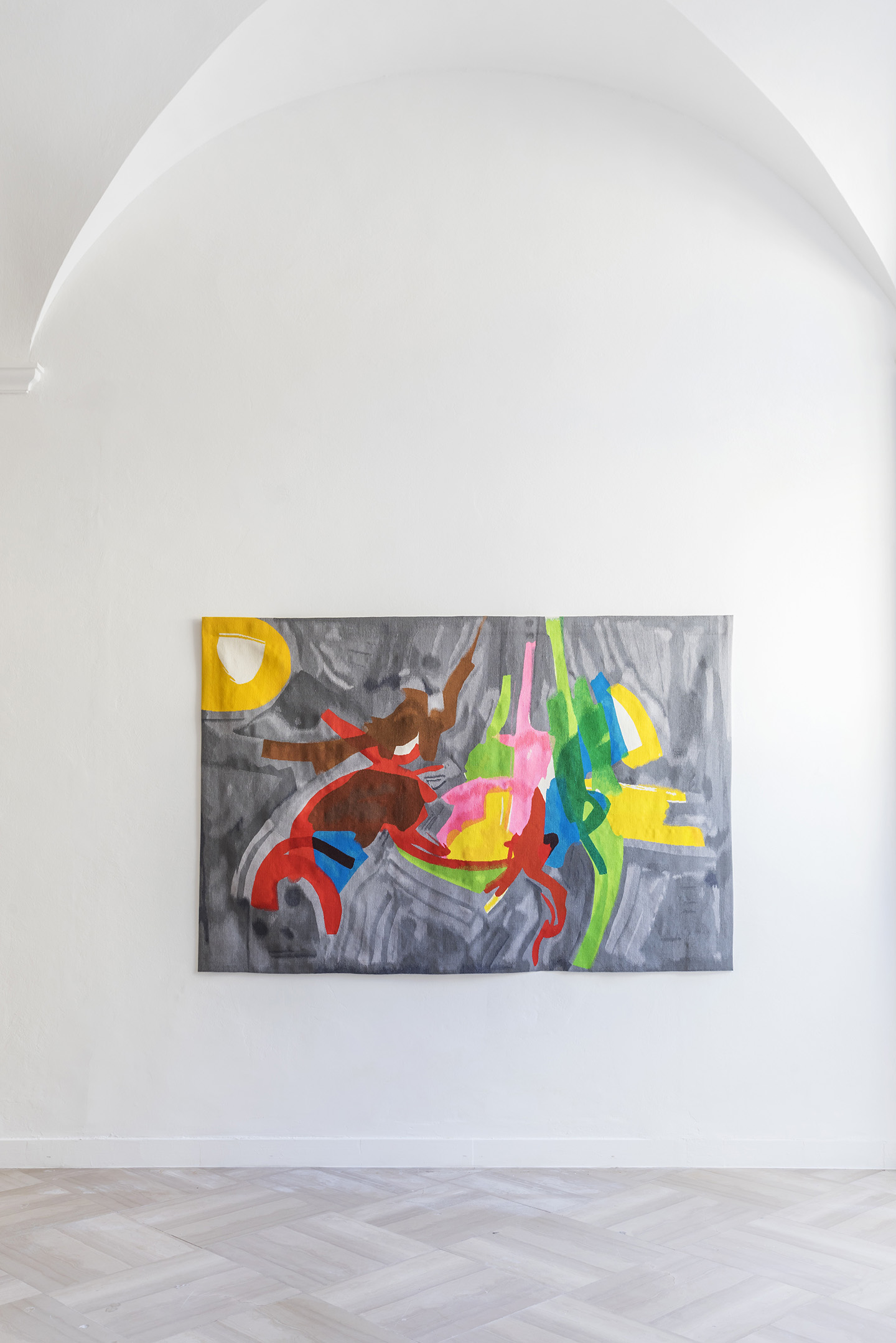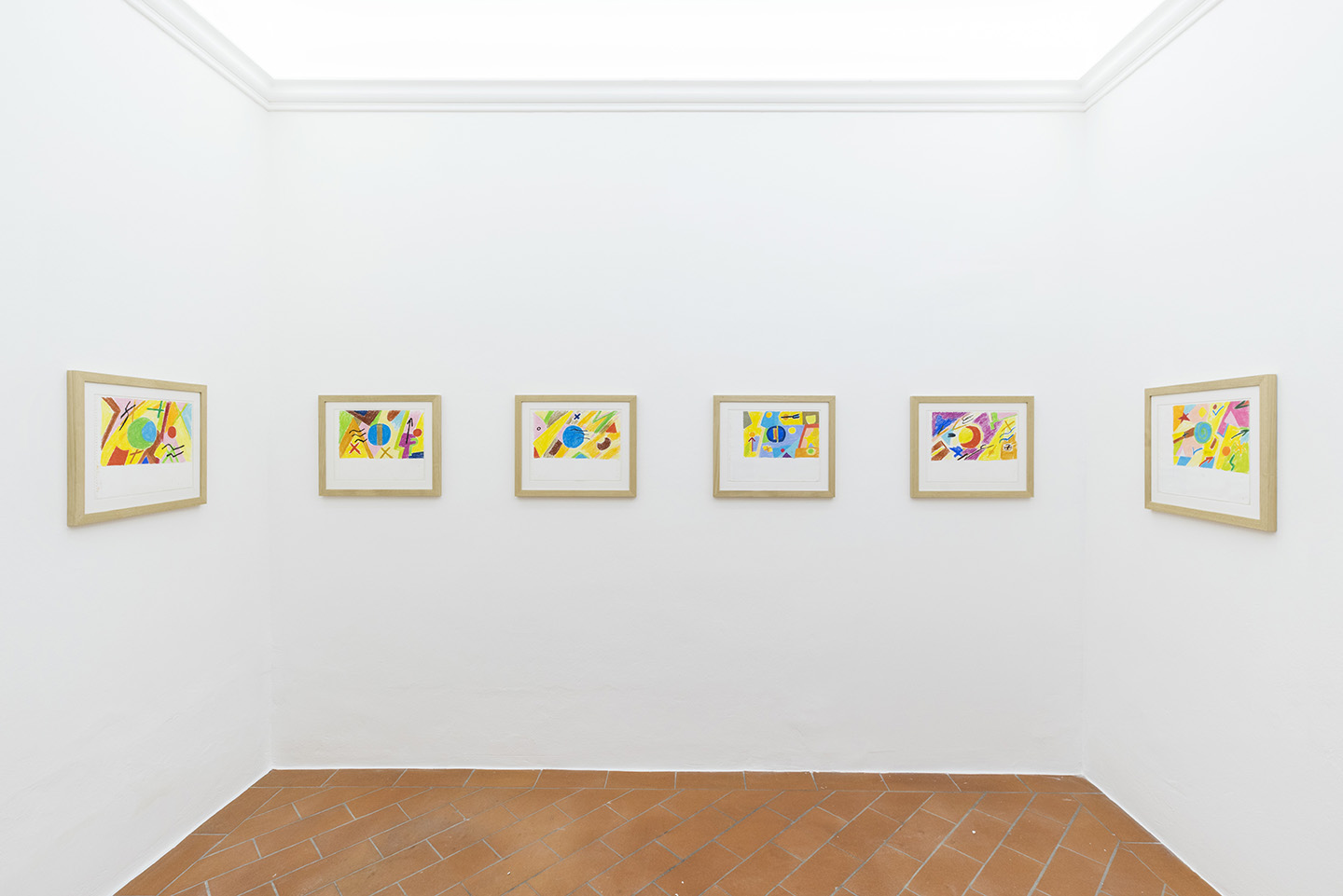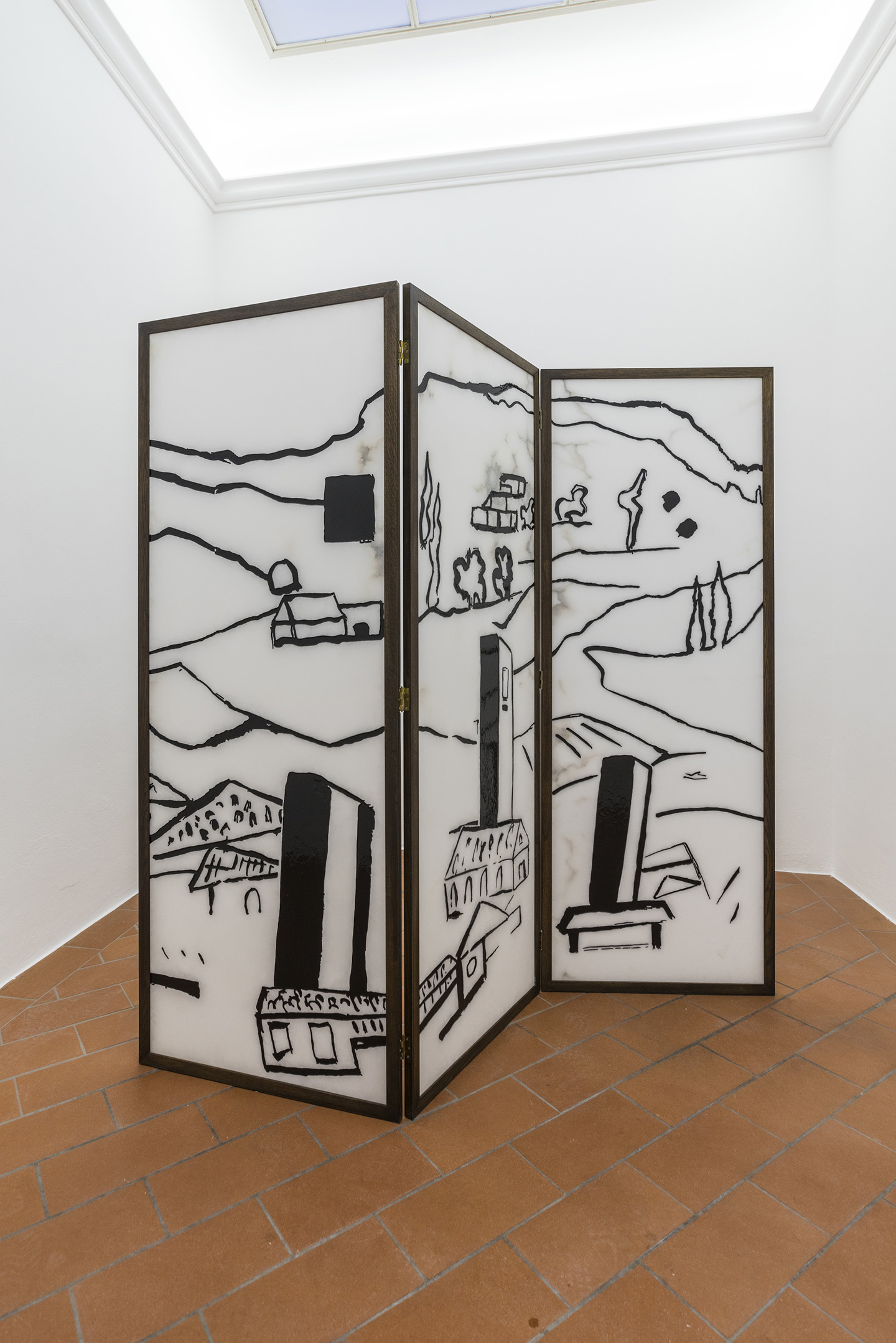 Etel Adnan interviewed by Angela Maderna
As Simone Fattal writes, Etel Adnan "is in love with the beauty of the world." And this love, visualized through painting—that Adnan herself defines as an expression of her joyful side—is contagious. Seeing the landscape—a flood of colors—through her eyes is an experience that can change our perception of reality. At the same time, reading her writings (where she challenges the humane efforts of the world) reminds us that we can't be mere contemplators; to understand the world around us, we need to investigate different levels. Even if at the beginning it seems hard to attribute to the same author the paintings and the texts, there are fugacious moments that reveal the same sensitivity behind the two languages. They express both sides of the same enlightened gaze, and putting them together returns to us the stratified complexity of reality.

Angela Maderna: You are also showing two tapestries. What is their genesis?
Etel Adnan: I started designing tapestries somewhere around l963-64, in Northern California, where I was teaching philosophy at a college. I think I was missing the Persian rugs that were all over the houses in the Arab East, in my experience, in Syria and Lebanon. I also remember the moment when a friend of mine, looking at a drawing, told me that the drawing could have been made into a tapestry and that she knew a weaver in San Francisco. The idea impressed me, and I designed a few tapestries with vivid colors. I met the weaver, a young man who at that time was weaving placemats, shawls, tablecloths, and they were especially beautiful. We discussed it, and I convinced him to start a large-scale piece of weaving for a wall. He accepted, and later we went to see another young man who was then dying wools in natural colors. So that tapestry was very special, as it had the brilliancy of natural dyes. From there on, I had a few more designed by Hal Painter, the weaver, until he moved out of California. I have had two tapestries executed in Tunisia, two or three made in Lebanon, and one in Aubusson, France. That's all. But I went on designing many, many, and kept the designs in a drawer. Around 2012, Galerie Sfeir-Semler and I decided to have two tapestries made for a show in Hamburg, and that's how a collaboration between Aubusson and myself started. I have to add that I design especially for my tapestries and do not use any of my oil paintings for that purpose.
AM: You started working with sculpture, which is unusual in your practice. I'm thinking of the alabaster screens, which are in some way a kind of gigantic leporello. How were they born and what did it mean for you to measure yourself with the third dimensions and this new material?
EA: I am not a sculptor, though I appreciate that aspect of art. I have had the occasion to work with alabaster craftsmen in Tuscany—thanks to Galleria Continua in San Gimignano—and we asked them to make room dividers with some drawings of mine. These works have something very sculptural about them, as they are made with a special stone, stand upright, and define a space.
AM: There will be also paintings and/or leporellos?
EA: I am particularly fond of leporellos; they create a special space that allows the imagination to run over. They break traditional boundaries. A Chinese and Japanese, or Korean and Vietnamese traditional support for drawings or poetry—they seldom have been used in the West. In the early sixties, I found a Japanese store in San Francisco that carried them. I bought some and started to write on them poetry, mixed with watercolors. Ever since, one in a while, I feel the need to go back to them and make new work. In these last decades, I made many of them with drawings of landscapes, or just trees, with no words added to them.
AM: I'd like to talk about colors—which are, of course, fundamental in your paintings—but also in some passages of your poems, I felt as if I could really visualize them from the situations you wrote about. Are colors an important component, not only for your painting but also your way of reading the reality you are surrounded by?
EA: Colors, colors! Painting for me is about colors. And colors are mysterious. They enhance our sense of being. If the world were just black and white, we would have been another species. They give life to our perception of the world, and therefore to our response to the world.
AM: Staying on the same issue: You wrote that white has been the color of terror in the 20th century, which would seem like an unusual affirmation. Could you explain?
EA: Ever since I saw the explosion of the atomic bomb over Japan on television, I've been terrified by the intensity of the color white, of whiteness. I think that in China, if I am not wrong, white is the color of mourning used by women. The all-white is as blinding as the all-black. Those extremes are ominous. They are scary. Which brings us back to color. The perception of color brings us back to life.
AM: On different occasions, you've stated that one of the most important relationships in your life has been the one with Mount Tamalpais; and you wrote that the shape of the Mount is the substance of what you are. What does that mean?
EA: Mount Tamalpais is a mountain just north of San Francisco. It is not Mount Fuji, but it is "my" mountain—my companion for more than fifty years—and I wrote a little book about that, Journey to Mount Tamalpaïs (also published by Multimedia Editiones in Salerno, Italy, years ago, and probably out of print…). It took me a lifetime to come to terms with it, and I can't express it in a few lines.
AM: How are drawing and painting related to writing in your practice? I'm thinking about the leporellos or a book like Journey to Mount Tamalpaïs, where drawings and words coexist…
EA: I've already had the occasion to say that painting expresses my love for the world, my optimism. Writing deals with words, and we share words with people and their problems. Recent history—like all history—has rather been tragic, so my writing is often somber, even desperate. So these two domains do not interfere. Of course, coming from the same person, they have to have mysterious ties but will I leave them undefined. But I'm sure that the same sensibility runs through them, because—at some level—everything we do carries the stamp of our essential personality.
.
at Galleria Continua, San Gimignano
until 29 October 2017