Mousse 71 TIDBITS
Love Comes in at the Eye: Eva Gold
Close
1
2
3
4
5
6
7
8
9
10
11
12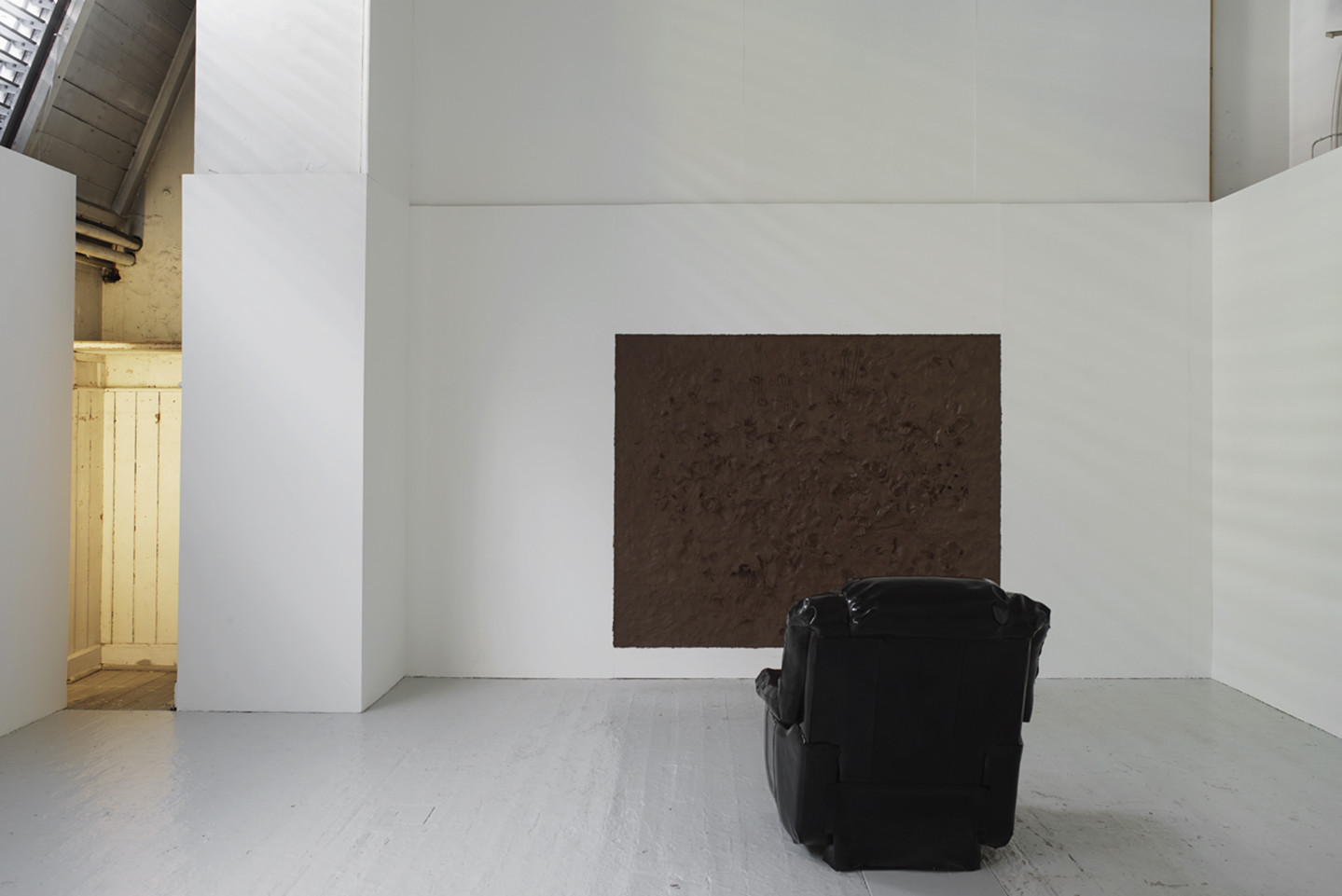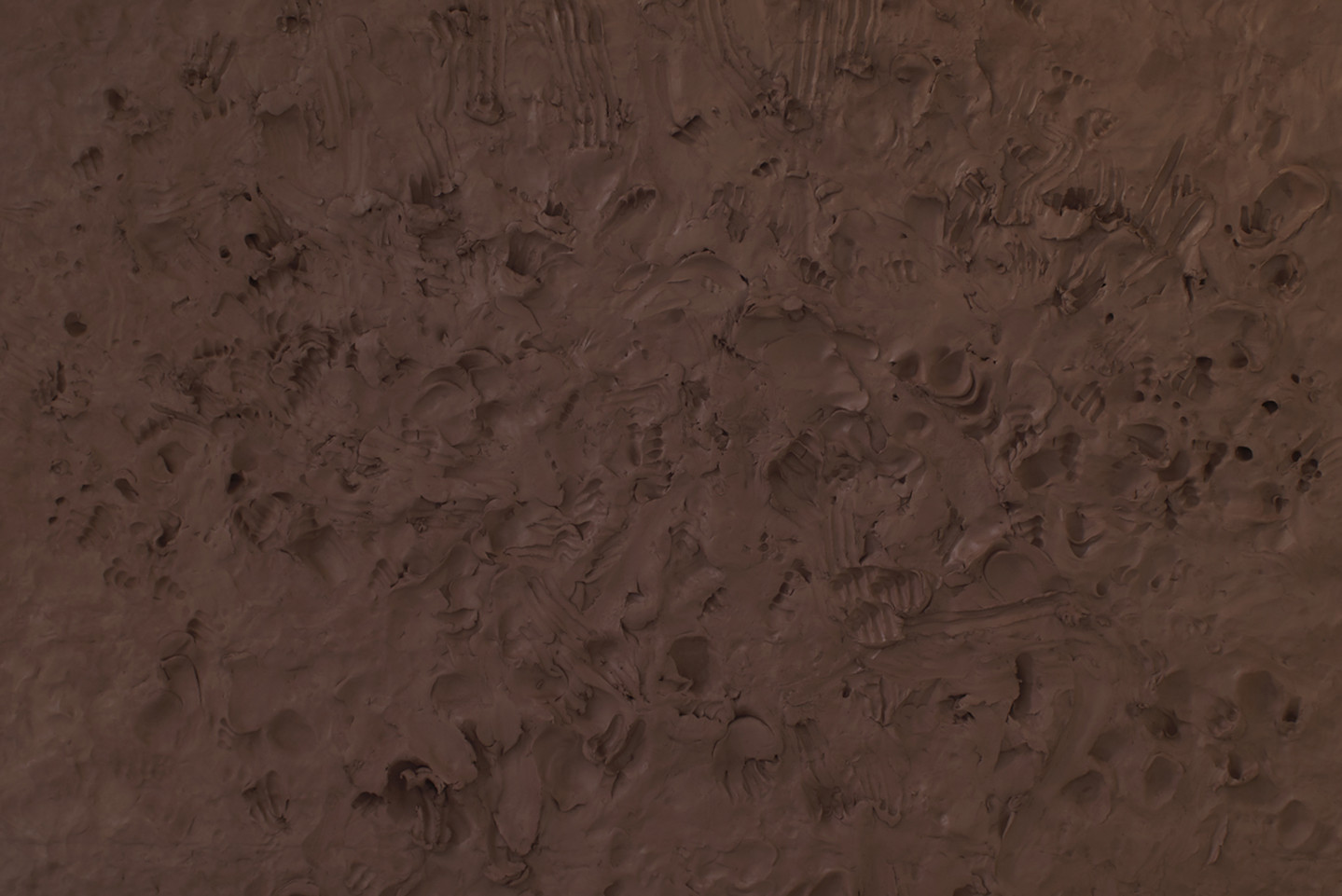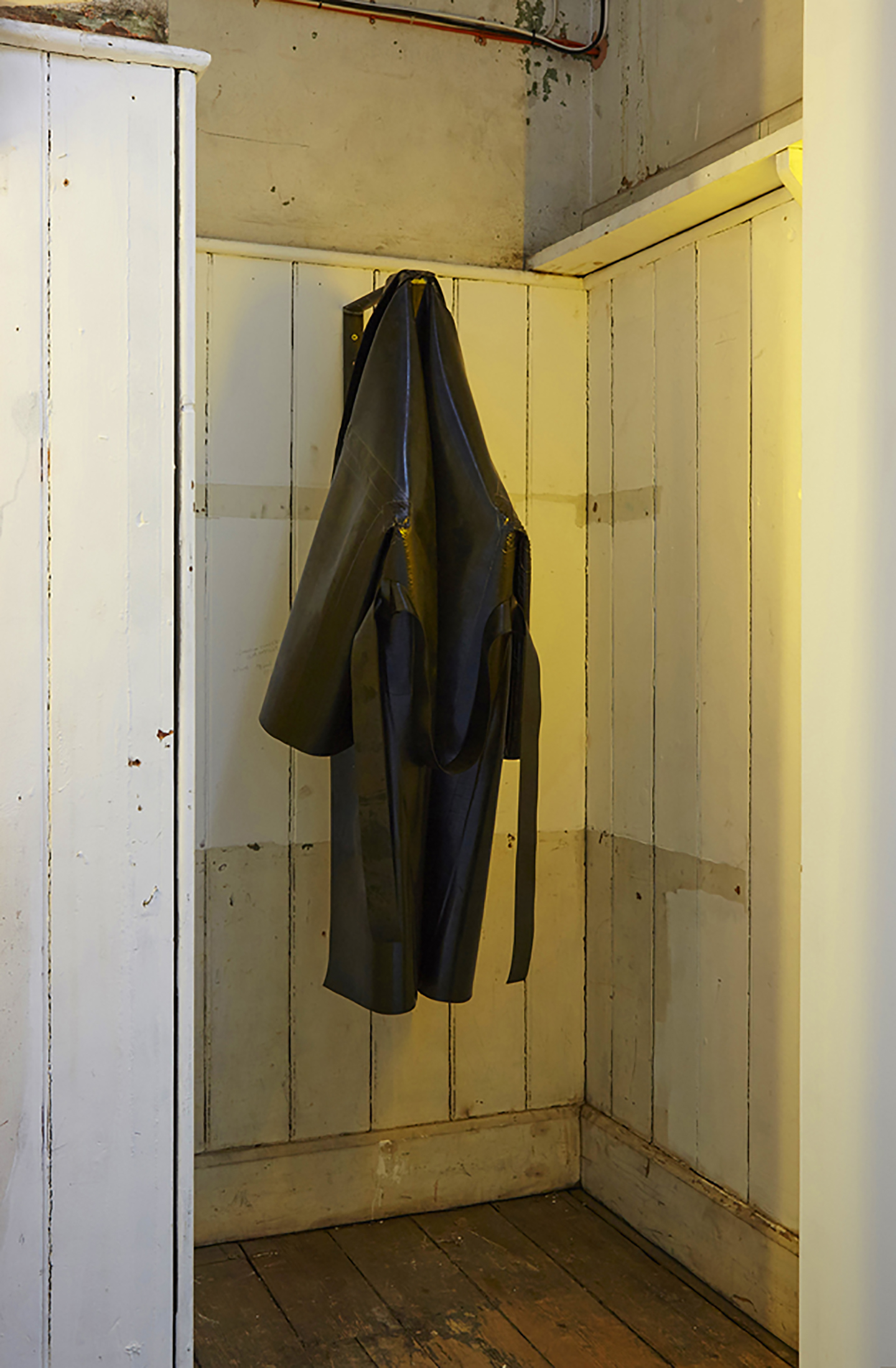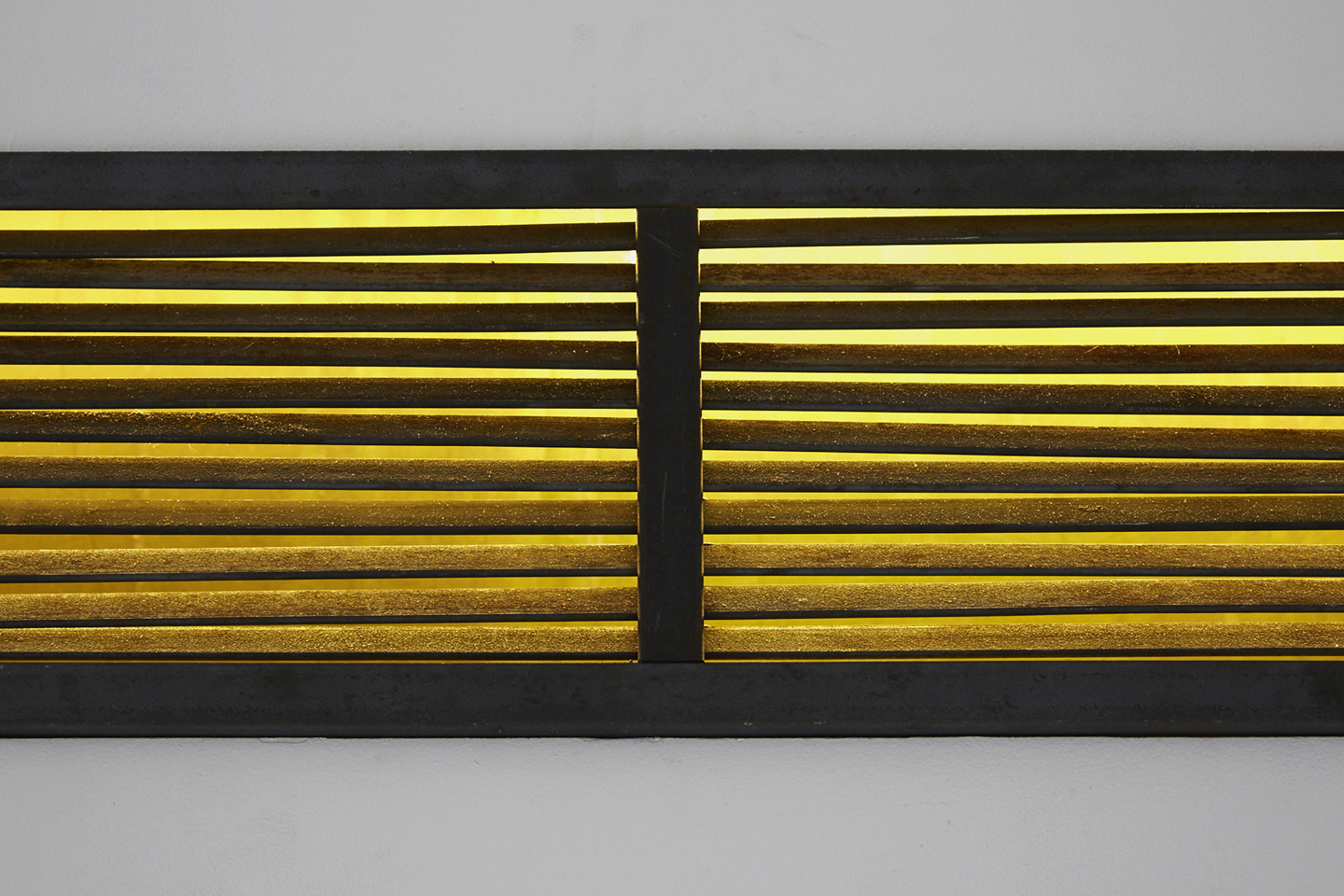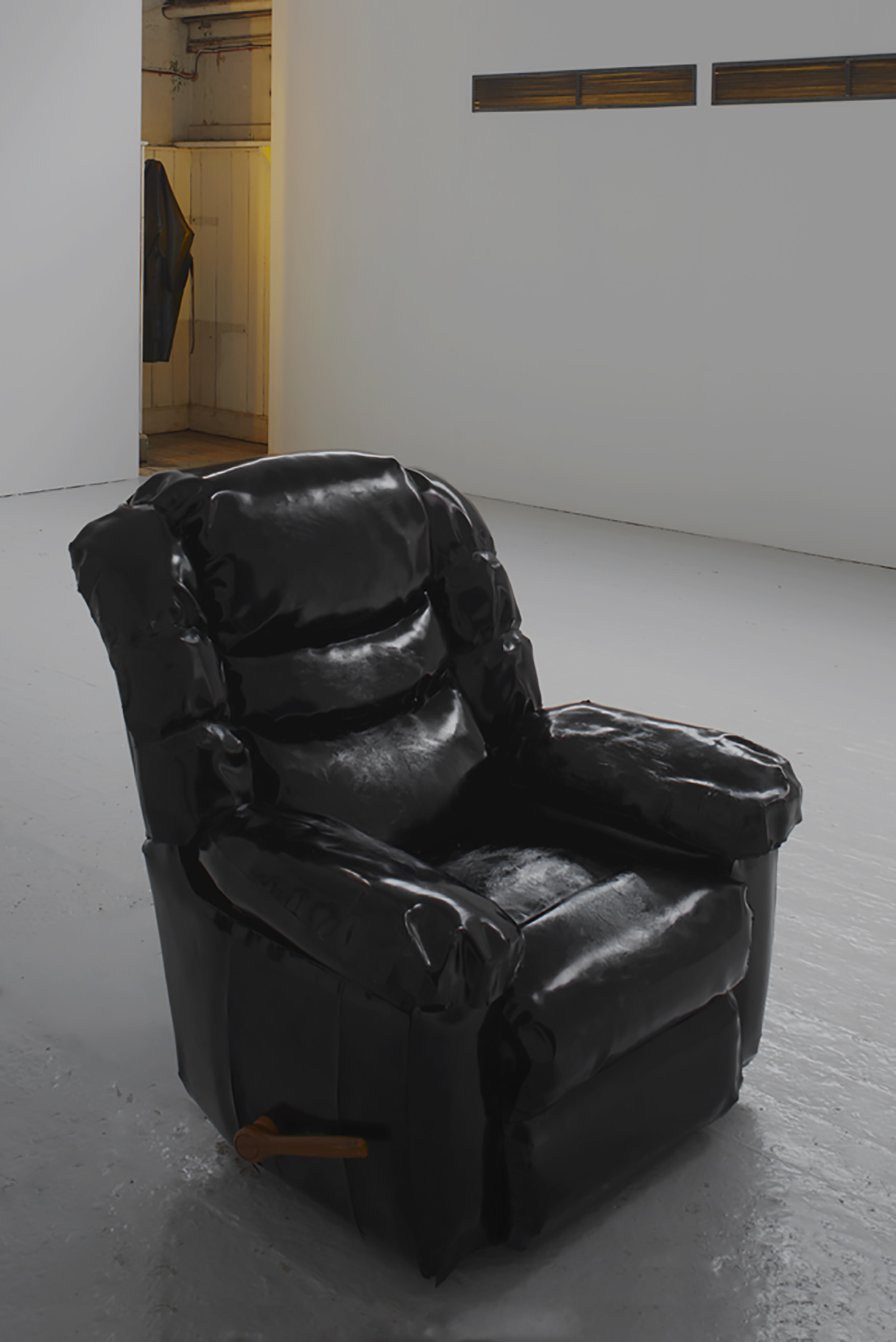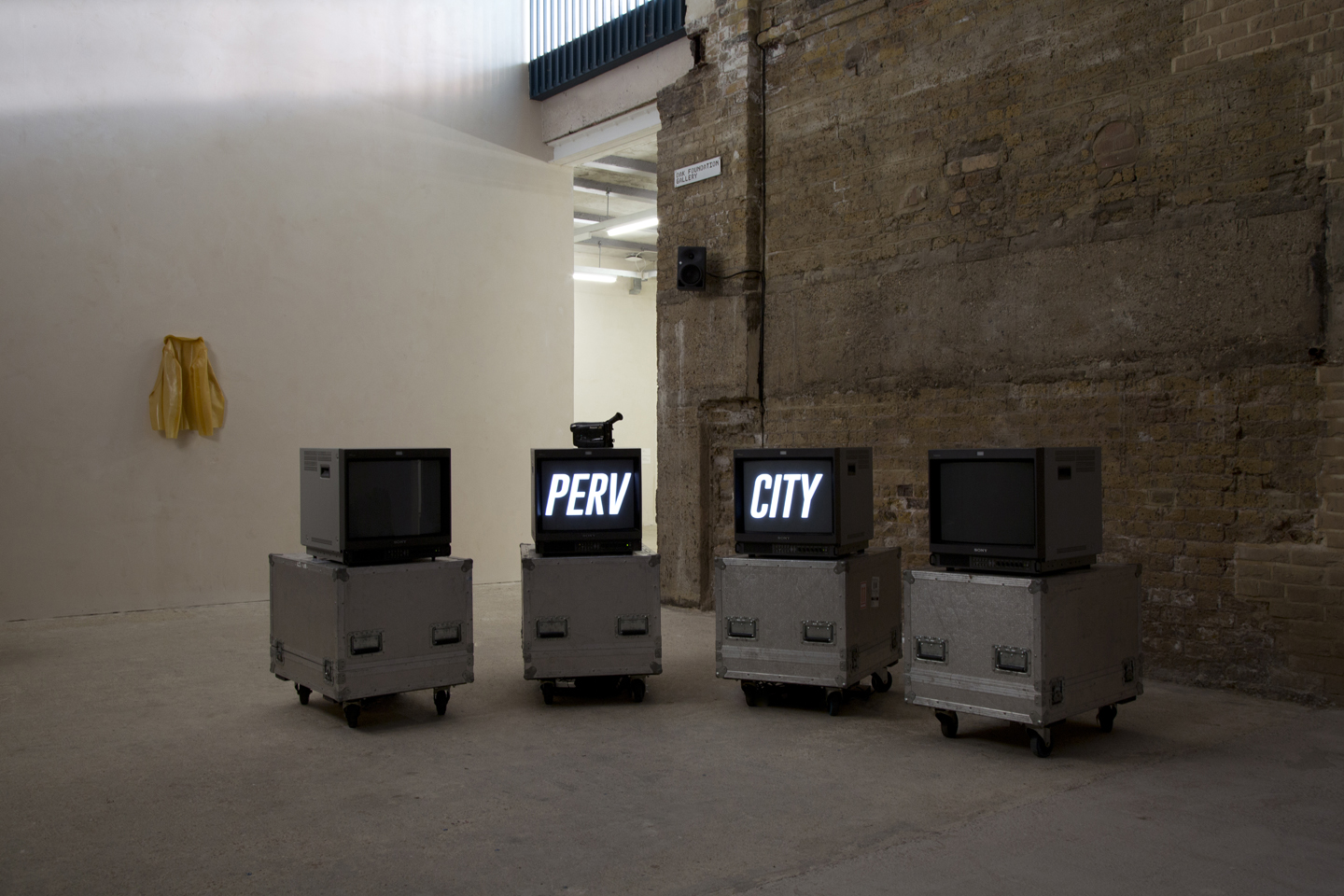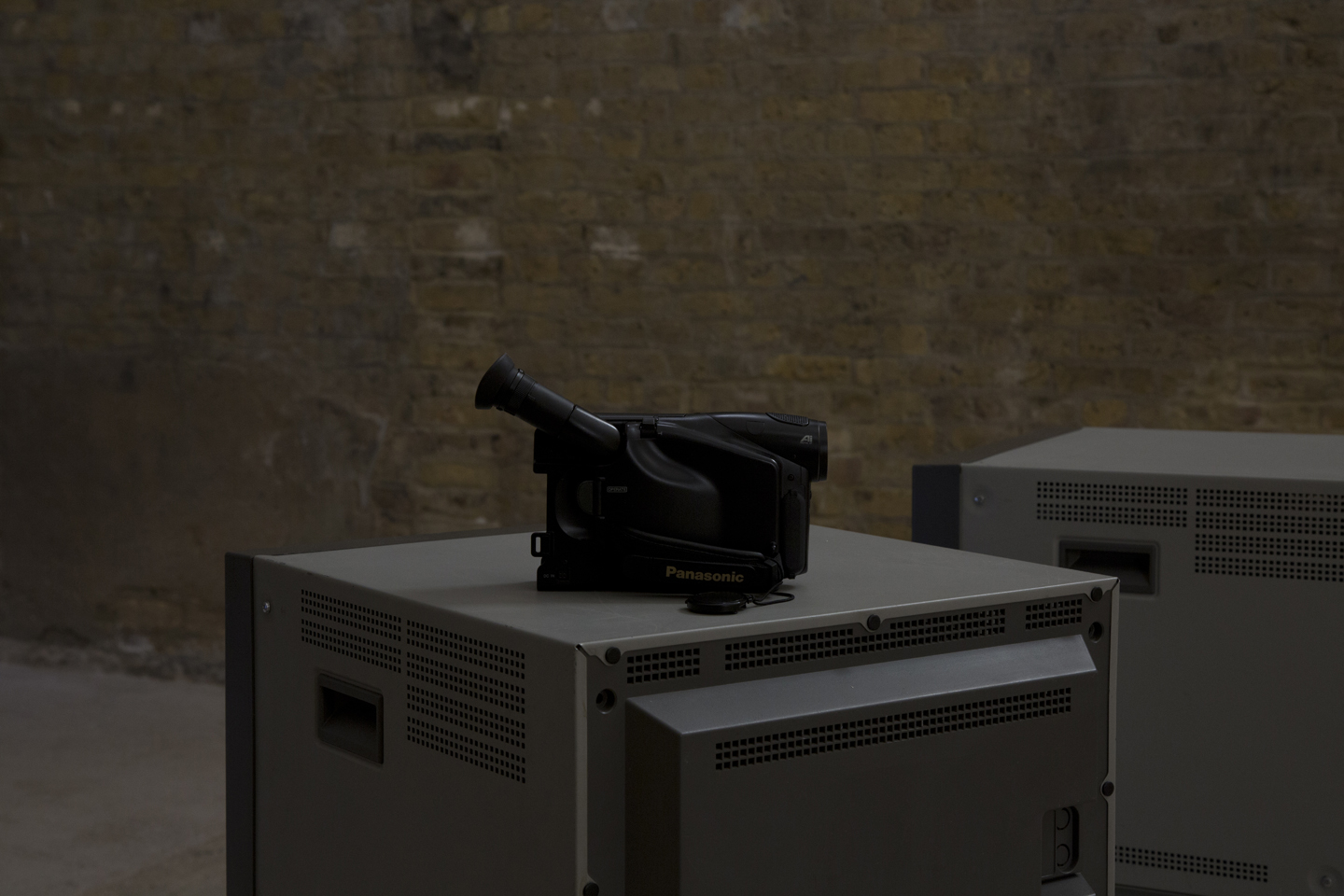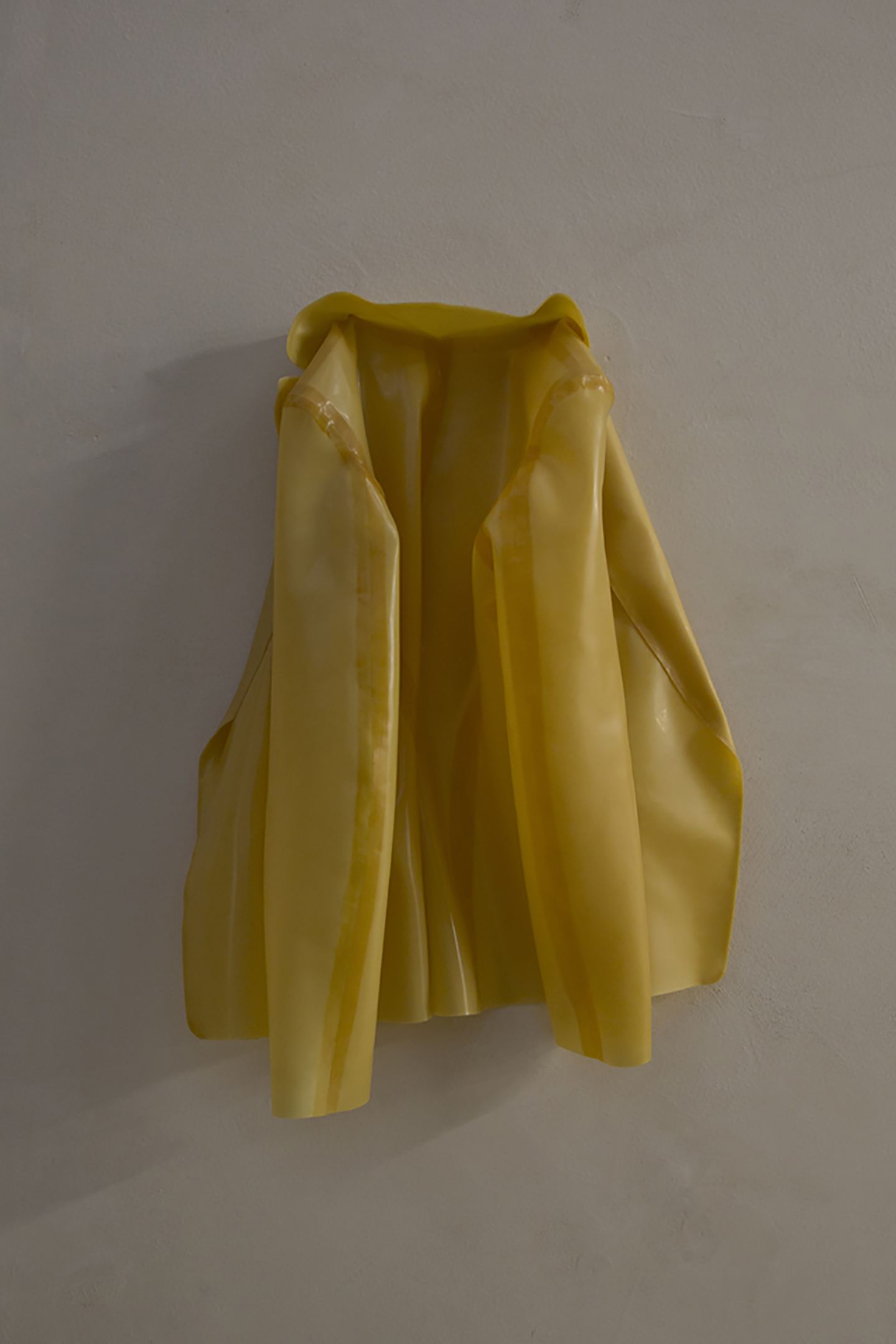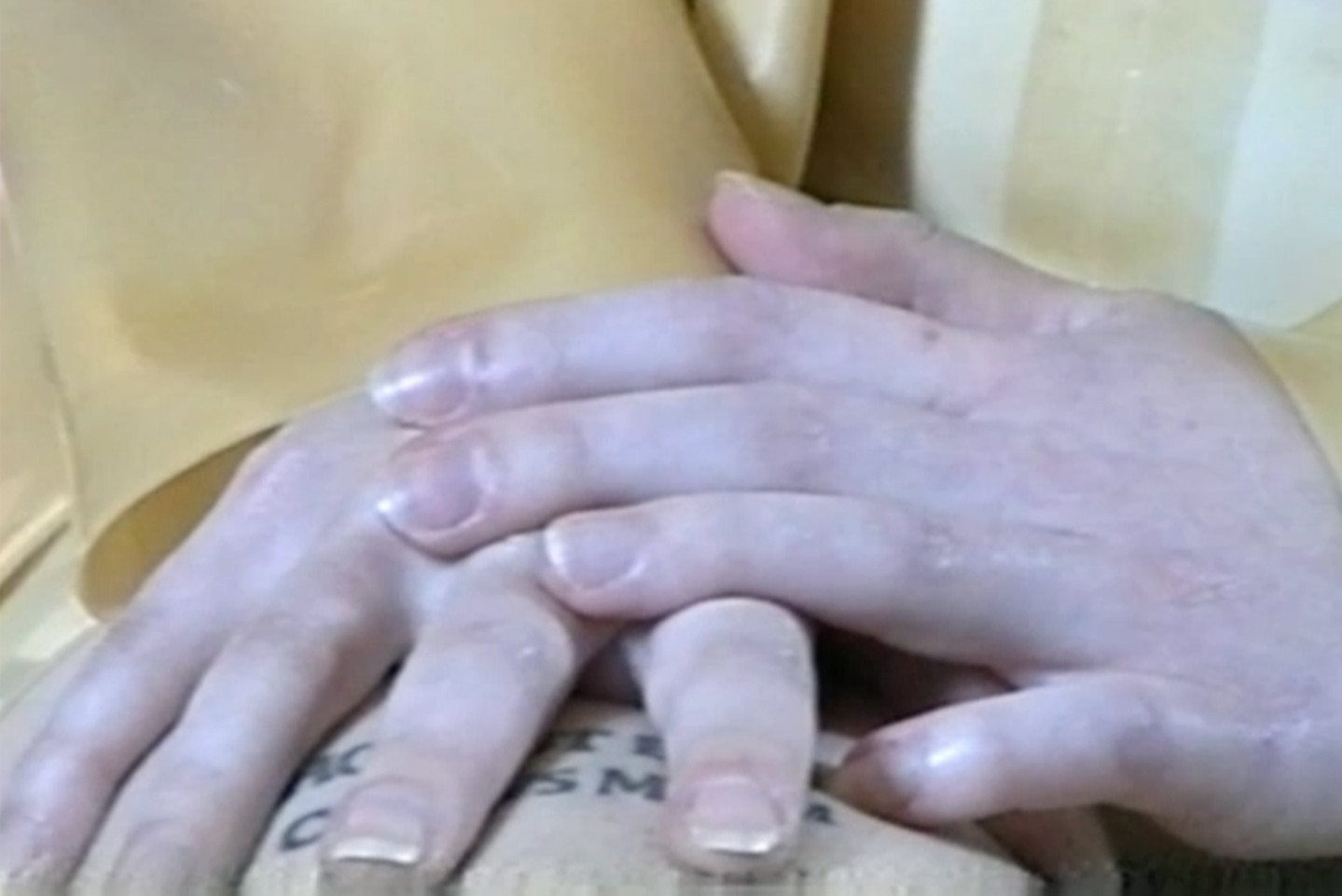 by Chloe Stead
From Bobby Peru in David Lynch's Wild at Heart (1990) to Mark Lewis in Michael Powell's Peeping Tom (1960), the male pervert is a mainstay of the silver screen. Taking this archetype and flipping it on its head, Eva Gold's multi-layered installations—comprised of sculpture, moving image, and the written word—delve into the rich and pervy fantasy life of her predominantly female characters.
"Ma wrote true stories," said one of Lucia Berlin's sons after her death. "Not necessarily autobiographical, but close enough for horseshoes."1 To craft a good piece of fiction—even one based on elements of the writer's life—takes technique and imagination. Readers and critics too often deny these traits in female authors, preferring to believe that their stories are little more than diary entries, in the process implying that women, as the  London-based artist Eva Gold puts it, "have no ability to construct something beyond their own experiences."2 Indeed, people frequently assume that the plots of Gold's text-based works are taken from her real life. This is half right. Bits and pieces are true—they just happened to somebody else. In the text she wrote for her graduate show, An Arrangement of Scenes (2019), for instance, a fairly innocuous anecdote related by an ex-roommate becomes a psychosexual game of cat and mouse between two apartment tenants who share a wall. "A lot of the material comes from talking to people about experiences they've actually had that resonate with interests of mine," says Gold.
"He really lays into her tonight, lays it on thick," declares the story's unnamed narrator about her neighbor having sex. "I always like to listen out for how she reacts." By using "laying into her" (which usually means to verbally or physically assault someone) as a euphemism for fucking, Gold sets the stakes high for this ménage à trois. The threat of violence lurks around every corner. And for viewers with a working knowledge of 1980s cult classics, the installation within which the text hangs only ramps up this creeping feeling of dread. Most of the assorted sculptural objects—a coat, a sink, a set of air ducts, a La-Z-Boy recliner—wouldn't be out of place in a domestic setting, but the central element is a replica of the wet clay wall that serves as background for the torture and murder scenes in David Cronenberg's Videodrome (1983). The exhibition room has a notable lack of bodies, but like a crime scene, traces of previous physical presence are everywhere. Somebody sat on the chair and wore the coat. They printed out the inkjet pages which are stained with oil, and pressed their flesh into the wet clay. The question is: Who and under what sort of duress?
From cult classics to teen comedies, the male pervert is a popular filmic archetype. Often depicted as creepy, weird, or downright repulsive (Wild at Heart's Bobby Peru, for instance, has a mouth full of rotted teeth) these men (because they're always men) can nevertheless exert a strange sexual power over the female characters they interact with. Gold's installations replicate that tension—her frequent use of materials like vulcanized rubber and latex is equal parts sexy and eerie—as well as posing a deceptively simple question: What would happen if these roles were reversed? In Gold's most recent work, Perv City (2020), which looks at the relationship between a young newscaster and a man she meets online, it's never clear who the perv character actually is. First shown at the beginning of the  year in three acts with the London-based multi-platform project Parrhesiades, this iteration of the work involved a one-night-only video installation, a script, and a series of videos that were released online every week during the show's duration. Playing with commonly held assumptions when it comes to gender and sexual agency, a character known only as N narrates the story of her BDSM affair. As in An Arrangement of Scenes, violence is always lurking: "I know he won't hurt me; I think I know that he won't hurt me." But N refuses to be seen as the weaker counterpart. "You are just research. I have created you," she says in an imagined address to her lover. "I wonder  if you realize?"
A desire to be submissive can be difficult to navigate as a feminist, and Gold understands that her character's willingness to put herself in a precarious position "seems counterintuitive or takes a bit of getting your head around." In the end, though, it's impossible to deny the agency of her creations, who never veer into stereotypical "Strong Female Leads" (now a category on Netflix) but remain vulnerable and full of conflicting desires. "The internal contradictions of these power dynamics are something that I'm grappling with in and outside of the work," says Gold. Their rich internal fantasy lives free these women to release their inner perverts, thereby freeing us to release our own. Their flights of imagination may not correspond exactly to Gold's desires, or mine for that matter, but it doesn't matter. It's close enough for horseshoes.
[1]  Initially published on a memorial website made after Lucia Berlin's death in 2004, this quote has been used in a number of reviews and articles on Berlin's work. See for instance Lee Mathalone, review of Lucia Berlin, A Manual for Cleaning Women, The Rumpus, August 27, 2015, https://therumpus.net/2015/08/a-manual-for-cleaning-women-by-lucia-berlin/.
[2]  All artist quotes are taken from a Skype conversation held in March 2020.
Eva Gold (b. 1994, Manchester) lives and works in London. She graduated from Goldsmiths, University of London in 2016, and the Royal Academy of Arts in 2019. She works across sculpture, installation, video, and writing, often combining them in a process of fragmented storytelling. Recent shows include Perv City, Parrhesiades / Goldsmiths Centre for Contemporary Art, London (2020); Barely Furtive Pleasures, Nir Altman, Munich (2020); General Meeting, Freehouse, London (2019); MODE, 55-57, Great Marlborough Street, London (2019); Let me look at you, Centre for Recent Drawing, London (2018). Her upcoming project Sets & Scenarios will be on view at Nottingham Contemporary in 2020.
Chloe Stead is an artist, writer, and critic based in Berlin.