EXHIBITIONS
Evan Robarts "A bright cold day in April" at Berthold Pott Gallery, Cologne
Close
1
2
3
4
5
6
7
8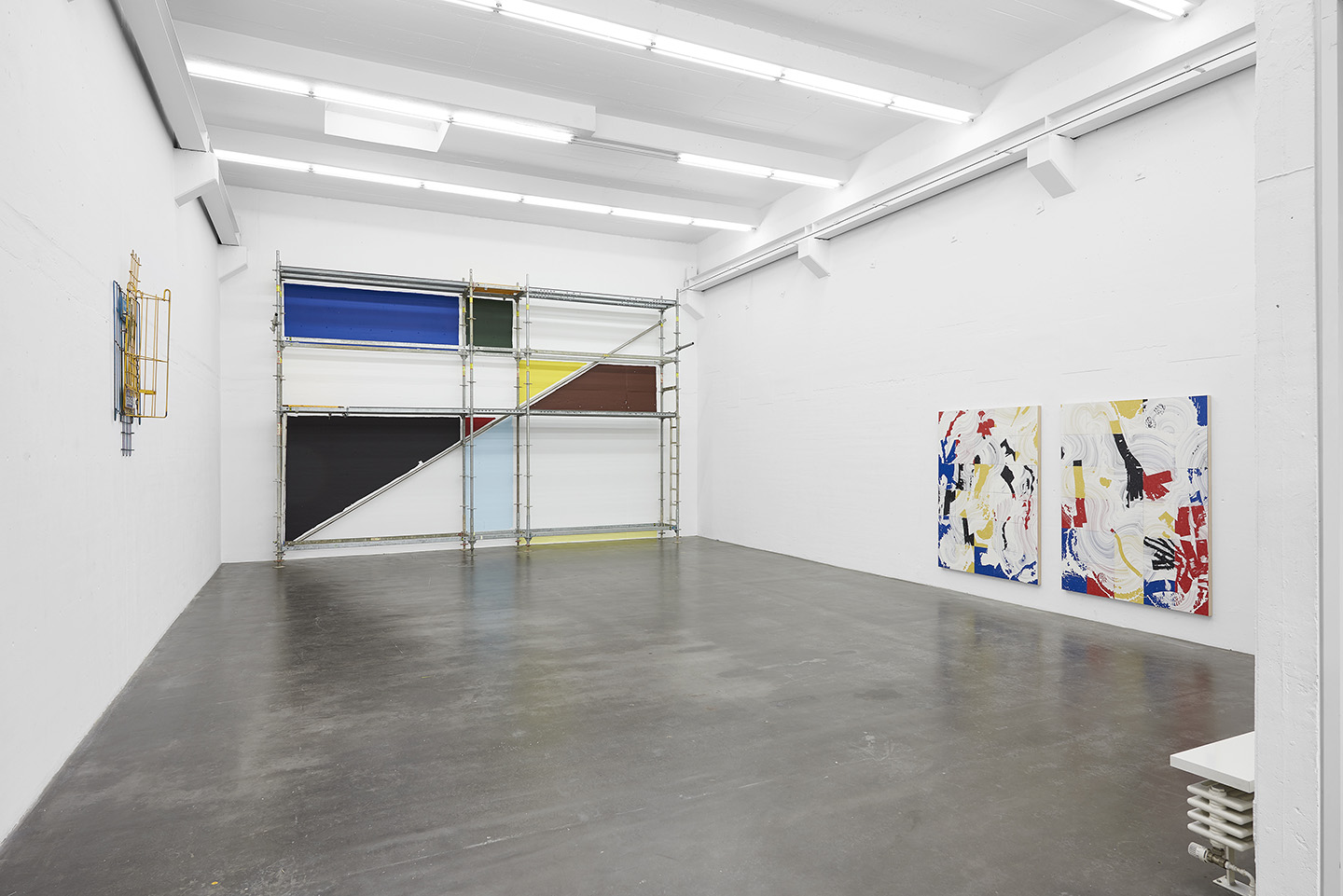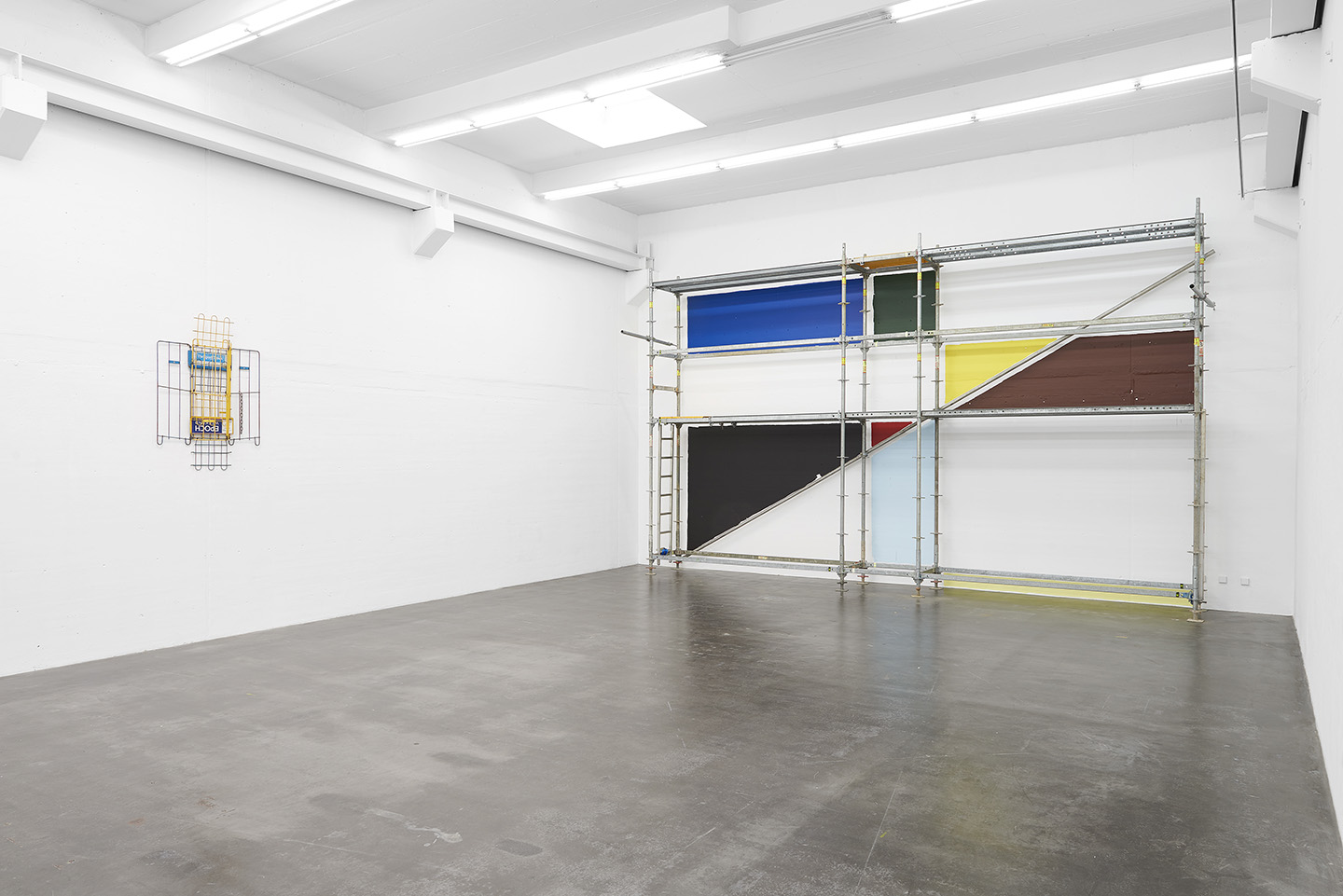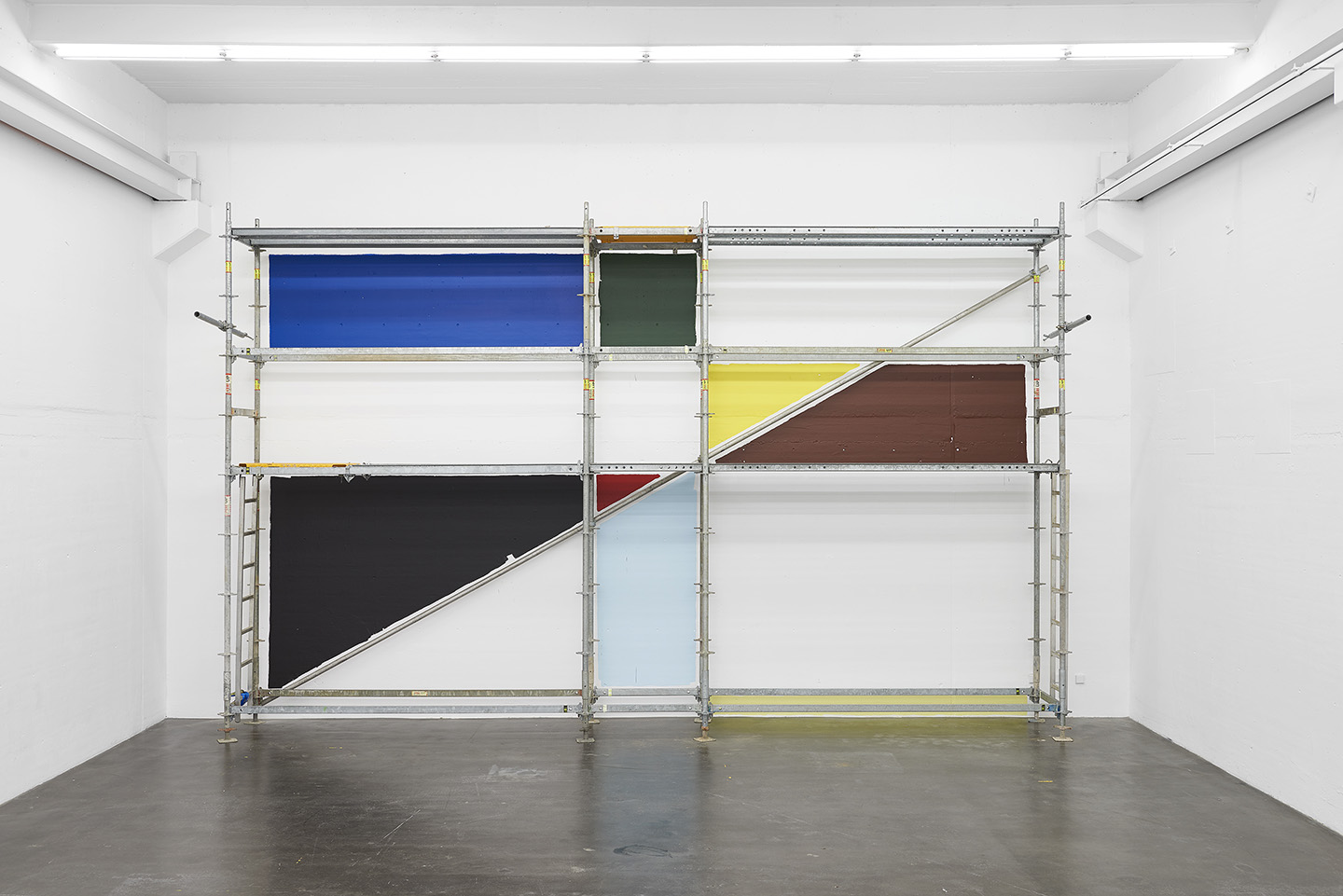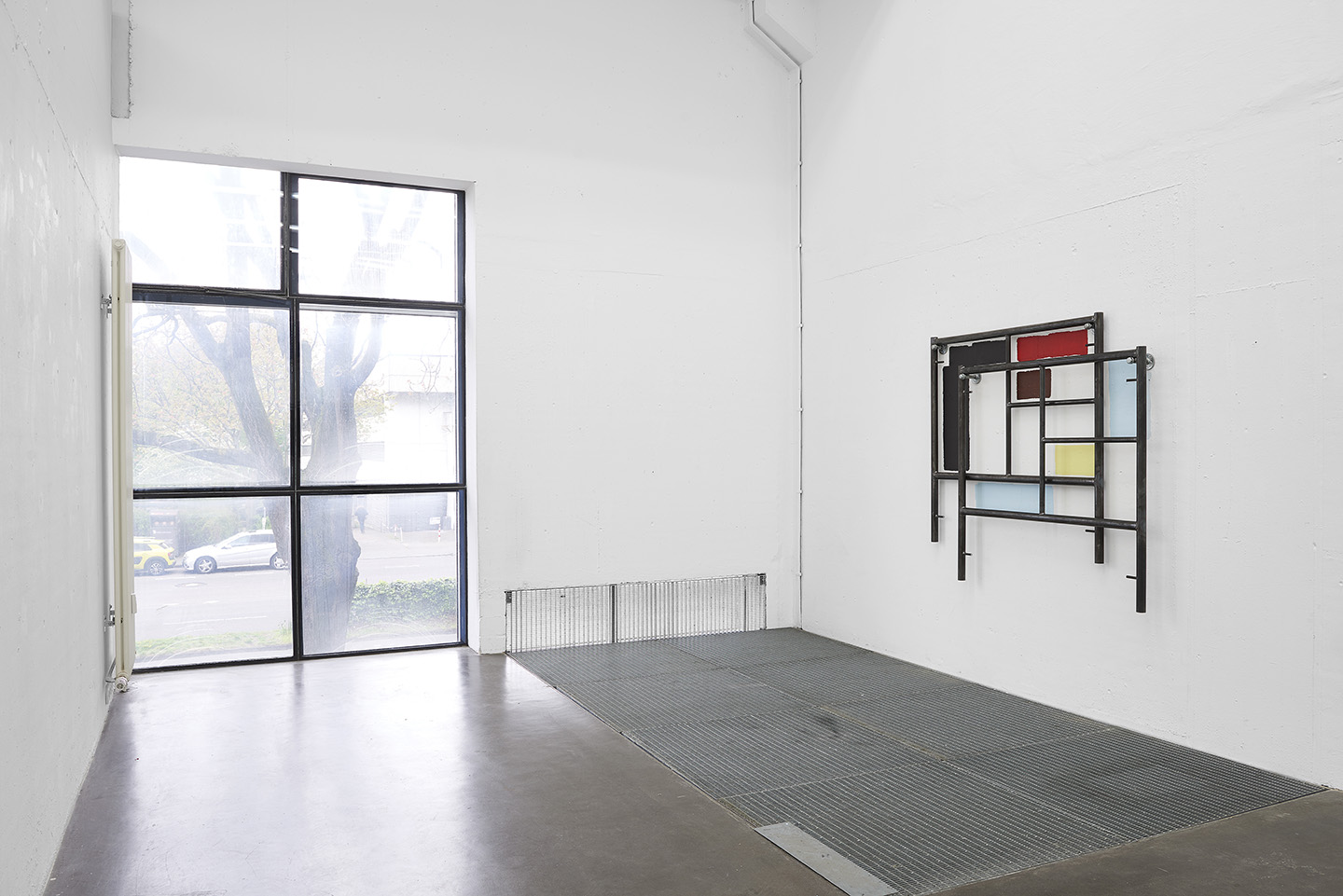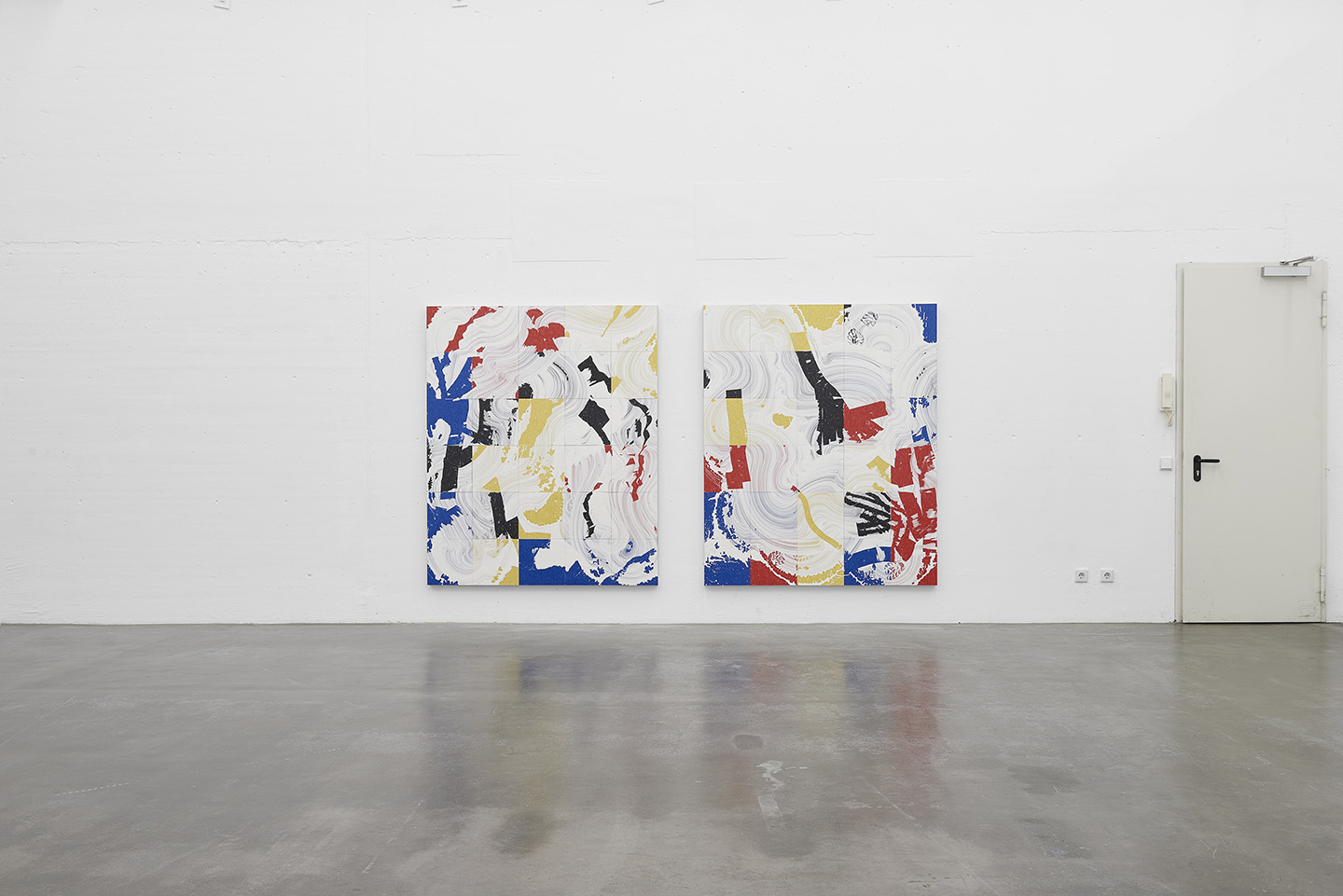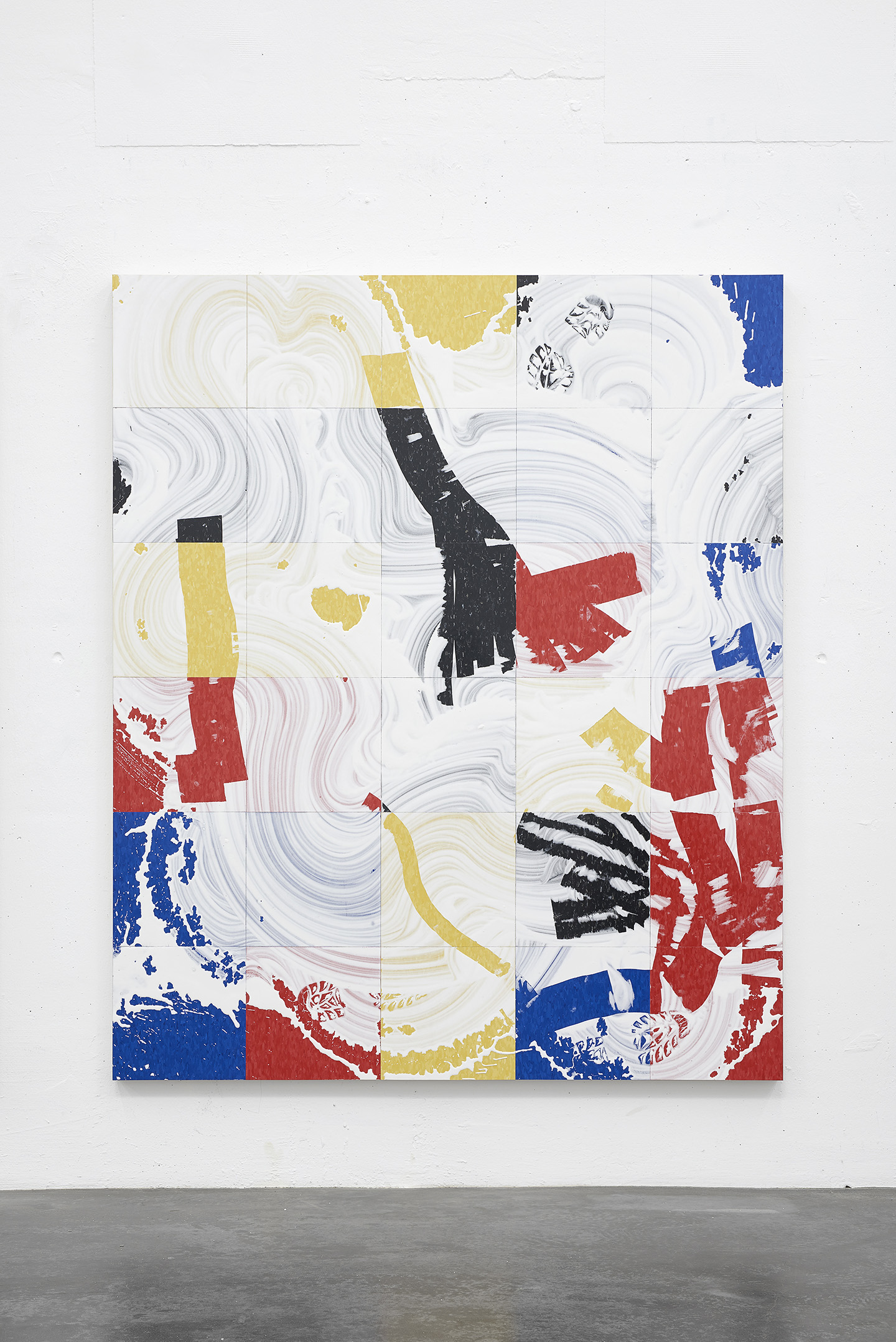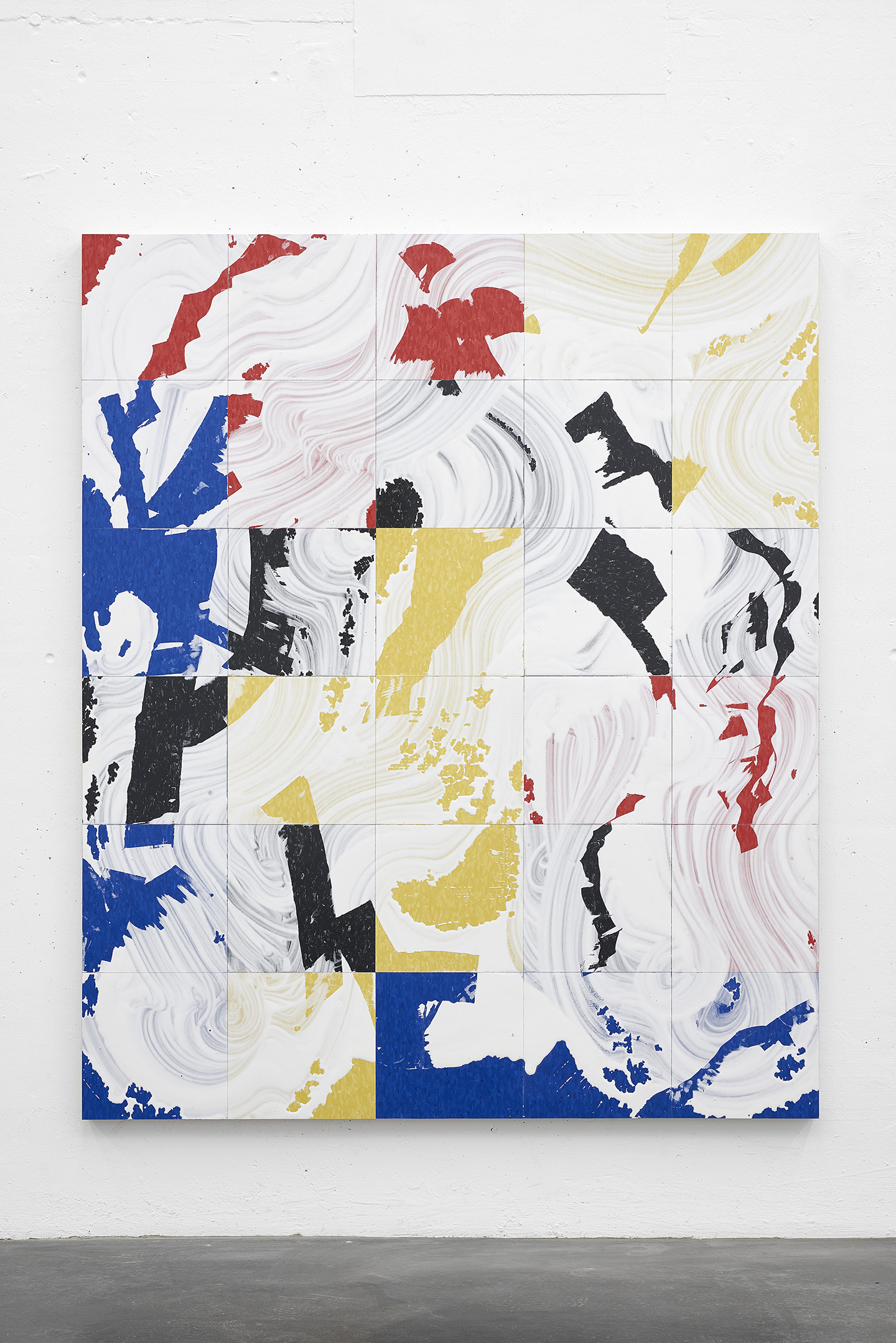 Fake news. Alternative facts. A strange new discourse has begun to infiltrate contemporary America with the arrival of the Donald J. Trump administration. In January, as President Trump ascended to power, George Orwell's seminal dystopian novel 1984 climbed to the top of the New York Times bestseller list in an eerie foreshadowing of events. As readers opened their prim copies, the first lines seemed to herald an era of the New Normal: "It was a bright cold day in April, and the clocks were striking thirteen."
Keeping pulse of these developments from his studio in New York City, Evan Robarts draws a visual language that informs his latest body of work—his most political to date. For his first solo show at Berthold Pott, he composed works that mine architectural details from New York and Cologne, as well as the worlds of labor politics, the media and the stifling, conservative values wedded to society and America itself.
In the work Newspeak (2017), Robarts scavenged an Epoch Times—known for its uncensored reporting on China—newspaper rack from the streets of New York. In an act of "editing," he pulled apart the grimy, caged structure, articulating its skeletal frame into an aviary form, in a commentary on free speech suppression and political indoctrination. In this way, he literally untangles the current state of reporting under threat, as well as obliquely referencing the wingspan of a bald eagle, free in flight across the unobstructed skies of America.
In a continuation of his studies subverting function, Robarts presents scaffolding structures sourced from Cologne that questions traditional painting and wall pieces. As markers of production and labor systems, as well as almost-invisible footnotes to the narratives of cityscapes and pedestrian journeys, the scaffolding plays a vital role in the context of a commercial gallery space. Territories of wall are marked with raw, bold pigments in a style reminiscent of Color Field paintings, demarcated by the steel bars that at once incarcerate and expose space. In this aggressive context, the viewers are confronted with consumerist hierarchies and labor exploitation. Robarts even stipulates that upon purchase, collectors must complete the work by painting the color swatches themselves, in a radical, politicized act of class reversal: the buyer becomes the hired hand.
Finally, two paintings act as a discursive treatise to the cycles of expression and erasure. These new works are from Robarts' ongoing mop paintings, in which he utilizes materials and gestures he encountered while working as a superintendent in New York's tenant buildings. Mimicking janitorial work, he drags white plaster with a mop onto VCT tiles; with floor scrapers, he removes specific marks. In this quotidian process of addition and subtraction, Robarts manipulates—sometimes violently—the layers of plaster and its relationship to the surface, mirroring the stories that are shaped never by those they belong to, but by authorities of power, stakeholders and politicians.
Ysabelle Cheung
.
at Berthold Pott Gallery, Cologne
until 27 May 2017