EXHIBITIONS
Fang Lijun "Forbidden Areas" at Musée Ariana, Geneva
Close
1
2
3
4
5
6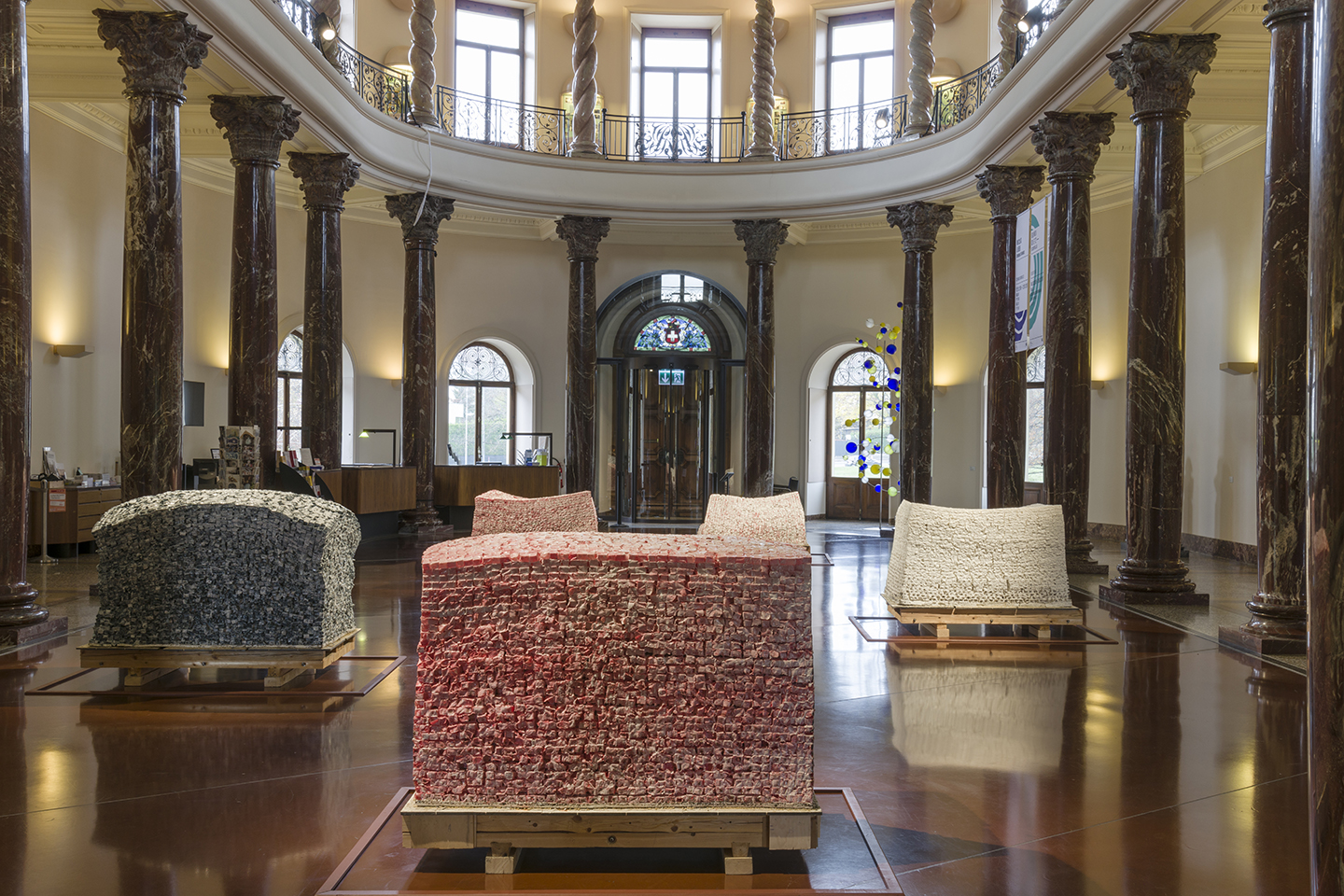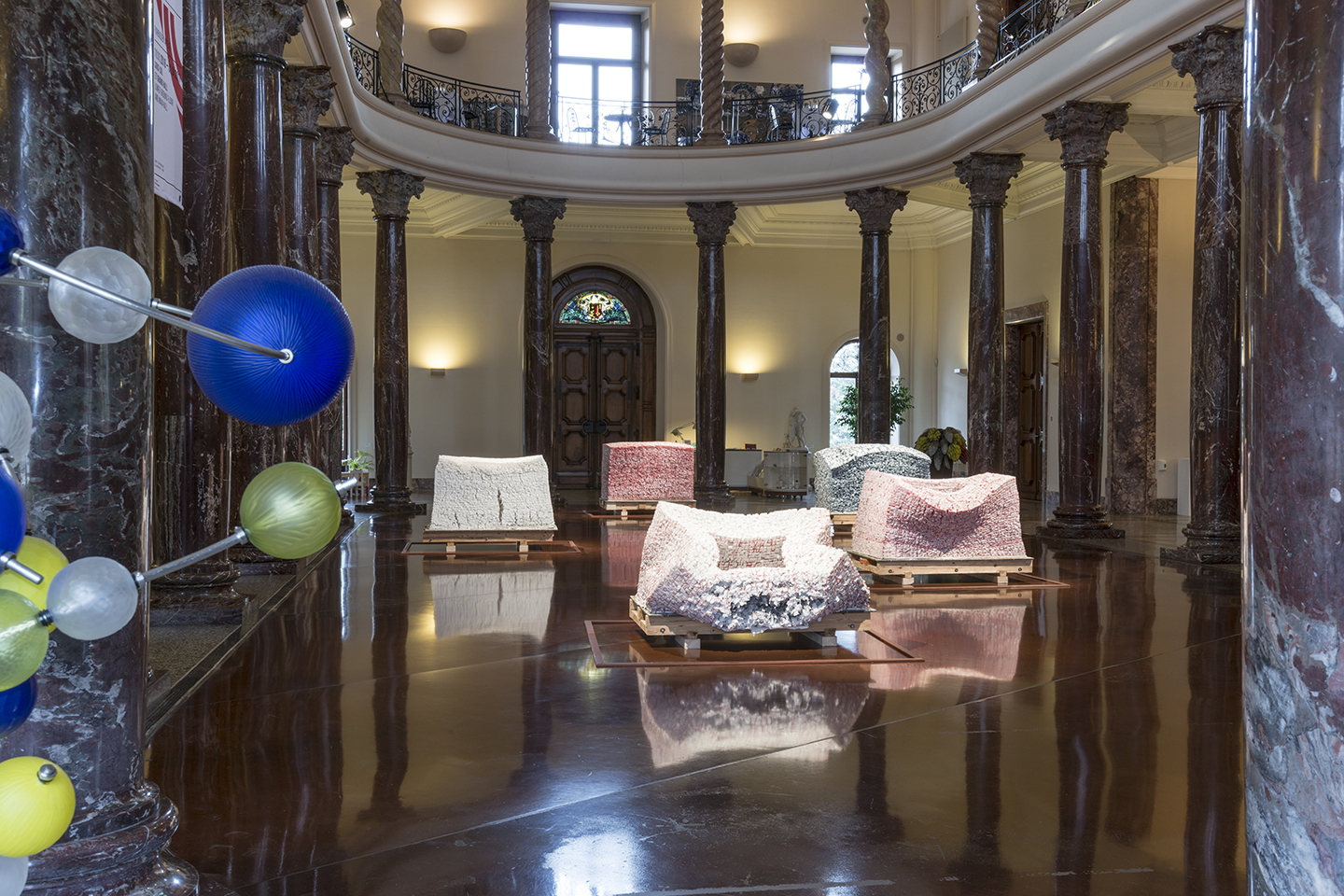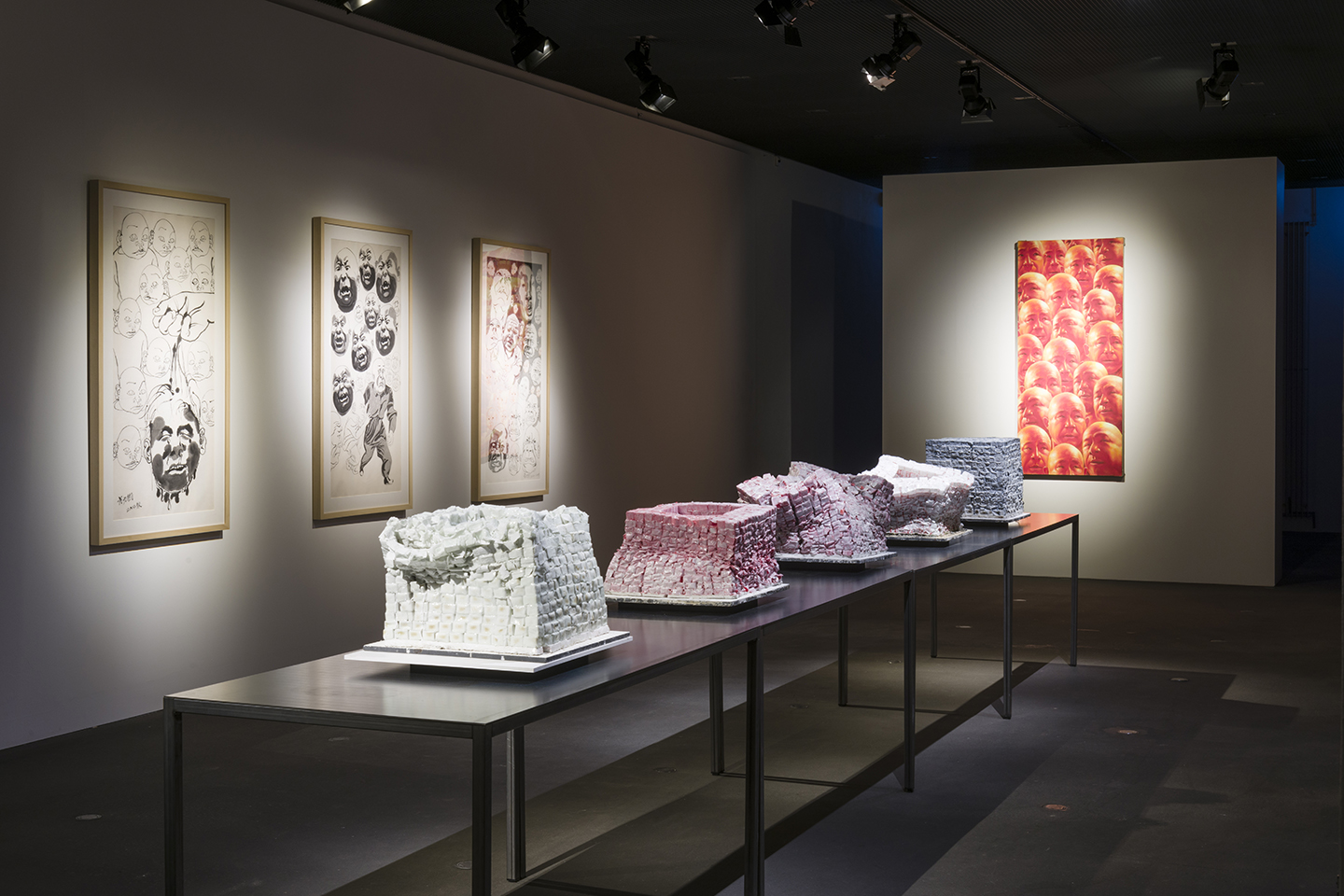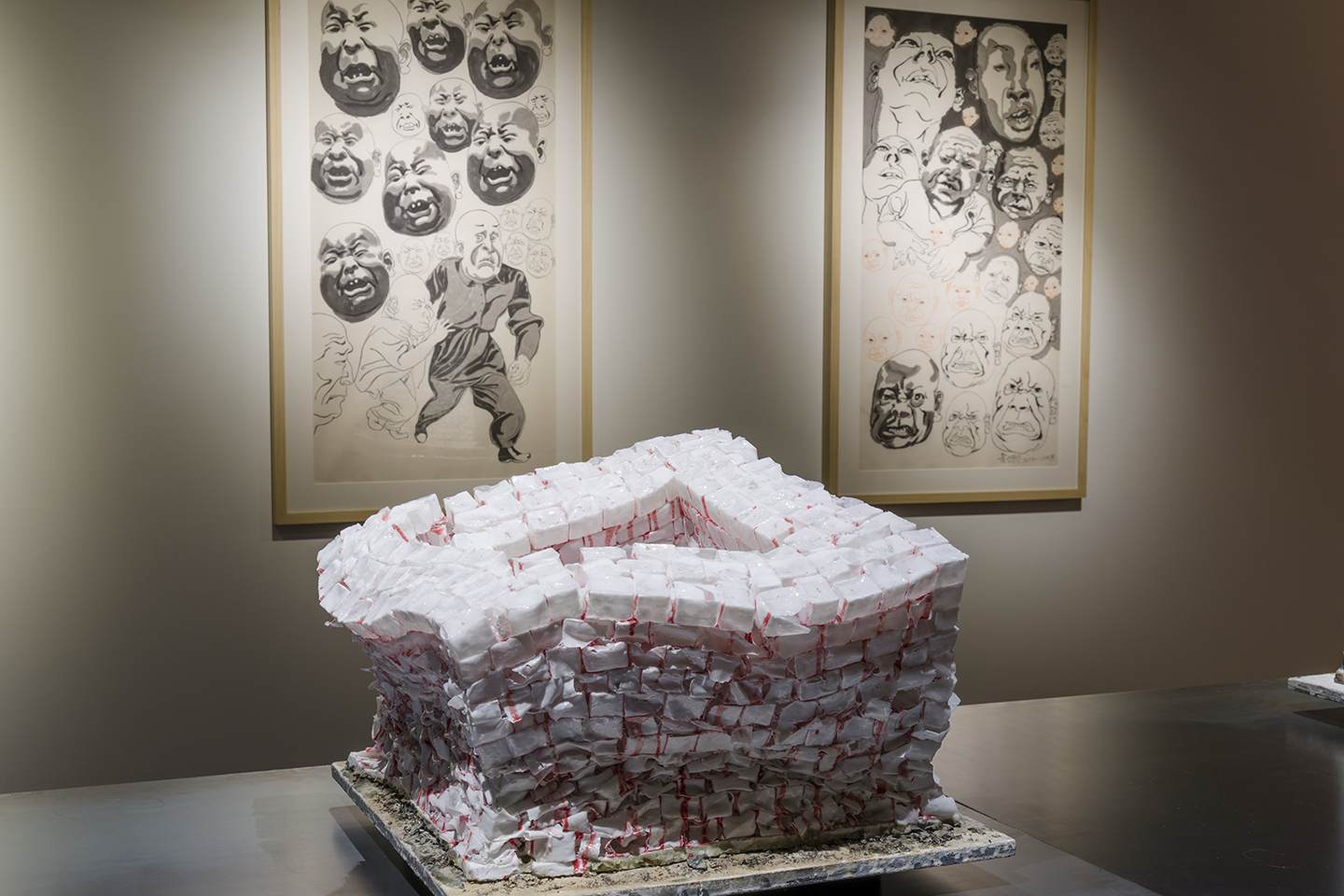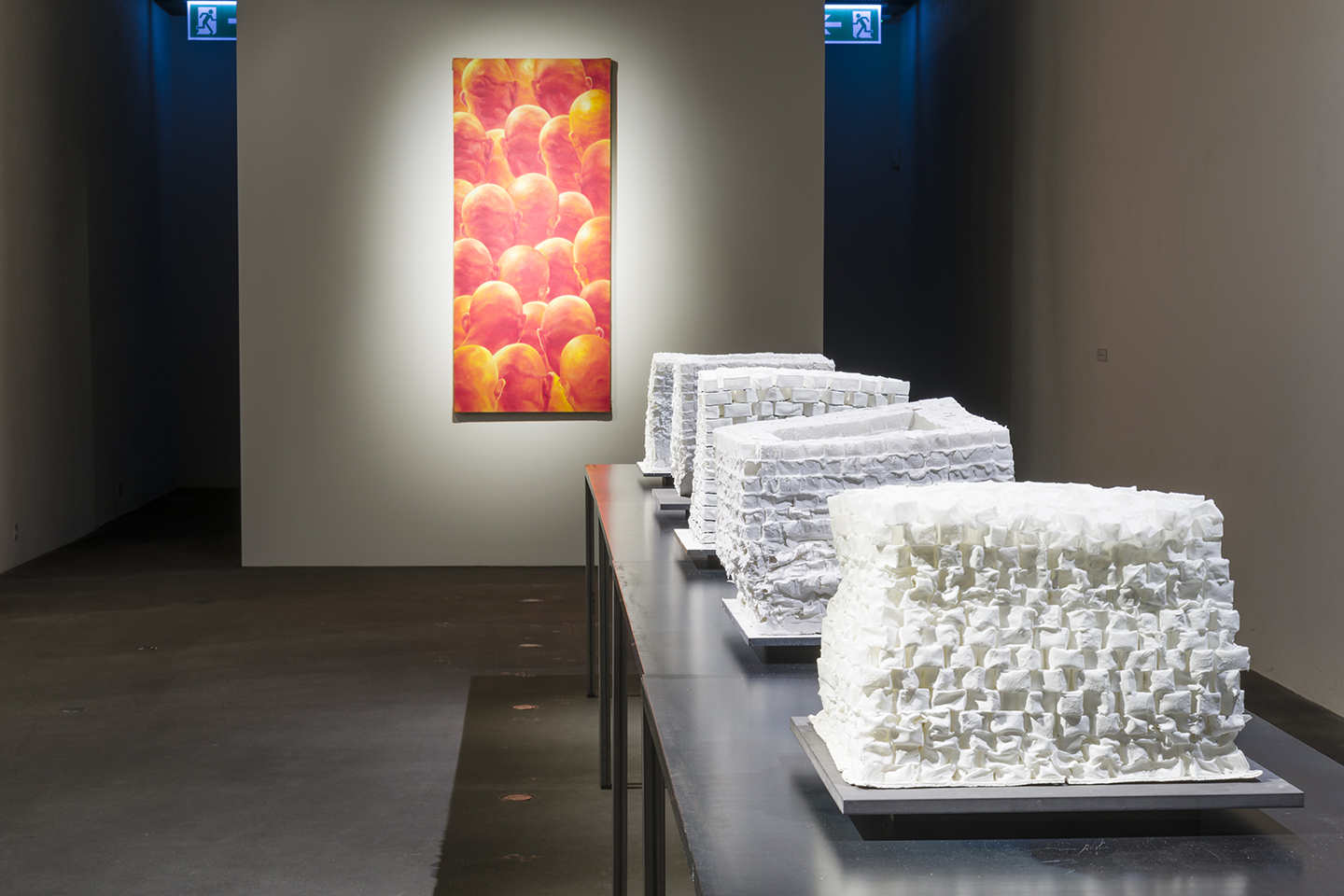 Fang Lijun (China, 1963) belongs to the first generation of independent Chinese artists who formed a community in the Old Summer Palace (Yuanming Yuan) in the suburbs of Beijing. Fang Lijun shot to fame in the early 1990s as a pioneer of the movement known as Cynical Realism. His works are exhibited in China and throughout the world. In addition, there is a growing demand for his work on the art market and he is well represented in many important private and public collections in the field of contemporary art.
His graphic work is based on the self-portrait; his drawings, engravings and paintings are populated by endlessly cloned characters with shaved heads, their faces contorted in a silent scream, or swimming in—or against (?)—the current. He associates his own image with those of his country's thugs and petty criminals, the Liumang with shaved heads.
According to the Geneva gallery owner and collector Pierre Huber, "The people he represents appear to be experiencing emotions such as resignation, indifference and anger, as well as the desire to survive and deal with the conflicts of a mass society. In his work, he mirrors what he sees as the passivity of a Chinese society moving forwards trancelike towards the unknown, suspended between sky, clouds, mountains and water, a sort of ideal vision, at the same time perfect and naïve, beautiful and absurd." Yet the artistic approach of this scholar of modern times is characterised by a profound respect for traditions and ancient techniques, which he masters perfectly.
Fang Lijun also expresses himself brilliantly in three-dimensionality. His first area of study, as is often forgotten, was ceramics. In recent years, he has returned to this medium in Jingdezhen, the famous centre of porcelain manufacture in China. His sculptures contrast sharply with his graphic works. Composed of diaphanous porcelain bricks – and more recently just edges of bricks!—stacked with rigorous geometry, the modular sculptures push the material to its absolute limits. Firing plays a key role in the process. It causes the strict arrangement of the bricks to distort, tear apart and sag, before setting them with a life-giving or fatal blast of air.
The artist is constantly seeking the critical point between perfection and destruction; he examines empty space, translucency, light and fragility. The expressive force of the modules, whether monumental in size or small enough to fit in the palm of your hand, is impressive. Could these very delicate and sometimes highly tortuous, open or closed walls of bricks be a reference to the Great Wall of China, the Forbidden City, or represent a kind of inner prison or a subtle form of political criticism? Fang Lijun's sculptural work, which he develops in parallel to his graphic work, is still little known. In it, the artist is not afraid of taking risks by moving away from the figurative universe that made him famous. He explores porcelain, that ancient material characterised by great technical difficulty, with rigour, passion and originality, as a new means of expression. As he affirms: "I like to develop the same theme through a range of expressive means, like different states of my own life. As you've seen in my studio, I'm completely free and open to any form of creation."
Thanks to the special relationship between Pierre Huber, a leading expert on the Chinese contemporary art scene, and Fang Lijun, the Musée Ariana is very pleased and honoured to be able to welcome this exceptional artist to its gallery spaces. The exhibition may focus on the ceramic sculptures, yet, as a counterpoint and in a fascinating interdisciplinary dialogue, selected graphic works testify to the artist's depth of expression. A trilingual catalogue (English / Chinese / French) accompanies the exhibition.
Anne-Claire Schumacher, Exhibition curator
.
at Musée Ariana, Geneva
until 2 April 2017