EXHIBITIONS
Vincent Fecteau "You Have Did the Right Thing When You Put That Skylight In" at Kunsthalle Basel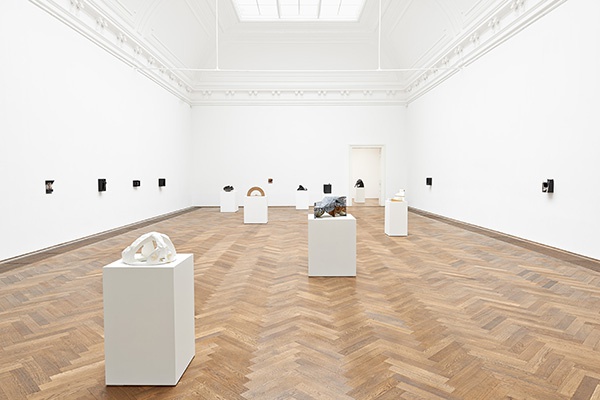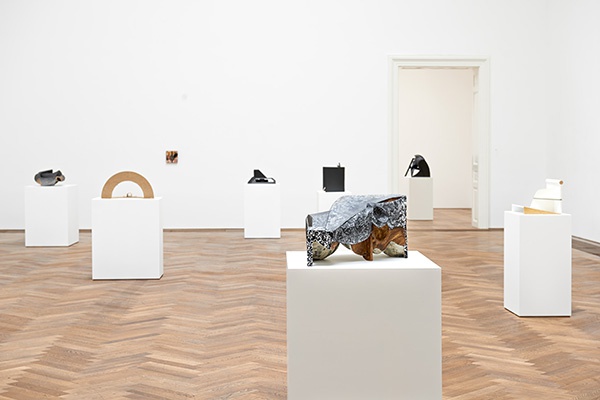 A year and a half ago, Vincent Fecteau's San Francisco studio flooded. Luckily his work wasn't damaged, but he was forced to go through his old boxes, and he came across a decades-old folder of cut-out photographs of throw pillows he had taken from architecture and interior design magazines of the 1970s and 1980s. This rediscovery led to a new series of fifteen three-dimensional collages—one of his first forays into this format since the 1990s—that will be featured alongside sixteen sculptures from 2000 through the present in his solo exhibition "You Have Did the Right Thing When You Put That Skylight In," curated by Elena Filipovic at Kunsthalle Basel. His largest exhibition to date comes on the heels of increasing exposure in the United States, with inclusion in the 2012 Whitney Biennial and the 2013 Carnegie International, along with a well-received solo exhibition at Matthew Marks Gallery in New York last year.
Fecteau normally eschews titling his work, discouraging viewers from their natural inclination to locate familiar forms in his abstract sculptures, and the curious title of his exhibition at Kunsthalle Basel cleverly avoids any distinct connection to the work on display. "You Have Did the Right Thing When You Put That Skylight In" is the name of a song by the American experimental musician Arthur Russell, a steady soundtrack in Fecteau's studio as he worked on this new series. He had never visited Kunsthalle Basel before receiving the invitation for this exhibition, but friends remarked that it had a beautiful glass skylight, and he saw a witty link between the song title and this architectural feature.
This subtle humor—a constant yet often overlooked element in Fecteau's elusive practice—comes to the fore in his focus on throw pillows in his newest collages. Throw pillows are perhaps the most banal and extraneous of decorative items, frequently featured in architectural shoots and staged apartments. In this series of wall-mounted three-dimensional collages, images of these mundane pillows are nestled in ordinary shoeboxes and other equally simple containers. These constructions are primarily painted matte black, creating dioramas that Joseph Cornell might have made if he had gone goth and developed an interest in interior design.
The shape of the pillows becomes the subject itself, and the contours of the collages resonate with the undulations of the sculptures nearby. Fecteau's signature papier-mâché sculptures are formal exercises in abstraction that act as investigations of space. Spanning two decades of his practice, the sculptures move from simple constructions to more baroque forms. The process of making each piece is laborious and intuitive; they push the limitations of the medium and resist a single viewpoint. Like Arthur Russell, who was known for working endlessly on compositions, Fecteau engages in a rigorous process of addition and subtraction to shape the forms. Modest in size and displayed on pedestals, the sculptures' layers rise and fall, creating pockets and creases. Some are marked by sharp angles, while rounded edges create crevasses and protrusions in others. Early work tends to stick to a muted palette, but the colors get bolder in more recent pieces.
Fecteau sees his collages as a continuation of his consideration of space, and imagines that the viewer might envision the dioramas as descriptions of details of his sculptures. Each approaches a problem from a different perspective, and together they create a whole. In comparison to his collages from the 1990s, Fecteau says, "they're more poetic, looser… more casual, but also a little more complicated." As his understanding of spatial relations has grown more complex, these shallow dioramas reflect an increasingly nuanced approach to angles and planes.
Fecteau's practice is reflective and even existential, in search of broader meanings. In a recent conversation with Phyllida Barlow for BOMB Magazine, Fecteau stated: "I believe that there are some essential and probably ultimately unknowable truths to being human that can be accessed through art-making. When I'm feeling good about things I'm working on, I see them as evidence of an attempt to locate and share this knowledge or belief." His sculptures exist outside of trends, instead continuing a timeless inquiry into the very nature of sculpture itself and its presence in the world. With this new body of work, he appears to be moving from a refined, restrained approach to a more humorous and unsettling engagement with architectural space.
Jeanne Gerrity
.
until 23 August 2015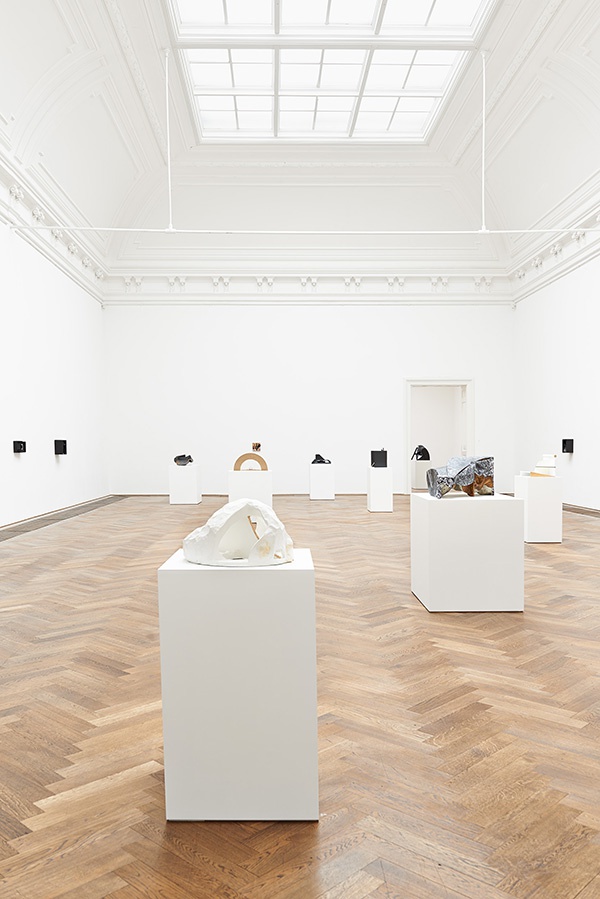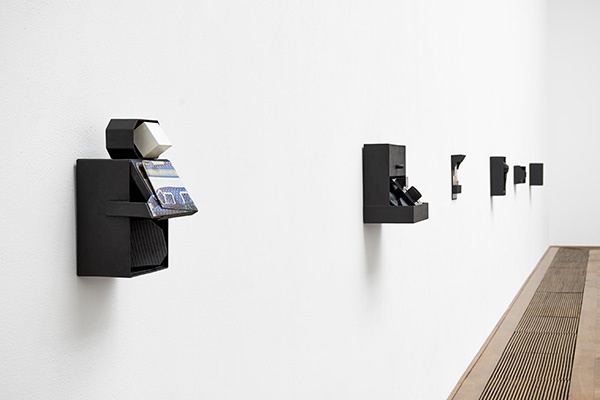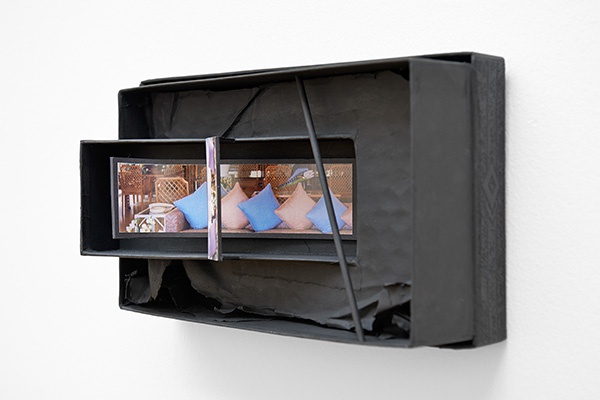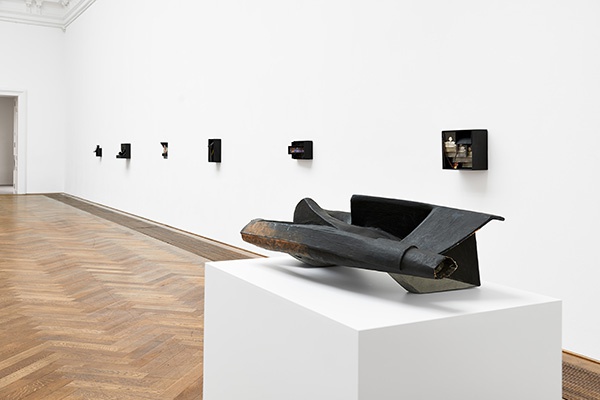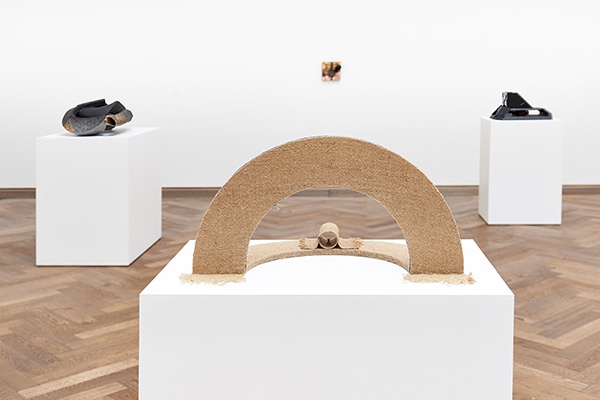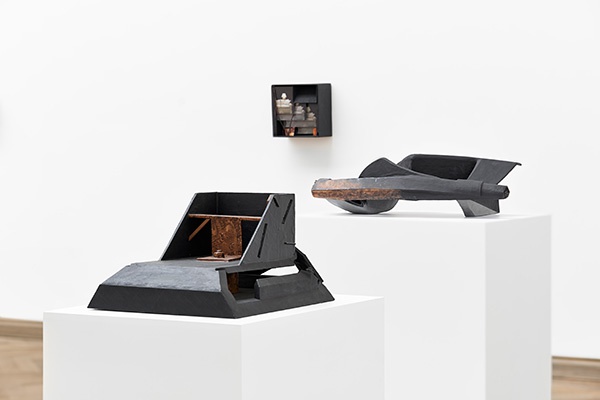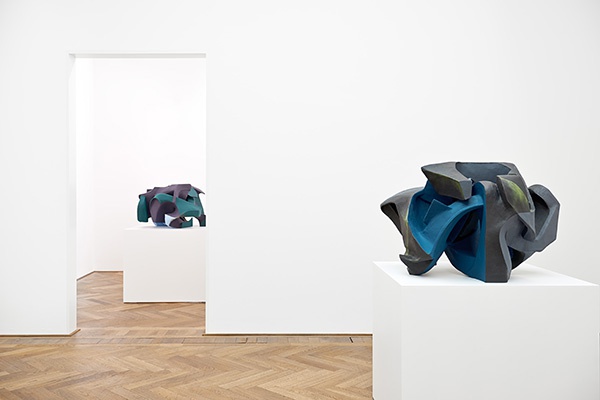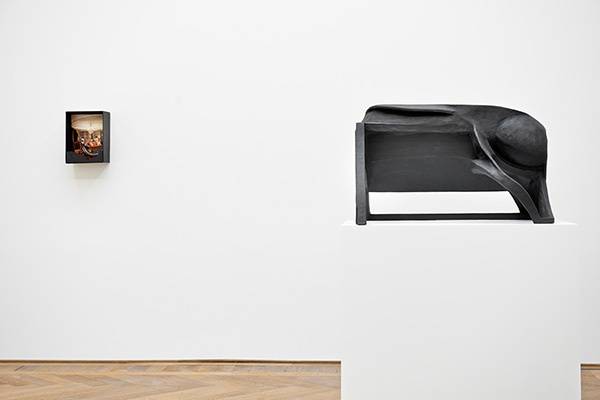 .
Vincent Fecteau "You Have Did the Right Thing When You Put That Skylight In" installation views at Kunsthalle Basel, 2015
Courtesy: Galerie Buchholz, Berlin; greengrassi, London; Matthew Marks Gallery, New York and Kunsthalle Basel. Photo: Philipp Hänger.