EXHIBITIONS
Federica Perazzoli "Mas que nada" at Galleria Massimodeluca, Mestre
Close
1
2
3
4
5
6
7
8
9
10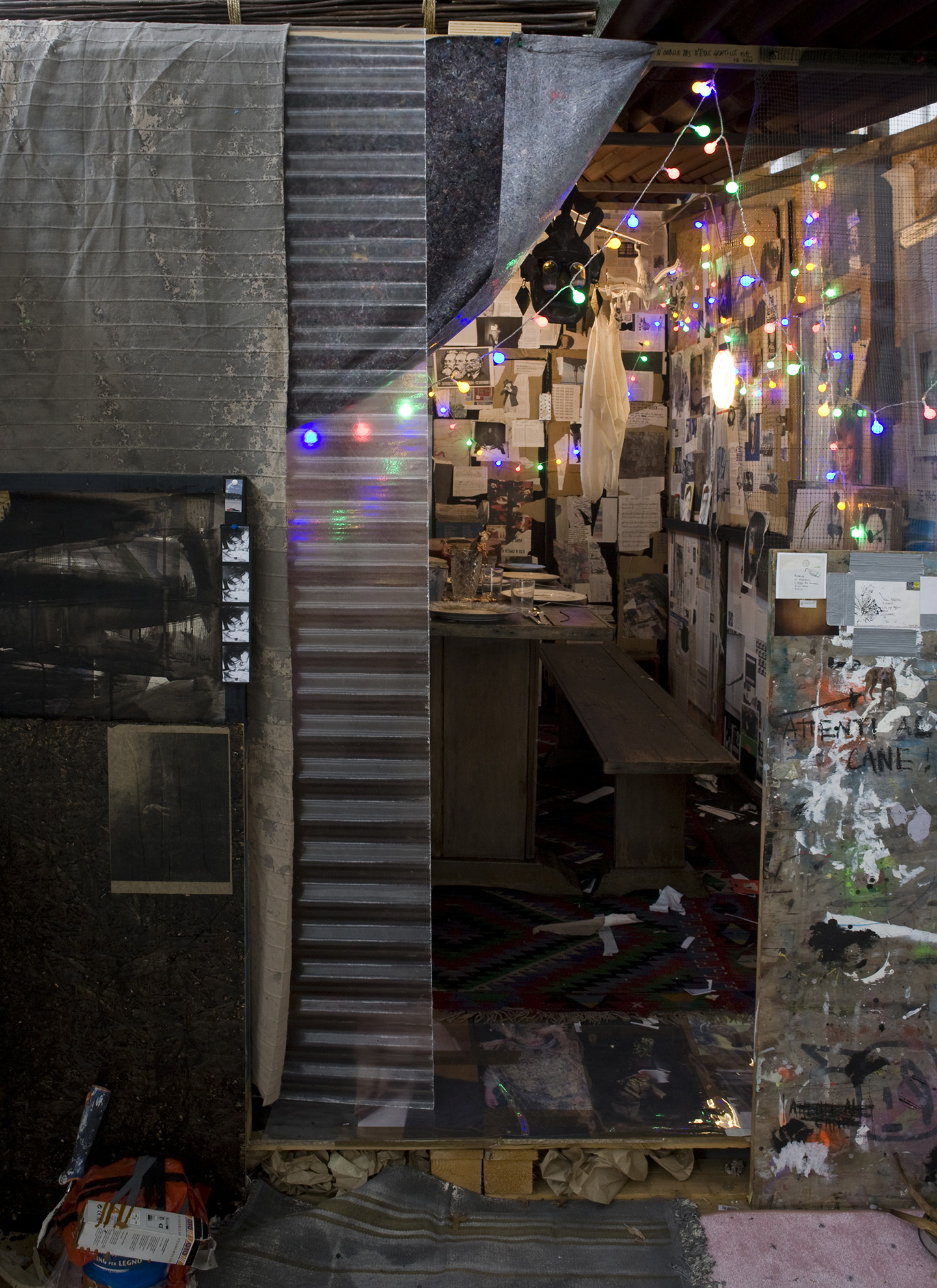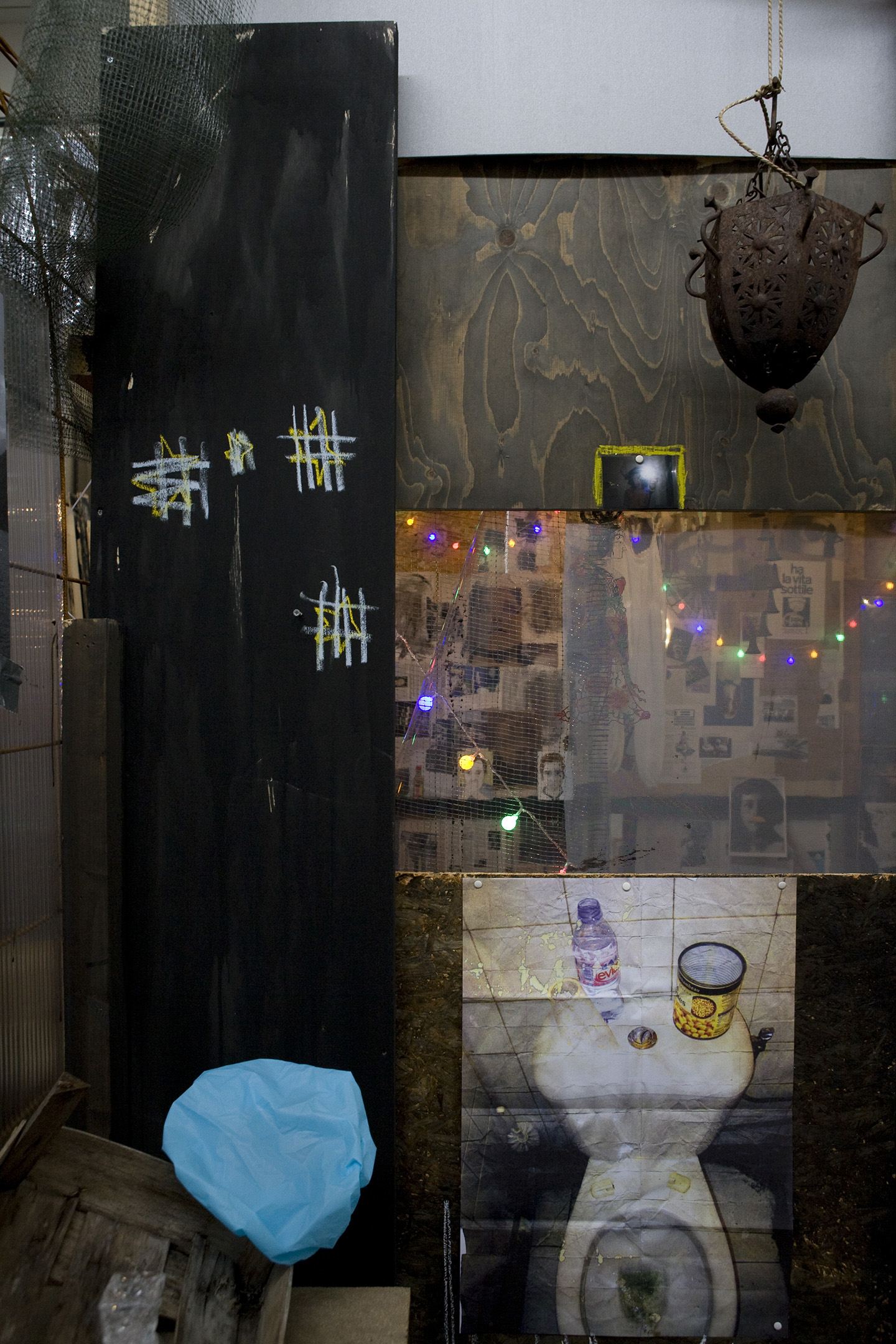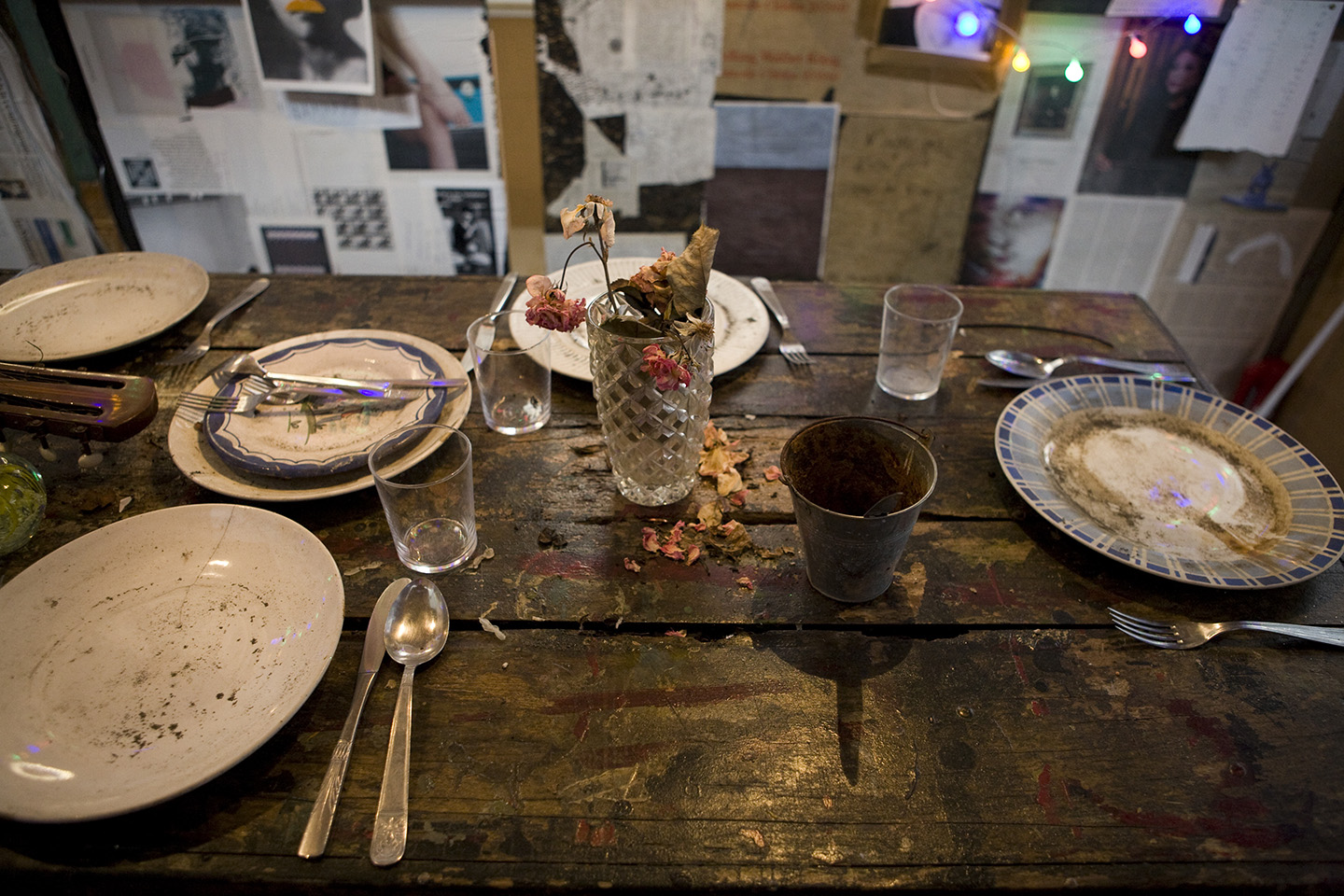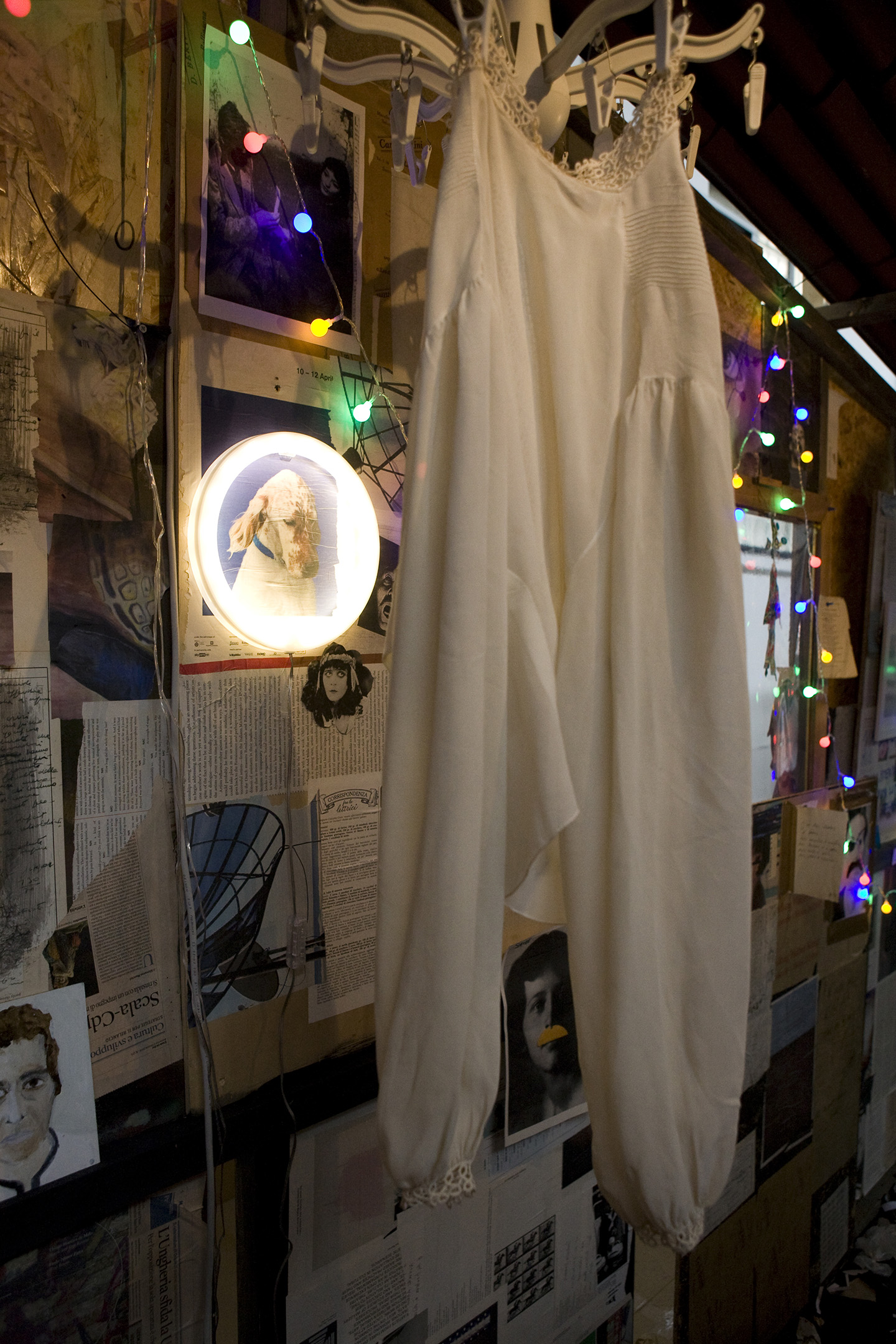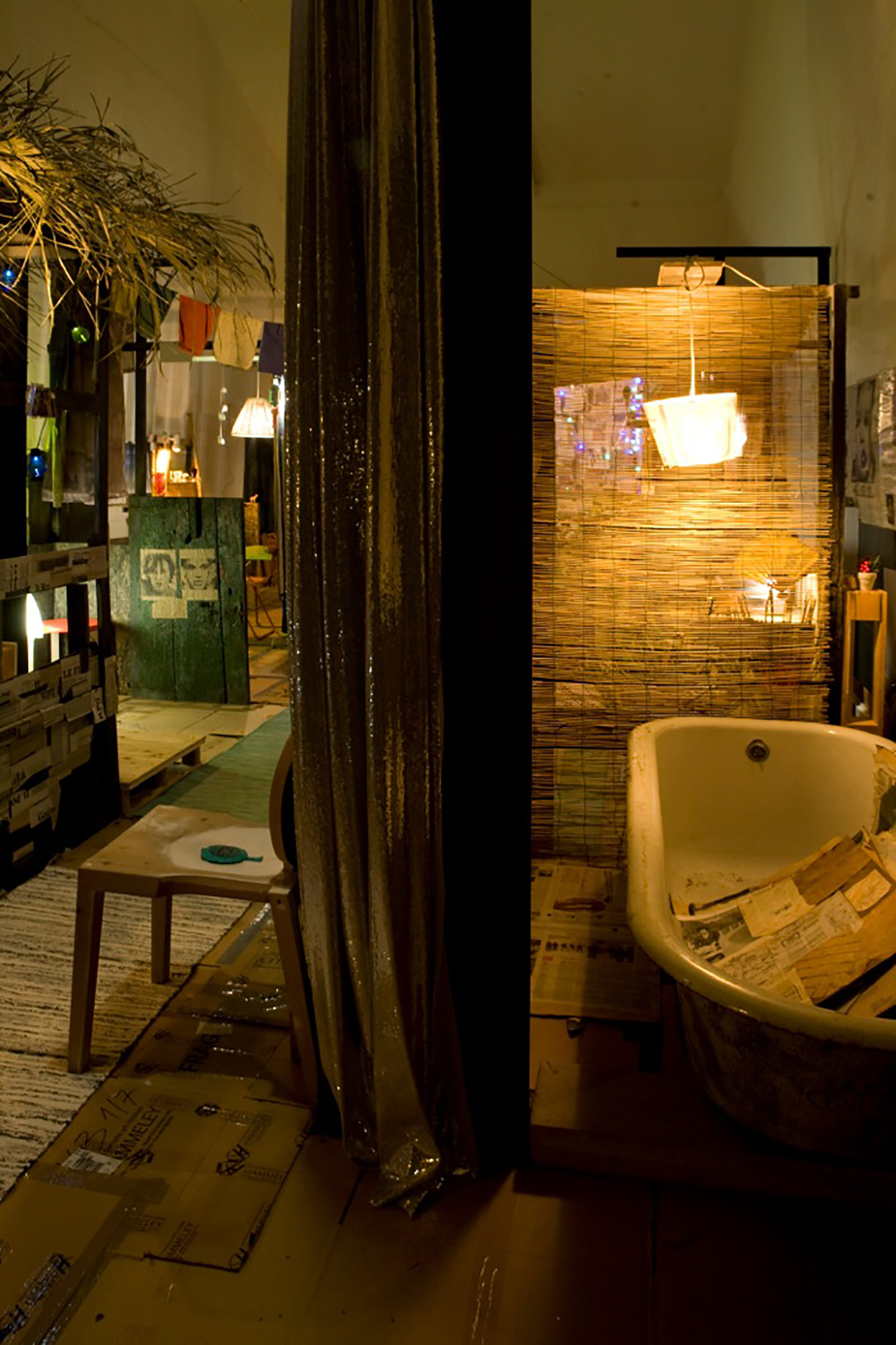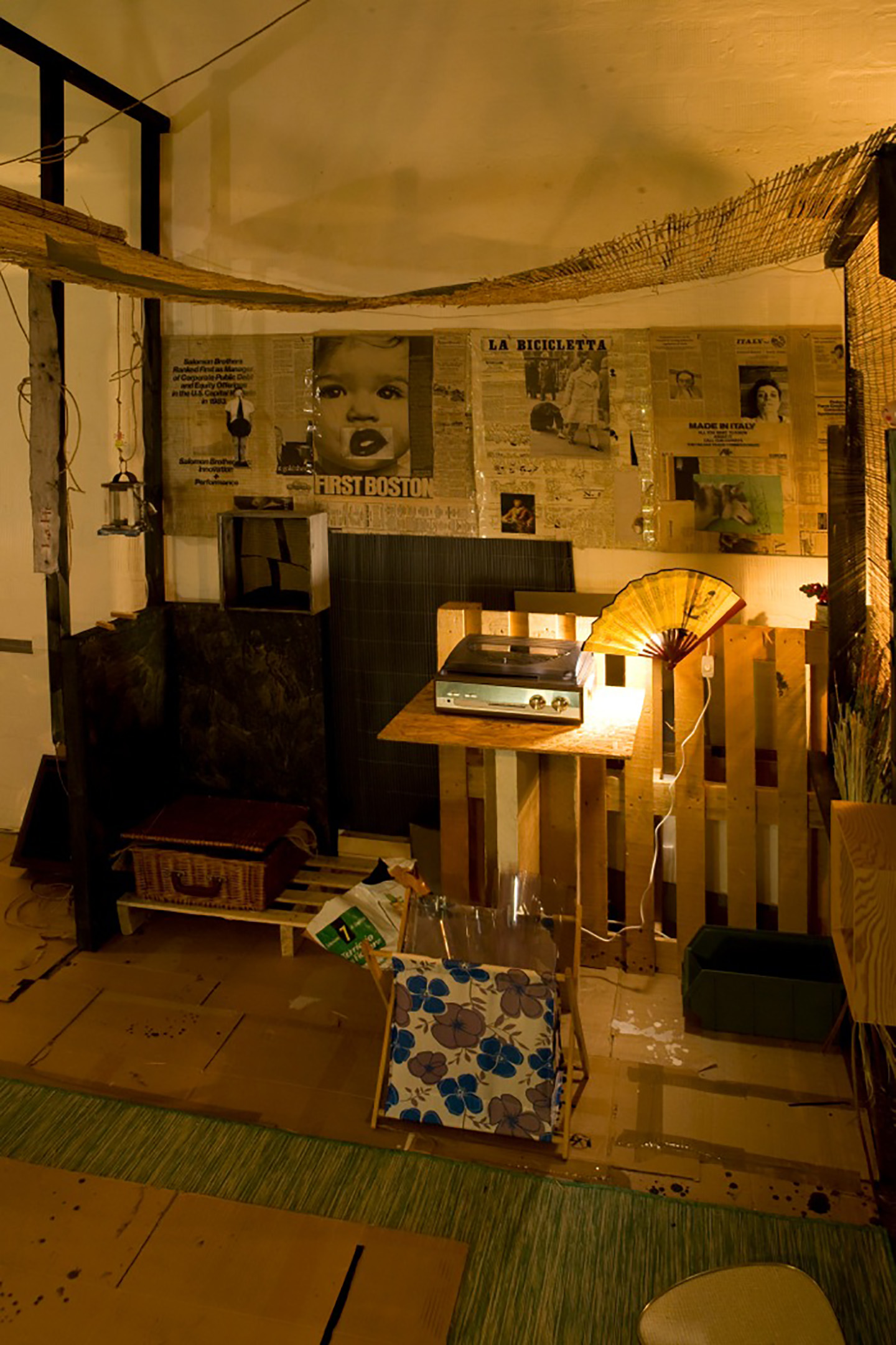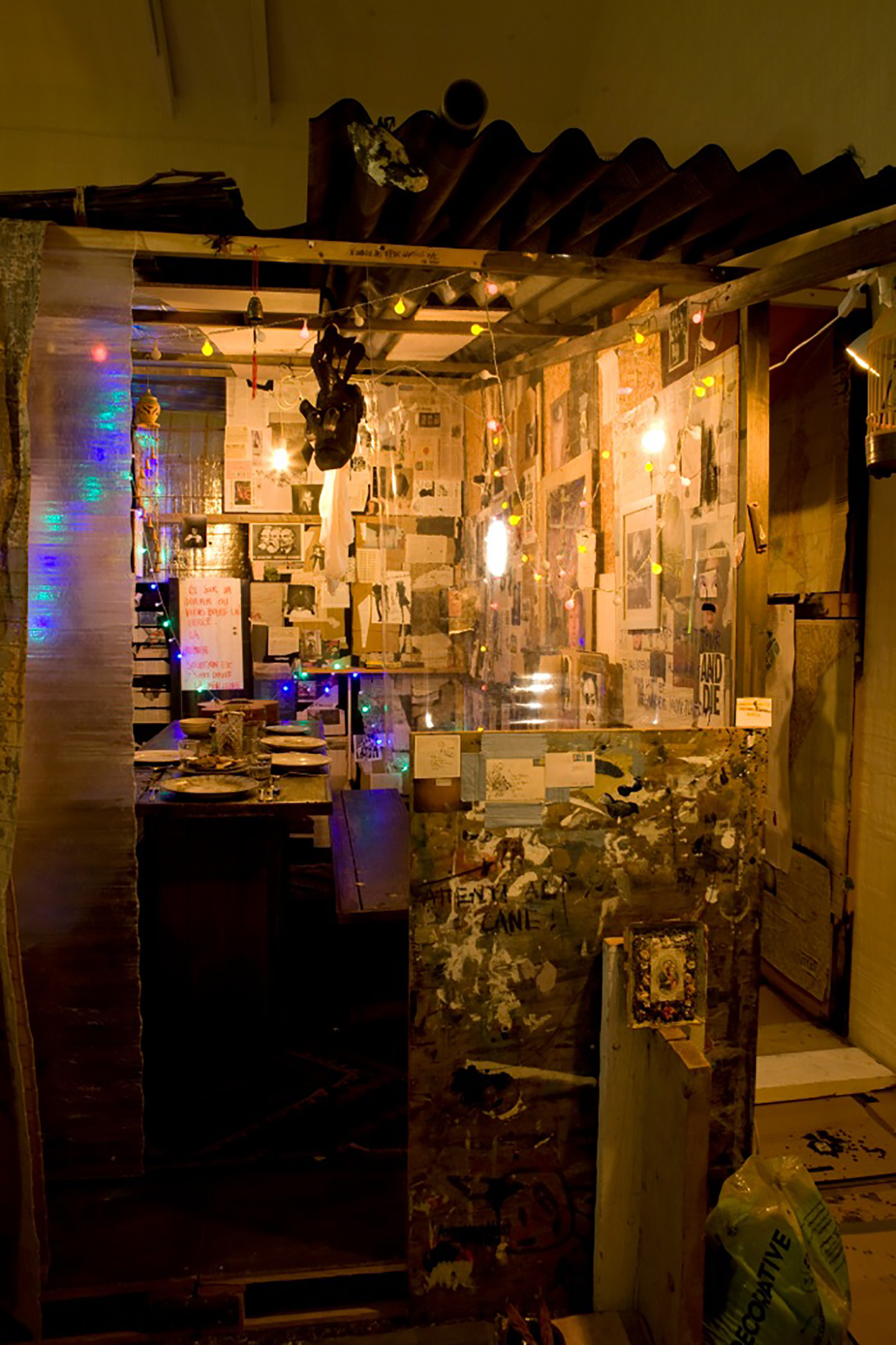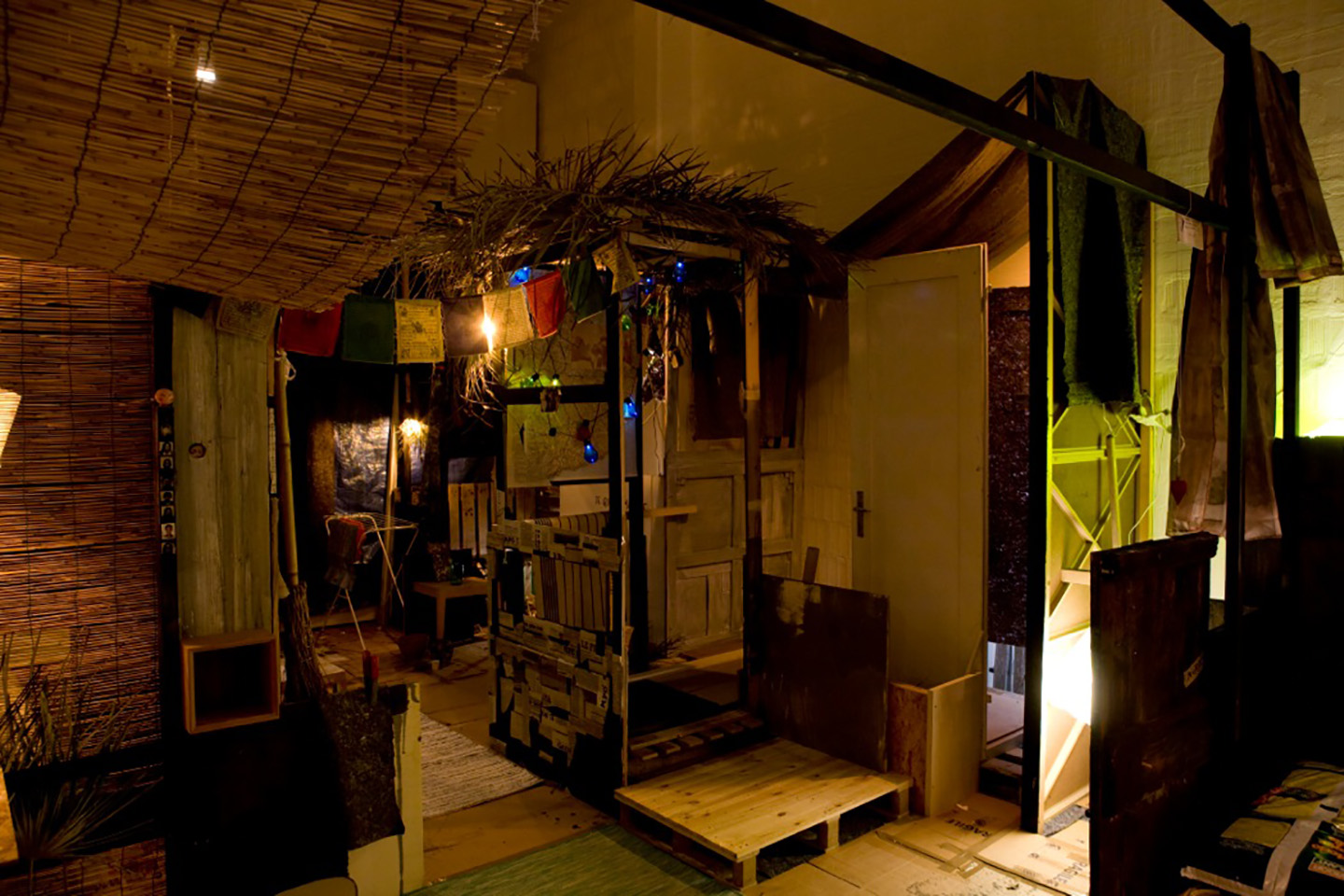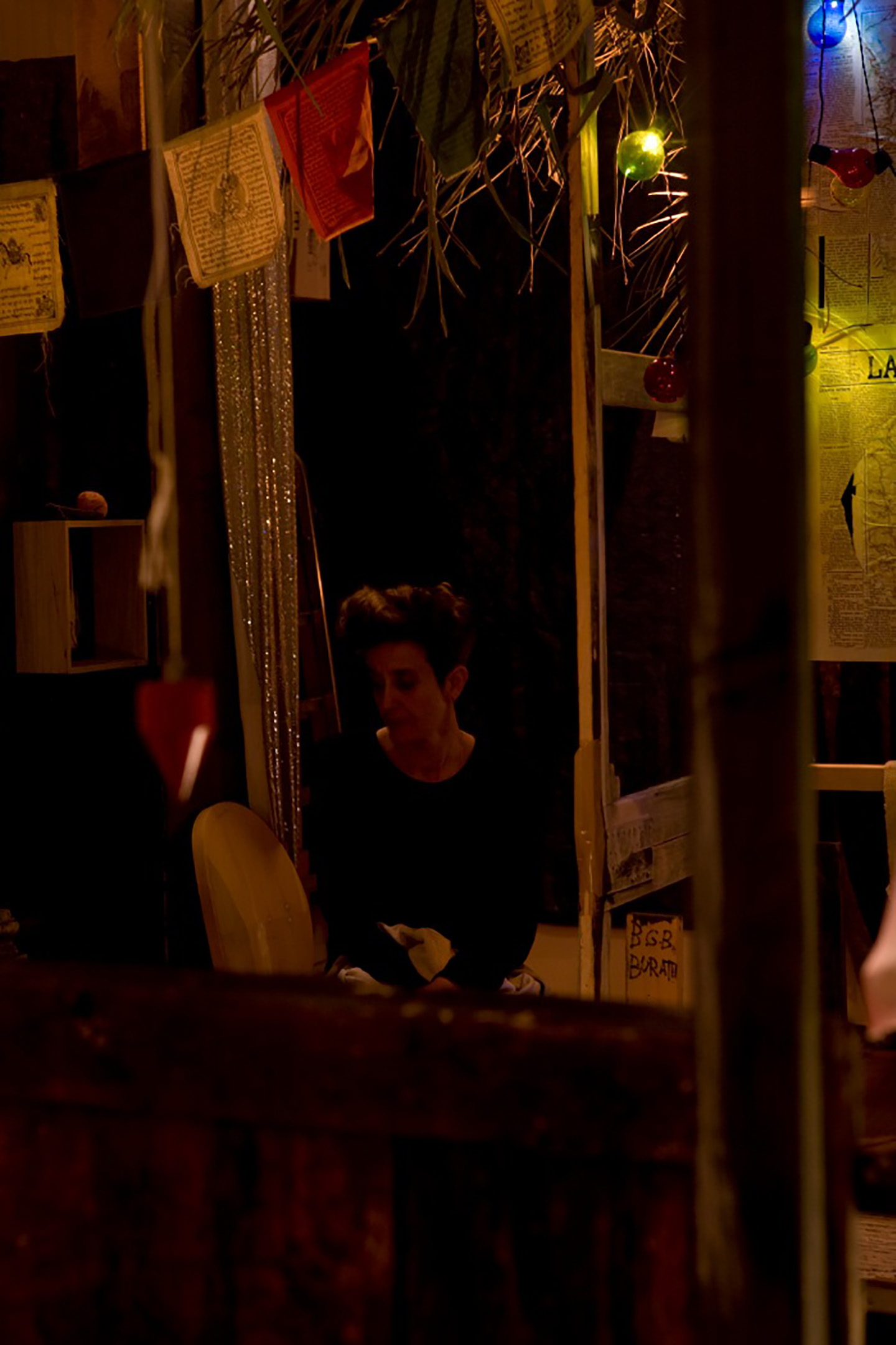 An environmental installation, a liveable space that invades a large part of the gallery, an architectural presence consisting of wood, furniture, objects, fabrics, plastics, earth, layers of leaves, collages, newspapers that completely cover the walls of the exhibition rooms: a personal archive of memories and of objects collected over time. This is the experience awaiting the visitors to MAS QUE NADA, the first solo show by Federica Perazzoli (Sorengo, Canton Ticino, 1966) at the Galleria Massimodeluca, curated by Giorgio Verzotti. The project, specifically created by Perazzoli for the gallery in Mestre on the occasion of the 16th Venice Biennale of Architecture, occupies both areas of the gallery in Via Torino, and consists of two linked yet distinct parts; the first is an open, vast space; the second is an interior and intimate place. The protagonists are the father figure and its consequent celebration and destruction, a process that gives rise to a deeply romantic and poetic work linked to architecture, a liveable space in which the observer is "obliged" to enter and interact with.
The curator, Giorgio Verzotti, has said, "This is not really a hospitable space, quite the contrary as it is filled with objects that limit movement: two benches and a large table laid with dirty dishes 'à la Spoerri', walls almost completely covered with photos and newspaper cuttings, phrases handwritten in French, a guitar, Christmas candles on the walls, a bath, many large, dried palm leaves. In other words, a kind of Merzbau consisting of wood, corrugated sheets, cardboard".
This house-within-a-house is called MAS QUE NADA, the title of a song as well as of the show, a song that the artist's father used to sing; he died when the artist was only five years old. "The house and the show derive from a childhood memory, or rather the attempt to construct that memory because, in a daughter's mind, the figure of a father is unfocussed, and the person is evoked rather than remembered. The accumulation of humble and recuperated materials is like a development of mourning, and for the reconstruction of the lost object she has had no hesitation in giving a value also to what does not seem to have any, but that remains linked to an idea of a liveable everyday life" Verzotti has said.

For this reason too the work is both inviting yet off-putting: it invites us to distinguish object from object, image from image, and to translate the phrases from French; but its internal chaos warns us to stay outside, as though we could intuit that this is the scenario of a personal, private, unsociable story. From this derives the need to associate it with an "external", open space in which there can be liberated the tension symbolised by the accumulation of material. The curator concludes, "This external space is shown with great rhetorical power, one that tends to excess, to enormous paintings, some arriving at 5 metres by 3, on unstretched canvas, or tiny ones. Here the first image we see is of a tall, leafless, and crooked tree that divides in two a huge, luminous pink sky, a field of acrylics or oils mixed together, at times applied and at others dripped, splashes of other colours from yellow to green. Here too there is a con-fusion of painterly materials that generate a dazzling, almost surreal vision that we also find in the small painting of a similar subject shown together with the gigantic one. At the foot of the large tree, seen from behind and crouching, is an anonymous female figure, romantically 'lost' in the grandeur of nature, and perhaps waiting for someone to call her in order to fill that emptiness".

at Galleria Massimodeluca, Mestre
until 15 September 2018