EXHIBITIONS
Alan Fertil & Damien Teixidor "Arcane Vanilla" at 40mcube, Rennes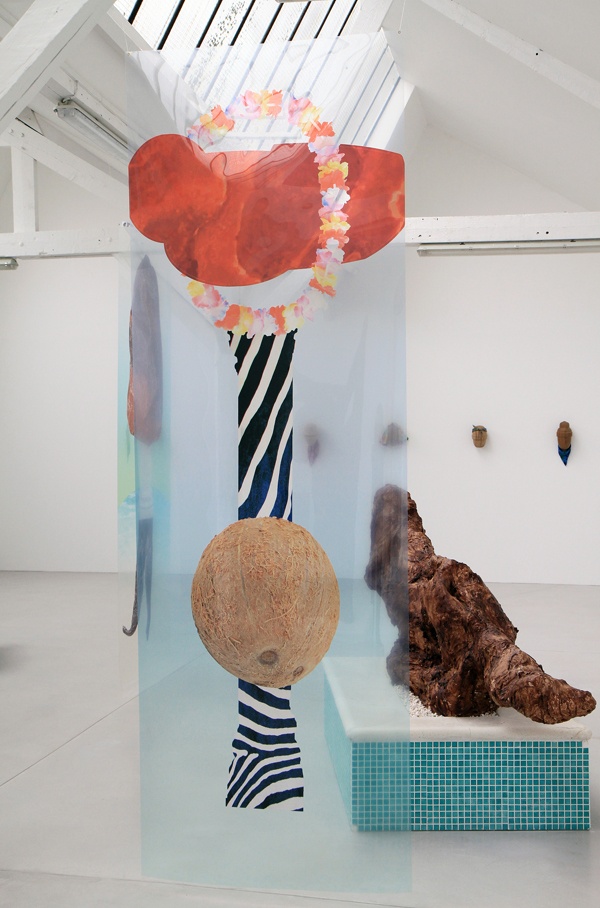 Fertil and Teixidor's exhibition at 40mcube is conceived as a hybrid space at the crossroads between common public zones and mythical places such as the «Pit» of Venice Beach, a concrete beach resort in California that became an emblematic skateboard spot in the 80s and now exists as a partly sunken vestige. Tiki Gardens, a floridian amusement park inspired by Polynesian culture, or Las Pozas, a surrealist concrete city built by Edward James in the Mexican jungle.
These sites, which are also contemporary ruins, show successive and different uses from which new exotic mythology and a kind of esotericism emerge.
Arcane Vanilla gathers works similar to street furniture, like fountains or flower display cases covered with mosaic, and sculpted wooden heads or printed fabric. The exhibition takes the appearance of a memorial dedicated to an imaginary place, with its relics, fossils and emblems.

It also shows the difficult but feasible conciliation between arcane secret and absolute banality, and the possibility for urbanity and exoticism to merge into one another.
.
until 12 July 2014
.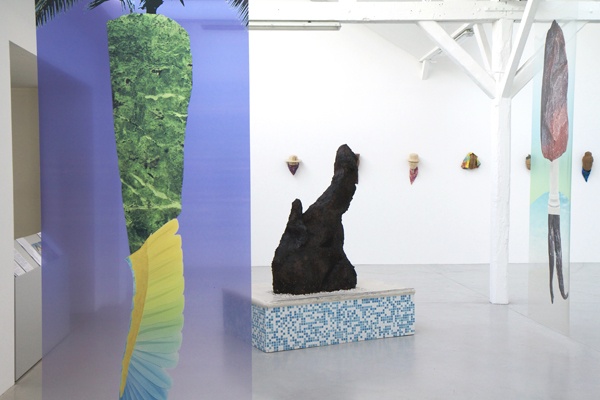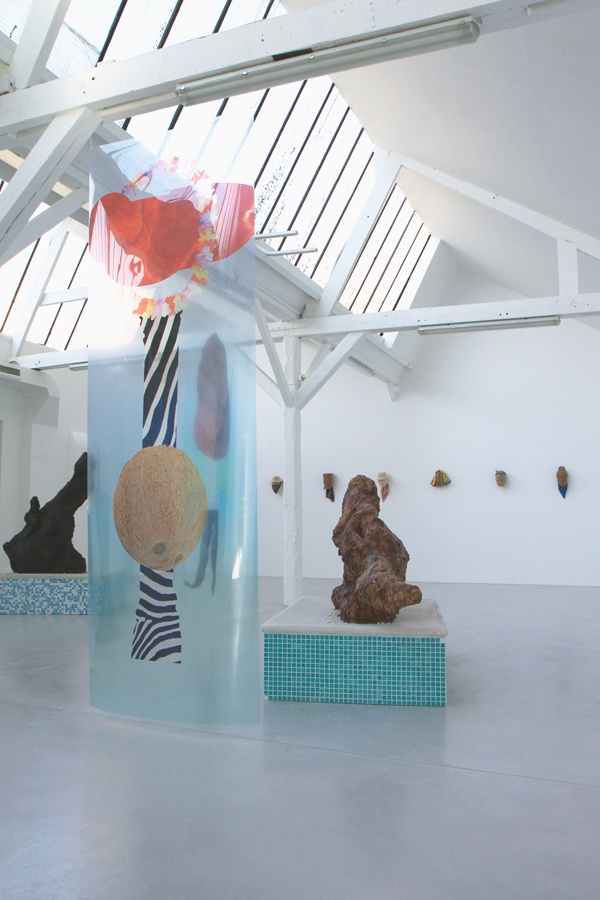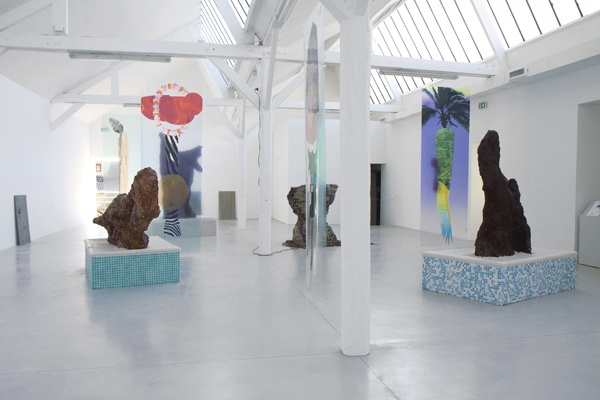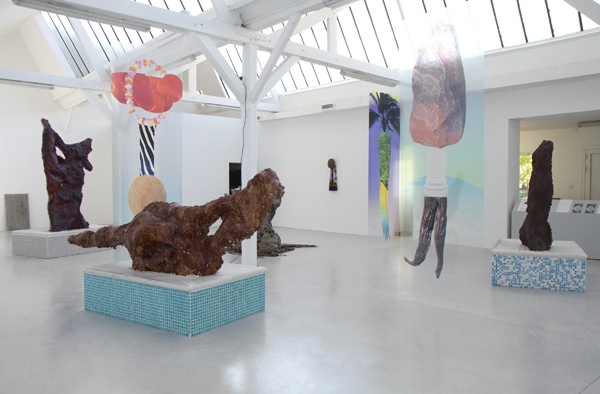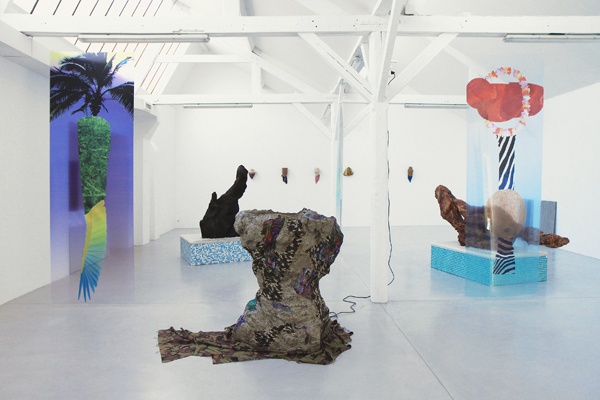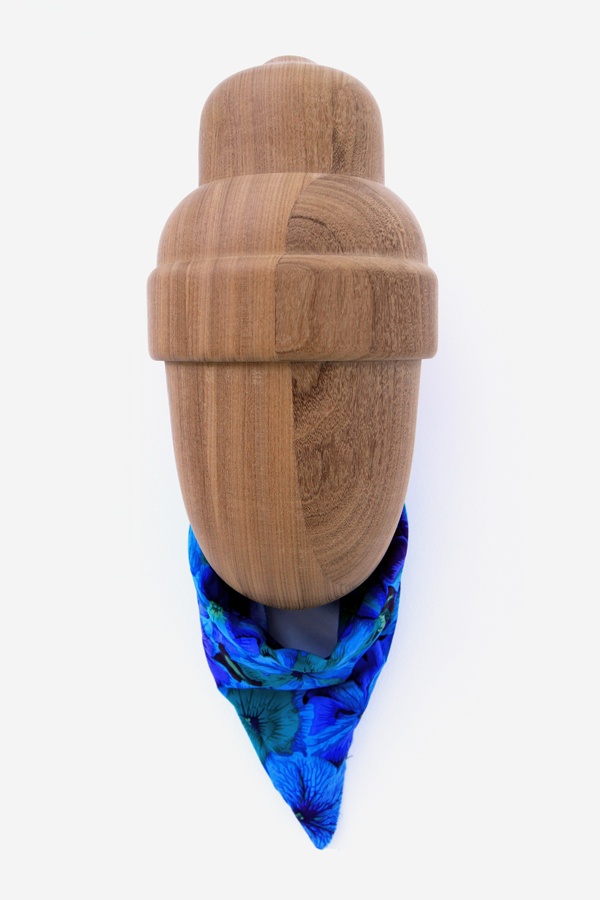 Homeboyz, 2014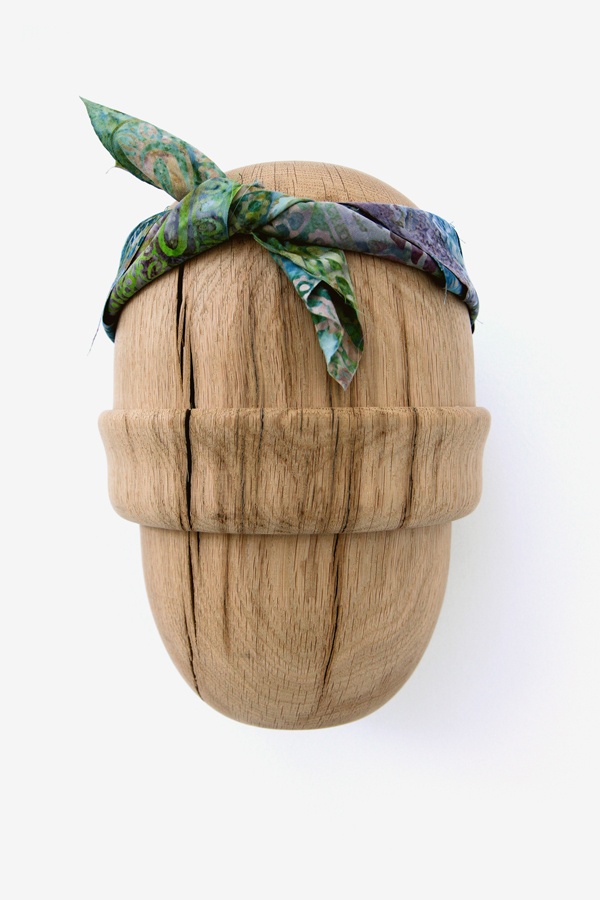 Homeboyz, 2014
Homeboyz, 2014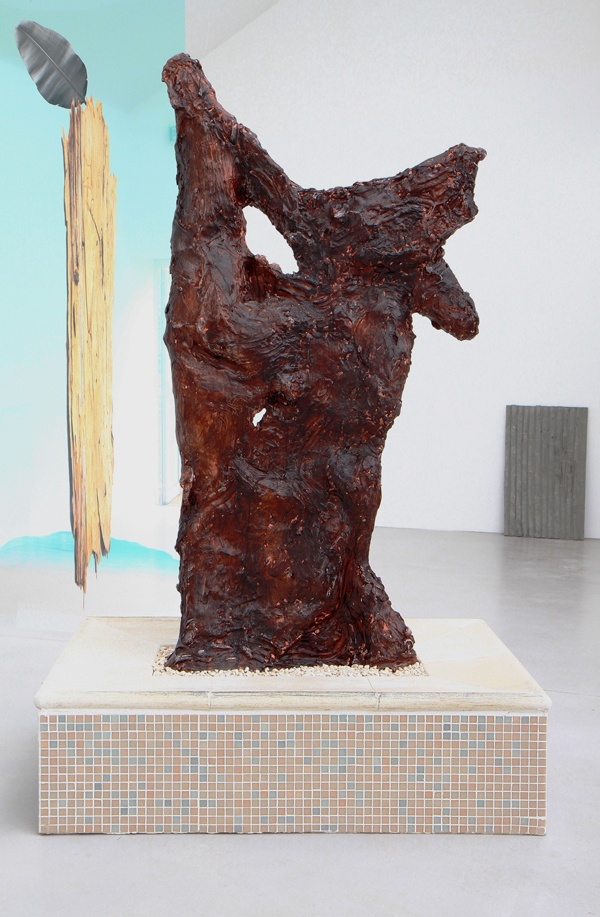 Arcane Vanilla, 2014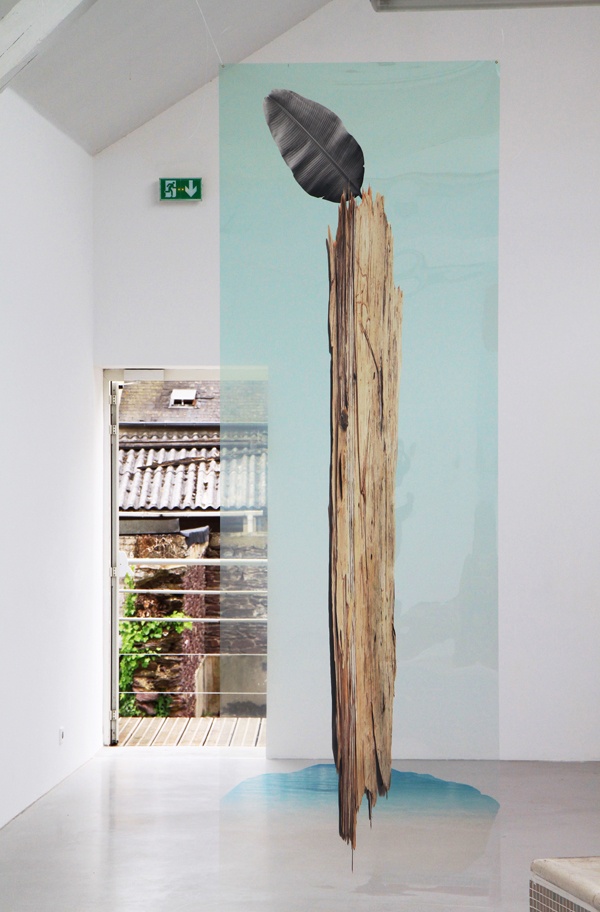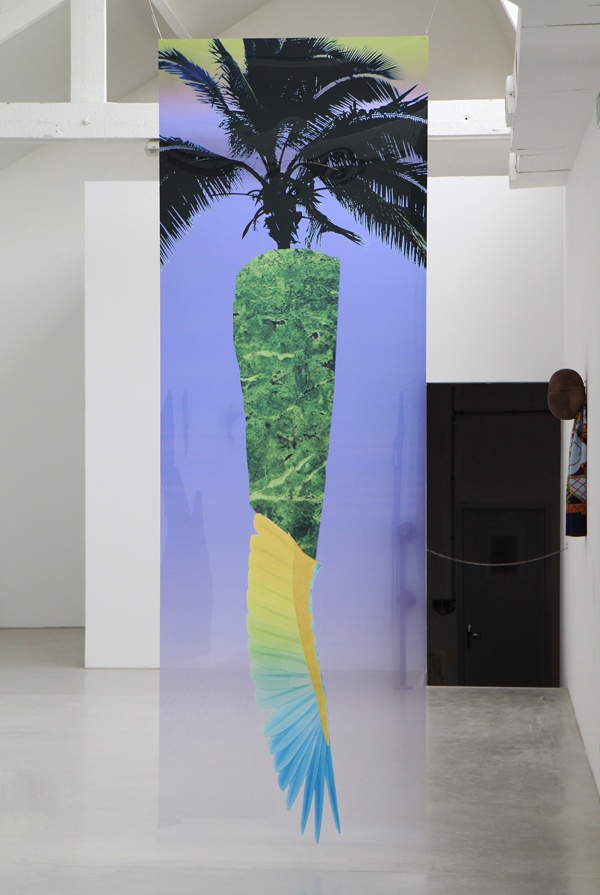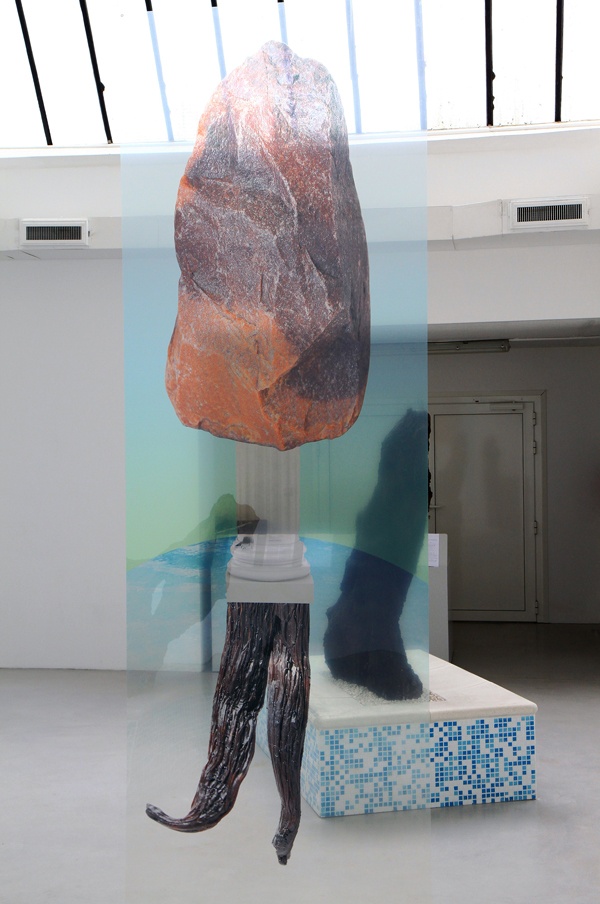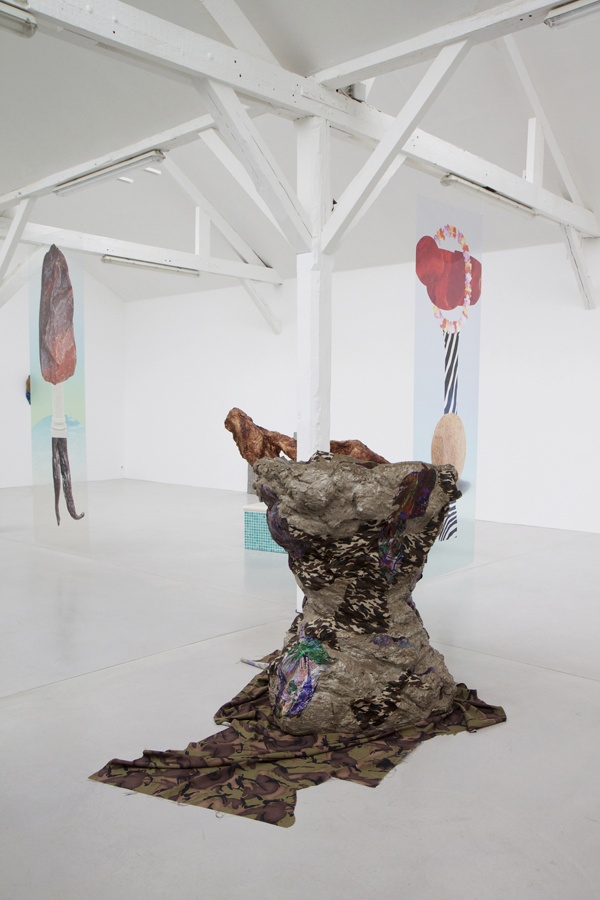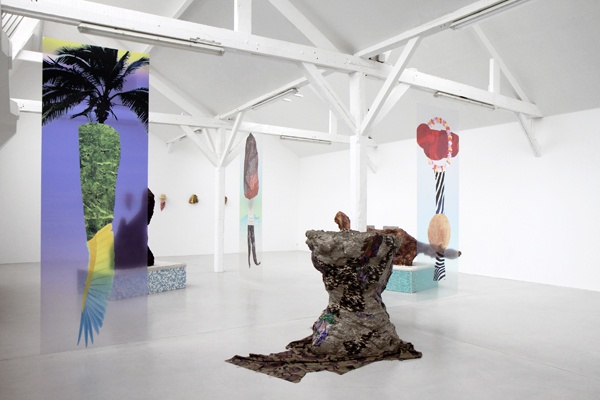 Alan Fertil & Damien Teixidor "Arcane Vanilla" installation views at 40 m cube, Rennes, 2014
.
Courtesy: 40mcube, Rennes.