EXHIBITIONS
Alan Fertil & Damien Teixidor "Get Familiar" at Le -1, Paris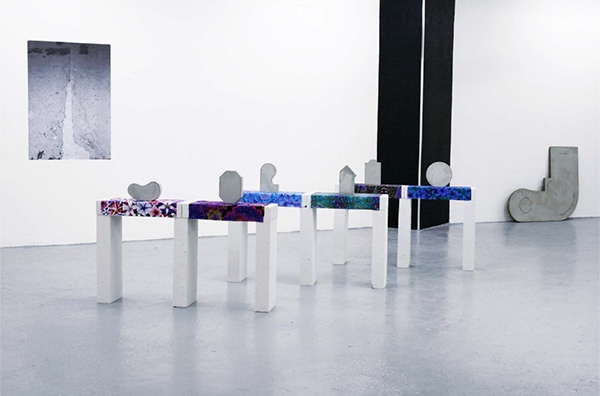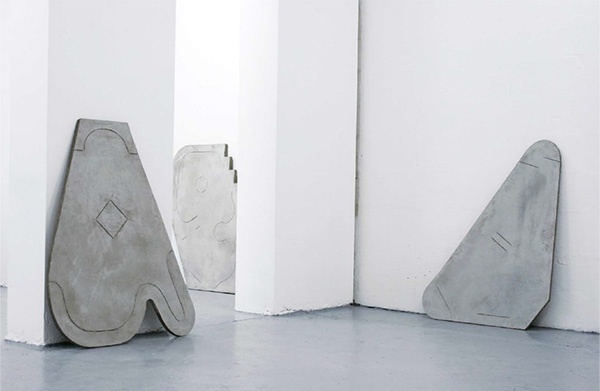 Alan Fertil & Damien Teixidor began their collaboration intuitively, through a common interest regarding certain objects and cultural phenomena. Their work can be described as a series of layered interpretations aiming to observe the consequences of objects and forms in their physicality and sheer presence. The works of Alan Fertil and Damien Teixidor analyse the states of opposition and superimposition of moving, practicable objects. Through manipulations by formal analogies leading underground and specific histories toward the common and familiar, the artists borrow and dilute objects, attitudes and approaches coming from DIY ethics, skateboarding, regulated zones of activity and furniture in a broad sense, confronting presence and specific function to the status of a work of art.
–
C : Could you describe in a few words the general idea of the 'Get familiar' project?
A : I think we have made a much more symbolist project than the previous ones, one which is strongly concerned with images. our works, in a broad sense, are born out of an initial displacement which consists in reading a specific skateboarding status in common objects. Here, we have exceeded this stage as the objects we produced become representations playing with forms and criteria stemming from art history.
C : Can you tell me about 'loose groove' ?
D : [laughs] they are paintings, we define them a bit like sculptural paintings ! This is a question for Alan.
A : Teixidor wants to be ironic and i have to reveal the secret, explain everything…
D : More seriously, they are blueprints, one of which is a scaled down replica of the exhibition space. We are showing 6 of them which we poured and cut ourselves. on these slabs, we reproduce the notches necessary for the foundations of a skatepark. they are 'attacks', DIY gestures which set up an architecture.
C : How do you make the link between this series of works and 'Martin' ?
A : With the pillar, i feel like we make a spot or a sculpture which, once more is the image of this object since it is impracticable. its reality is held within its relationship to the space. it is the direct suggestion of a practical intervention on the architecture.
D : We use the physical characteristics of a 'ledge' – a bench or block of material often bearing a metal edge – which we append to an architectural element of the exhibition space. We shift from horizontal to vertical, removing all functionality from the object and giving rise to a site-specific work.
C : The posters displayed in the space stem from your work 'Street Hassle'? What type of document do they reflect?
D : They are image documents of an action : we have filled a certain number of 'cracks' – an area of broken ground – around the gallery and we took pictures of it. it is a recurring gesture which facilitates the practice of skateboarding thanks to the homogeneous surface gained in result.
C : You mentioned earlier in the conversation the idea of a shift or displacement both literally and figuratively. for me, the pieces which most embody these comments in 'Get familiar' are 'Santa monica airlines', because they perform a 'to and fro' movement between notions which are almost opposite: seduction and escape on the one hand, and rigorous formalism on the other…
D : Yes, these volumes borrow the pattern of swimming pools for sale, which are exhibited vertically. it is a reference to the pool as a historical element of skateboarding : the displacement from the beach to the city in search of curves.
A : The pool is an iconic figure of skateboarding. Surfers initially looked for a space which provided them with the same sensations as riding a wave. they occupied the empty pools of residential neighborhoods. Skateboarding is born out of this necessity and in a way this is something we want to pay tribute to.
(Alan Fertil & Damien Teixidor in conversation with Constance Barrère Dangleterre)
.
at Le -1, Paris
.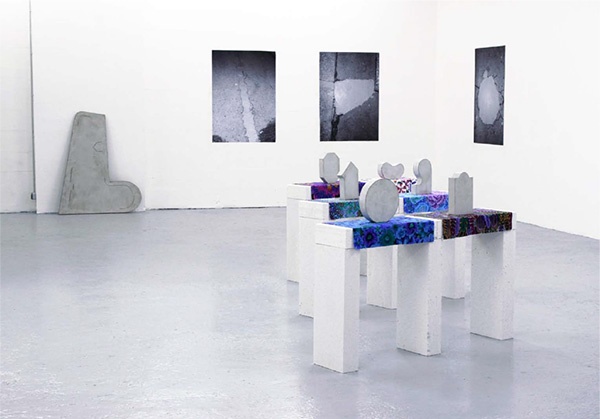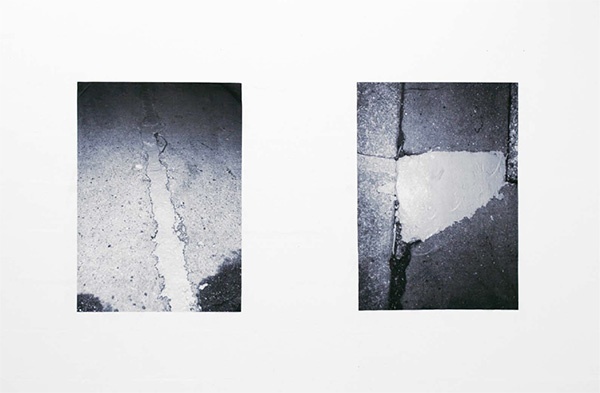 Street Hassle: Paris, 27/11/2012, 23h38; 00h12, 2012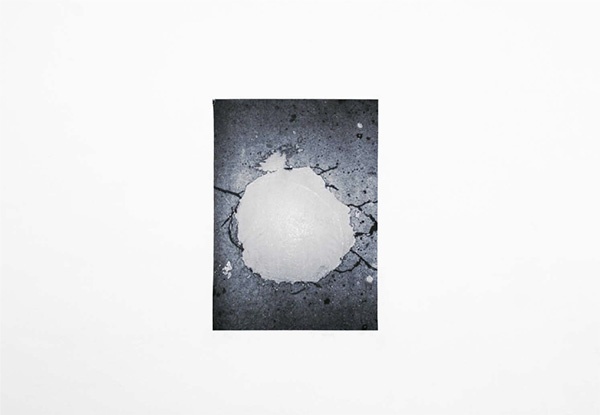 Street Hassle: Paris, 27/11/2012, 23h42, 2012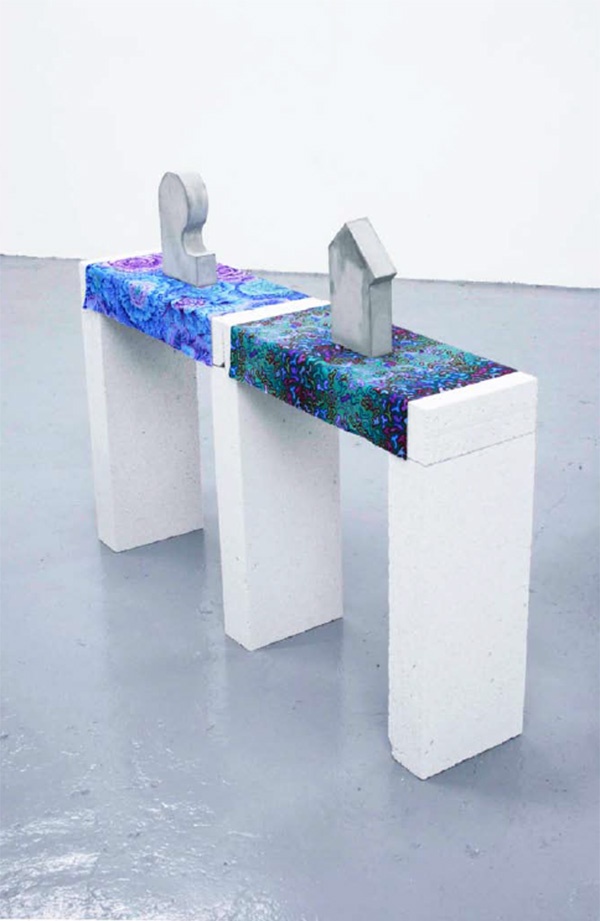 Santa Monica Airlines, 2012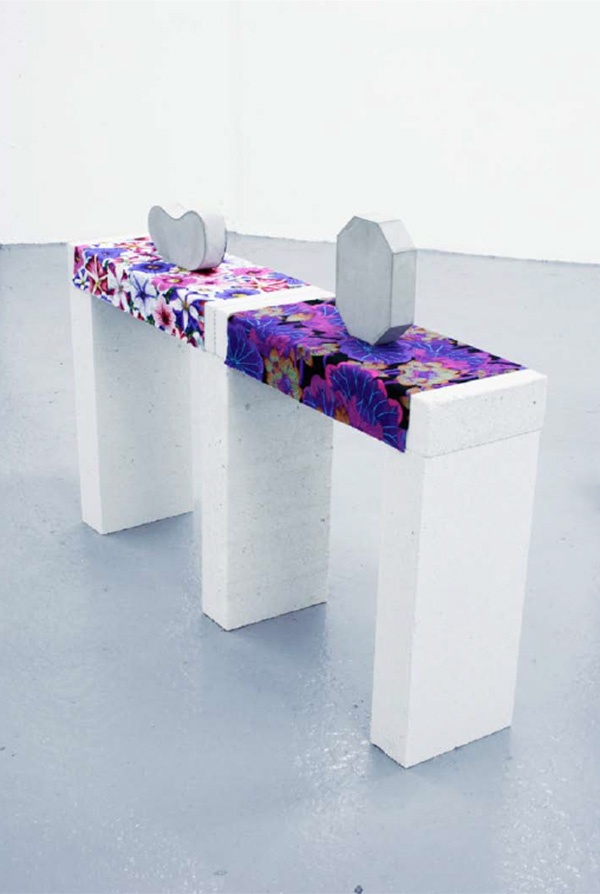 Santa Monica Airlines, 2012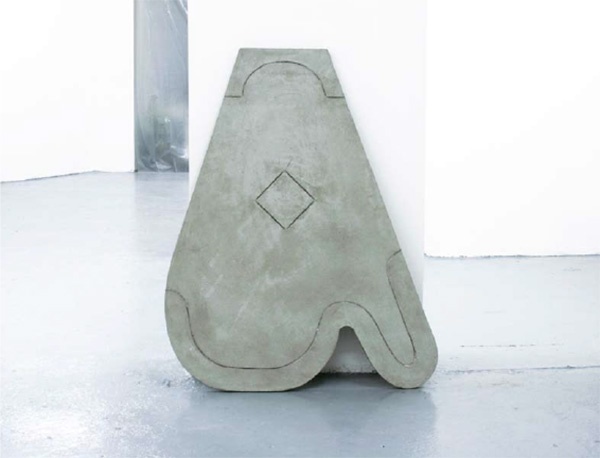 Loose Groove, 2012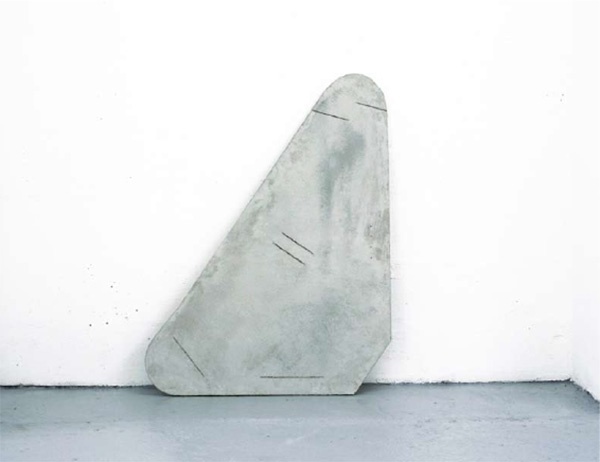 Loose Groove, 2012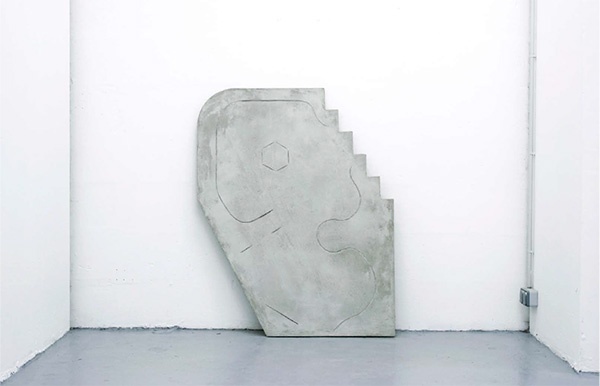 Loose Groove, 2012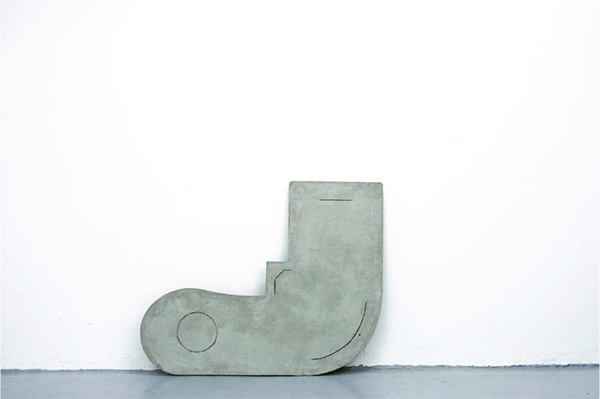 Loose Groove, 2012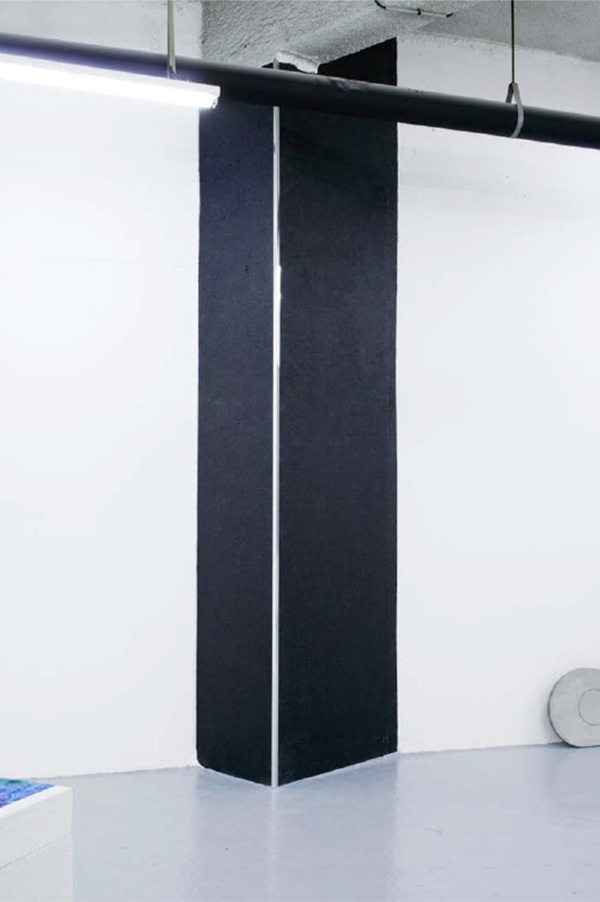 Martin, 2012
Courtesy of Le – 1, Paris