EXHIBITIONS
"Festivela" at Gallery Vela, London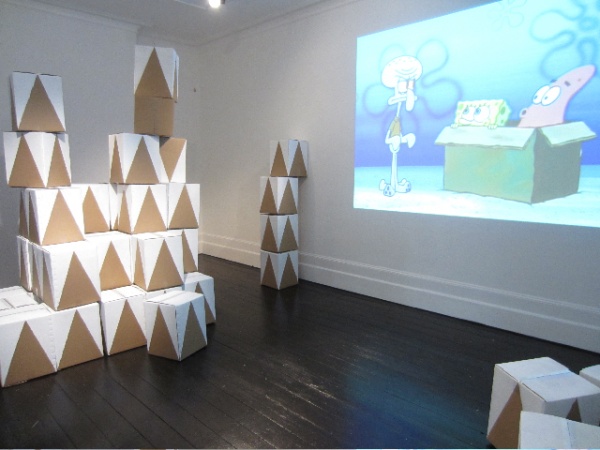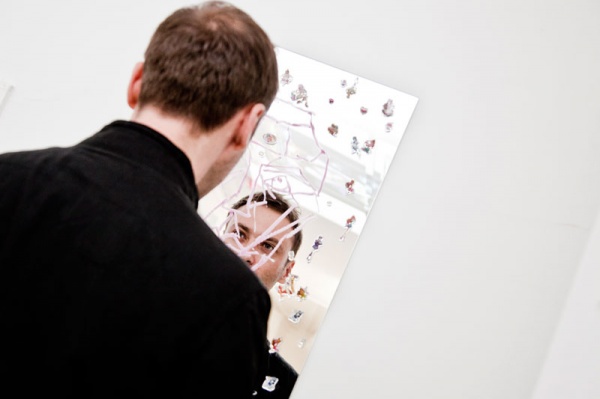 FESTIVELA. Ten days of installations and performances
17 – 28 July 2012 / Sat, 28 July – The Hut Project, (12 – 7pm)

–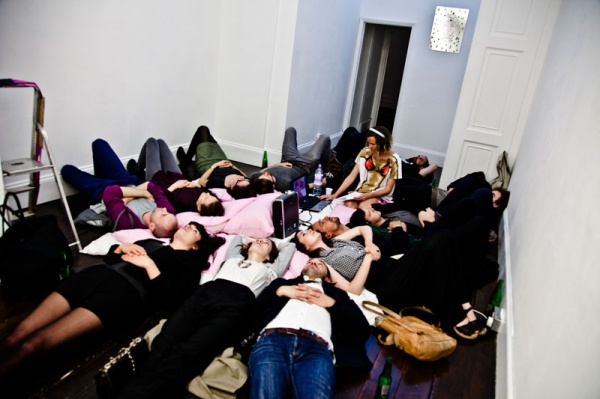 Leslie Kulesh. As Long As You Love Me: A love letter from Dakota to Donna
Friday, 20 July 2012
Could the popularity of female face morphing and body augmentation online point to a near future where the digital image of beauty is all that's necessary for satisfaction? Could an online aesthetic revolution short circuit the women's beauty industry the same way bloggers circumvented print fashion magazines? In A Cyborg Manifesto: Science, Technology, and Socialist-Feminism in the Late Twentieth Century, Donna Haraway looks toward a world in which we have all become cyborgs to one degree or another and makes an argument "for pleasure in the confusion of boundaries and for responsibility in their construction." Using technology's advances to blur the lines between reality and fiction, young girls have begun altering their online personas to create second identities.
For Festivela, on the evening of Friday, July 20th, the partecipants looked at the unofficial ethics of multiple online identities, documentation weighing in over actual events, and the origin of 'cute,' all from the comfortable physicality of our corporal bodies.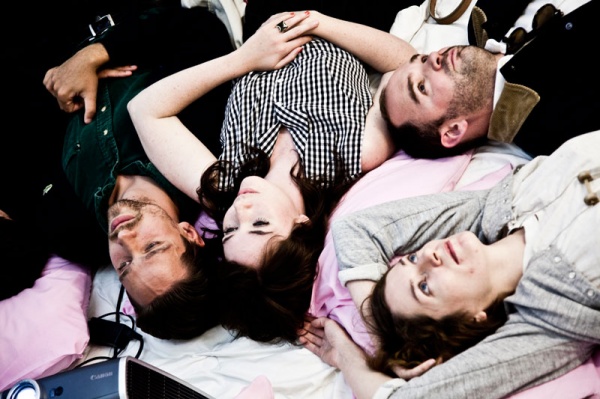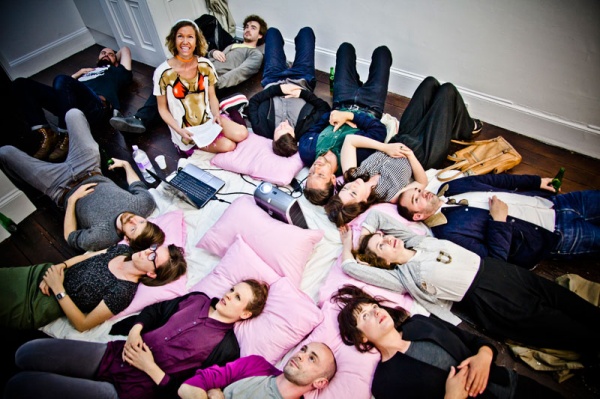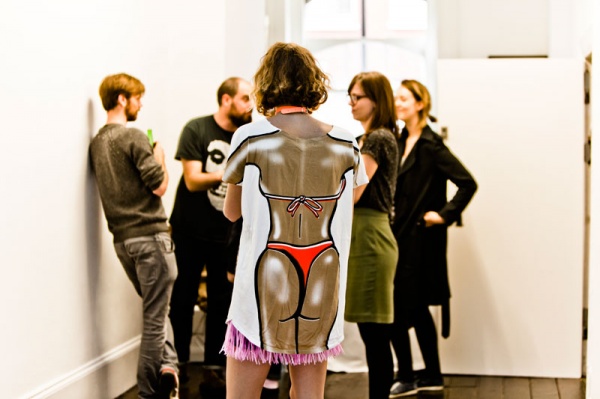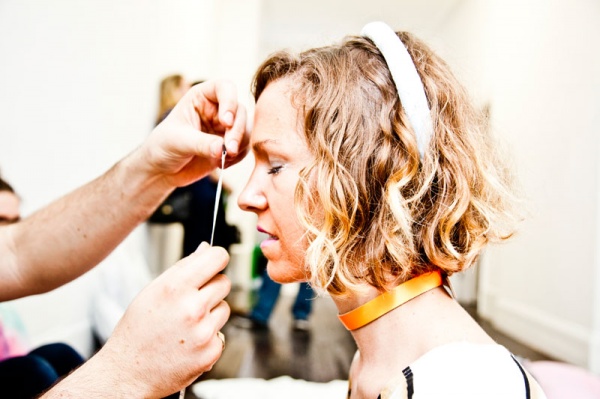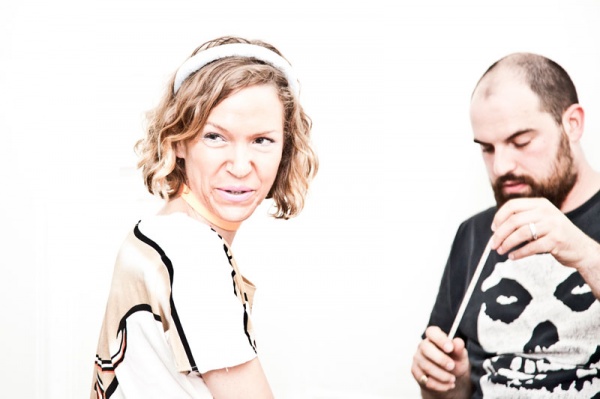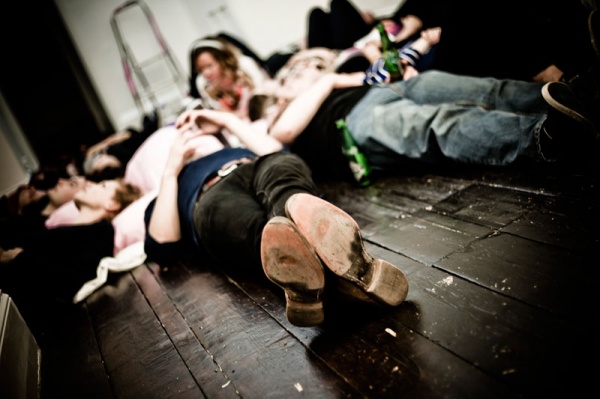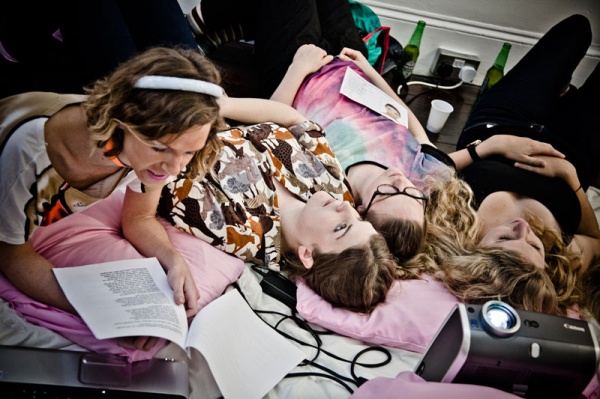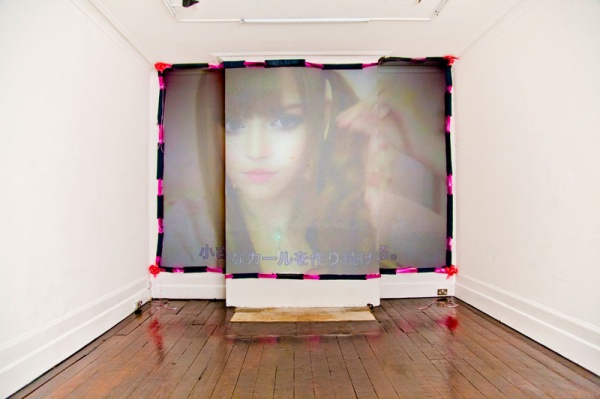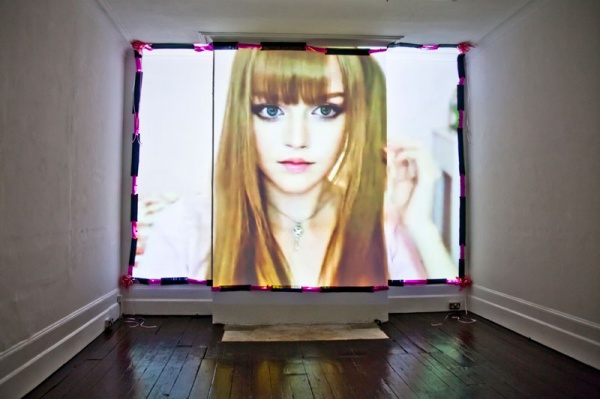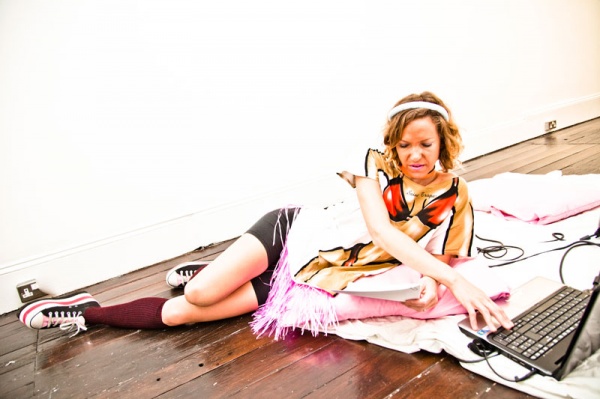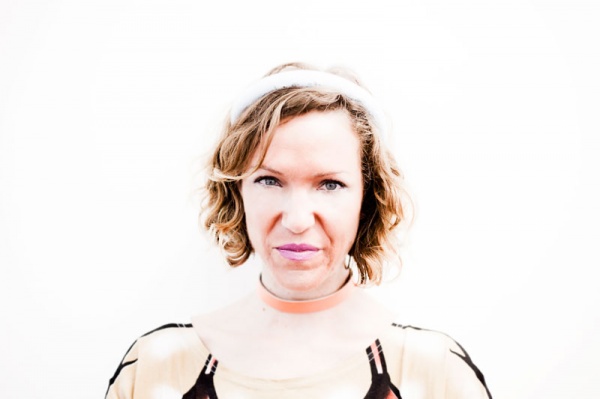 –
Simon and Tom Bloor
Saturday, 21 July 2012
Simon & Tom Bloor's recent works focus on an ambivalent relationship with the post-war urban landscape, distilling and adjusting a familiar modernist aesthetic to navigate a territory where nostalgia acts as a sort of utopia in reverse. For Festivela they presented works that celebrate a well worn cliché about children and cardboard boxes—a one day exhibition that invites visitors to rearrange, stack, knock down, sit on, stand on and otherwise disrupt the exhibition. Taking inspiration from as diverse sources as Anarchist and social historian Colin Ward, designer Victor Papanek, architect and artist Vlastislav Hofman and SpongeBob Squarepants.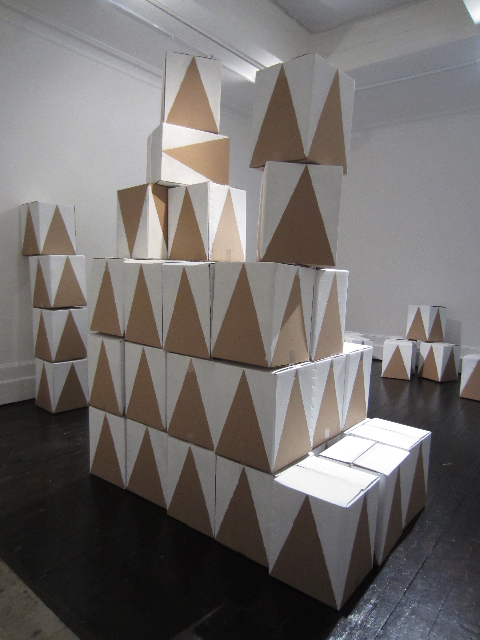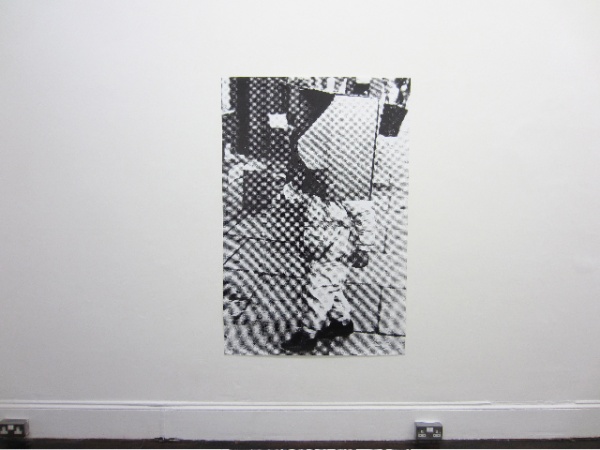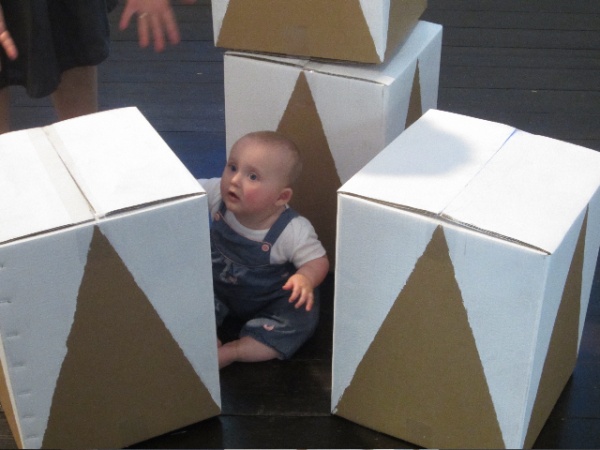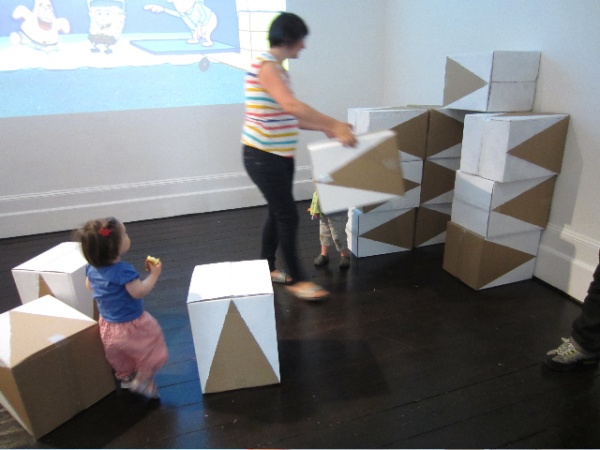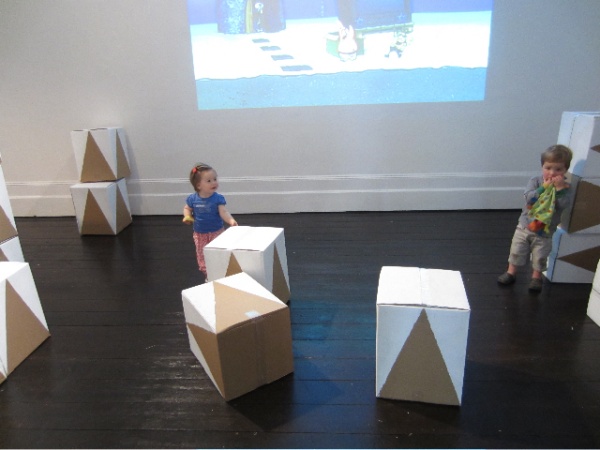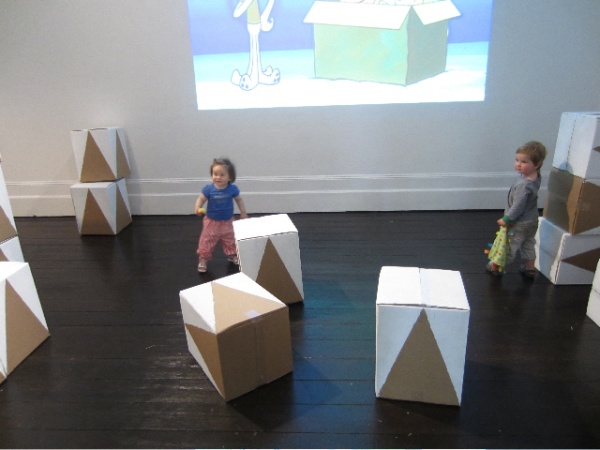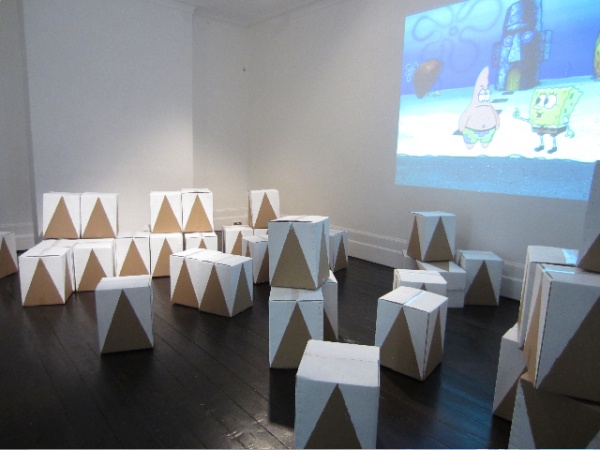 –
Olivia Flecha & Bea Turner
Wednesday, 18 July 2012
Artists Olivia Flecha and Bea Turner have been sharing documentation and video sketches for a number of months. For Festivela, they combined elements of the original exchange with footage of a performance that these conversations inspired. Images taken with a matchbox camera and videos deal with residue, urban extrusions, geological phenomena and the transformation of the familiar.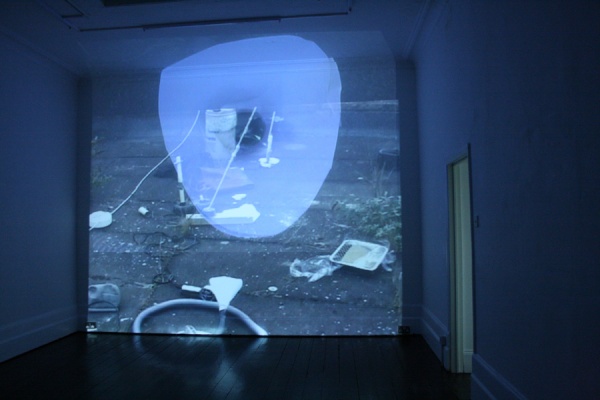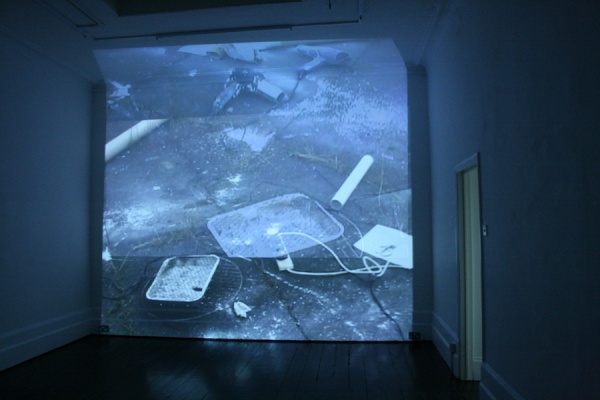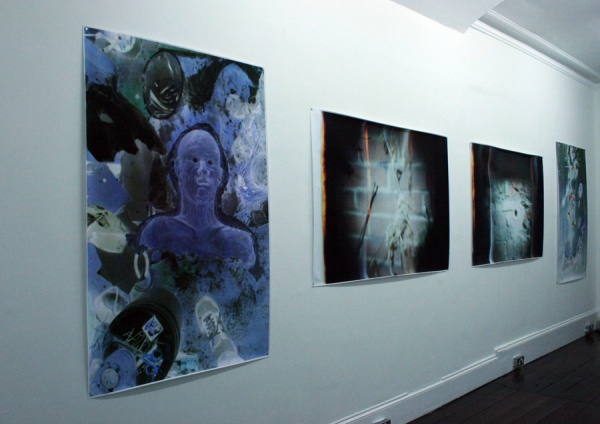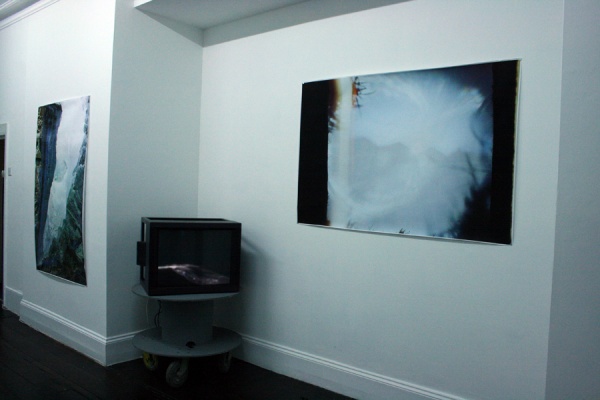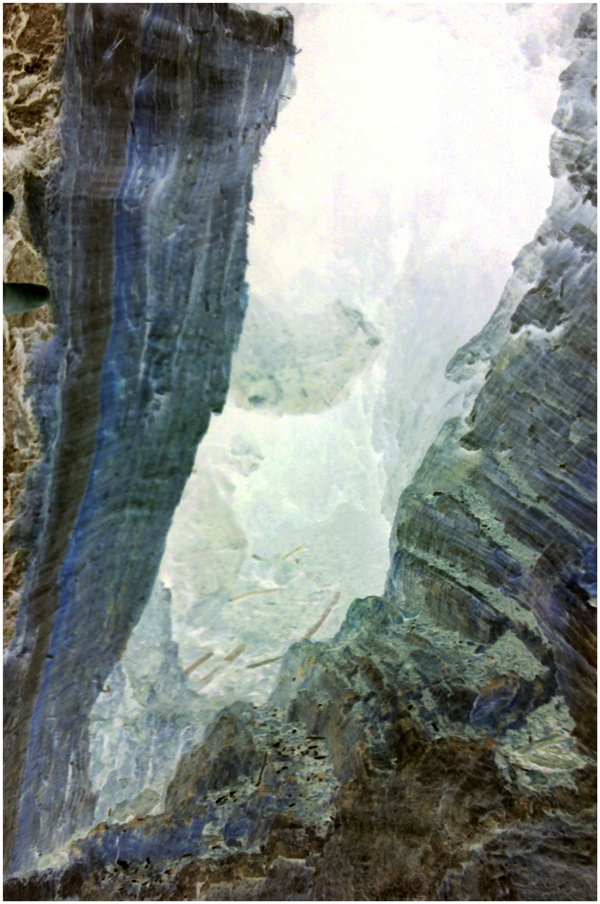 Photos: Ryan Mcnamara