Mousse 74 TIDBITS
Hijacking Audiences: Florence Jung
Close
1
2
3
4
5
6
7
8
9
10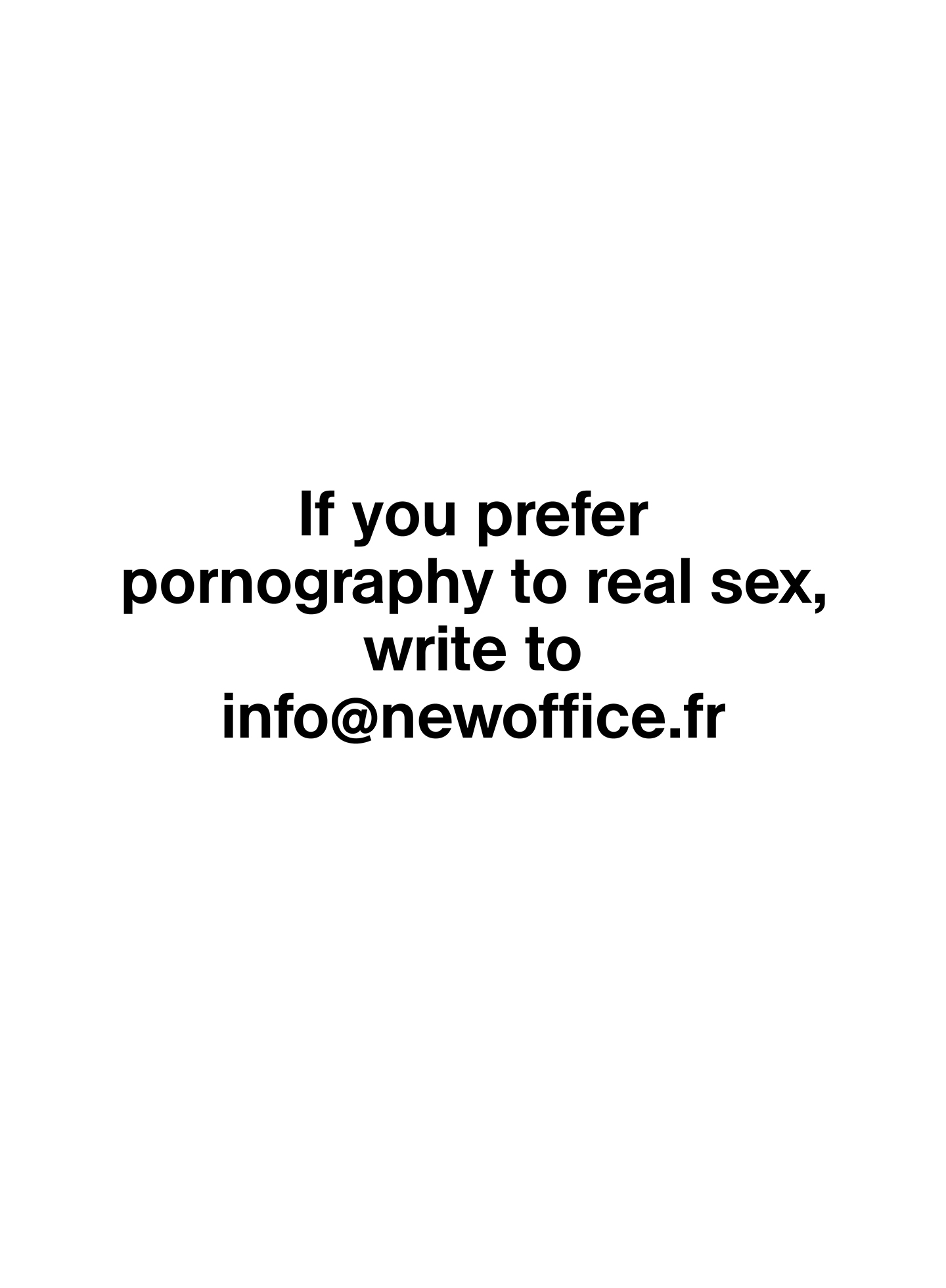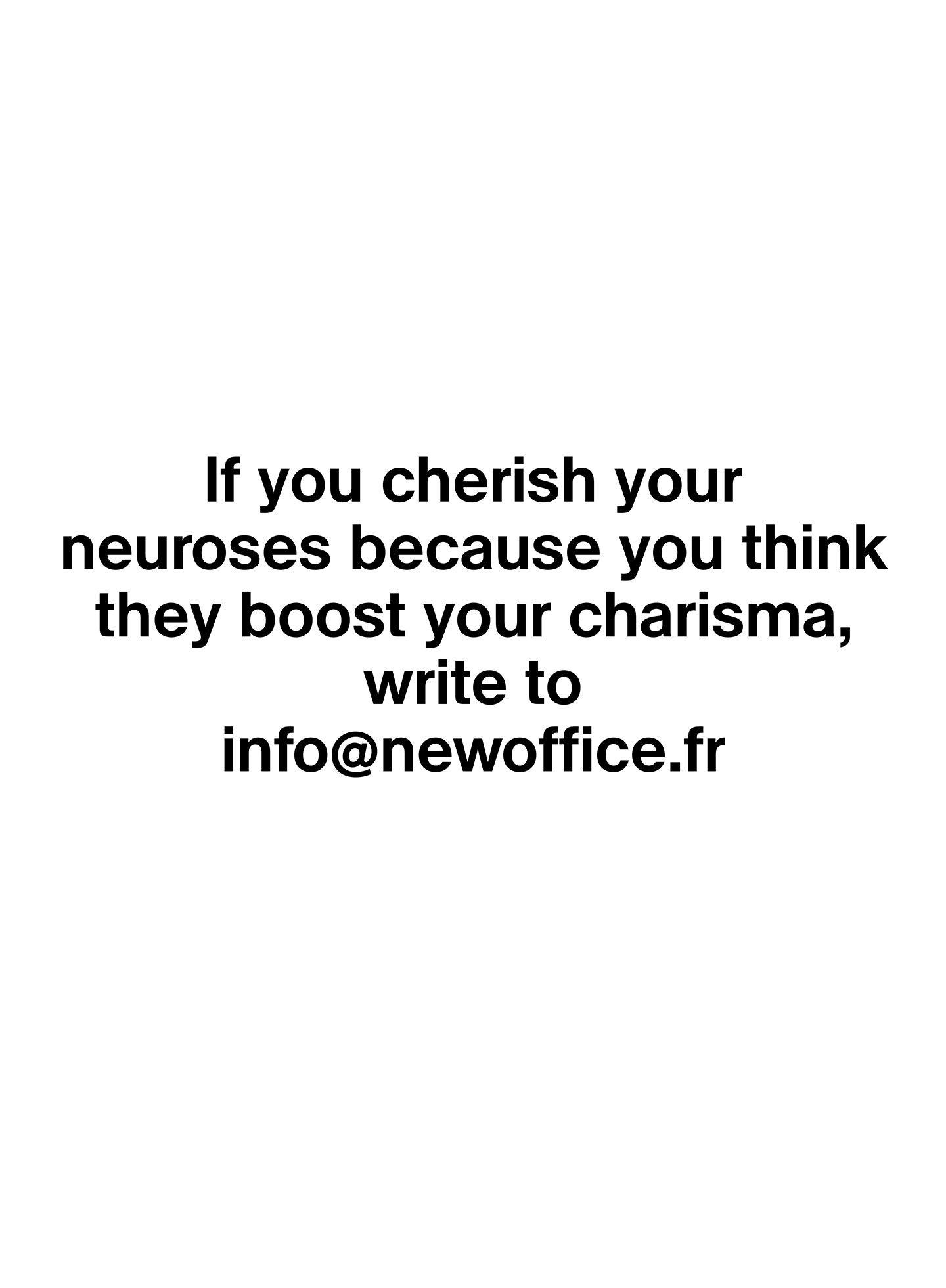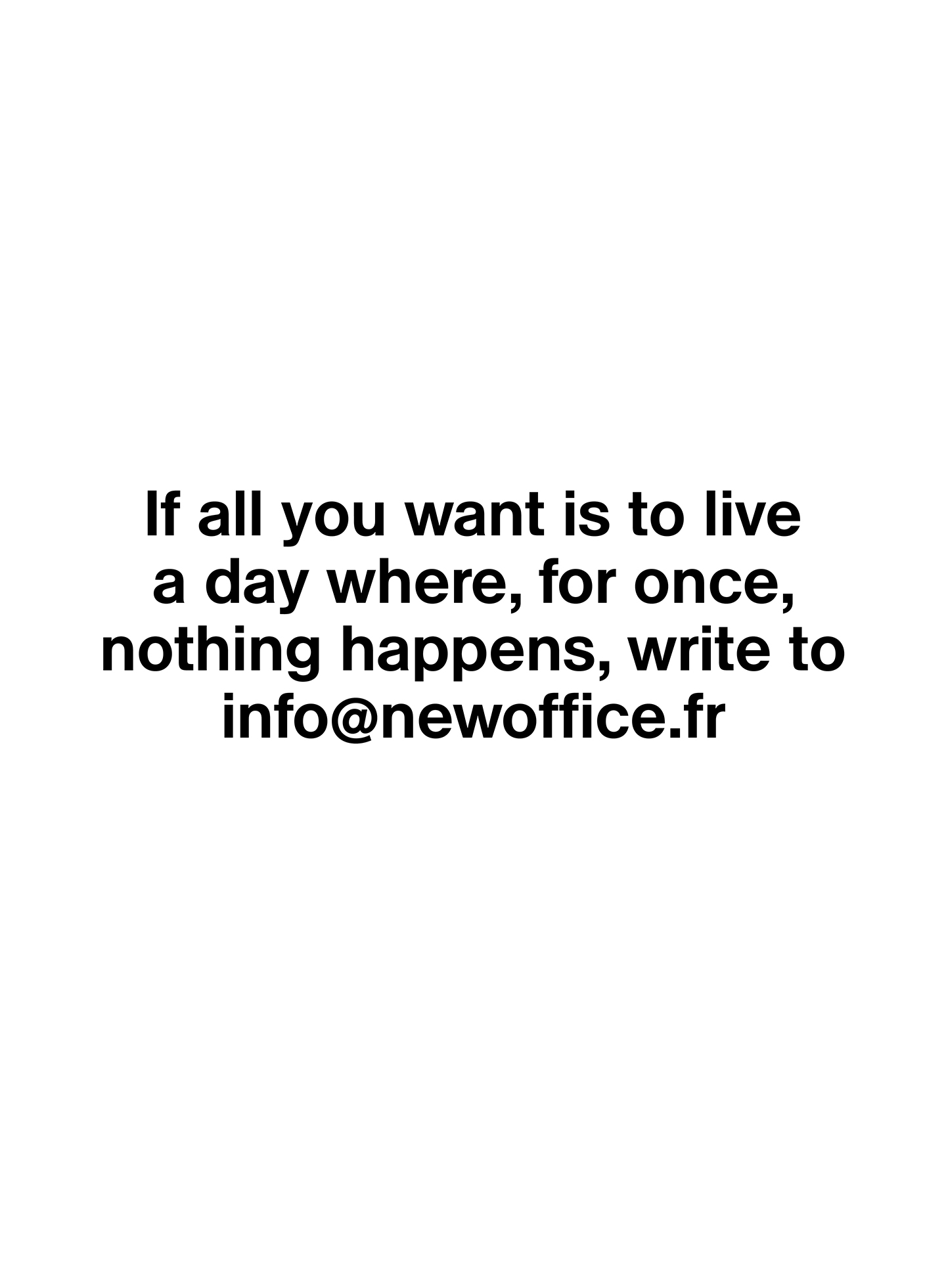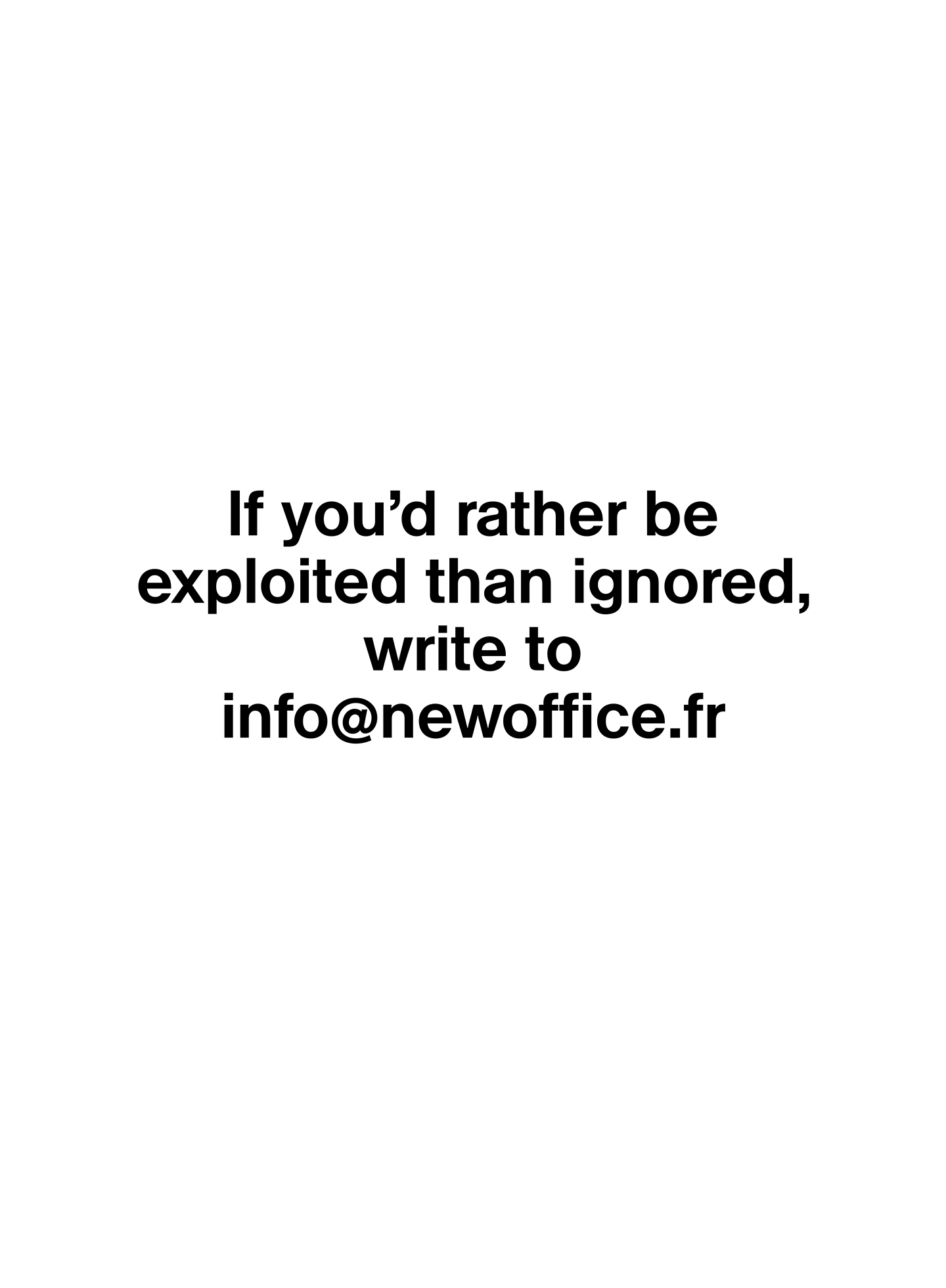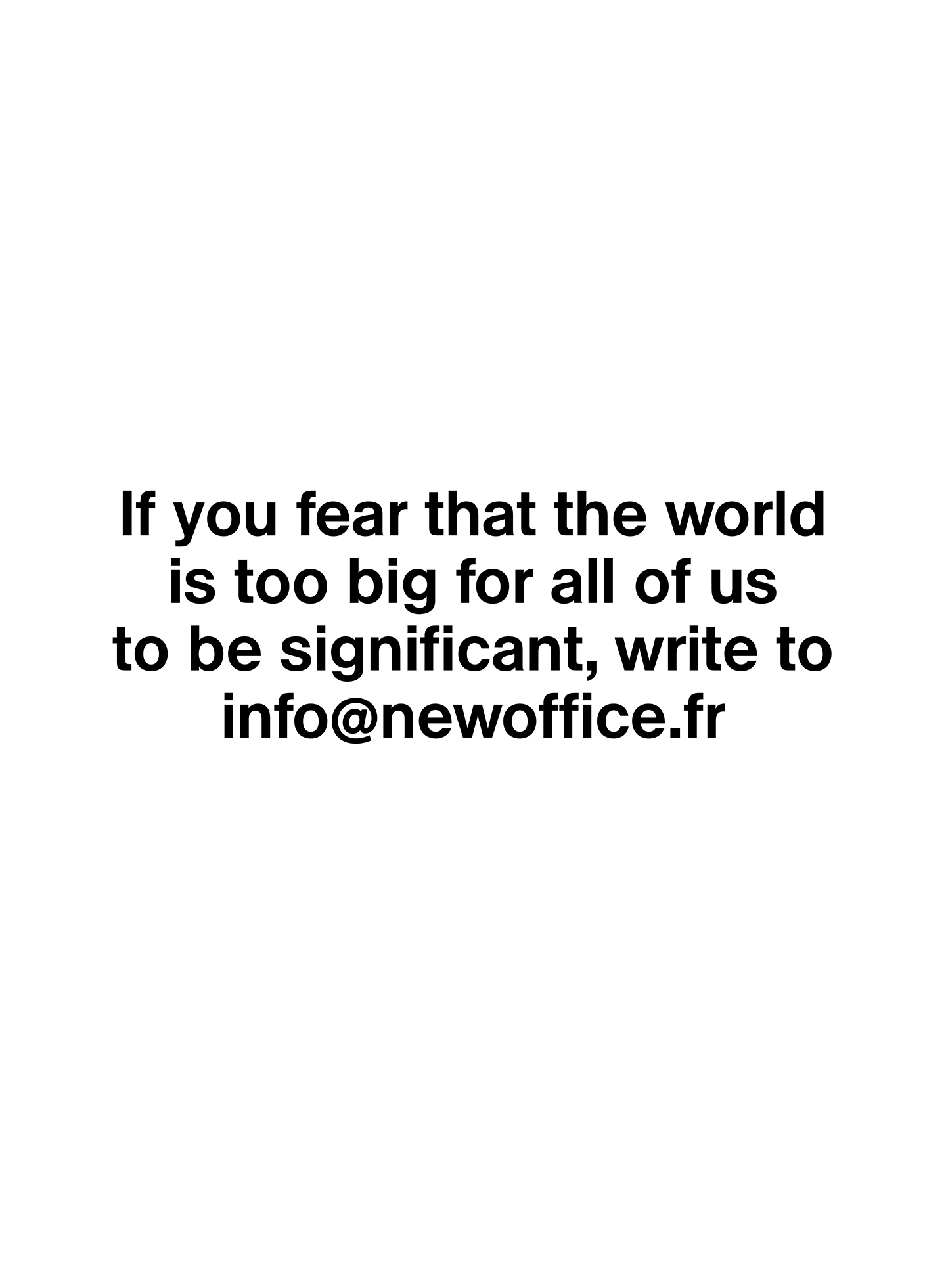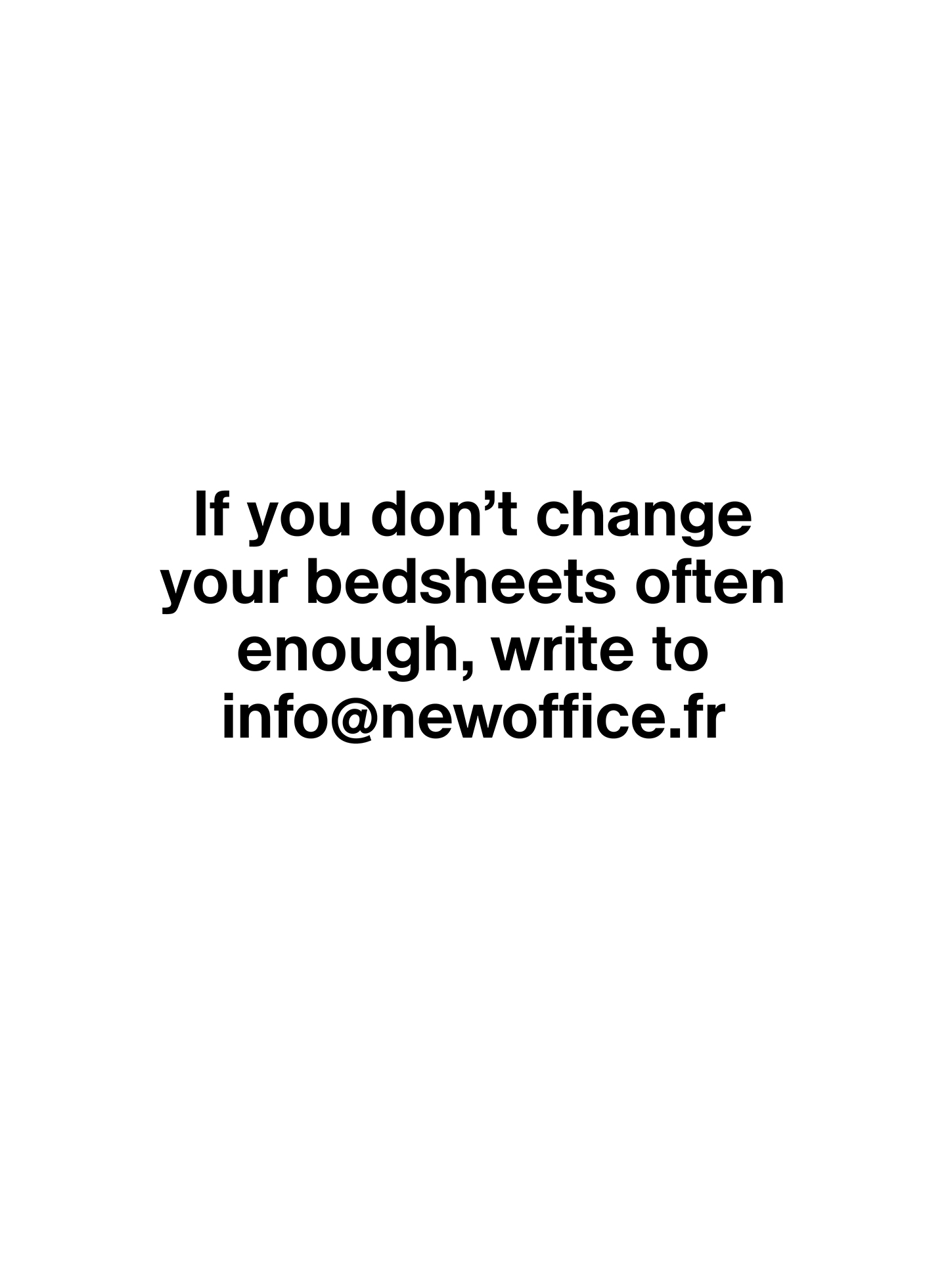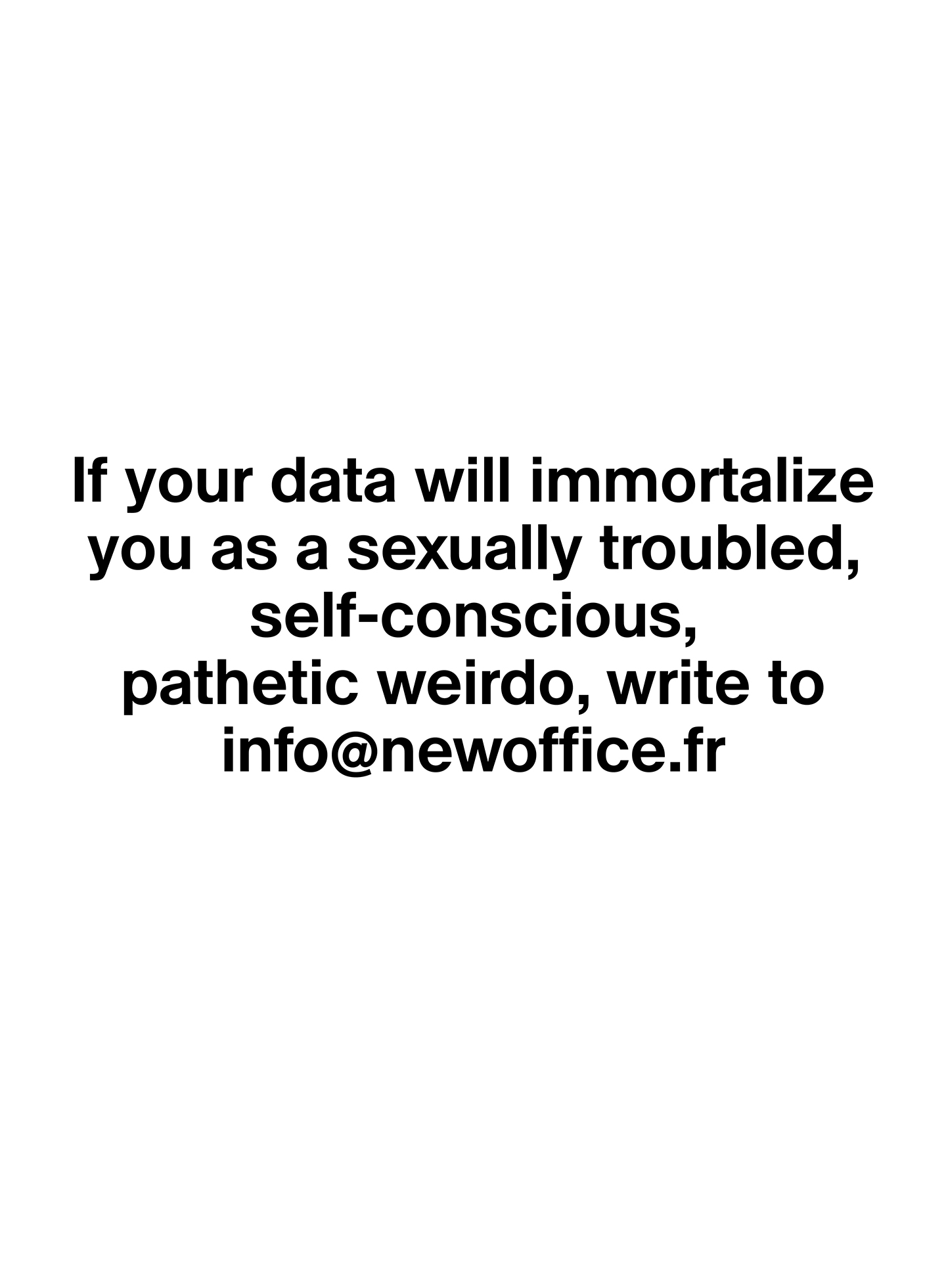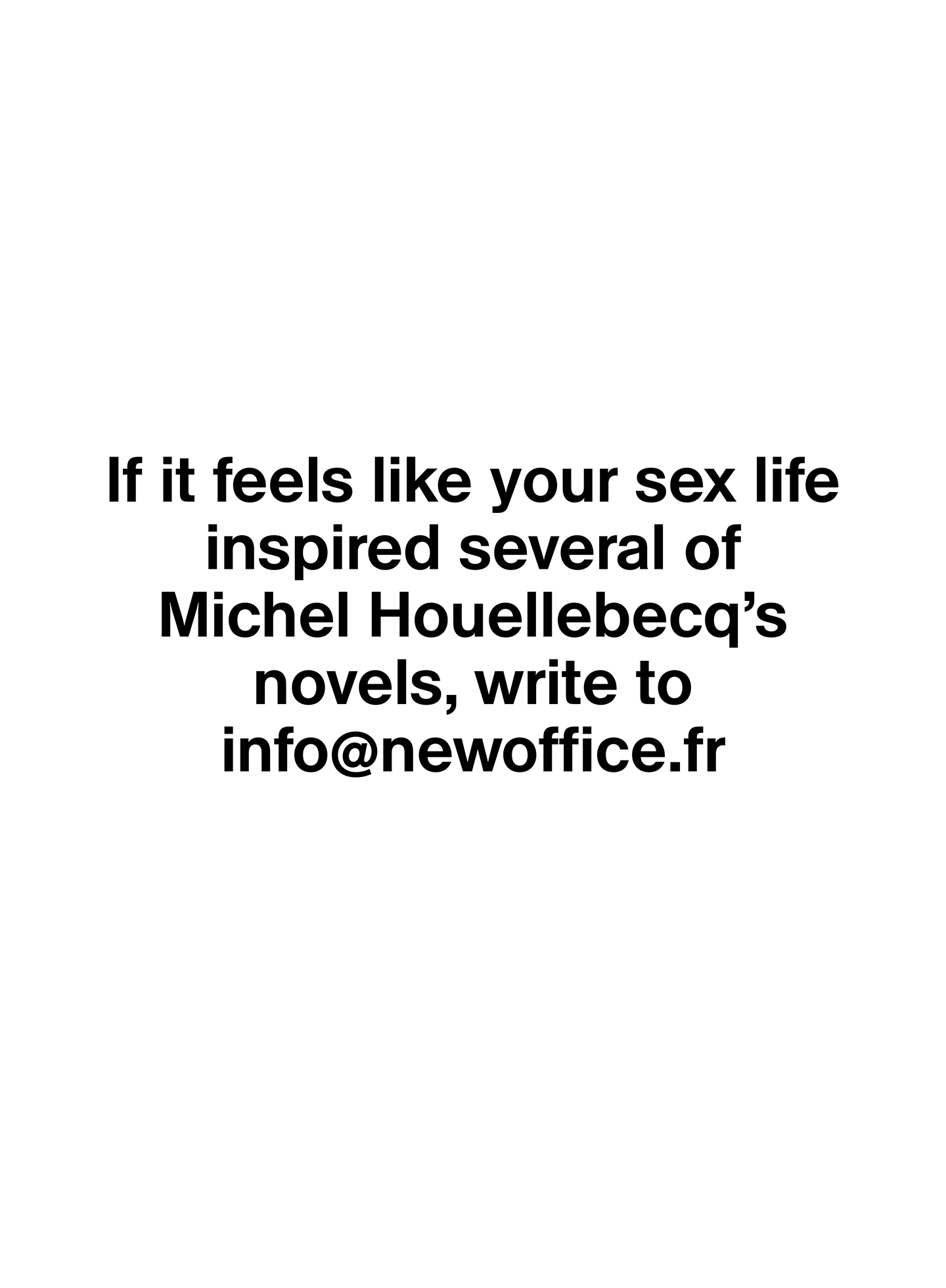 by Fabian Schöneich
In April 1958, the Parisian gallery Iris Clert presented the performance Le Vide by Yves Klein. On the opening night, three thousand people queued outside the gallery's entrance, shielded with a blue curtain, to get into the spaces. What they found: nothing. Except for an empty glass case, the rooms were completely void. One was allowed to stay in the gallery for three minutes, then asked to make room for the next visitors. In 2009 Kunsthalle Bern, in collaboration with the Centre Pompidou in Paris, organized the retrospective Voids.1 In honor of Yves Klein, works by various artists were exhibited that had one thing in common: they likewise left the space empty. While Klein's work was about raising sensibility, these artists' productions were more about a culmination of Minimalism. 
In February 2020, just before COVID-19 reached Europe, an exhibition by Florence Jung opened at Helmhaus Zürich. Rebecka Domig, in her review of the show for Kunsthalle Zürich's Art Critic blog, wrote: "I have no idea what I'm going to see from Florence Jung and stumble into the Helmhaus too late for the curator's tour. Straight to the large room on the second floor, where a man stands in front of a closed door. 'Is that where the tour is taking place?' He looks at me frozen. Doesn't answer. I am embarrassed by his lack of response, and I turn and quickly walk out. The man shouts something after me, but I tune him out—my need to escape is greater."2
It would later turn out that that man was part of the show: he was a performer in civilian clothes. The possibility of missing the entry point was part of the entirety of the experience. The void in Florence Jung's exhibitions is a unique one—one that is not so much given by the artist, but defined and created by the visitors. Her blank space consists of expectations and their rupture. What does Jung do? She writes scenarios, actually concise scripts. Her designed situations are built around systems of clues, absences, and rumors. As a visitor, you become an accomplice and a coauthor.
Jung studied art mainly because it allowed her to engage with the various disciplines she was interested in—sociology, economics, literature, philosophy—and combine them without justification. If she had to exhibit something, she used her personal research archive, consisting of everything she was captivated by. It was not until she graduated in 2012 that she created a "work," her first scenario. Jung13 (2012) consisted of two actresses moving through an exhibition, speaking discreetly yet audibly about the works on display. By means of their professional appearance and statements, they influenced the visitors' perceptions. At this point, it also became clear what Jung's modus operandi was to be: scripting.
Amsterdam, Rijksakademie and an apartment nearby, Jung64 (2019):
A message is found on a closed door. It is an address followed by the words, "Someone is waiting for you there." At the given place, a doorman says "Fourth floor. Leave your bag there." One by one, visitors are let into an apartment that appears to have been vacated moments before by its inhabitants, who have left no trace of their identity behind. There are no rules for exploring the premises. Once they have gone, visitors find something in their pockets that they do not remember having taken.
Paris, New Office (2019):
If you want power without responsibility, call New Office.
If you want to hire someone to live your life for you, call New Office. 
At Helmhaus, as well as in her unofficial 2019 exhibition at New Galerie in Paris,3 the artist formulated short promotional ads. New Office, a never-heard-of company that produces nothing and is run by Luca Bruelhart, or Lukas Brulhard, manages these ads and posts them on a dedicated Instagram account.4 With New Office and its ads, Jung has created her own economic system, which was "on display" in the form of posters in public space on the occasion of her Helmhaus show. The slogans address insecurities, which can be social, economic, or psychological. They make fears visible and generate contradictions we are drawn to—out of curiosity, even out of expectation and a bit of boredom. And they offer a solution in form of a phone number.
If data is the new oil, then New Office is a data miner. If you call, your number is stored, collected, and sold to a US company that specializes in aggregating data from customers who have specific interests, fears, desires. With these funds, New Office financed the production of a publication, NEW OFFICE: THE ADS 31.03.2019–31.03.2020, which will be exhibited at Jung's official show at New Galerie at the beginning of 2021.5 Jung makes use of one of the most contemporary financial systems that has long surrounded us, semio- and algorithmic capitalism, now existing on an unimaginable scale. Yet Jung's approach is not so much about that as about why we call. It's about our expectations and our urge to be entertained 24/7. If the individual ads are works by Florence Jung, do we call to understand the artwork, or because we believe a little of what we read and aspire to be understood? The artist plays with our relationship to the uncertain, our helplessness, into which we so willingly place ourselves. Does she offer a solution to our deepest fears and desires? No. But she may help us to ask the right questions.
[1] Voids: A Retrospective included works/exhibitions by Yves Klein, Art & Language, Robert Barry, Robert Irwin, Stanley Brouwn, Bethan Huws, Maria Eichhorn, and Roman Ondák. It took place at Centre Pompidou, Paris (February 25–March 23, 2009) and Kunsthalle Bern (September 13–October 11, 2009) and was curated by John Armleder, Gustav Metzger, Mai-Thu Perret, Mathieu Copeland, Clive Phillpot, and Philippe Pirotte.
[2] Rebecka Domig, "Reading Rämistrasse #3: Florence Jung im Helmhaus," http://kunsthallezurich.ch/de/node/97988.
[3] Here one cannot really speak of an exhibition, since Jung "infiltrated" the gallery and there is no official record of a show. The artist took over the rooms when New Galerie was closed, and put up a website that looked similar to the official gallery website.
[4] https://www.instagram.com/new__office/.
[5] Jung has thought of a backup system. The individuals' data is sold only to an institution or partner who has promised to delete the data. 
Florence Jung lives and works in Biel/Bienne. She is part of the group show Antibodies currently on view at Palais de Tokyo, Paris. Her New Office project will be presented in its entirety at New Galerie, Paris, in 2021. Among her upcoming projects are the Biennale Art Encounters, Timișoara (2021) and the Ural Biennale, Ekaterinburg (2021).
Fabian Schöneich is a curator, editor, and writer based in Berlin. From 2014 to 2018 he was the curator of Portikus in Frankfurt am Main, where he developed the exhibition and publication programs; during that time he organized solo and group exhibitions with Jana Euler (2015), Lawrence Abu Hamdan (2016), and Amy Sillman (2016), among others. He was an assistant curator at Kunsthalle Basel from 2012 to 2014, and curated the 2013 and 2014 editions of Performance Project for Liste Art Fair Basel. In 2011 Schöneich coorganized the Melanchotopia exhibition and program as an assistant curator at Witte de With, Rotterdam. From 2015 to 2017 he worked as an advisor for the Focus, Frame, and Live sections of Frieze Art Fair in London and New York. Since 2012 he has been advising the exhibition space SALTS in Birsfelden, where he is curator at large and a founding member of the association of the same name.