CONVERSATIONS Mousse 12
Florian Pumhösl
Close
1
2
3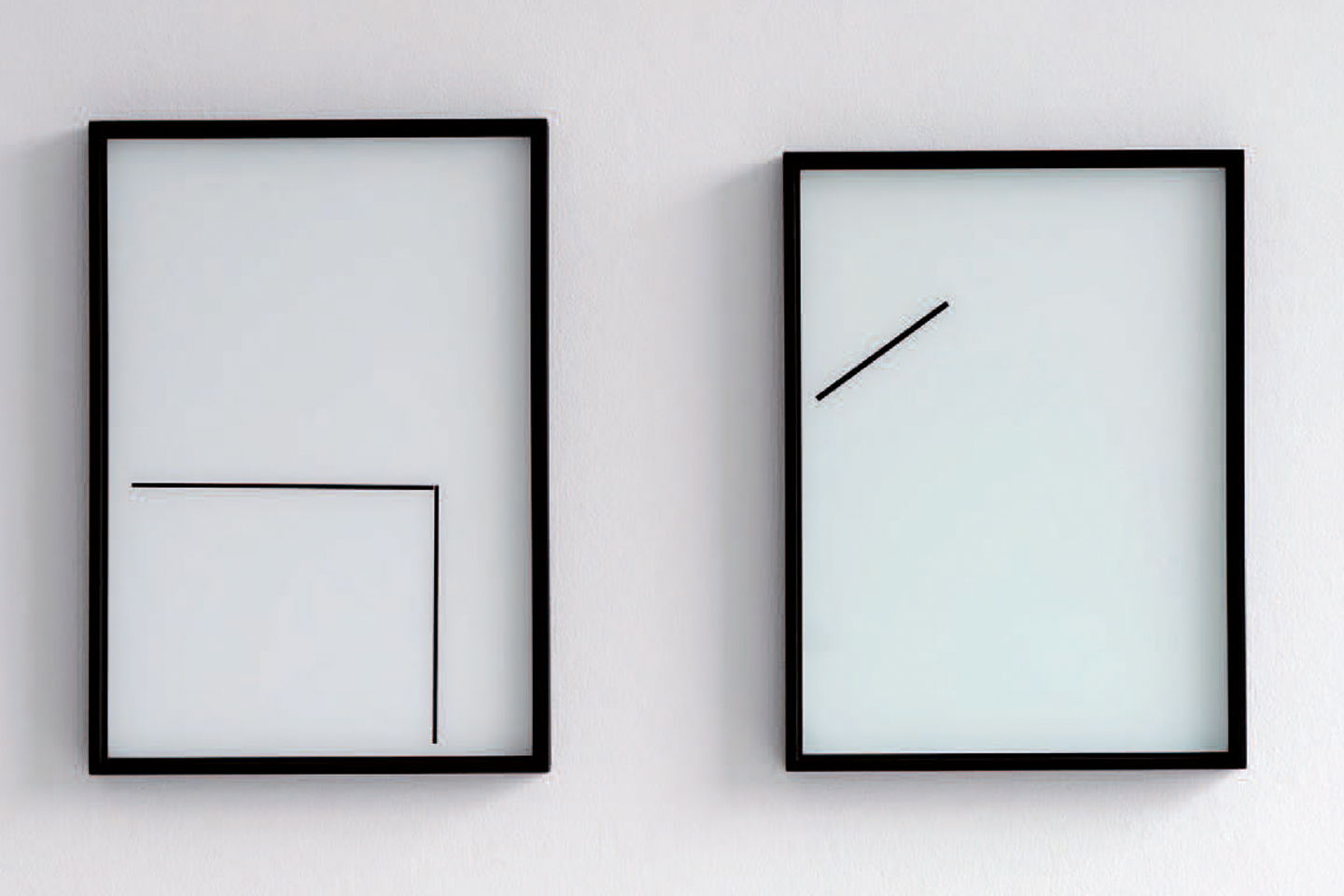 by Andrea Viliani
The work of Florian Pumhösl, a 1971-born Viennese artist, is founded on a critic relationship with Modernism and its heritage. And please don't say "Oh no, not again!" This one really means it. He's rigorous, qualified, and meticulous like few others, to the point that he considers his works to be set at the edge between art, archival research, and critic thinking. It could be easily seen in his installation piece exhibited at documenta last Summer, and first and foremost in his recently ended solo show at Buchholz in Cologne, where he connected the typographic style of the 1920s Japanese Avant-garde with the kimono designs of the 17th century. This is maybe due to our being crammers, but we like him a lot. And we're waiting anxiously for his large solo exhibition in London, which is going to be held at the Lisson Gallery from February 6.

ANDREA VILIANI: Let's start from the beginning. Or better, let's start from the end. Could you tell me more about your last show at Galerie Daniel Buchholz?
FLORIAN PUMHÖSL: I had just finished OA 1979-3-5-036, which is the conversion of a Japanese book by Take Hiratsugi from the late 17th century into a 16mm animated film. The book is called Gozen Hiinagata (Dress Patterns For Noble Ladies), one volume of a multi-volume pattern catalogue with examples of the earliest Japanese kimono designs. The forms shown in the film result from a process of reduction, in order to ultimately arrive at a typology of fragmented graphic elements that are depicted in the book in an abstracted fashion—originally floral and landscape images, everyday objects and architectural details. In the exhibition, the projection of the animated film is integrated in with the hanging of a series of glass paintings, interrupting their arrangement. The paintings bear titles from the printing and publishing industry, such as Plakat (poster), Seite (page), Aushang (notice) or Tabloid. The geometric shapes depicted therein are reductions of compositional, structuring elements that are used in modern layout to help interpret a text, in this case mostly taken from pamphlets using the typography of 1920s and 1930s Japanese avant-garde. Here, however, the surfaces are devoid of text and the abstract structuring symbols are thus liberated from their decorative/highlighting function. One can picture these images as media whose visual language excludes writing and functionality.
AV: When a couple of years ago I saw your show at Galerie Krobath Wimmer, I was amazed by the lack of connection between the invitation card—showing a portrait of a couple on a grey background—and the abstract paintings on glass shown in the gallery spaces. What is the relationship between press & promotion or documentary material for your shows and the final artworks you do for them?
FP:I like the ritual of the invitation card. It provides an area to extend the space of an exhibition, and to show something which might be important, but absent in the exhibition space. In this case it has been the photograph of an Austrian soldier from WWI posing in uniform, his wife sitting next to him. For another work, the film Animated Map, I had the cutting pattern of his uniform reconstructed after this photograph, but in this exhibition I used the image as a contextual marker, to associate the abstract yet figurative language I referred to with the horizon of dehumanization, industrialization and military technology at the beginning of the 20th century.
AV: Entering your show at the Wiener Secession in 2000 or the one at the Kölnischer Kunstverein in 2003 I felt like I was entering a sort of an archive rather than a normal white cube-show. But it was indeed a very strange kind of archive, not necessarily oriented to the past, storing old artifacts and reconstructing expired relations and forms of expressions. This was more a "look-backward/ forward archive", so to say, a platform indicating an ambiguous experience of time and space. Is the archival/documentary approach an important component or method of work for you? Does it help you in working with categories such as the ones of time and space?
FP: I like to speak of historical or time-based characteristics and attributes of a work instead of seeing the work as an archive. I am calling into question to what extent it is possible to act within a space defined by the artist himself—a space that emerges from the hierarchy between my own authorship and its research sources, between historical references or concrete borrowings and what I can depict. My medium is the physical and historical space that I create using painting, architecture, film or photography.
AV: In the installation piece (Modernology, 2007) you did for the last documenta, you showed alongside other abstract paintings you did yourself some old printed materials illustrating white falling parachutes. And you also agreed to the request of Ruth Noack, the curator, to insert in the layout of your work a single artwork by another artist in the show, the Japanese artist Tanaka Atsuko. Could you tell me how and why these two decisions were made by you, and Noack?
FP: The magazine shown had been an issue of the Japanese propaganda magazine Front from 1943, the Paratrooper-issue. A sequence of paratroopers landing. Highly problematic material, which marks the abuse of modern visual language for fascist expansionist politics. As Modernology had been the result of my fascination with the Japanese Avant-garde, this was an aspect that could best be told by the printed artifact itself. When Ruth Noack proposed the work of Tanaka Atsuko I could not resist as I really adore this artist. And I think the use of fabrics in Tanaka's work 6,7 and 8 from 1955 in relation to the aerodynamics of the paratroopers created quite a complex historical route.
AV: Ok, let's come back now to the beginning… Could you tell me what could a word like "modernity" still mean?
FP: I wish there was a profound debate on Modernity whenever it was came up in the last years. An empty phrase now, as it seems. That is, in the context of art.
Originally published on Mousse 12 (January 2008)