EXHIBITIONS
"Forever Never Comes – Metabolismo del Tempo" at Museo Archeologico e d'Arte della Maremma and Area archeologica di Roselle, Grosseto
Close
1
2
3
4
5
6
7
8
9
10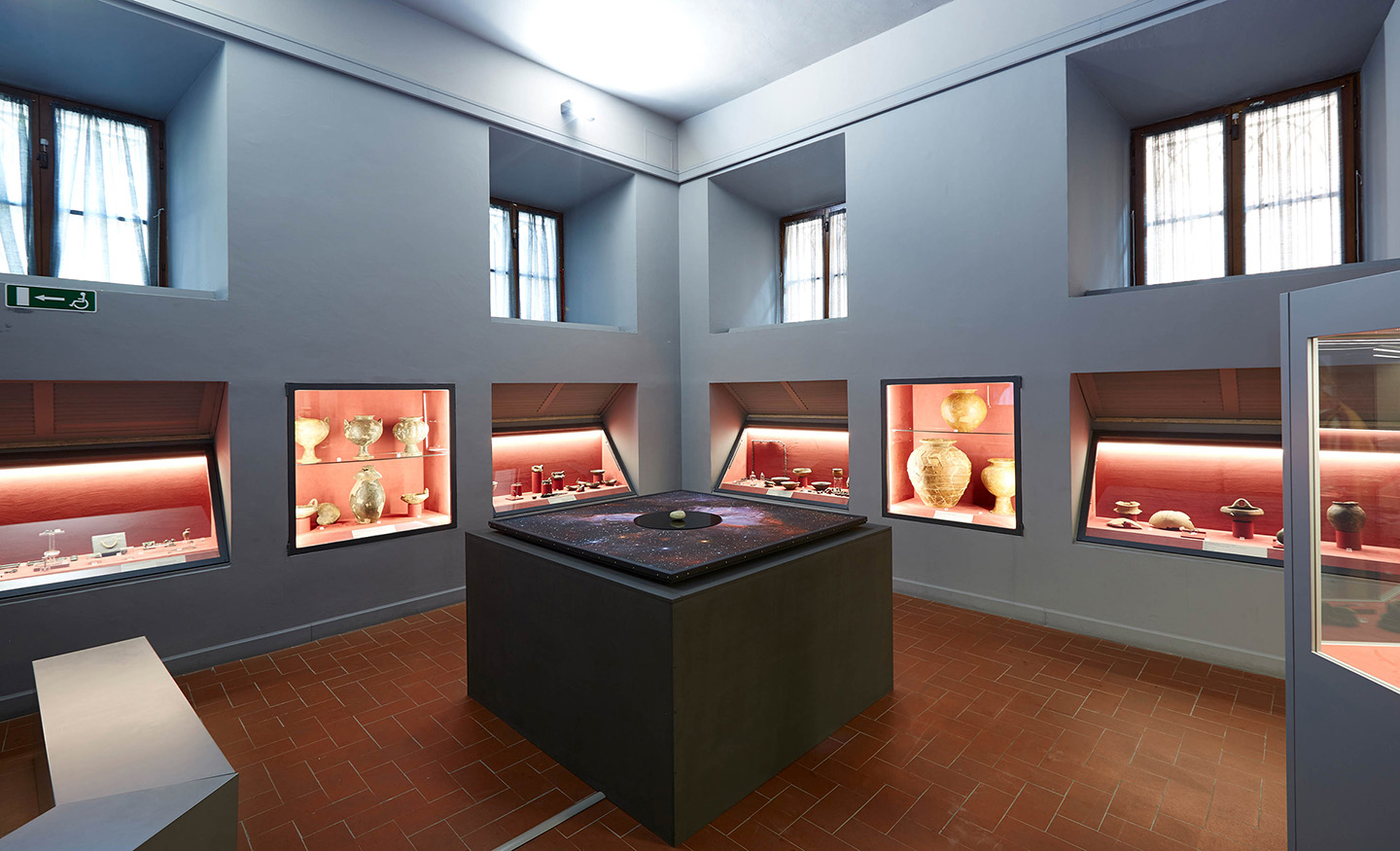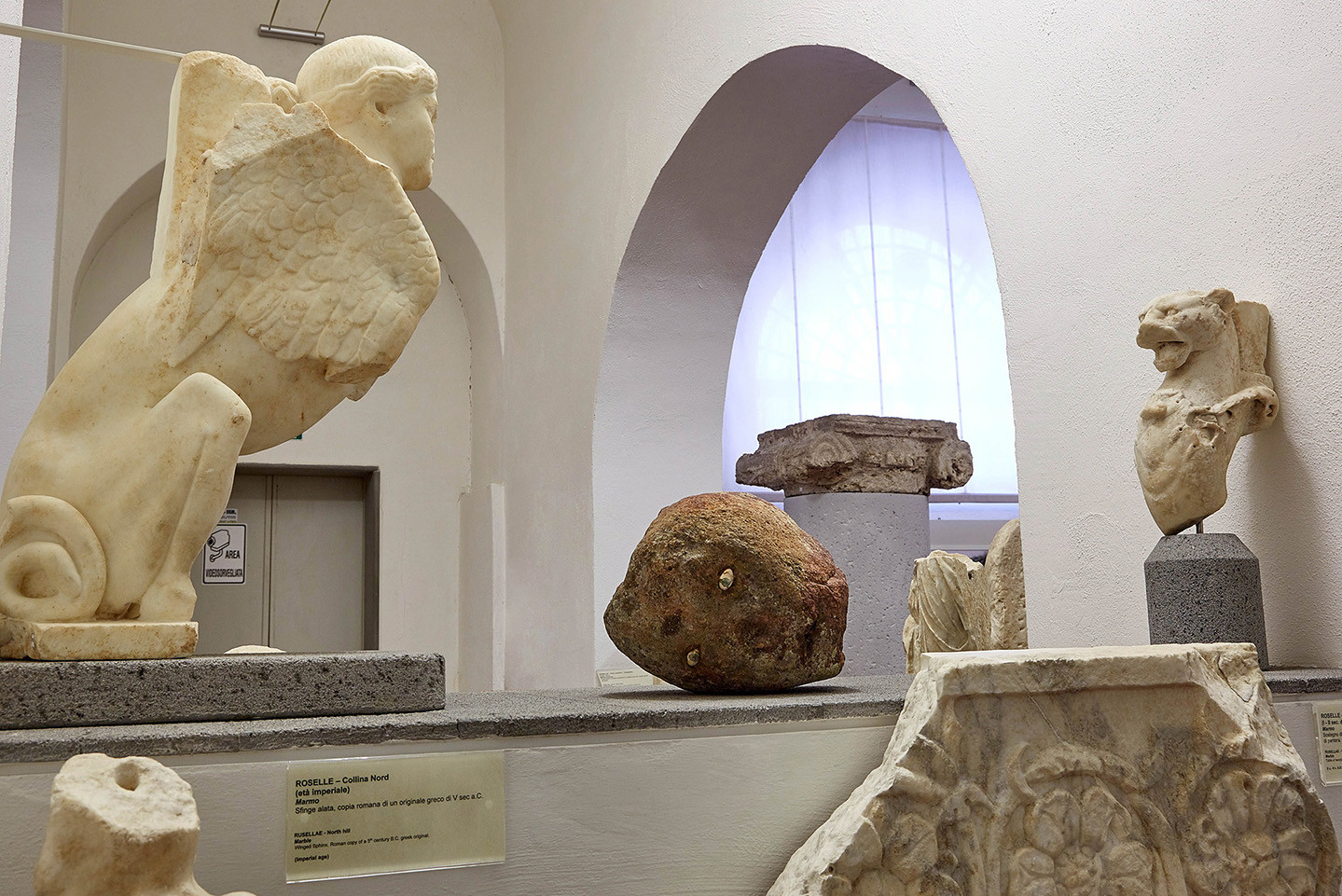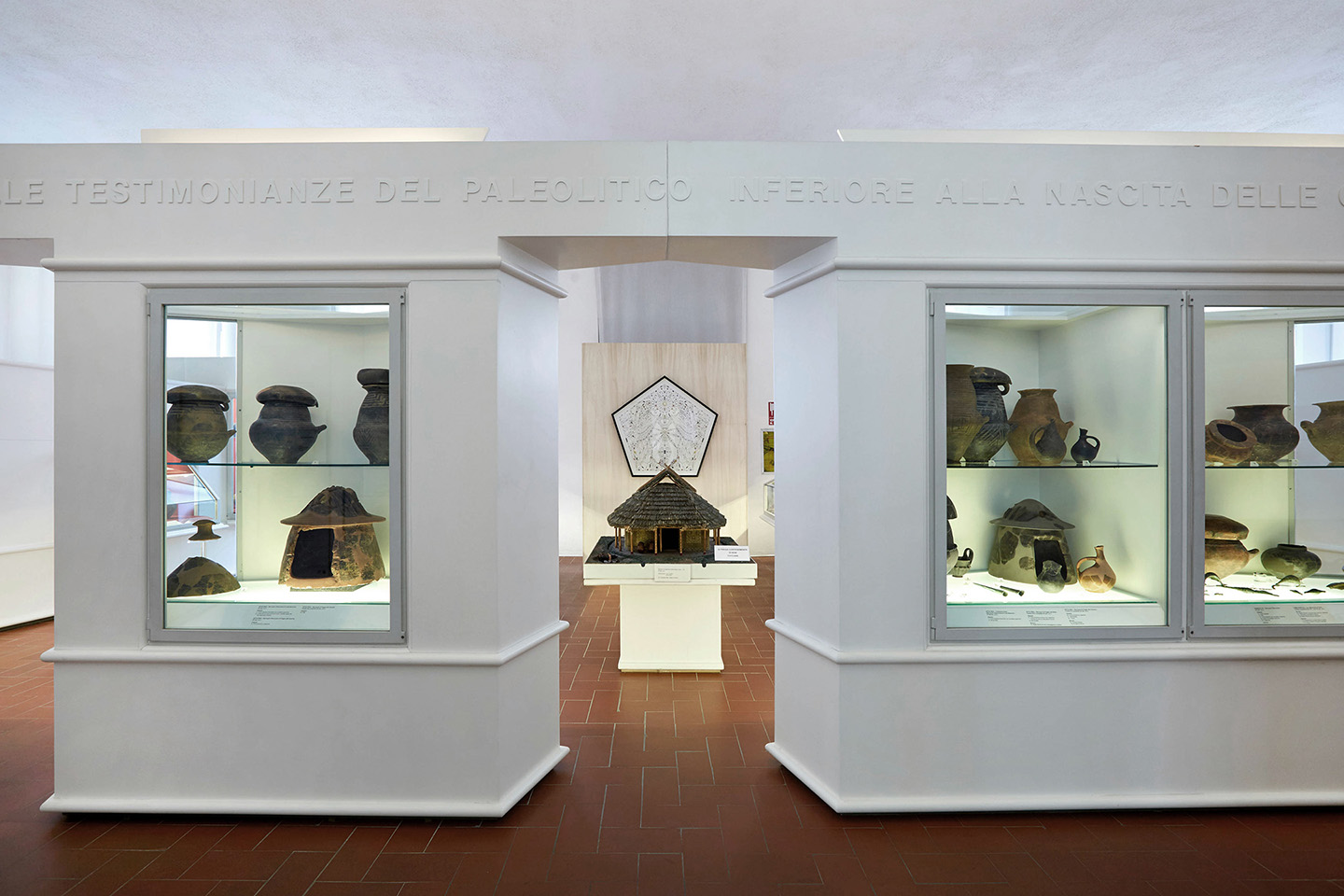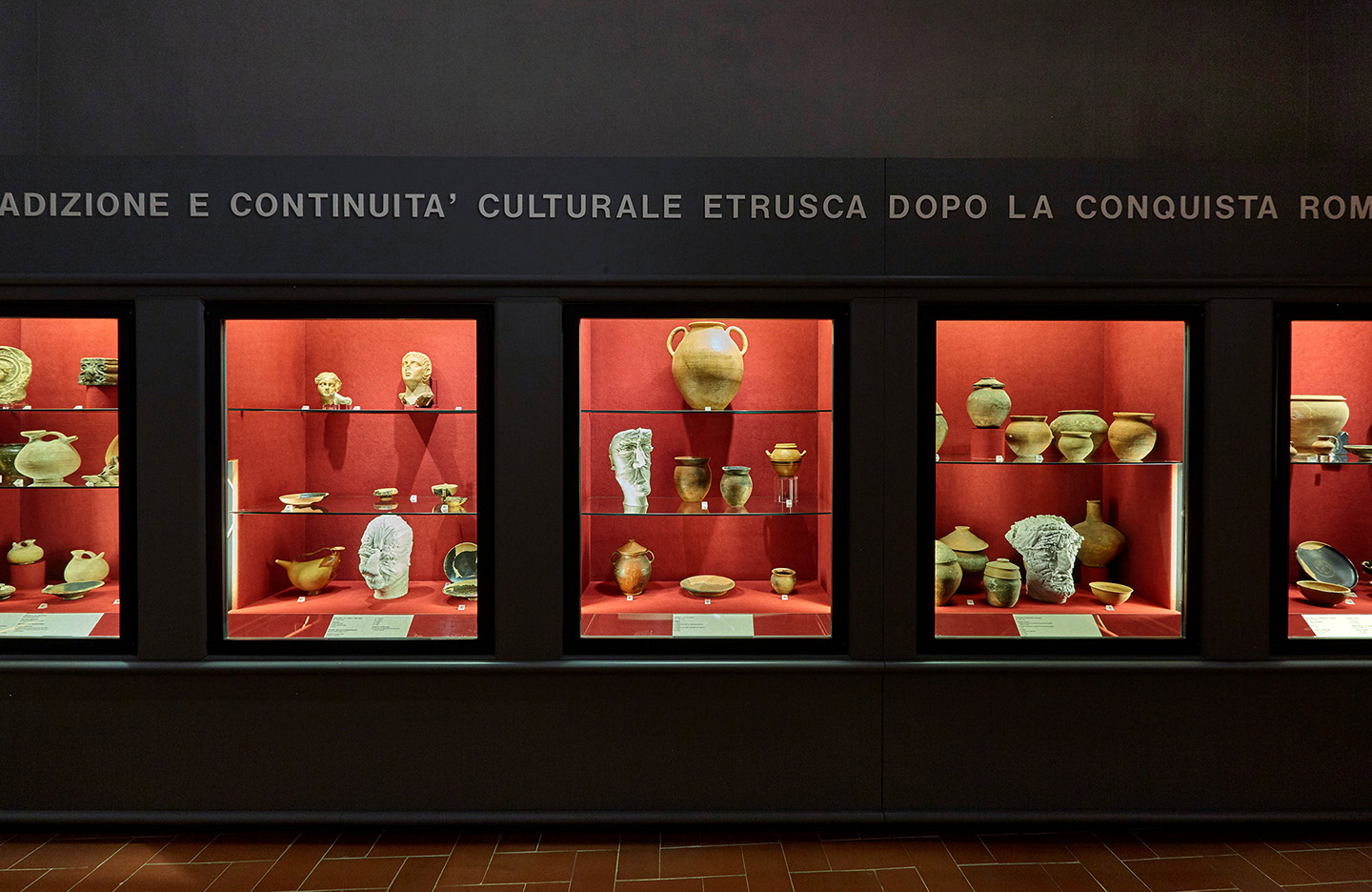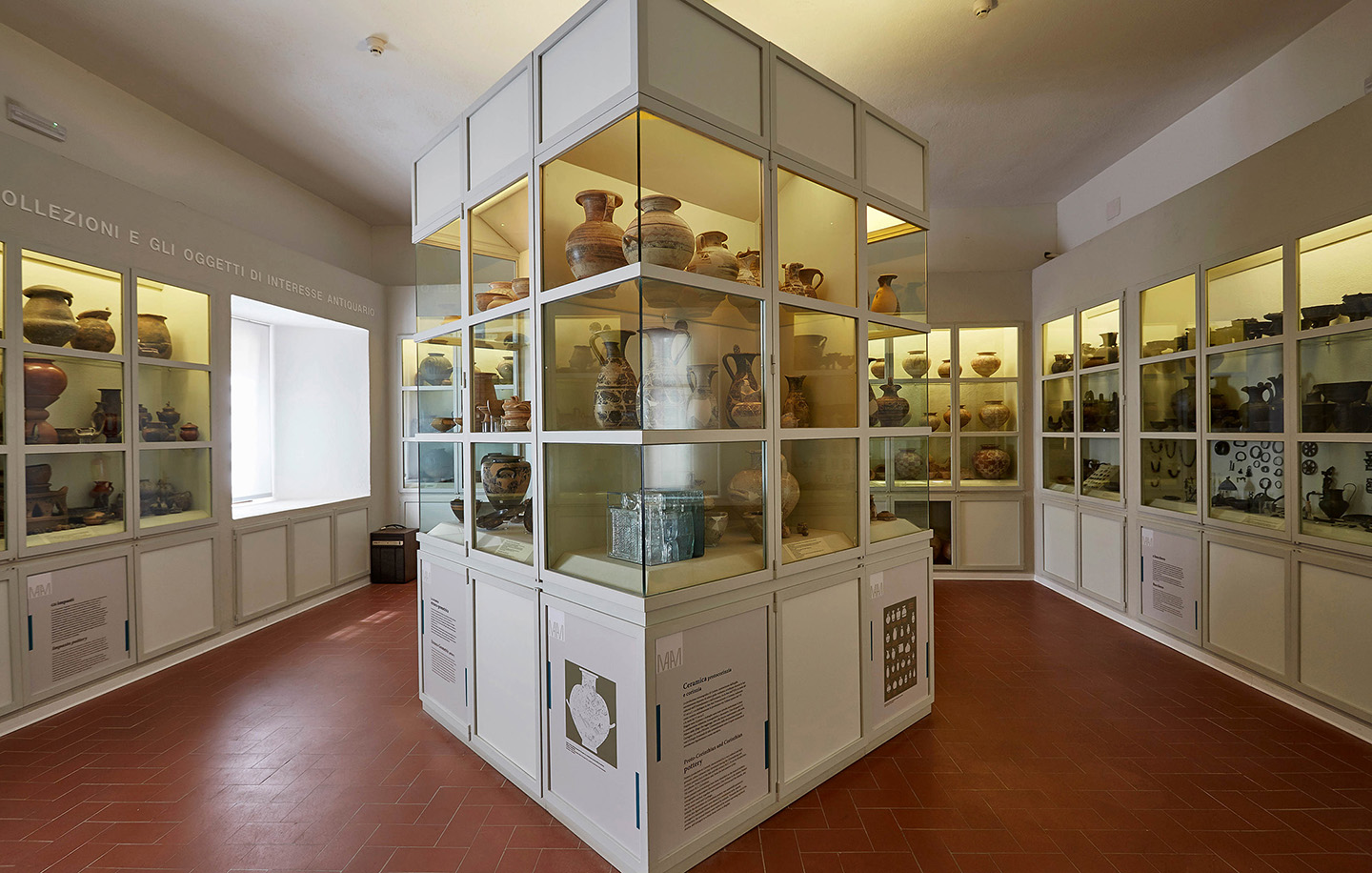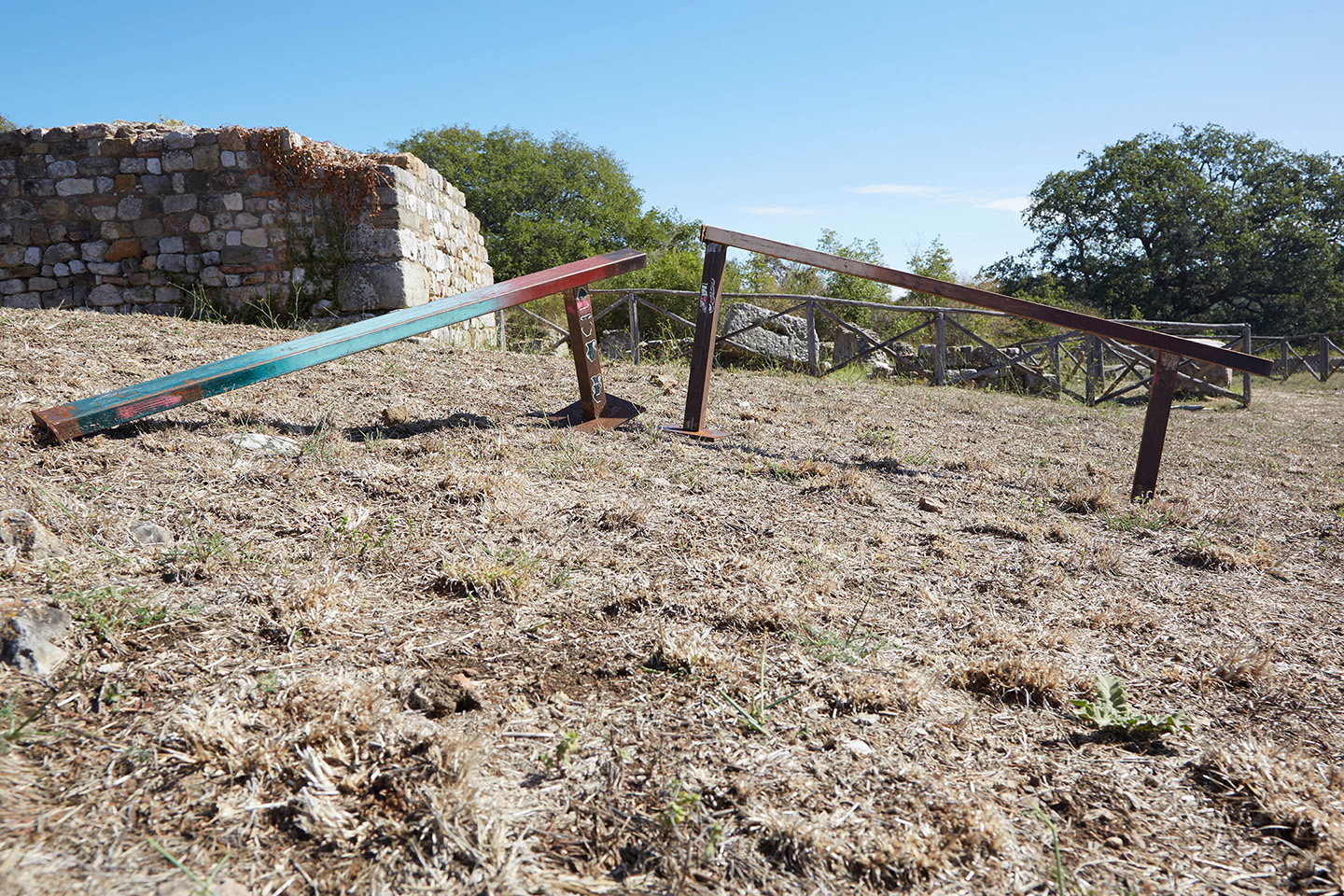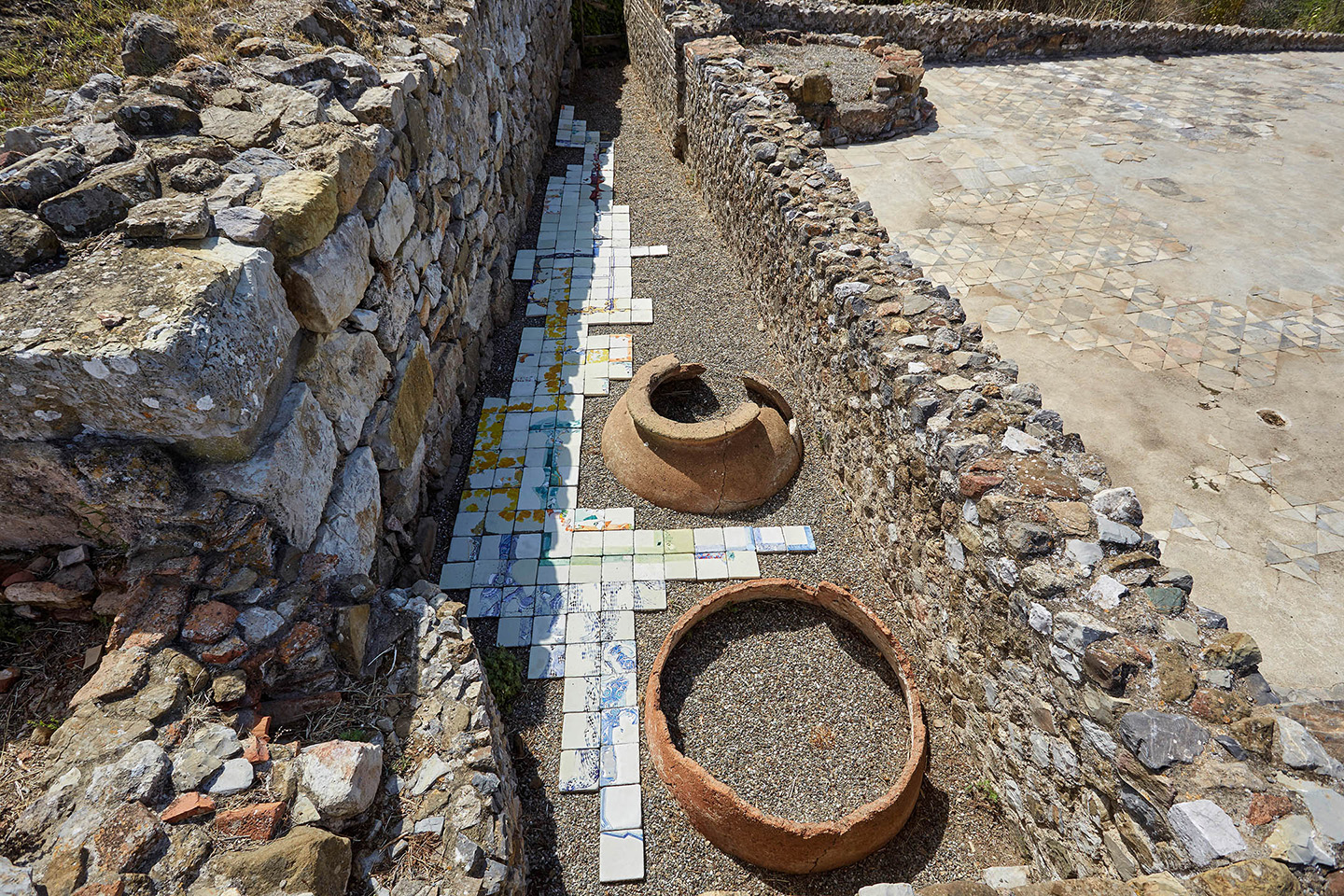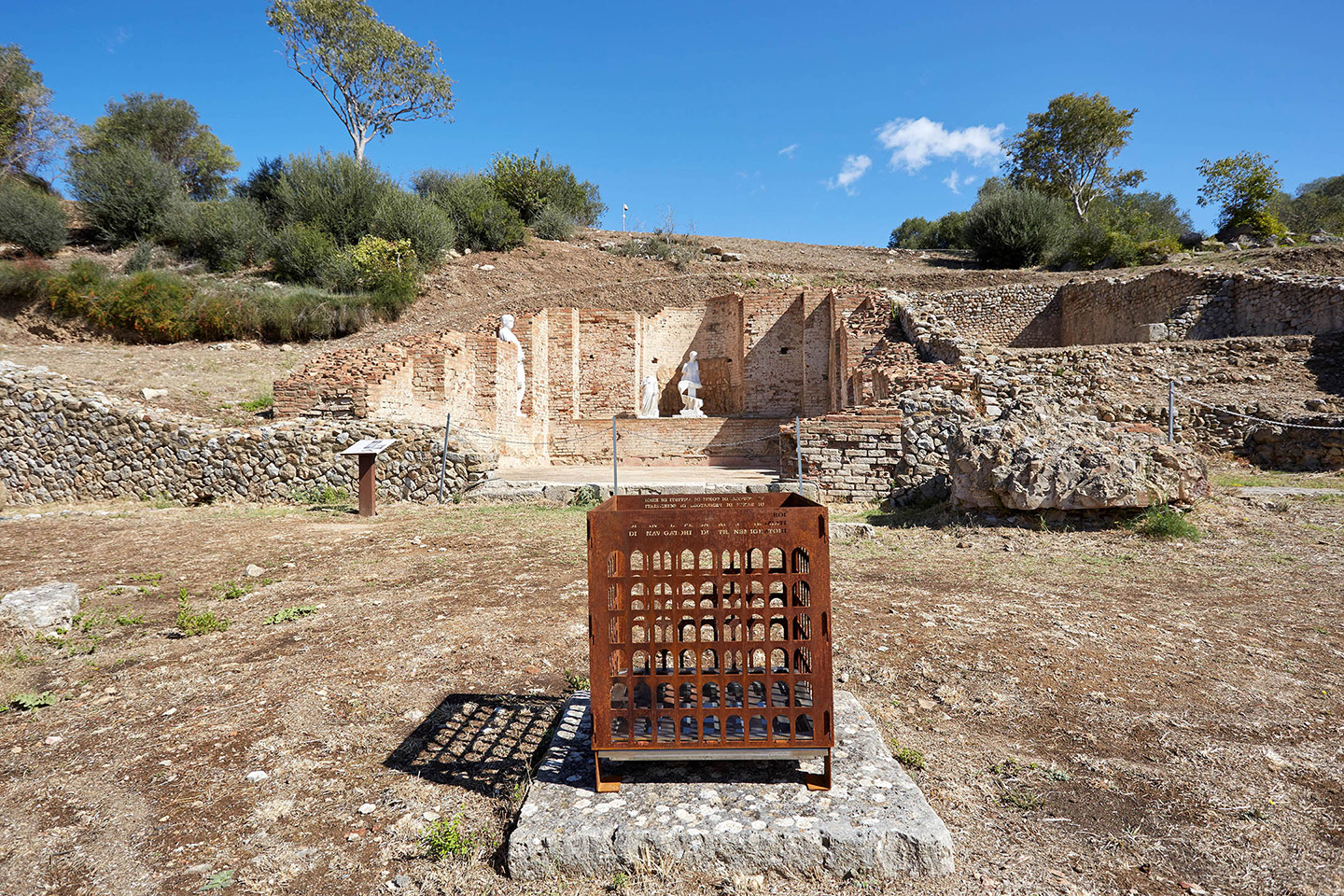 "Etruscans? Etruscans never existed. You may ask where they came from; if they came from the continent, from Minor Asia or America. You also make hypothesis that they have always been here. So, you are all both right and wrong, you are considering an issue that doesn't have sense. Would it make sense asking where Piedmontes, Tuscans or Milaneses come from?"
– Luciano Bianciardi, Il lavoro culturale, 1957
Etruscans used to transform themselves and this is why they arrived until us. Why talking about time in contemporary art if new technologies that are indulging artists in their productive time are becoming part of a mechanism that was already obsolete in its century, or even in the decade next to the creation of the work of art itself?  Who are the artists that succeeded in staying in time and holding a dialogue with it? Does the development of the past by facing up the future make sense?  The exhibition FOREVER NEVER COMES will deal with these themes by creating a new multi-temporal path about the meaning of contemporary art that needs to dialog with the artworks and the archaeological finding of the Archaeological Museum of Grosseto and the Archeological  Park of Roselle.
The artists selected, both emergent and established, will be chosen on a national and international level and they'll need to compare themselves with the symbology of the past and realize a connection between space, time and art using the fortune offered by the Archaeological Museum as an inspiration.  Every artist will make an artwork that can be an expositive project or an installation, focused on one or more temporal sections among PAST, PRESENT, FUTURE. There will be also the possibility to include some of these works in the boxes of the Archaeological Museum in order to create a relation between different historical periods.
The major goal of this project is to give life to a cultural program dedicated to a variegated public with the aim to promote territory and the relation that it and its story have with contemporary art. Special attention will be given to those artists that will valorise in the best way the Maremma territory and its national and international dialog with history and art.
To have a strong promotion of the initiative will be organized conferences, events and collaborations with other cultural institutions. There will also be some didactic activities, organized thank to the contribution of the Educative Service of the Archaeological Museum; it's about a series of laboratories and guided tours dedicated to students of primary and secondary schools. These activities are organized in six different didactic unities, each of theme composed of three laboratories, according to the history programs of schools. The duration of every laboratory is about two hours and generally includes a tour of the museum followed by interactive activities.
Curated by Lapo Simeoni.
Participating artists: Alighiero Boetti; Broomberg & Chanarin; Paolo Bottarelli; Sandro del Pistoia; Gabriele De Santis; Rachel De Joode; Cleo Fariselli; Francesca Ferreri; Eloise Ghioni; Jason Gomez; Luca Grechi; Helena Hladilová; Francesco Irnem; Michael Johansson; Felix Kiessling; Andrea Martinucci; Vincenzo Marsiglia; Martina Merlini; Francesco Minucci; Paulo Nimer Pjota; Nicola Pecoraro; Pennacchio Argentato; Massimiliano Pelletti; Luca Pozzi; Przemek Pyszczek; Moira Ricci; Mustafa Sabbagh; Nicola Samorí; Titus Schade; Namsal Siedeckli; Lapo Simeoni; Bosco Sodi; Santiago Taccetti; Lamberto Teotino; Philip Topolovac; Leonardo Ulian; Aaron Van Erp + Antonio Barberi; Cosimo Casoni; Gabriele Dini; Duepernove; Michele Montanaro; Gerald Morder; Aischa Gianna Müller
.
at Museo Archeologico e d'Arte della Maremma and Area archeologica di Roselle, Grosseto
until 26 January 2018