CONVERSATIONS
Luke Fowler "To The Editor of Amateur Photographer" at The Modern Institute, Glasgow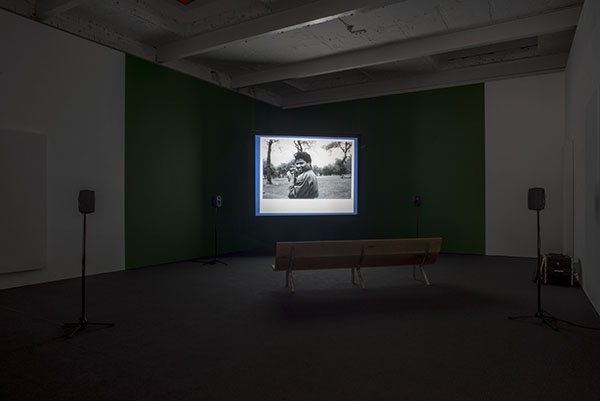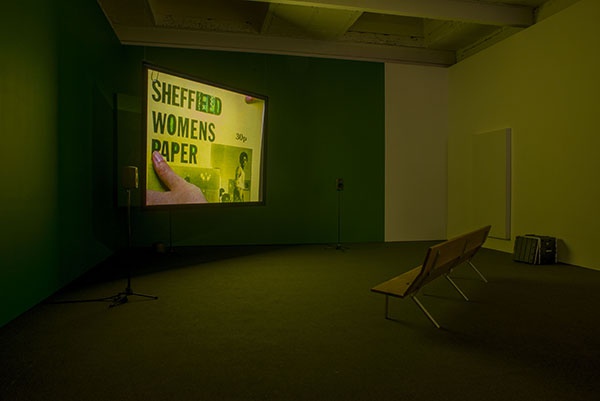 Pavilion, the UK's first feminist photography center, founded in 1983 by a group of women artists, art historians and cultural workers in Leeds, is the surprising subject of a new film made by two male artists: Scottish experimental filmmaker Luke Fowler and English multidisciplinary artist Mark Fell. Fowler, a 2012 Turner prize nominee, is known for his unique approach to documentary filmmaking, in which he often applies microsocial analysis to marginal moments in British cultural history. He has collaborated with many musicians, including Richard Youngs and Lee Patterson, and can sometimes be seen performing live with handmade electro-acoustic instruments and a suitcase synthesizer. Fell is known for his unique, somewhat minimalist sound installations. It will be interesting to see how the musical backdrop of these two artists affects the interpretation of a relatively brief moment in the history of photography, in which patriarchal control over image production in 1980s England was challenged.
Keren Goldberg Could you please tell us more about how you came across Pavilion, and the nature of your collaboration on making the film?
Mark Fell The subject was initially proposed by William Rose, a curator now working at Pavilion. His suggestion was that we make a work in response to, and dealing with, the Pavilion archive now housed in the Feminist Archive North at the University of Leeds. Luke and I were asked to work collaboratively on the project. Our collaboration was, to some extent, derived from our different (sometimes related) interests, approaches and areas of knowledge. Both of us are known for our interest in sound and this became a focal point of the process and work—the interplay between different sonic approaches and materials, and their combination with visual materials, approaches to editing and so on. The film can be thought of as a series of distinct threads that interweave. Each thread takes a different form and approach to the interplay between sonic and visual domains.
KG The film is said to be accompanied by an "intense electronic soundtrack". How does this soundtrack relate to the subject matter of Pavilion?
MF The music was produced by both Luke and myself at his studio in Glasgow. For me there are some very clear links to Pavilion's history, but I imagine that these are not necessarily clear to all potential audiences. For example, the electronic soundtrack, in my view, clearly references electronic music made in the early 1980s: the combination of monophonic synthesizer and drum machine, present in the soundtrack, can be found in the very early works of Soft Cell [an English synth-pop duo], which were also made in Leeds in the early 1980s. These genres have a particular significance for me, because of my musical development and the way they were related to politically radical scenes at that time. It is important to point out that such works were an aesthetic and ideological response to earlier, more aggressive approaches in guitar-based independent music. Such early experiments in synth pop were necessarily about negotiating ideas of masculinity and its connection to radicalized political positions (typically strongly anti-fascist). In this sense, the "intense" electronic soundtrack functions as a kind of active dichotomy within the overall text. This is somehow analogous to our presence in the archive, to our position as male artists, dealing with a history that is not our own.
KG Luke, in your previous projects, you usually centered on an individual, whether it was the Scottish psychiatrist R. D. Laing, David Bell—a former resident at Laing's Kingsley Hall, the cult musician Xentos Jones, the English composer Cornelius Cardew, or Marxist historian Edward Palmer-Thompson. This current project is different in that sense, as it lacks a "main character." When writing on your work in Artforum, Martin Herbert mentions that the portraits of these heroes often open a window to a wider community, "an improvised and often threatened microsociety." Do you see this current film as another step towards addressing directly an overall milieu and a specific historical point in time, or does this subject matter summon a completely different mode of observation?
Luke Fowler I don't have a conscious aim to create an accurate historical account of a particular milieu or period—even if it was a sub-set or sub-strata of "official" history. For me, the motivation came from thinking about ideas of photography and its still particularly gendered canon. This fight against patriarchal domination in the 1980s, not just in art photography but in image culture in general, and the way women were being represented (often by male authors), was an ideology that emerged, agitated and then departed or at least shifted from an avant-garde to rear-guard position. Without a doubt it left a strong and important mark on theory and culture (Mark and I are the children of those movements), but that influence, at least in dominant art practice and commercial culture, seems to me to have waned somewhat. Mark and I wanted to re-engage with the ideas of those creators and the social movement as well as reflect on our roles as authors, within a largely female domain.
KG The waning of these influences can be seen in the simple fact that today Pavilion does not identify itself as a feminist center, but as a "visual arts commissioning organization". Is this change addressed in the film? Do you touch upon the current phase of Pavilion or only upon its history?
MF Not explicitly, although the fact that it has commissioned two male authors to make the work implicitly draws attention to its changed role, and in this sense also addresses that change. I think both of us were aware of that during the development and production of the work.
KG Yes, it must have been a strange position to take. Luke, most of your previous main characters were men. You once mentioned that "through every portrait is a self-portrait." How do you find your personal attachment mirroring through the construct of Pavilion, a former community of women?
LF It's a good question. I think I meant to say by that statement that there are personal factors and decisions that betray the author's subjectivity when writing—even within social science or history, which are thought to be objective disciplines. When I am engaging with a set of ideas or positions that are new to me, I don't simply want to look in a mirror at my own reflection, but rather to have my views and position confronted and re-examined, in order to understand the world from a view that is unfamiliar to me. I suppose I'm attempting through both research and encounters to become more conscious about blind spots in my thinking and reacting to the world.
KG Up until now, you have been conducting this re-examination inside clear national borders—most of your previous projects are centered on "British" contexts: figures, institutions and social climates from the history of the UK. Would you say that this is deliberate, or an integral outcome of your origin, identity and location?
LF I think it's both an integral part of my cultural make-up and somewhat pragmatic to a certain extent. I think the portrait films are ways of coming to terms with, whilst actively influencing the present. We have arrived at a specific juncture in history where a marketized, neo-liberal, technocratic ideology has taken hold. I'm interested in how this state is often taken for granted whilst re-awakening points of resistance to it.
KG Have you ever considered examining issues from completely different national contexts?
LF Yes, my next work will look at a more North American context.
(Luke Fowler and Mark Fell interviewed by Keren Goldberg)
.
at The Modern Institute, Glasgow
until 4 July 2015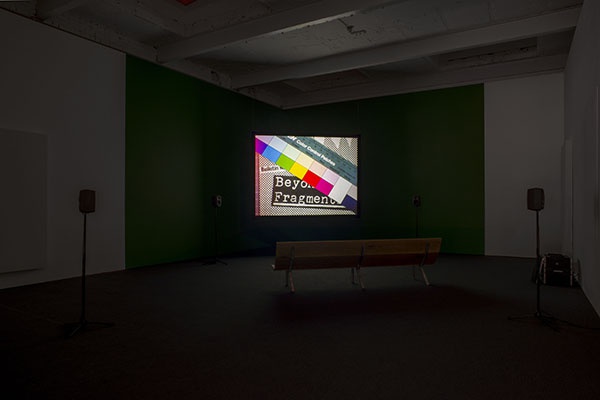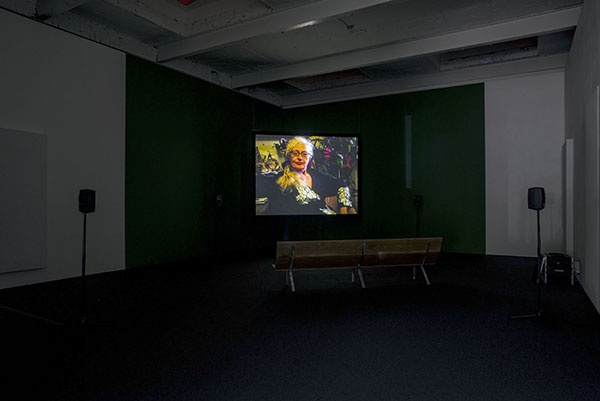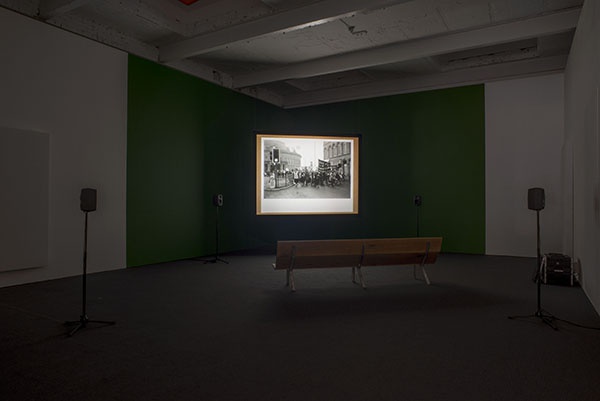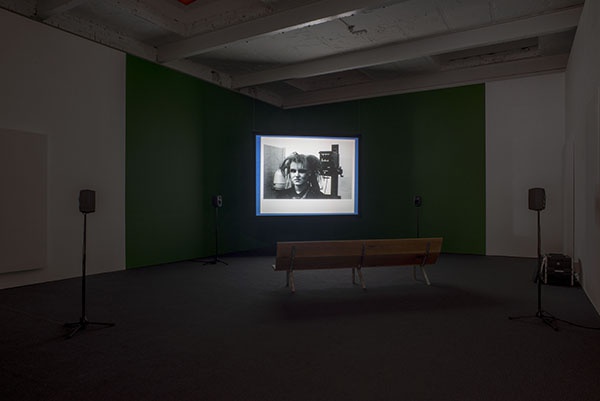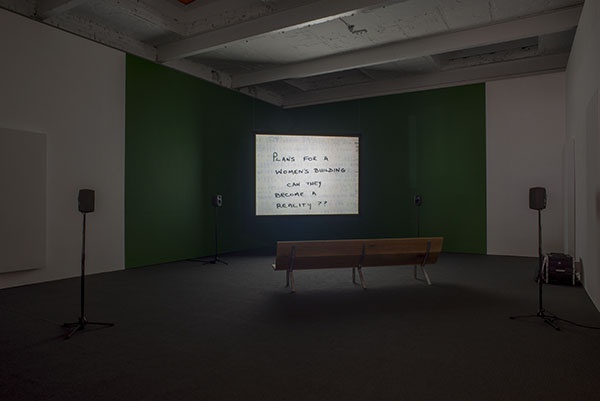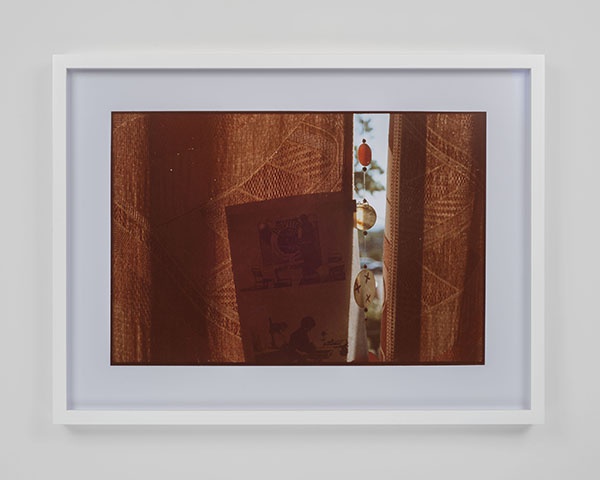 To The Editor of Amateur Photographer (Subjective Interlude, Rotherham, 2014), 2015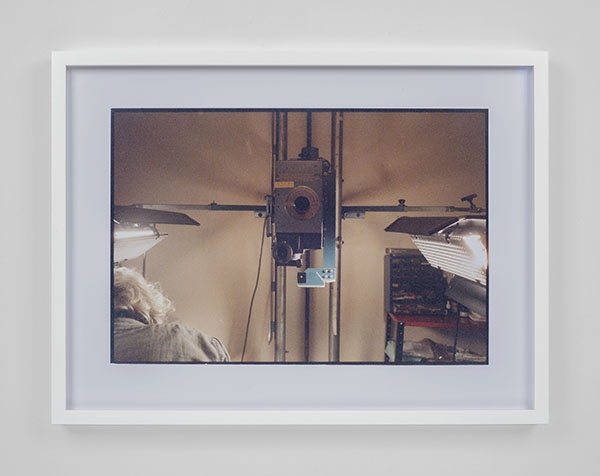 To The Editor of Amateur Photographer (JD printing at Leeds Animation Workshop, 2014), 2015
.
Luke Fowler and Mark Fell "To The Editor of Amateur Photographer" installation views at The Modern Institute, Glasgow, 2015
Courtesy: the artist and The Modern Institute/Toby Webster Ltd, Glasgow. Photo: Max Slaven.