EXHIBITIONS
Francesco Fonassi and Lucio Fontana "Dialoghi" at Office Project Room, Milan
Close
1
2
3
4
5
6
7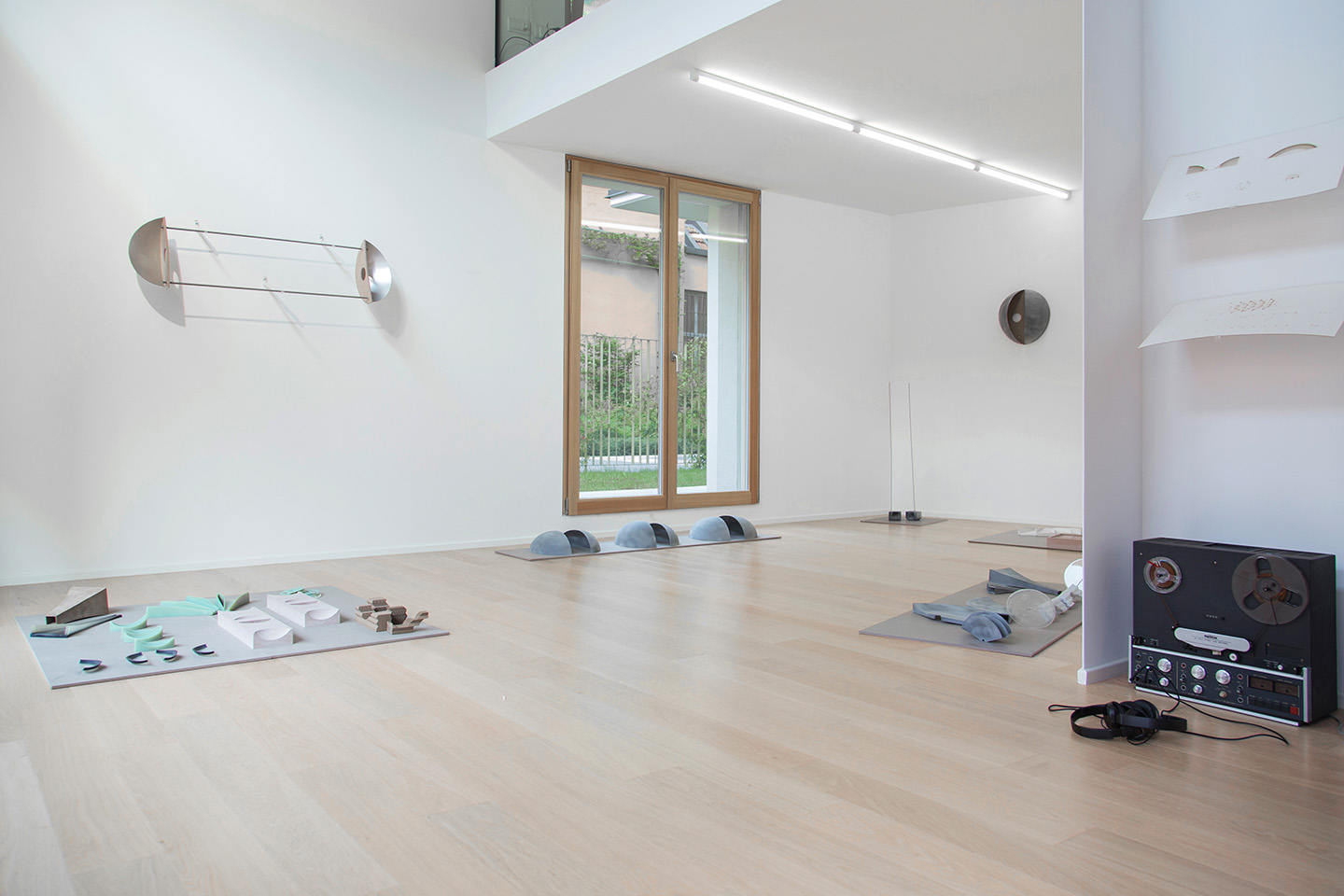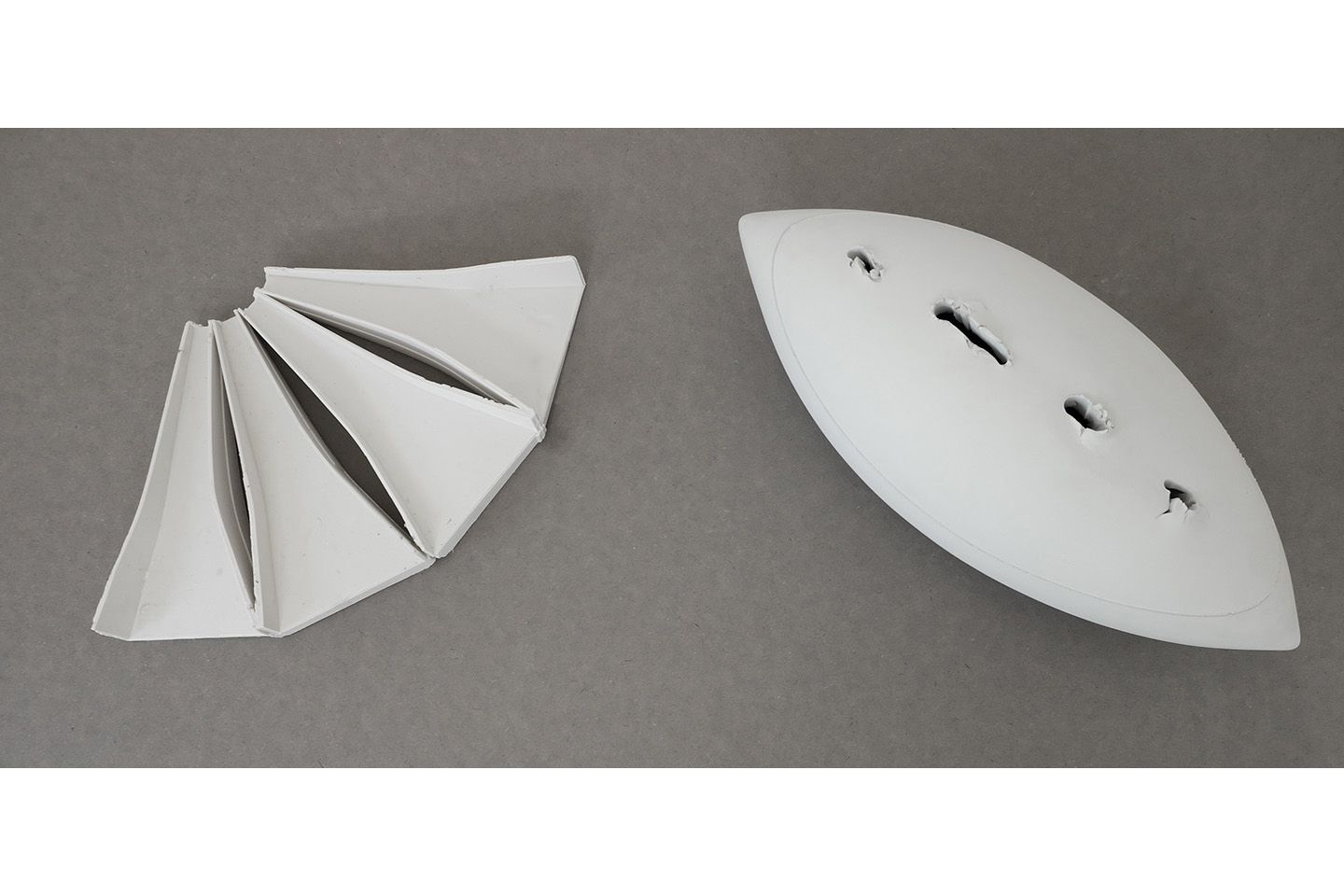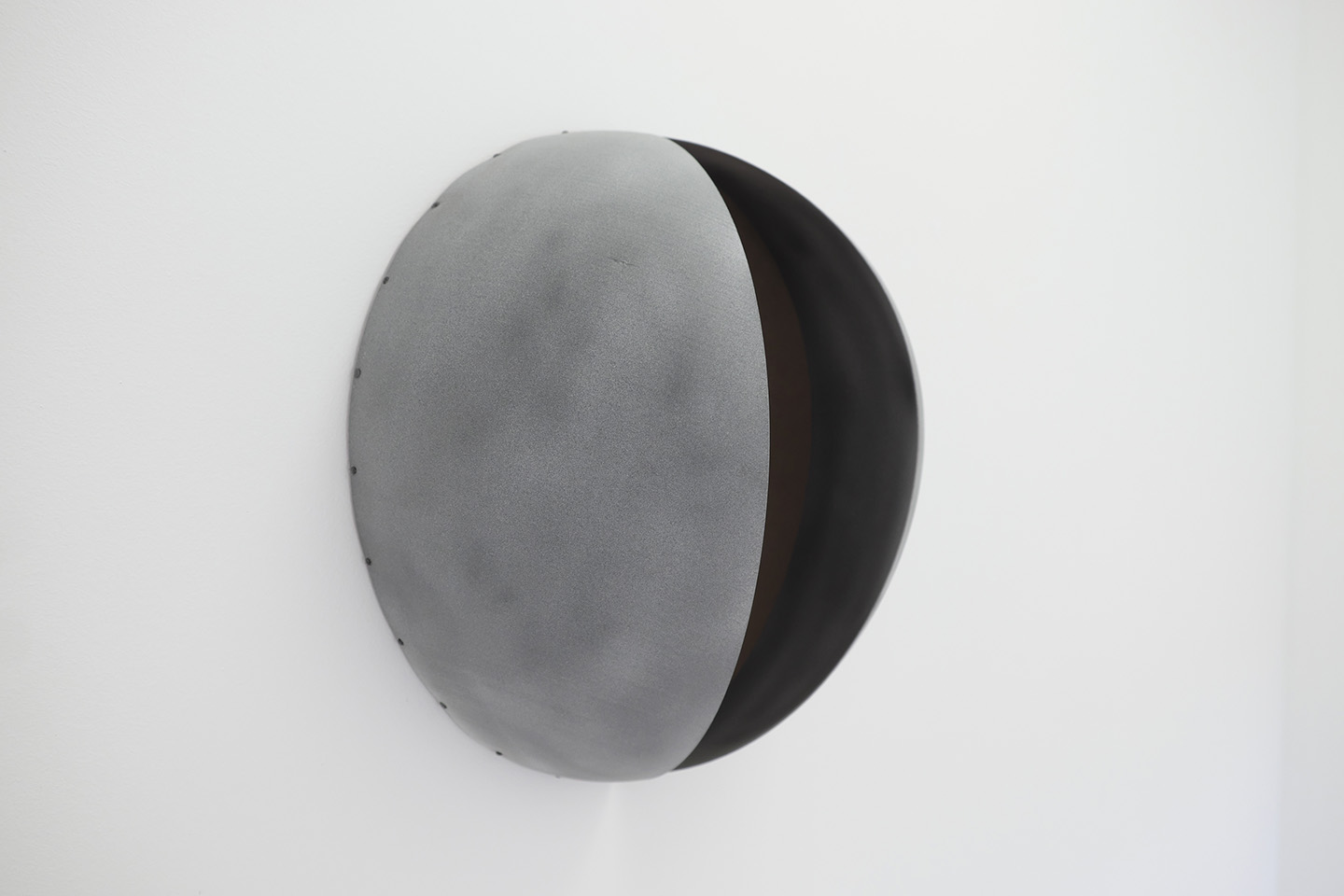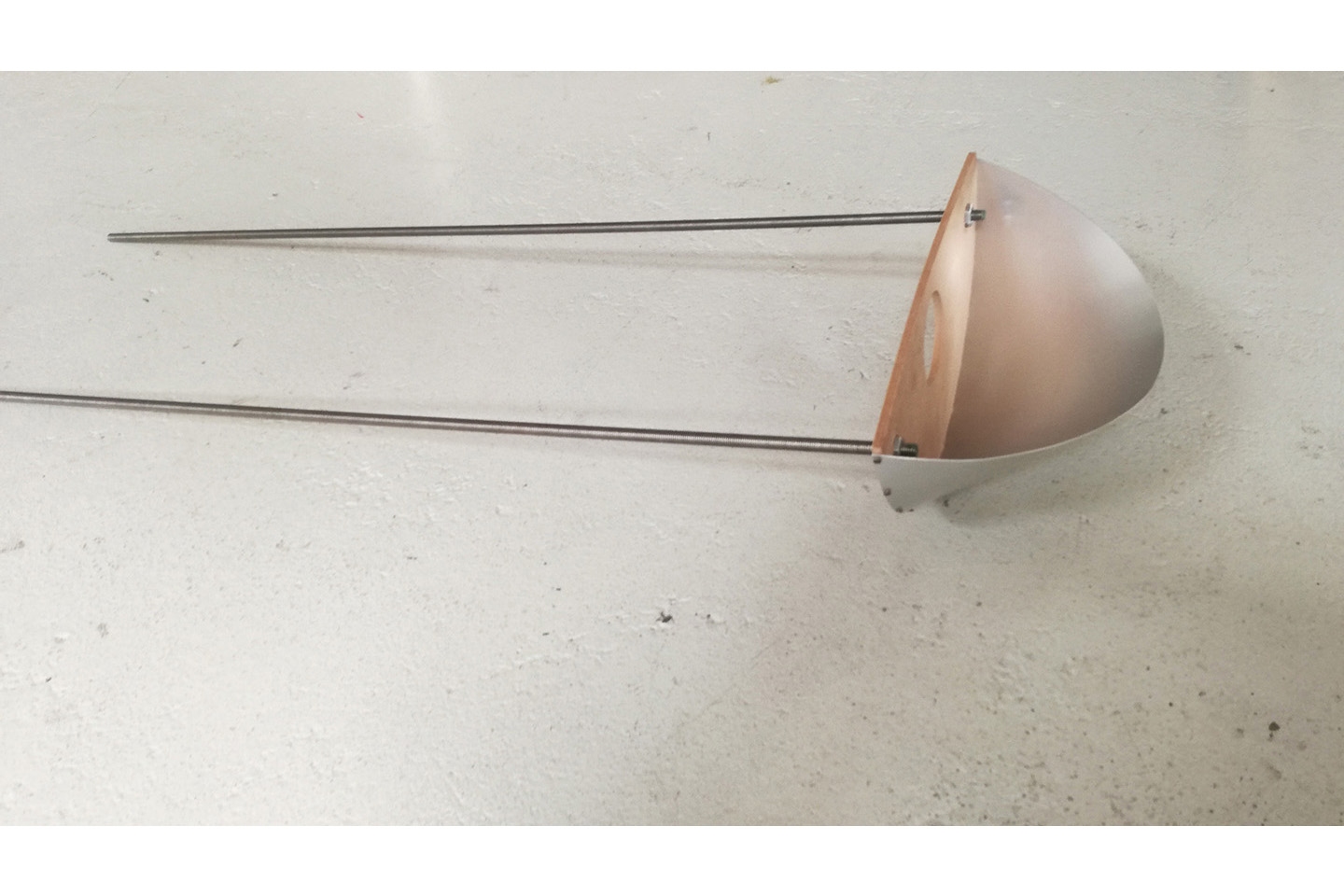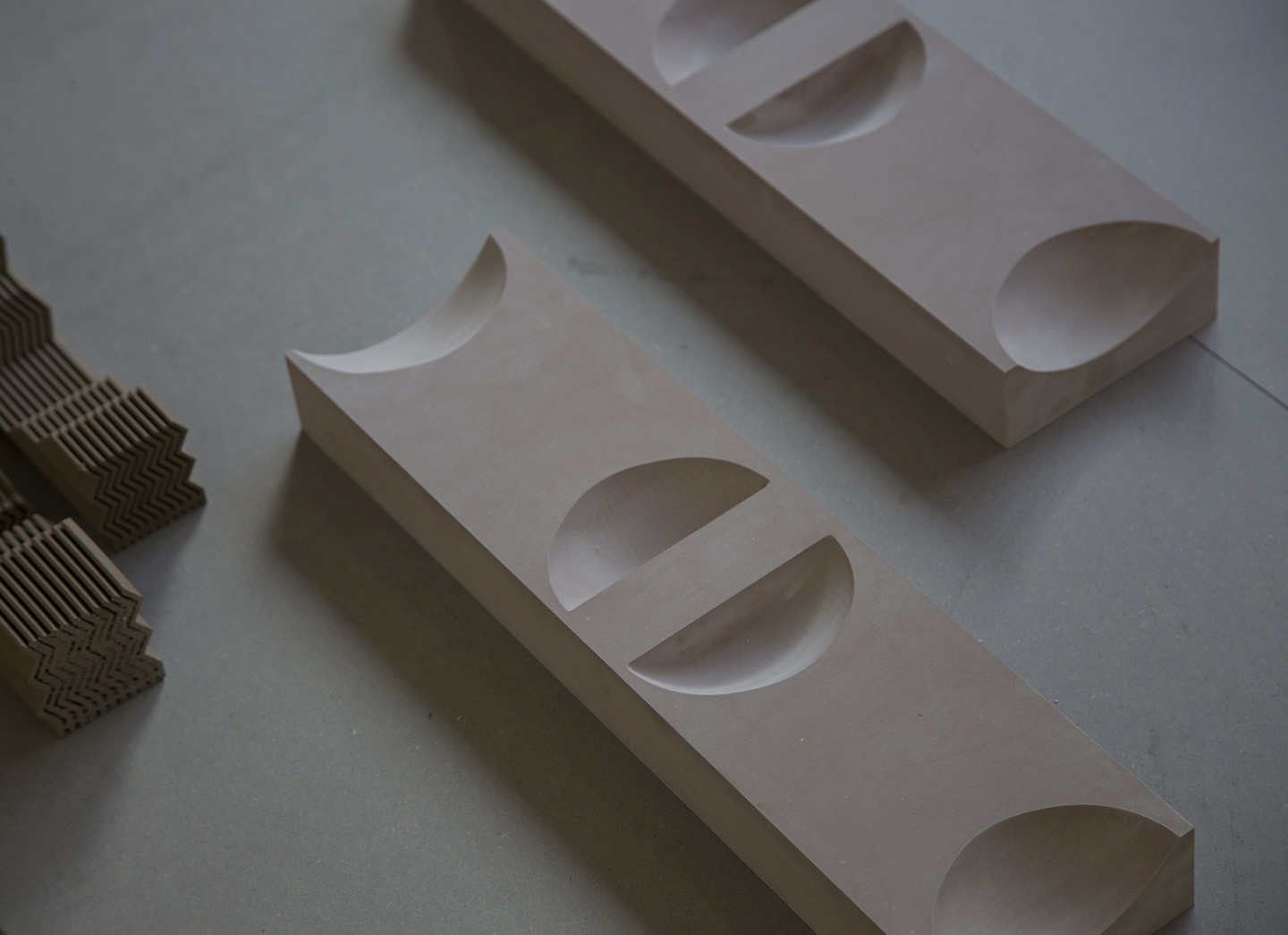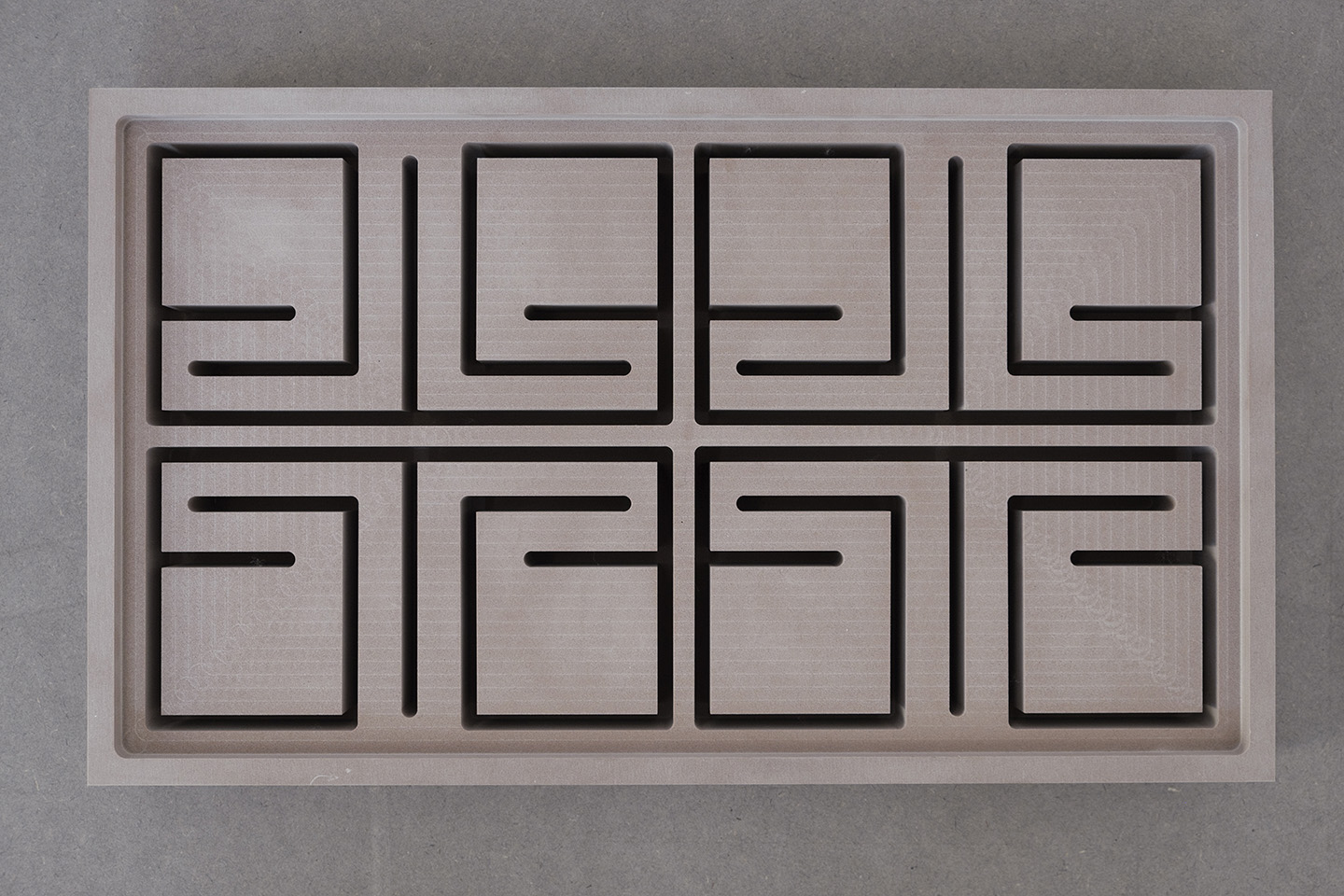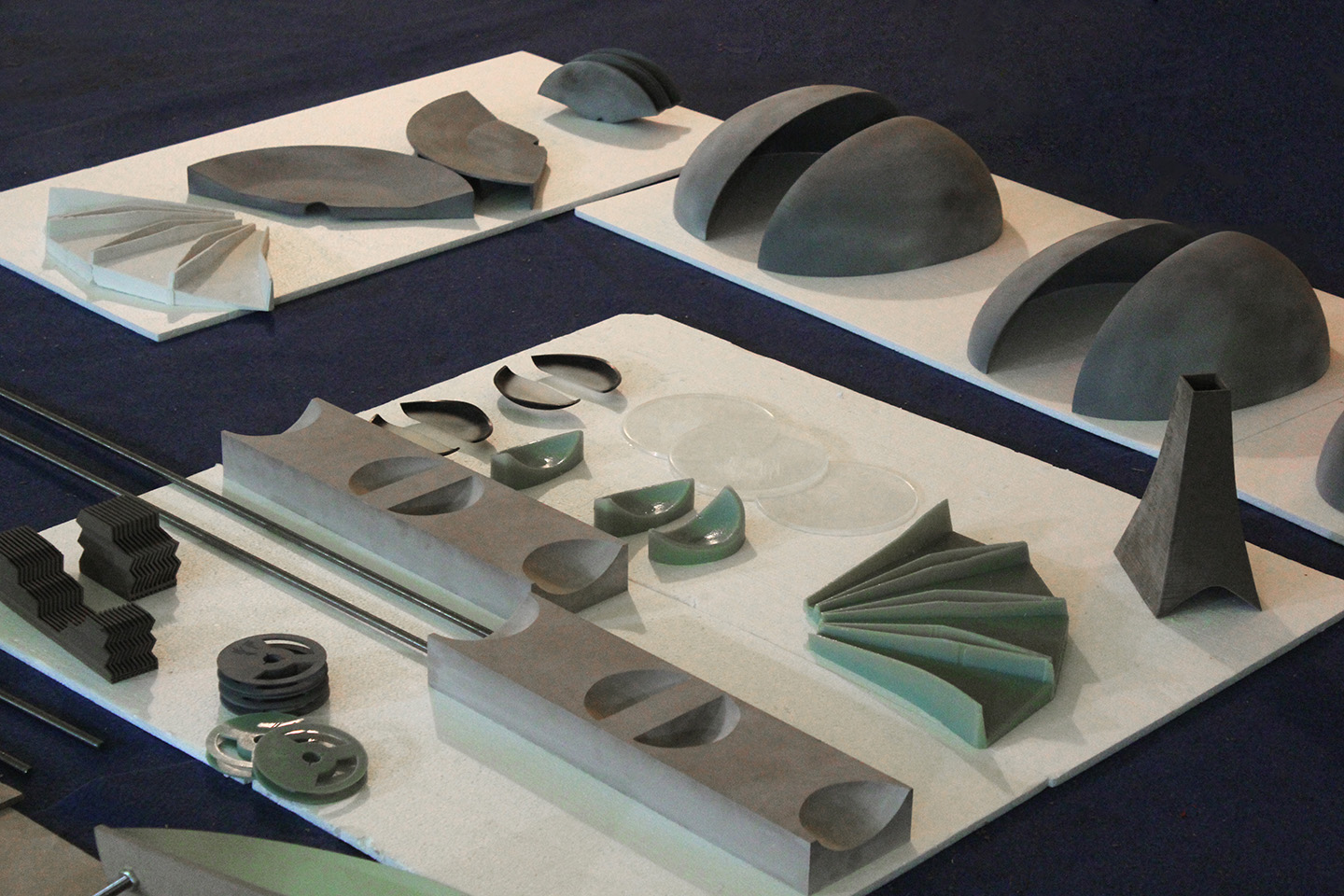 Office Project Room is pleased to announce the solo exhibition by Francesco Fonassi (Milan, 1983), in dialogue with the work 'Concetto spaziale, ovale' (1978) by Lucio Fontana (Rosario, Argentina, 1899 – Varese, Italy, 1968). The show continue the exhibition cycle Dialoghi – a project that establishes a dialogue between younger and more established artists, where respective working methodologies, references, and subtle and explicit influences and resemblances are renewed in each exhibition moment. 
For the Office Project Room Francesco Fonassi establishes a close dialogue with 'Concetto spaziale, ovale' by Lucio Fontana, a ceramic piece made in 1968. Secondo distretto – the core of the presented works – arises from a perpetual interest in the development of war technology and its derivations, the techniques and methods of shooting and diffusion of sound in space and the falsified, popular panorama of the so-called pseudosciences, in a relationship between the body, mind and architecture that is almost never balanced.
Instances such as sender-receiver, shield, inset, barrier, and sensory leakage are revealed in a configuration of synthesis as forms and prototype forces. Fonassi starts a model reduction path, imagining an urbanised district where buildings are designed to bring the inhabitants together according to experimental and dissociated practices, typical of psycho-physics, acoustic persistence and radiophony. An array of scalable, rational and mental devices and infrastructures.
at Office Project Room, Milan
until 30 June 2018