News
Franz Erhard Walther "The Body Decides" at WIELS Contemporary Art Center, Brussels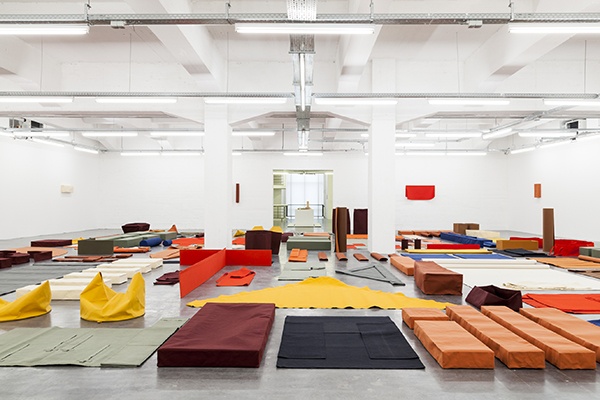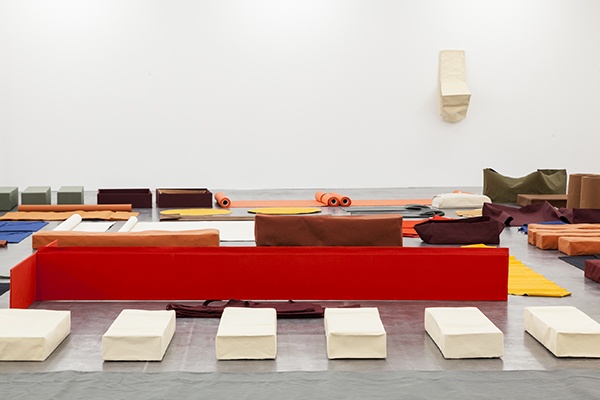 Franz Erhard Walther's exhibition offers an in-depth look at an influential German artist whose pioneering work straddles minimalist sculpture, conceptual art, abstract painting, and performance all while positing fundamental questions about the conventional idea of the artwork as an immutable, obdurate pedestalor wall-bound thing. Bringing together pivotal works made between the 1950s and the present, this exhibition focuses on Walther's ability to transform notions of objecthood and perception through drawings, paintings, fabric sculptures, participatory forms, languagebased works, photographic documentation and archival material.
Having participated in Harald Szeemann's legendary "When Attitudes Become Form" (1969) and dOCUMENTA V (1972) as well as the Museum of Modern Art's landmark "Spaces" (1970), Walther's remarkable coupling of elementary forms with conceptual ideas and a radical rethinking of the relationship between sculpture and action, so influential to the contemporary practices of young artists today, deserves renewed attention. With his novel use of fabric forms, which he developed while in art school in the early 1960s, the artist's aesthetics of actionincites visitors to engage with both sculpture and the institution in challenging ways.
The show at WIELS, the first for the artist in Belgium and one of the larger of his solo exhibitions to date, will underscore the essential tension provoked by Walther's work and the ways it thinks about what and artwork can do, or what can be done with it as opposed to how merely it appears or what it is. The show will trace this tension via a sweeping panorama of the artist's production, including more than one hundred works, while also drawing attention to the artist's relationship to documentation, both photographic and drawn, and his fundamental conception of the exhibition itself as a platform for social action. It will include numerous objects to be manipulated in the exhibition and will be animated by several workshops and work demonstrations led by the artist. The exhibition is curated by Elena Filipovic.
.
at WIELS Contemporary Art Center, Brussels
until 11 May 2014
.
Above – Store of Trial Sewn Pieces, since 1969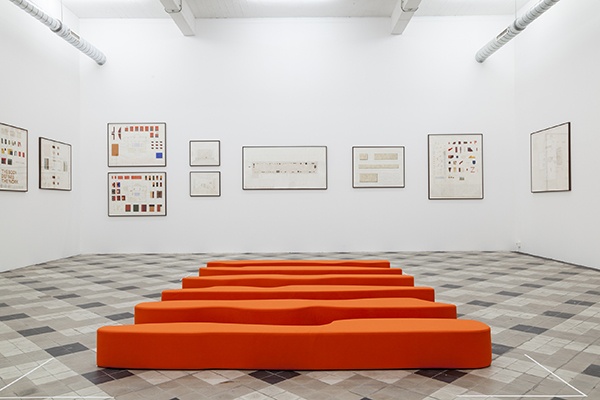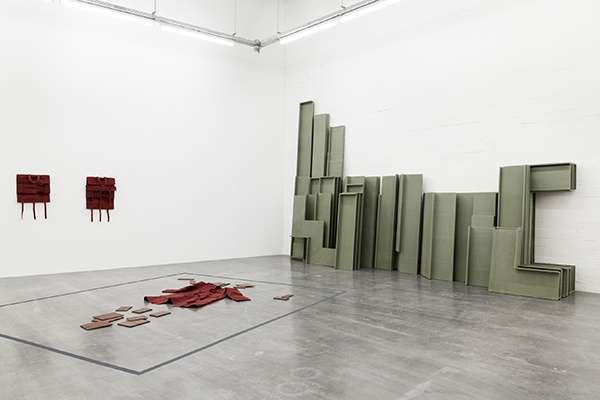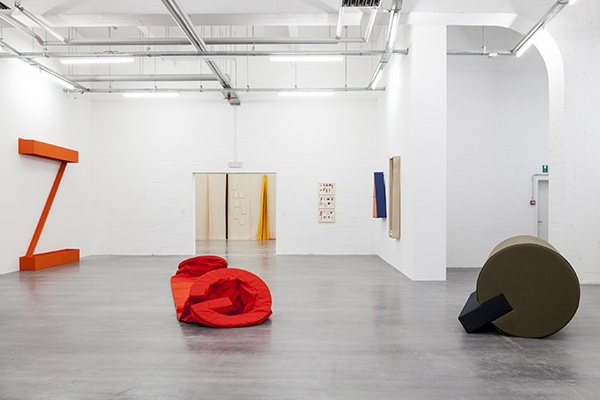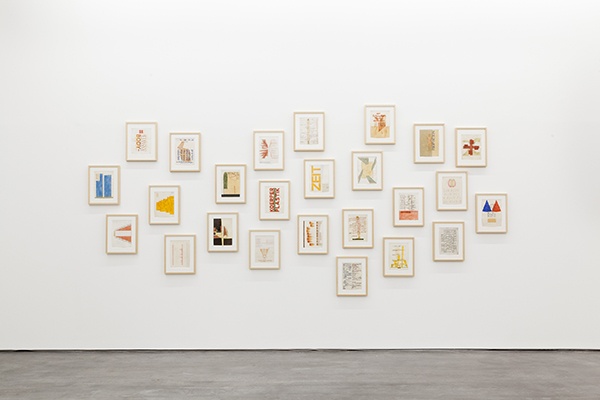 Work Drawings, 1963-1972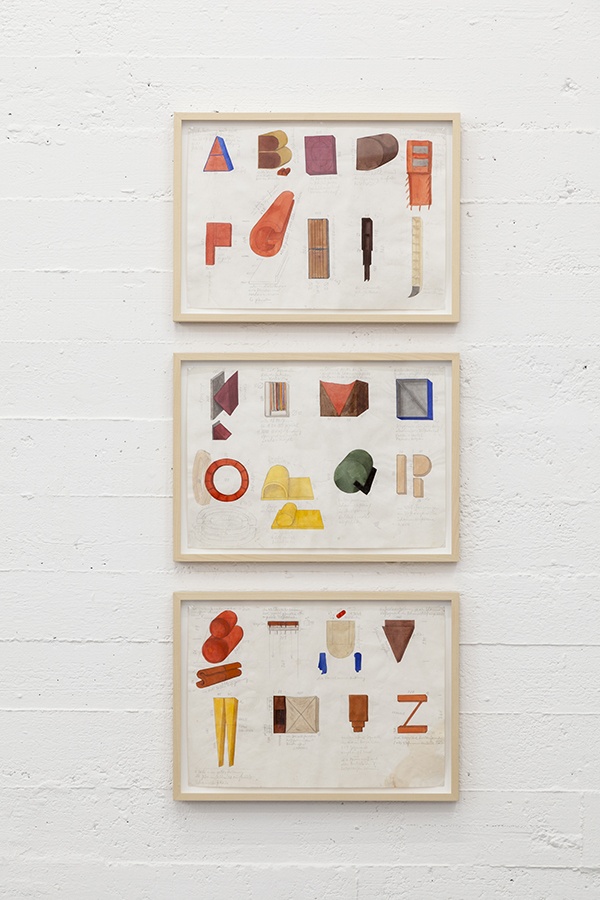 The New Alphabet, 1990-96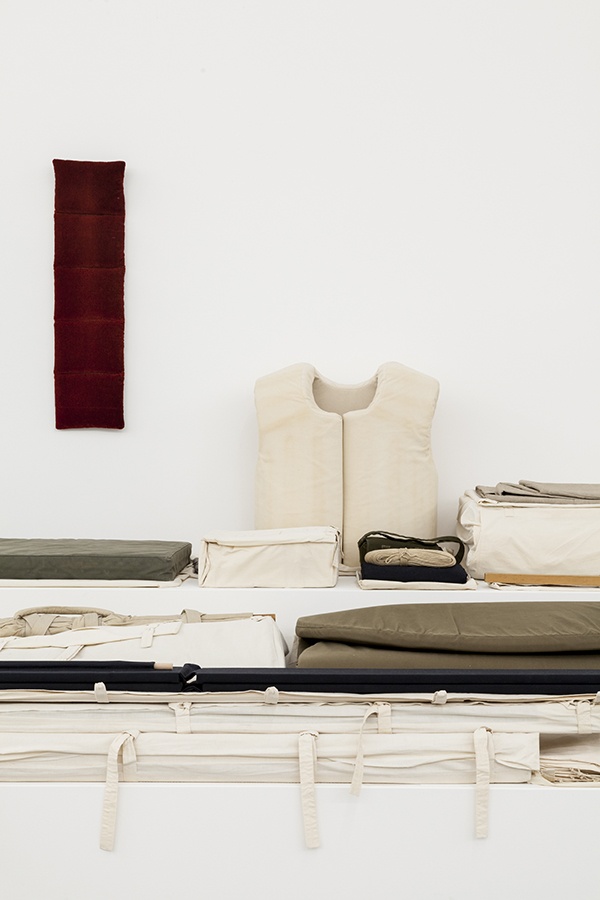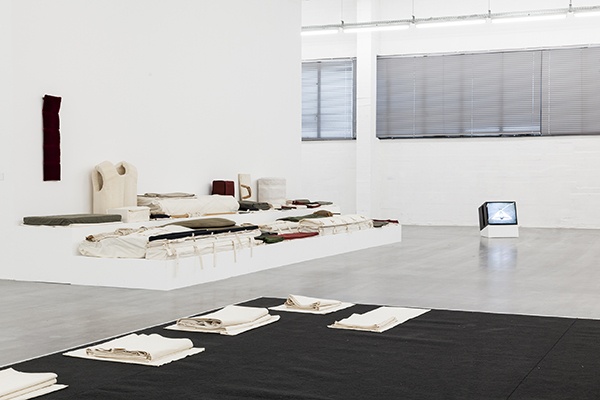 First Work Set, 1963-69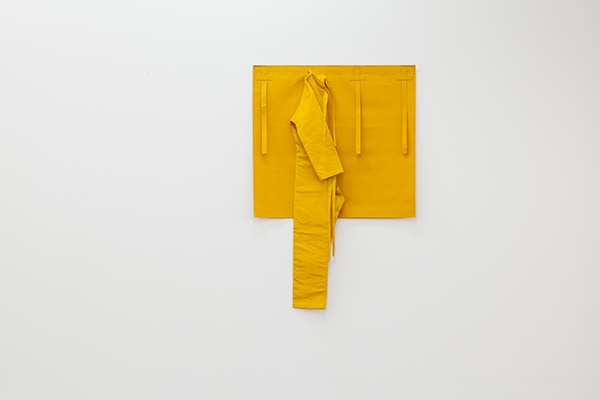 Store of Trial Sewn Pieces, since 1969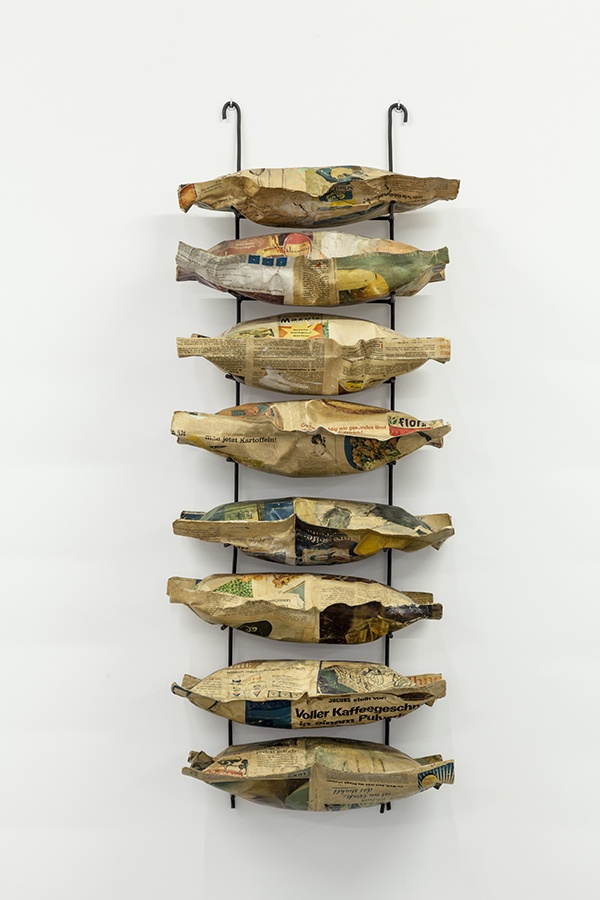 Eight Pillow Forms on a Rack, 1963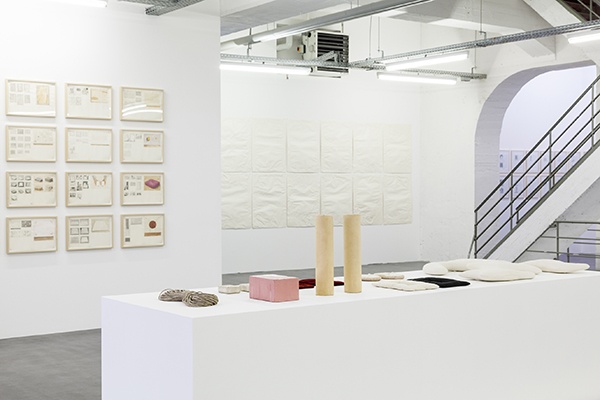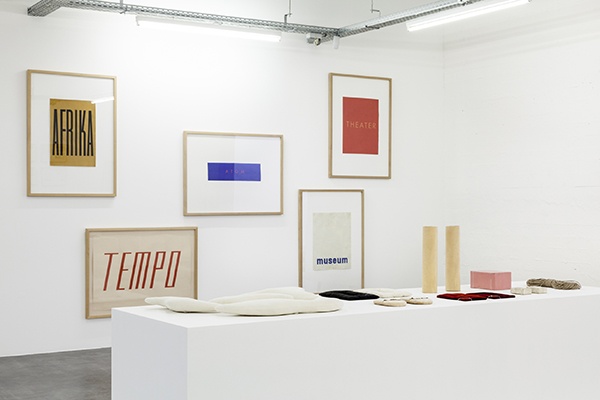 Franz Erhard Walther, "The Body Decides" installation view at WIELS, Brussels, 2014
Courtesy: WIELS, Brussels and The Franz Erhard Walther Foundation. Photo: © 2014 Sven Laurent – Let me shoot for you