EXHIBITIONS
Gabriel Rico "The Stone, The Branch, and The Golden Geometry" at Perrotin, Seoul
Close
1
2
3
4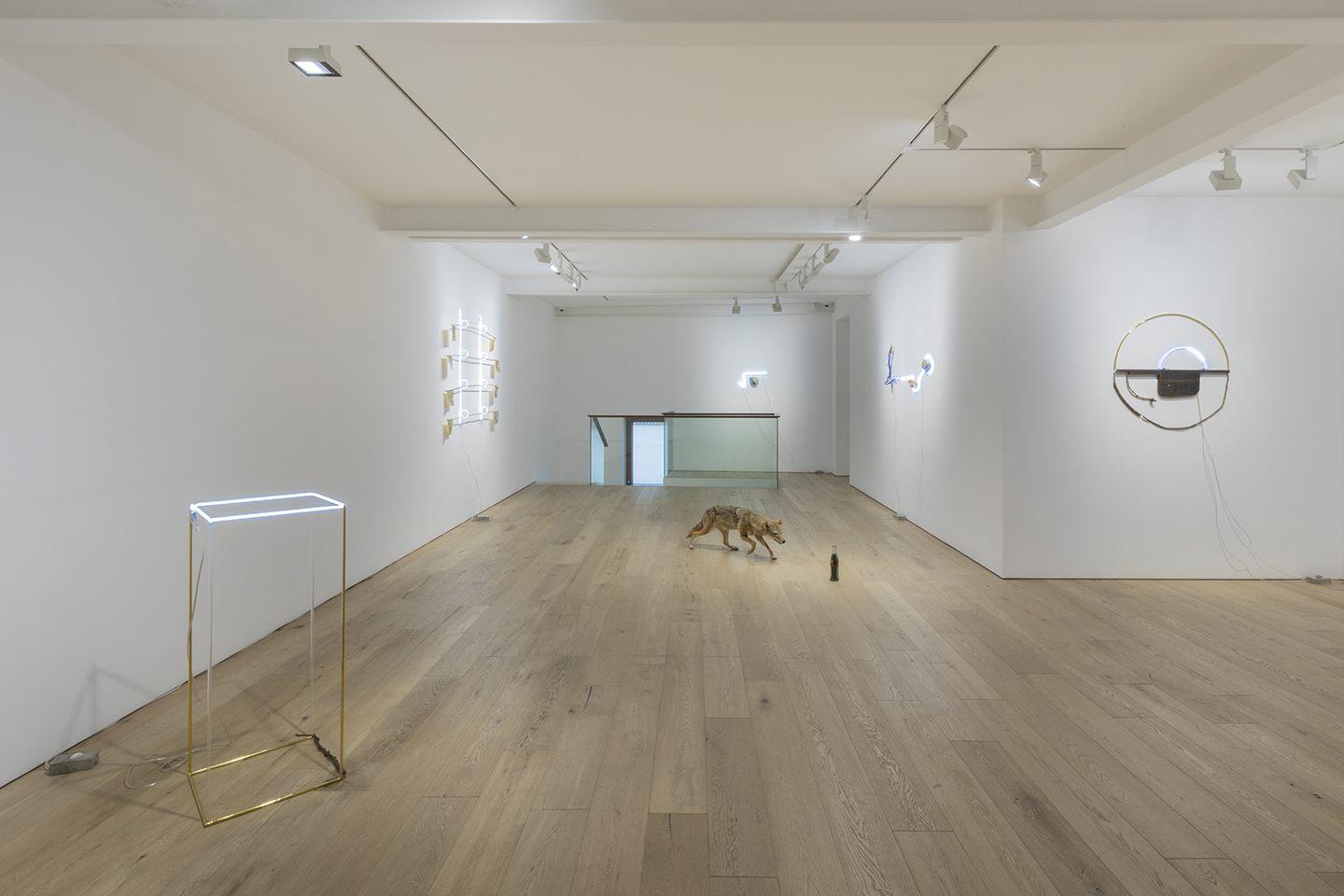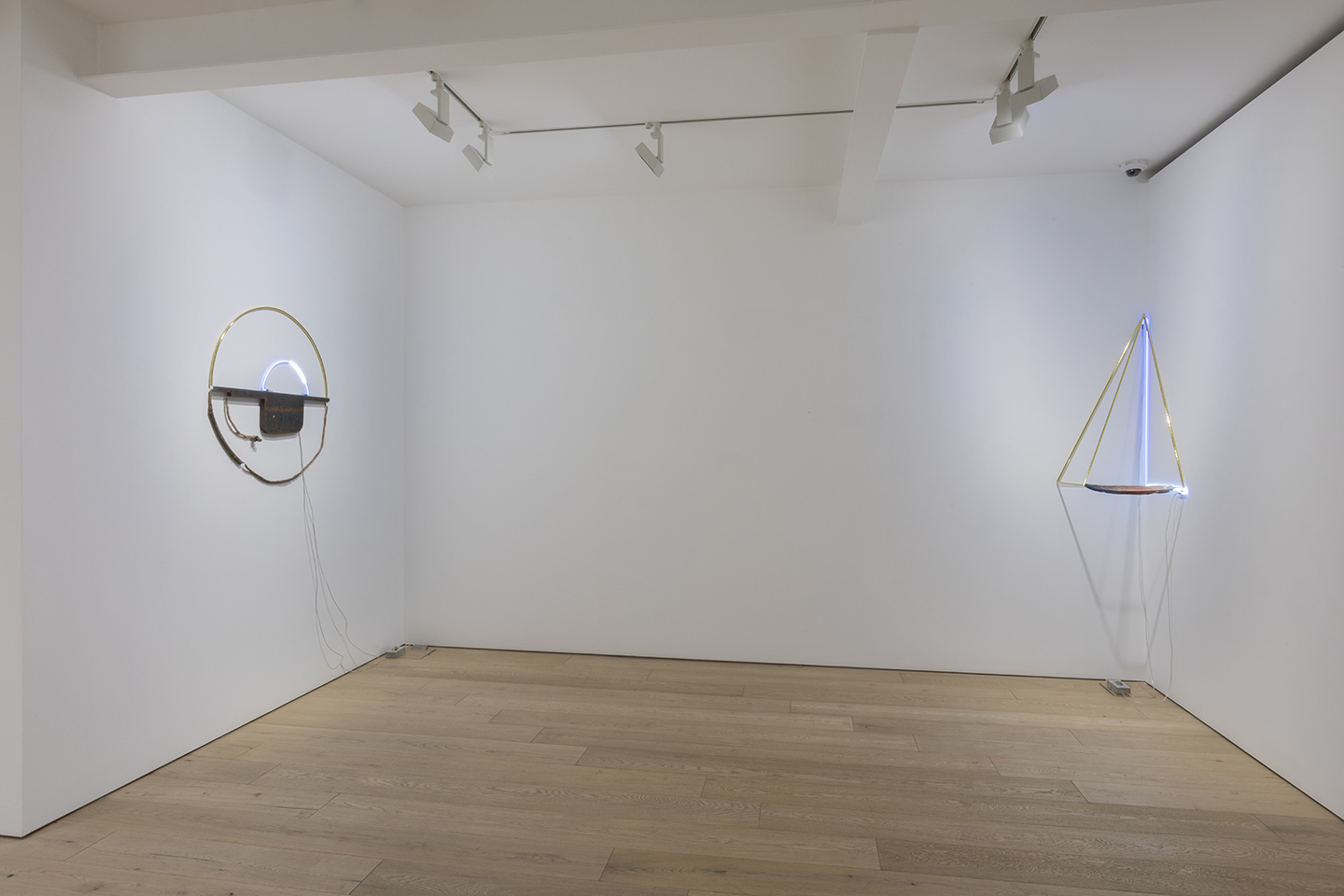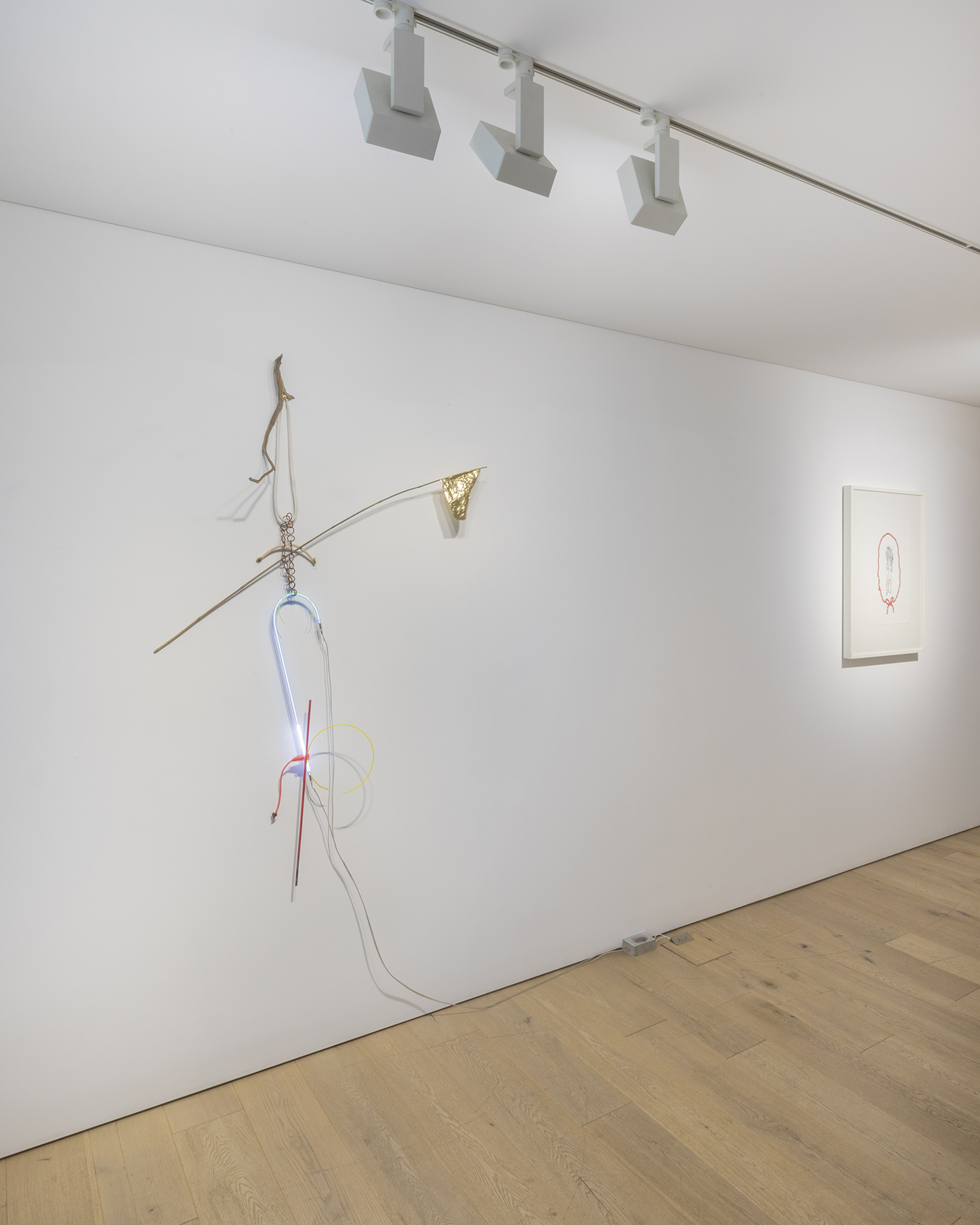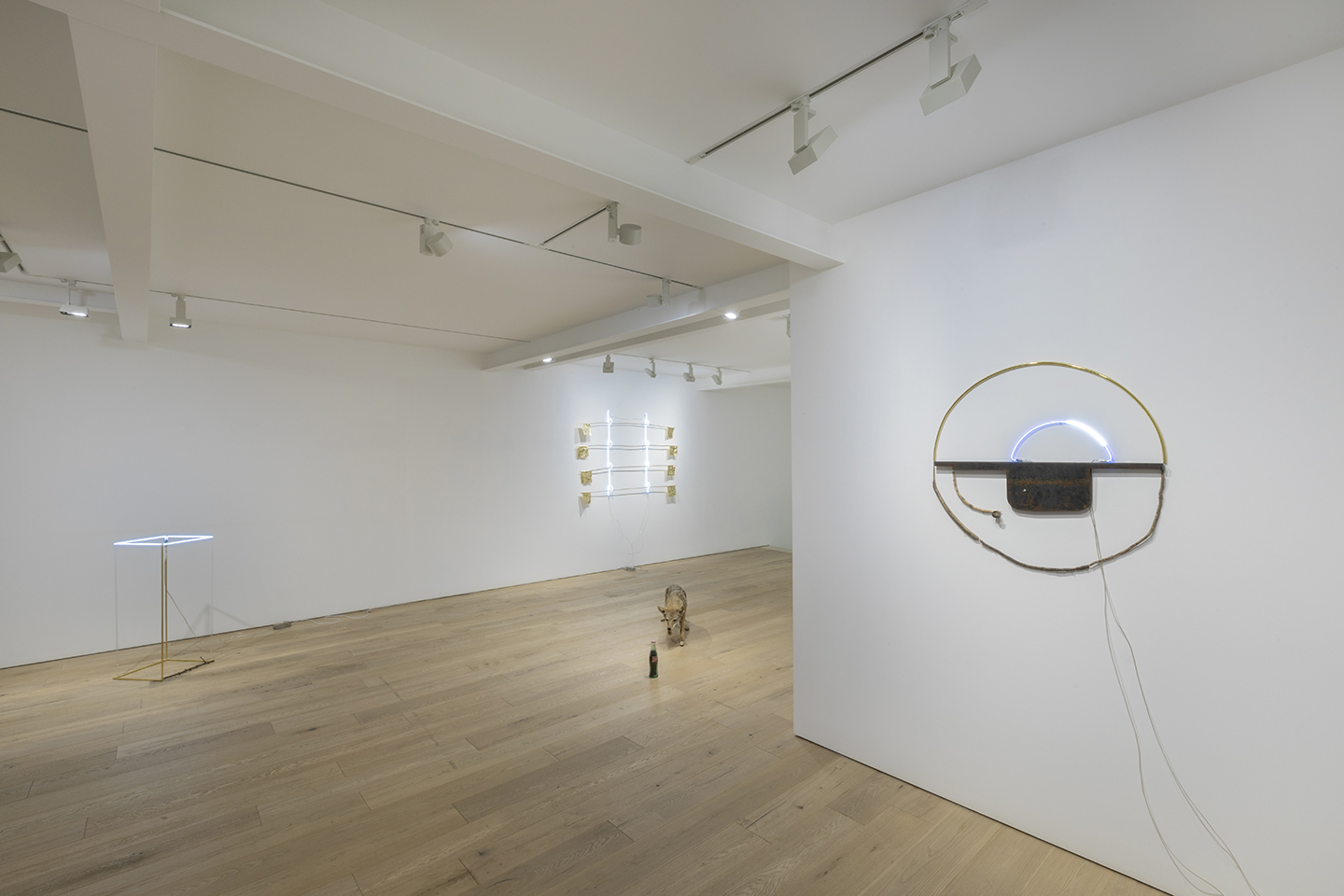 Perrotin is pleased to present Gabriel Rico's first solo exhibition in Asia with the gallery.
Looking back to a time when man was believed to be the master of nature, Rico investigates historical technologies seen during the peak of the Age of Reason. He distills geometric shapes that correspond to this period when the applied life sciences began to rely on mathematics to quantize nature in order to understand, dominate, and ultimately attempt to conquer it.
With a post-Surrealist approach, artist Gabriel Rico's latest body of work mines a range of materials from taxidermy animals to neon shapes and found objects, that together create environments addressing the
relationship between nature, architecture and the future ruins of civilization. Looking at the behaviors and survival techniques of insects, such as the preying mantis, and animals like the South American fox, he
creates settings that reveal complexities of the current human condition.
The juxtaposition of diverse life forms come together to mimic a mathematical equation or formula, which infuses the objects with a humor and irony reflective of the common struggle to attain a poetic equilibrium.

Gabriel Rico's work is featured in this year's Venice Biennale curated by Ralph Rugoff and is currently the subject of a major solo exhibition at the Aspen Art Museum curated by Heidi Zuckerman.
At Perrotin, Seoul
Until 7 September 2019