EXHIBITIONS
Gabriele Picco "Dovrei smetterla di origliare le falene" at Crociera di S. Luca, Brescia
Close
1
2
3
4
5
6
7
8
9
10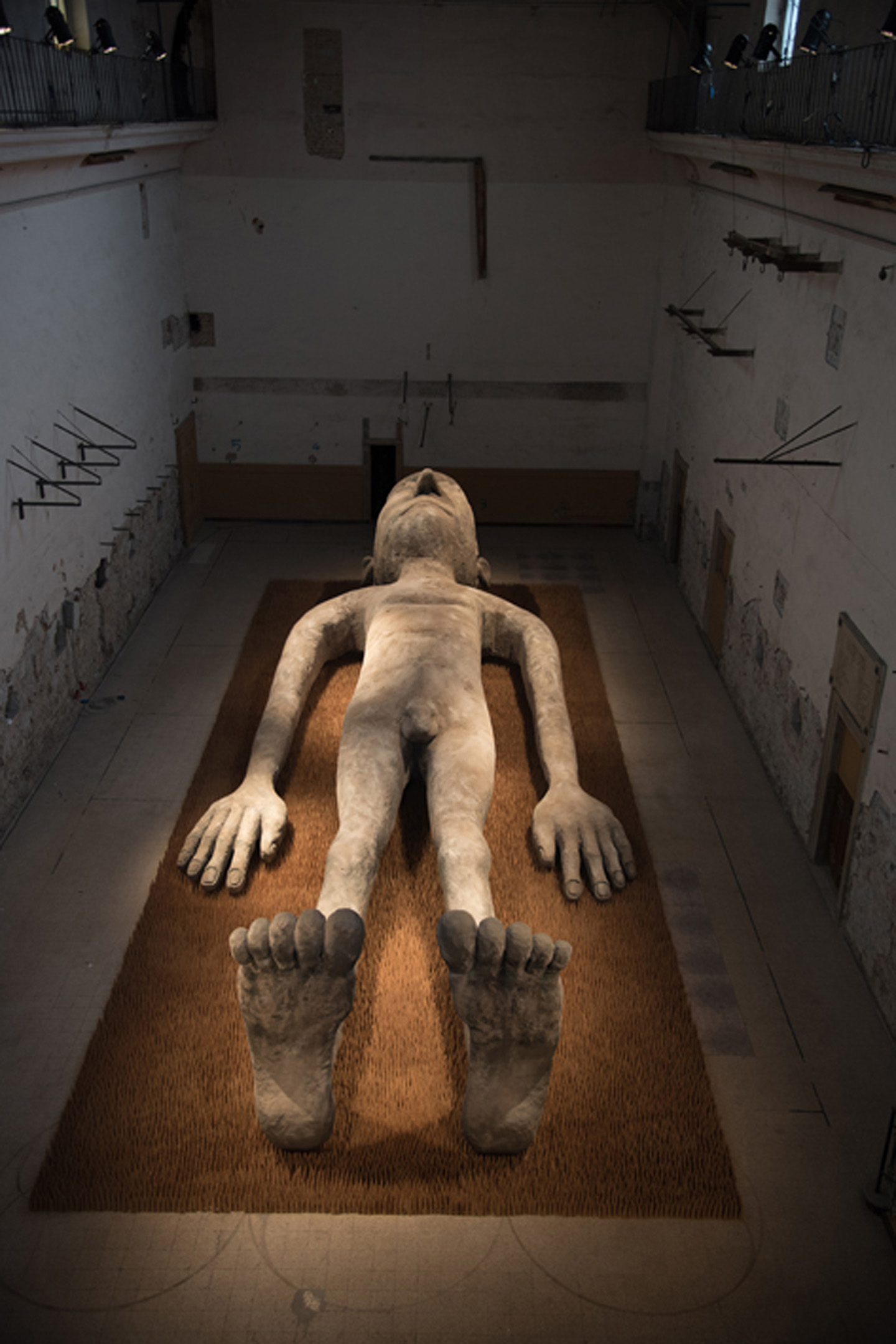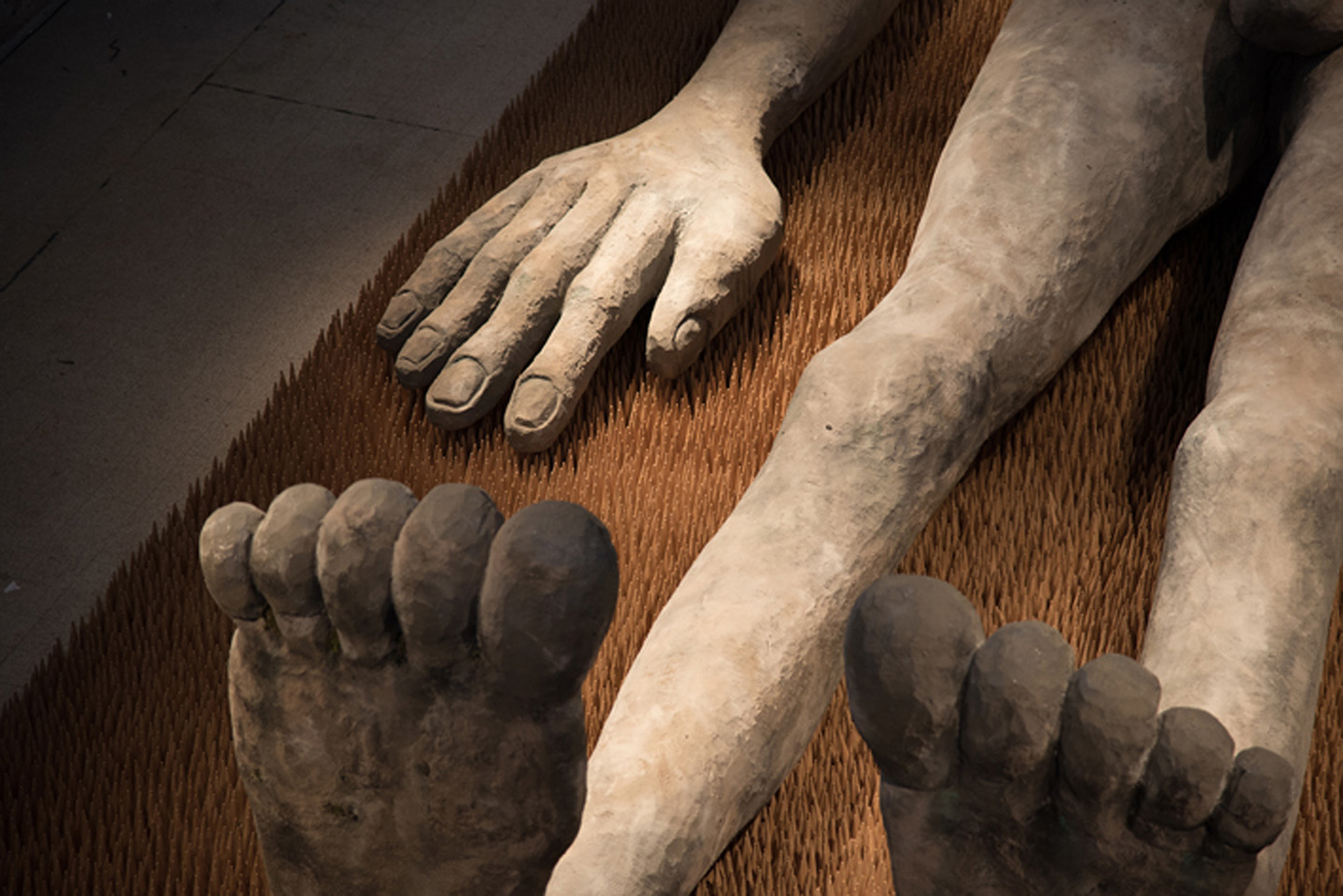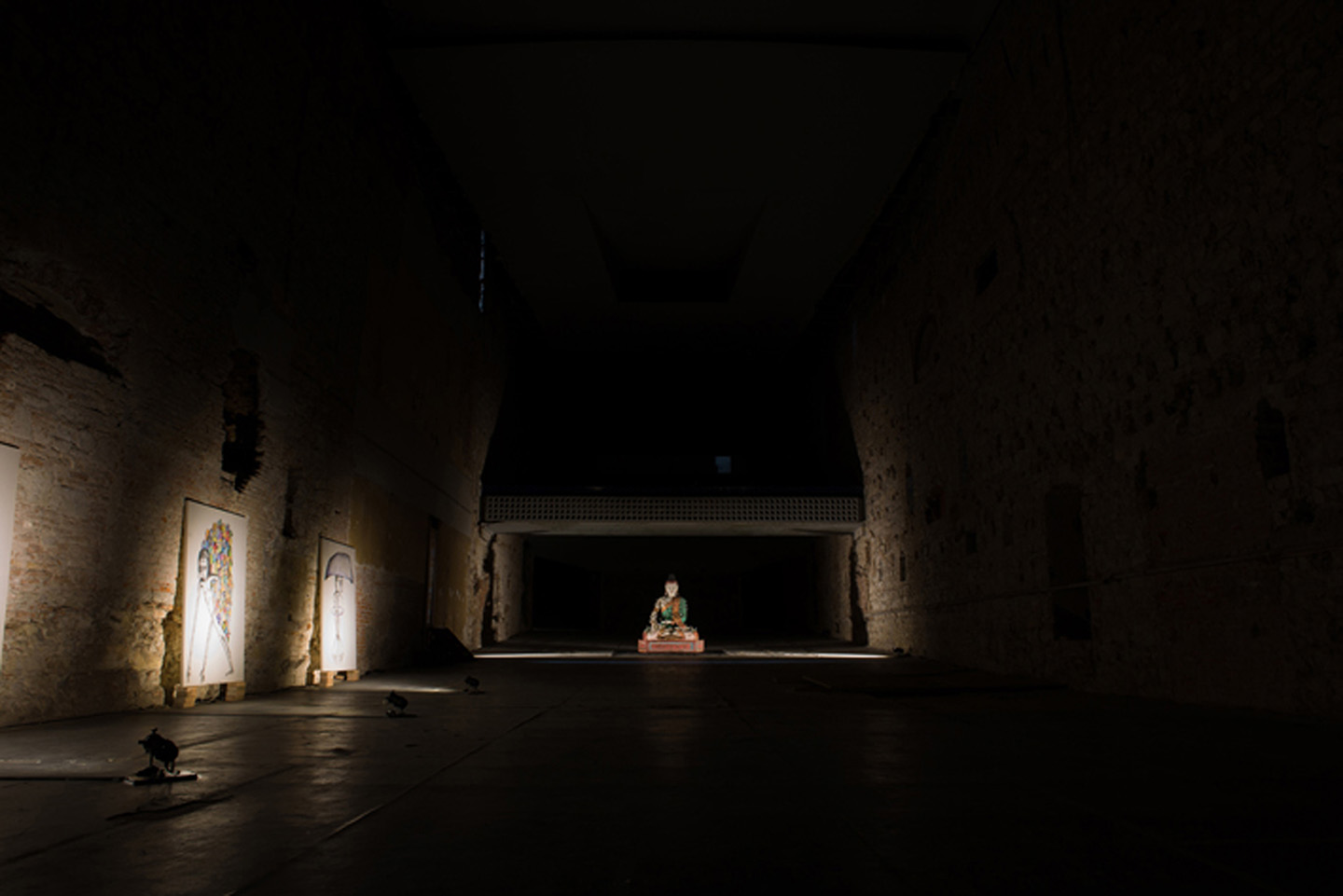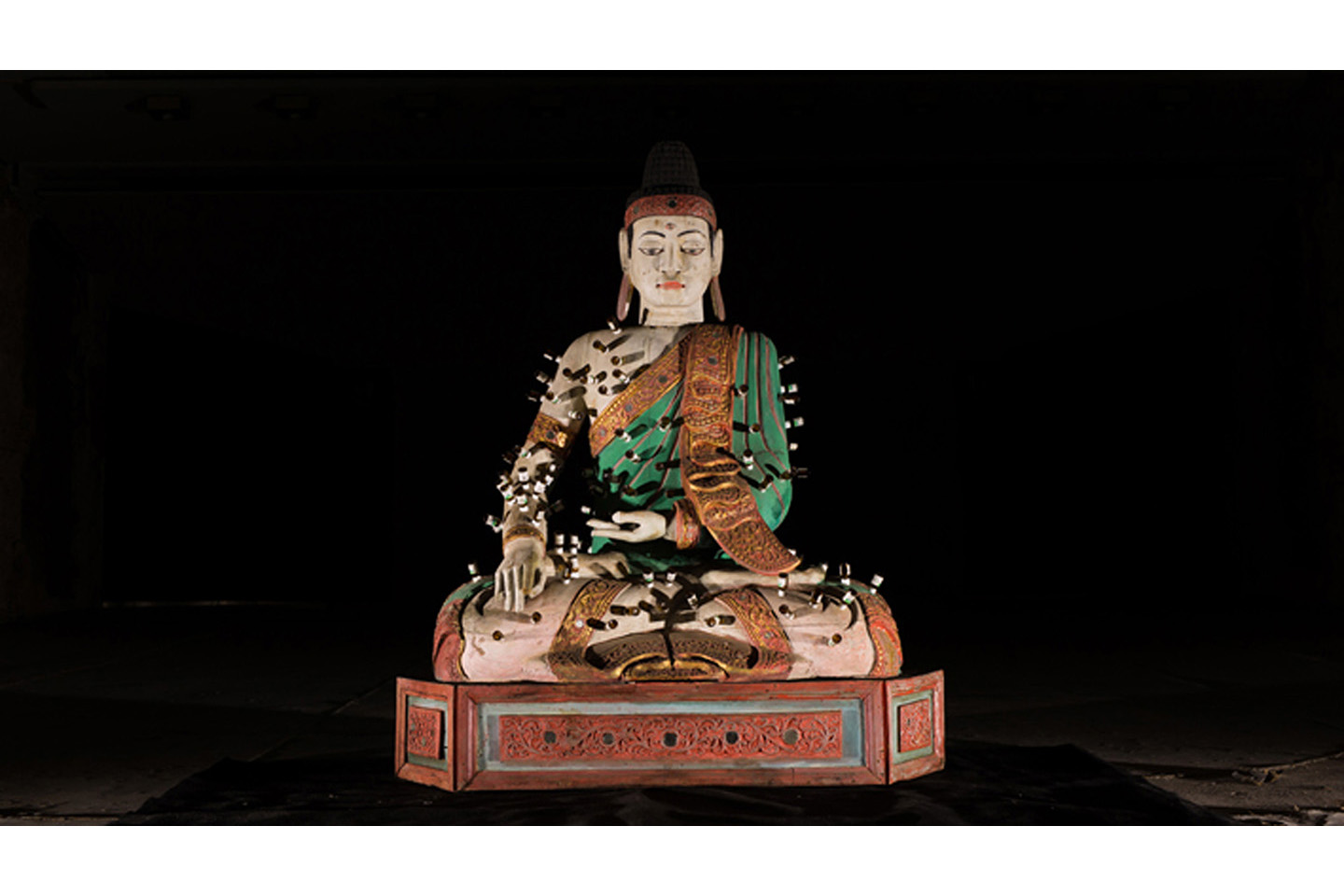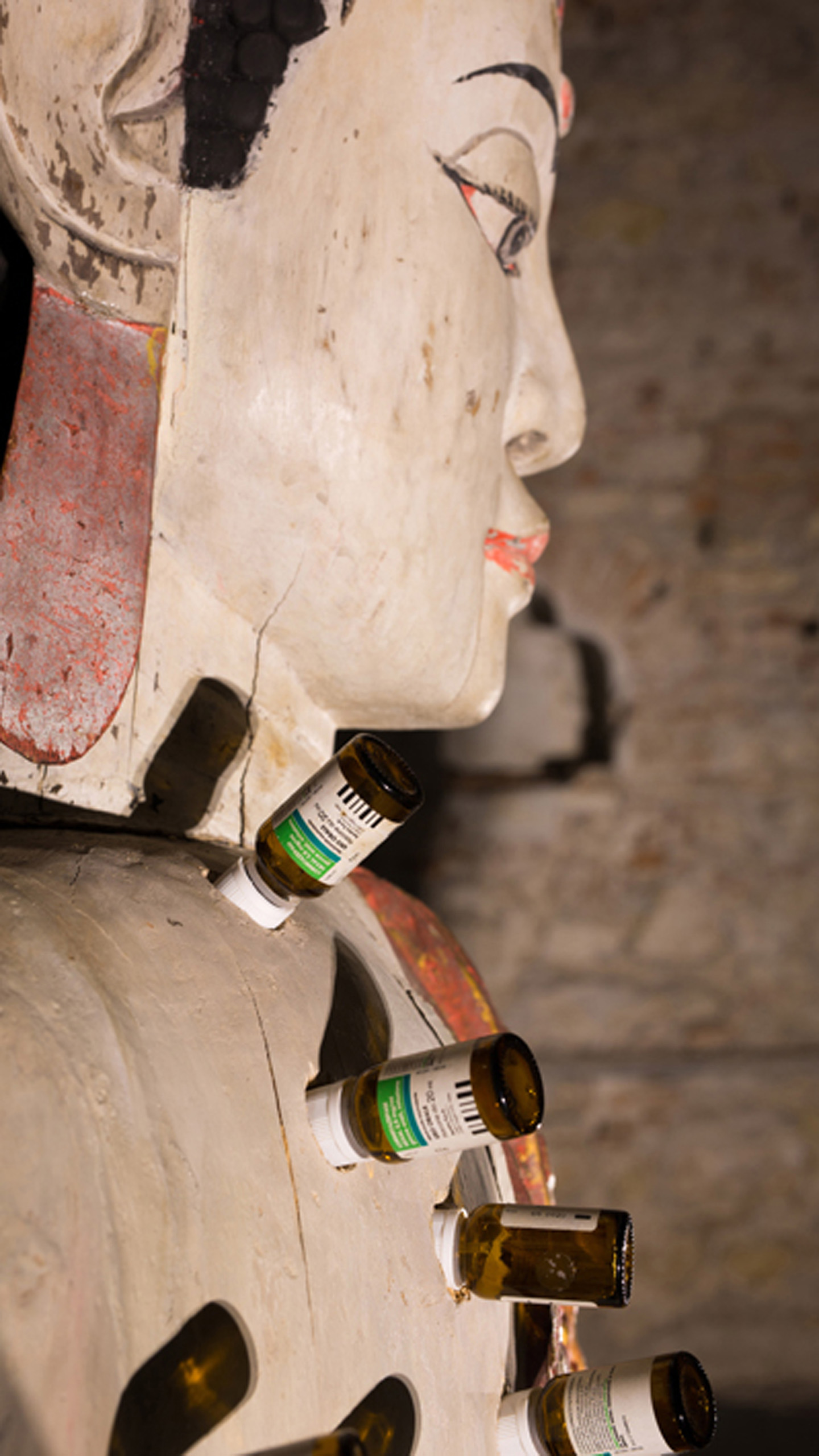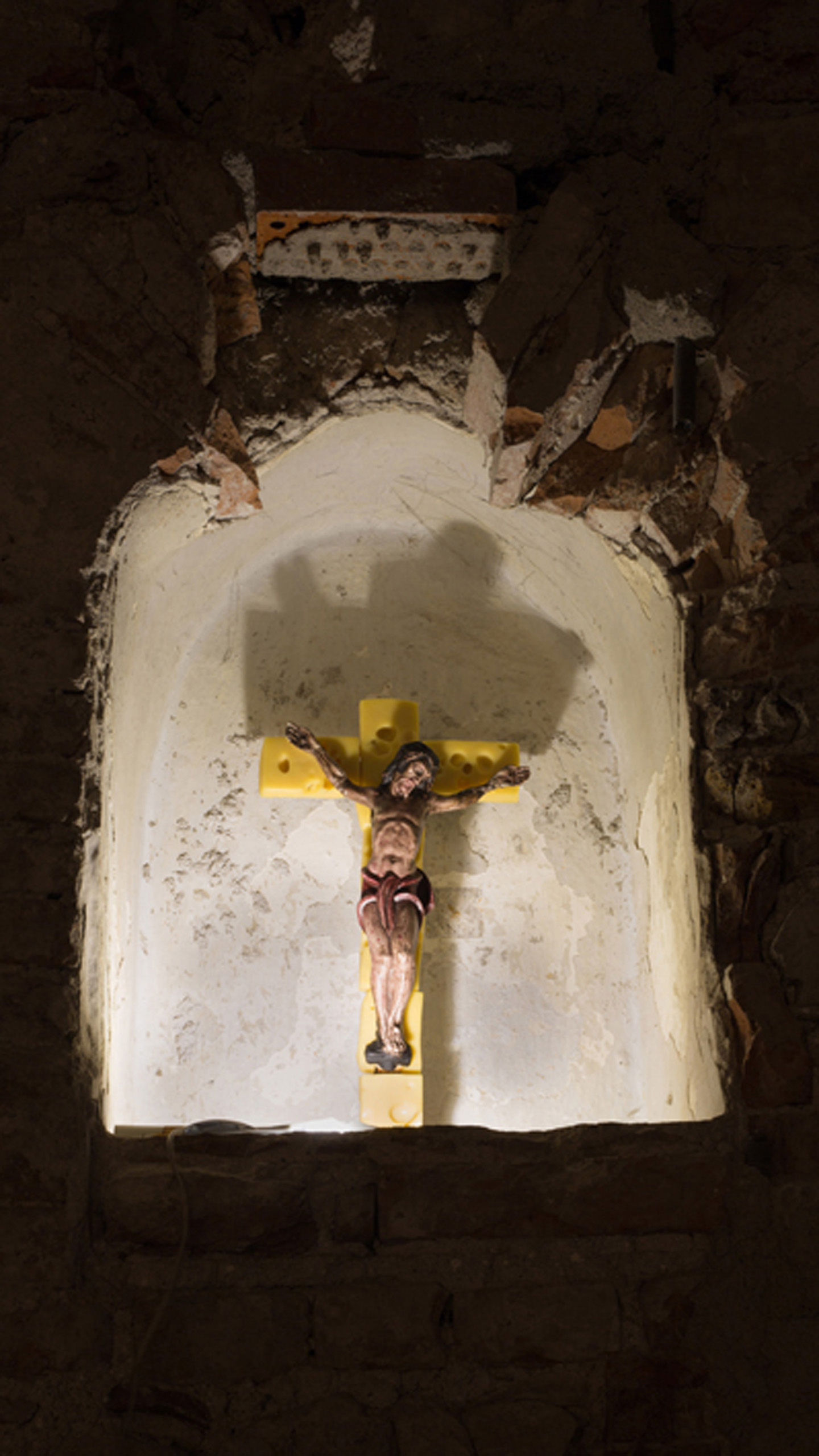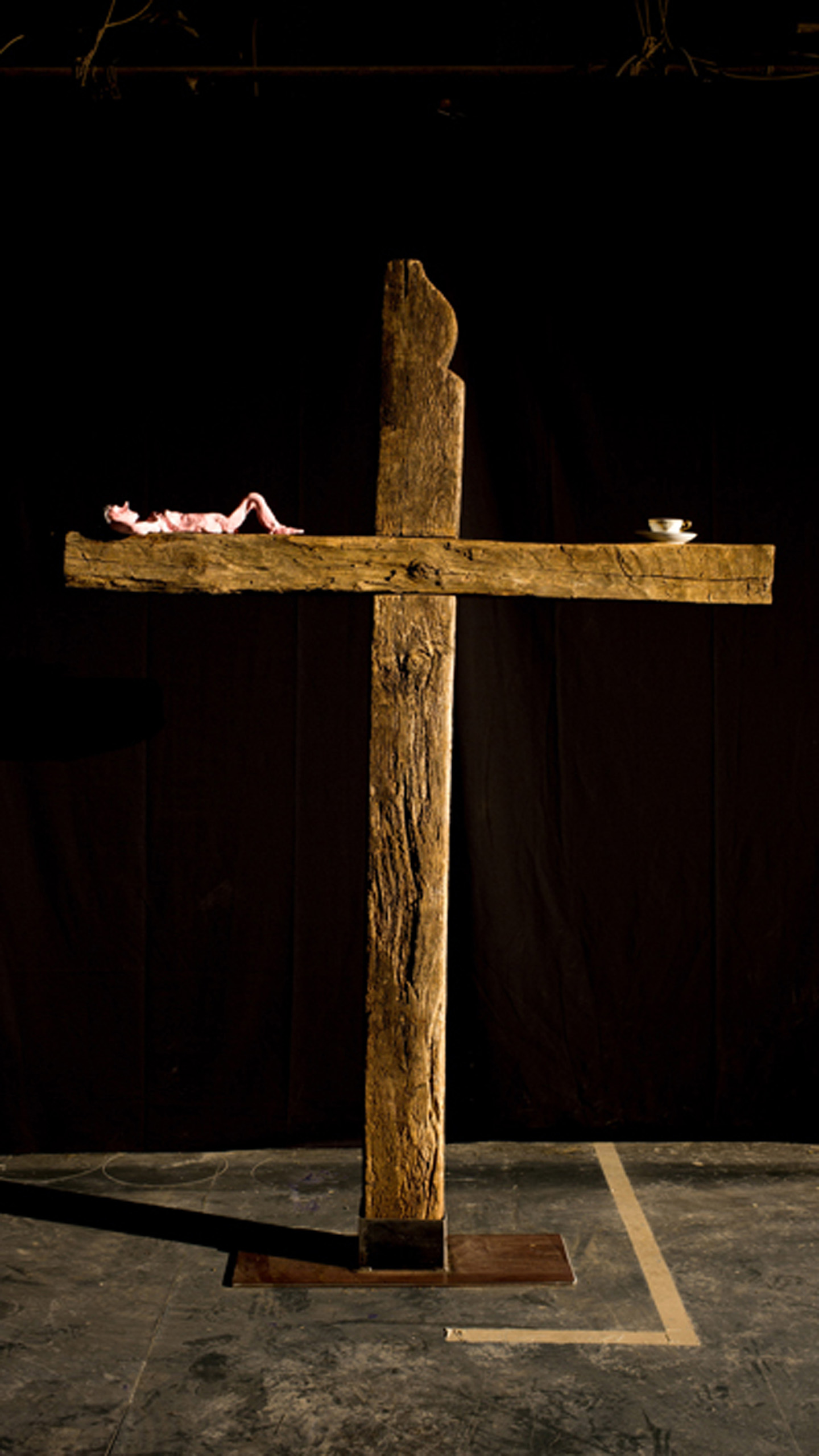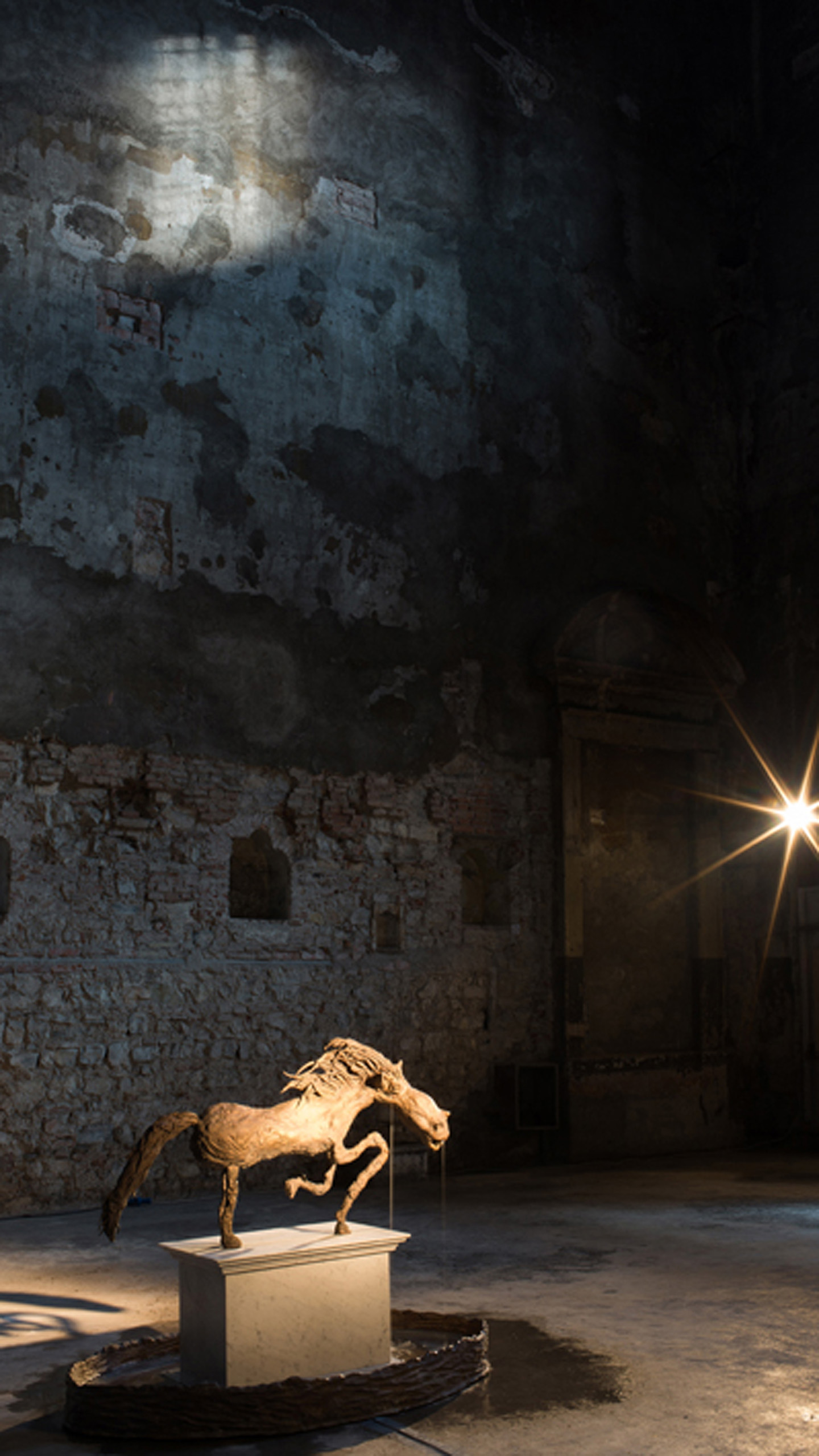 The historical palazzo Crociera di S. Luca in Brescia – from 24 February to 25 March, during the 12th edition of the contemporary art fair Meccaniche della Meraviglia – will feature works by Gabriele Picco. The artist is returning to Italy after a long experience in America with this solo show in his native city, presenting four important sculptures, placed in the 600 or so square meters of the old former hospital.
At the center of Gabriele Picco's universe there is a visionary world, a theater of the absurd home to our fears and dreams.
The first room is occupied by the gigantic figure of Frank the Fakir. A mysterious man sixteen-meters long who seems to be made of stone, lying on a bed in which the nails have been replaced by 57,000 real ice cream cones, with the ends pointed up. Viewers must inevitably consider their own smallness, as just the head and the feet of the fakir are nearly three meters tall. A ramp of stairs will allow viewers to observe the sculpture from a balcony, and there will be the aroma of the fresh cones to create a full sensory experience. Conceived by Gabriele Picco in 1998, the sculpture has finally been realized 20 years later, thanks to the city of Brescia that has provided the space for the Meccaniche della Meraviglia.
But who is Frank? Picco explains: "I like the idea that the nails of the fakir are replaced by ice cream cones, something that we all associate with childhood, carefreeness and joy. Perhaps this sculpture has an element of melancholy to it, I think it also speaks somehow to pain and nostalgia. Despite his dimensions, I look at Frank the Fakir as though he were a little poem.

at Crociera di S. Luca, Brescia
until 27 May 2018 (weekends only)