REVIEWS
"Garden of Earthly Delights" at Gropius Bau, Berlin
Close
1
2
3
4
5
6
7
8
9
10
11
12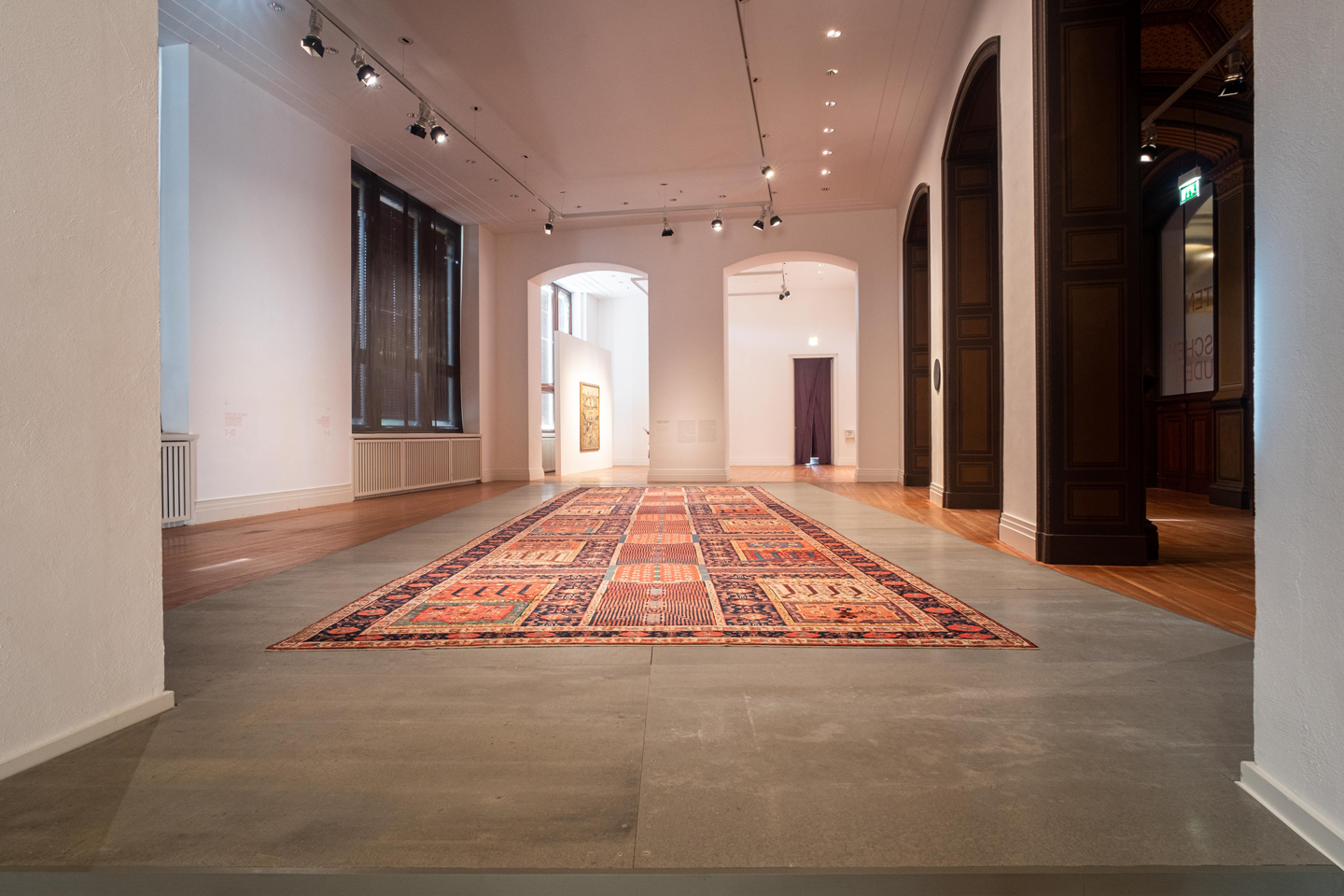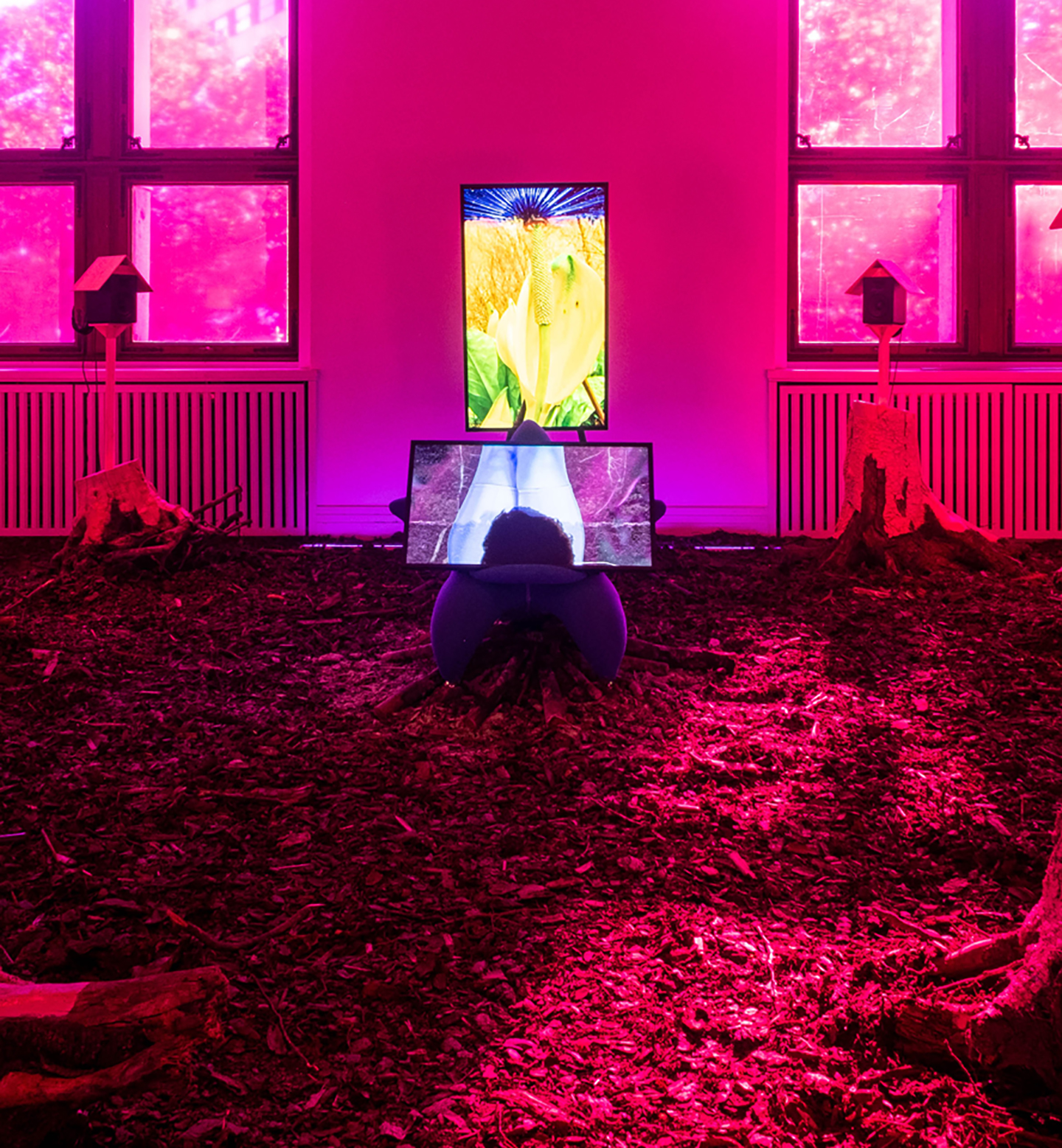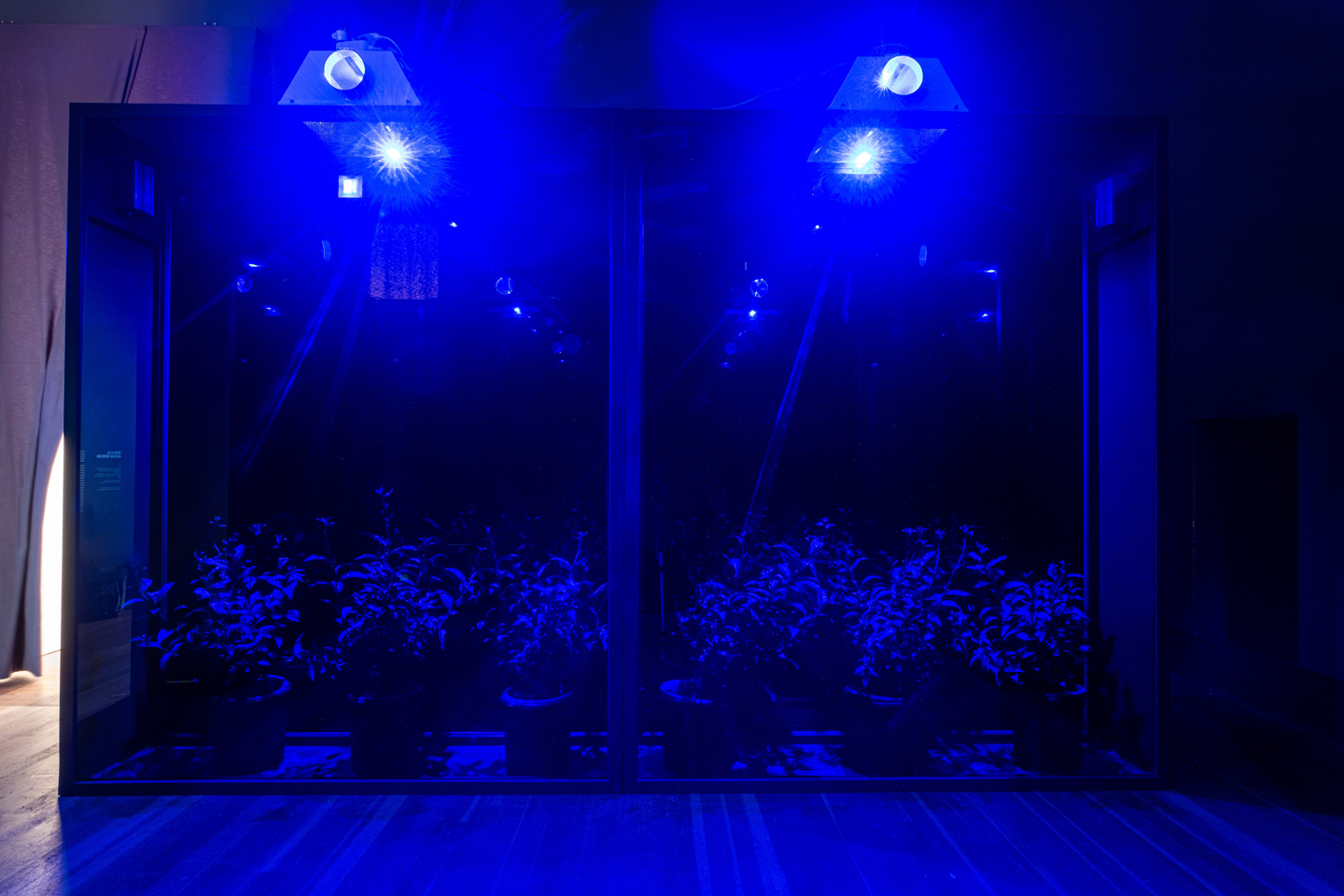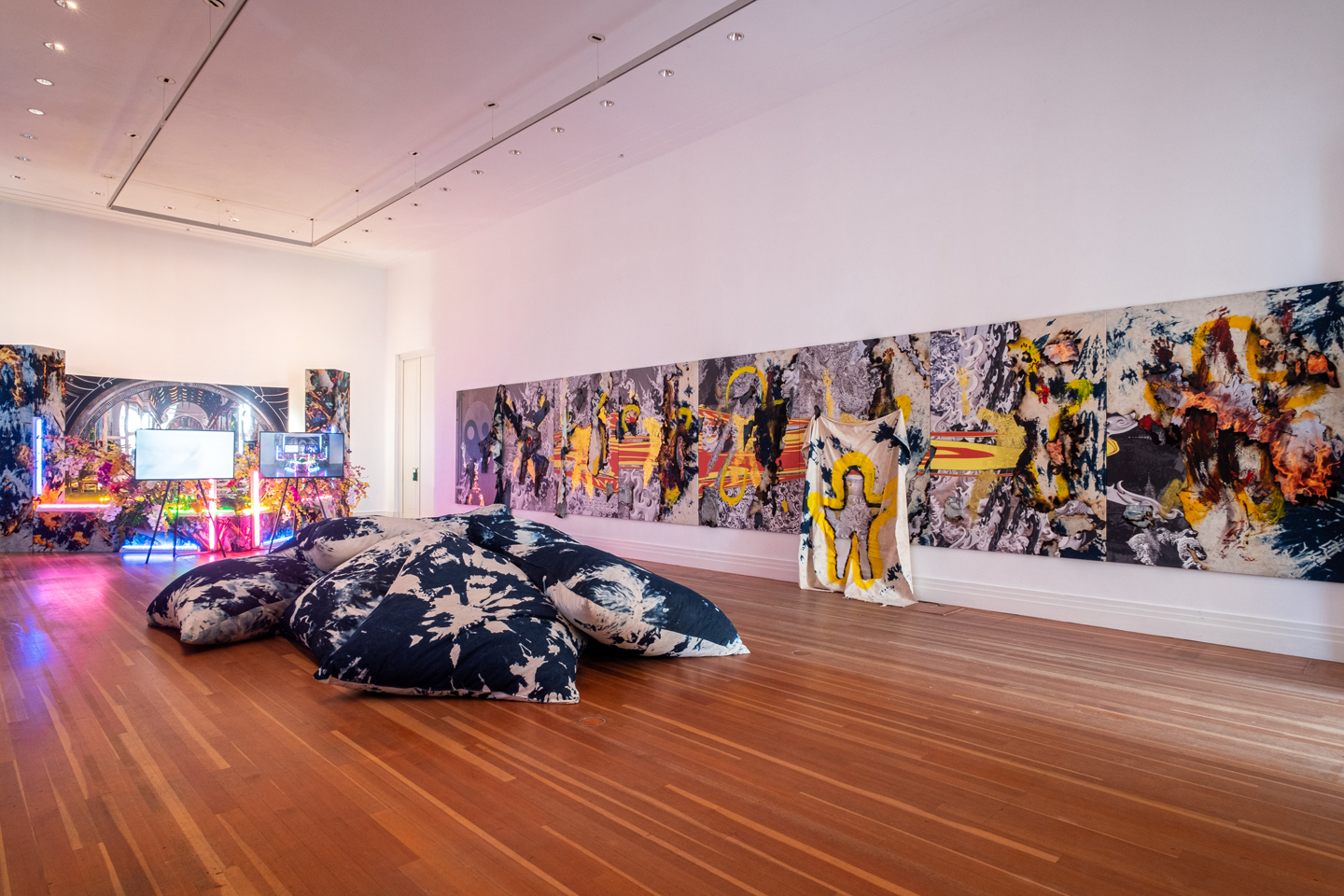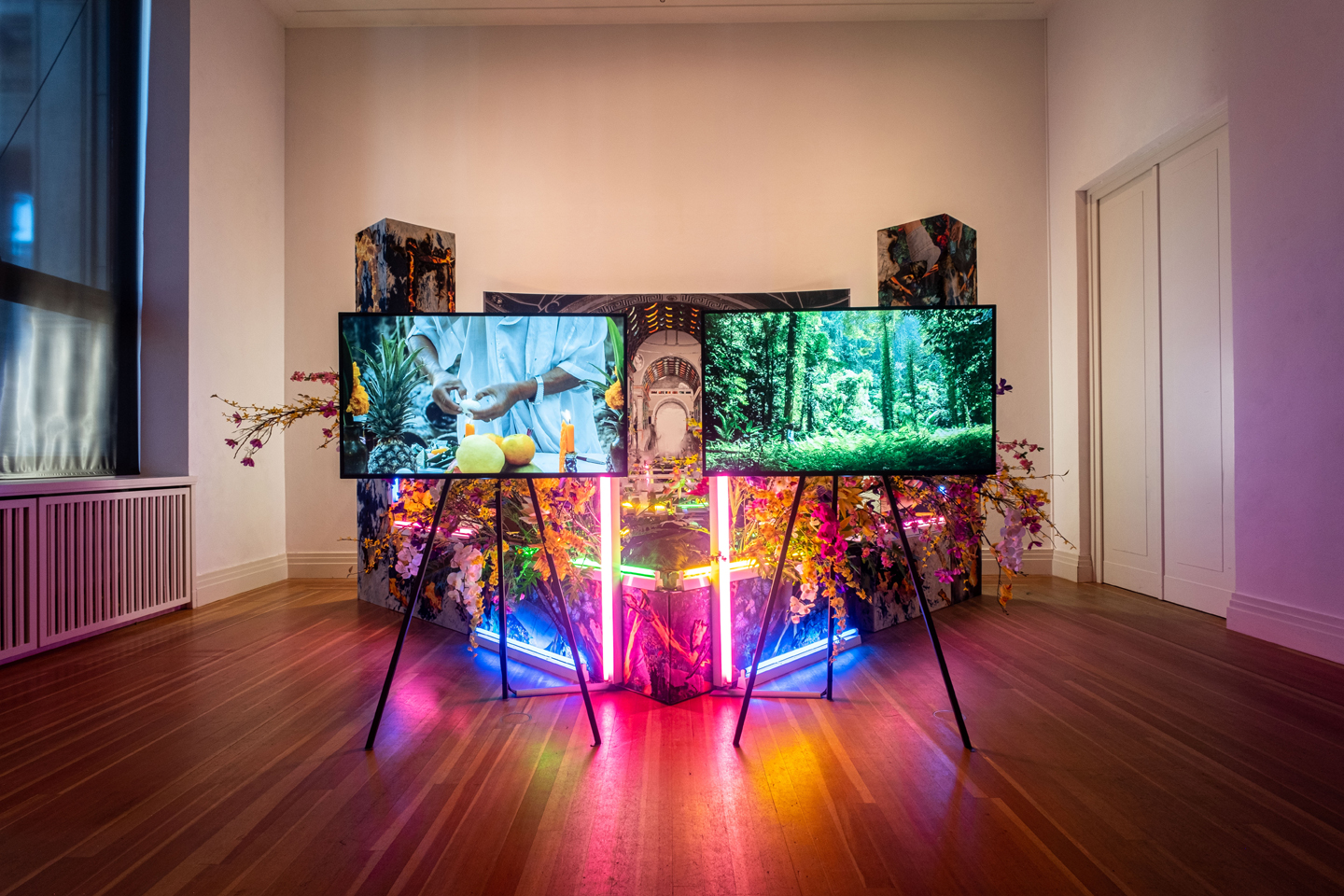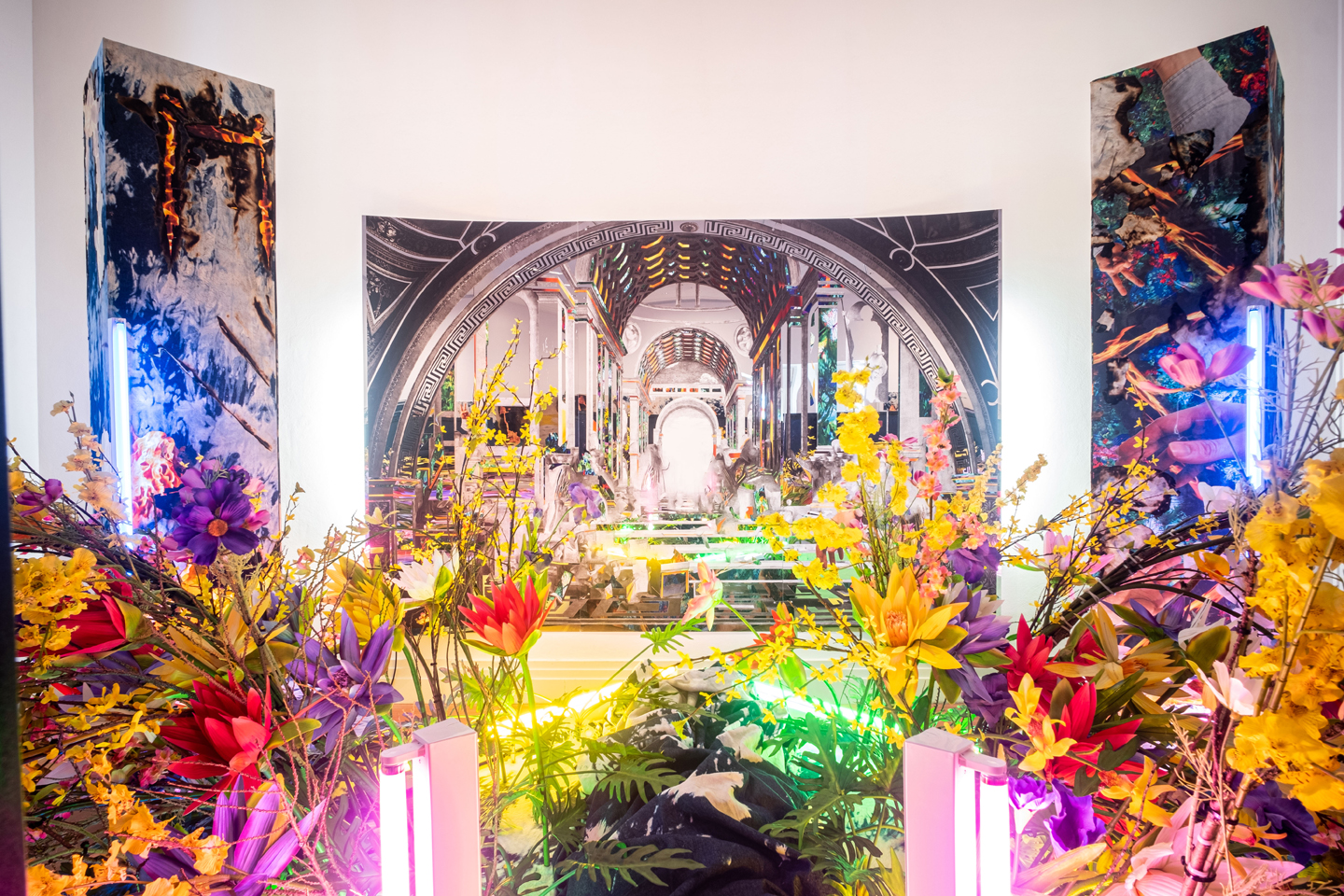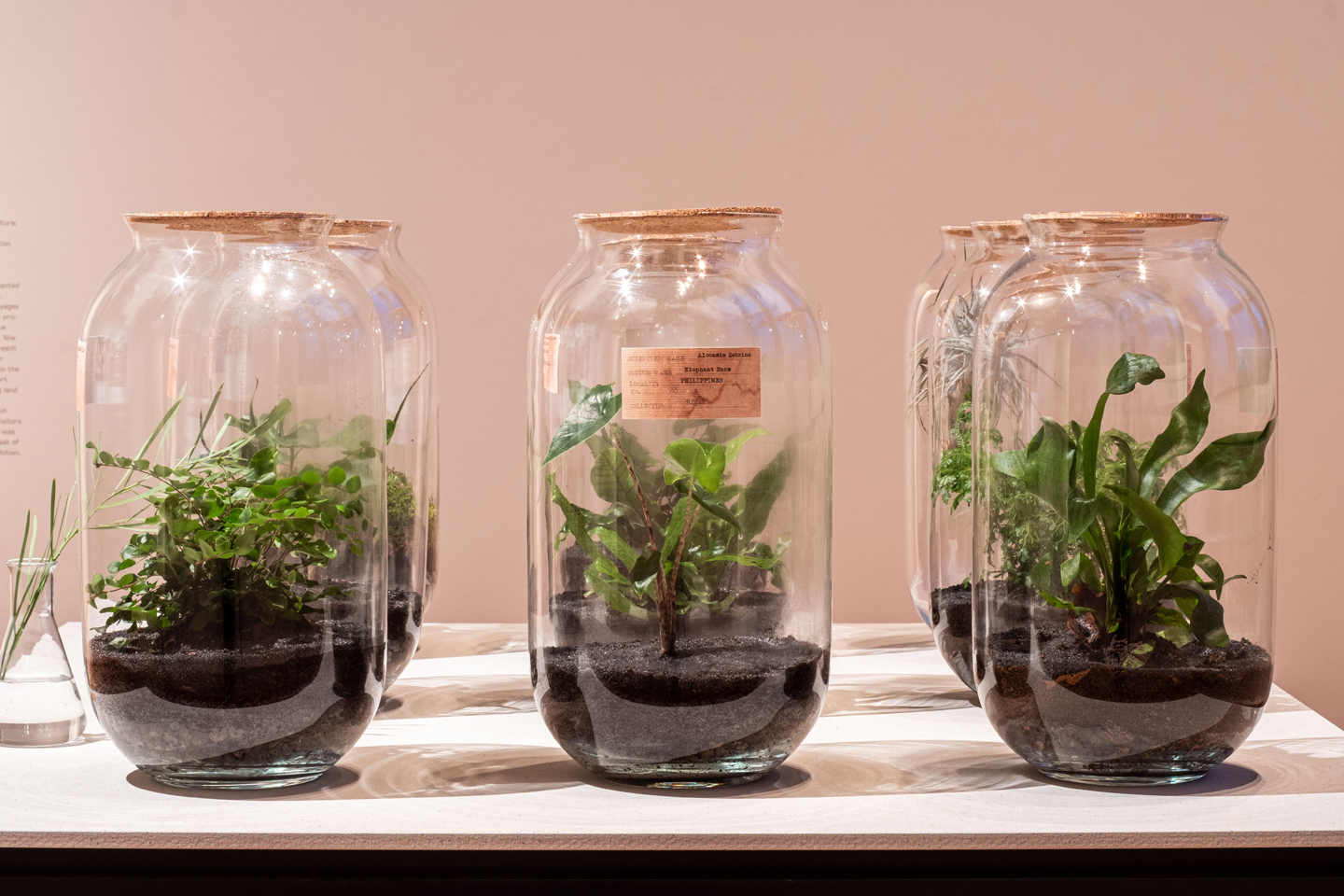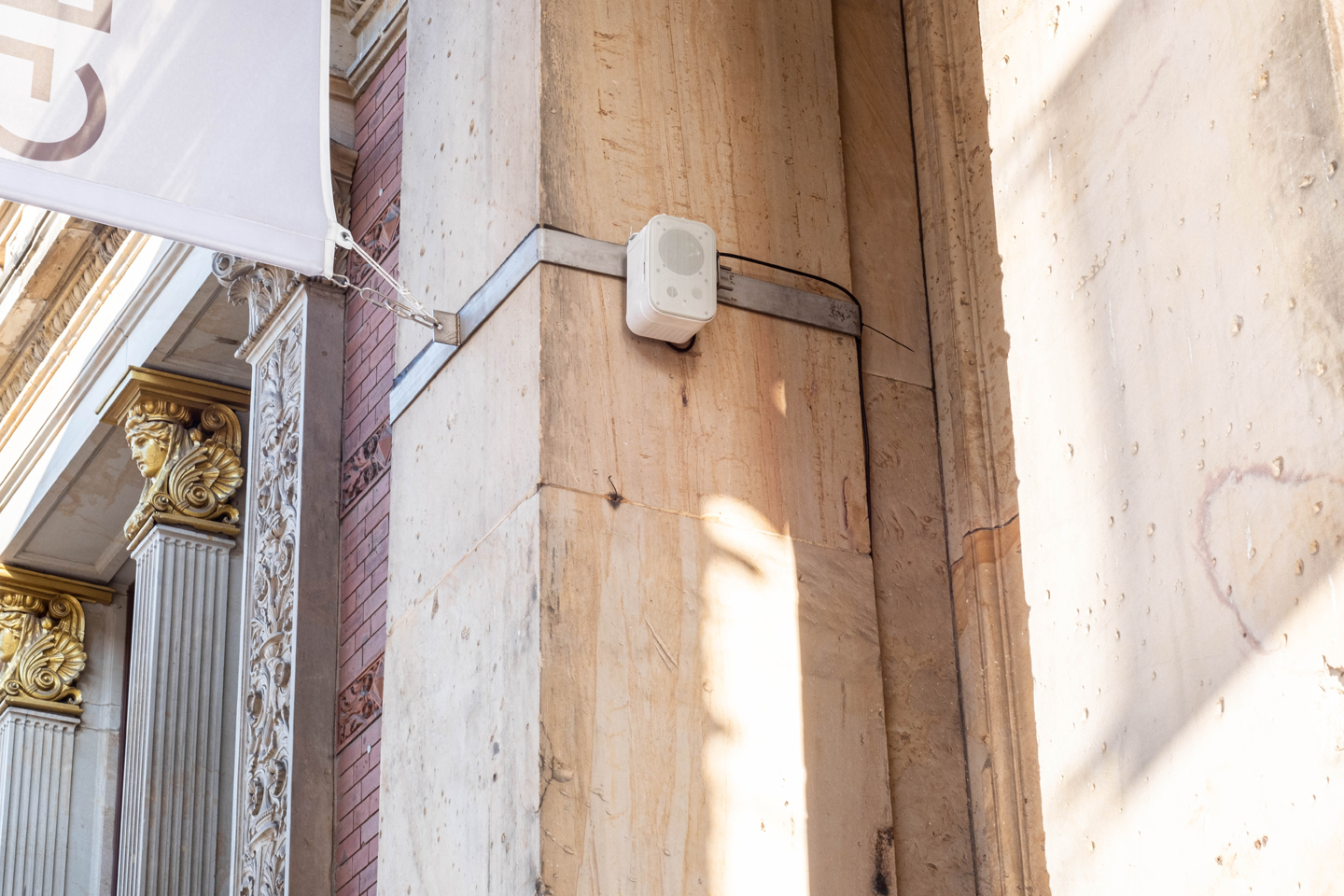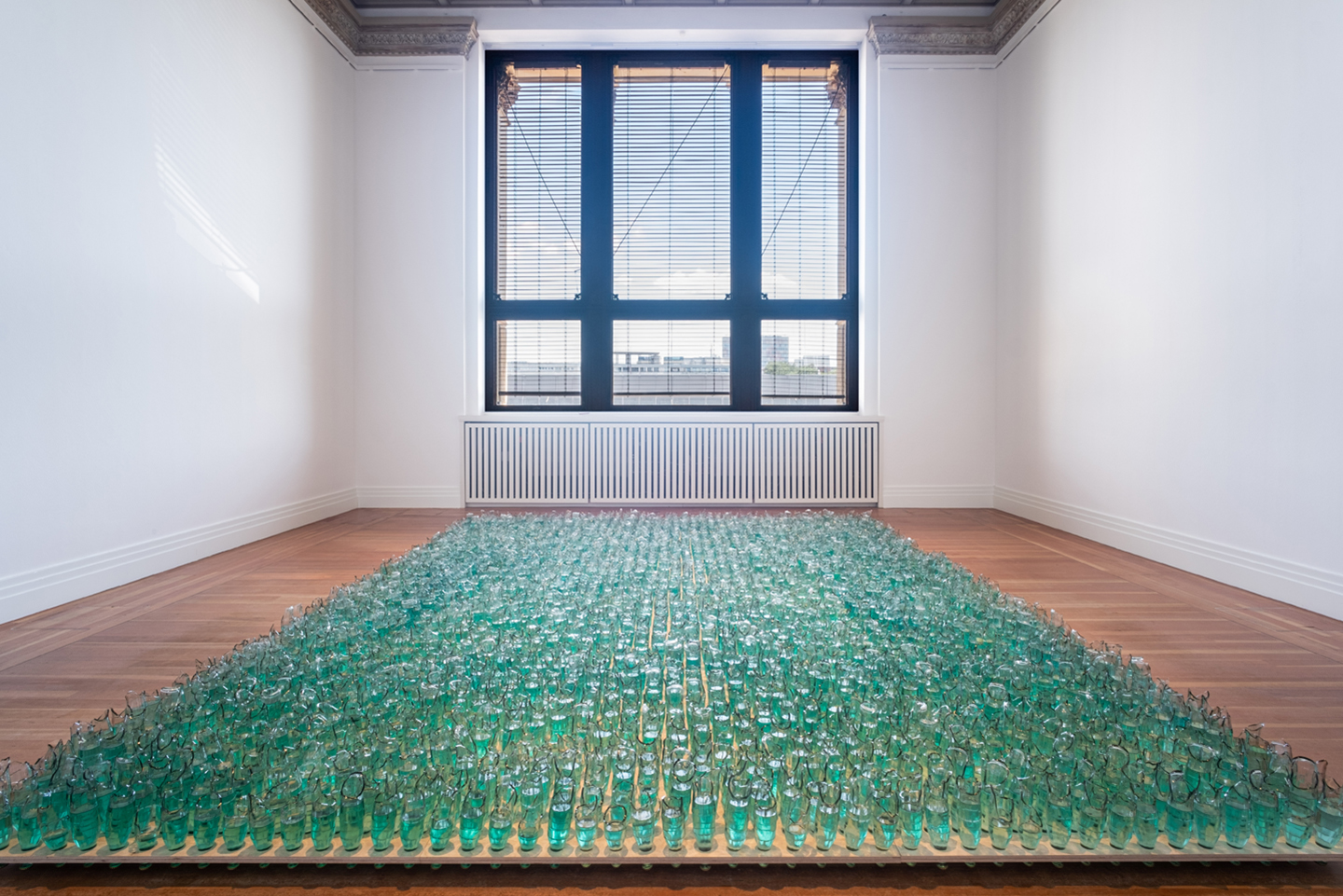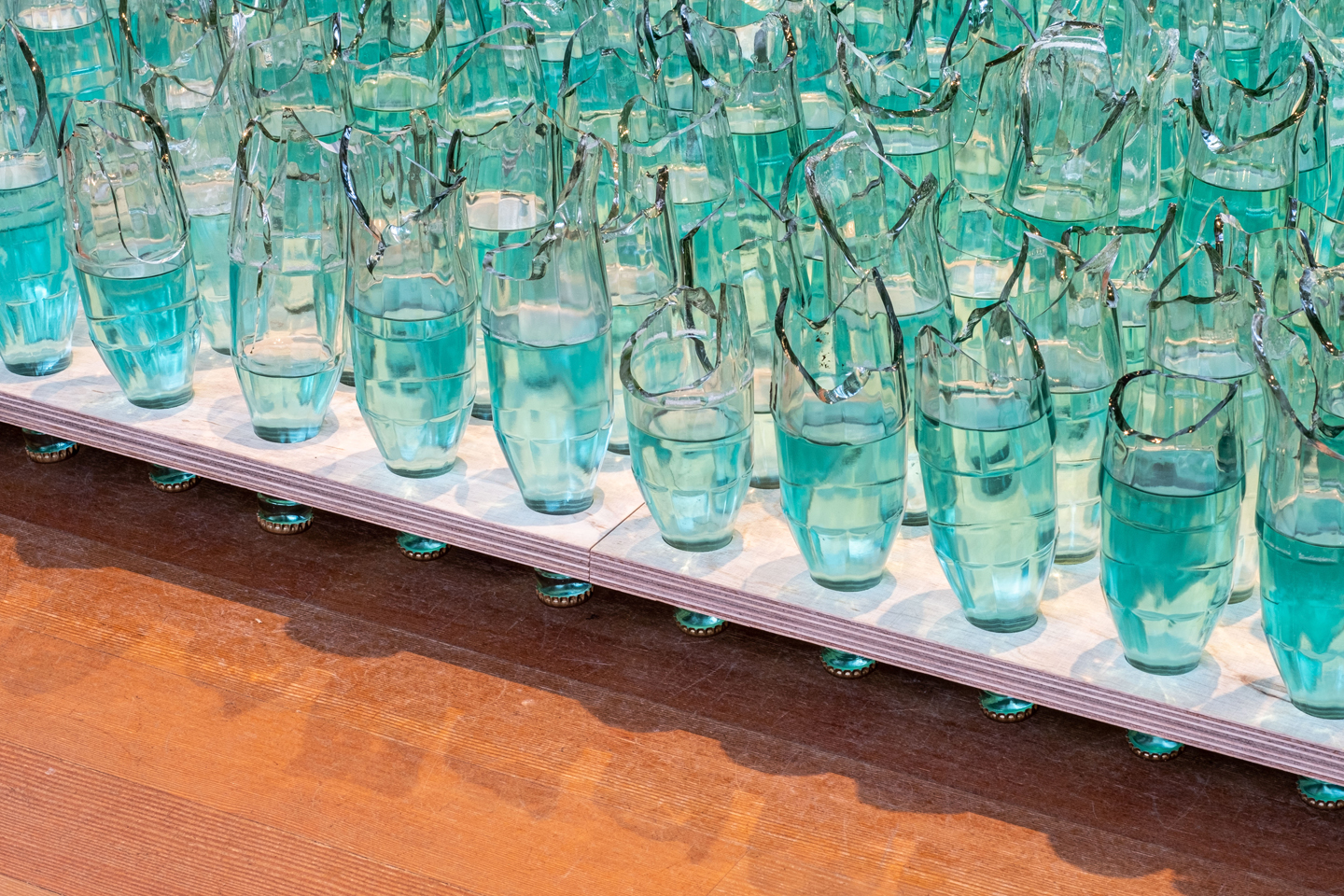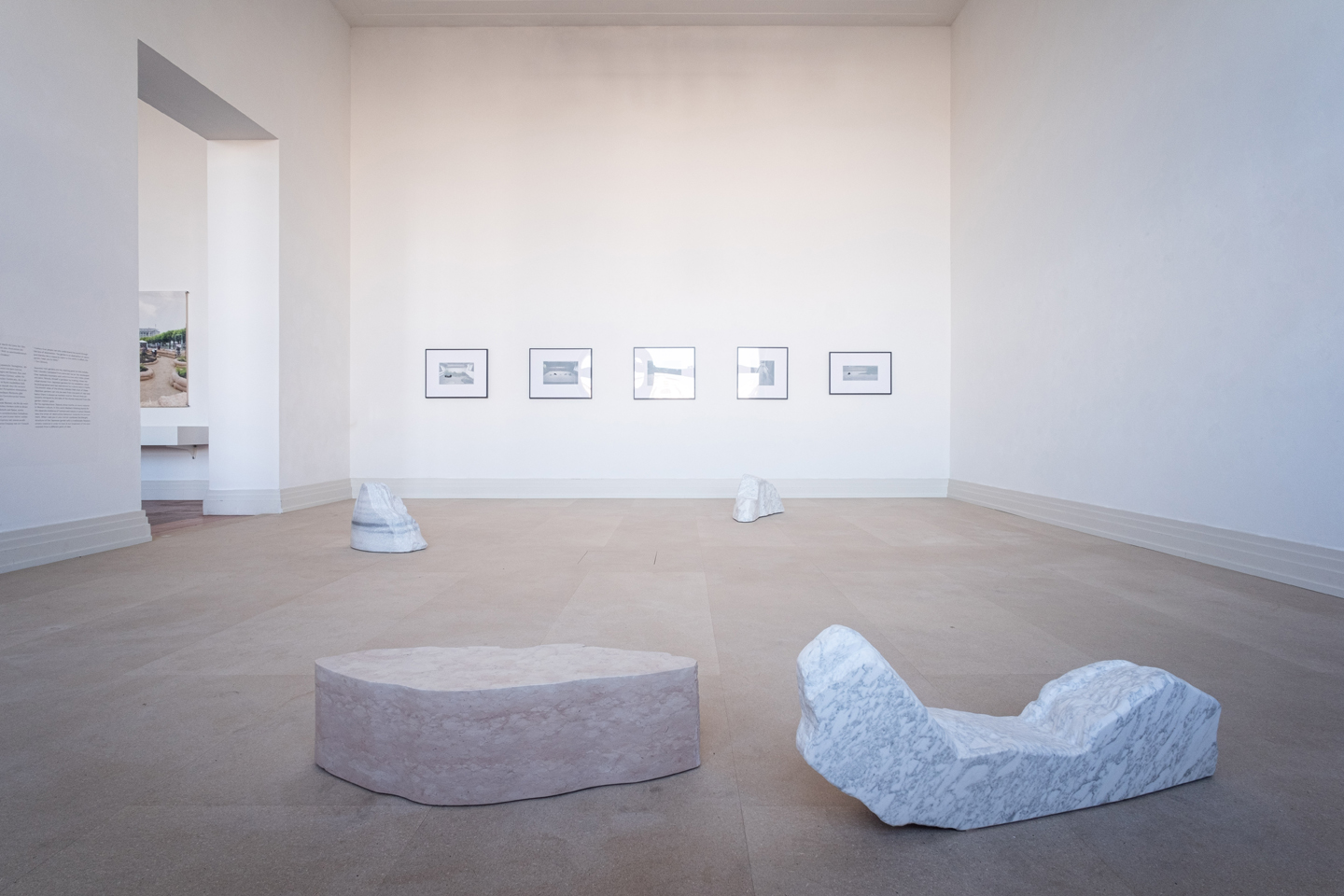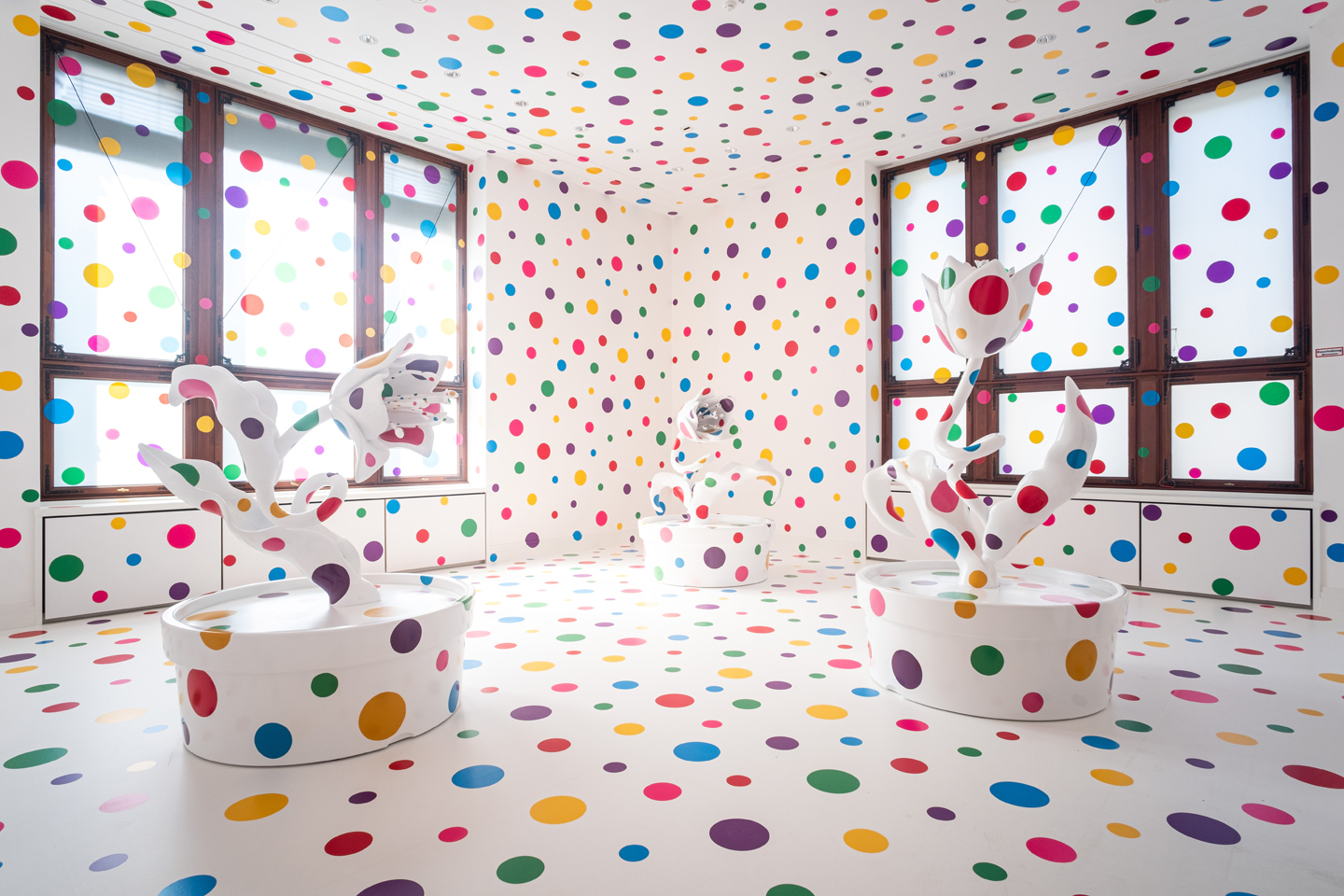 by Francesco Tenaglia
"Oh, will not you come with me
And take my hand
Oh, will not you come with me
And walk this land
Please take my hand"
—Iron Butterfly, "In a Gadda da Vida," 1968

For those who grew up in societies dominated by one of the major monotheistic religions, Eden is the iconic primeval "garden." Derived from Sumerian mythology—where its most recognizable traits are similarly encoded—it is a botanical-architectonic allegory for a legendary golden age in the guise of a physical place endowed with agreeable flora, perfect climate, and beautiful overall appearance, circumscribed and protected by an exterior not known directly by its inhabitants.
Of course, the dark side of the tale is familiar to those having even minimal familiarity with the book of Genesis: the danger, with its falsely innocuous features, lurked not outside but inside the fence in the fruit that granted knowledge. This knowledge included discernment of good from bad (or, in a more hermetic reading, awareness of the arbitrariness of "good" and "evil"), a sense of shame that increases tenfold via self-awareness, and pains we still try to evade or at least alleviate: of childbirth, of submission of woman to man, of the tribulations of work ("by the sweat of your face you shall eat bread"), and, ultimately, of death ("you are dust, and to dust you shall return").
Some adventurous historians and archaeologists have guessed the location of this earthly paradise—Persia—thanks to nebulous biblical allegories that also gave birth to one of the most glorious gardening traditions of antiquity in the sixth century BCE. It is a tradition that aroused vivid admiration among the Greeks for the ancient inhabitants of Iran: paridaida, an Old Persian term for a place surrounded by walls, slipped into European languages in the various permutations of "paradise."
Garden of Earthly Delights, currently on view at Gropius Bau, Berlin, takes into account these references and more, and above all one of the most famous and enigmatic representations of Paradise: Hieronymus Bosch's triptych Garden of Earthly Delights (1503–15). The institution's director and curator, Stephanie Rosenthal, explains that she has always been fascinated by the complex composition, and over the years has been particularly intrigued by a representation of Paradise that seems to grotesquely rule out divine punishment. In the painting, desires are fulfilled in a sudden and public way; pleasure mixes with suffering; humans, freed from the shame of nakedness, interact or combine with animals and plants, morphing into hybrid entities. It is a kind of split timeline, a theological fiction in which the punishment doesn't follow the original transgression. One of its most charming features is the depiction of ethnic, technological, and botanical otherness, suggesting that the painting was directly aroused by the curiosities, fears, and remote perspectives ushered in with the first remote geographical discoveries thanks to colonial exploitation and trade. At the time of its realization it was a phantasmagoric rendering of very current themes.
Investigation of things we take for granted as "natural" is likewise evident in Libby Harward's Ngali Ngariba (2019), showing a selection of Australian plants today present also in European vivariums. It is even more clear in Mesk-Ellil (2015) by the Moroccan artist Hicham Berrada, a composition of terrariums in a darkened room mimicking a minimal art environment; the night-blooming jasmines in the transparent boxes emit a pungent perfume that is of course only perceptible in the darkness, thus reversing the plant's normal cycle in an "artificialization" of day-night alternation. The deception speaks of the domestication and utilitarian manipulation of plants in gardens for our senses' enjoyment, and alludes to a systematic extension on a larger scale of the hierarchy between subject ("human") and object ("nature"). This is further complicated in a museum context, historically functioning as it does toward the systematization and transmission of knowledge of the "other" and the "elsewhere," and the presentation of things that are "worth knowing."
Theatrum Botanicum (2015–18) by Uriel Orlow is the latest manifestation in the artist's long-term project: a refined and articulated stage containing videos, sounds, and photographs in which plants are spectators to, protagonists in, or messengers of historical events triggered by colonialism, for instance continuous shifts of power between a "center" and a "periphery," or simply ironic or poetic episodes of misunderstanding or serendipity. These might include a red geranium known as a "typical Swiss" flower even though in reality it comes from South Africa; or the story of the garden that made Nelson Mandela's long imprisonment more tolerable (after he was released and became South Africa's president, one particular rare yellow crane flower, the Strelitzia reginae, was renamed "Mandela's Gold"); or the gray squirrel introduced to South Africa by a British colonizer, which proved particularly fond of Mandela's Gold seeds, making it necessary to protect the flower in a metal grid that looks ironically like a miniature prison.
Taro Shinoda's exceptional work When I see You in your Mirror (2019) employs models of traditional Japanese stone gardens, but reproduces a few elements in marble—that primary material in Western sculpture—producing a syncretism of meaning and fragmentation of the original environments that nevertheless multiply into a plastically satisfying experience for the visitor, who is invited to enjoy the complex geometries from different points of view. John Cage's Where R = Ryoanji (1983–92) takes as its departure point fifteen stones of the famous Ryoan-ji (Temple of Dragon at Peace) in Kyoto, tracing them on paper with various intensities; the final drawings are the score for a serene and rarefied composition. New York artist Louise Lawler is present with her famous series Birdcalls (1972–81), in which she utters the names of famous male visual artists in the tone of a birdcall. The work is a paradigmatic piece of criticism directed at the patriarchal canon and the obfuscation of the "female voice" into an identifiable, indecipherable background presence.
Renato Leotta "records" the fall of lemons on unfired terra-cotta floor tiles, and the dents produced by the fruits of his Sicilian garden materialize a quiet observation of the passage of time, not to mention the romantic mythology of genius—think of the anecdote about Isaac Newton and his "discovery" of gravity—in which epistemological revolutions originate in punctuated, sometimes literally impactful moments. The installation of the four films in Zheng Bo's Pteridophilia series (2016–19), which document a group of boys engaging in sensual relationships of varying intensity with plants—from flirtation to delicate rubbing to fetishist posturing to explicit fucking—is exceptionally tantalizing. Likewise entrancing is the temple seemingly torn from a post-atomic future in which the Thai artist Korakrit Arunanondchai poses as if on an altar, a complex filmic mise en abyme inspired by footage of the artist's grandparents tending their garden. And I cannot omit mention of Tacita Dean's Michael Hamburger (2007), a tender 16mm film portrait of the eponymous British poet and translator—one of the protagonists of W. G. Sebald's The Rings of Saturn (1995)—who, in order to avoid speaking of a difficult past (which included escaping Nazism), lingers on a passionate description of the crossings of various apple varieties he cultivated.
The rich and complex exhibition—featuring also Rashid Johnson, Yayoi Kusama, Pipilotti Rist, and others—avoids blunt positions or decisive points of view, playing on the many historical, aesthetic, and social angles that emerge by splitting the idea of garden into its essential components: a place protected (but also segregated) from the world that nonetheless represents, in staged miniature, a place for encounters, contemplation, and the production of ideas.
One year after her appointment at Gropius Bau (and formerly of the Hayward Gallery in London), Stephanie Rosenthal is now fully in charge of its programming, and we could read—however partially—the exhibition as her guiding statement of purpose. In a conversation with this author she said:
What I really like about the Gropius Bau is its long history of welcoming different collections, not only ones we would now consider contemporary art. We see this place as an arena for contemporary thinking, and we wanted to play with the history of the building and the use the idea of "inside" and "outside." It's also important for us to produce new works, and for this exhibition, we have had the opportunity to do it in a structural and consistent manner because there was a year of planning. The building itself is fundamental to tackle topics that are relevant today: it is in front of where the Berlin Wall used to be, it has a collection, but it was also a school. It's so important today to create an atmosphere in which others can produce ideas. For me, the ideal role of an institution is to be a place where people do not come solely to see things, but also simply to come and meet. To be a host for people who feel welcomed, and to have an interesting program. When you feel welcome, you put your defense barriers down and are yourself more welcoming to new ideas and conversations. It's not an easy goal to achieve; it requires a very subtle combination of elements. That can contribute to the cultural landscape at large. I do believe that art can have an active role in changing the world and, as an institution, we must create a frame to allow art to do it.
Welcome to the garden.
at Gropius Bau, Berlin
until 1 December 2019