EXHIBITIONS
George Henry Longly "We All Love Your Life" at Red Bull Studios, New York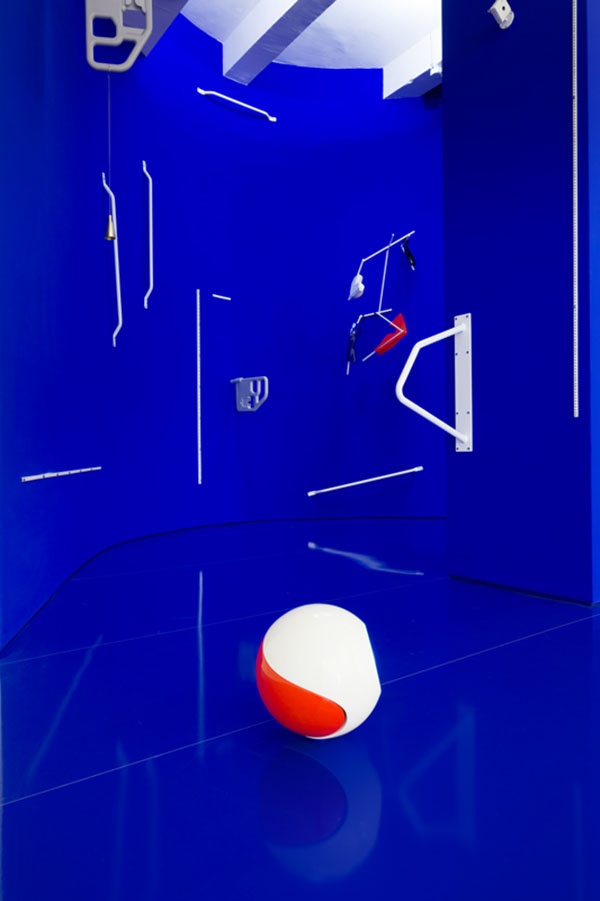 Red Bull Studios New York is proud to present "We All Love Your Life", the first US solo exhibition of London-based artist George Henry Longly.
The exhibition reconfigures Red Bull Studios New York into a series of disorienting, obliquely formal and technological references. As viewers traverse the gallery, they encounter a variety of experiences alluding to subjectivity in outer space, to the coexistence of classical and digital orders, to self-help and reality television, to seeing the earth from space— to space-age subjectivity.
"We All Love Your Life" germinated from A House in Space, a book about NASA's Skylab space station written by journalist Henry S.F. Cooper, Jr. in 1976. By matching the existential thrill of viewing Earth from a floating vantage that is moving through space with quotidian details pertaining to diet, clothing, and daily routine, A House in Space portrays a world that is exceptional and banal, unique and universal. Longly sets up a structure where the power relations between ground control and the space station are examined—played out through a narrative that includes a public artwork in space and an onsite performance venue housed within the space station.

Refracting the lens through which viewers watch everything from men walking on the moon to cooking food in front of a live studio audience, "We All Love Your Life" is a thrilling mix of surveillance and exhibitionism, astral focus and deep parallax. A tightly cropped film of snakes slipping across a studio desk; a mutated Dionysus, based on a three- dimensional scan of an Elgin Marble; a web camera and a bedroom: these subjects and settings of "We All Love Your Life" invert the commonplace and the phenomenal—a spatial reorganization that refers back to the astronauts' experience aboard Skylab. In the absence of gravity, 'local-vertical' orientation between floor and ceiling, up and down, cease to matter. As this most basic binary erodes, it takes with it other structural divisions that once ordered our lives: personal and public space, times and sites devoted to work and leisure, individual and collective subjectivities, the seeing and the seen.
.
at Red Bull Studios, New York
until 31 July 2016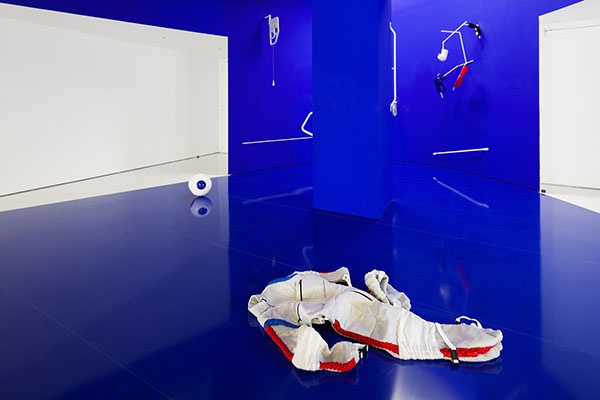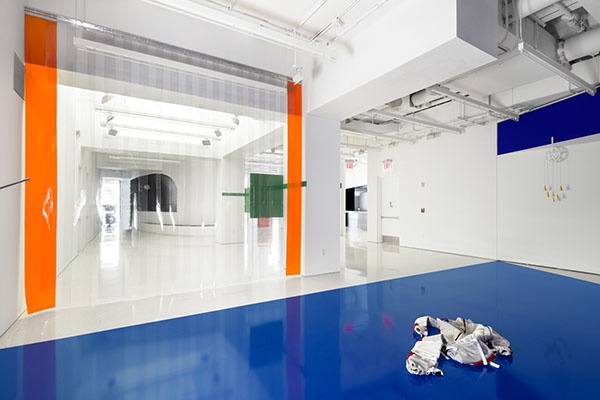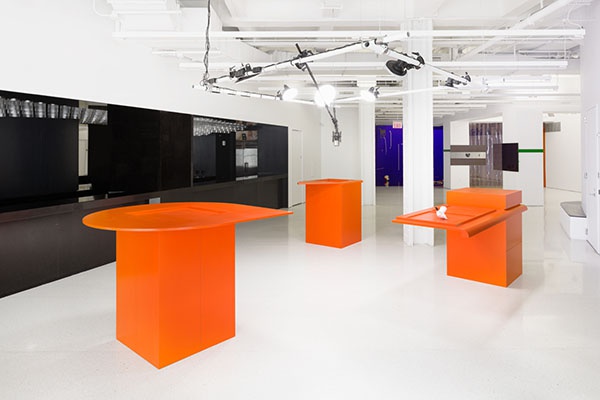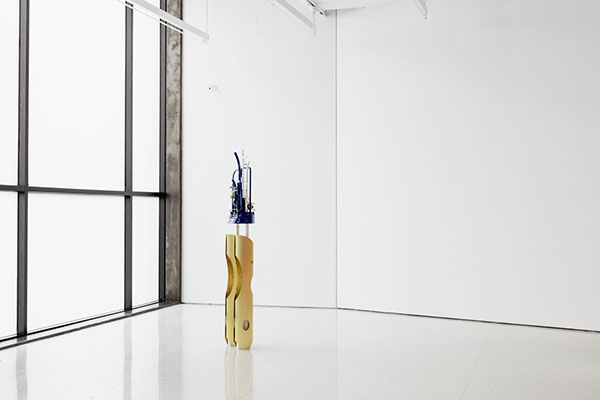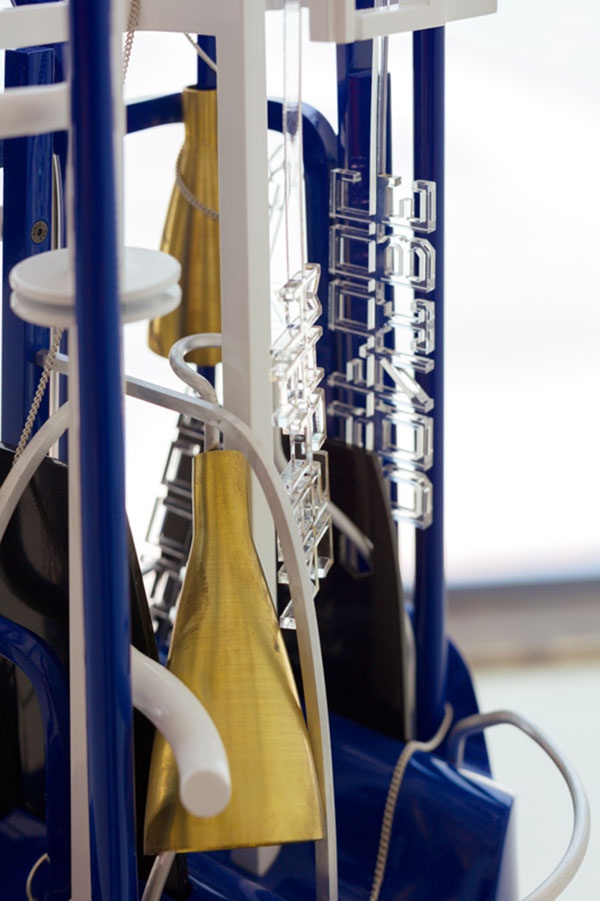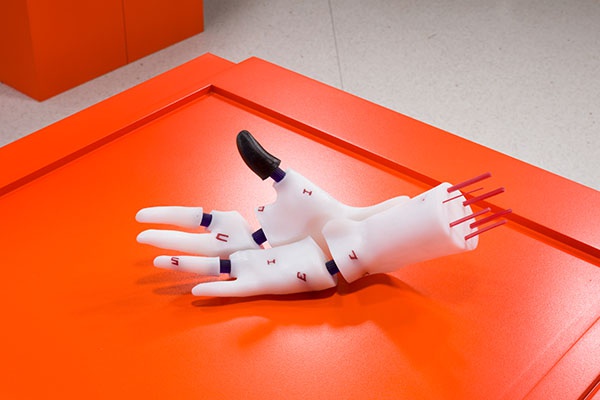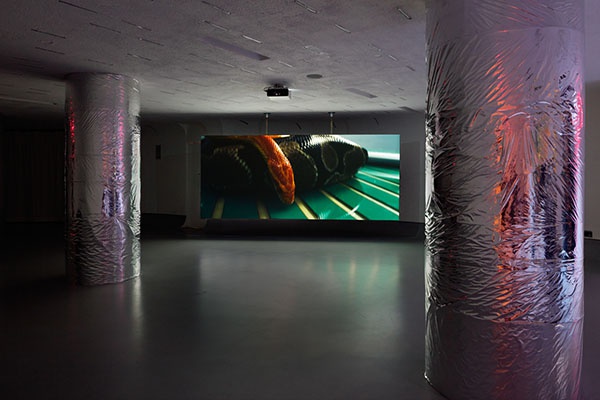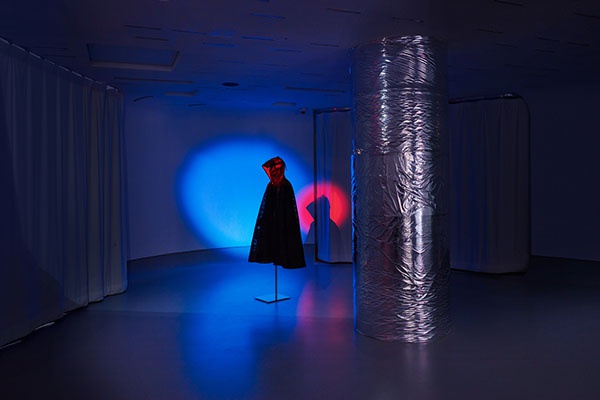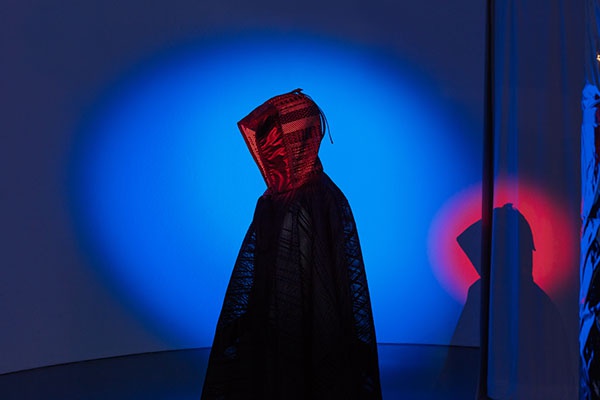 George Henry Longly "We All Love Your Life" installation views at Red Bull Studios, New York, 2016
Courtesy: Red Bull Studios, New York. Photo: Lance Brewer