News
55th Venice Biennale. The German Pavilion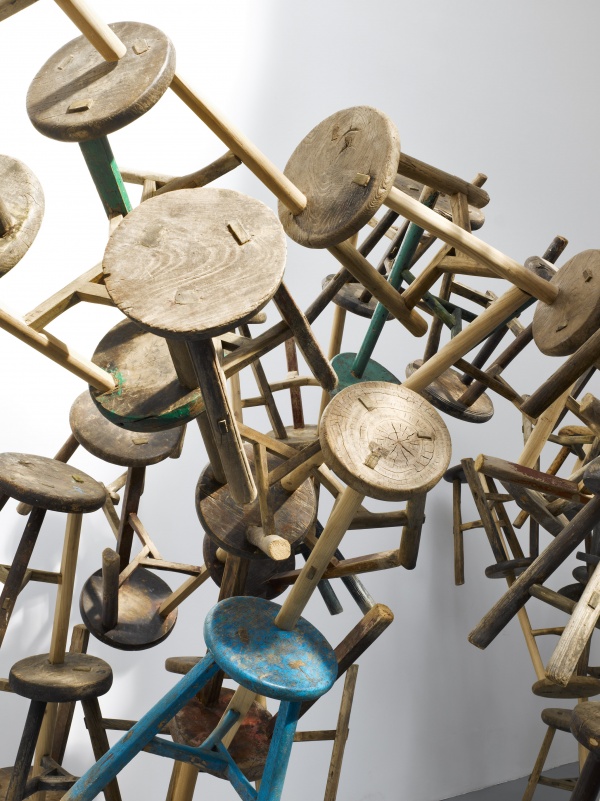 In the "Wellness Center Africa" or "German Center for Wellness and Prevention, " Christoph Schlingensief had planned for the German Pavilion at the 54th Venice Biennale in 2011 – after his death in the summer of 2010, the project remained unrealized. The artist, filmmaker, activist, and opera director would have brought together all those questions and issues he had developed as part of his ongoing critical and self-critical engagement with the "German" themes. The setting was generated from the unification of two subjects that interested him most urgently toward the end – his incurable cancer and the experiences and insights he had gained from his opera village project in Burkina Faso, Africa. Motifs from his films, including 100 Jahre Adolf Hitler, The German Chainsaw Massacre, and Terror 2000, as well as his stage productions A Church of Fear Versus the Stranger Within, Mea Culpa, and Via Intolleranza II, would have coalesced in the Pavilion into what he described as a "medicalsociological torture chamber, " culminating in an exterior design for the Pavilion that alluded to Hagenbeck's human zoos and the colonial expositions of the nineteenth and early twentieth centuries. With this acerbically analytical and grotesque scenery, Schlingensief would have accomplished – besides a critical-self-critical interrogation of the German self-conception – one primary goal: in a show at the monumental German Pavilion, a building that underwent monstrous alterations during National Socialism and to this day has not been modernized, he would have questioned the meaning and justification of national image cultivation in the globalized present, and subverted its mechanisms of representation.
So what Christoph Schlingensief wanted to realize at the German Pavilion was a "Gesamtkunstwerk" that would have defined traditional boundaries in more than one sense. As I took on the challenge of curating the German contribution to the next, 55th Venice Biennale as well, the logical conclusion seemed to me to pursue this transnational approach further and retain Schlingensief 's focus on the question of the significance of national representation today. On the other hand, it struck me as necessary, after the emphasis on an eminent artist and public figure the last time around, to choose a different form and set different priorities this time. Perhaps most importantly, I wanted to illustrate the degree to which cultural production in Germany today is shaped by the internationalization of our world. More artists from all over the world live, study, and work in Germany than in virtually any other European country. At academies such as the Städelschule in Frankfurt, English is the lingua franca of instruction because German speakers make up less than 30 percent of the student body. For decades, artists like Dayanita Singh from India and Santu Mofokeng, who is South African – to name only two of many examples – have worked with German publishing houses, printers, and media technologists, collaborated with German collections and art institutions, or accepted offers to teach in Germany. Reversing this internationalization in the art context is now inconceivable. No less remarkable is the fact that Germany has become a country in which artists like Ai Weiwei, who are victims of political persecution, might find refuge. On the cultural as well as social level, national affiliation and "Germanness" have become less than unequivocal in today's Germany, an immigration country. This is now not only a fact, but also one of the great challenges for the future. This situation means responsibility and potential at the same time, and what matters is how we respond. Associated complex issues such as questions of identity, global migration, and the manifestations of regional distinctions and religious convictions in an increasingly intercultural context, as well as the interrelation between tradition and modernity, were foremost on my mind as I pondered ideas for the German contribution to the 2013 Venice Biennale.
Meanwhile, the foreign ministries of France and Germany proposed that the two countries exchange their pavilions. The idea had been discussed on several occasions in the recent past, and the 50th anniversary of the Élysée Treaty, a treaty of friendship between Germany and France concluded in 1963, now presented a particular occasion to implement it at this year's Biennale. In constructive conversations with Christine Macel, the curator of the French contribution, and all participating artists – Ai Weiwei, Romuald Karmakar, Santu Mofokeng, and Dayanita Singh, and in addition Anri Sala, who represents France this year – we discussed it and decided to accept the political sphere's proposal. In doing so, we wanted to articulate on the level of art and with its distinctive means that we, as curators and artists, feel committed to the idea of a shared European culture within the more encompassing referential framework of a global cultural community, and that this is the daily basis of our work. After returning to Beijing from the U. S., where he had lived from 1981 until 1993, Ai Weiwei began to explore the artistic and cultural traditions of his native country – a pursuit that had previously been banned since the Cultural Revolution. He studied and collected antiques and eventually started integrating them into his own work, which had by then taken on a strongly conceptual aspect. Ai Weiwei not only examined the mechanisms of the international art and antiques markets and the associated export of cultural values and historical knowledge; he also reflected on the clash between old and new ideas about value as Chinese society underwent a process of rapid modernization. For his installation for the German representation at the French Pavilion, Ai Weiwei has assembled 886 three-legged wooden stools. In today's China, the three-legged stool is an antique. Manufactured by a uniform method, it was in use throughout China and in all sectors of society for centuries. Every family had at least one stool, which served all sorts of domestic purposes and was passed on from generation to generation. After the Cultural Revolution, which began in 1966, and the subsequent modernization of the country, however, production of these stools plummeted. Aluminum and plastic have superseded wood as the standard material for furniture. Out of 886 of these stereotyped and yet highly individual objects, Ai Weiwei, recruiting traditional craftsmen who possess the necessary and now rare expertise, has created an expansive rhizomatic structure whose sprawling growth recalls the rampantly proliferating organisms of this world's megacities. The single stool as part of an encompassing sculptural structure may be read as a metaphor for the individual and its relation to an overarching and excessive system in a postmodern world developing at lightning speed. In the present exhibition, it functions also as a metaphor of the themes addressed in the works of Romuald Karmakar, Santu Mofokeng, and Dayanita Singh, each of whom has devised distinctive techniques to present a variety of perspectives on how biographical, cultural, or political identity is related to larger, transnational conditions and circumstances.
In his documentary, feature, and conceptual films, the artist and Filmmaker Romuald Karmakar has devoted himself for three decades to the investigation in mechanisms of violence and mass phenomena, often exploring the perpetrators' perspective and uncompromisingly focusing particularly on German history. As part of the German contribution at the French Pavilion, he shows the documentary 8. Mai (2005/2013), a documentary film shot during the large demonstration the NeoNationalist Party of Germany held on Berlin's Alexanderplatz on May 8, 2005, on occasion of the 60th anniversary of the end of the Second World War. He also presents the film Hamburger Lektionen (Hamburg Lectures), 2006, in which the famous German stage and movie actor Manfred Zapatka, appearing in front of a neutral backdrop and speaking without emotion, recites the German translations of two sermons the Moroccan-born Salafi imam Mohammed Fizazi delivered in January 2000 at Hamburg's Al Quds Mosque – the Muslim community center also frequented by the terrorists who took part in the September 11, 2001 attacks. Moreover, Karmakar screens several shorts he made for his personal film archive on YouTube and Vimeo over the past few years and has not published anywhere else. Some of them are animal films, shot at the Berlin zoo. Not unlike Ai Weiwei's stools, the wild animals kept in cages and enclosures may be read as universal metaphors for life within a social system, an existence conditioned by external constraints and injunctions. Yet the Hamburg Lectures, which Karmakar calls a "German history, " as well as the documentary from the neo-Nazi demonstration in Berlin, which was also a manifestation of how the network of neo-Nazis operates internationally, provide quite tangible examples that today's ideological identities evolve across borders between countries and elude classical national categories.
Santu Mofokeng's photographic series he developed for the German contribution in the French Pavilion similarly reveal collisions between transnational developments, ancient traditions, and personal fates. Mofokeng started out as a street photographer in Soweto in the 1970s and subsequently documented the battles South Africa's black people waged against apartheid as well as their everyday life in the townships; he is now regarded as one of the country's preeminent and most respected black artists and photographers. Since 1996, he has worked on the photographic essay Chasing Shadows, which shows the religious rituals of the black South African people and the sites where they were practiced during apartheid, most prominently among them the caves at Motouleng and Mautse. Mofokeng examines the interrelations between landscape, spirituality, and memory, exploring the idea of the traumatized landscape in which personal narratives as well as larger histories have become inscribed. For his contribution for Venice, Ancestors / Fearing the Shadows, Mofokeng complements this work in progress with a new series; it documents how the spiritually charged landscapes of Mpumalanga Province in northeastern South Africa fall victim to the appropriation of land by mining corporations and are desecrated, a growing development all over the world. In Via Intolleranza II, Christoph Schlingensief lamented the fact that 95 percent of the images of Africans we Europeans know are made by white people. Santu Mofokeng's photographs show the perspectives of those who experienced everyday life under apartheid and their view onto the landscapes they have imbued with spiritual meaning and their renewed defilement today. The world of Dayanita Singh's pictures is informed by a way of life in which classical Indian traditions of society and family clash with modern existence. Born to an upper-middle-class family in New Delhi, the daughter of an agriculturist, she alone among four daughters decided, with her mother's support, to build an autonomous life for herself as a photographer. As a young woman, she started to portray a famous Indian musician and tabla player as he traveled around the world. He subsequently became her spiritual mentor, and so traveling has been the form of existence that has shaped Singh's life and work more profoundly than her roots in her hometown. As though in a dreamlike state, her photographic essays and slide projections fuse innumerable images from her Indian past with her perceptions of the present. European music and literature are influences in her work, as are the history of American movies and the places, structures, and people of her milieu in New Delhi. The melancholy of parting rather than staying constitutes a pervasive undertone in her pictures. Mona is the heart and anchor of Singh's nomadic life. Probably the one person whom the artist has portrayed more often than anyone else, she stands at the center of a film Singh has developed for the German contribution at the French Pavilion. Mona is a eunuch, without a past or relatives, a double outcast rejected first by her family and society and eventually even by the community of eunuchs. Mona now lives in a cemetery in Old Delhi; without a family of her own, she has become Singh's surrogate family. What does identity mean today to those who do not belong, who are not members of any family or nation?
.
– Susanne Gaensheimer, curator's foreword to La Biennale di Venezia 2013. Deutscher Pavillon. Ai Weiwei, Romuald Karmakar, Santu Mofokeng, Dayanita Singh. Gestalten Verlag, Berlin, 2013
.
.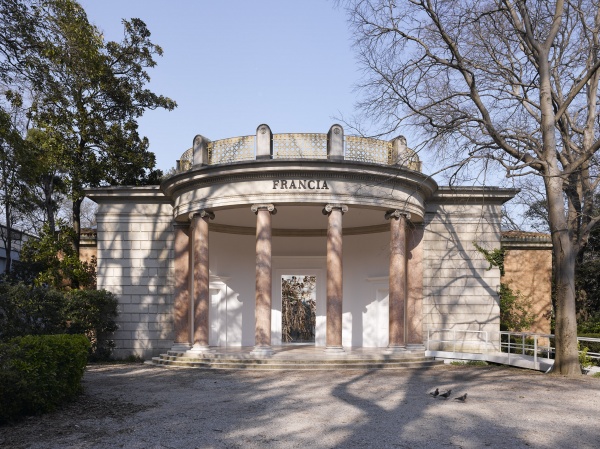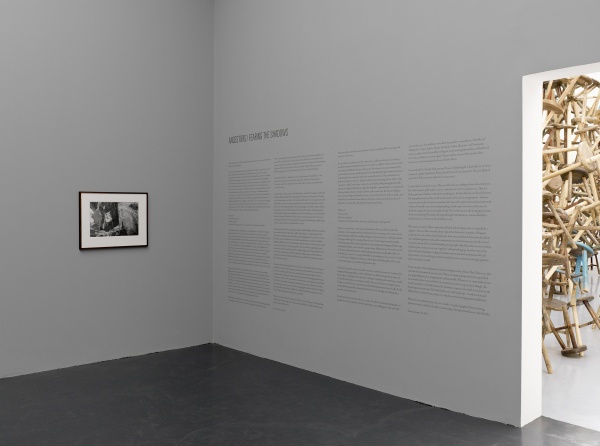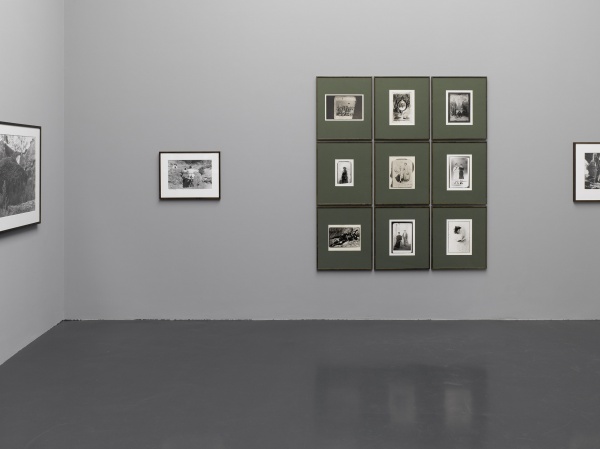 From left to right – Santu Mofokeng, Crossing the Stream, Motouleng Cave, Free State (South Africa), 2008; Santu Mofokeng, 9 photographs from the series The Black Photo Album / Look at Me, 1890-1950, 1997. Courtesy of the artist and Lunetta Bartz, MAKER, Johannesburg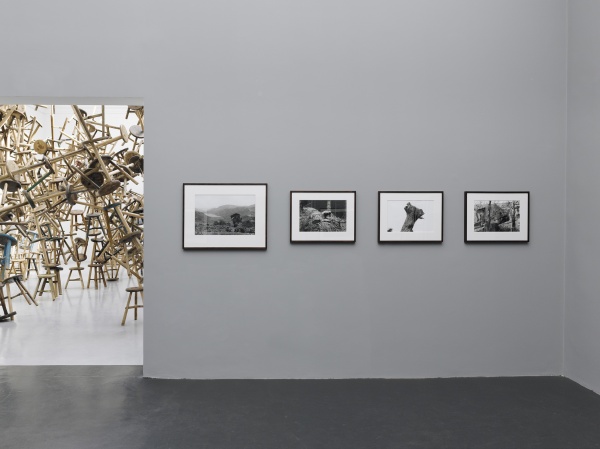 From left to right – Ai Weiwei, Bang, 2010-2013, courtesy of Ai Weiwei and Gallery neugerriemschneider, Berlin; Santu Mofokeng, Lake Funduzi, Venda (South Africa), 2011; Santu Mofokeng, Bifrost, Haenertsburg (South Africa), 2011; Santu Mofokeng, N1 Danie Joubert, Venda (South Africa), 2011; Santu Mofokeng, Rock Face, Motouleng Cave, Free State (South Africa), 1996. Courtesy of the artist and Lunetta Bartz, MAKER, Johannesburg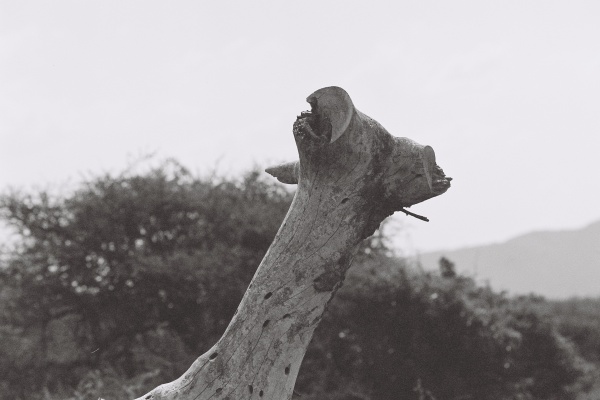 Santu Mofokeng, N1 Danie Joubert, Venda (South Africa), 2011. Courtesy of the artist and Lunetta Bartz, MAKER, Johannesburg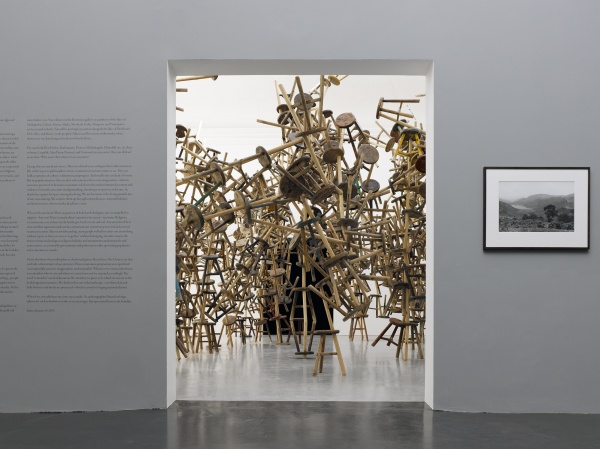 From left to right – Ai Weiwei, Bang, 2010-2013, courtesy of Ai Weiwei and Gallery neugerriemschneider, Berlin; Santu Mofokeng, Lake Funduzi, Venda (South Africa), 2011. Courtesy of Santu Mofokeng and Lunetta Bartz, MAKER, Johannesburg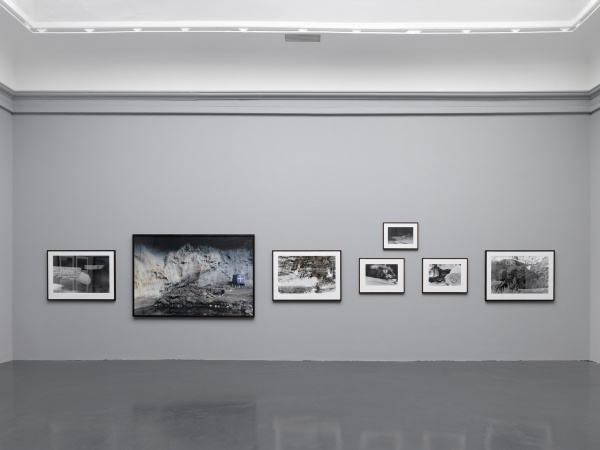 From left to right – Santu Mofokeng, Inside Motouleng Cave, Free State (South Africa), around 2008; Santu Mofokeng, Mautse Cave, Free State (South Africa), 1996; Santu Mofokeng, Tattoos, Mautse Cave, Free State (South Africa), around 2000; Santu Mofokeng, Inside Motouleng Cave, Free State (South Africa), around 2008; Santu Mofokeng, Sacral Chickens, Motouleng Cave, Free State (South Africa), 2004; Santu Mofokeng, Gynacological place, Motouleng Cave, Free State (South Africa), around 2008; Santu Mofokeng, Elephant Rock, Motouleng Cave, Free State (South Africa), 1996. Courtesy of the artist and Lunetta Bartz, MAKER, Johannesburg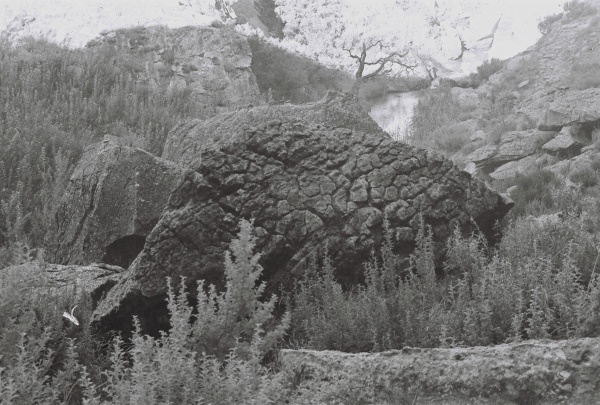 Santu Mofokeng, Elephant Rock, Motouleng Cave, Free State (South Africa), 1996. Courtesy of the artist and Lunetta Bartz, MAKER, Johannesburg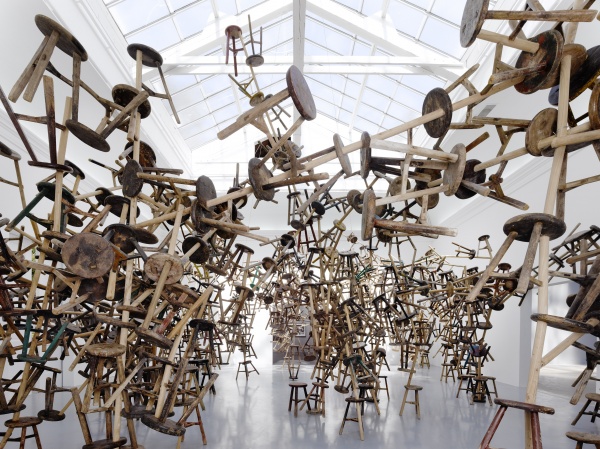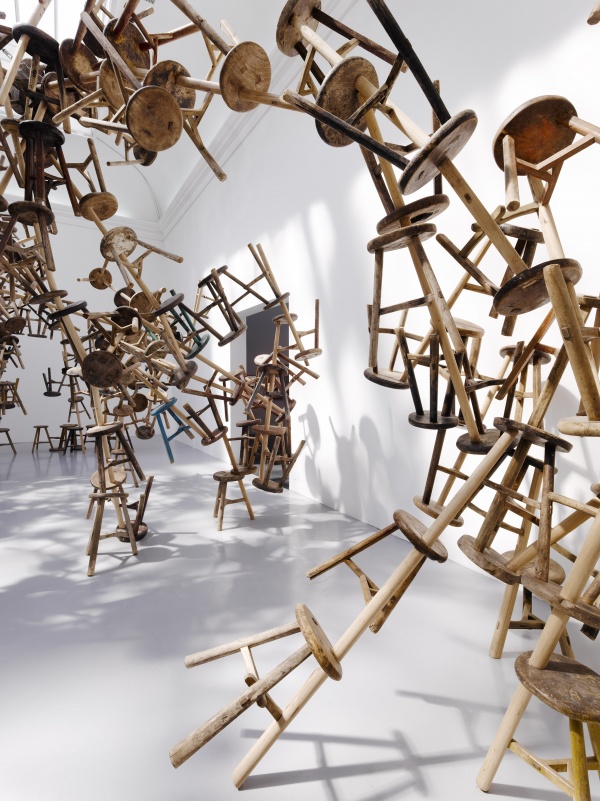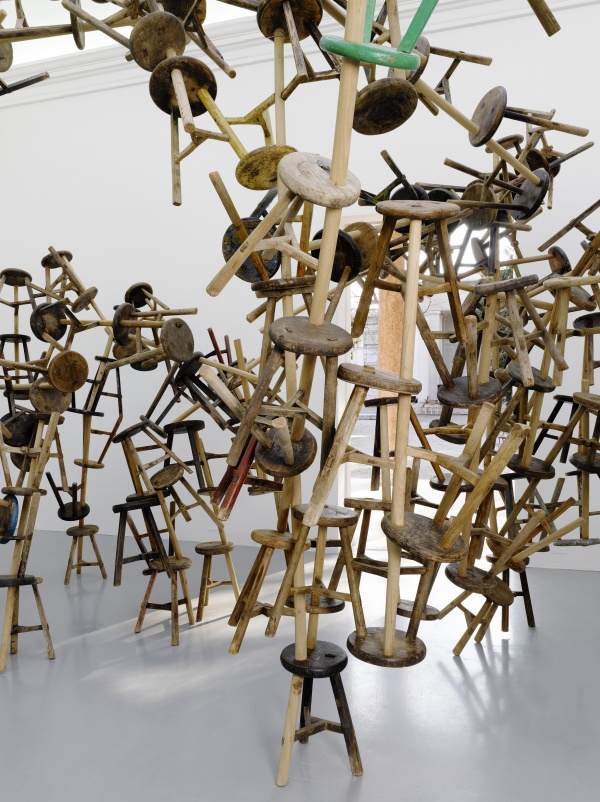 Ai Weiwei, Bang, 2010-2013. Courtesy of the artist and Gallery neugerriemschneider, Berlin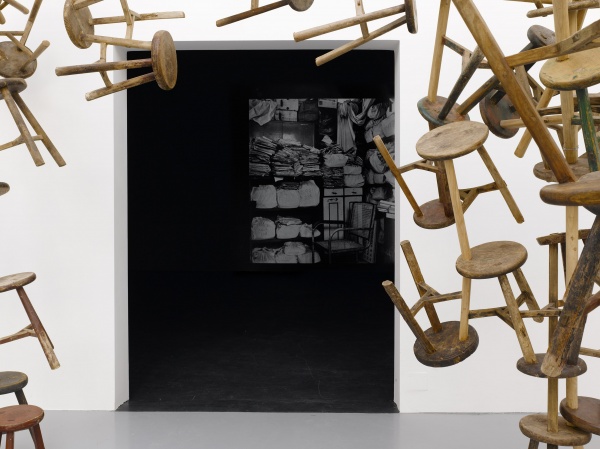 Ai Weiwei, Bang, 2010-2013. Courtesy of the artist and Ai Weiwei and Gallery neugerriemschneider, Berlin;
Dayanita Singh, Sea of Files, 2013. Courtesy of the artist and Frith Street Gallery, London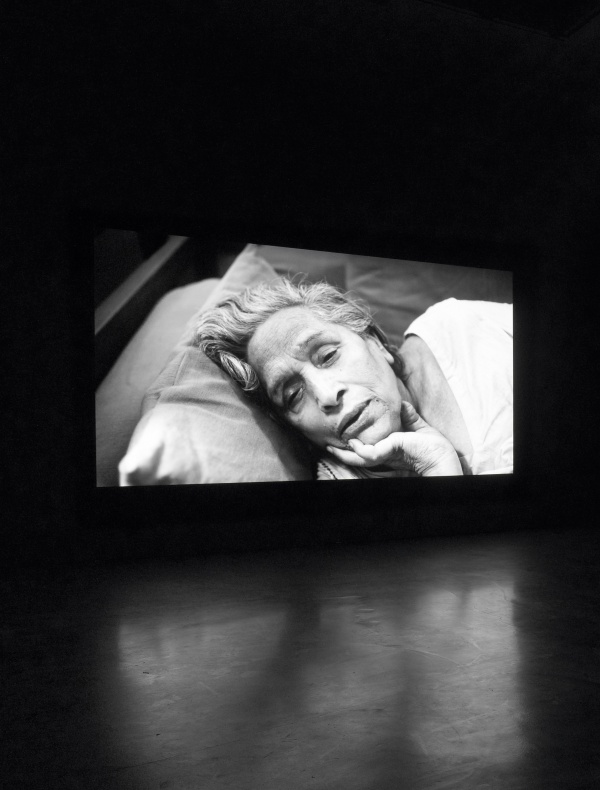 Dayanita Singh, Mona and Myself, 2013. Courtesy of the artist and Frith Street Gallery, London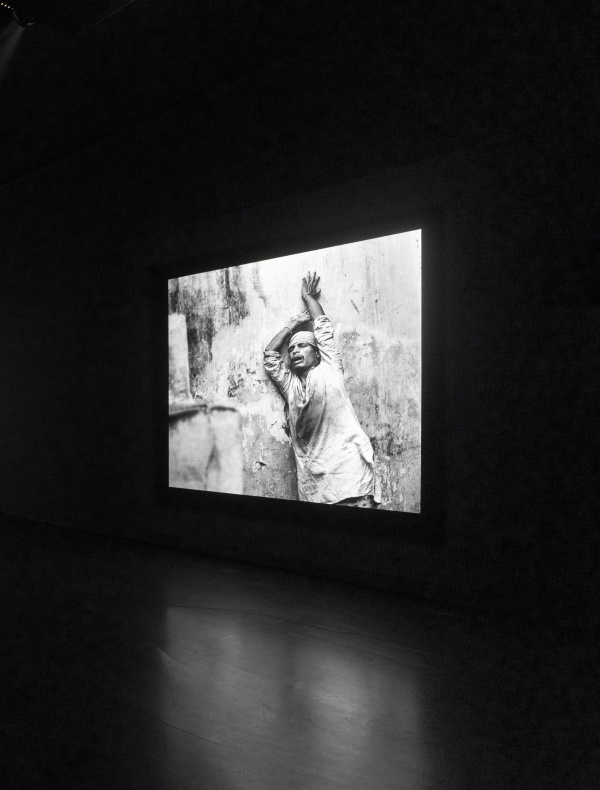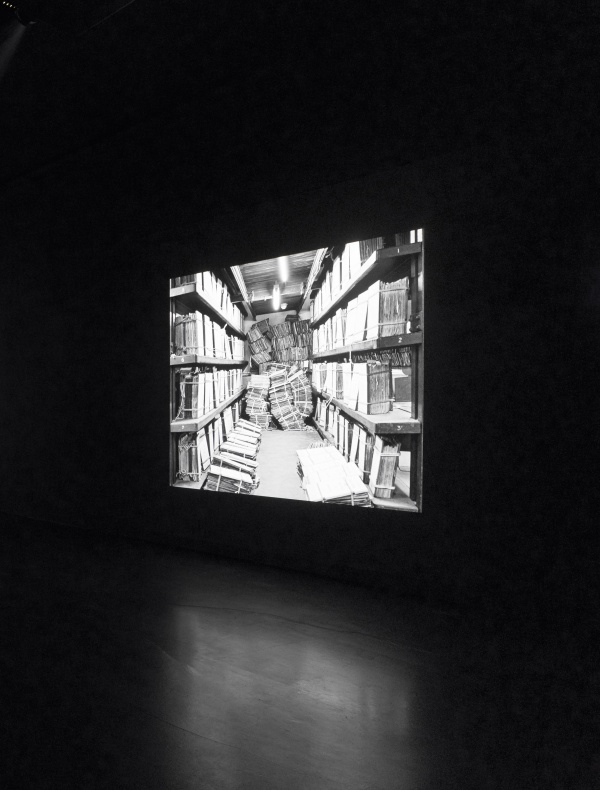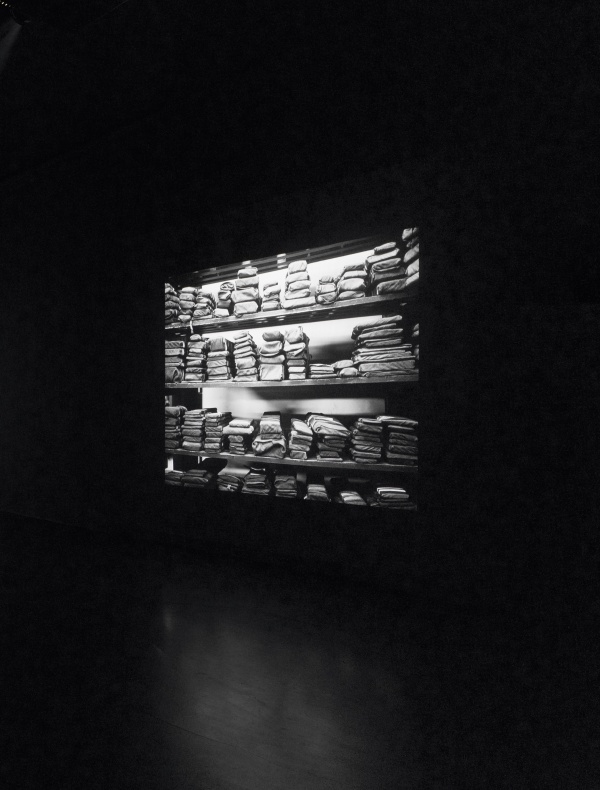 Dayanita Singh, Sea of Files, 2013. Courtesy of the artist and Frith Street Gallery, London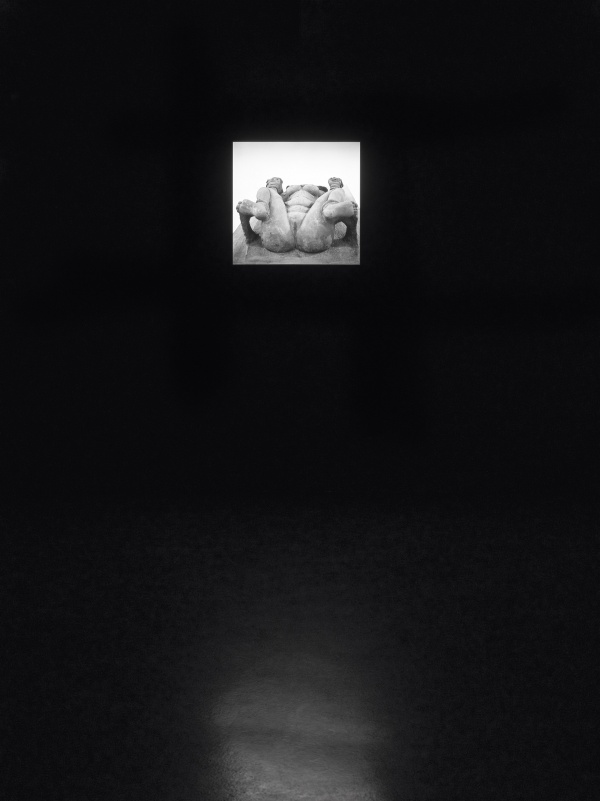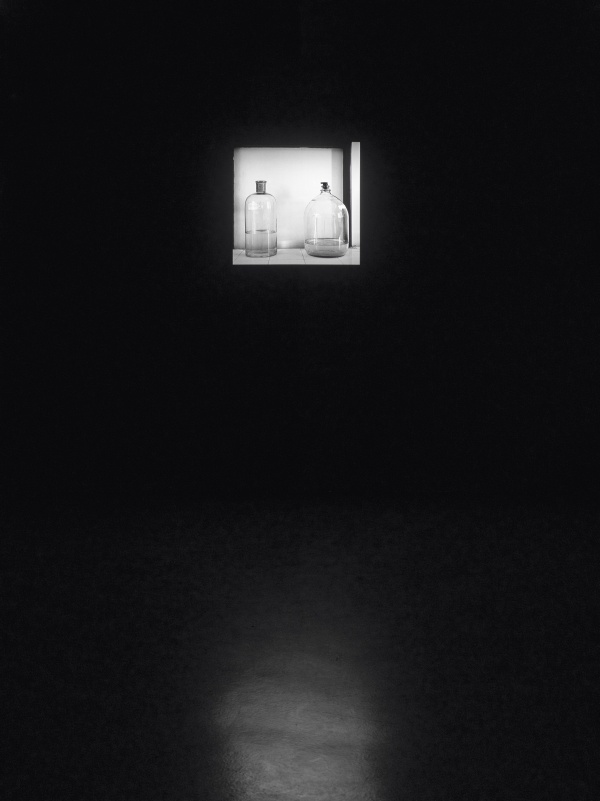 Dayanita Singh, Go Away Closer II, 2013. Courtesy of the artist and Frith Street Gallery, London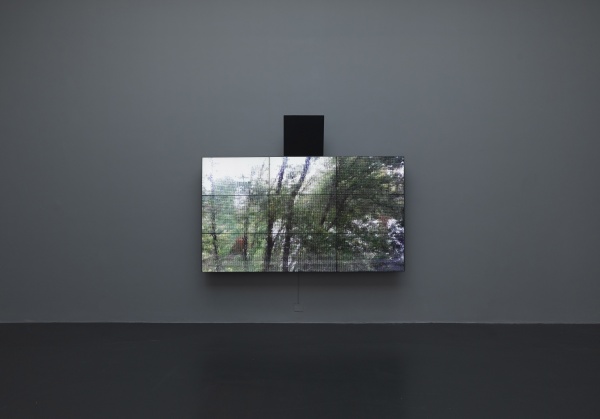 Romuald Kamakar, Anticipation (working title: Waiting for Sandy), 2013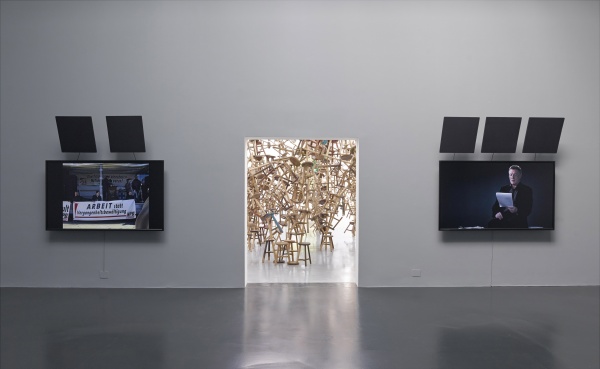 Romuald Kamakar, 8. Mai (8th of May), 2005/2013; Ai Weiwei, Bang, 2010-2013. Courtesy of the artist and neugerriemschneider, Berlin; Romuald Kamakar, Hamburger Lektionen (Hamburg Lectures), Germany 2006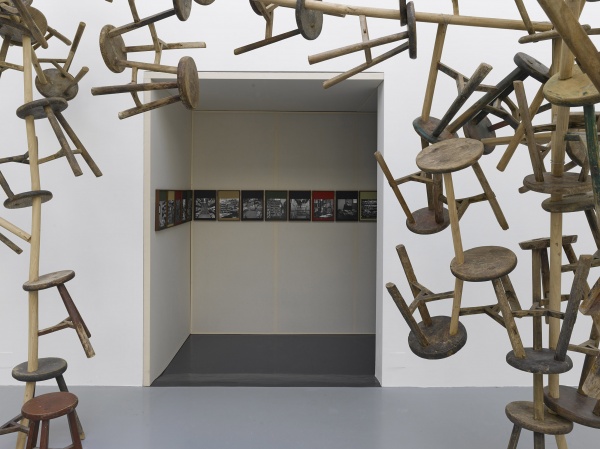 Foreground – Ai Weiwei, Bang, 2010-2013. Courtesy of the artist and neugerriemschneider, Berlin;
Background – Dayanita Singh, File Room, 2013. Courtesy of the artist and Frith Street Gallery, London