EXHIBITIONS
"Giacinto Cerone. A nonexistent note" at Montrasio Arte, Milan
Close
1
2
3
4
5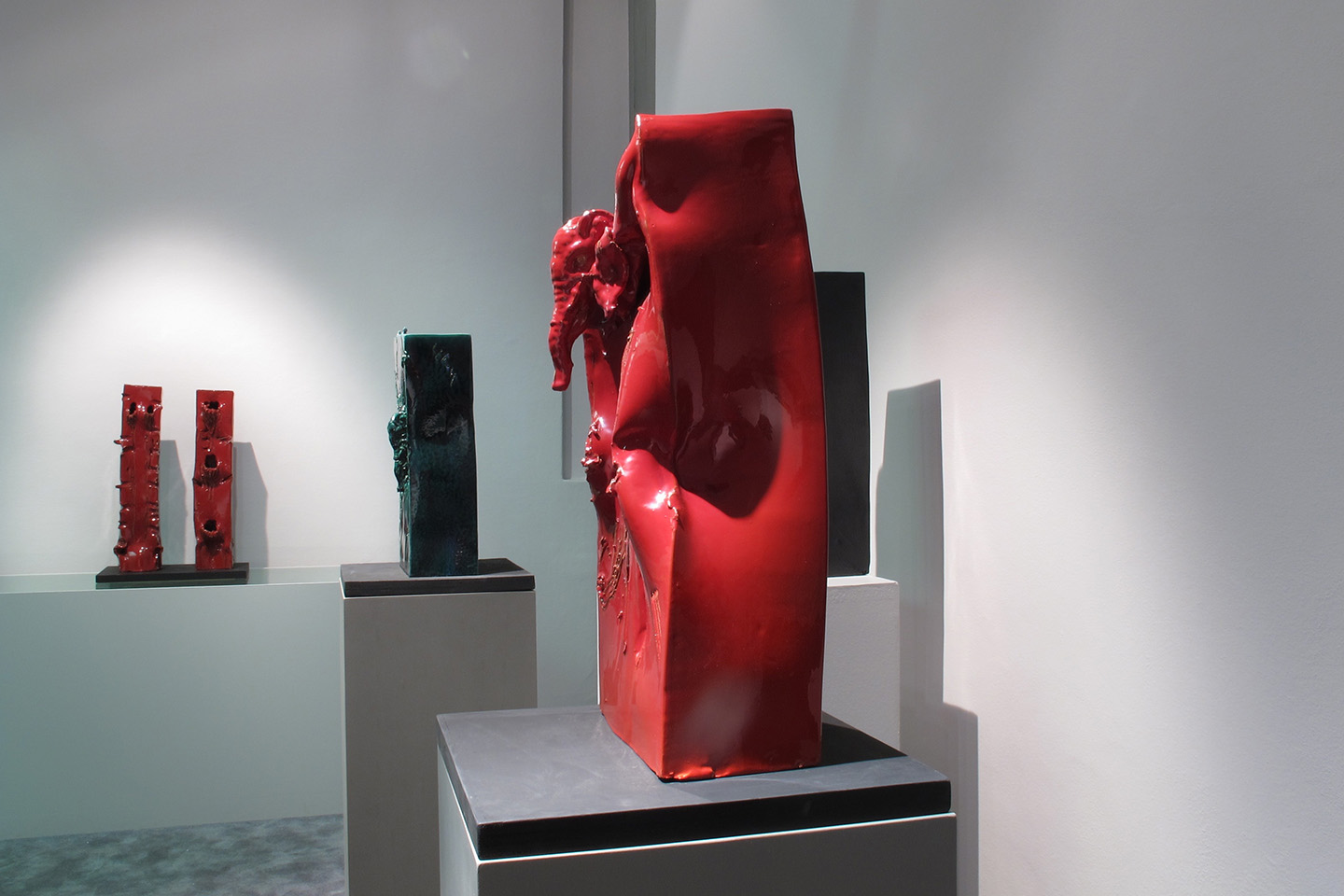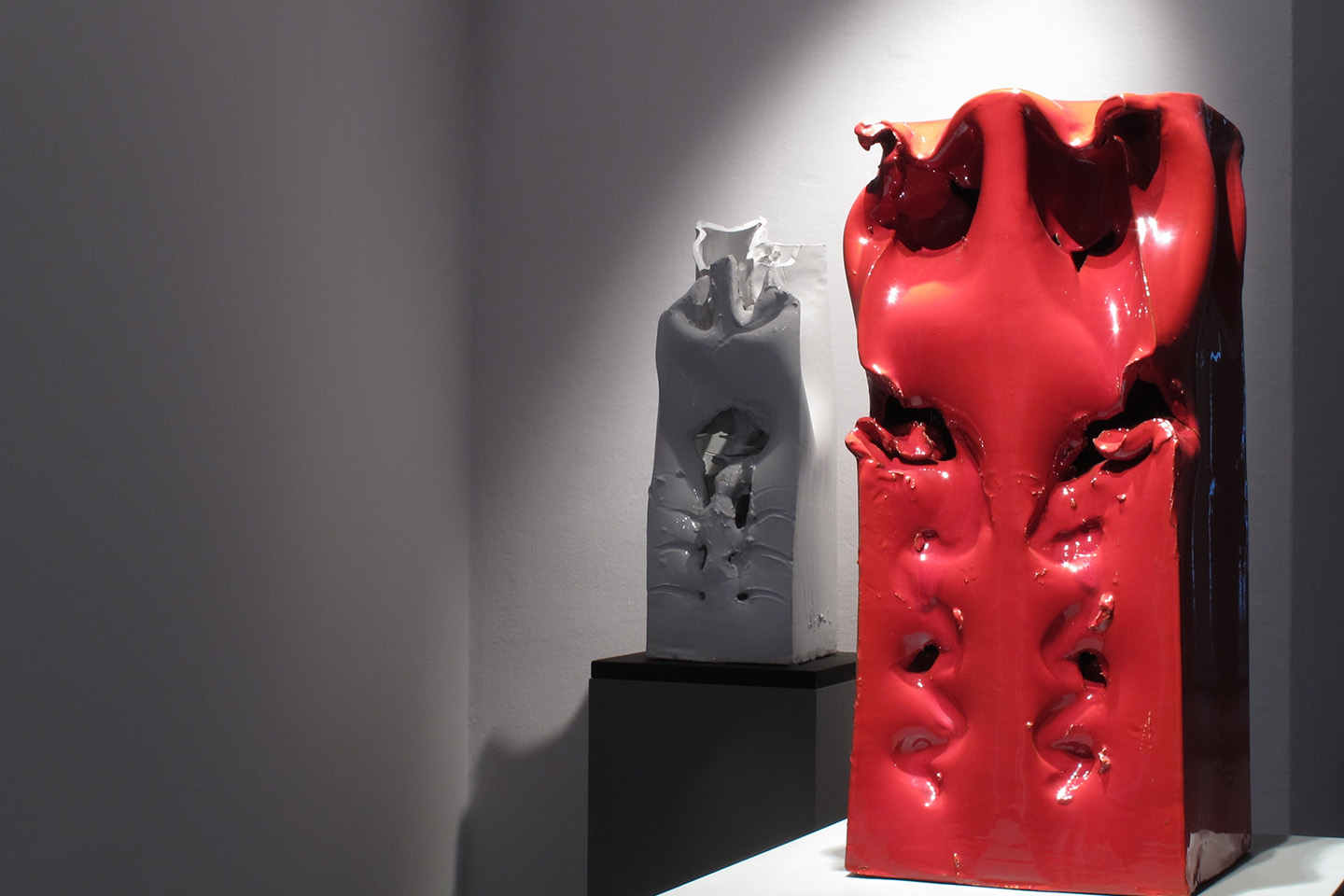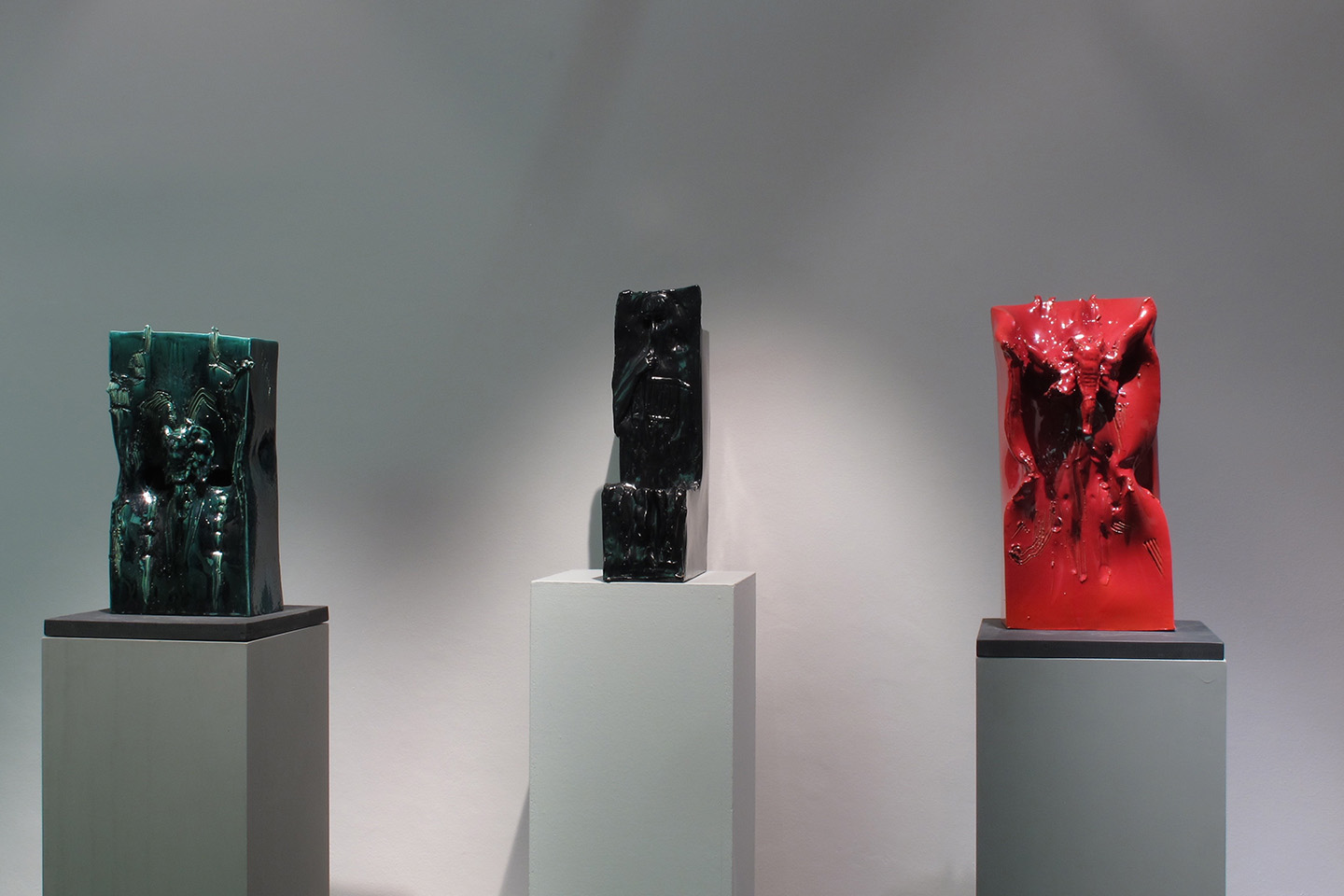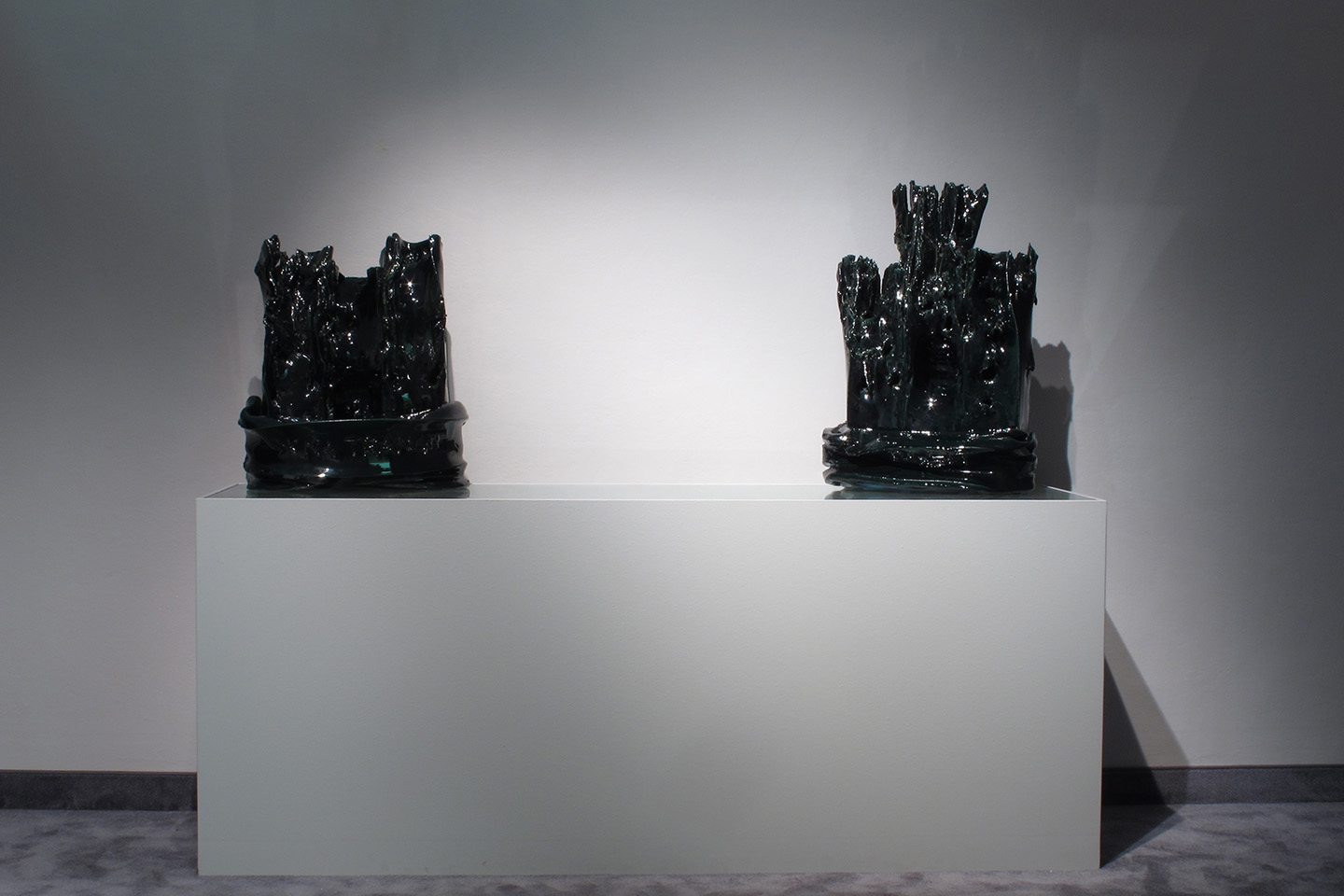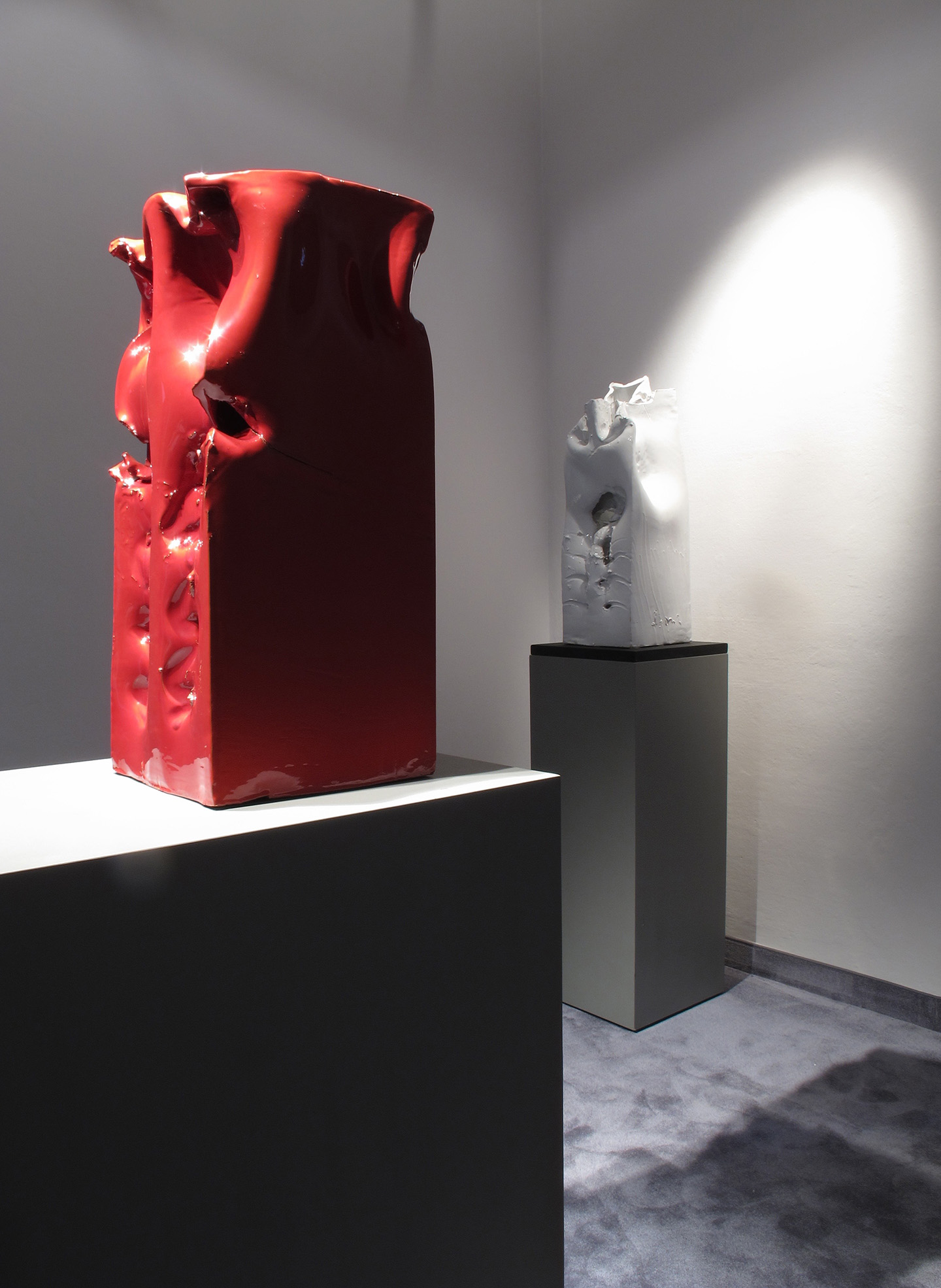 Montrasio Arte is pleased to introduce "Giacinto Cerone. A nonexistent note", critical essay by Marco Tonelli, interviews by Adelaide Santambrogio and Ilaria Despina Bozzi.
A selection of ceramic sculptures realized by Giacinto Cerone (Melfi 1957 – Rome 2004) from late Nineties to his premature death year are exhibited.
The expositive path unwinds through approximately twenty pieces, among others the series dedicated to Vietnam rivers. Accompanying the exhibit is a nucleus of photographs and the video Selfportraits. Giacinto Cerone, by Ines Musumeci Greco, directed by Ignazio Agosta, co-produced by Raisat Art, Rai Trade and Filmago.

Works of Giacinto Cerone (Melfi 1957 – Rome 2004) show signs of a deep restlessness. Cerone assails the substance, with swift and accurate gestures. Cuts, torsions, slashes become formal synthesis of the sculptor unbridled plastic composition. Although Cerone has deeply and passionately employed various substances (wood, metal, plaster, plexiglas, fiberglass, moplen, ceramic, marble, stone), ceramic and plaster perhaps disclose us his physicality and gestuality print.

Empty geometric unfired earth blocks, prepared for him since 1993 up to his death by Davide Servadei at the Bottega Gatti of Faenza (in 1991 Cerone had already realized several ceramics in Albisola at the Ceramiche San Giorgio with Salino and Poggi and few others in 1987), submitting them to torsions, fractures, slashes, and beat them with a tube if his body wasn't able to let them explode his rage and despair, rapture and life. His way of manipulate clay happened through removals and returns, burials and surfacing where today's events awake and give worth to yesterday facts.
In his case we can talk non so much about the autobiographic way of sculpting like a trauma, wound, laceration, but of sculpture trauma, projecting and transforming in the barren processes of making (in his characteristic way) any original dispute with substance or whatsoever existential activity…
.
at Montrasio Arte, Milan
until 12 May 2017