Mousse 75 TIDBITS
Willing Community: Gianluca Concialdi
Close
1
2
3
4
5
6
7
8
9
10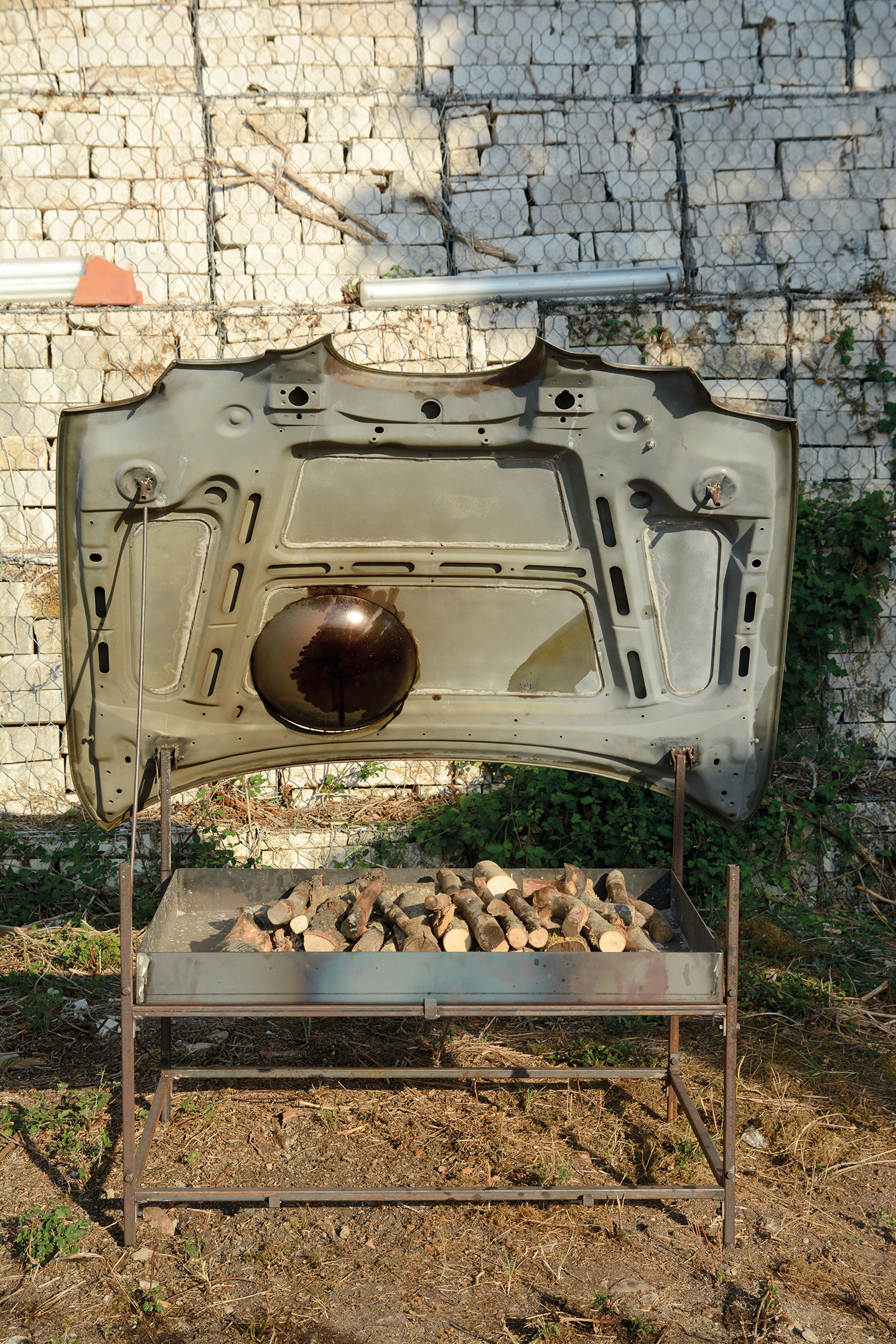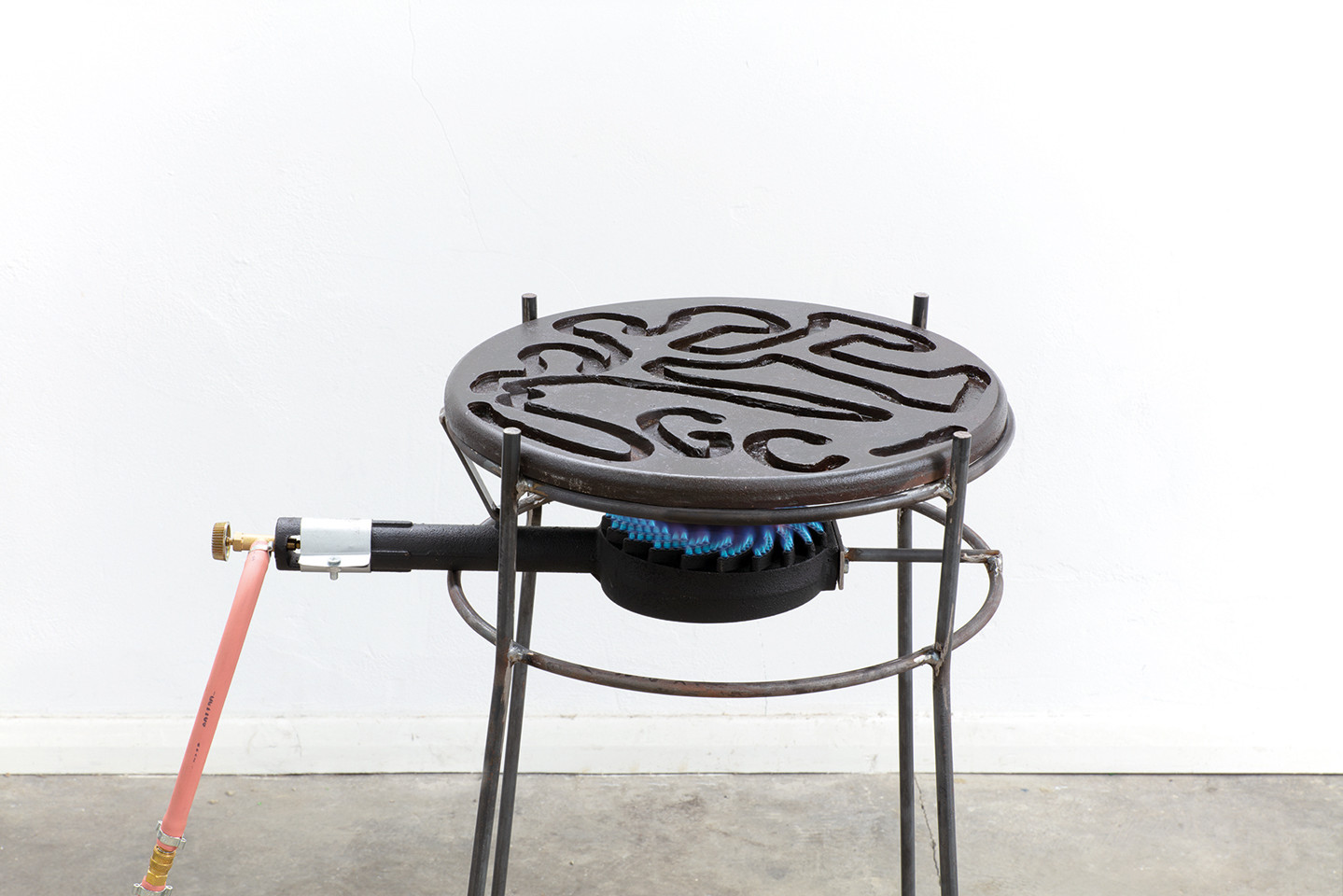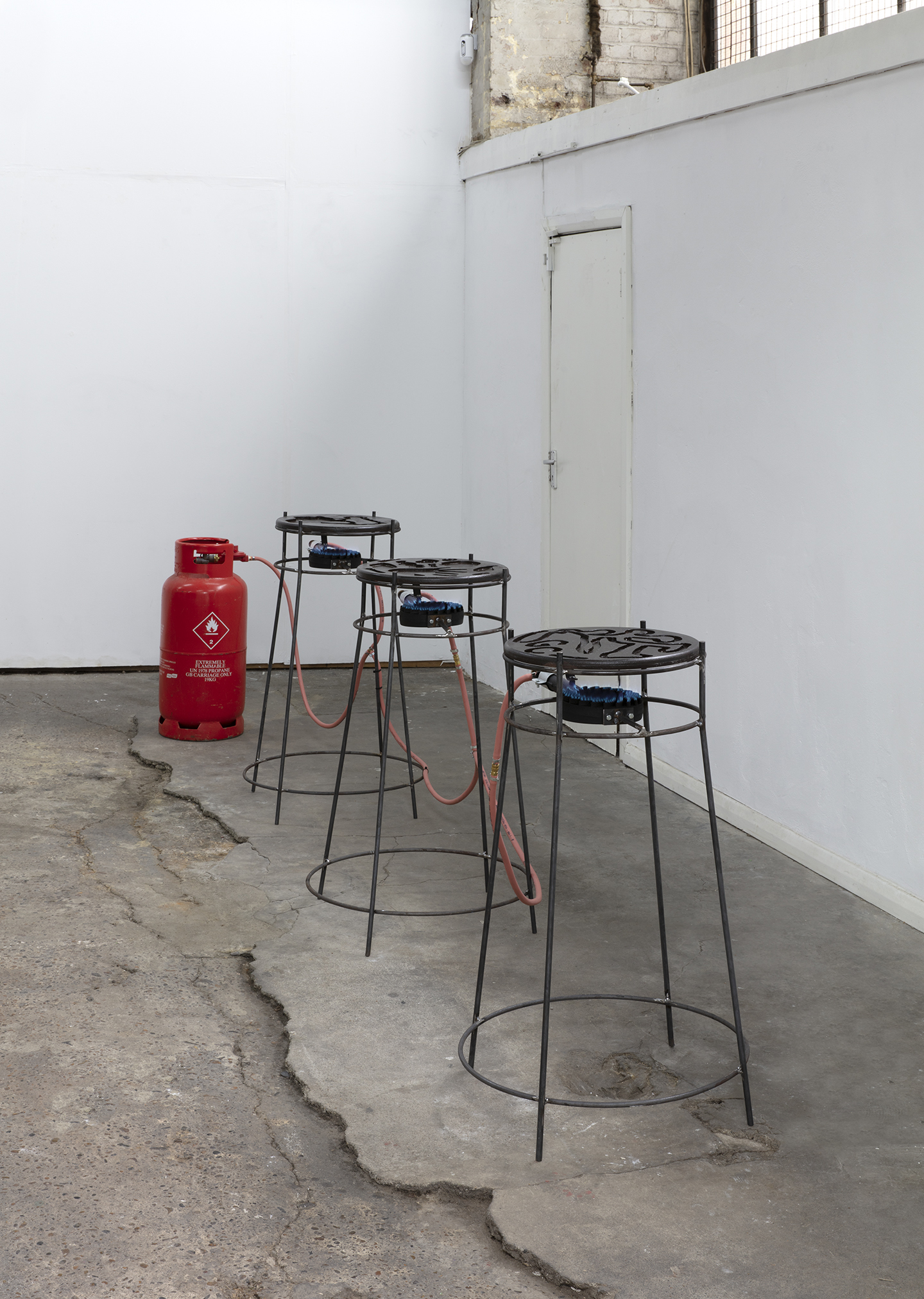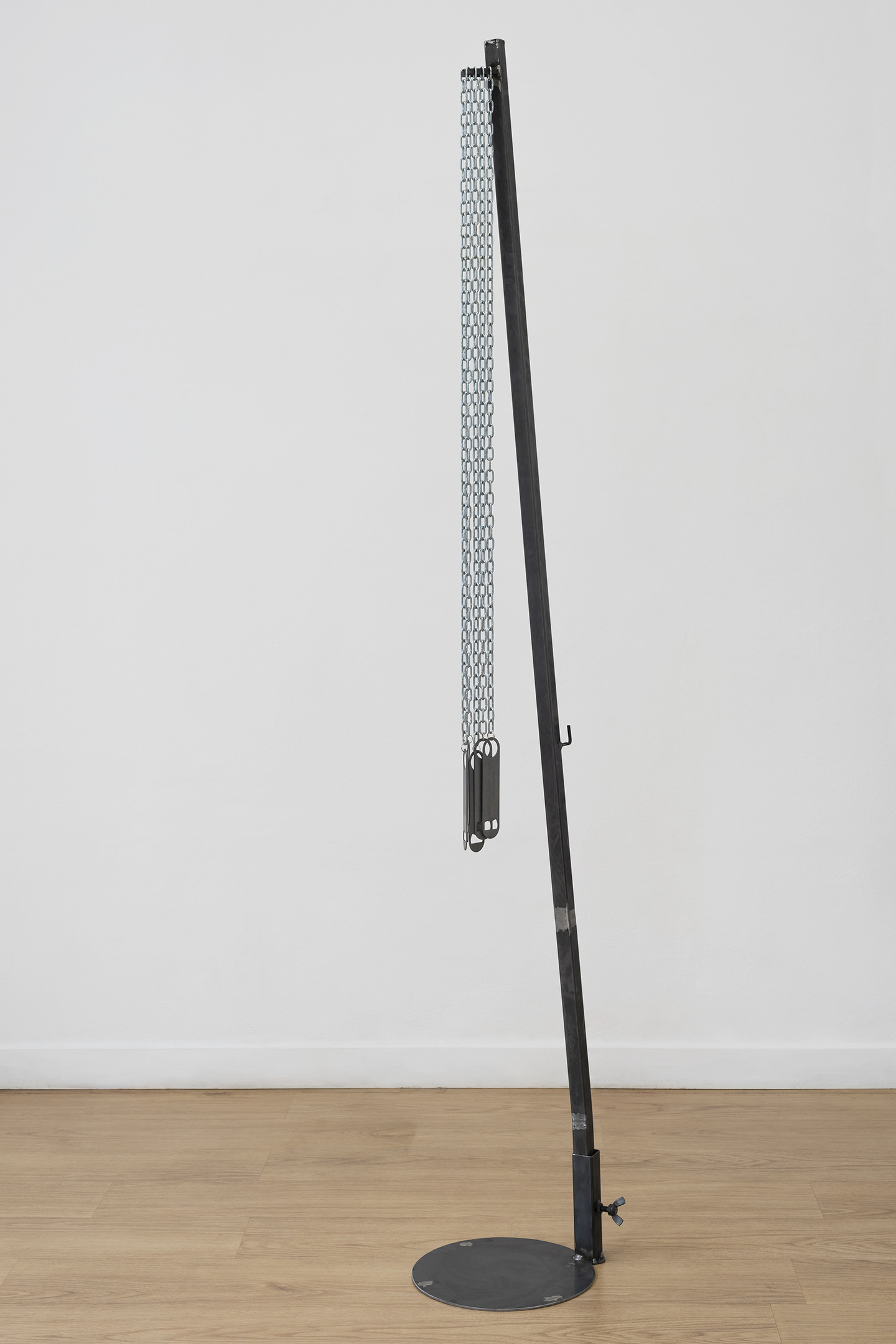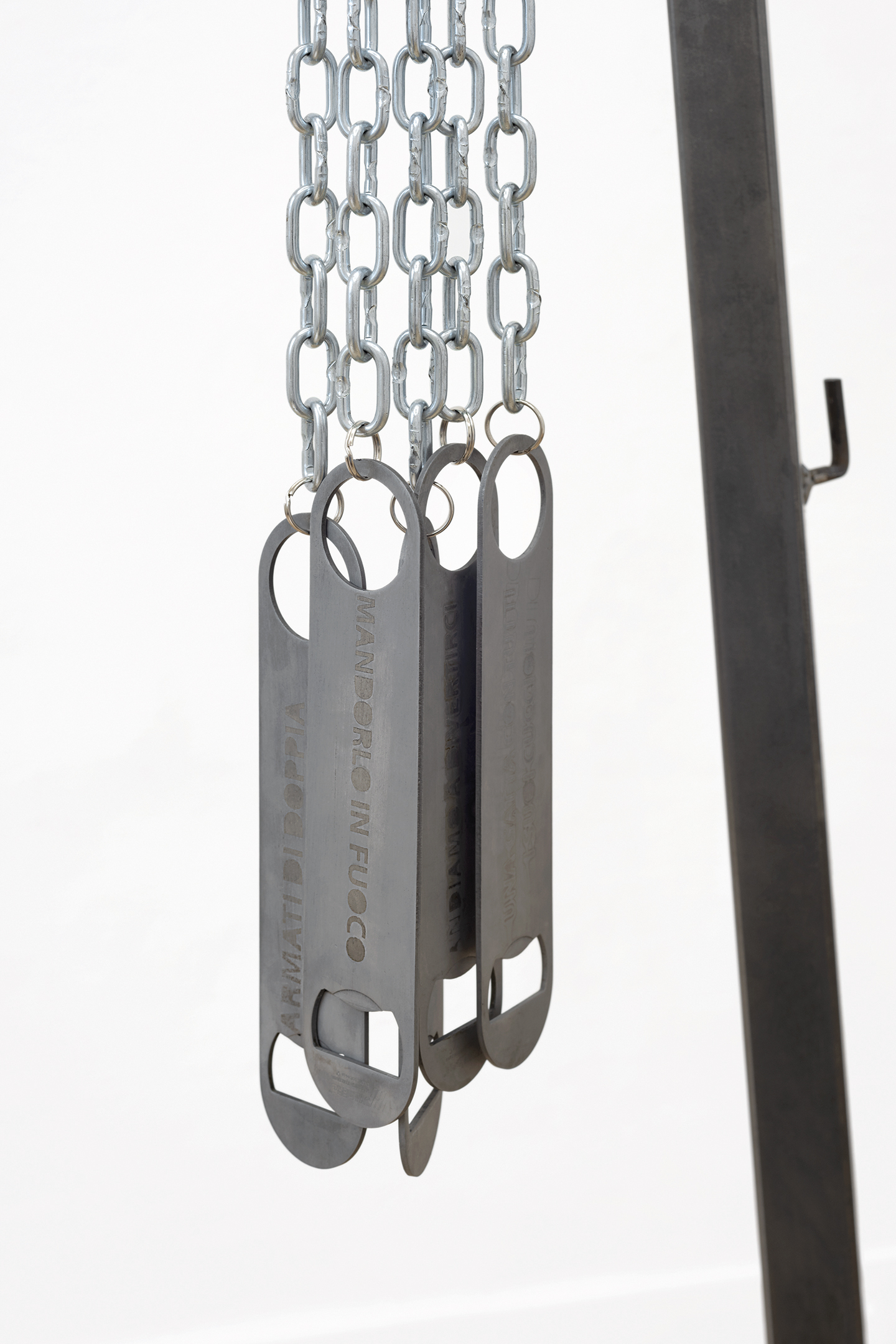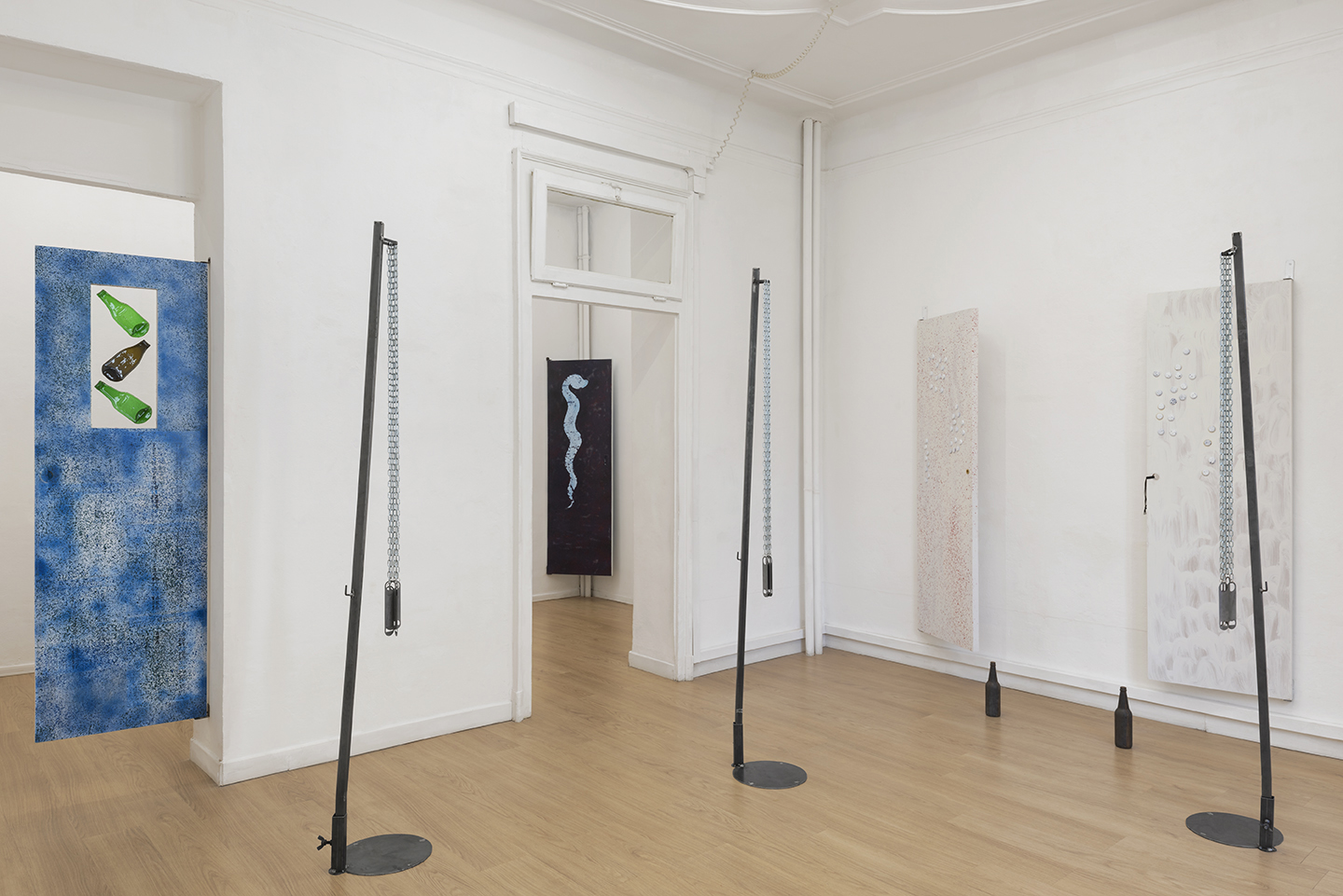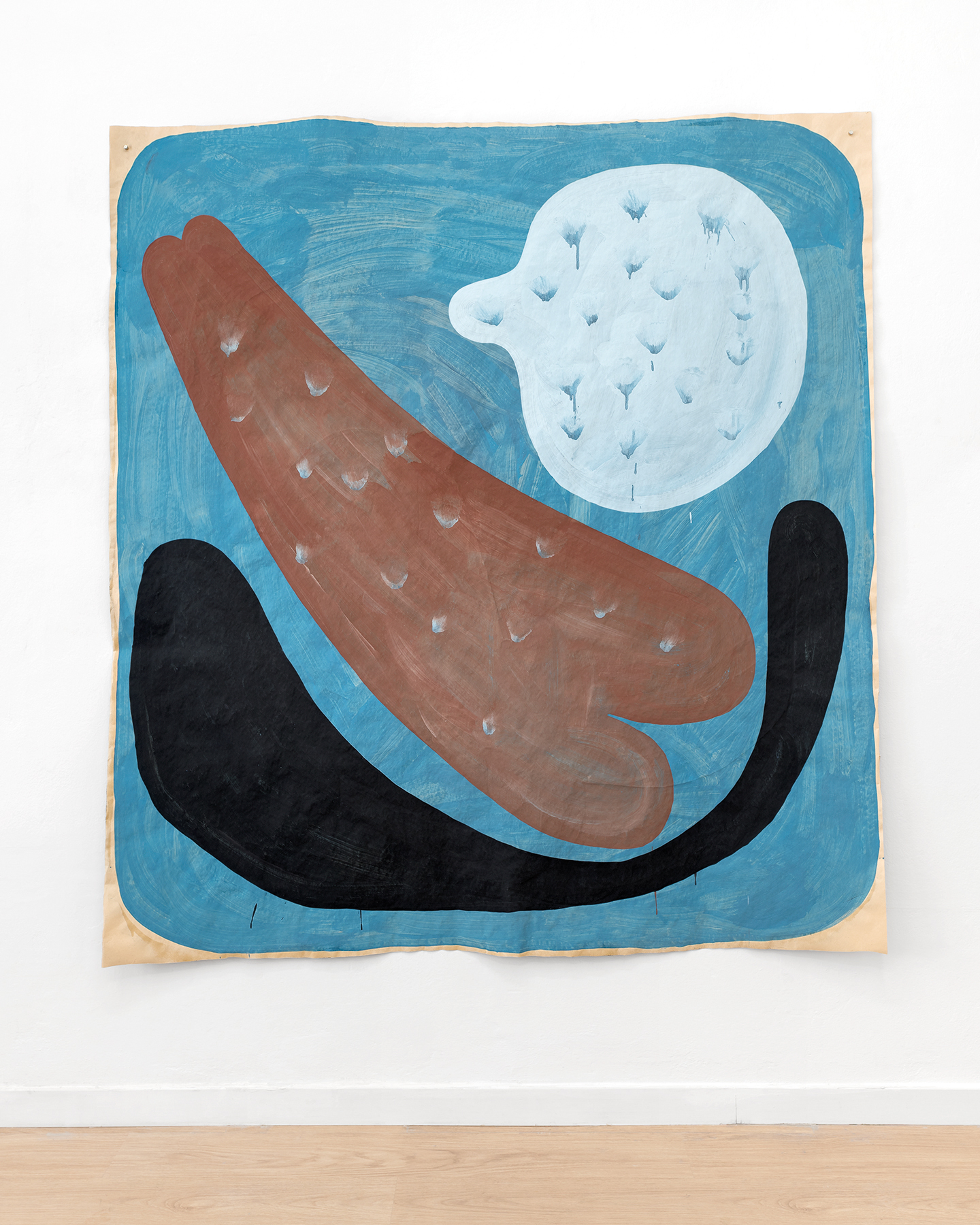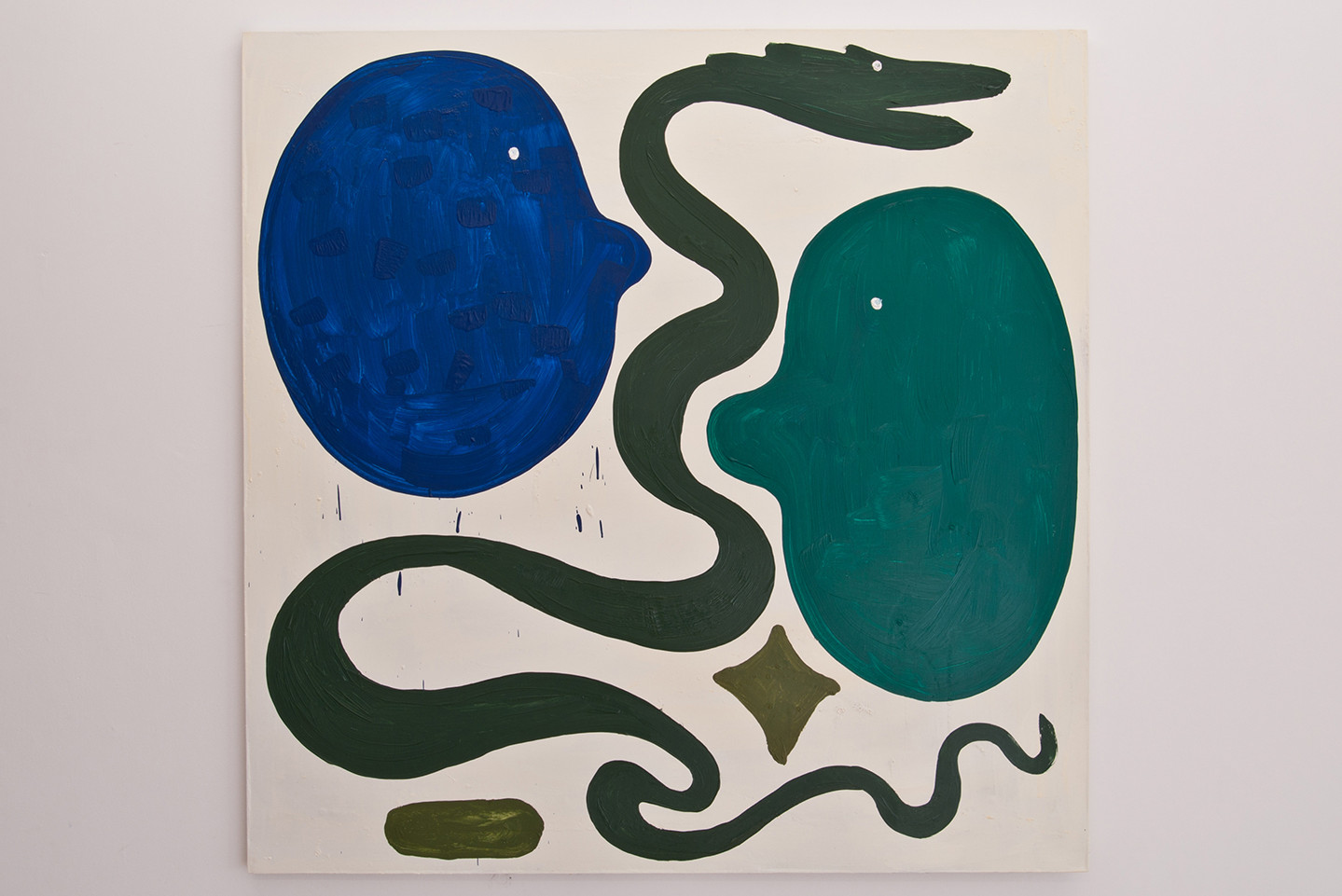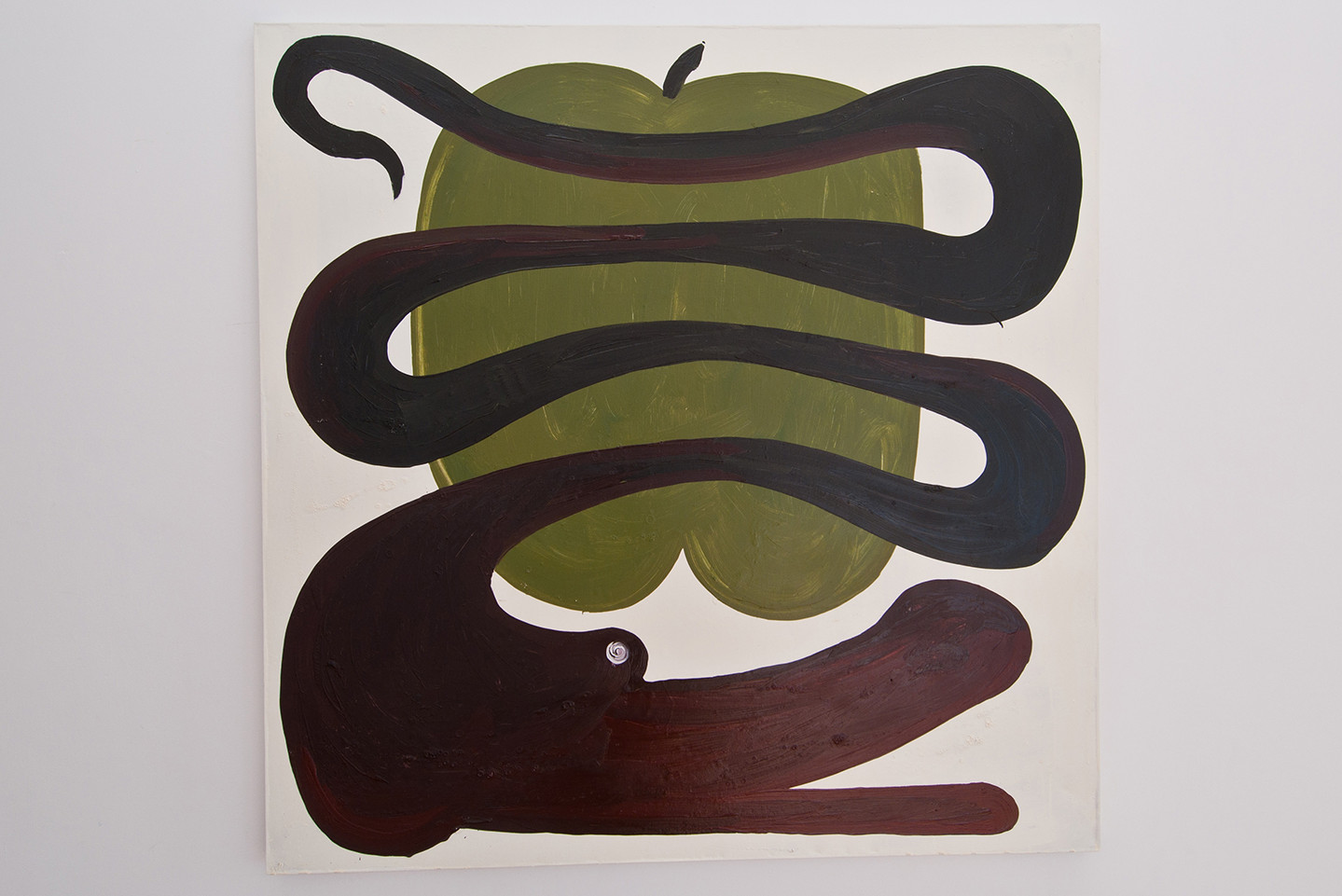 by Reem Shadid
Gianluca Concialdi—known to many simply as Giallo—has over the last eight years been quietly, carefully, yet assertively grounding his practice in the southern Mediterranean heritage. His work expresses generous hospitality and a distinctive aesthetic drawn from the colors and designs of those landscapes. Much like his native Sicily, where Mount Etna stands tall and active, the artist embodies the harmonic tremor the earth feels from the trembling volcano. Calling for "living the possibility of always seeing everything from another point," Concialdi is guided by the consideration that nothing is fixed.1 So he sets out to question, reassess, validate, and manipulate preconceived truths, values, and the nature of things and their relations—all with a delicate, ironic, and thoughtful temporality and temperament.
In Concialdi's heavy industrious installations—such as Holy Hillock (2020), commissioned by Amant Foundation during his 2020 residency in Chiusure (Siena), now part of Retrofuturo at MACRO, Rome—one readily perceives some of the artist's various interests and strategies converging. Five auto hoods—from a Mercedes-Benz SLK 200 Kompressor, a FIAT Panda, an AUDI TT, an Alfa Romeo 147, and a Jaguar S-Type—are transformed into barbecue grills for communal use. Lamb, vegetables, seafood, chicken, and bread sizzle on top of the car hoods while people gather around waiting, talking, perhaps leaning on one corner of the work for rest, waiting for the food to cook.
Yet this engagement with the work does not make it merely a barbecue. The piece holds a shifting space in between the social, the communal, the critical, and the aesthetic, allowing for multiple possibilities of understanding to emerge—meanings that are transversal, not linear or exclusionary. Thoughtfully considered, the "grills" are an intrusion of folklore into the sacred and distant space of art production, and an exercise in repurposing—something so common and structural in the southern Mediterranean way of life, so embedded in its chaotic and metabolic architectures. But cars are also deeply connected with certain social paradigms and their collapse, whether as "critical" symbols or reflections of the history of working-class struggles.2
Likewise, in the show Piatti Caldi at Almanac, London (2019), Concialdi brought together a series of pictures, in between still life and abstraction, carved and forged into iron bas-reliefs employed as electric hot plates for cooking, demanding an interaction with the audience in the exhibition space. In Concialdi's Mandorlo in fuoco (2020), shown as part of Enrique at Clima, Milan (2020), chains of various lengths are attached to an iron pole supported by a base of the same material. At their extremities, bottle openers—engraved with fragments of personal thoughts, dialogues the artist overheard, or phrases he captured by chance from his surroundings—hang for anyone to use. Once again, the work's practicality, structural tone, and aesthetics give it the "sculptural presence of a public monument," an encounter with which the audience either deliberately or unconsciously engages in.3
With an eye on seemingly mundane everyday habits and experiences, the artist concerns himself with questioning and reassigning values to objects, configuring a process of creating new tools and networks that are not fixed but decentralized. He urges us to open up to other imaginaries as a way to understand the spatial conditions that could bring people together, and how to restructure relations with family, friends, and others so as to be based on communal values and habits. Refusing the typically binary categorizations inherent in colonial, racial, and capitalist structures, Concialdi seeks a presence that is characterized by multiplicities. 
Much like Sicily is an island that sits at the exact collision of the Eurasian and African plates, the artist navigates liminal space in his artistic practice in general and his paintings in particular. He reverts to the act of repurposing by intervening on both sides of the canvas— equally important, one exposed to the world and the other hidden. His paintings are a form of writing, an extension and an expression of his subconscious, a moment of meditation, and a concretization of a precise moment, yet undefined. They evoke the irrationality of a single choice and multitudes of possibilities, doubts. They bring awareness to our inability, or neglect, to try to see "the full picture" but urge our imagination to try nevertheless. Paintings such as Mapou (2013), Biddina (2020), Searching for Raccuono (2020), and his series from the show Curva di Gallo at Clima, Milan (2018), all come from different moments and threads of thinking, questioning the environment, social relations, truth making, and positionality. 
Most notably, they illustrate how the artist's interests lie beyond those of figuration and abstraction as generally described. For him, the fluctuation between the two constantly permeates both without any prejudice. Concialdi's sustained practice of engagement with his own concerns, people, and the Mediterranean is a world-building exercise. By evoking the heritage of his land and ancestors, his work insists on manifold readings and transversality, setting the tone for enriching, convivial conversations.
[1] From the author's conversation with Concialdi on February 16, 2021.
[2] Having one of the highest unemployment rates in Italy, Sicily has a history of its younger population migrating north to work in factories and manufacturing. Also the abandonment in 2011 of the FIAT factory plant in Termini Imerese in Palermo, Sicily, was a case of an act of workers' annihilation.
[3] From the exhibition text for Piatti Caldi, Almanac, London, 2019.
Gianluca Concialdi (b. 1981, Palermo) lives and works in Palermo. Recent solo and two-person exhibitions include Ogni anno è il mio anno, Gelateria Sogni di Ghiaccio, Bologna (2020); Holy Hillock, Amant Foundation, Siena (2020); Enrique, Clima, Milan (2020); Vagabondi Eccellenti, Casapiena Microcentro, Petralia Soprana (2019); Piatti Caldi, Almanac, London (2019); Curva di Gallo, Clima, Milan (2018); Il Mistico Palestrato, University of Verona; and Caro Federico (with Mario Airò), GAM, Palermo (2016). His work is currently on view at Retrofuturo at MACRO, Rome.
Reem Shadid is a curator and researcher who investigates the emancipatory possibilities within artistic practice, and the ways art intersects with political and socioeconomic forms. She is the producer and host of Radio Alhara's Listening with Reem Shadid, a weekly listening session with artists, researchers, and curators working at the intersection of sonic, visual, and literary productions. Previously she was deputy director of the Sharjah Art Foundation, where she served in various capacities between 2006 and 2020.