EXHIBITIONS
"I Giganti dell'Arte dal Teatro" and "Living Theatre Archive" at Casa Morra, Naples
Close
1
2
3
4
5
6
7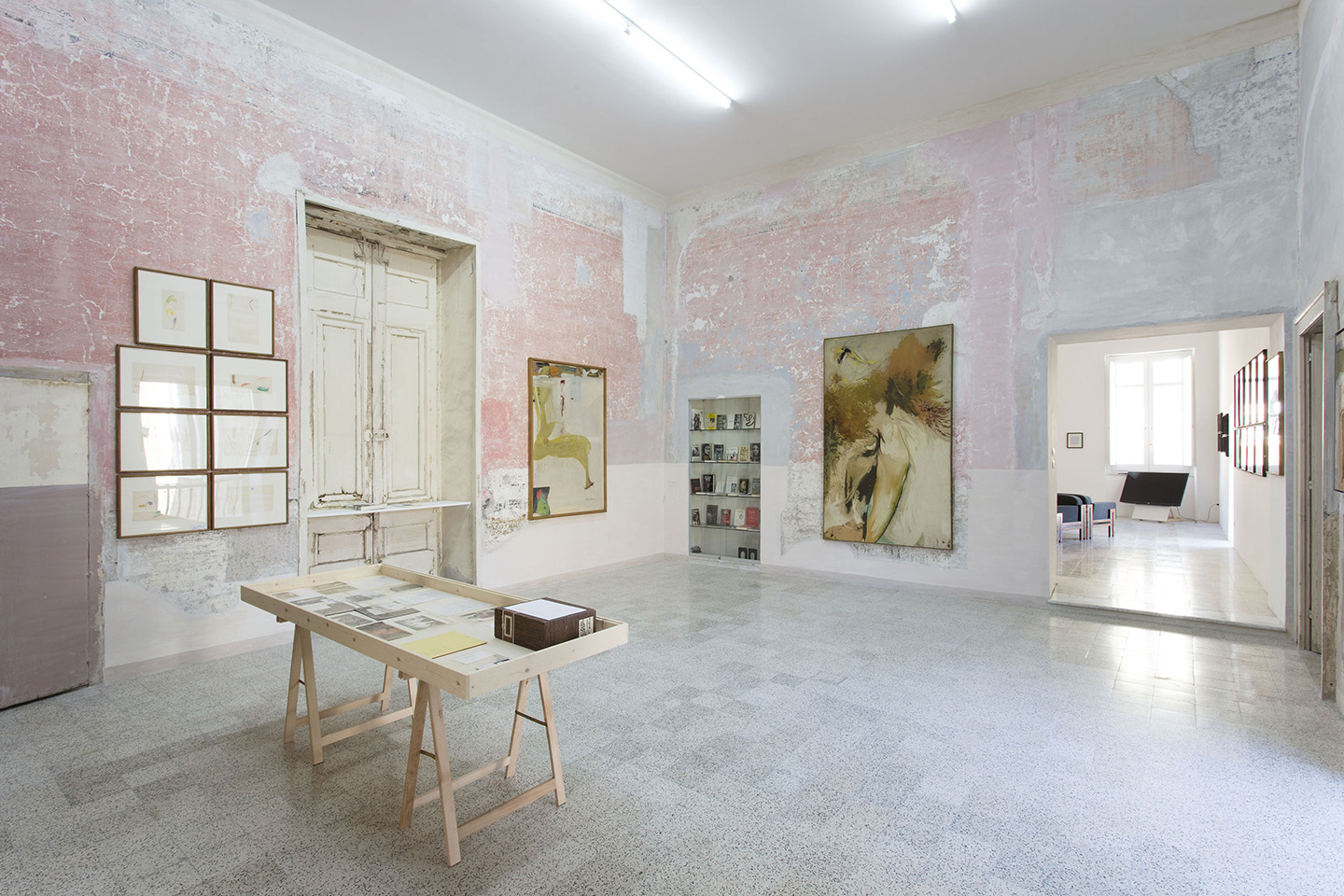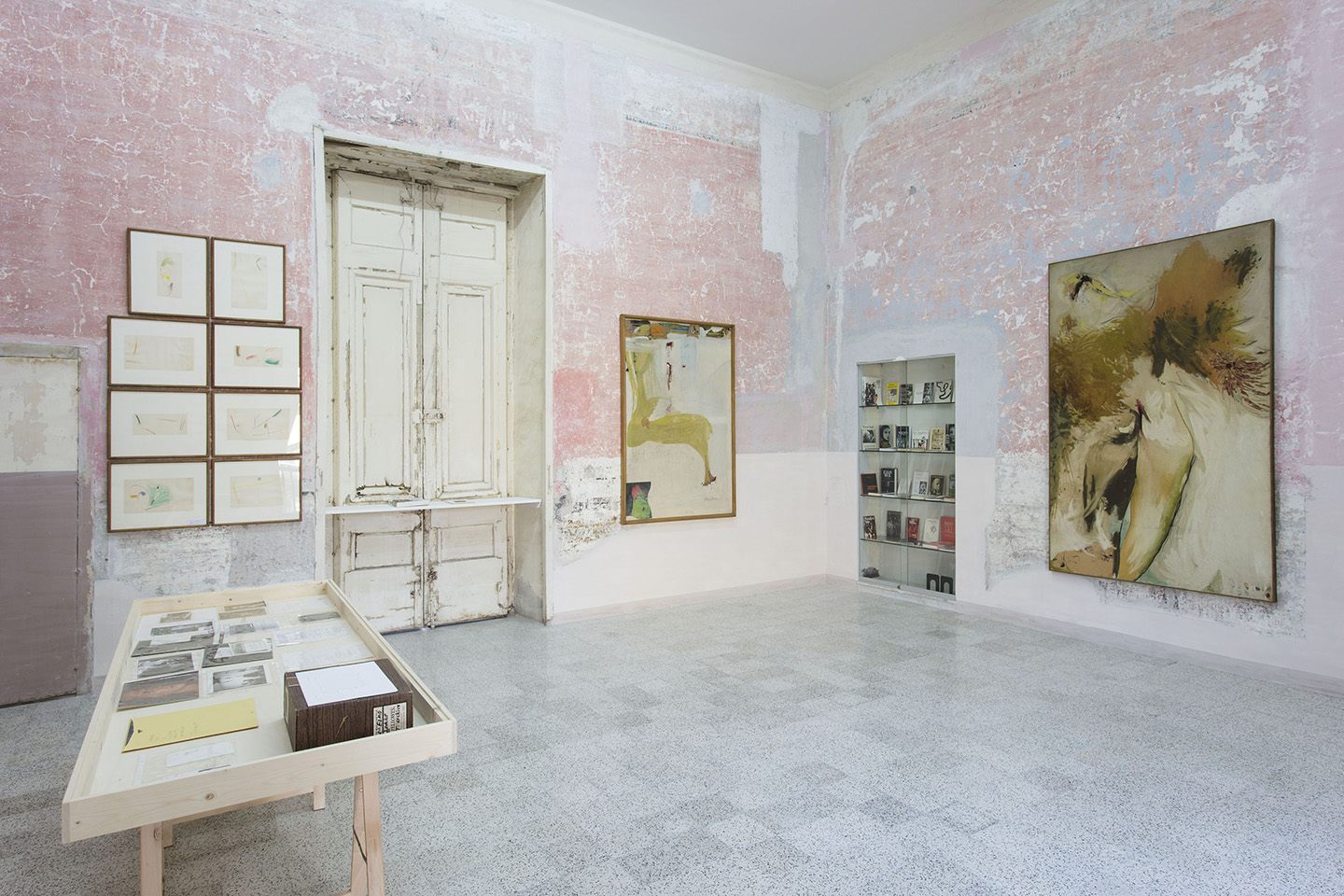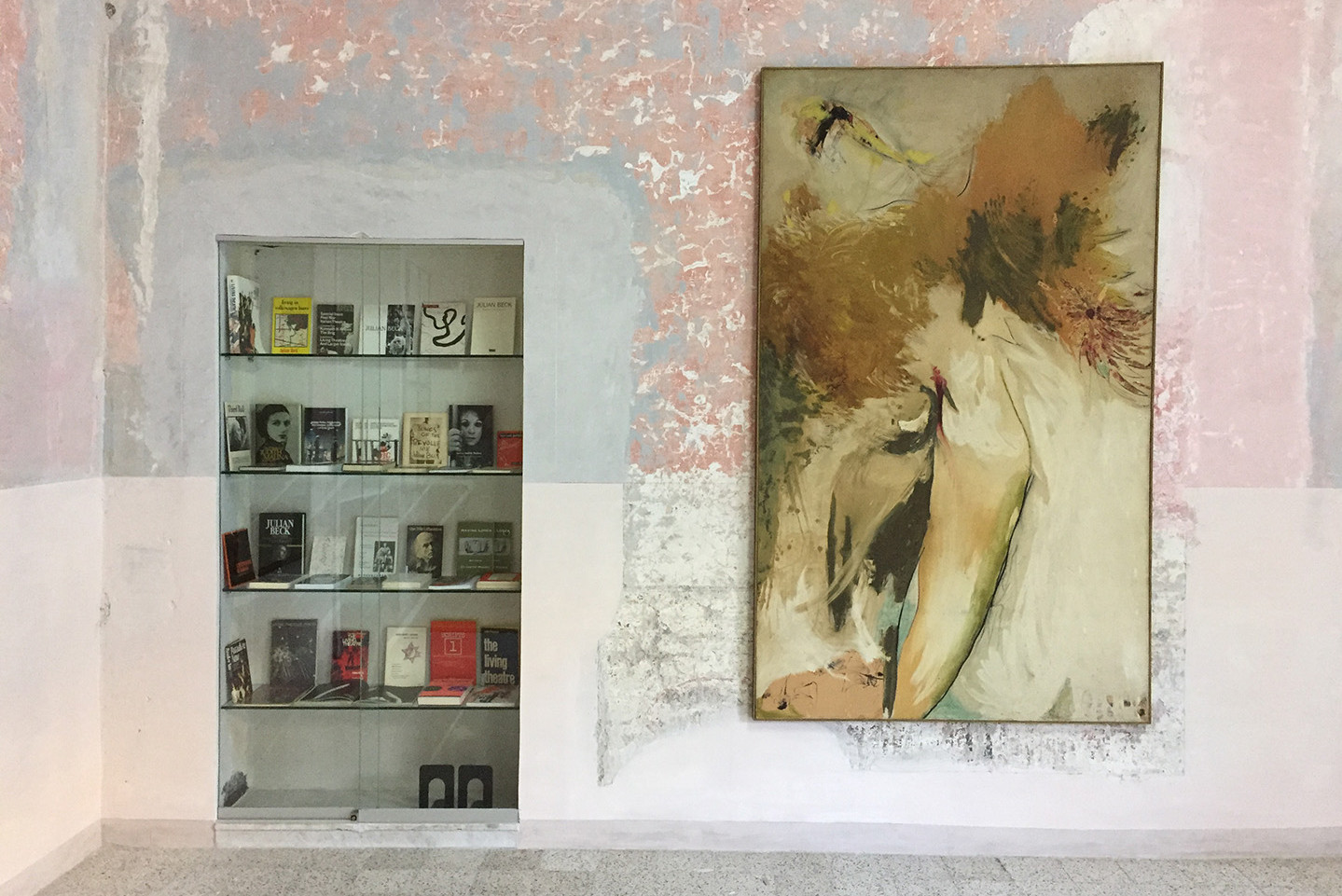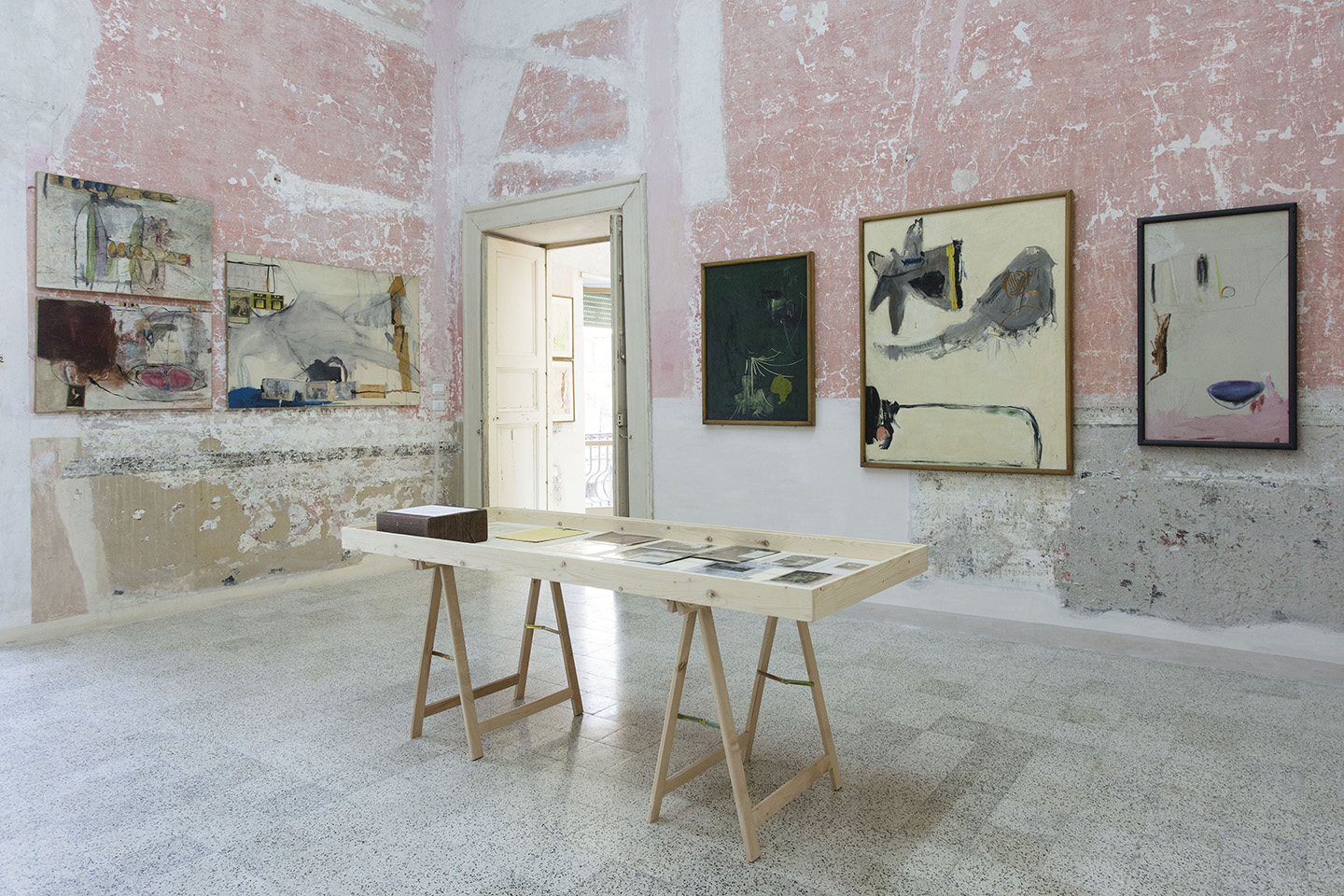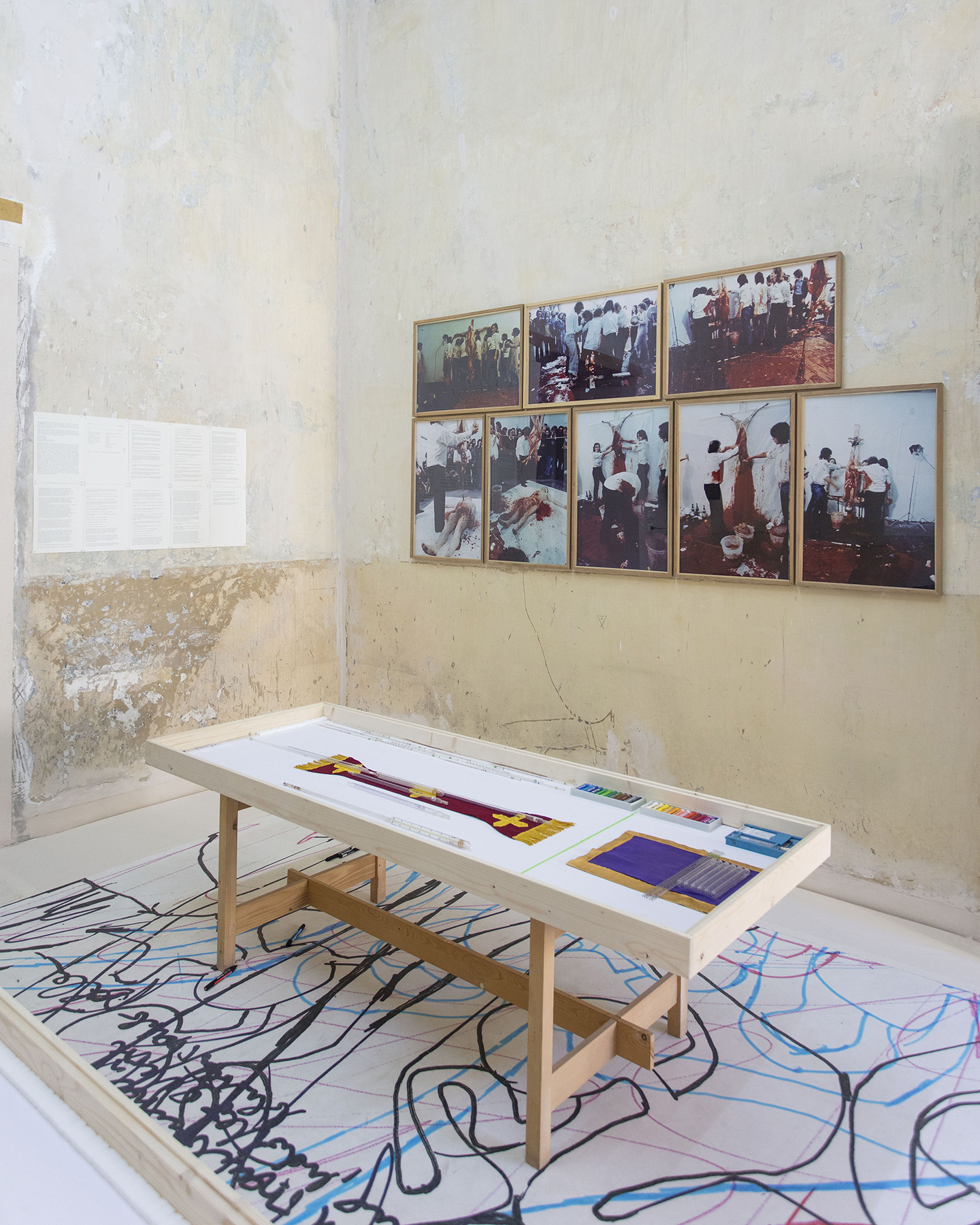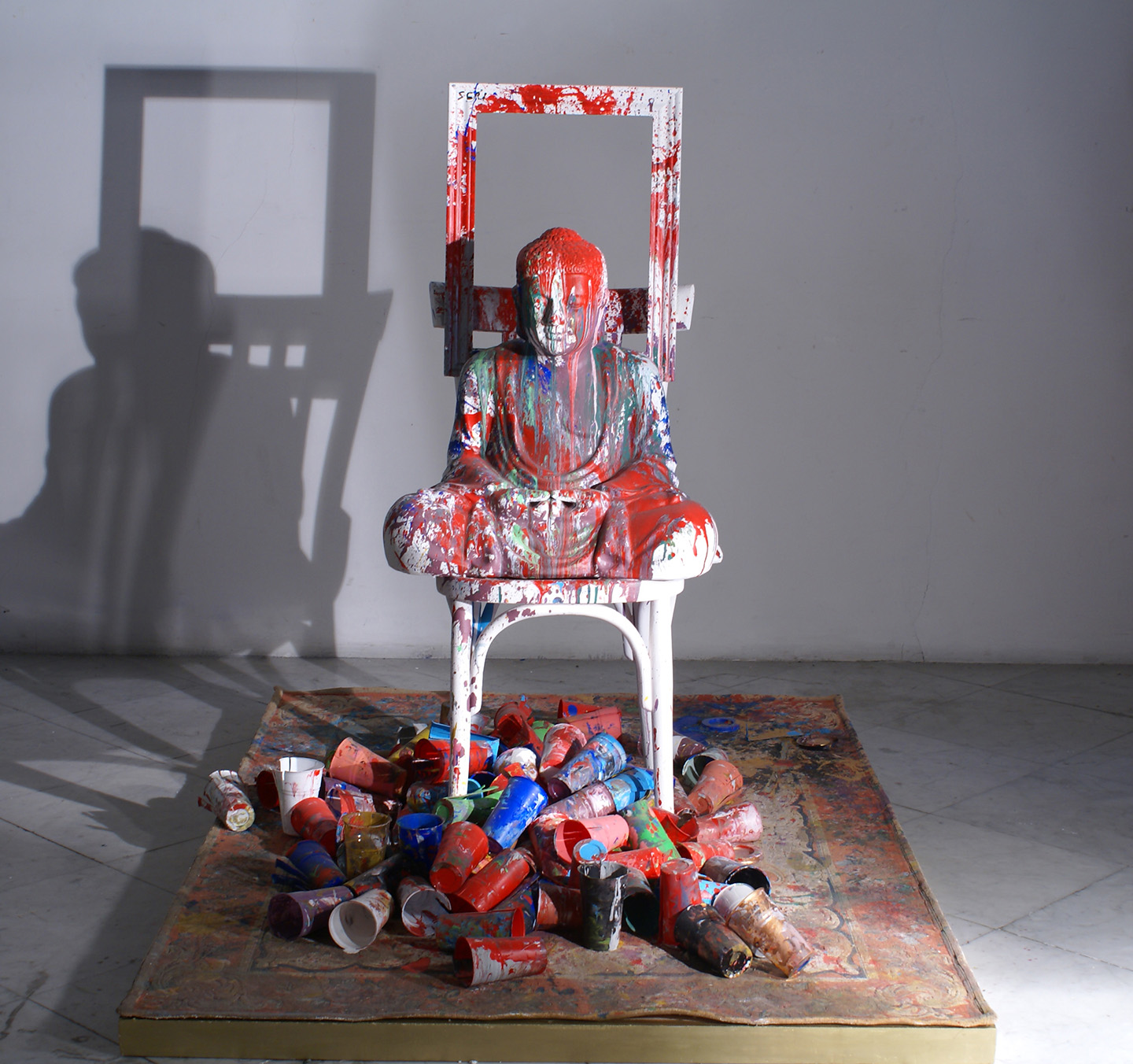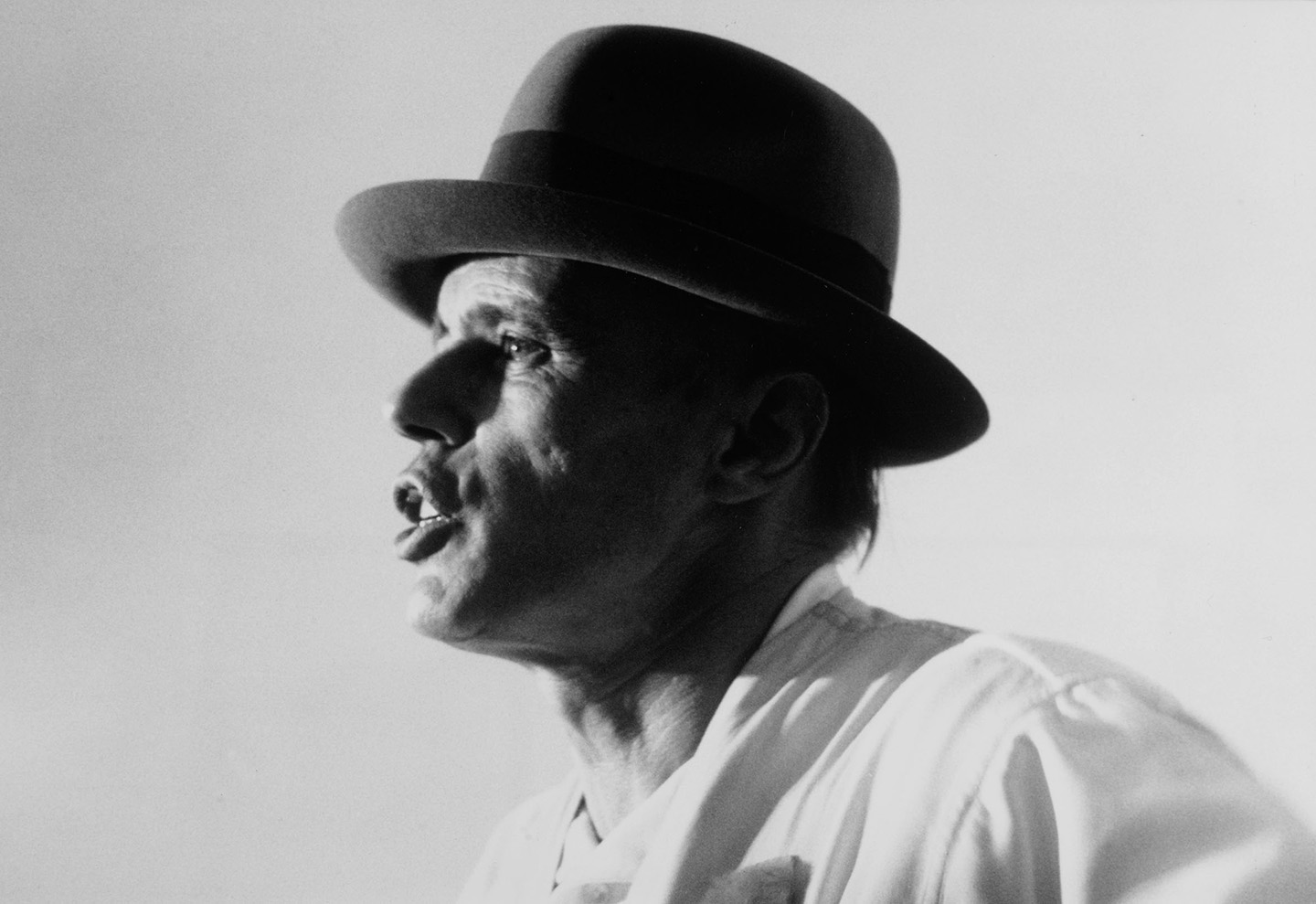 Casa Morra, founded by Giuseppe Morra in 2016 as a museum space, begins its second year of activities, dedicating new environments to three artists who came to the theatre from painting and performance, inspired by the dream of the totality of art.
The magnificent setting of Palazzo Ayerbo D'Aragona Cassano, the 4,200 m2 complex that the Morra Foundation is slowly renovating to house the extensive Morra Collection, is the backdrop to works by Julian Beck, Hermann Nitsch and Shozo Shimamoto brought together in this exhibition, I Giganti dell'Arte dal Teatro. At the same time, Casa Morra will celebrate the opening of a section dedicated to Joseph Beuys, an artist whose work consolidates the concept of total art by bringing aesthetic experience to everyday life, affirming creativity as the path to human freedom. This section will house donated works and documents from the Lucrezia De Domizio Durini Collection. An addition to Casa Morra's story as a gallery is Gian Maria Tosatti's 3_Lucifero archeologia (albero), one of the 'Sette Stagioni dello Spirito', a site-specific project that the artist has developed in Naples, setting up seven environmental installations during his three years of residency at the Morra Foundation. The installation will be inaugurated on the occasion of the grand opening.
I Giganti dell'Arte dal Teatro initiates a dialogue between four personalities for whom art became a way of life: Julian Beck, a painter from 1944 to 1954 who transitioned from abstract expressionism to anarchic and street theatre and life theatre, founding the Living Theatre with Judith Malina; Hermann Nitsch, the founding father of Viennese Actionism, whose Orgien Mysterien Theater comes close to the idea of 'total work of art' in a form of synaesthetic theatre that penetrates the depths of the unconscious to spark off a cathartic reaction. Then there is Shozo Shimamoto, founding member of the Gutai group, who uses colour both materially and spatially to create an action painting that no longer relies on the brush in itself but on the movements of the artist as he works. The fourth is Joseph Beuys, a pivotal figure in the neo avant-garde movement who believed in the fusion of art and life, artistic experiment and political commitment, leading to the idea of 'social sculpture', based on the principle that 'every man is an artist'.
Once again, Casa Morra demonstrates that art is intuitive knowledge that brings change, resistance and revolution to the lives of those who embrace it through the creative experience. The Casa reopens to the public on Sunday, 8th October, 2017 and aims to show the importance of experience, to which Hermann Nitsch will defer with a Lerhaktion, a theoretical action on the basic tenets of his sensorial and ecstatic theatre.

Casa Morra is not only a place where works are exhibited and conserved; it is a dynamic space where research is an essential part of the overall project, and, because it is more a 'home of ideas' than a traditional museum, the archive departments stand out as places that look from the past to possibilities in the present and the future. The first archive to open its doors on Sunday, 8th October, is the Living Theatre Archive, containing texts, documents, notes and correspondence, as well as Judith Malina's private papers, photographs and slides, posters, invitations, journals, books, magazines, and video recordings, all dating from the years 1969 to 2015. The archive also holds a large section of costumes and props, built up in collaboration with Lorenzo Mango, Professor of the History of Modern and Contemporary Theatre at the Orientale University of Naples, and Tom Walker, a member of the Living Theatre.
A section dedicated to film will be opening shortly. It will contain a collection of books, catalogues, film, DVDs, and video material in various analogue and digital formats, representing a number of different movements from the earliest exponents of the avant-garde to the present, all produced and collected by Mario Franco in over 50 years of activity.
The Morra Collection consists of works by: Marina Abramovic, Nanni Balestrini, Julian Beck, George Brecht, John Cage, Ugo Carrega, LUCA/Luigi Castellano, Henri Chopin, Giuseppe Desiato, Marcel Duchamp, Maurizio Elettrico, Heinz Gappmayr, Al Hansen, Geoffrey Hendricks, Dick Higgins, Allan Kaprow, Urs Lüthi, Stelio Maria Martini, Charlotte Moorman, Eugenio Miccini, Hermann Nitsch, Günter Brus, Nam June Paik, Giulio Paolini, Luca Maria Patella, Lamberto Pignotti, Luigi Tola, Vettor Pisani, Paul Renner, Gerhard Rühm, Shozo Shimamoto, Rudolf Schwarzkogler, Daniel Spoerri, Arrigo Lora Totino, Bob Watts, Jean-Jacques Lebel, Dieter Roth, Oswald Wiener, Giuseppe Zevola, and many others from the past and the future. Almost all of these artists have been Giuseppe Morra's companions on his special and ongoing adventure in art, something he has always experienced with curiosity, involvement, and vision for the future – now projected beyond the limit of his own lifetime.
.