EXHIBITIONS
"GLMAOUR" at Fahrenheit, Los Angeles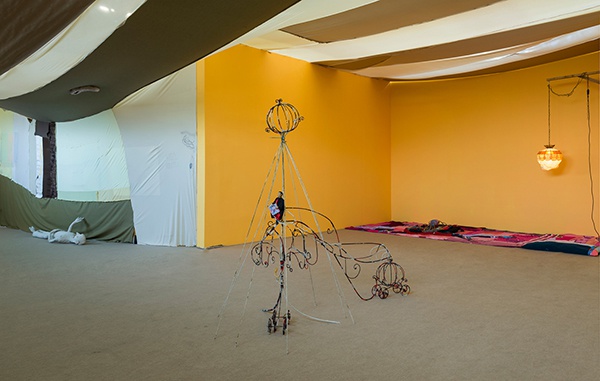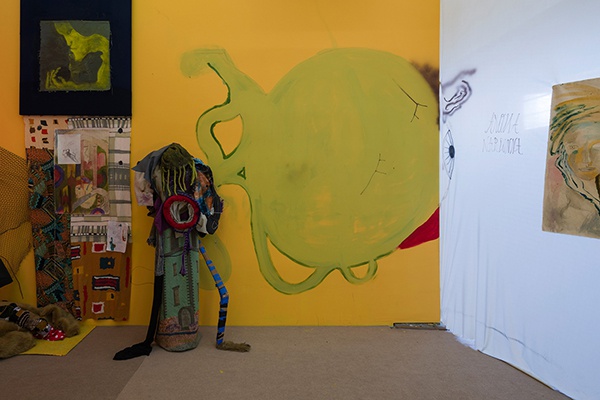 Fahrenheit is delighted to present "GLMAOUR", an extensive installation produced by Renaud Jerez (b. 1982 in Narbonne, France; lives and works in Berlin), in collaboration with artist Anina Troesch (b. 1987 in Emmental, Switzerland; lives and works in Frankfurt am Main) and writer Hardy Hill (b. 1993 in Wilmington, Delaware; lives and works in Los Angeles).
It is the result of a one-month collaborative working process, realized on-site at Fahrenheit. Using soft material such as industrial fabrics, clothing, bandage and foam, the exhibition proposes a critical reflection the appropriation of popular culture's images in attempts to interpret their destination. The raw materiality, human appearance (or disappearance) and an elaborate sense of the grotesque in the exhibition address the Californian culture of comfort and its mass cultural production.
A kaleidoscopic fragmentation of several constructed rooms, "GLMAOUR" recomposes a space that acts as a cohesive installation. Leftovers culled from the Los Angeles' Fashion District enclose the space, insinuating tents and hangings that invoke the original purpose of the 2245 E. Washington building—a former textile storage built in the 1940s. Brown, yellow and ocher tones in the exhibition conjure an environment of light and shadow echoing this of the west coast. Therein large figural sculptures evoke fantastic cartoons, and paintings, drawings and objects manipulate naturalistic and decorative forms. Transforming the spatial convention into a disturbing confinement of hysterical excess, Jerez and Troesch explore the fragility of toxic intimacy, beyond the finite private and public spheres.
Curated by Martha Kirszenbaum.
.
at Fahrenheit, Los Angeles
until 30 July 2016
Above, top – Twilight, 2016. Courtesy: the artists and Galerie Crèvecoeur, Paris. Commission: Fahrenheit by FLAX.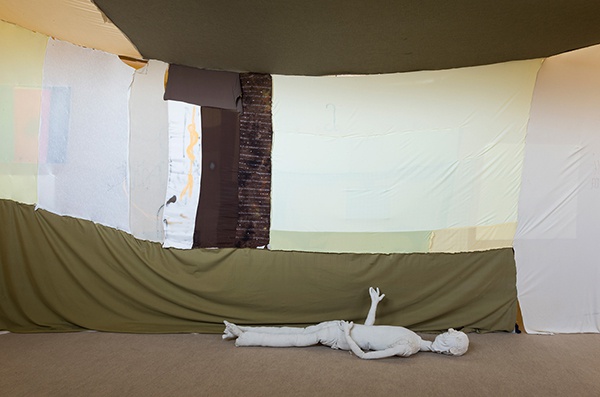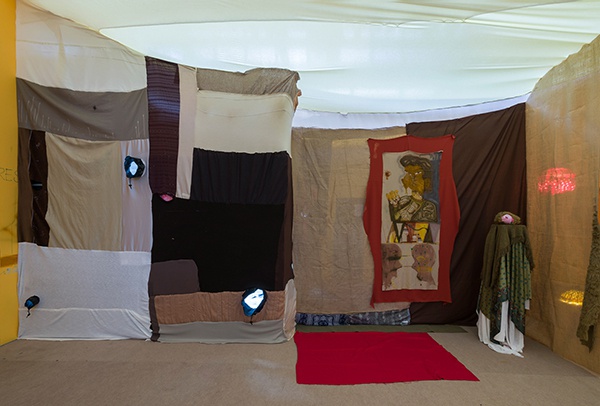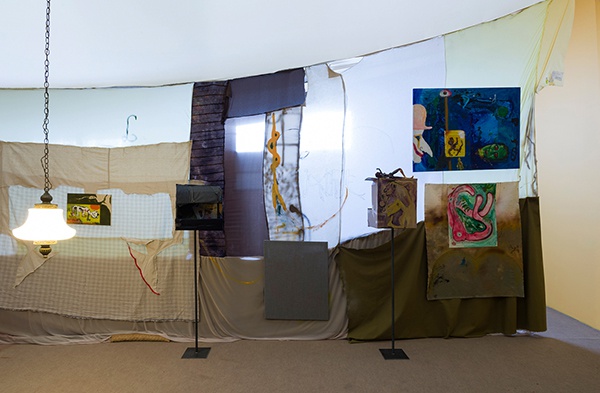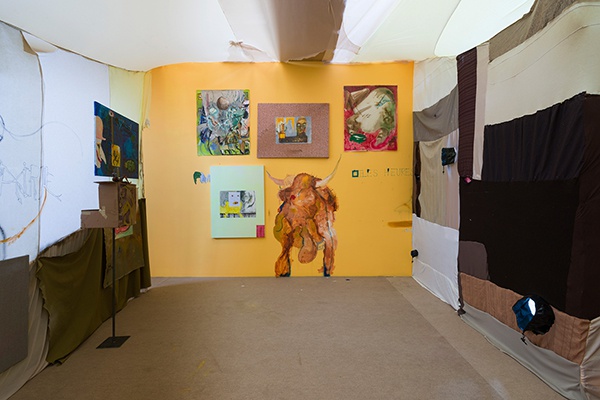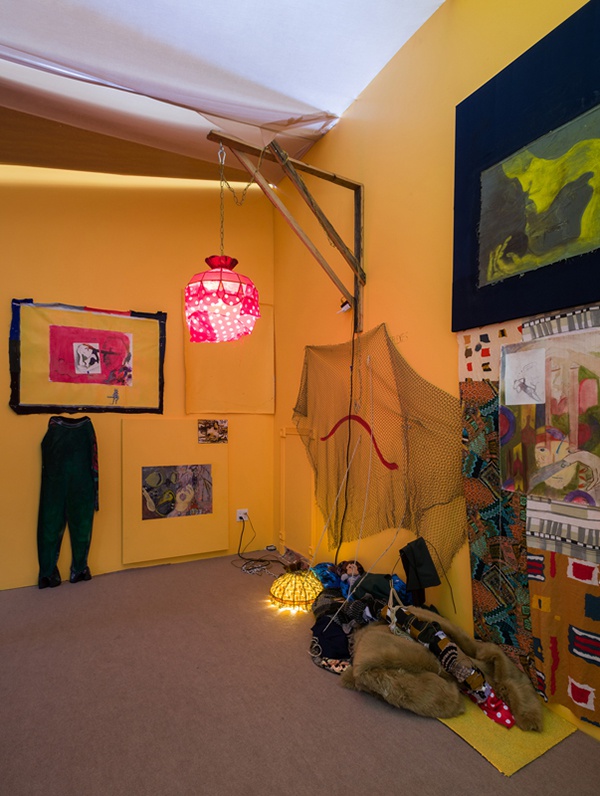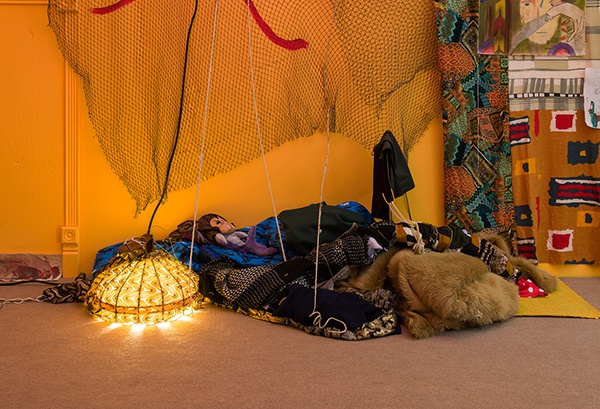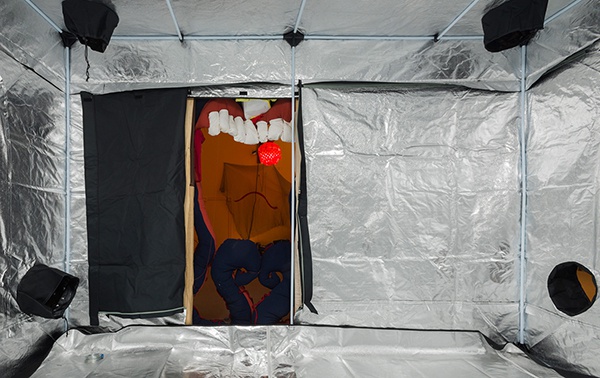 "GLMAOUR" installation views at Fahrenheit, Los Angeles, 2016
Courtesy: the artists and Galerie Crèvecoeur, Paris. Commission: Fahrenheit by FLAX.