CONVERSATIONS Mousse 18
Images from the Region of Nowhere: Goshka Macuga
Close
1
2
3
4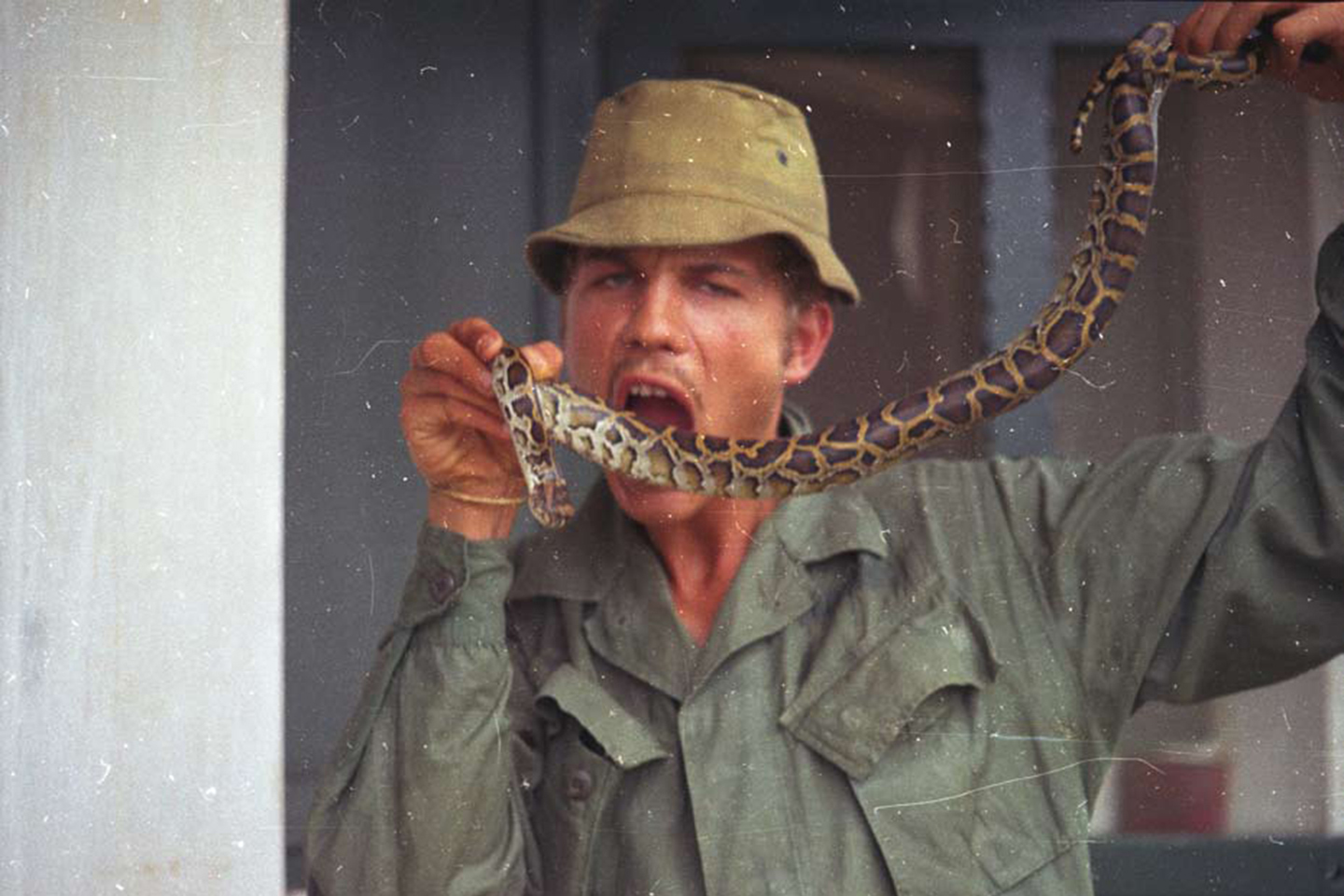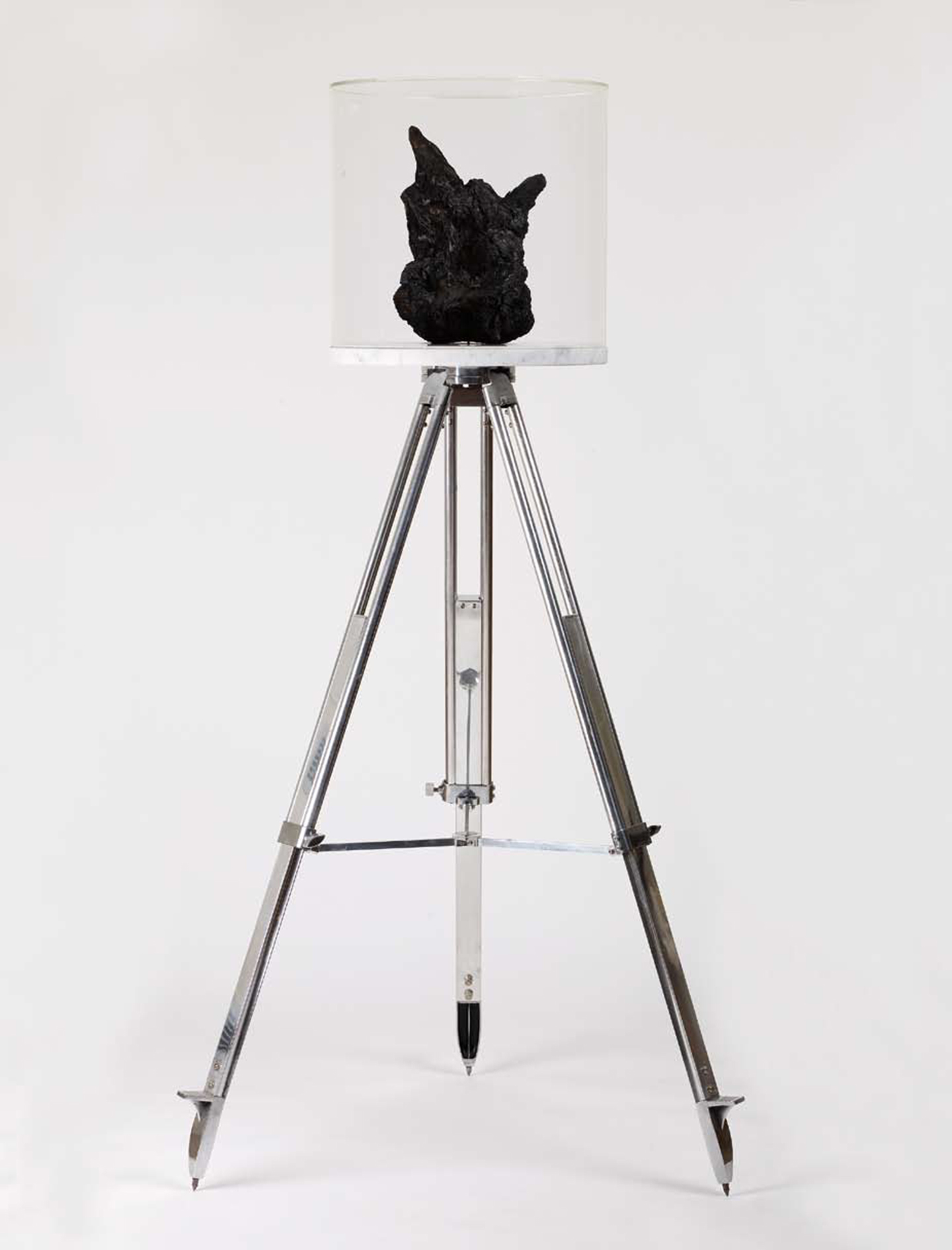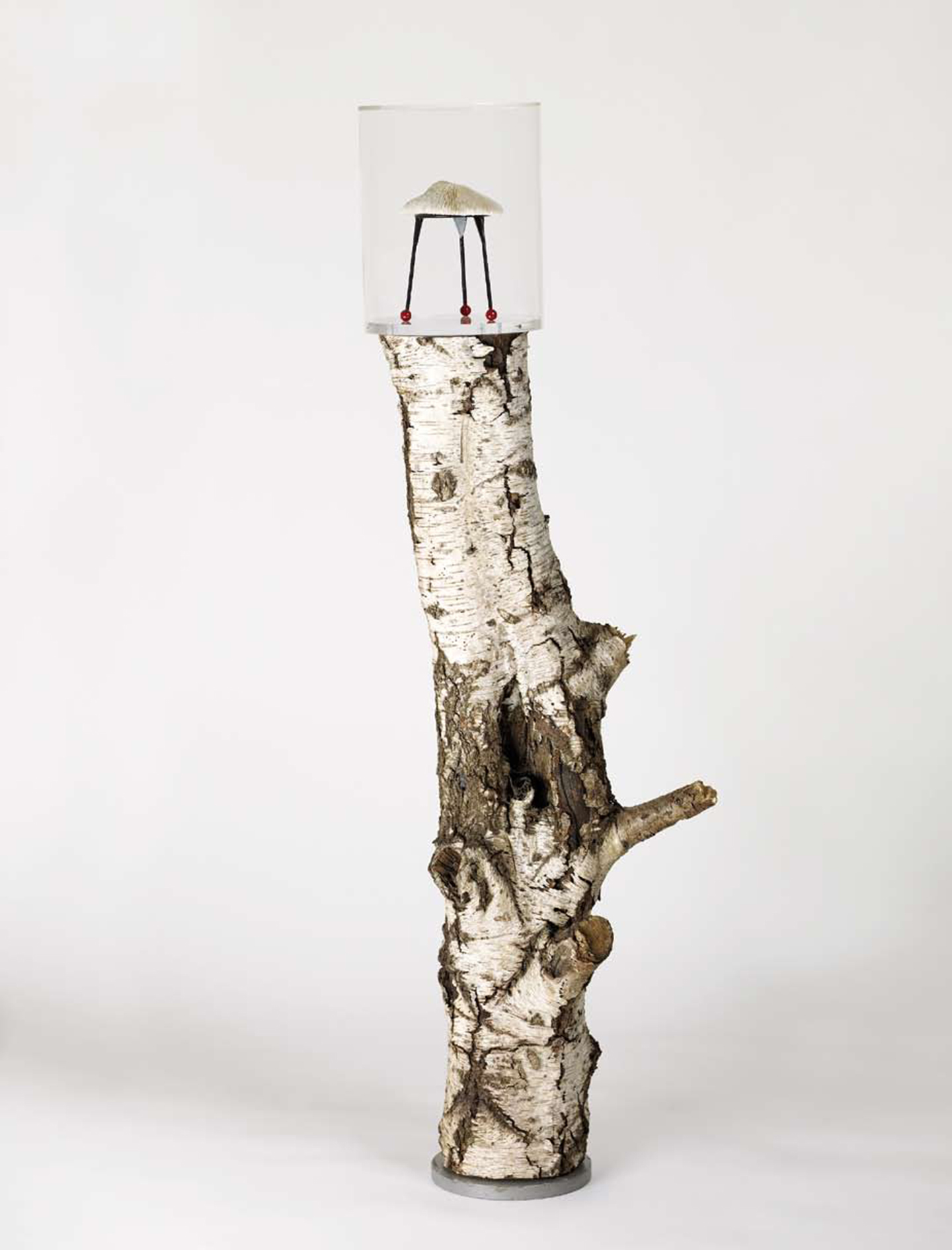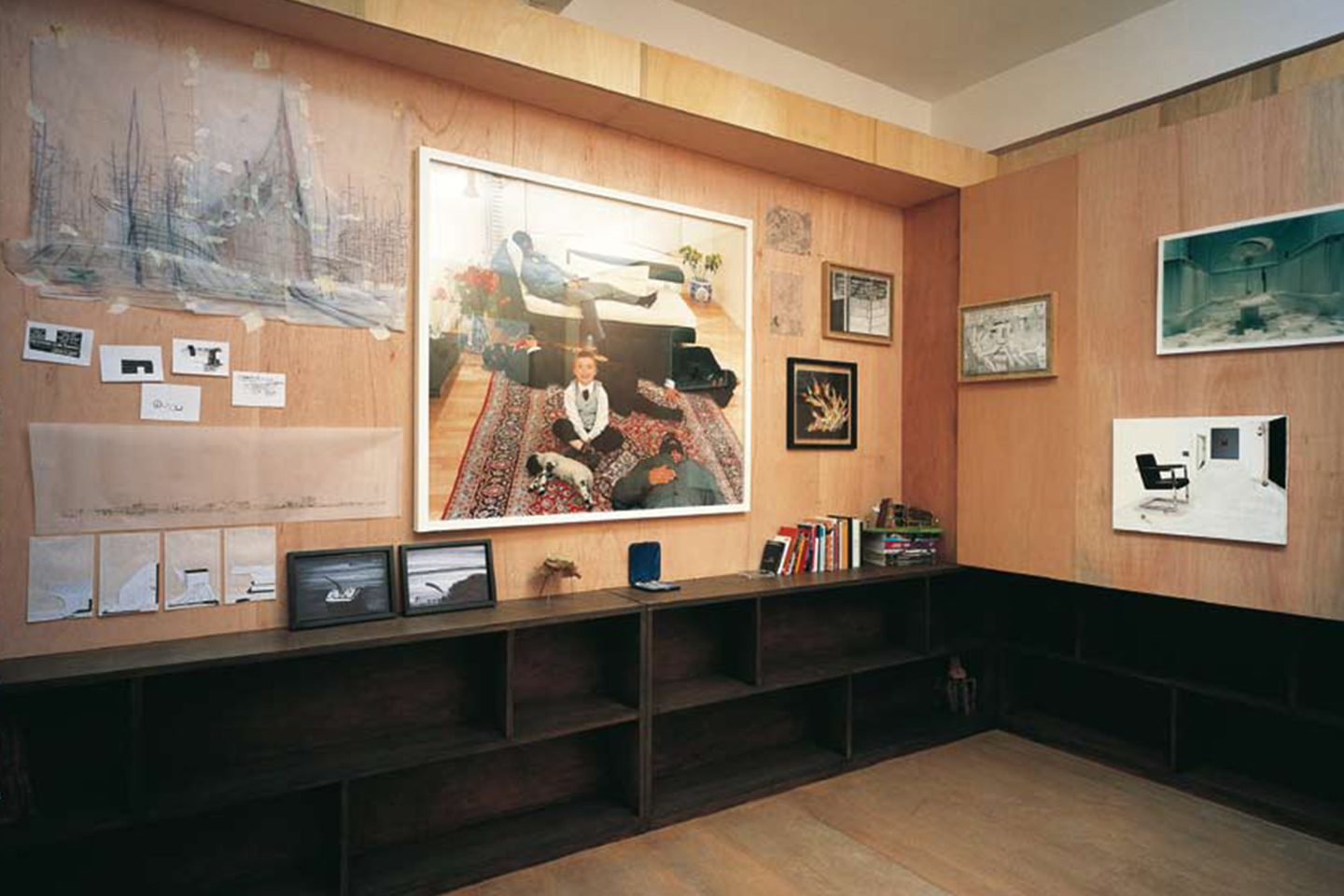 by Milovan Farronato
It is hard to find a comprehensive definition for Goshka Macuga's work. It incorporates various languages, follows a personal streamof consciousness, organizes and orchestrates different worlds, making them coexist in sober balancing acts. Macuga curates,collects, carries out or completes other people's projects… her primary approach is that of an independent researcher who takes unoriginal, anti-academic approach, identifying a starting point and then following an evolution dictated by chance and coincidence.The History of the Human Race is the reservoir she draws on.

EDUCATION
MILOVAN FARRONATO: I have the impression, though maybe I'm wrong, that one can see your Polish education in your work. Perhaps in this typically European clinical taxonomy…or…
GOSHKA MACUGA: It depends on whether you think of my art as a reaction against or a product of my Polish education. Actually I call it a reaction against all the changes I experienced in Poland up to the late 1980s. My education, was largely based on Communist propaganda (a very false approach) on one hand and the Catholic Church on the other. Religion and politics strongly influenced our education. And this, in a way, gave me the ability to create different narratives, not just one single, unique vision. Many curators I have worked with are interested in the ideology of Communism even though they rarely had the experience of growing up in a Communist country. We seem to have a very different approach to this subject. I don't romanticize it as much as they do. My interest in collecting information, objects and materials started in Poland when we suffered from shortages of everything. I don't know right now what is going on there in terms of education and what the new developments are. In recent years I have been exhibiting in many European and non-European countries, but have not had many invitations to show my work in Poland or in Eastern Europe.
MYSTICISM
MF: Is there a new mysticism in assemblage? Although I think that for you it would be better to say "esotericism" and "arrangement"…
GM: I am definitively interested in creating my own system of knowledge. I am not so much interested in esotericism per se, but a kind of non-scholarly knowledge as opposed to academic or scientific knowledge. For my recent show in the Kunsthalle Basel, I looked at Aby Warburg's archive among many other things. I was fascinated with the way he collected books or images and created his own system of categorisation. My process of working is often more intuitive then academic. During my research for the exhibition in Basel, many "events" happened randomly, by coincidence. One path introduced me to another and then to another… which led me to discover something completely unexpected. This sometimes appears "magical", paths and ideas that converge in non-linear and unpredictable ways.
FOUND OBJECTS
MF: When I see one of your pieces, the first aspect I wonder about is where and why you select "things", what world is to be given a new life in your arrangements/installations/works… What is the power they have to express in order to attract your attention? Is there any link between them? What patterns do they follow? Which principles are constants, and which are variables?
GM: I am constantly searching for things, and their range is very wide: from historical or contemporary situations in the Middle East to Italian film and music (for example, I like Ornella Vanoni and Mina). I don't have a structure as such. It is more of a personal trip, a voyage into different areas of research. Right now, for example, I'm preparing a show at Whitechapel in London and looking at various materials related to Picasso's Guernica. Until recently I wasn't aware that Guernica was exhibited at the Whitechapel in 1939. The painting was exhibited there as a political symbol, in order to raise funds and support for the Spanish Republic, to discourage the growth of new fascist attitudes and movements and to promote more socialist ideas. The painting was not shown for artistic reasons, but as propaganda. It attracted thousands of visitors who donated money for the troops in Spain or left their boots as a form of payment to enter the gallery. All the interesting stories attached to this event made me want to bring the spirit of Guernica back to East London. It would obviously have been impossible to bring the original painting back so thought of an alternative . In 1955, Nelson Rockefeller commissioned a life-size tapestry of Guernica. It was created, in collaboration with Picasso, by weaver Jacqueline de la Baume Dürrbach, of the great Dürrbach Atelier in Paris. In 1985, the Rockefeller Estate lent the tapestry to the United Nations Headquarters in New York, to offer a deterrent to war. It has hung ever since outside the United Nations Security Council. In January 2003, the tapestry was temporarily covered with a blue curtain to serve as the backdrop for Colin Powell's speech about Iraq's weapons of mass destruction, in which he asked for UN approval to start the war. This speech ultimately resulted in the attack the US and UK launched on Iraq on 20 March 2003, called "Shock and Awe". We are borrowing the tapestry as part of my installation at the Whitechapel. My research in the Whitechapel archive has thus led me to focus on historical and political references rather than the history of art. It's a new territory for me.
SYMPHONY
MF: Secondarily, I feel you to be a symphony director… And I see your work as Wunderkammer… What do you think about this comparison? Is it correct, or irrelevant?
GM: I'm more attracted by the beauty of things that I don't know about and don't understand. The latest world to inspire me is that of Aby Warburg, the way he perceived History, not in a linear way. I'm also interested not just in a single area, preferring to follow different paths at the same time. Last year on eBay I bought a series of images from a soldier who served in the Vietnam war. I didn't have very much information in regards to these historically significant images and I didn't know why he was selling things on eBay. I was trying to figure that out and to get in touch with him so I wrote to him but received no response. I went to Denver where he lives and tried to call him. Finally I managed to see him and talk to him about our transaction and what it meant to me and to him. There are many small things that lead me to unexpected places. I may choose where to do my research but it is the surprise encounters that determine how and where the work develops. I am inquisitive, even nosey, but fortunately no one has taken me to court yet!
COLLECTING
MF: You collect "things" and re-enact them… By collecting, one archives an authoriality. In what formal configuration and conceptual framework would you like to see your work?
GM: Interesting question, but I'm not very well-informed about public collections and where I would imagine my work being placed. In the past, my large installations incorporated elements that I borrowed from museums, artists, or private collections, which had to be returned after the exhibition ended. And that created issues.
But in what collection would I imagine my work? A contemporary art museum or, for example, an anthropological museum? What would be the best context? I work really in the opposite way: I am invited or offered a space or context and the work emerges from that. One of my upcoming projects in Italy is in the Arsenale at the next Venice Biennale. I started thinking about the Latin motto plus ultra and also about the space that contains two large columns and then Georg Simmel's text "Bridge and Door", Going beyond limits…
Originally published on Mousse 18 (April-May 2009)