EXHIBITIONS
Grace Schwindt "Silent Dance" at Zeno X Gallery, Antwerp
Close
1
2
3
4
5
6
7
8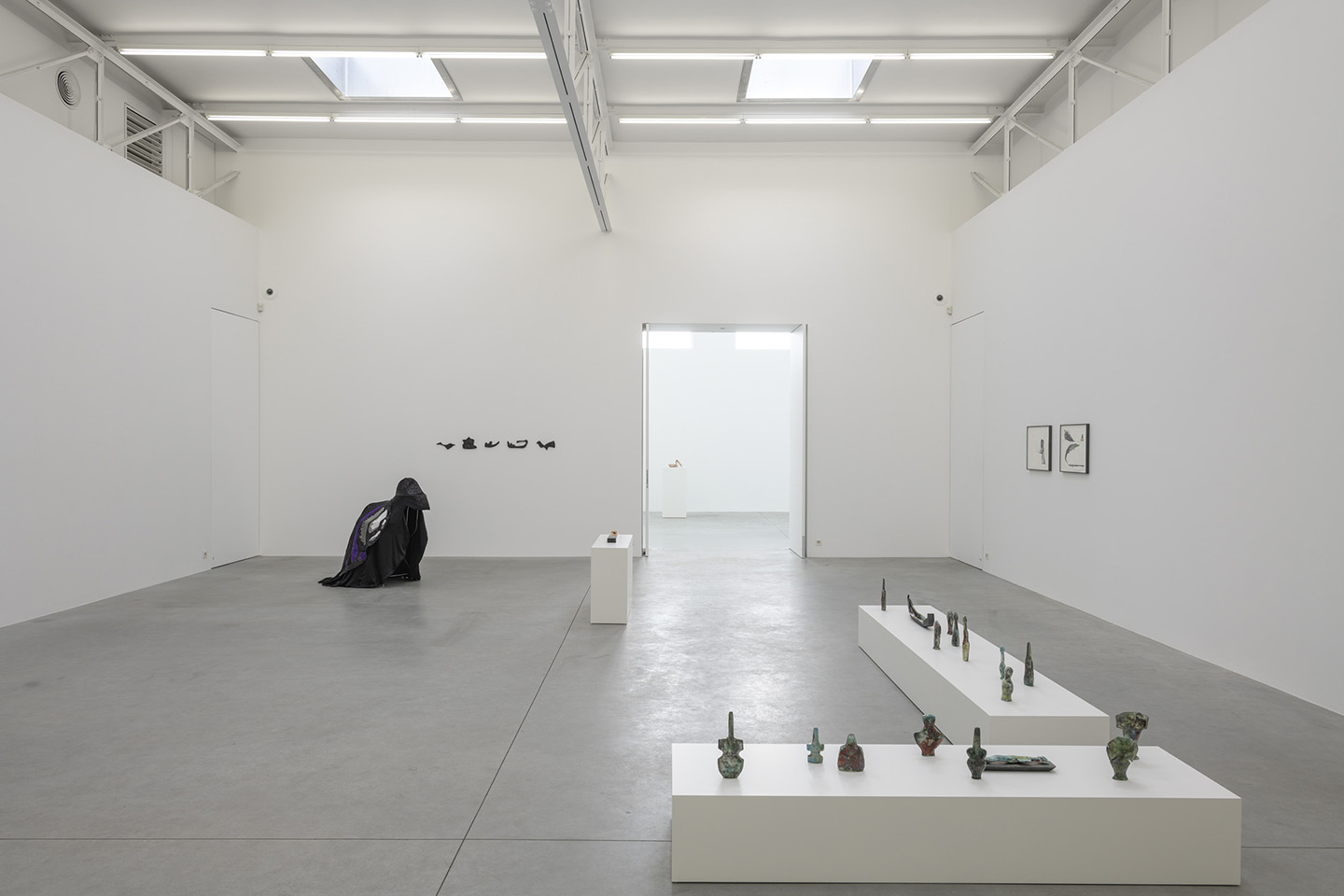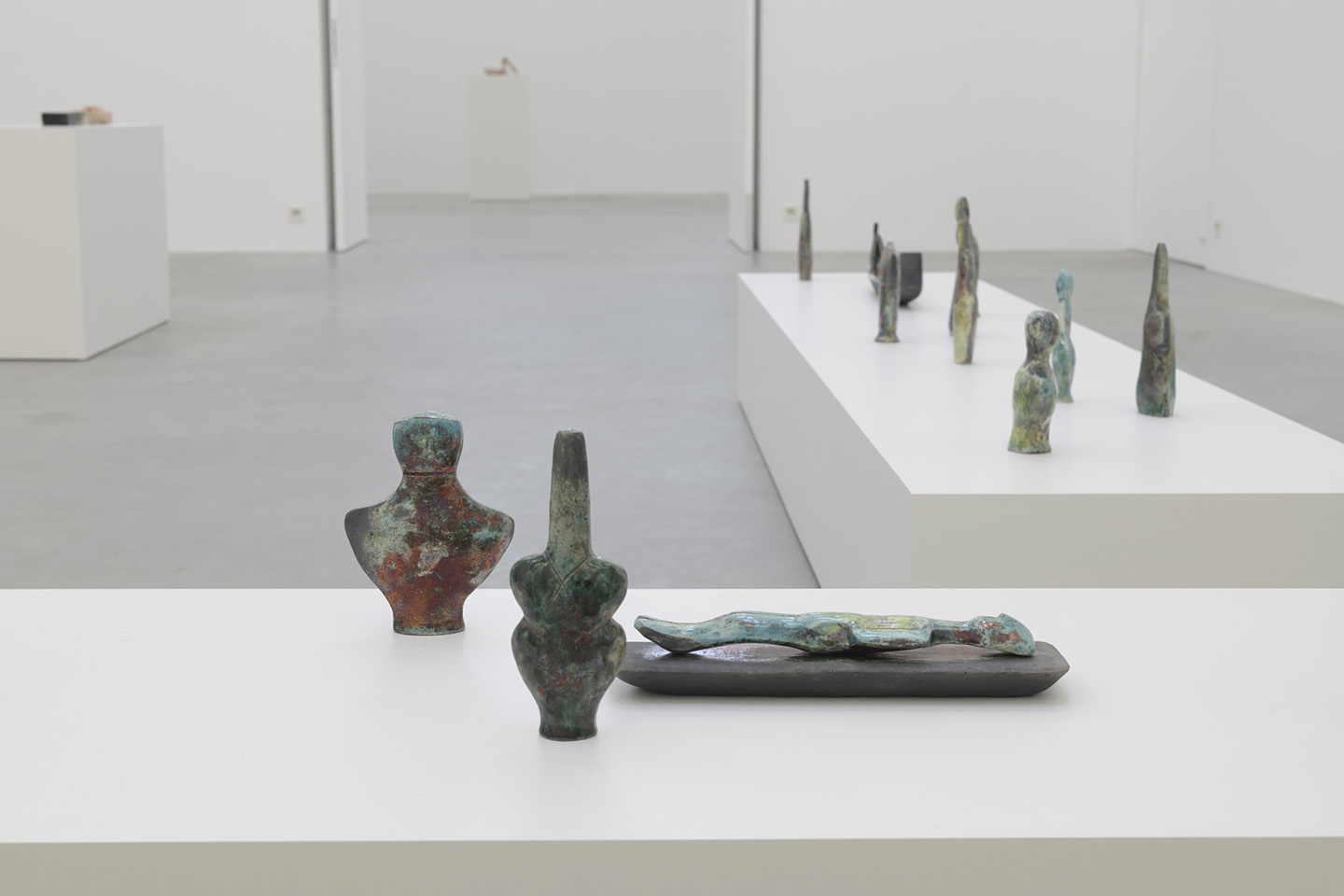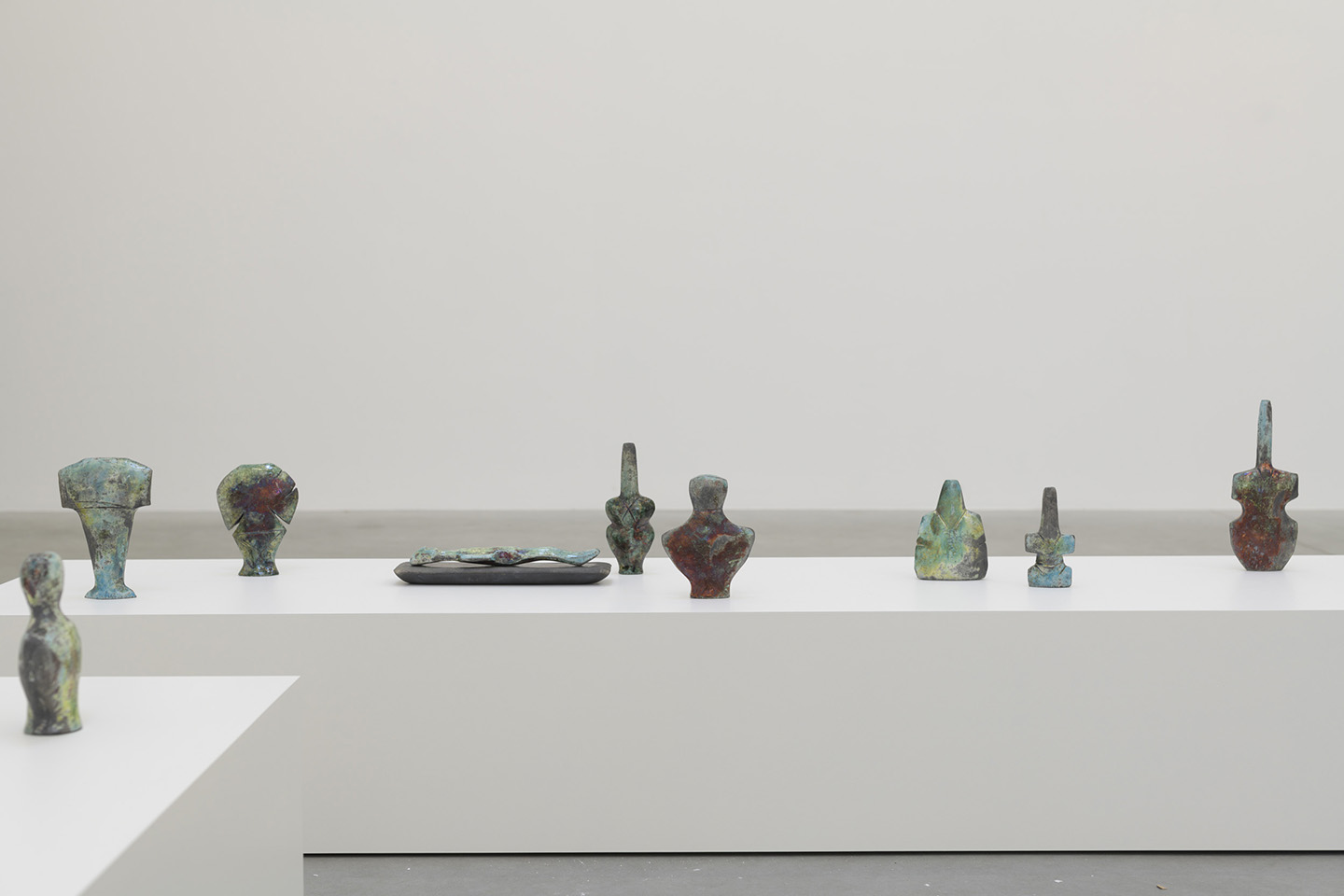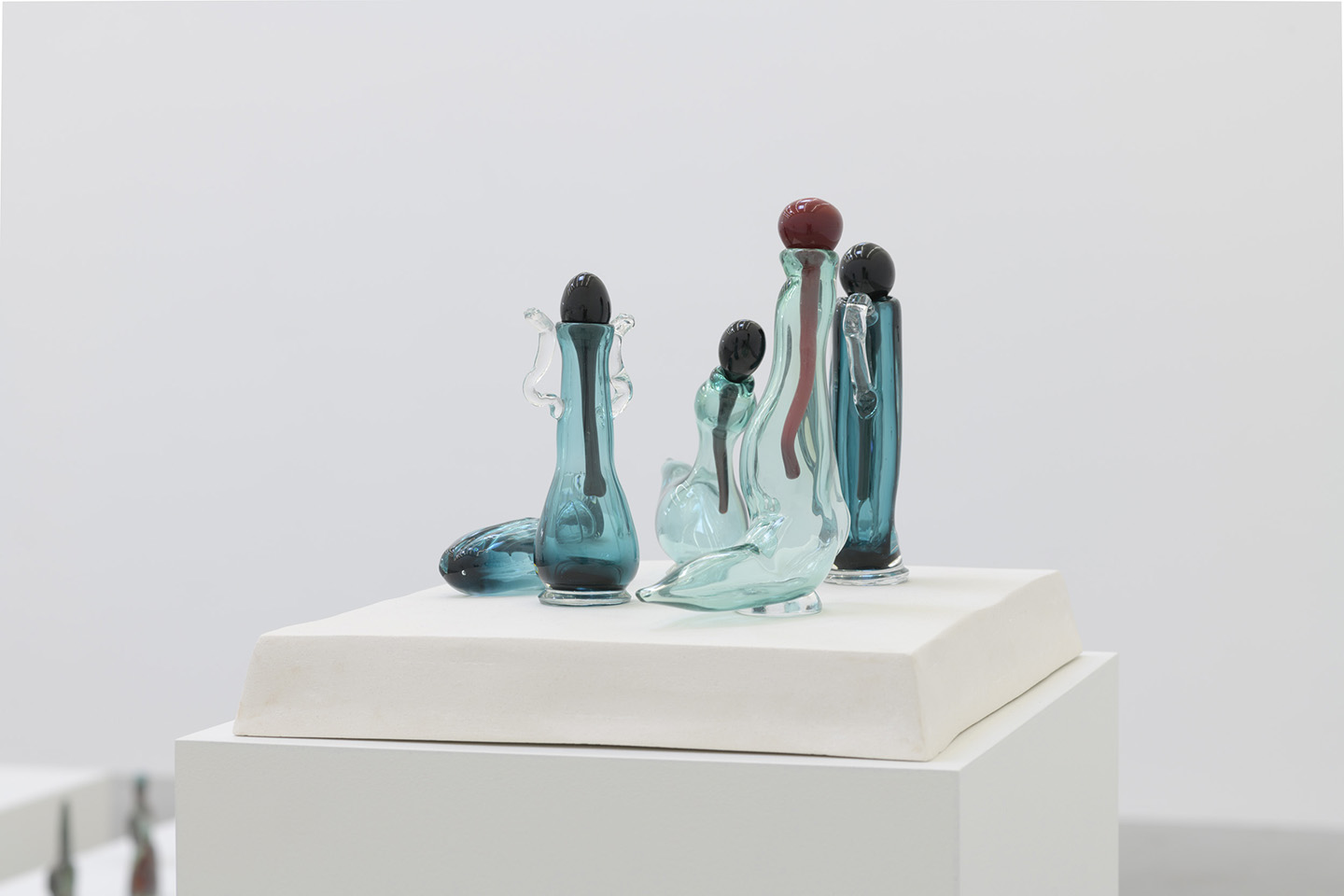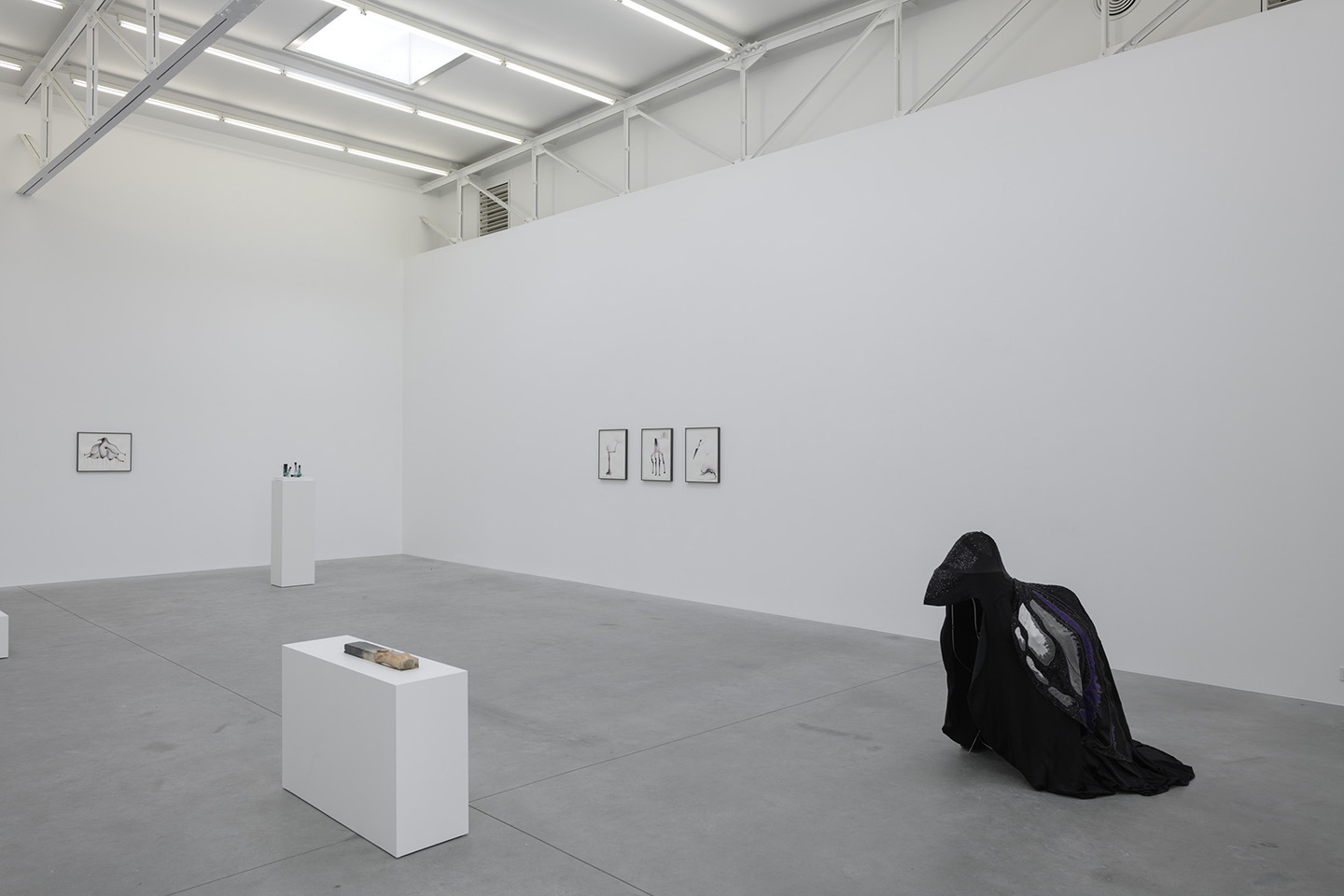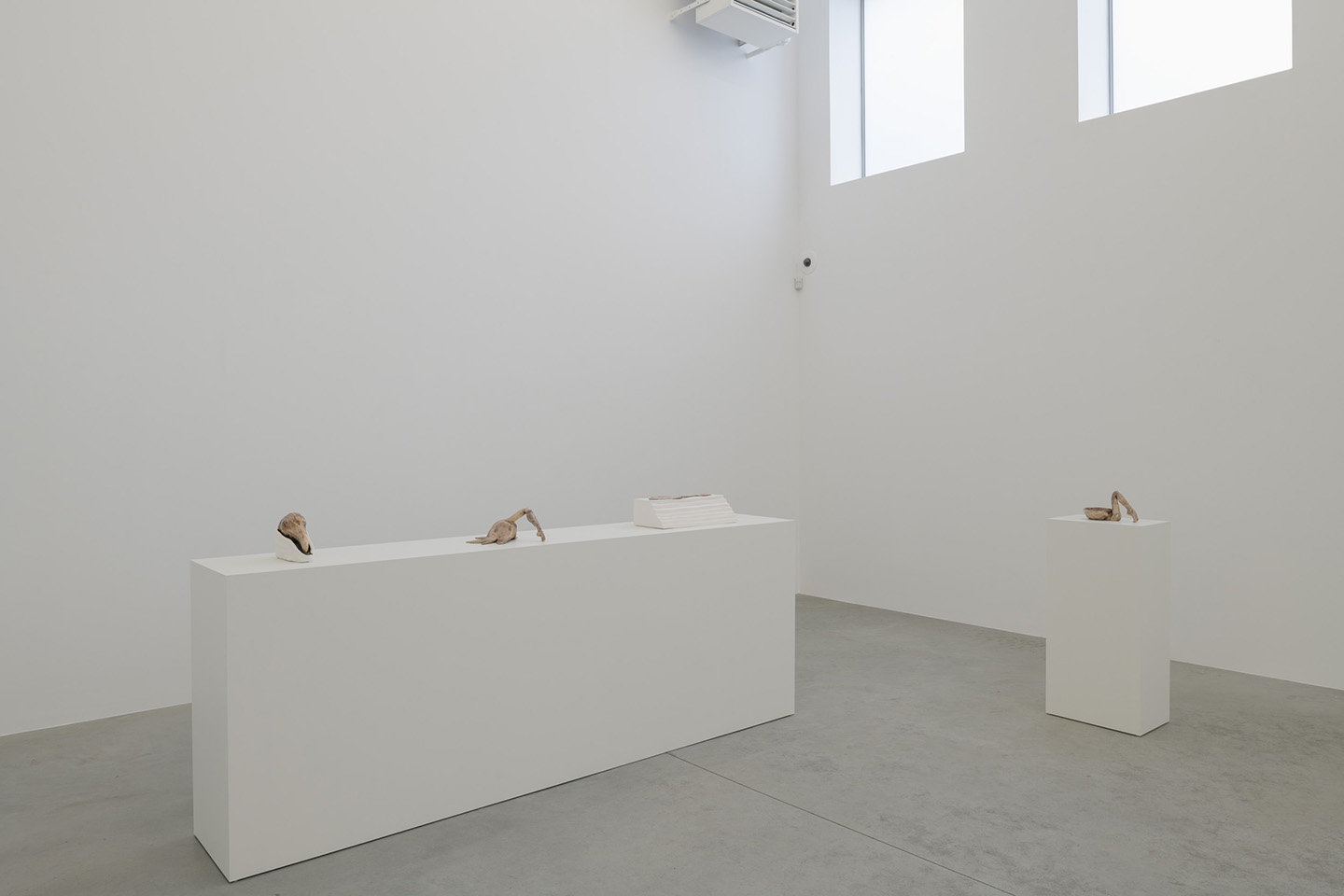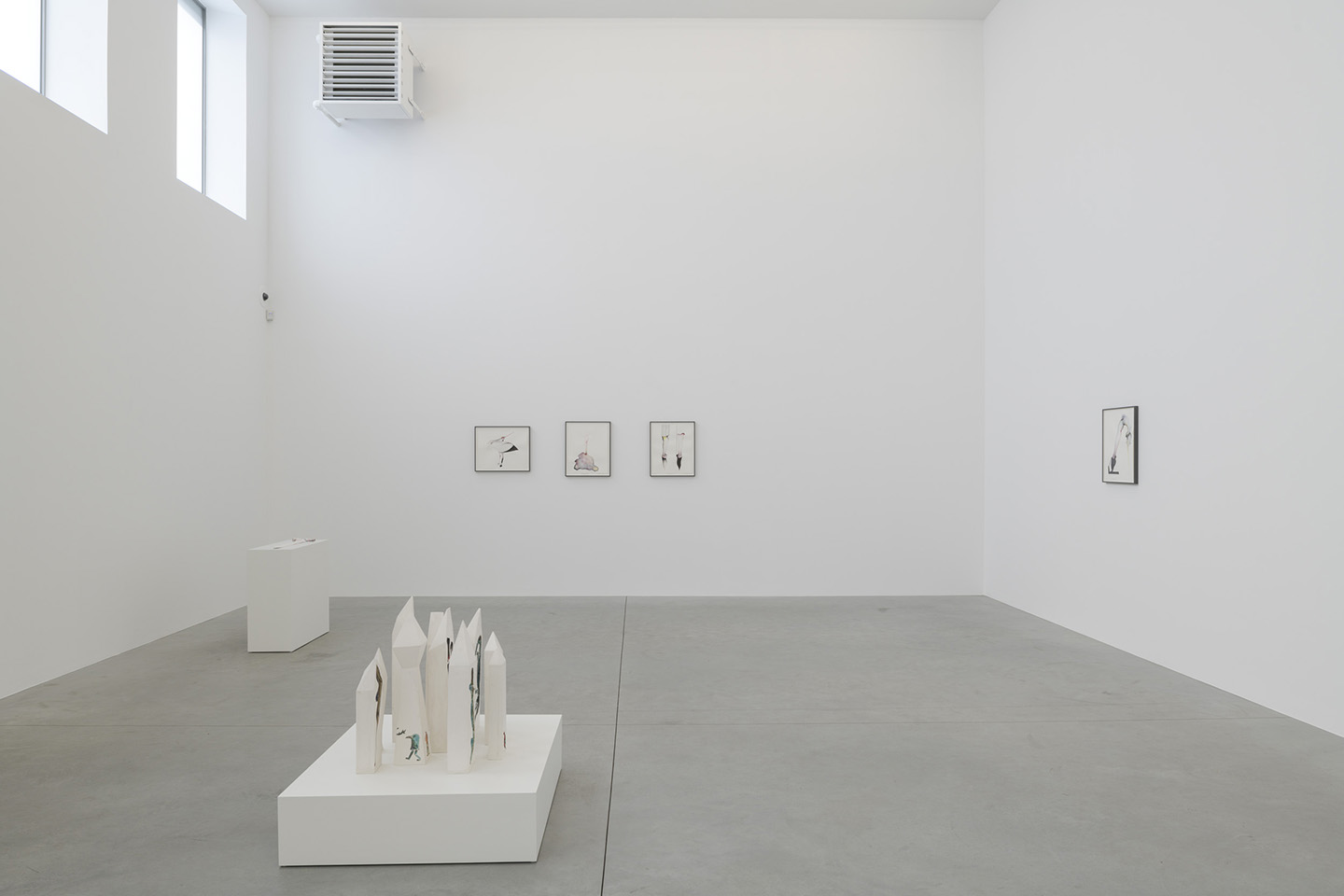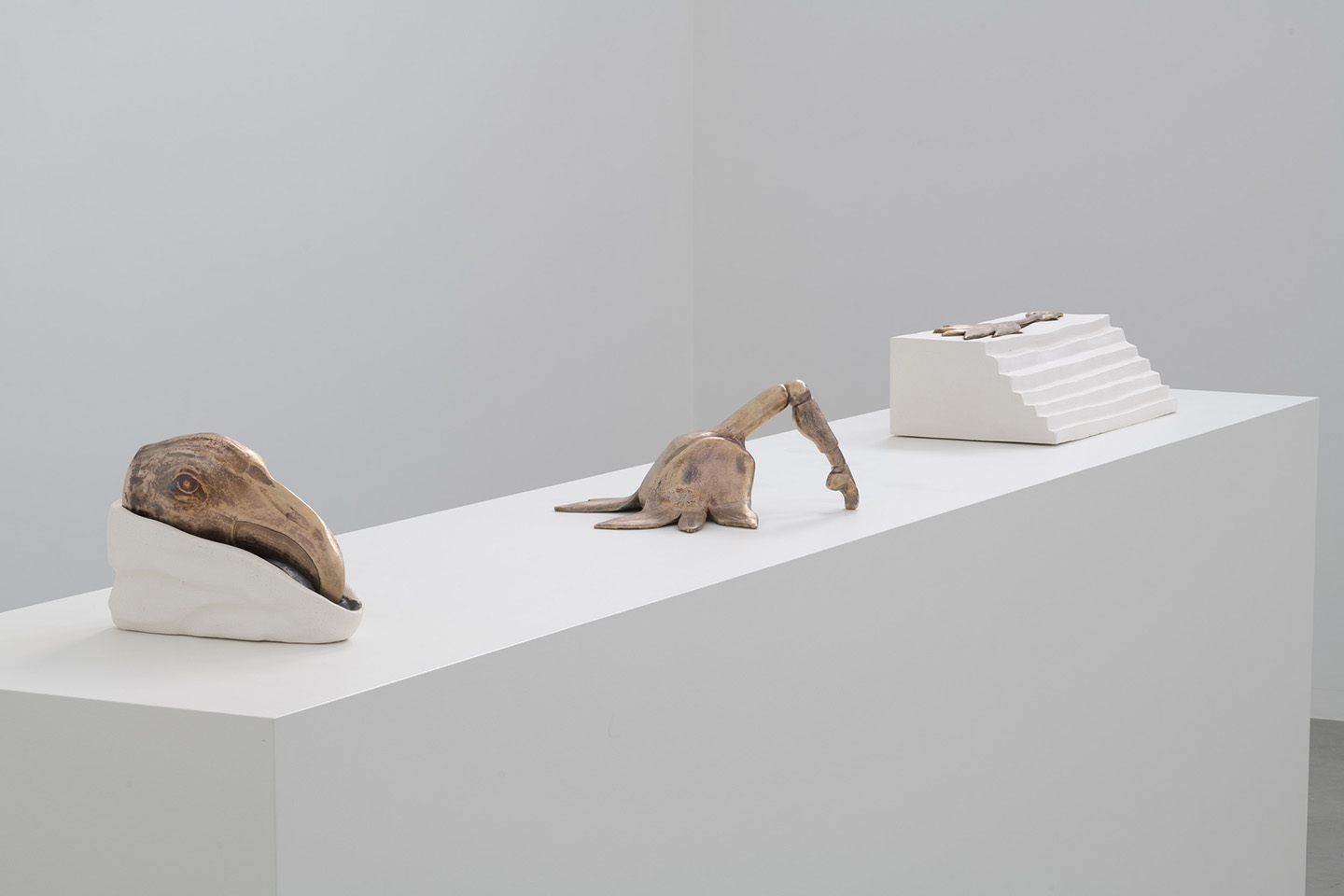 We are very happy to announce the second solo exhibition by Grace Schwindt (°1979, Germany).
Grace Schwindt not only works across different themes and stories but also across different mediums. While in her first exhibition at the gallery she presented a film and a sculptural installation with vases, she now focuses on her drawing and sculptural practice. All of her works are connected by topics such as the fragility of the body, the importance of objects in the construction of memory and history and the influence of capitalism on society.
In 2015 Schwindt went on a research trip to Shetland Island, where she had conversations with a bird watcher who monitored the local seabird population for oil contamination. The moment the birder picks up a bird or part of a bird that has washed ashore and checks it for oil stains became for her a symbol of fragility and caring. The act of touching and getting in touch with the wounded or 'broken' animal, purposely without gloves, is understood by Schwindt as an optimistic gesture. The man accepts the animal with its injury and without prejudice, which can be seen as a metaphor for a society in which citizens have the desire to get in touch with a stranger without the fear of the unknown.
The birds and other animals that can be seen in this exhibition are often in a state of transformation or mutation. Prostheses – functioning as tools – rather emphasize than hide the missing of a body part. Wounds are included and are not seen as something that needs to be overcome. The drawings speak of a desire to go on, even when harmed. Moreover Schwindt does not perceive fragility and strength as antagonist nouns, but rather as closely connected notions which appear together quite often.

On a figurative level the body is not only anatomically fragile but also in a political, social and personal way. According to Schwindt, in capitalist society it is easy to forget that our bodies are vulnerable because they seem quite abstract and death does not seem to exist – until it actually happens.
The When She… series of anthropomorphic sculptures, which in a way resemble excavated antiquities, are made of ceramic mixed with stone. Schwindt is increasingly interested in developing techniques herself and looking into the intrinsic qualities of materials. The history of a material is of great importance to her; she connects the histories and connotations of two materials, such as steal and wax, by literally bringing them together.
Schwindt explores the potential of the fragment to become a new whole, by giving it back its power. The wounded body part should be honoured and it can be conceived as a pars pro toto metaphor as well. Some of the sculptures seem to document or even contain movement as a way to preserve moments.
The ceramic sculptures and glass perfume bottles refer to the tradition in the ancient worlds to offer different objects as presents to the dead. For Schwindt the idea of the hereafter is a consequence of a desire to preserve life. In that sense her sculptural forms could also be read as containers of life, which make an abstract idea graspable.
at Zeno X Gallery, Antwerp
until 28 April 2018