EXHIBITIONS
Greg Drasler "Road Trip" at Betty Cuningham Gallery, New York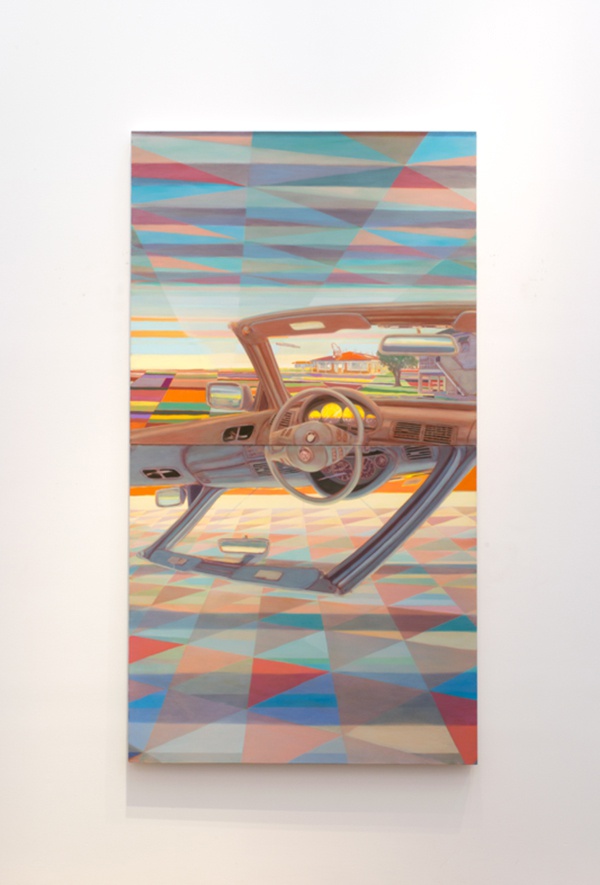 Betty Cuningham Gallery is pleased to open "Road Trip", an exhibition of new paintings by Greg Drasler.
This will be the artist's fourth exhibition with the Gallery, located at 15 Rivington Street, New York, NY.
Included in the exhibition is Stratocaster Suite, a six panel painting, stretching 70 x 400 inches. This major work echoes the vastness of the American landscape, punctuated by familiar landmarks. Also included are nine paintings, collectively named "Piling up the Miles". Each measures approximately 11 x 90 inches. These long horizontal works trace Drasler's lengthy drive across the Midwest, with its boundless vista dotted by places where one stops for necessities– service station, motel, drive-in cinema, diner or bank.

.
at Betty Cuningham Gallery, New York
until 5 August 2016
Above: Eat and Sleep, 2014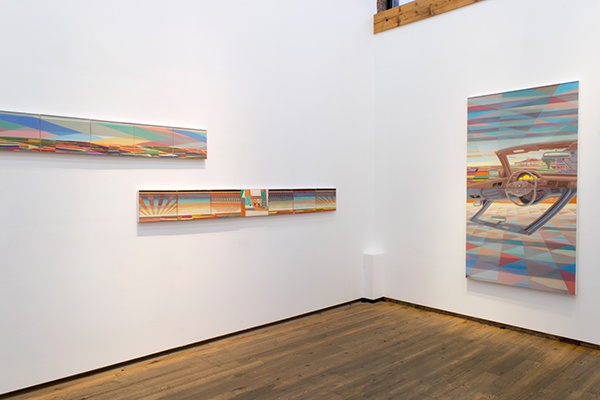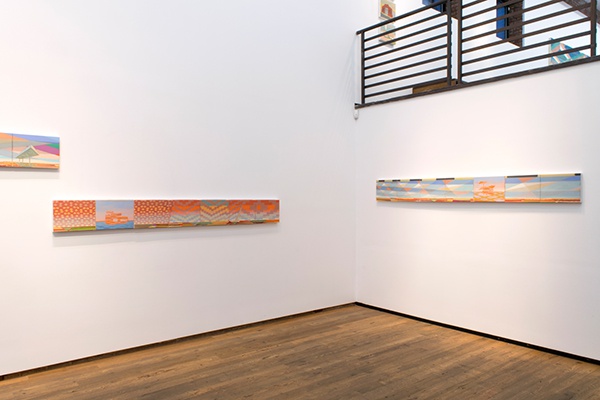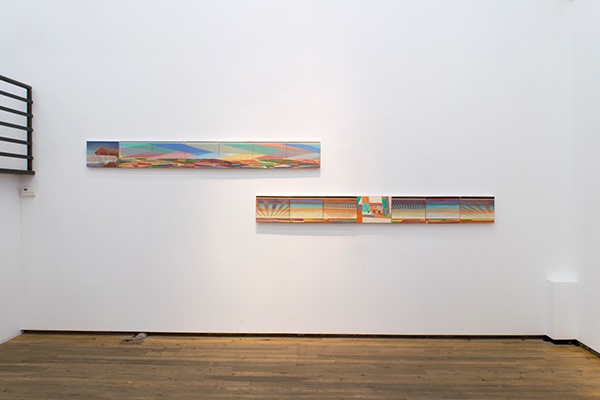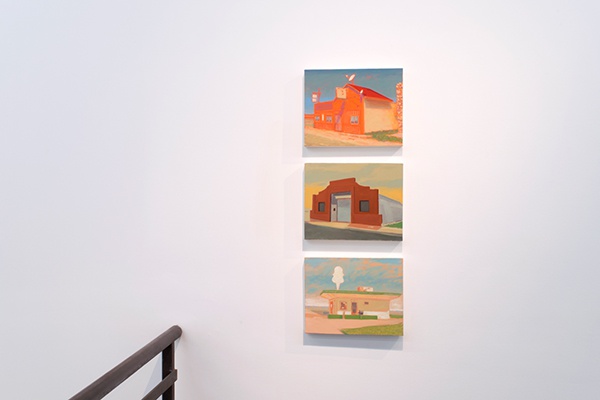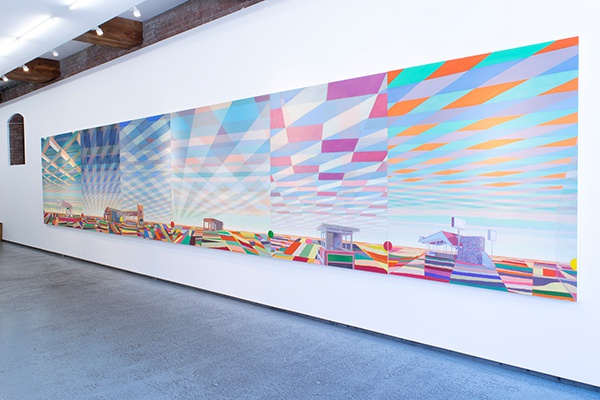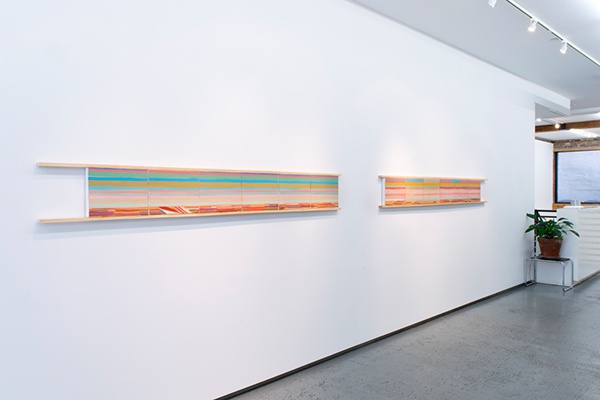 Greg Drasler "Road Trip" installation views at Betty Cuningham Gallery, New York, 2016
Courtesy: the artist and Betty Cuningham Gallery, New York.