CONVERSATIONS
Naming Reality: Guillaume Maraud
Close
1
2
3
4
5
6
7
8
9
10
11
12
13
14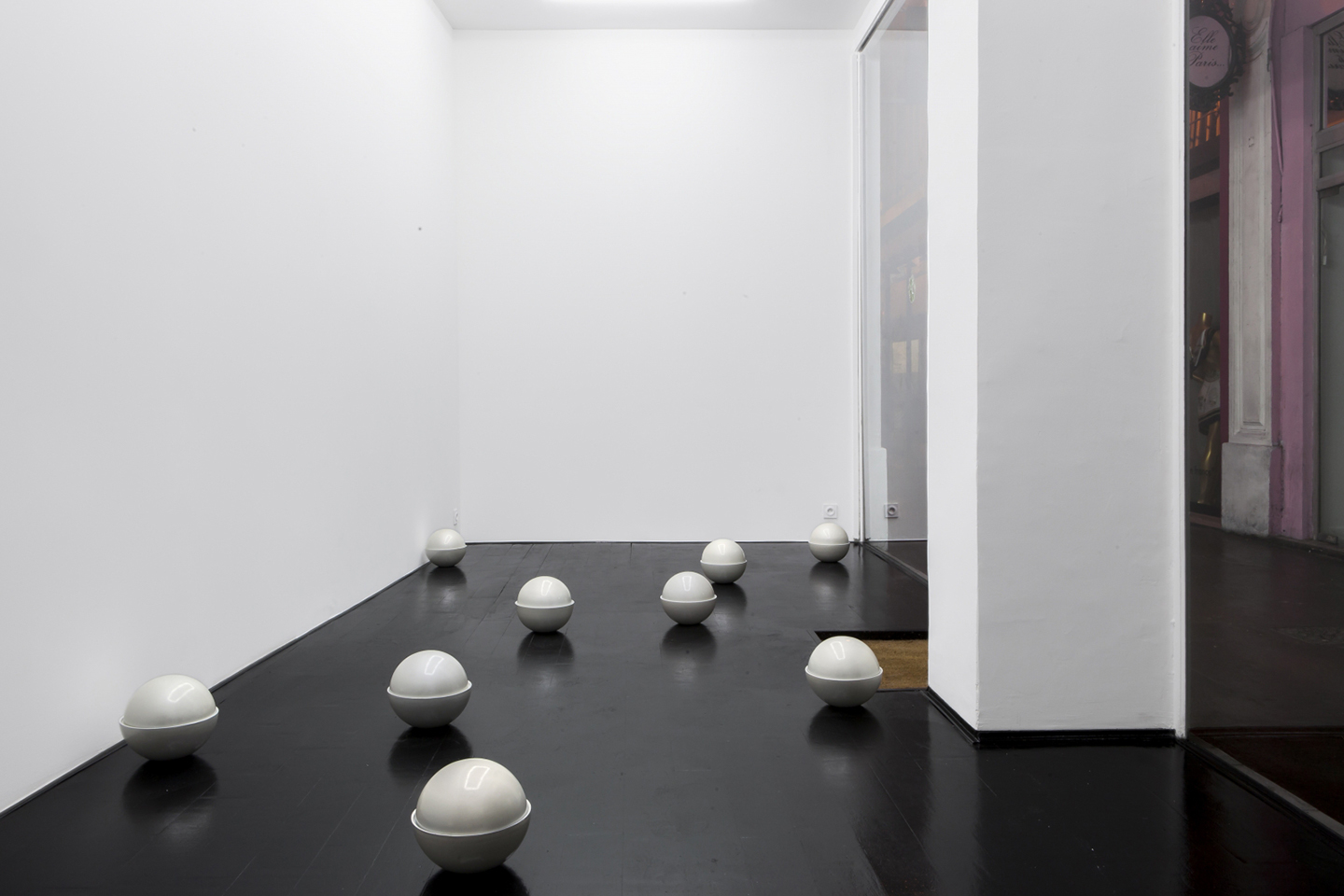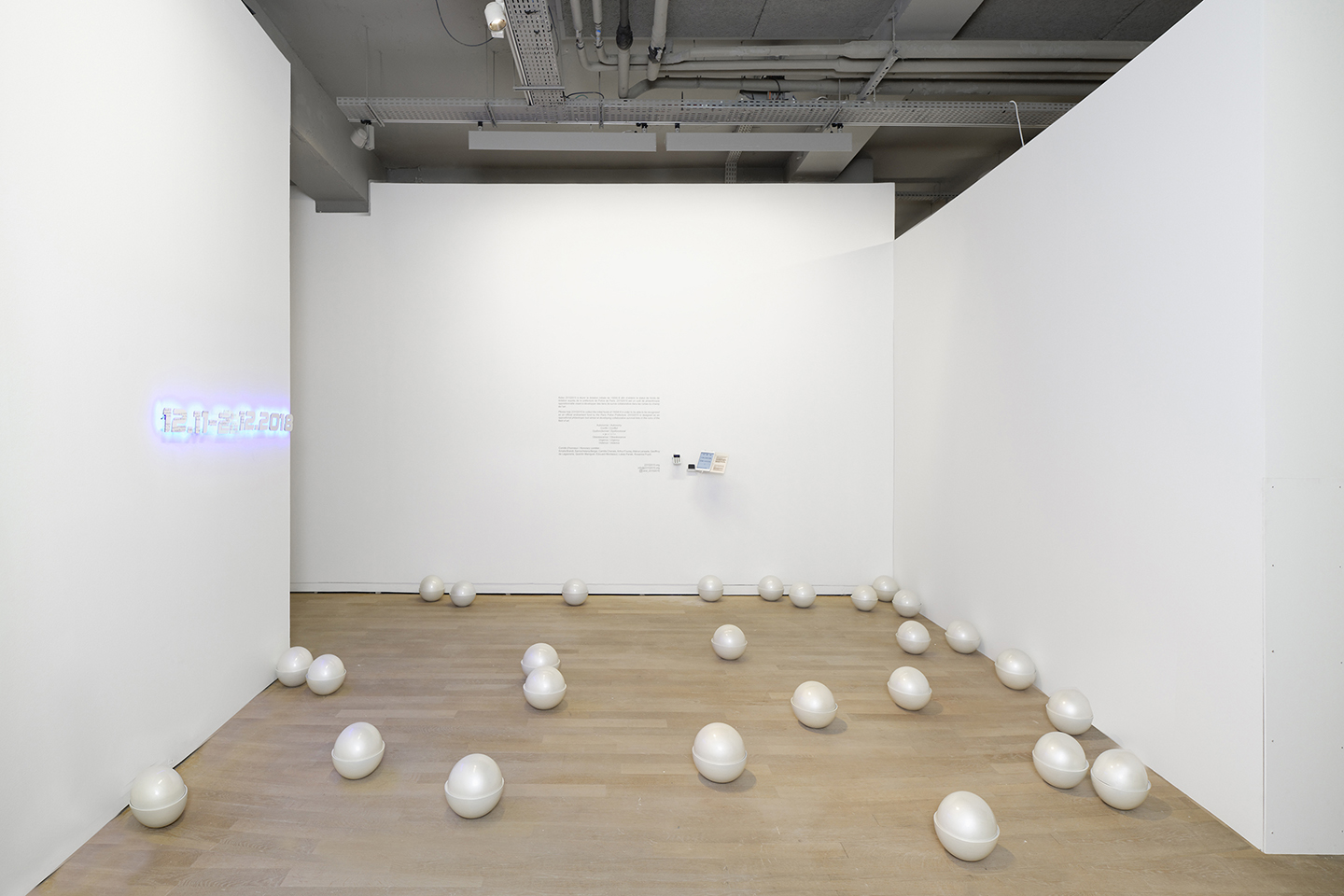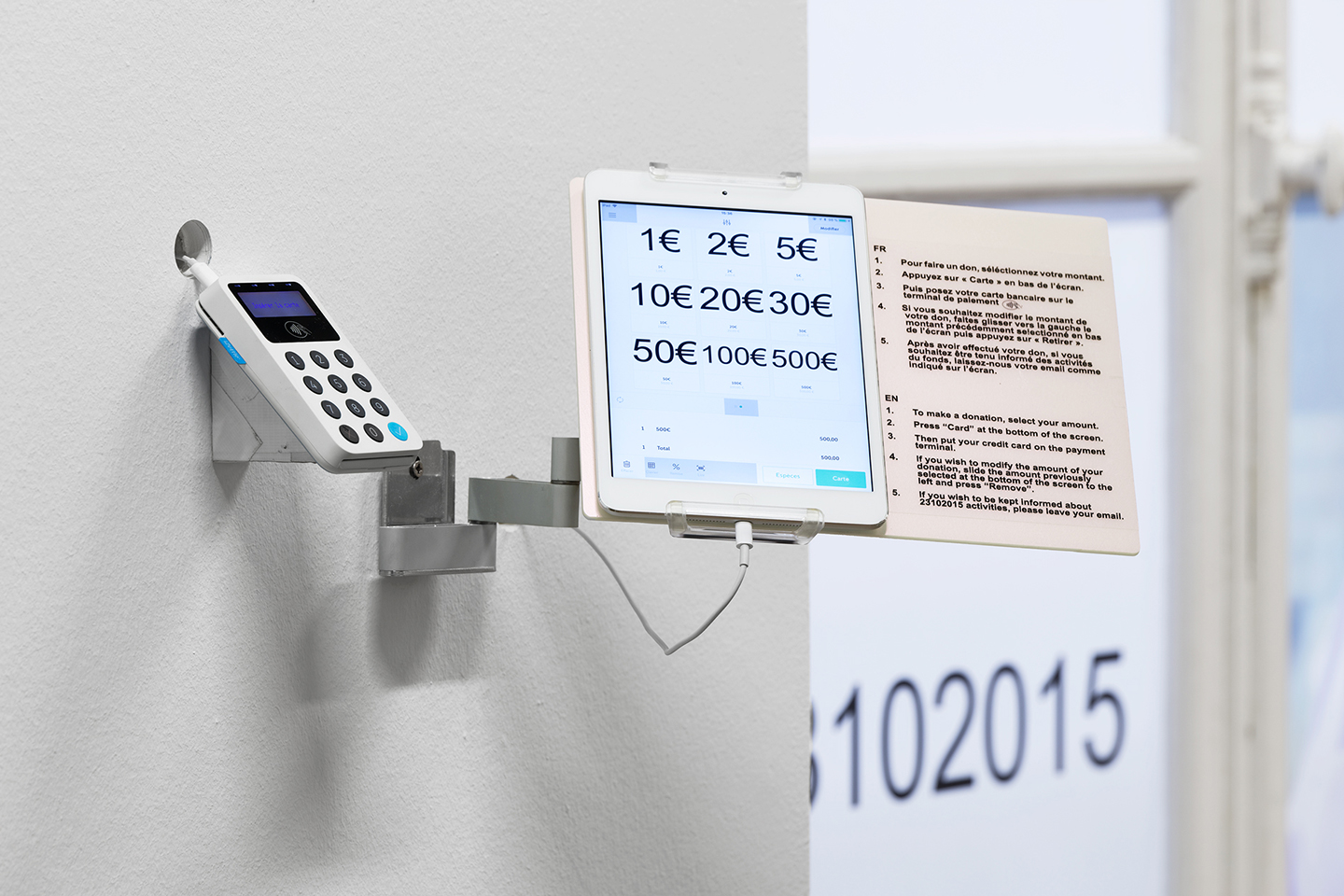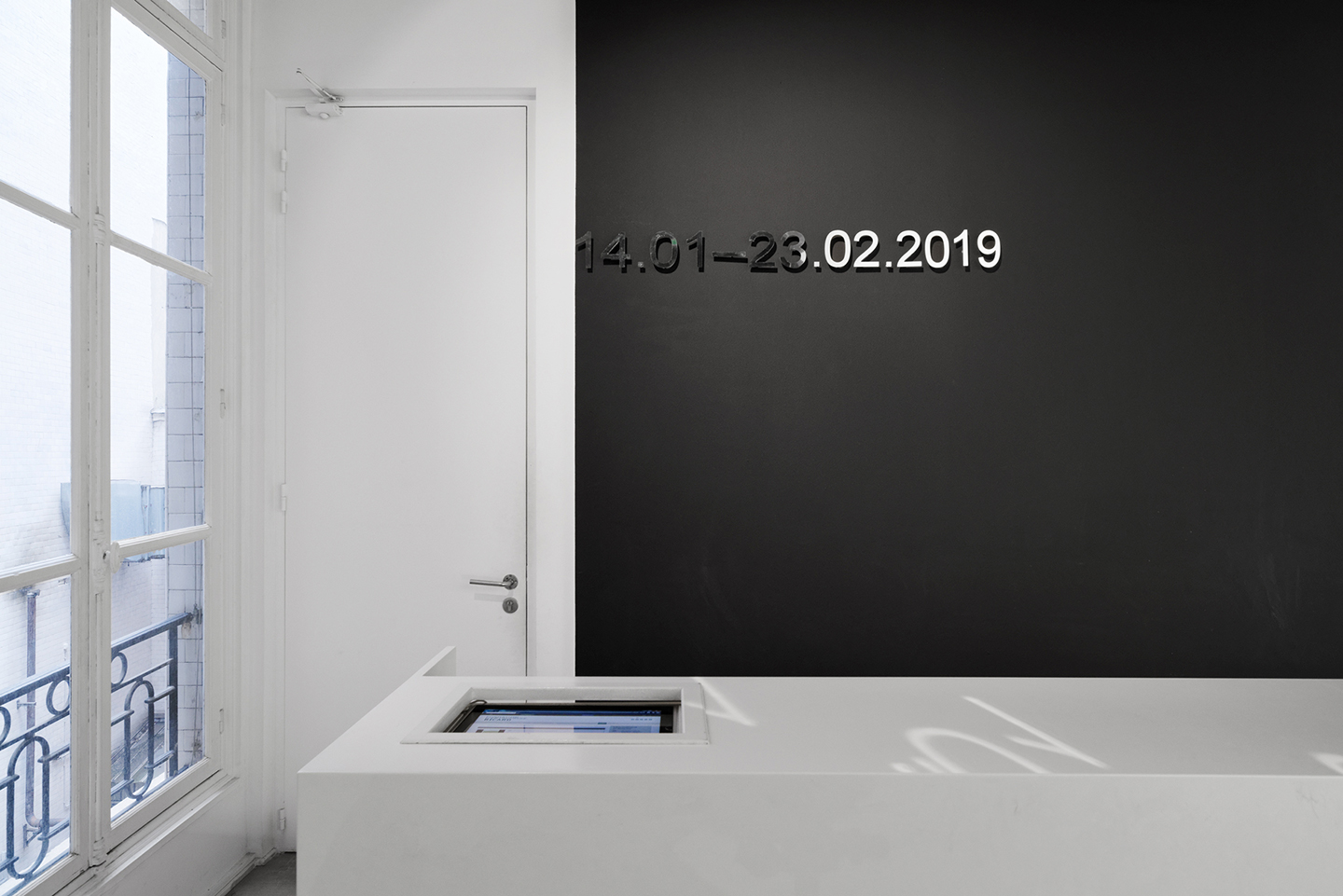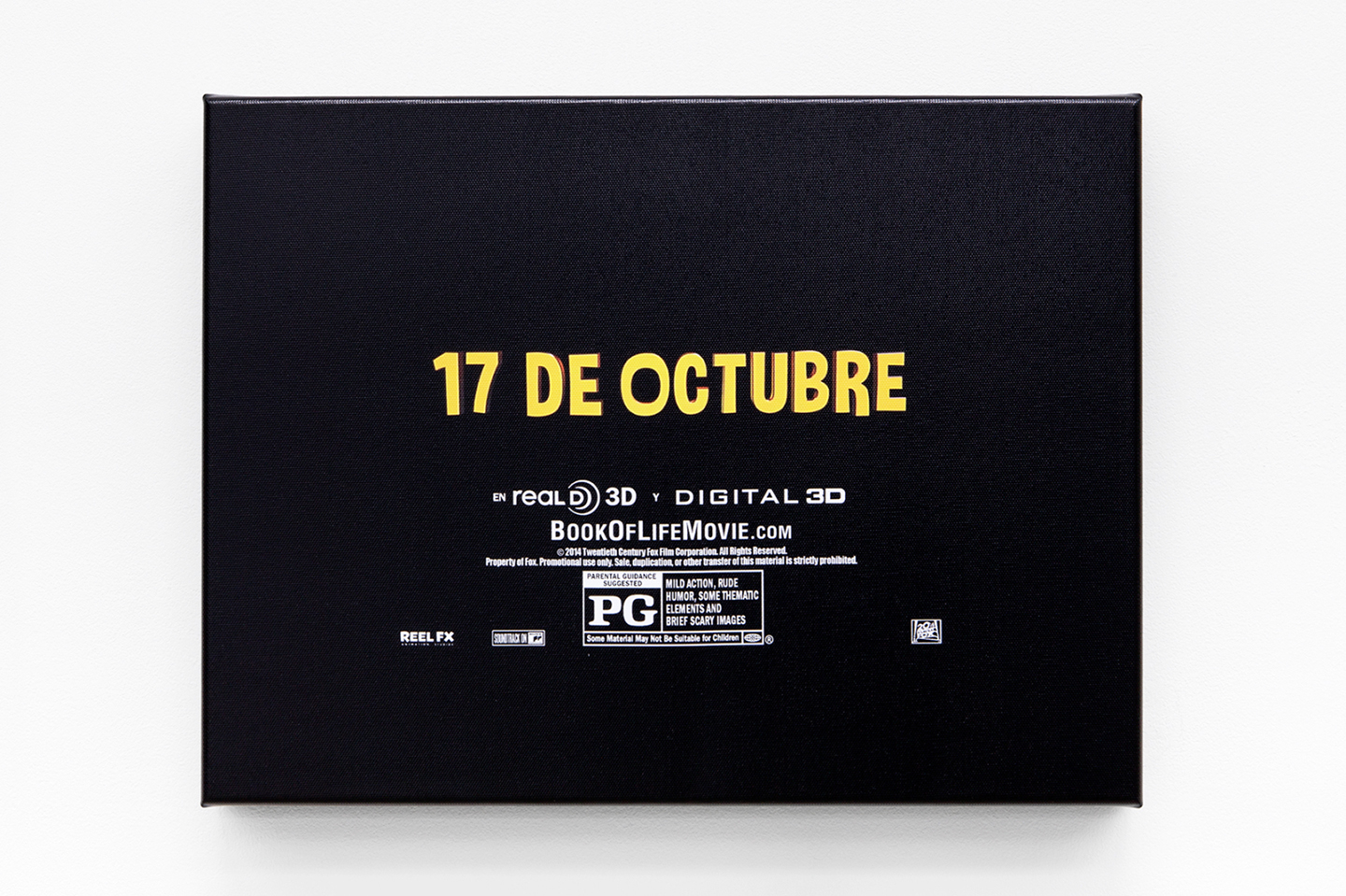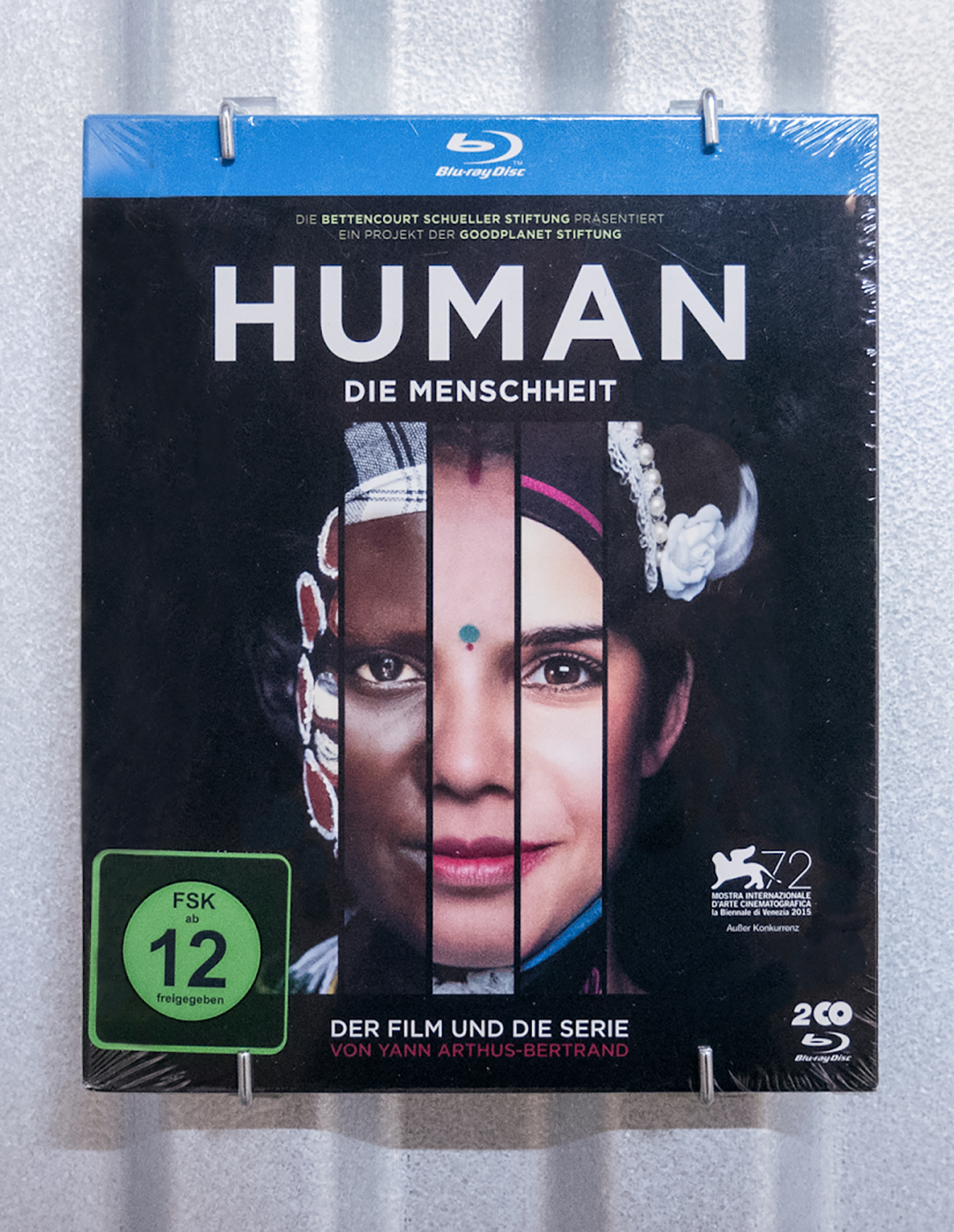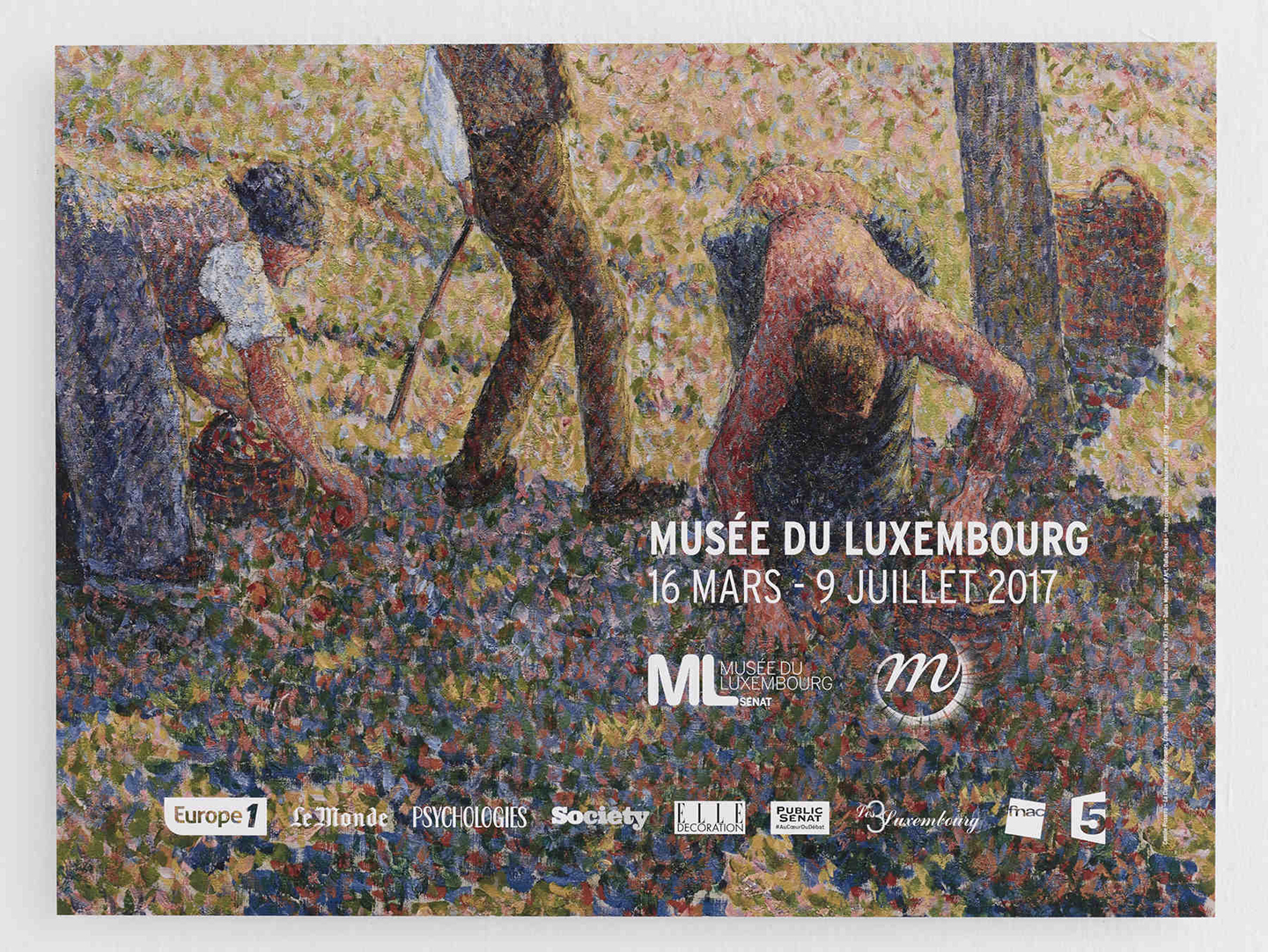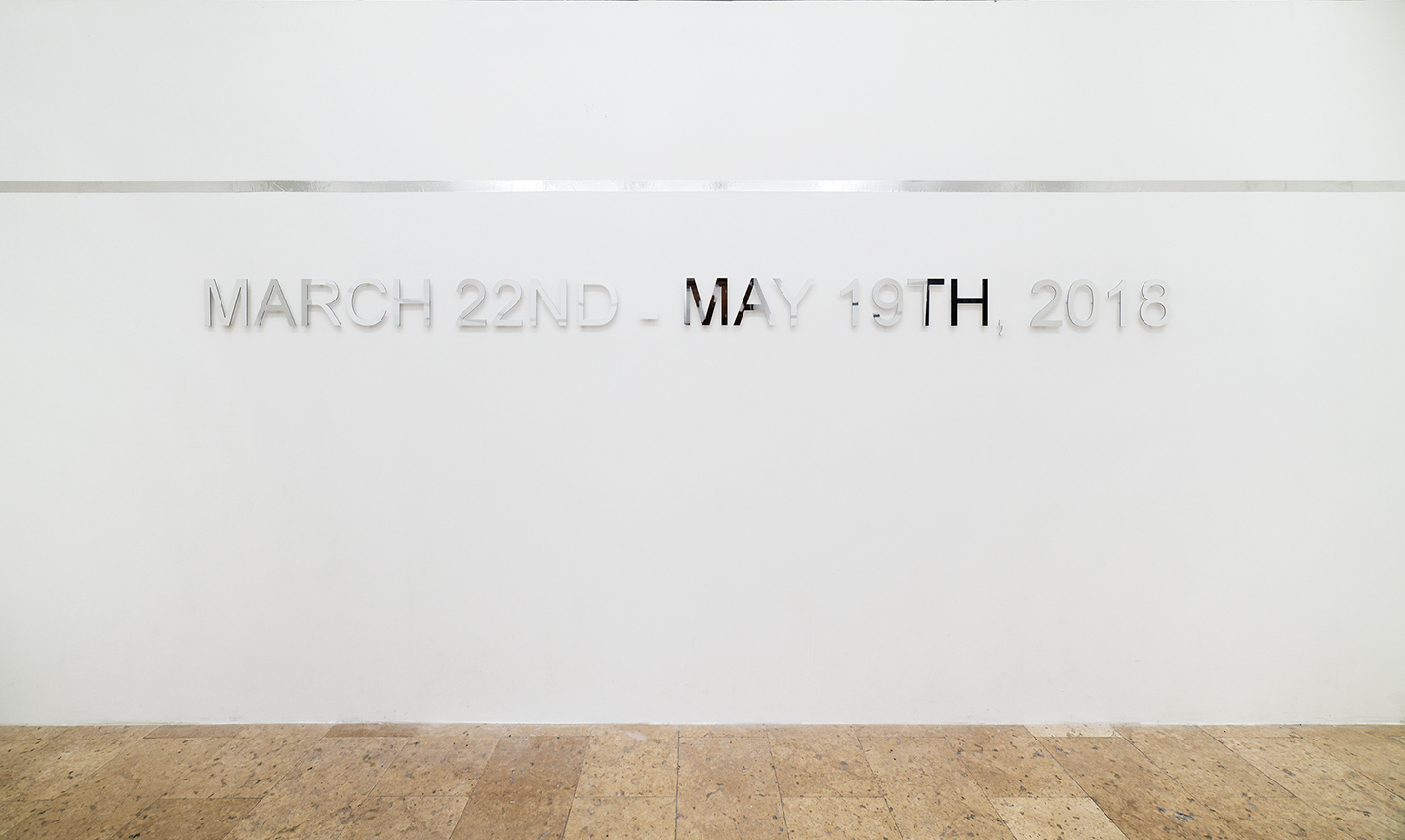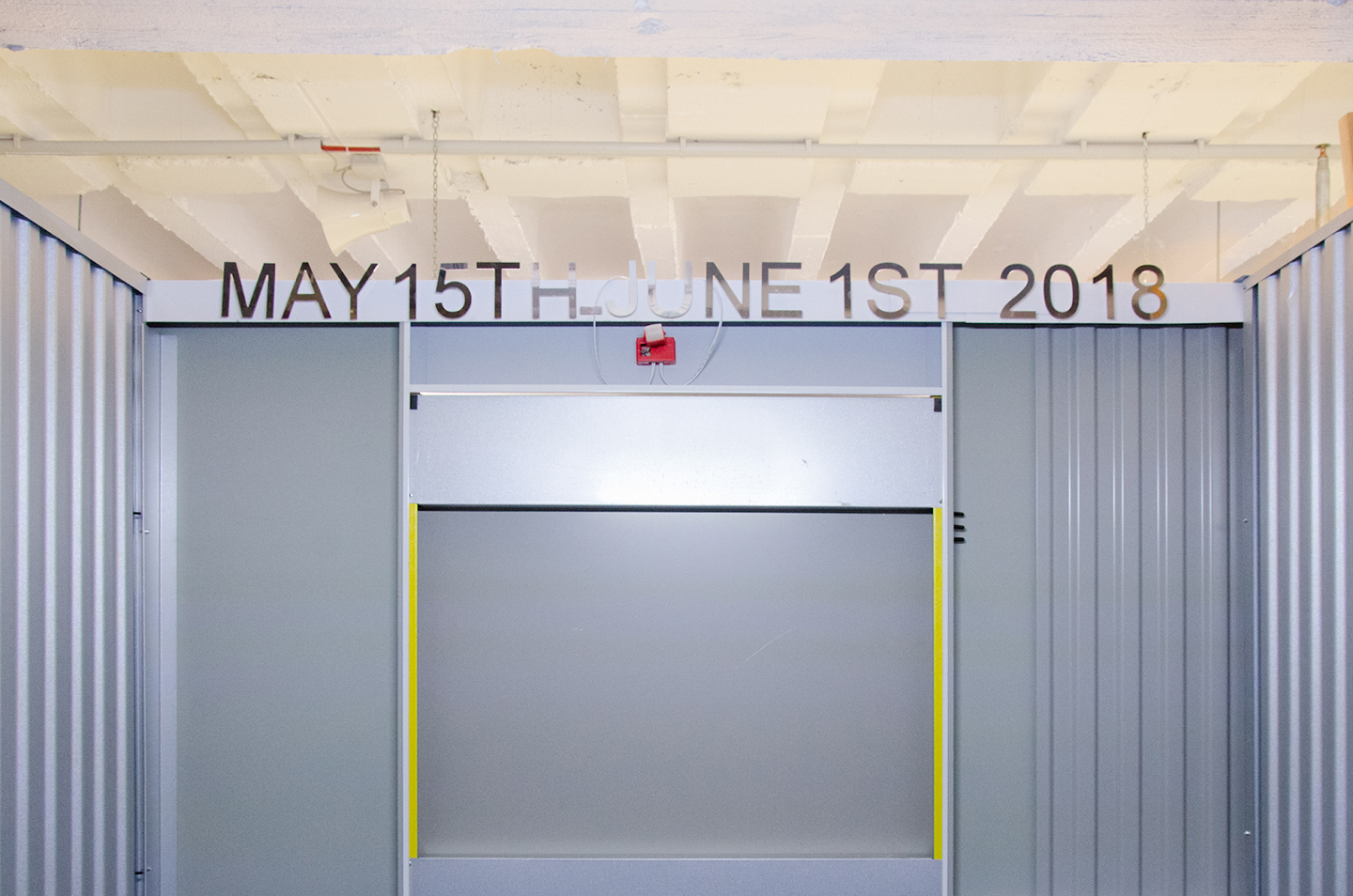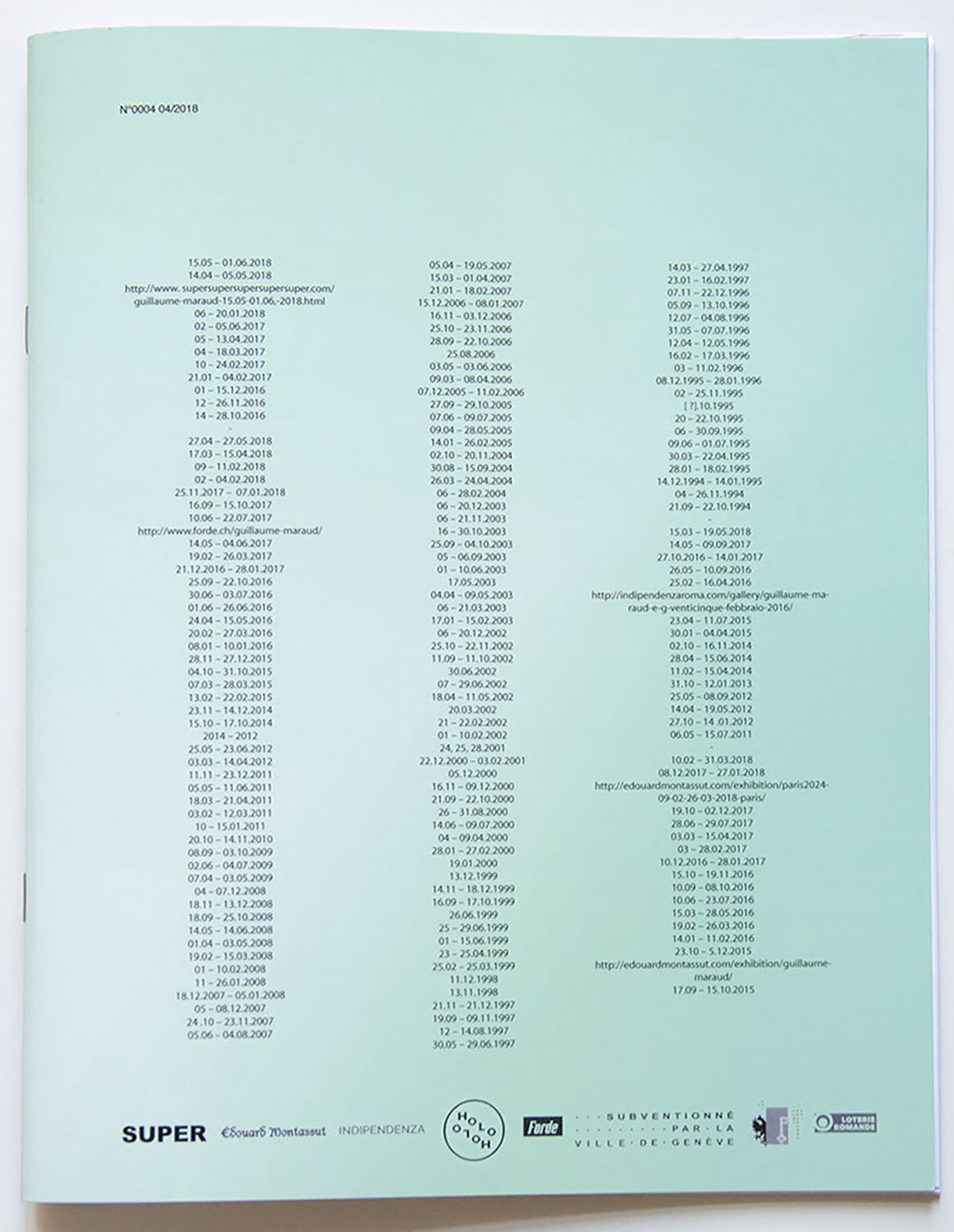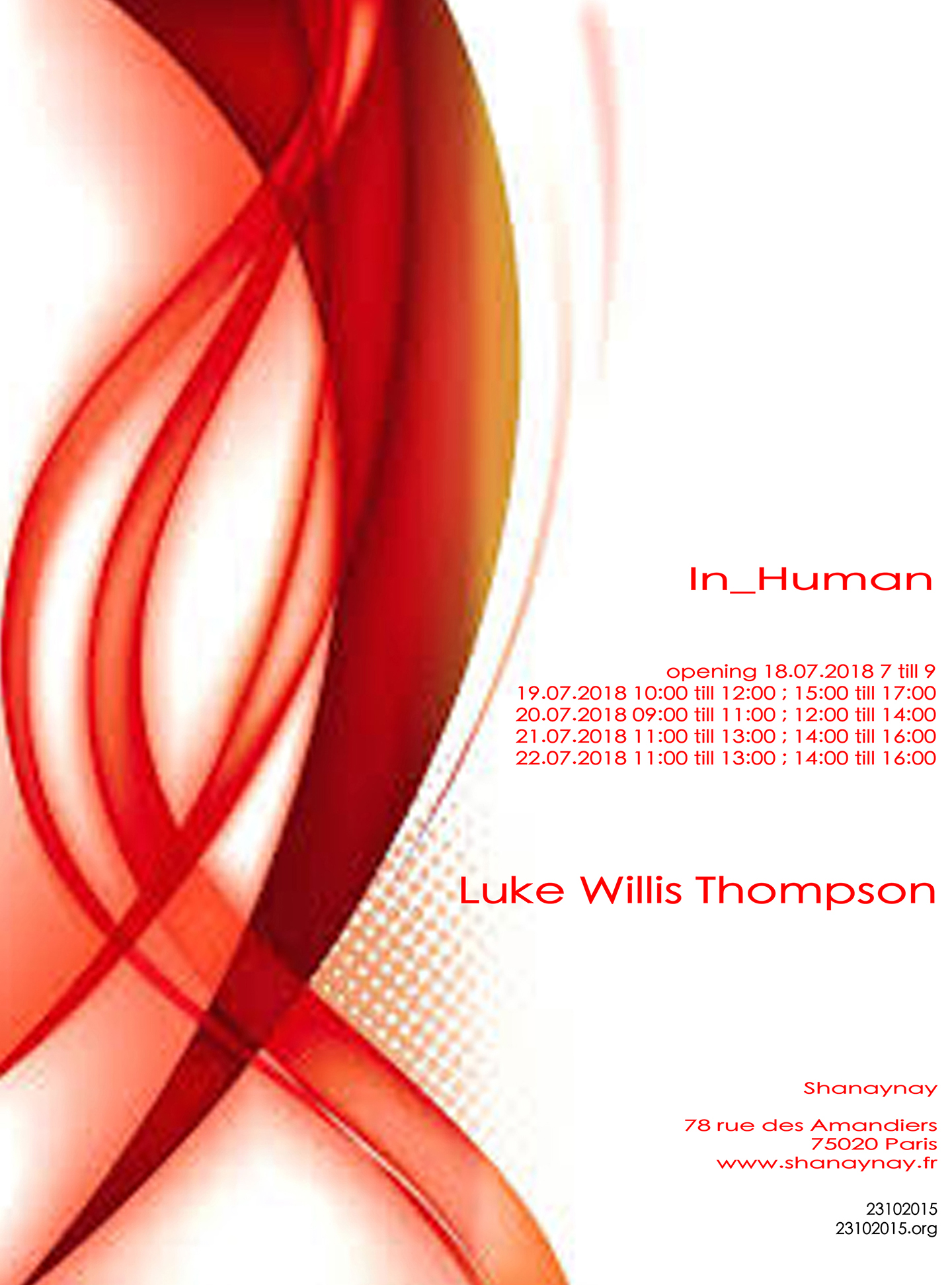 Guillaume Maraud in Conversation with Maurin Dietrich 
Guillaume Maraud's work demonstrates a recurring interest in the ceremonial of representation, its relation to time, and our ability to subvert this co-construction. It formulates a critique, but one that is ultimately productive since it infiltrates the current art context. Maraud uses unstable signs and porous formations that stand in for and take the place of discontinuous and desynchronized elements. Representation in his work becomes a tool to organize reality through the act of naming it: contemporary art as an alienating system of representation that eventually will succumb to its cumulative structural violence. Maraud uses or quotes cultural products and promotional images as signs. They are arranged in order to form semantic constructions and to propose an analysis of cultural systems and their relation to politics. Maraud's work presents itself as an ensemble that is, at the same time, a result, a production, and a vehicle for appropriated vocabularies that take on forms often considered marginal or by-products of the contemporary context. Most recently, it took the form of an endowment fund. Formulated as an integral part of the operational system in which work is currently produced, the endowment fund expresses an opposition to conventional ways of financing art.
MAURIN DIETRICH: Your work demonstrates a recurring interest in the rituals and ceremonies of presentation and performance related to the art context and its main parameters. Most recently that took the form of your setting up the 231020151 endowment fund, which you launched as part of your Prize Ricard exhibition in Paris. Could you talk about the launch of that fund?
GUILLAUME MARAUD: The idea to create an endowment fund as an artist was directly inspired by the way corporate philanthropy has emerged within the art sector in France since 2008 and probably a bit before. In the past fifty years, the French economy of art was traditionally divided between the market and state money. Both were run according to quite conservative logics: one was creating value by selling international object-oriented art, and the other one was providing funding to local institutional art. Since the Nicolas Sarkozy presidency and until now, both of these traditional actors have drastically declined. On the one hand, the young art market has lost its dynamic because of cyclical reasons, and on the other hand, French politics has taken a strong neoliberal turn, causing a reduction of the public money dedicated to art. Following the 1987 law on the Development of Sponsorship, the law For Modernization of the Economy was passed in 2008. This new law enormously extended possibilities and tools for tax exemption in the cases of "general interest sponsorship." As you may already know, France has a long history with luxury industry, and logically, prestigious brands were the first ones to take advantage of these new laws. We saw dozens of new endowment funds and foundations opening their doors in Paris and elsewhere, starting to sponsor the art sector and bringing with them new crowds, new social codes, new logic, new strategies, and new formats. Everything happened very quickly, and one of the first consequences was the subjugation of small-sized structures (galleries, art centers, project spaces) to corporate philanthropy. Once this new hegemony settled, I guess I felt the urgent need to appropriate myself this new dialectic and this new paradigm to create space for more dissident and dysfunctional voices that were being erased one by one in my local art ecosystem. This is when I decided to create 23102015 in order to raise money, redeploy it to support critically engaged art practices, and consider the possibility of an oppositional philanthropy. 23102015 is also a tool to rethink the articulation between art and politics, based on the simple idea that contemporary art is ontologically an oppressive and conservative cultural field. It then tries to advocate for a more radical art critique by trying to place the following questions at the center of the debate: Why is contemporary art culturally so prominent? If you believe that it can contribute to building a more emancipated society, how can we change this cultural field according to that goal? If we can't, shouldn't we proclaim its irrelevance and start revolting against its dominant ideology?
MD: At the core of your practice and subsequently also expressed in the setup of an endowment fund seems to be a skepsis or uncanniness expressed when it comes to "producing" work, as in adding new objects and images to the endless pool of overproduction that subsequently end up in a standardized system of production, reception, value, and sale. So often, as with the setup of an endowment fund, you make use of signs that are preexistent. Would you differentiate the work that took the form of an endowment fund structurally from your previous work?
GM: I would definitely dissociate it from my other works because I conceive it as a new entity in addition to all the other ones that I'm developing, all trying to compete with the traditional agents of my local art environment. Working under my name, with all the constraints and limitations that come with it, made me realize that I needed more fluid instruments that, in the end, would constitute my own cultural industry, instead of enduring the restrictive and outdated options let by the contemporary art industry. Indeed, contemporary art—seen as a Western-centrist time-based perspective on art, culture and on the verge of collapse for obvious ethical reasons—seems to encourage an inflationary production of useless art instead of facilitating a transition to a more lucid and open cultural era. In this paradoxical time of conservative restoration, it is important to call for another critical imaginary if you want to contribute to a transition. My strategy until now has been to create multiple entities dealing, at various degrees, with the conservative injunctions of our time: some exist to create symbolic and economical value depending on the ruins of old contemporary art structures, others are way more autonomous and experimental. As Guillaume Maraud, I do perform the social and cultural role that society has attributed to artists while trying to figure out to what extent our awareness of time is culturally conditioned and how contemporary art investigates questions about the past more than about the present. WithVersion n°,2 a publication project beginning in 2016, I, with many great contributors, discuss possibilities of developing an anthropology of time. With documentations,3 beginning in 2018, Arthur Fouray and I initiated an online participatory media project trying to extend art documentation to its social and political countenance. 23102015 is an opportunity to add a financial and economical instrument to that ecosystem by trying to short-circuit the traditional agents of the art economy. If my whole work tries to explore the obsolescence of the contemporary art time sequence, I would say that 23102015 is an economical tool to make this post-position sustainable.
MD: Upon entering the Ricard Prize exhibition, a proposed interaction with your work was the invitation to process a payment to the account of the endowment fund: people lining up to both look at and consume a work as a viewer, and you turning around and asking them for money. Once you receive the money, how does the fund work structurally?
GM: It tries to experiment with alternative ways of decision-making by using rotating teams of people deciding where the money goes. Each wave of recipients is called to decide who will be part of the next one. We hope it will guarantee a constant renewal of the fund's position through time and avoid the too quick apparition of new authoritarian stances. At the scale of my personal work, within the exhibition format, I decided to embody, to perform, and to give shape to the act of collecting money. I guess you could see it as a kind of monetized relational aesthetic.
MD: Were you looking at preexisting models or references when setting up the endowment fund within the art context? If so, were those models rooted within an economic field or nonprofit settings?
GM: Last year, and before 23102015 appeared in an art context, I had the opportunity to discuss this project in the framework of a program that brings together artists and students in economics. The first step of our collaboration consisted precisely of mapping preexisting models in the art world. Paradoxically, we realized that there were tons of foundations, funds, and sponsors, but almost all of them shared a homogeneous vision of art by, in most cases, supporting the production of formal and reactionary art. We also observed a recent transition toward a new model of philanthropy centered on the idea of charity. This philanthropy became the basis for the development of an "ethical" and "inclusive" capitalism using art washing to look acceptable. The issue with these initiatives is that their emancipative impact on society—coming from the very low investment they provide—is still very unclear compared to the violence they cause by accumulating their immense capital. We also noticed that most of the entrants in the art sector were very unsatisfied about how the economy regulates art and their lives, but if they formulated strong expectations for change, only very few initiatives emerged. We deduced that this inability to create anything new was mainly due to the fact that most of these agents are guided by the pursuit of their particular interest, preventing them from organizing themselves collectively and getting out of their alienation. Then fair conditions of production, remuneration, autonomy, and having a decent life became commonly accepted as being impossible to claim since you can't fight alone against powerful structures. Therefore, it seems clear that contemporary art became the reserved domain of a population that does not need to worry about these issues. Once we understood this, it appeared to us more clearly why creative forces in the field don't focus on that matter and contribute to digging an inevitable crisis of representation with their productions. However, I have been very curious about the controversial Artist Pension Trust (APT), as an attempt to innovate where nothing had been tried before. Ideologically, I feel very close to Wages For Wages Against, the Swiss version of W.A.G.E., which tries to be more confrontational toward institutions on remuneration and unpaid labor issues. Decolonize This Place has also held my attention by using activist strategies instead of the conventional language of art and has helped me to realize that it is the only way to confront a system. When it comes to art production, I think that CCCO (Cultural Capital Cooperative Object)is a very interesting experience that uses a more political language and a Marxist perspective on art economy. Also, in London, I have been curious about Ed Fornieles Studio's project mirroring startup ideology and aesthetic and applying it to art. I guess all these initiatives inspired me a lot, and I came to the conclusion that with 23102015, I wanted both to mirror the economy of art and to be critically and politically active by providing money to fight its violence. I also wanted to clarify that I don't want to help produce more objects, because I personally think that contemporary art and the massive flow of useless objects that comes from it are, in most cases, culturally obsolete. Instead, 23102015 aims to create new critical tools, subvert the dominant discourse about art, and help impose an alternative one by constantly questioning, the supposedly, positive cultural value of contemporary art on society.
MD: Could you sum up the past activities of the endowment fund and tell more about its future activities?
GM: Last July, 23102015 was involved in a project hosted by Shanaynay, an independent space in Paris. This project, titled In_Human, was originally conceived by a brilliant artist who intervened anonymously under Luke Willis Thompson's name. While Luke Willis Thompson was presenting an exhibition at Kunsthalle Basel, Shanaynay received a weeklong event during which the audience could listen to a podcast in the exhibition space and on the website transcribing several conversations with artists, activists, and researchers around the theme "blacceleration." I was personally amazed by how such a simple appropriationist gesture could produce an important impact both on the context of a French art world that is still refusing to face its structural racism and neocolonial past and on Luke Willis Thompson's industry. For instance, Nagel Draxler (Luke Willis Thompson's representation in Germany) requested us very aggressively to cancel the show, which is interesting when you know how they built their reputation as a gallery supporting critical positions by representing artists such as Andrea Fraser or Stephan Dillemuth. This overreaction from an important art gallery caused by such a precarious project is a reminder of how art power structures are fragile and easy to destabilize. I also had the opportunity last autumn to present two fund-raising installations as part of the Ricard Prize and the exhibition A Barbarian in Paris, curated by Joachim Hamou, Maija Rudovska, and Barbara Sirieix at Fondation d'entreprise Ricard. After these two shows, I noticed that most of the money I received was coming from the most underprivileged visitors to the exhibition: precarious art workers and random visitors giving from one to fifty euros. On the contrary, all the meetings I organized with the most privileged visitors (old circles of collectors and traditional actors of the local economy of art) were not profitable, and their reactions were quite reluctant. It made clear to me that old money in art will always be conservative and reactionary. I am now redeploying my efforts toward outside cultural investors and am planning to use more participative methods to support the fund. By the end of 2019, 23102015 will fund at least two new projects, and new fund-raisers should be organized at Bel Ami, Los Angeles, in April and in Crèvecoeur, Marseille, in May. You can donate to 23102015 at: https://www.paypal.me/23102015.
Notes:
[1] http://23102015.org/
[2] https://www.after8books.com/version-n%C2%B00005.html
[3] https://documentations.art/

Maurin Dietrich is assistant curator at KW Institute for Contemporary Art, Berlin, where she programs performances, exhibitions, and publications. Besides studying art history and comparative literature in Berlin, she has worked at schir concepts, a residency program located in Tel Aviv and Berlin, Schinkel Pavillon, Berlin, as well as the Ninth Berlin Biennale by DIS Magazine. She has taught at the Universität der Künste in the Art in Context MA program as well as the postgraduate program BPA (Berlin Program for Artists) since 2017.
Guillaume Maraud is an artist based in Paris and a researcher as part of ACTH, a research program at ENSBA Lyon. He founded 23102015, a fund dedicated to supporting critically engaged art practices and a research platform on art, politics, and economy. Recent presentations of his work include Fondation d'entreprise Ricard, Paris; Édouard Montassut, Paris; Forde, Geneva; Indipendenza, Rome; Bel Ami, Los Angeles; SUPER, Berlin; and Queer Thoughts, New York.