CONVERSATIONS
Hana Miletić "Dependencies" at WIELS, Brussels
Close
1
2
3
4
5
6
7
8
9
10
11
12
13
14
15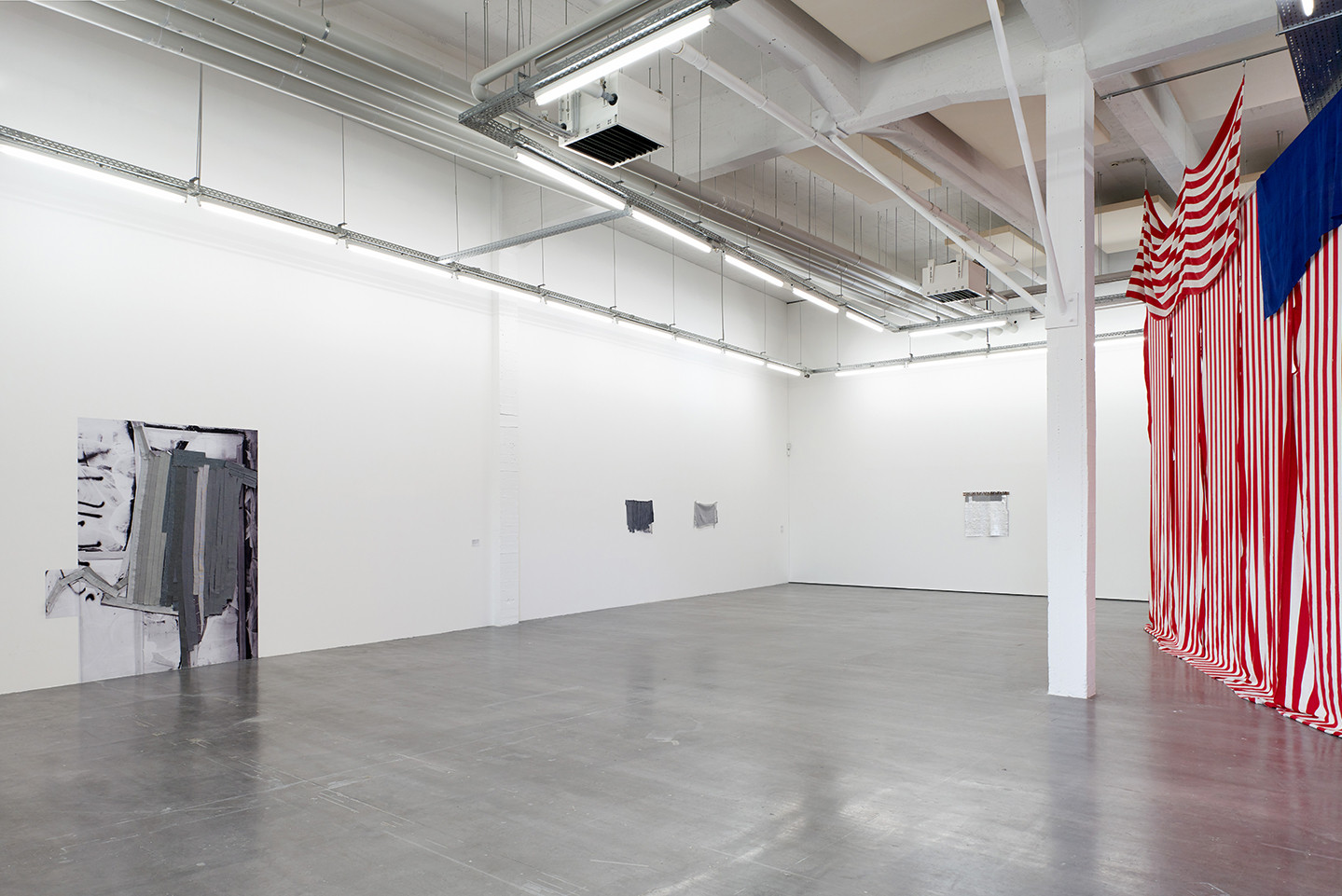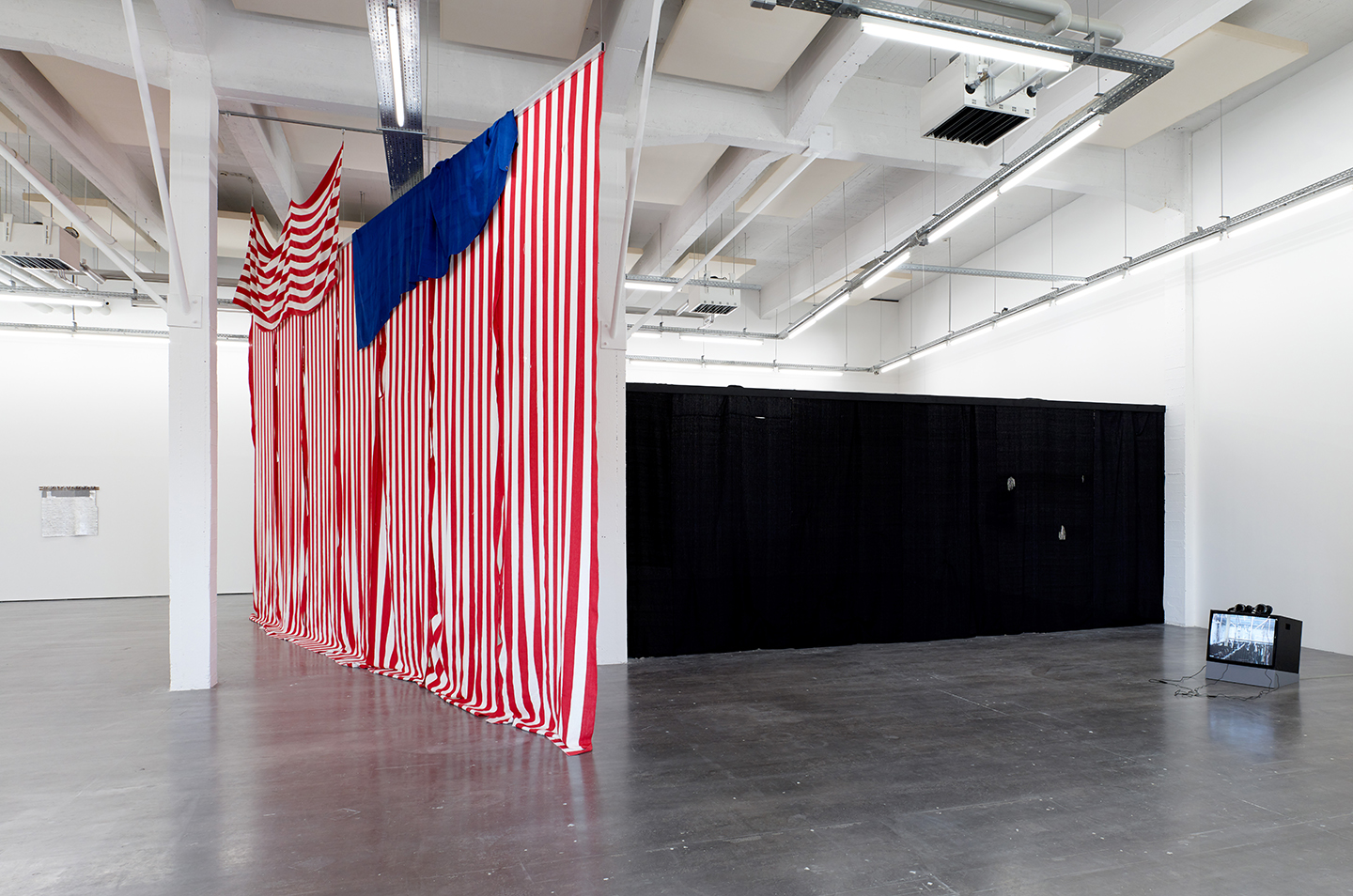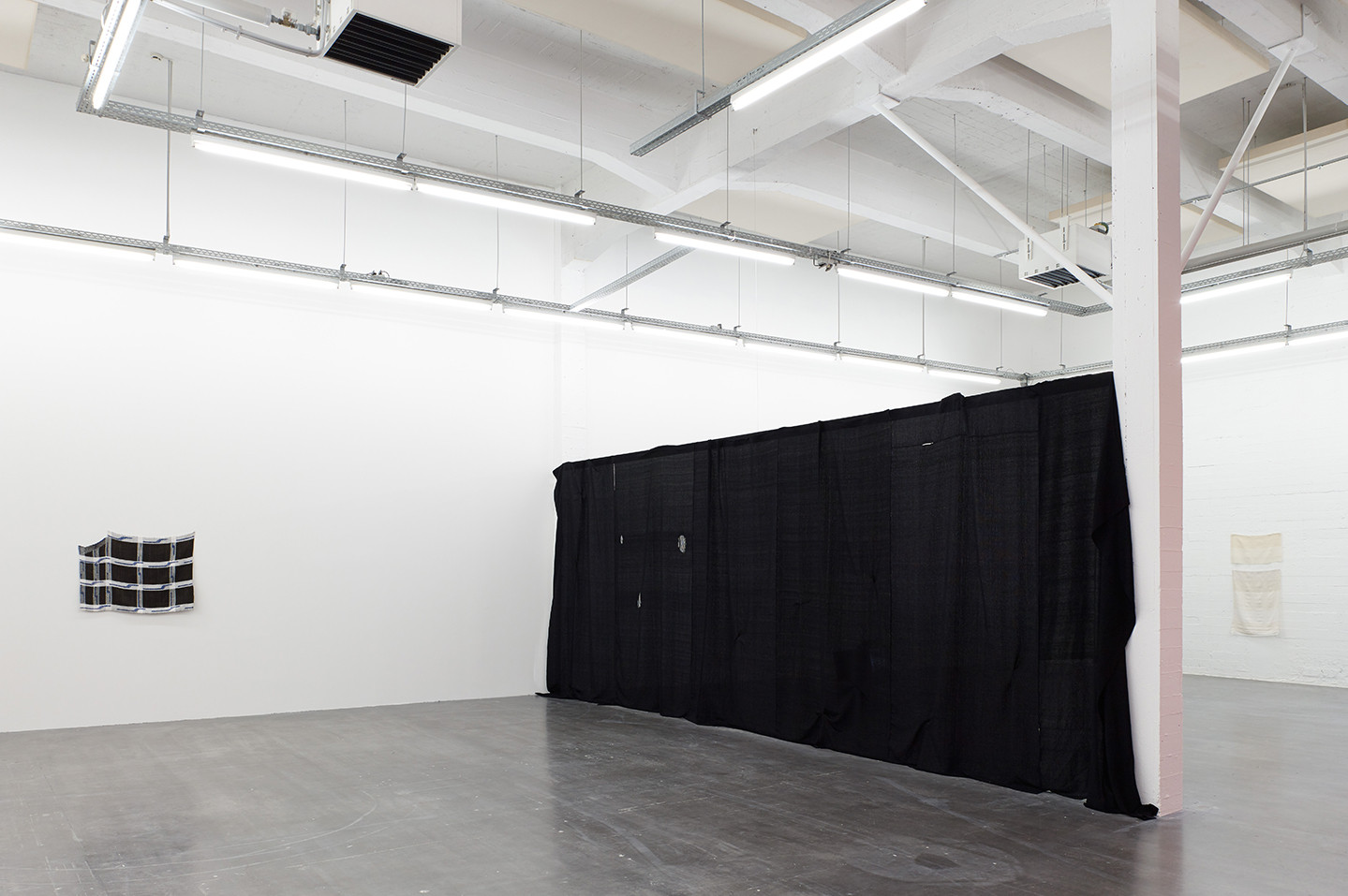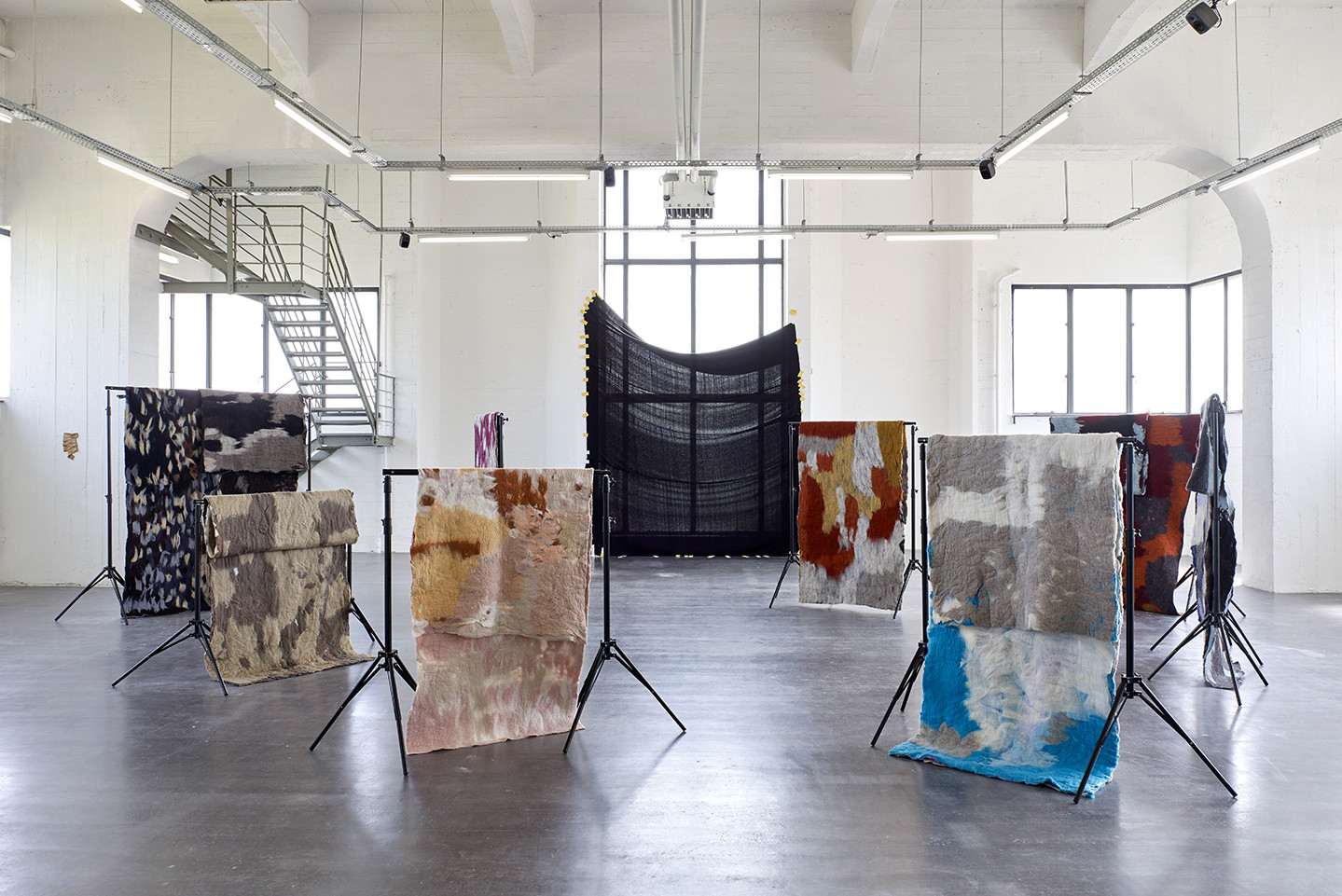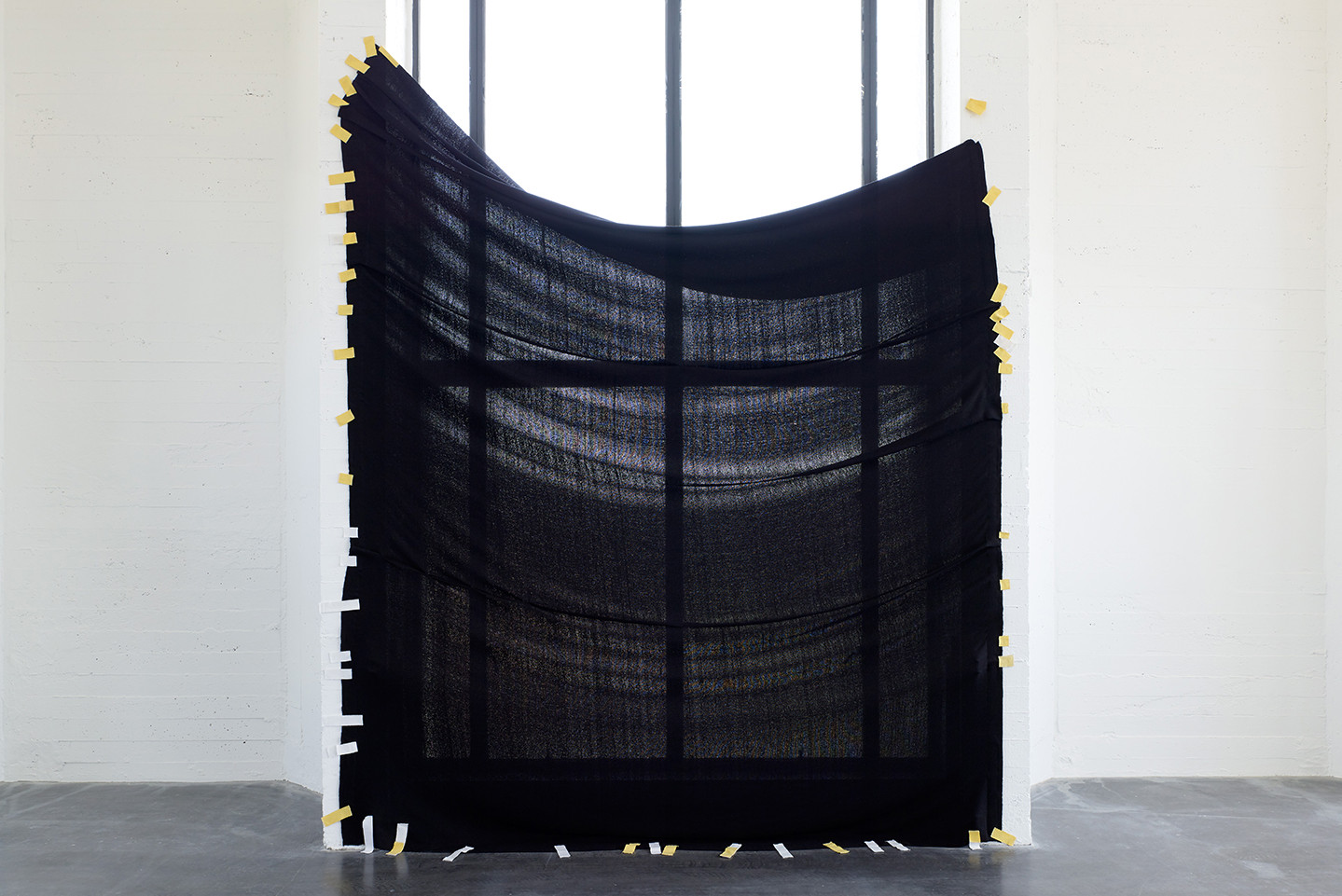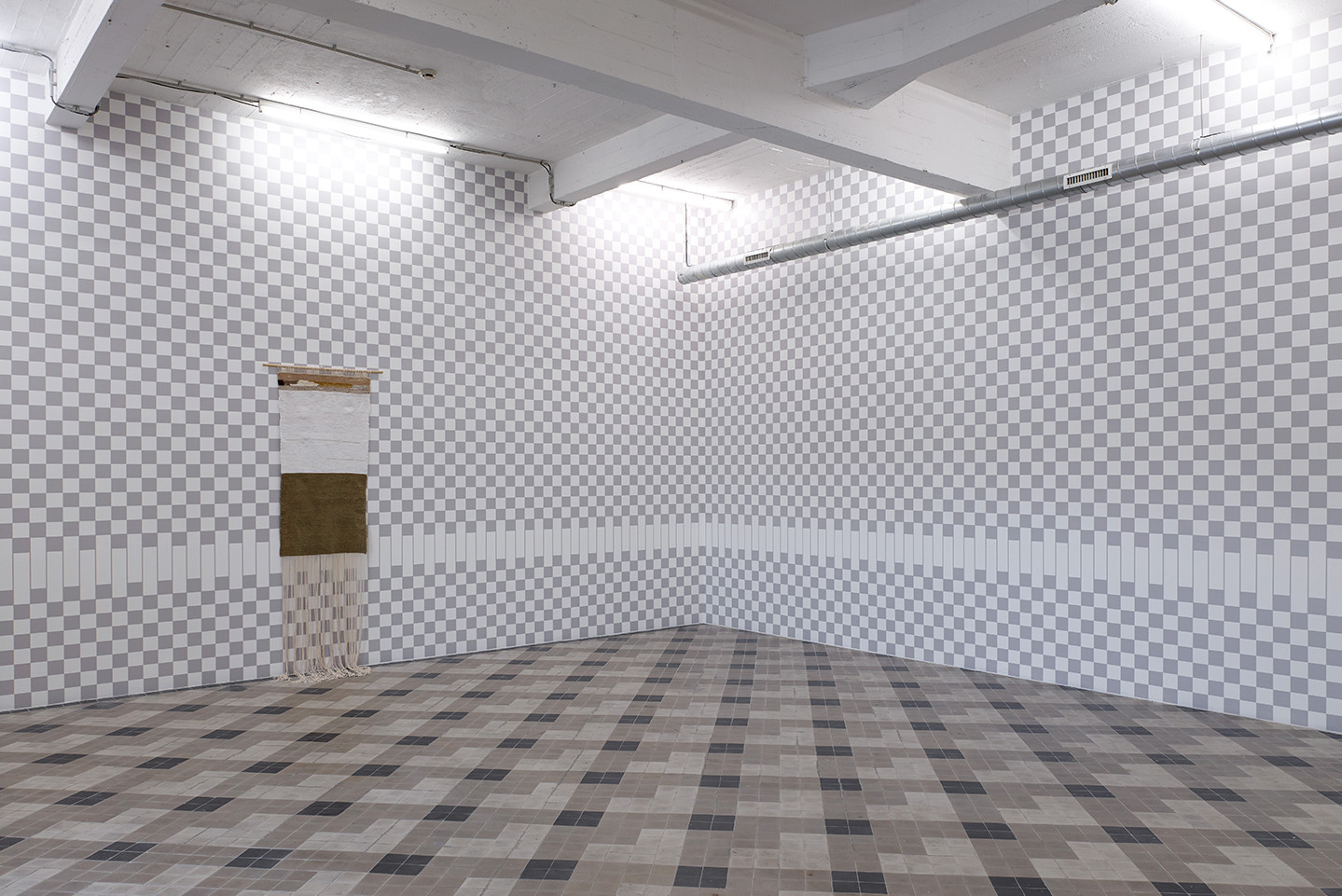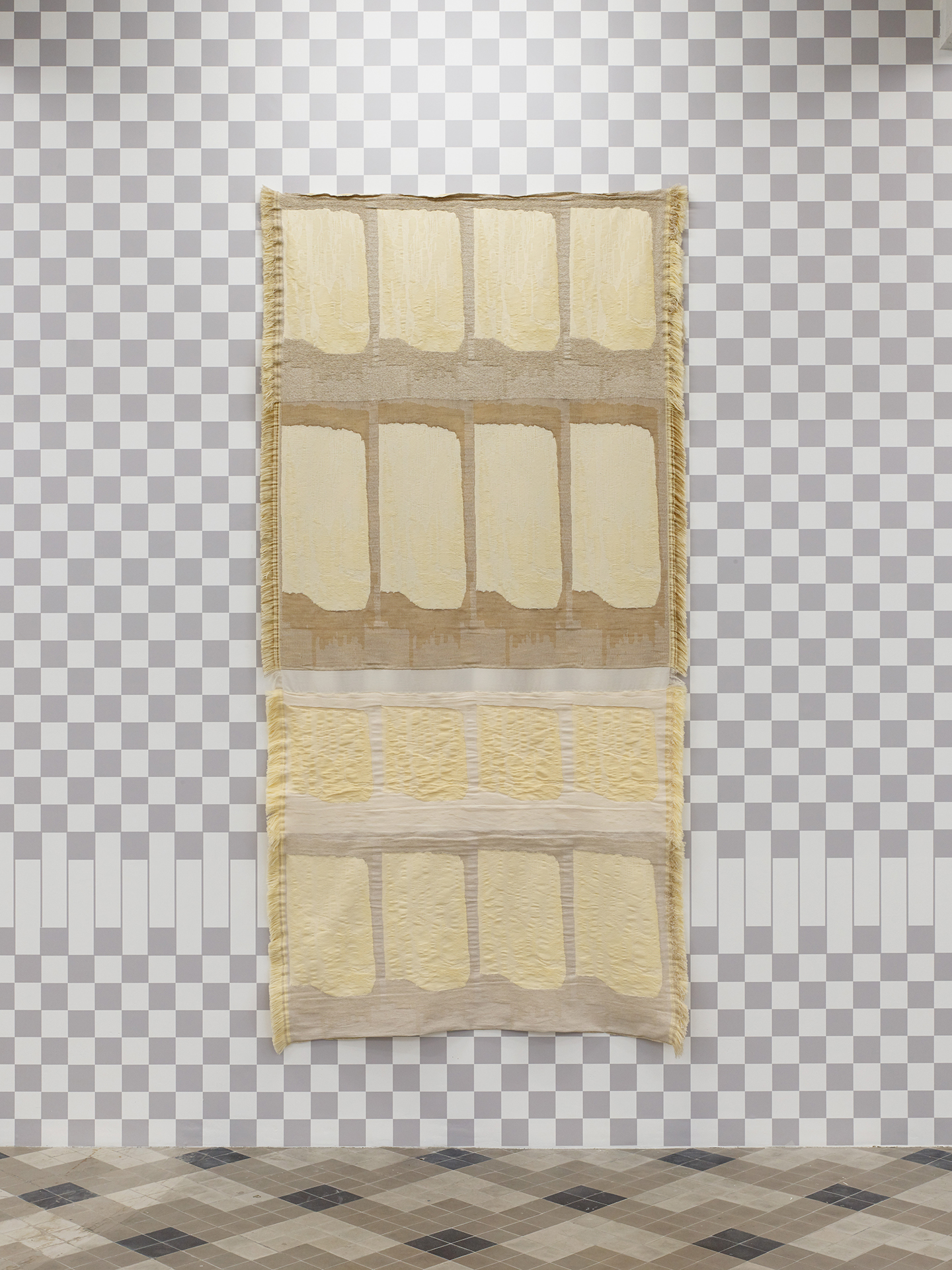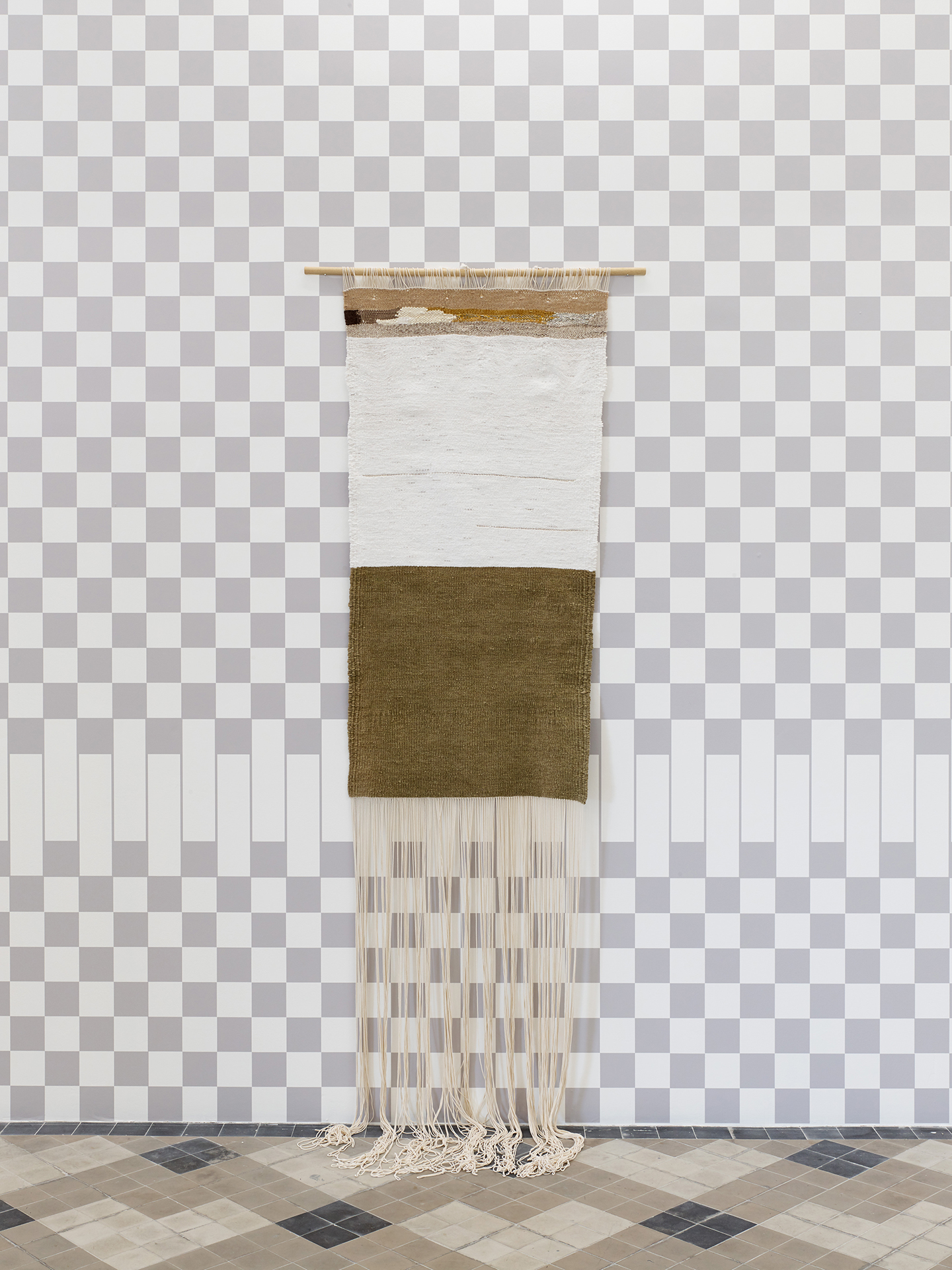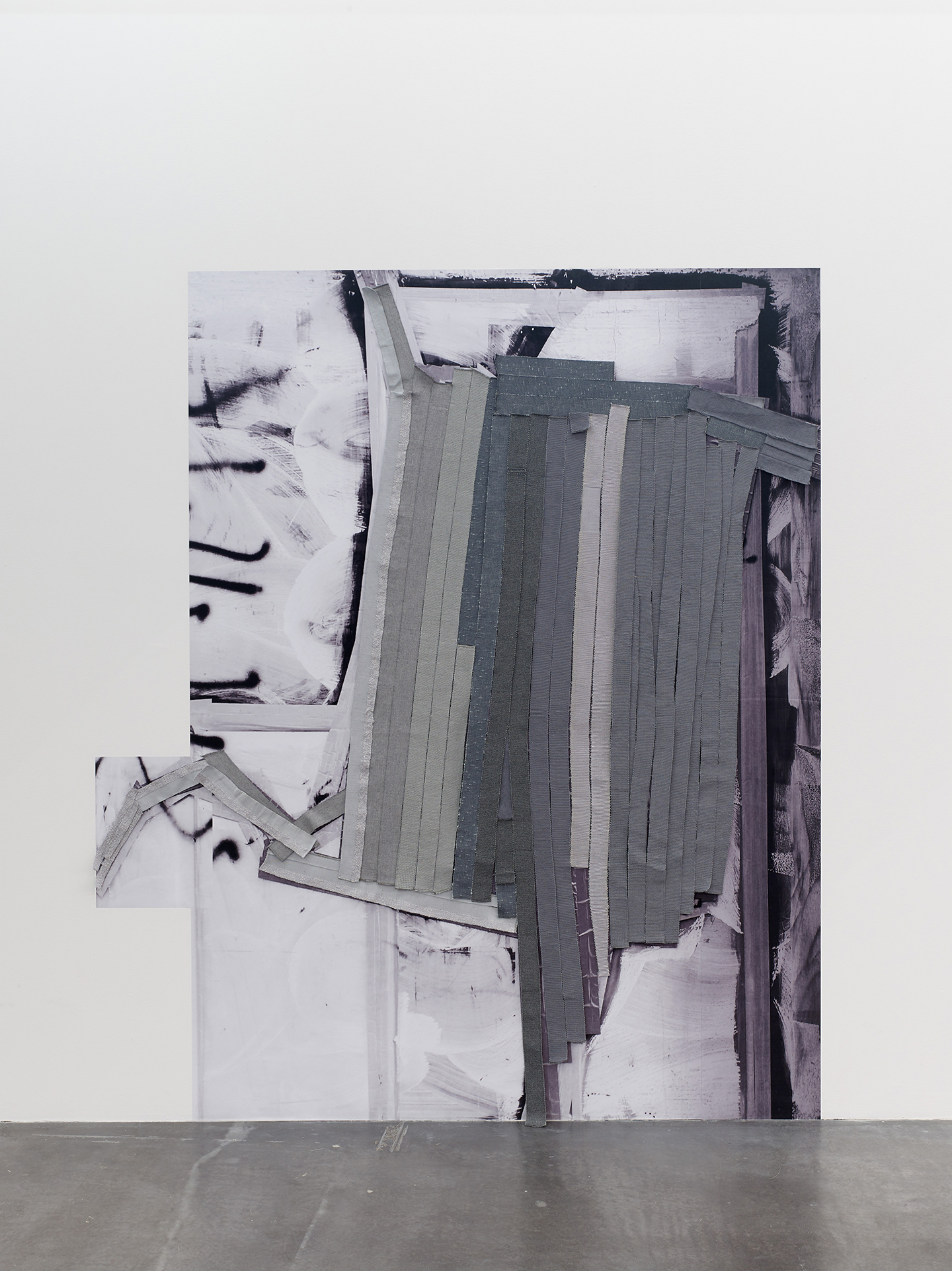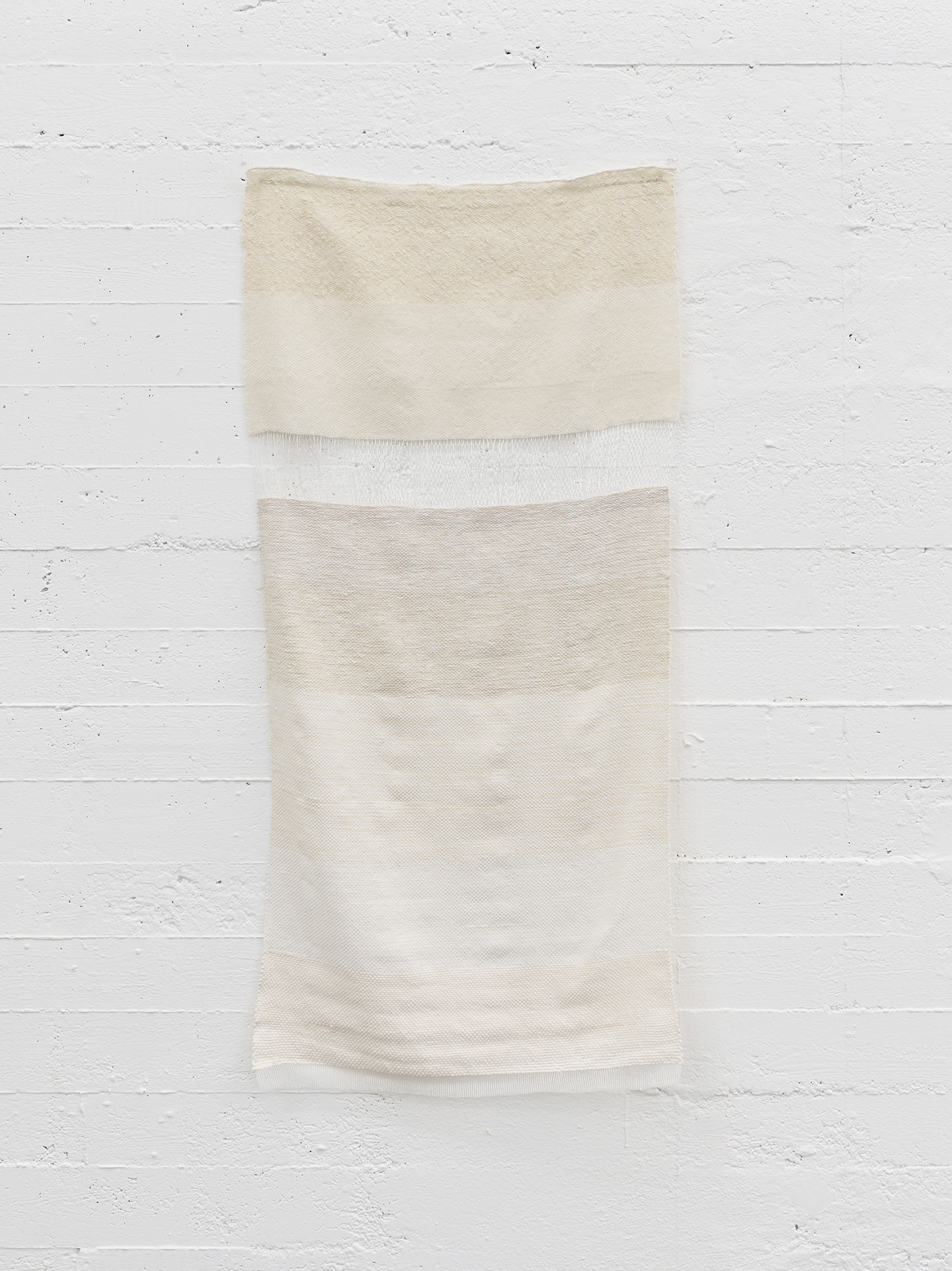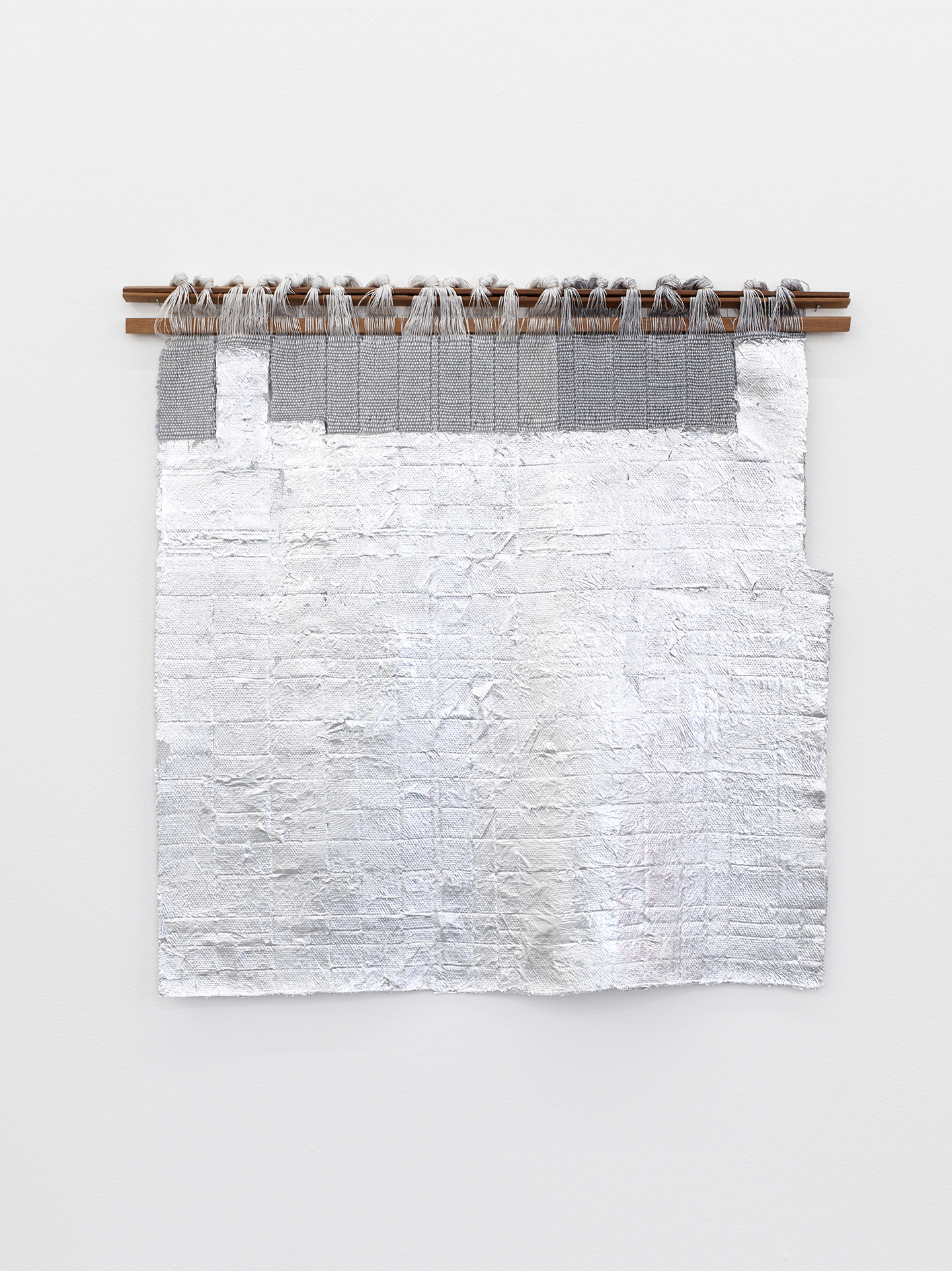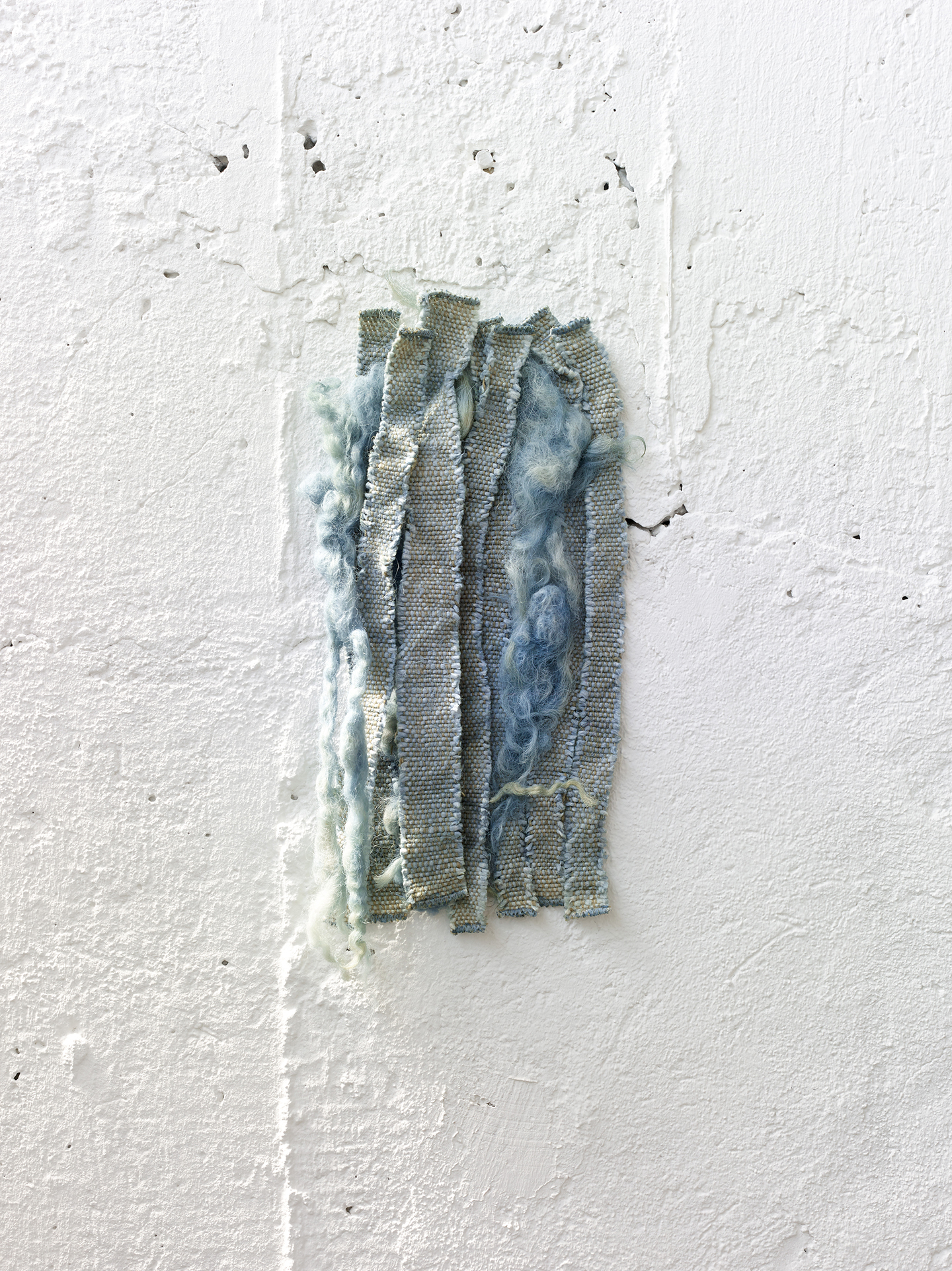 Hana Miletić in conversation with Vincent van Velsen
With Dependencies, on show at WIELS, Brussels, Hana Miletić presents a new series of works that deal with the act of weaving. In conversation with Vincent van Velsen, the artist, who has a background in photography, opens up about the implications of weaving—a craft that allows her to connect with her childhood in former Yugoslavia—as an act of care, repair and collaboration, a lengthy process that also allows her to reflect on issues of representation and social reproduction, while giving insights about her use of photography and the linkages between photography and weaving.
VINCENT VAN VELSEN: Looking at Dependencies, your current show at WIELS, textile plays a major role. When did you move into this particular realm of production?
HANA MILETIĆ: I started making textiles three years ago, when I enrolled in a communal weaving class in Brussels, the city where I live and work. At the time I was looking for a practice in which material gestures outweigh the conceptual thinking that underpins them. Initially I never imagined that weaving would become part of my art practice, which then mainly consisted of producing text-based artist's books and staging reading performances with musicians and activists. But in addition to the wonderful experience of working with women of different ages and cultural backgrounds in a communal studio—this was the first time in my life that I understood what intergenerational dialogue meant—the practice of weaving itself proved so generous.
VV: How do you relate the metaphorical and material meanings of weaving and textile to the conceptual side of your work?
HM: The act of weaving indeed culminates in an effect that is both material and metaphorical. Because it's a lengthy process that requires considerable dedication, it provided me with the necessary time and head space to deal with representation and reproduction in ways I was never able to when making photographic images. While weaving textiles, I found ways to make photographic images material—something I thought I had given up on. And because weaving greatly involves the body of the weaver, the complicity of appropriation that I always felt when making photographs finally became something I could grapple with. I see weaving as a practice of care and repair, a process that allows me to consciously deal with conditions of damage and neglect, which still inform my street photography. When weaving a textile you make binds, and in making these binds, the position or the privilege of the yarns needs to be negotiated continuously. I think we should avoid the more evident associations here, like weaving a social tissue, but I do believe that the practice of weaving can truly show ways to be together, and that this awareness accompanies the act. The strongest dependencies in the exhibition are those between photography and textile, between representation and reproduction, and between thinking, doing, and feeling.
VV: You just mentioned photography several times, and the ways you relate to it. Your background in photography seems not on view in the exhibition, but it does significantly inform your practice, including the works in the show. Could you say something about your relation to the photographic medium and its outcomes in the textile pieces?
HM: I approach photography in a utilitarian way, by using photographs as drafts for the woven works. You could compare this to the traditional function of cartoons in the tapestry industry. In the exhibition there is a work that is similarly conceived: strips of woven tape are presented on a printed image of a broken window display (Materials (platinum mercerised cotton, gunmetal grey cottolin, light grey combed cotton, grey raw wool and silver viscose and silk) [2018]). I never exhibit the reference photographs and the textiles in the same space, as for me they exist in separate realms, not physically connected. But the conceptual connection is revealed at WIELS by using the photographs on which some of the works are based to illustrate the visitor's guide and announce the exhibition online.
VV: Are there other ways in which you use photography as input or translate it into another medium?
HM: Yes. For example in the exhibition space on the top floor—what we internally refer to as the "dépendance space"—photography is also rendered material, but not by showing images. Here we installed a room-filling gray-and-white checkerboard pattern in vinyl, which builds upon the original tiles of the modernist building of WIELS, and simultaneously references the Photoshop transparency grid and a weaving draft. I wanted to show that both media, photography and weaving, share the same metadata of the binary grid. Presented on this grid surface is the very first textile work that I made on a computer-driven Jacquard loom, as well as a collaboratively woven tapestry. Both works are irregularly composed, even distorted, and, in parallel to imagining an economy of care and repair, show that their binary and serial aesthetic is manipulable.
VV: Next to this dépendance space, you present several booklets that you co-created with the collective KIAD (Knowledge Is A Does) of which you are a part, and you earlier mentioned collaborations with musicians and activists. In the show there is also an important position for the Globe Aroma community. Could you say something about the collaborative thread in your work?
HM: Collaborating is another dependency that is strongly present in my practice, and in this exhibition too. In weaving I found a practice that deals with collaboration, although I produce most of the woven pieces by myself. But every so often we collaborate in the communal weaving studio. At WIELS there's a tapestry on view that I produced together with one of my studio colleagues, Emmy Van de Velde; I finished it when health reasons prevented her from doing so. And last year I had the great joy and privilege to work with a group of women at the community arts center Globe Aroma in Brussels. Globe Aroma had invited me to produce a work in collaboration with the artist-newcomers working in their center. Over the course of one year we wrote poetry and made felt together. This resulted in the audio installation with handmade textiles txt, Is Not Written Plain, also on view at WIELS. Together with the reading group called Knowledge Is A Does (KIAD), initiated with artist and writer friends at the Jan van Eyck Academie in 2014, we wrote a text to accompany the exhibition. This text, entitled "Dependencies: Addenda," was written in dialogue with the group of women from Globe Aroma and my colleagues from the weaving class. In the text we address the structural and often intractable separations between our groups—something I am also trying to deal with in the textile works.
VV: To conclude with a leap into the future: What new directions are you thinking about in terms of repairing, unraveling, connecting, collaborating, and constructing?
HM: I want to further develop the unseen intersections between photography and weaving—intersections that happen in their back offices, so to speak. Triggered by my work with Globe Aroma last year, I'm also putting more thought into the ecology and the imperialist trajectory of the materials I work with, like cotton or silk. Conversations with Globe Aroma have shed new light on the politics of yarn colors that I use. More specifically, I'm developing a new series of woven textiles composed of discarded yarn from the only remaining operational yarn factory in present-day Croatia, my country of birth. Yugoslavia used to have a booming textile industry, which was dismantled and privatized after the civil wars in the 1990s. The yarn in question is produced exclusively in certain colors for the export market and is only available on the local market as low-quality samples or scraps of "incompatible colors." I'm currently working with these "incompatible" scraps toward several physical manifestations.
at WIELS, Brussels
until 12 August 2018