REVIEWS
Hannah Black, Bonaventure and Ebba Fransén Waldhör "ANXIETINA" at Centre d'Art Contemporain Genève
Close
1
2
3
4
5
6
7
8
9
10
11
12
13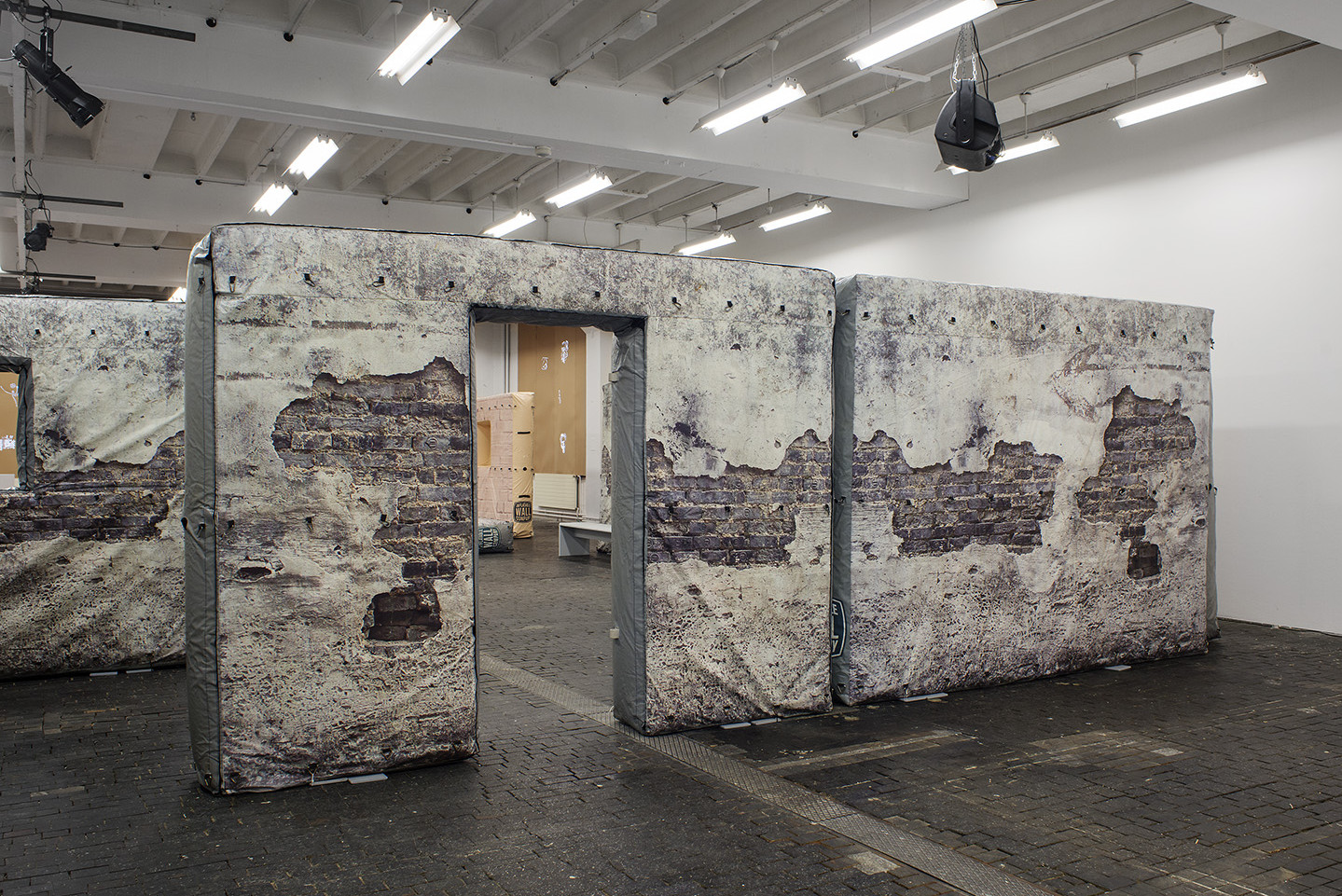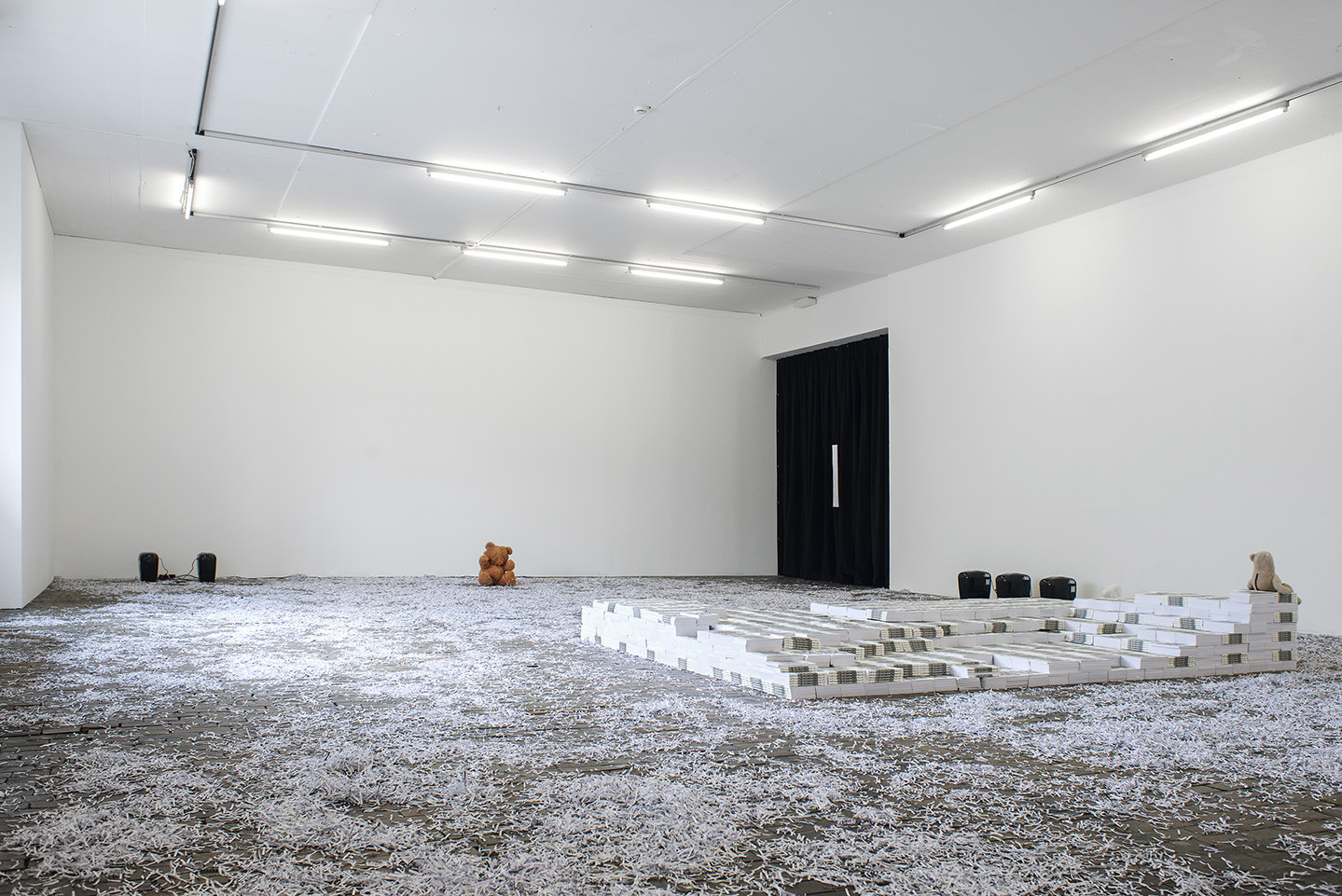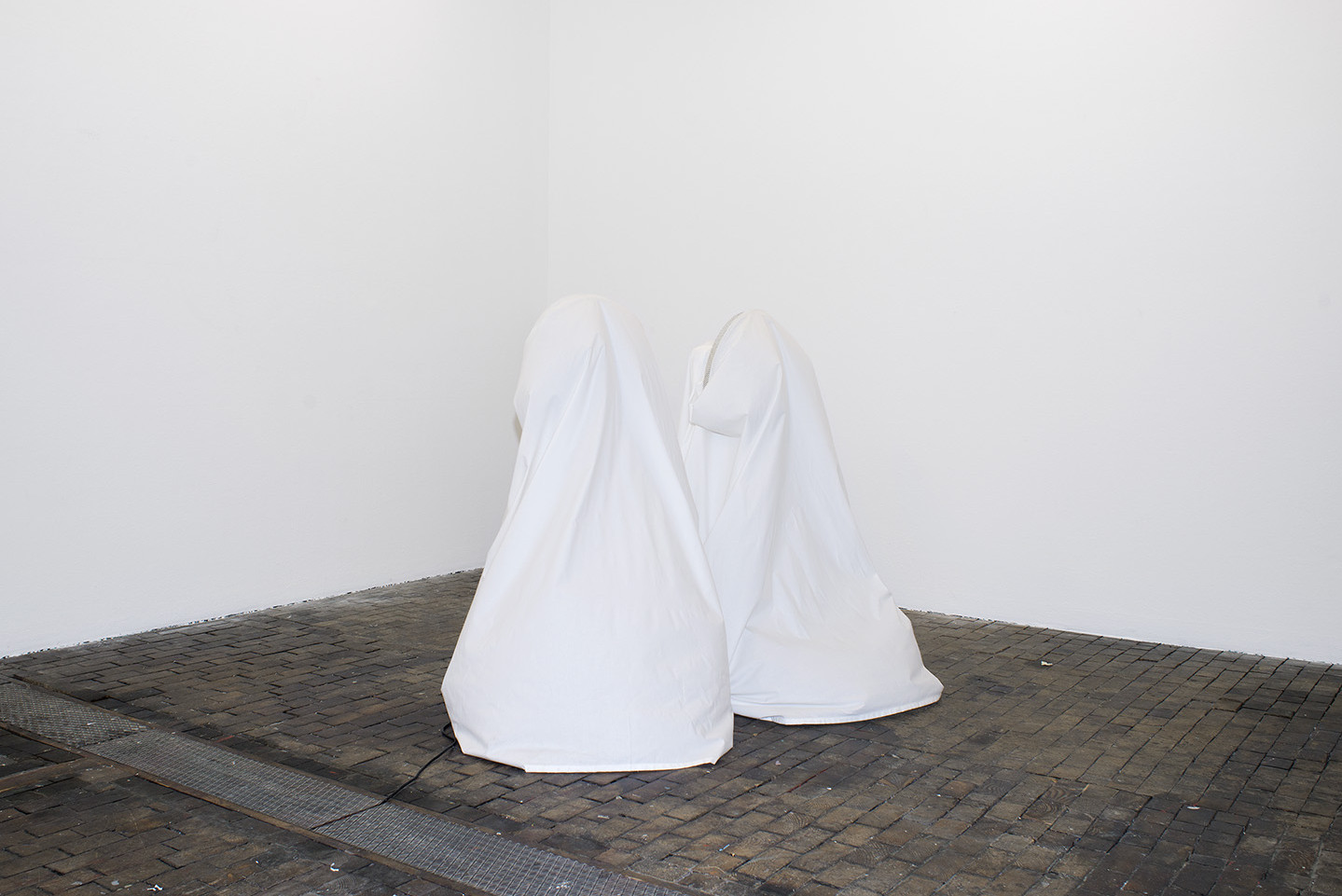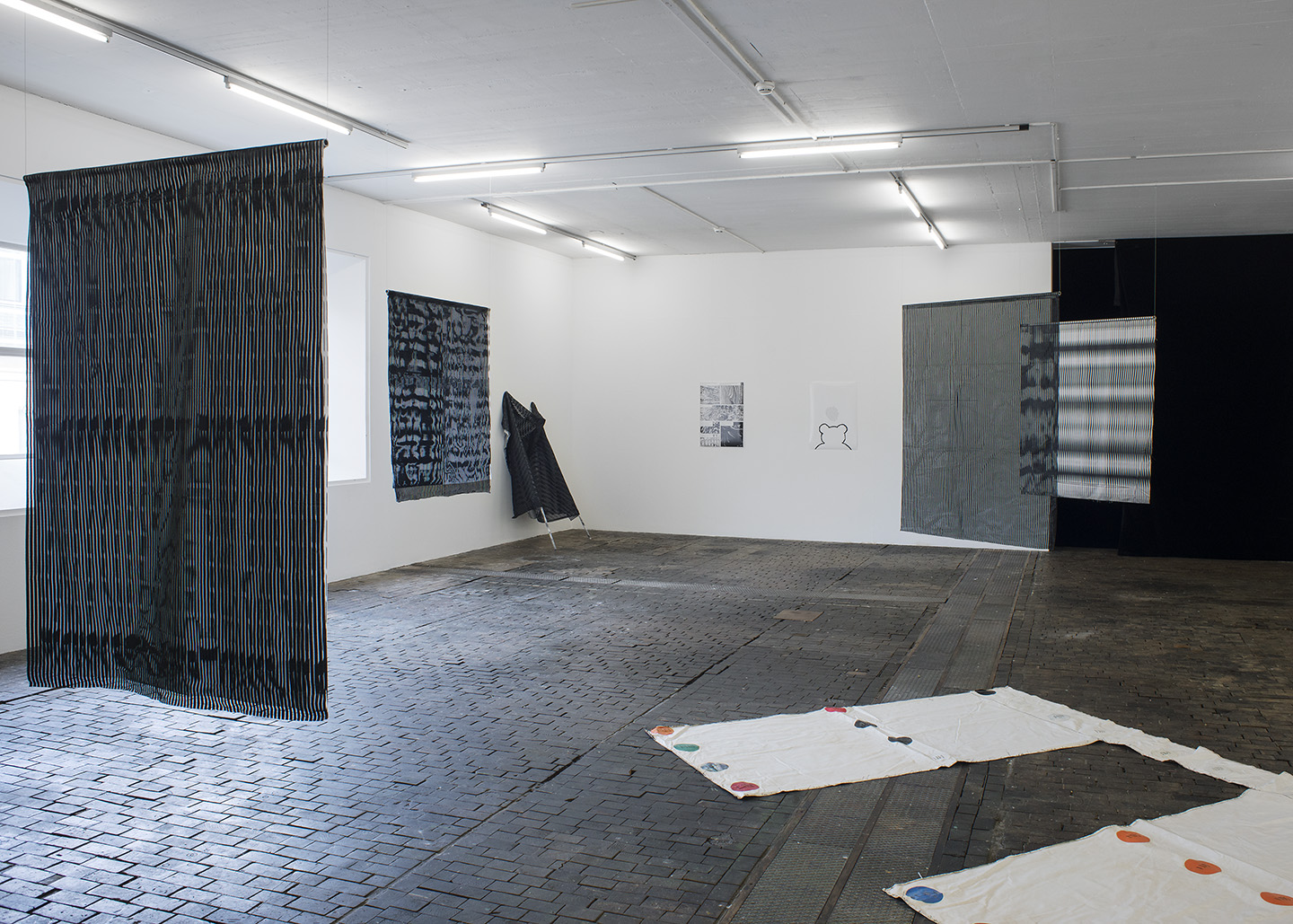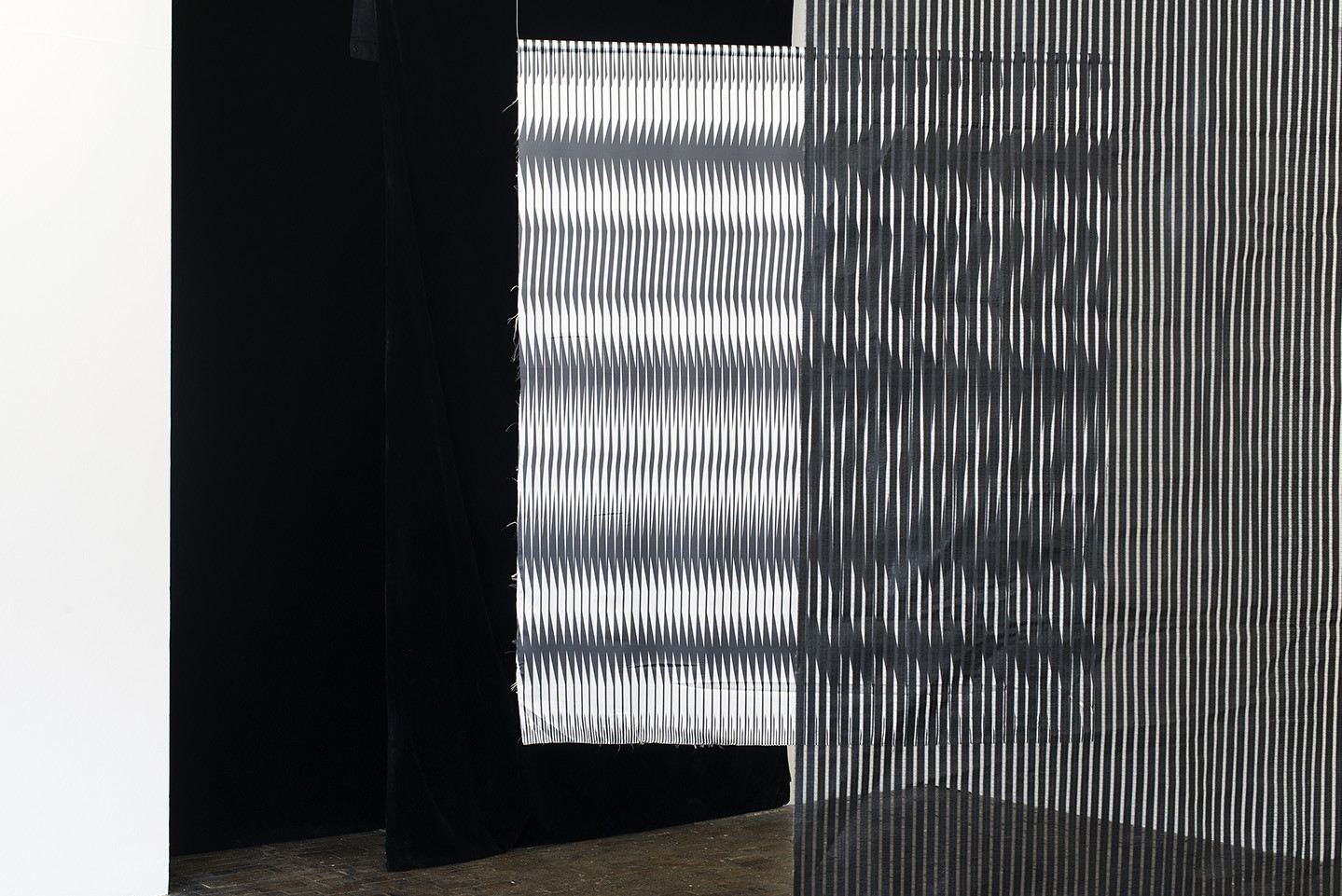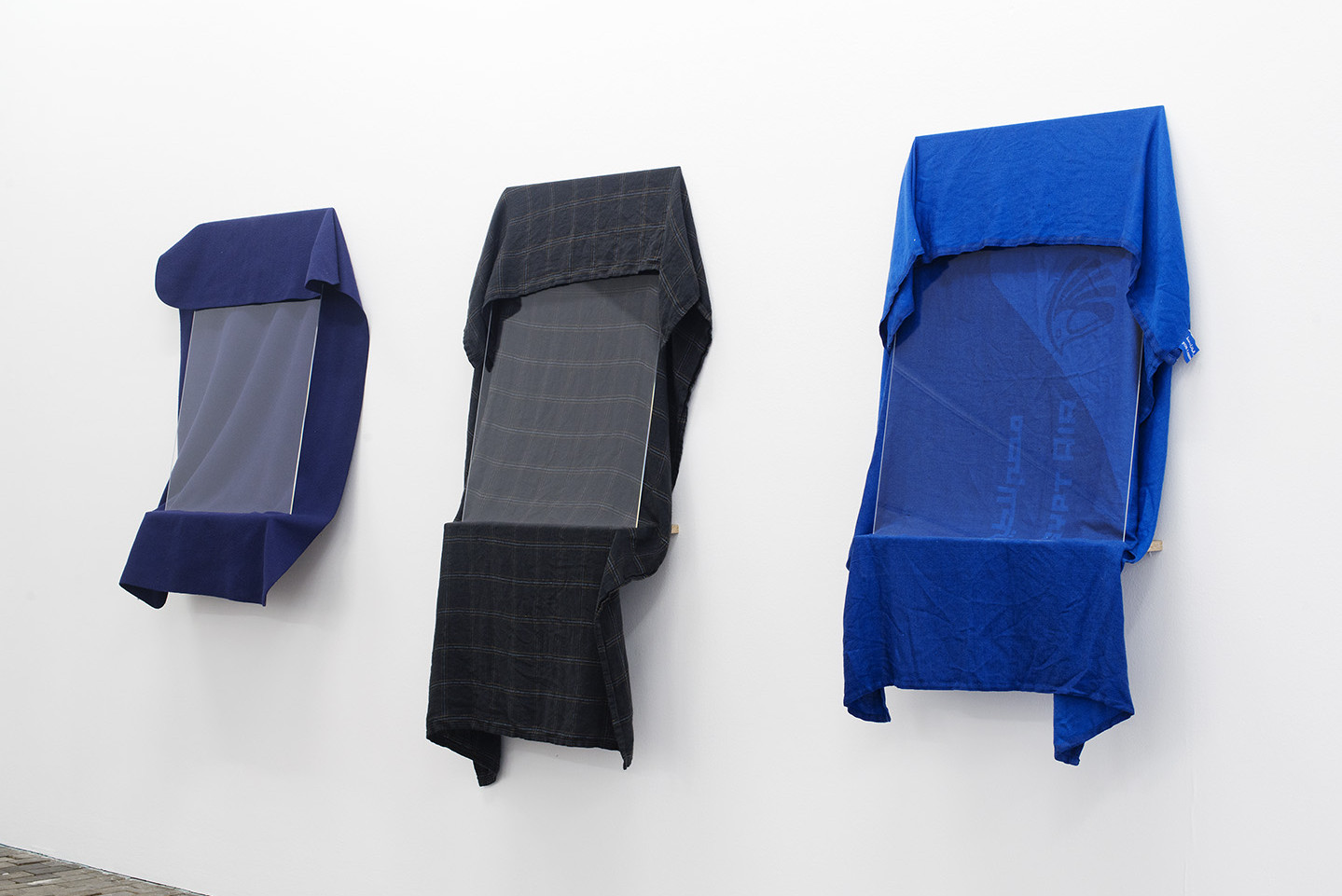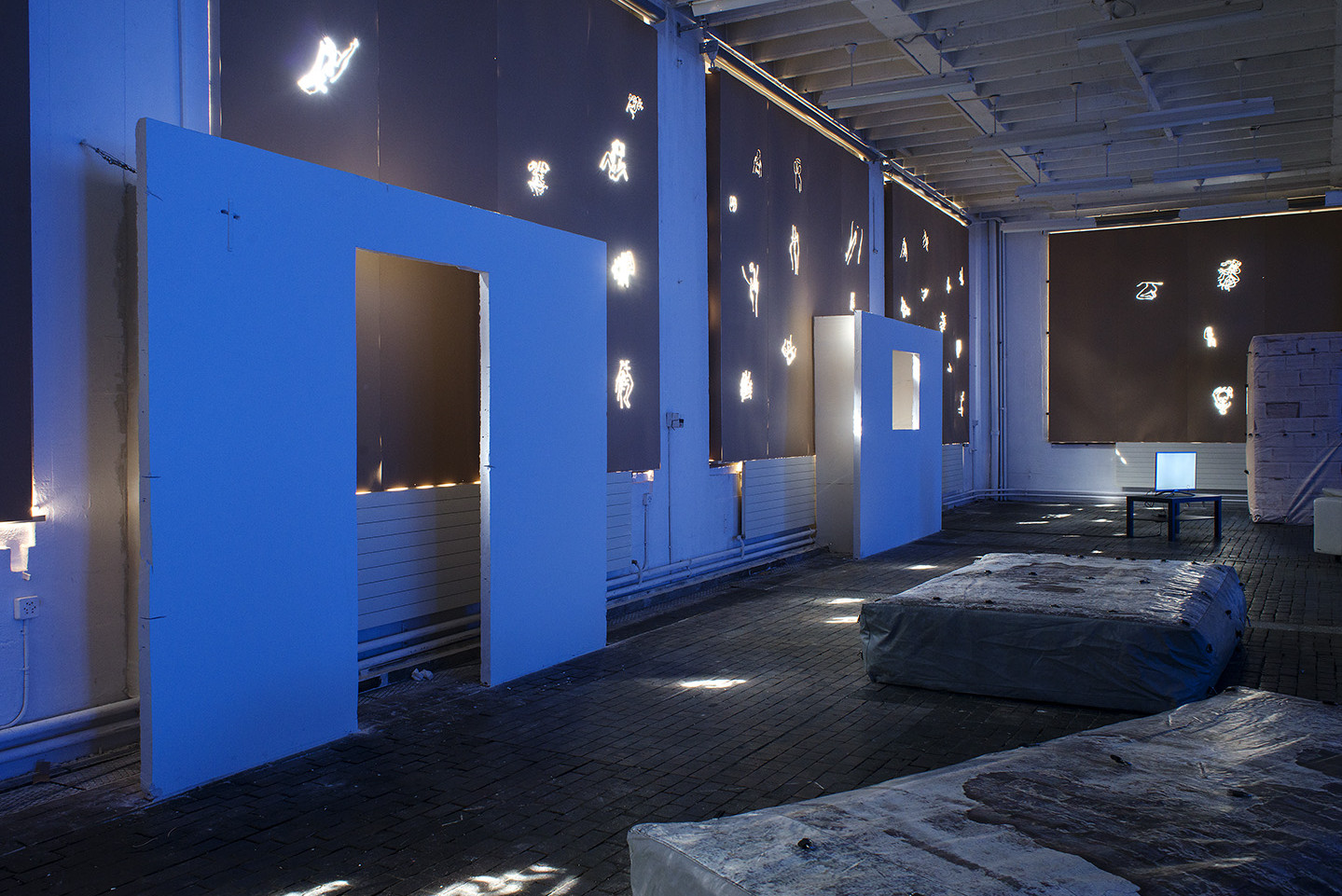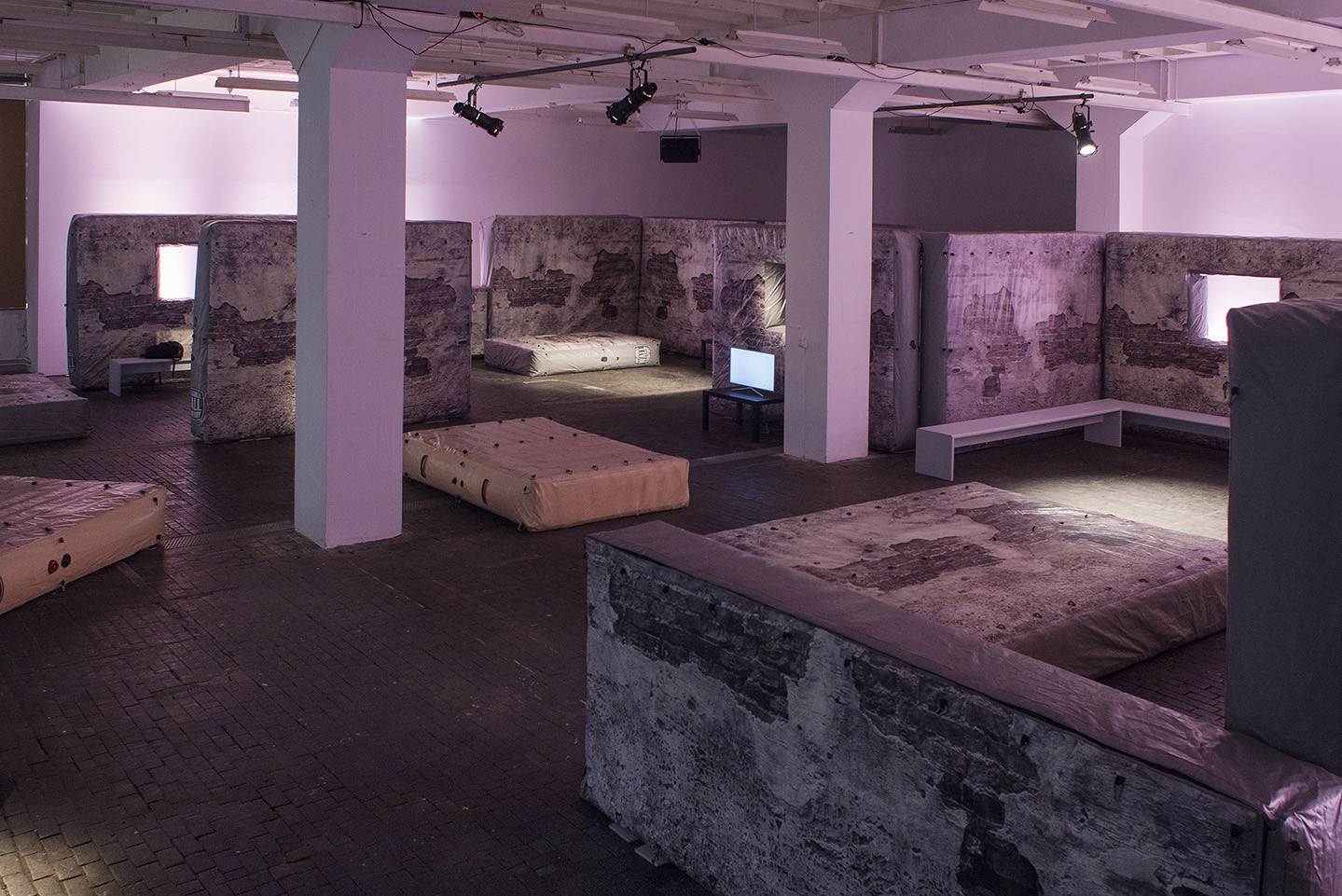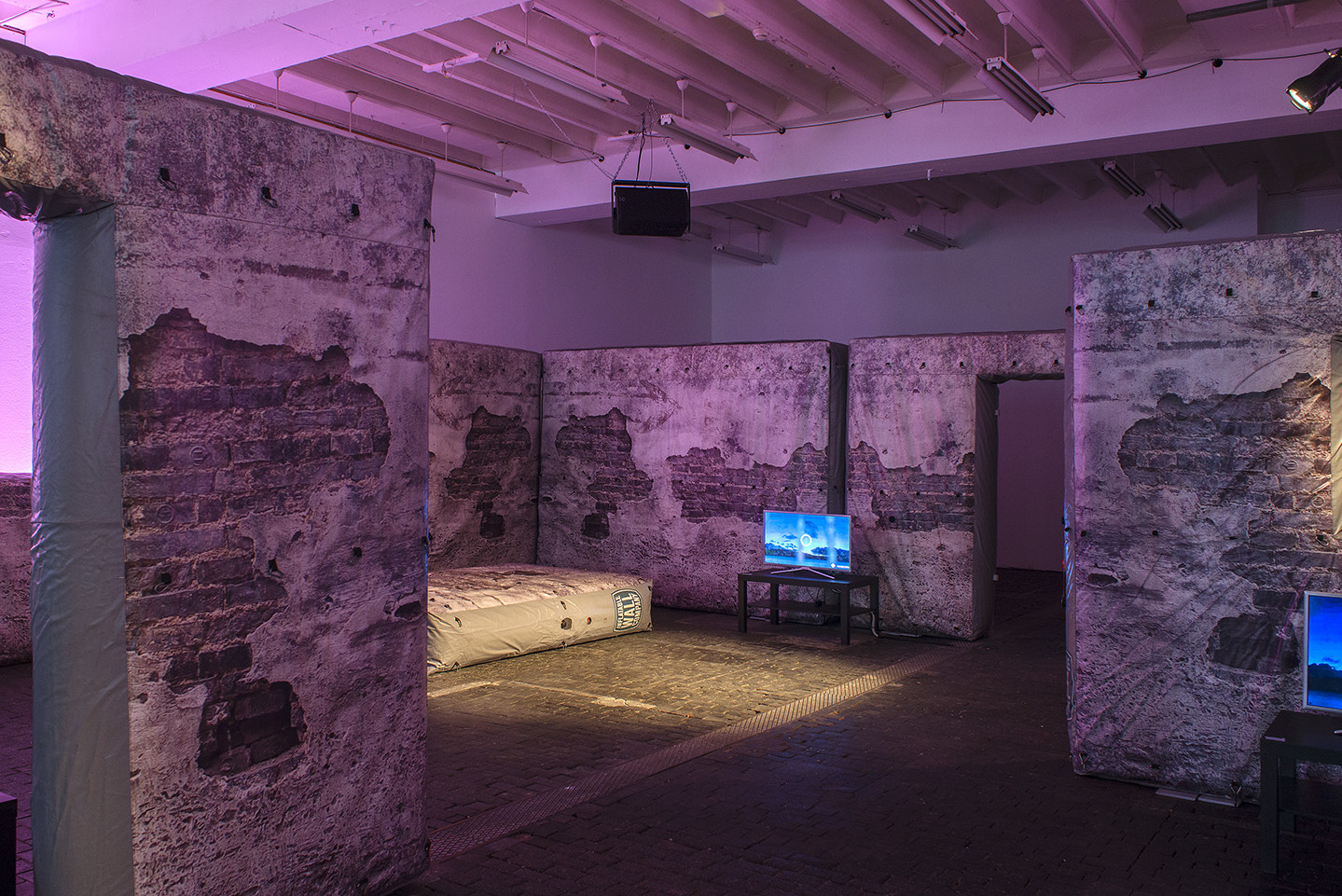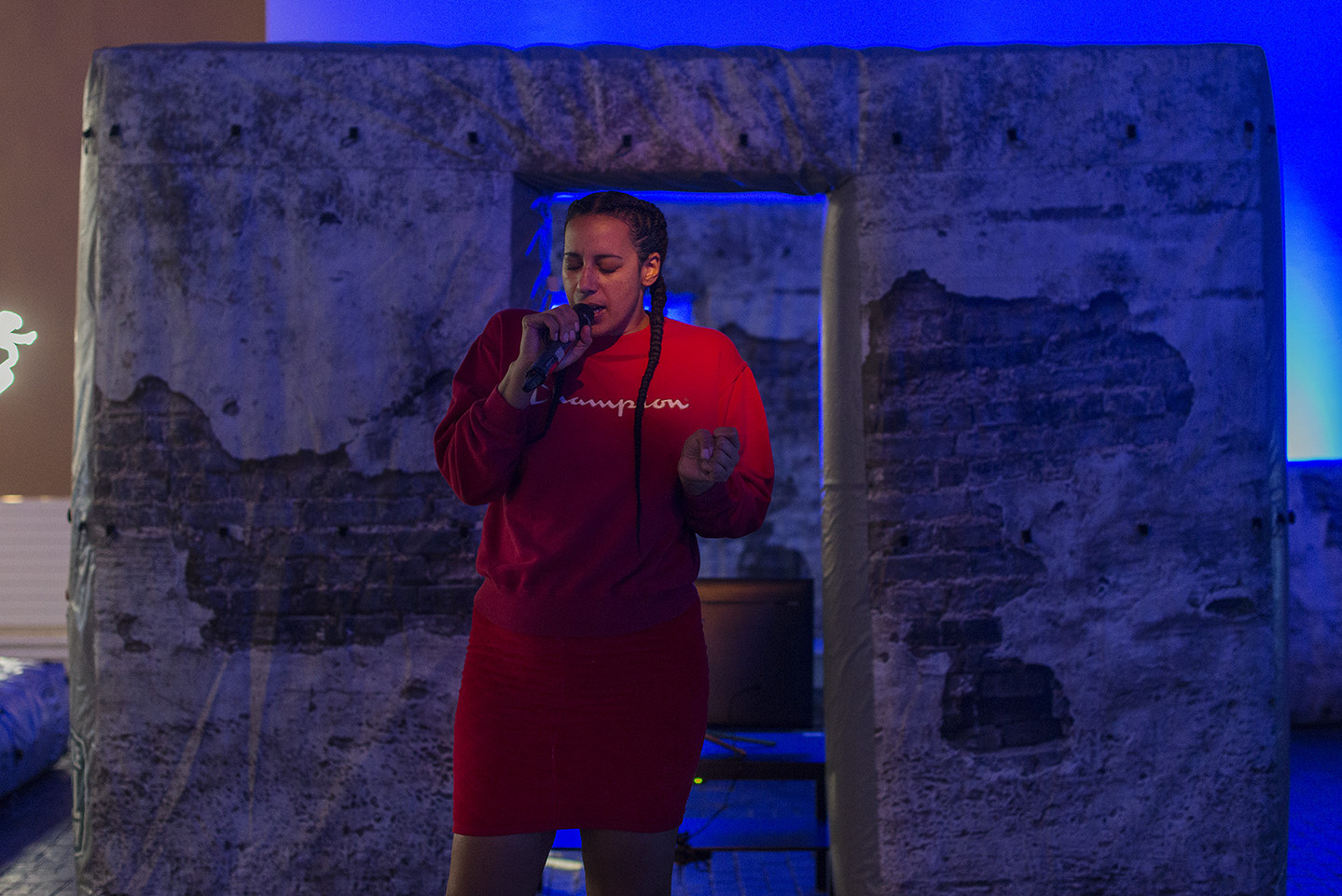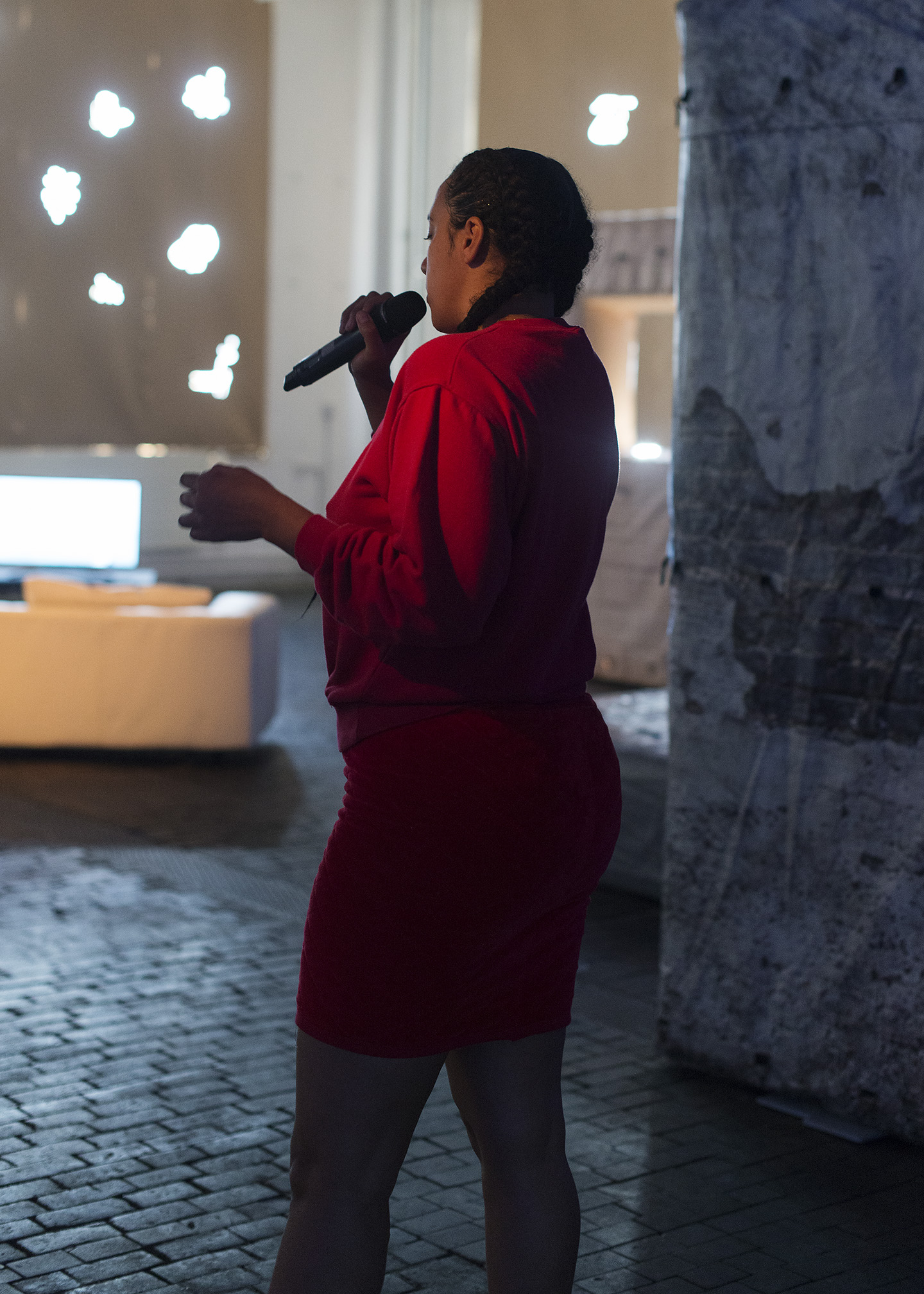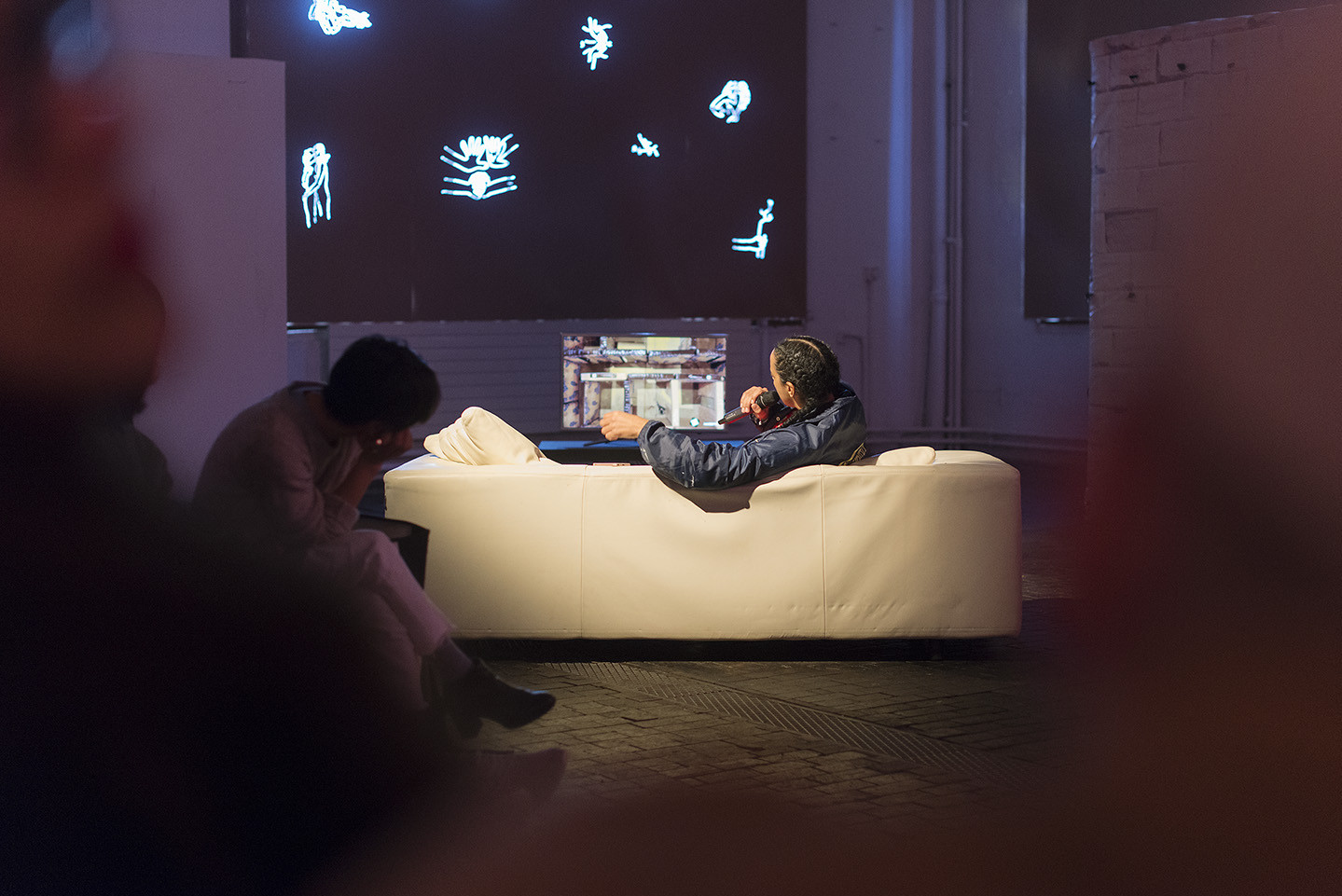 by Isabella Zamboni
Hannah Black ambles through inflatable plastic walls of the type usually used for military training, head down, looking at her phone. Her pace through the second floor of the Centre d'Art Contemporain Genève is steady but disturbingly slow compared to the breathless torrent of words she pronounces through her microphone. Associations contrast brain filtering while scrolling on the phone screen—as recent scientific research suggests, attention deficit hyperactivity disorder may be considered an asset and not an impediment in a world determined by the speed of FOMO and capitalism.1 "70, 71, 72, 73, 74, 75, I don't know anything, 77, what of this world can hold you, 79, mother, 81, all the others, 83, bad dreams lately, 84, difficult childhood, 86, the zoo of heaven, the pride of the nation, TV magic, the 1990s, the 1840s, shareholder panic, 93, sterilization, 95, 96, disavowal." NXIETIN is the latest performance in a series made in collaboration with musician Bonaventure (Soraya Lutangu) and artist-designer Ebba Fransén Waldhör, previously presented at MoMA PS1, ICA London, Chisenhale Gallery, and the 9th Berlin Biennale. Black appears in Geneva in a blue bomber jacket with the word "INSECURITY" on the back and a red Champion hoodie underneath, the brand logo visible on her chest. Like the discrepancy between steps and words, the tension between lack and abundance of confidence is immediately apparent. Beyond clothing, vulnerability and authority seem to be the axes along which NXIETIN, and Black's practice in general, develop: the performance set, at once guerrilla trace and living room; its script, mumbling memoir and philosophical essay; hip-hop or techno beats combined with noise darkness in Bonaventure's sounds; the Anxietina character itself, a superhero by virtue of anxiety.
Why not sublimate angst, exploring its agency, if the world is about to end? Apocalypse repeatedly recurs in Black's work as the condition in which civilization is compelled to live. Last year, discussing Life, a book written in collaboration with Juliana Huxtable (mumok, 2017), the artist appreciated the interviewer's suggestion of the term "black box": "Because a black box is something that records a disaster, and I guess that was the impulse of the book, which is part of a kind of feeling, both grandiose and sad, that we all might be in the process of recording the end of a world."2
The NXIETIN performance set does indeed partly resemble a war scenario, a gray-camouflaged fortification overlooked by the ruins of the Centre's upper floor, covered as it is with a mass of shredded pages of The Situation (2017), a book of transcribed conversations with Black's friends and collaborators. But Black's apocalypse is not sheer despair; it is vital like the majesty one feels when facing decay—the sublime annihilating power of nature, as the Critique of Judgement recounts. As painful as the words of NXIETIN may sound, they convey a lucid, poignant, brutal joy: "The truth is that the image of your face cancels out, for me, the idea of the end of the world, like you're dancing on a table in the 1990s gay bar decked out in rainbow flag of the center of the Earth and there's a girl screaming 'you know it! you know it' so loud you can hear her over the 1990s music and all of this is oozing upward as molten rock." In a similar twist on a ruinous destiny, the destructed book pages of The Situation fill the interiors of soft brown teddies resting on the floor, while Bonaventure's music made the public in Geneva want to dance. Apocalypse is here not a consolatory, accelerationist liberation fantasy, but an affirmation of life despite the catastrophe, more akin to Mark Fisher: "An anti-capitalism need not be imagined any more than the end of the world has to be: it is Realized in the encounter with the fictional-virtual-Real of inevitable apocalypse."3

On the third floor, a combination of works by Black, Bonaventure, and Fransén Waldhör used in previous iterations of their performance series Anxietina is presented, along with one of Black's earliest exhibited video works and one of her most recent. What all the objects and videos share is a formal minimalism, almost entirely black and white, almost all presenting words in sans-serif typefaces. The aesthetic severity and the ubiquitous presence of text point to the leitmotif of Black's entire practice, the thread running through all she does: writing.4
As Quinn Latimer reminds us, commenting on the recent trending of language into contemporary art, perhaps artists are tired of use value, and regard poetry as a place of respite; or maybe the latter is attempting to enter the market.5 Hannah Black's deployment of language does not really seem like a breather, some kind of use-value fatigue. Rather words, as art commodities, become a fight for a glow within defeat. Gender and Marxism are addressed by envisioning Karl Marx's vagina,6 Afro-pessimism through recalling a teenager's awareness of love while cleaning up after a dying dog.7 Black's art is a bulimic, joyful urgency, anxiety's war on a camouflaged couch, "an anger [which] is a kind of grace: it insists on the importance of experience."8
1. Leonard Mlodinow, "In Praise of A.D.H.D." New York Times, March 17, 2018: https://www.nytimes.com/2018/03/17/opinion/sunday/praise-adhd-attention-hyperactivity.html.
2. Jean Kay, "Hannah Black on the meaning of Life + the war on analogy for her Small Room show in Vienna," AQNB, June 8, 2017: http://www.aqnb.com/2017/06/08/hannah-black-on-the-meaning-of-life-the-war-on-analogy-in-her-small-room-show-in-vienna/.
3. Mark Fisher, "POST-APOCALYPSE NOW," k-punk, November 29, 2009: http://k-punk.abstractdynamics.org/archives/2009_11.html.
4. As the artist articulates in an interview by Chris Randle, "I Feel Like Everything Shouldn't Exist," Hazlitt, August 23, 2016: https://hazlitt.net/feature/i-feel-everything-shouldnt-exist-interview-hannah-black.
5. Quinn Latimer, "Art Hearts Poetry," frieze 164, June-August 2014: https://frieze.com/article/art-hearts-poetry.
6. Hannah Black, "Karl Marx's Pussy," Dazed, May 7, 2013: http://www.dazeddigital.com/artsandculture/article/16121/1/karl-marxs-pussy.
7. Hannah Black, "This is Crap," frieze 23, Spring 2016: https://frieze.com/article/crap.
8. Hannah Black, "A Kind of Grace," Harper's Magazine, March 2016: https://harpers.org/archive/2016/03/a-kind-of-grace/.
at Centre d'Art Contemporain Genève
until 22 April 2018