CONVERSATIONS
Hannah Quinlan & Rosie Hastings interviewed by Rosanna Mclaughlin
Close
1
2
3
4
5
6
7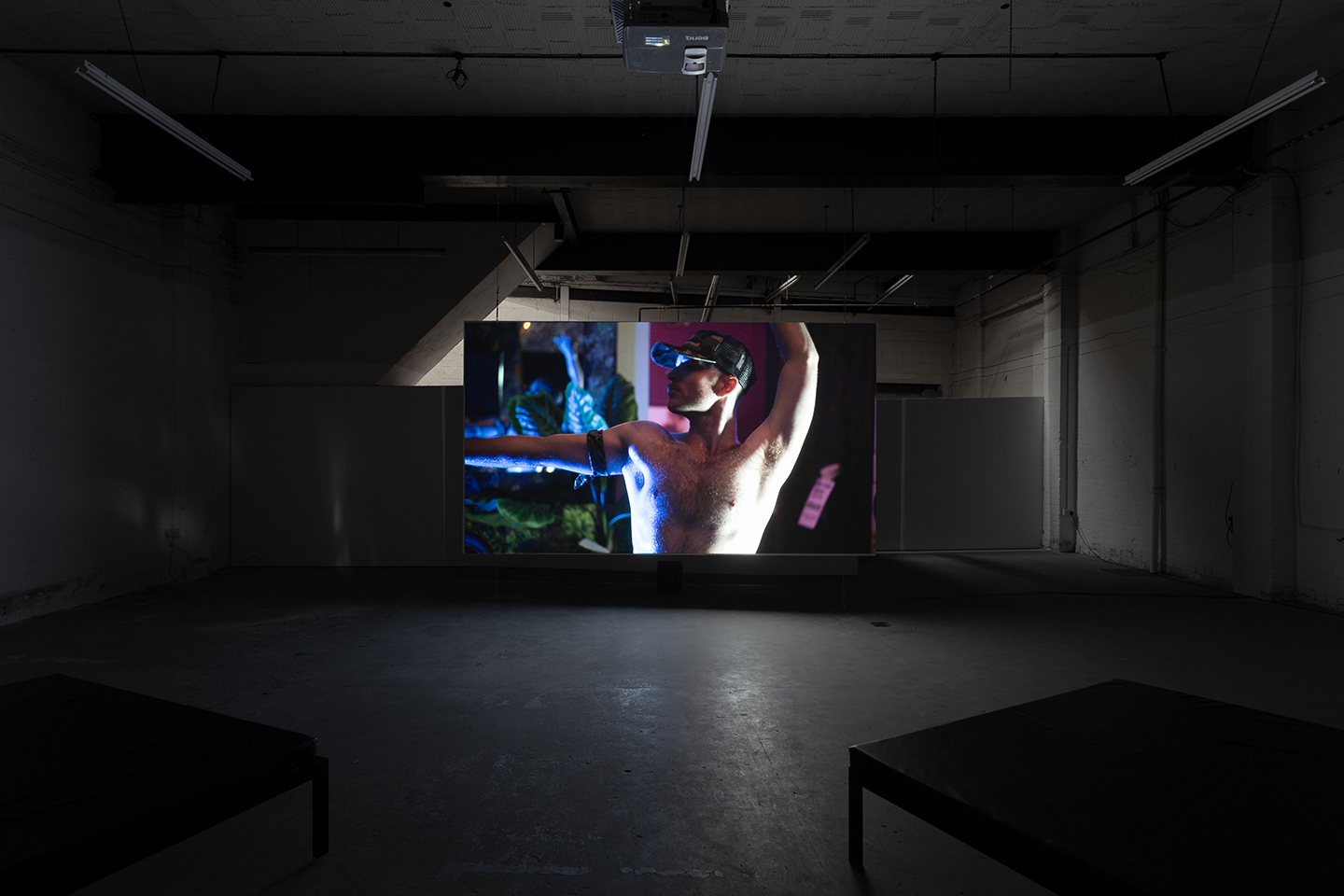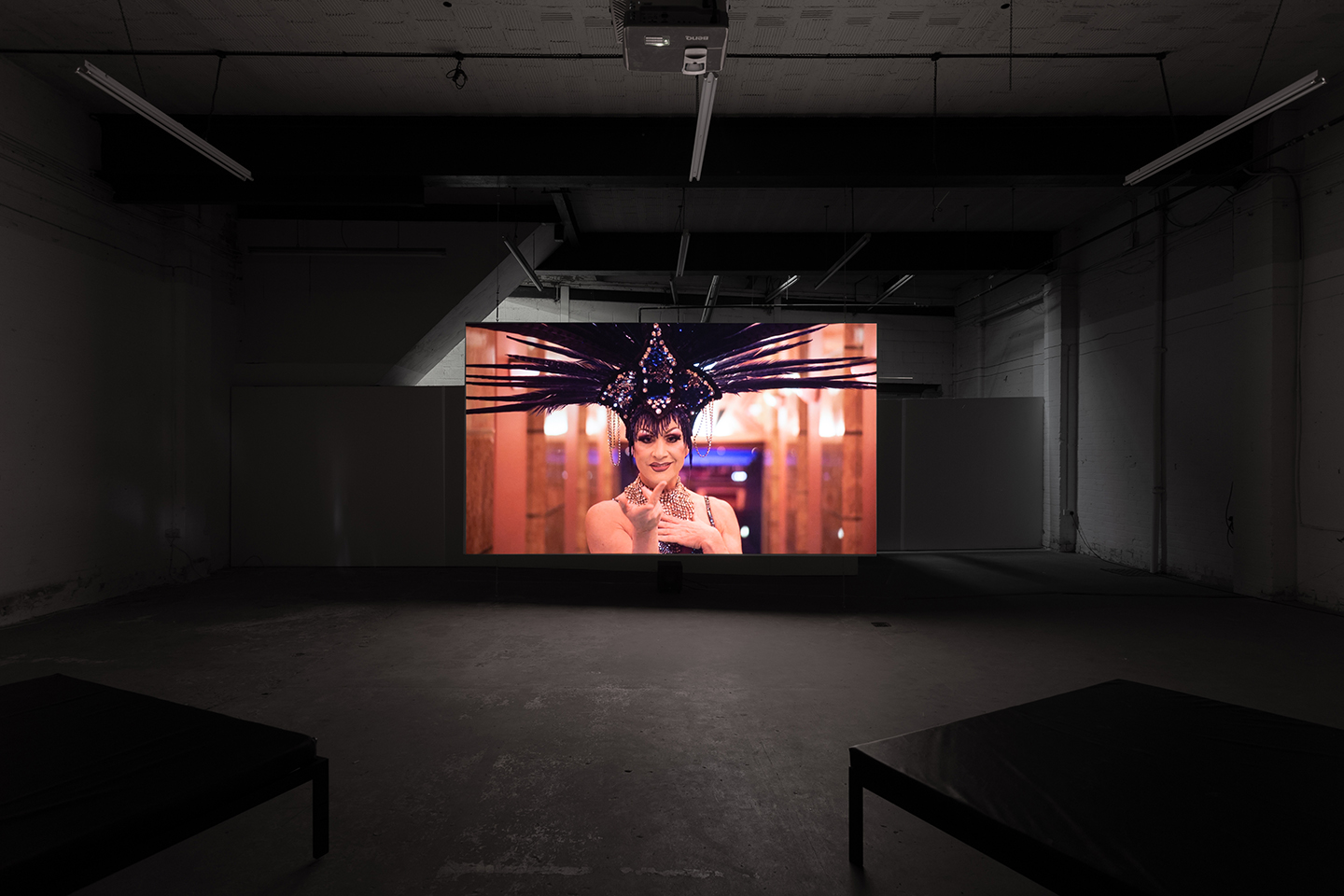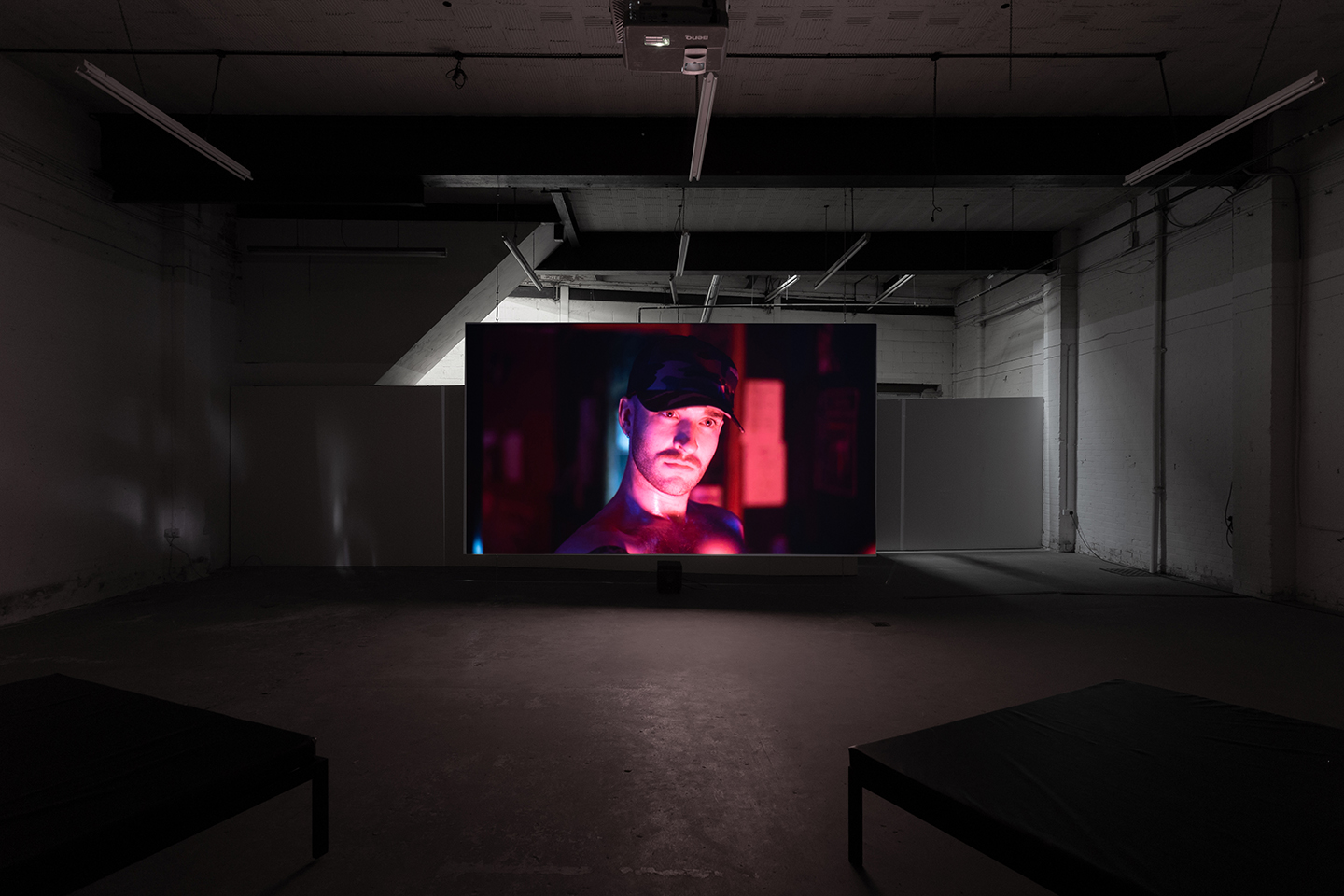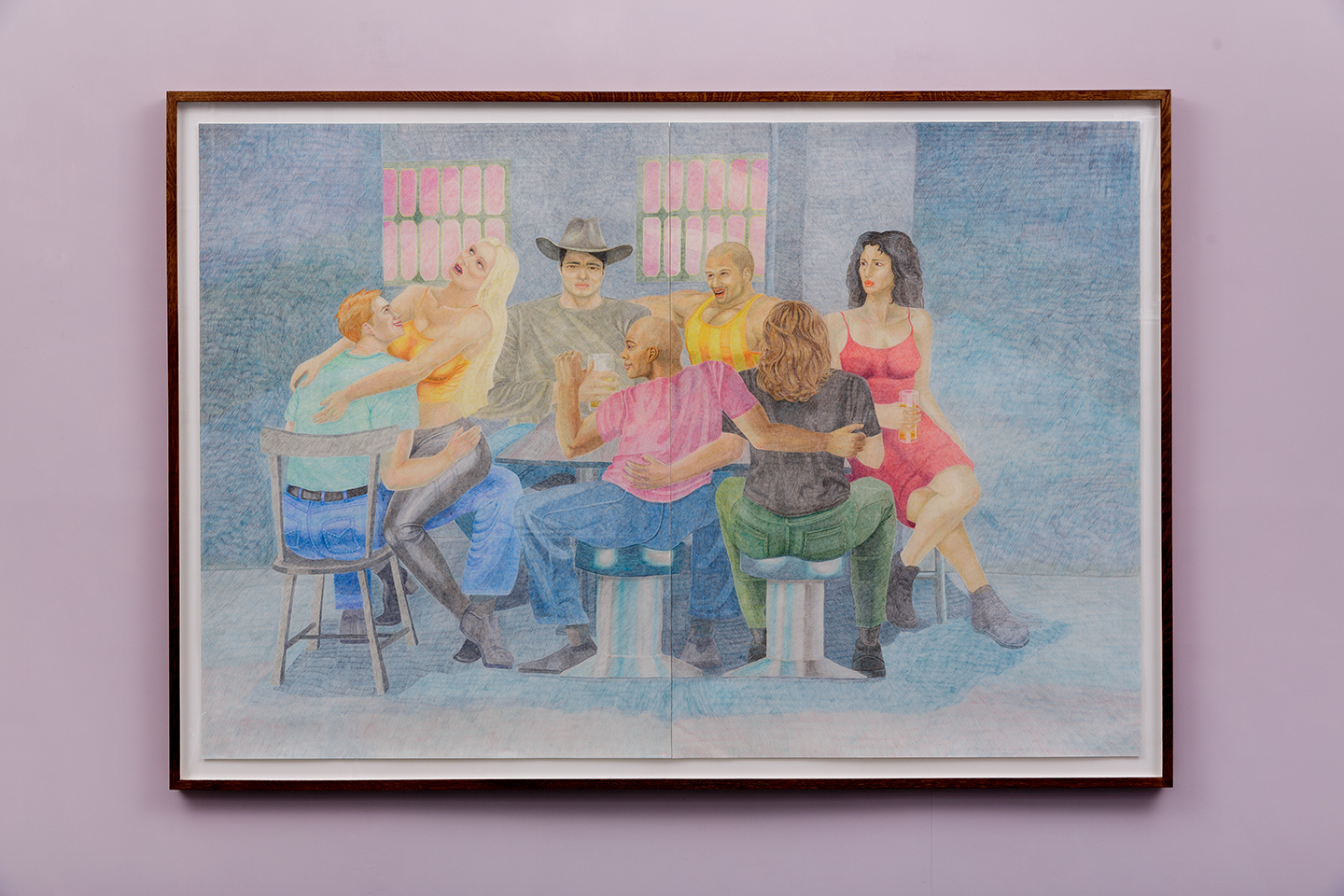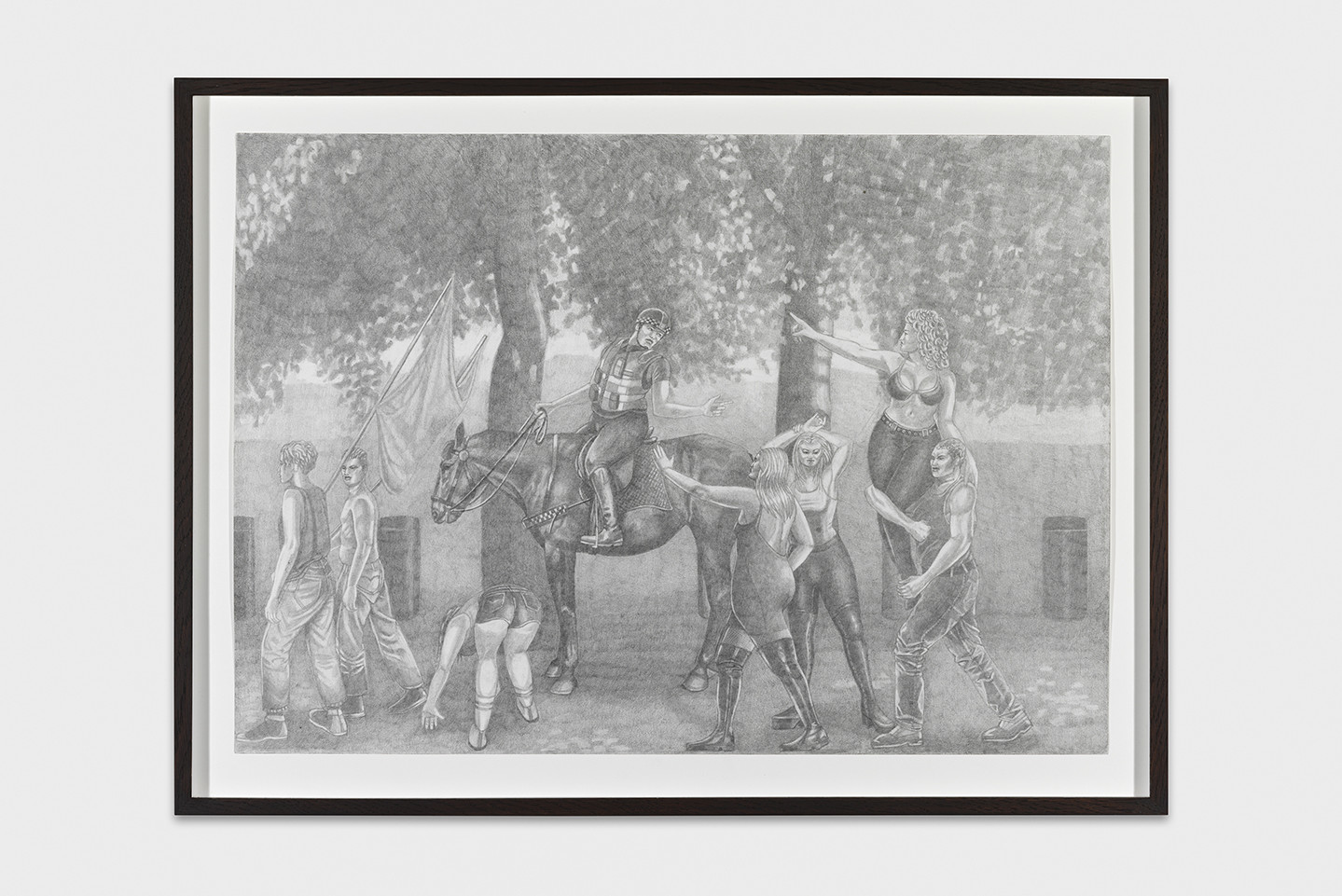 Between 2015 and 2016, Rosie Hastings and Hannah Quinlan traveled the UK while making UK Gay Bar Directory (UKGBD) (2015–16), a video archive of LGBTQ social spaces. In the wake of the financial crisis of 2007-2008, the Conservative government's rollout of fiscal austerity had contributed to the closure of nightlife venues across the country. UKGBD is a record of public queer culture, legal in the UK for a little more than fifty years, now at risk of extinction. Since completing the archive, the artist duo has continued to explore the politics, histories, and aesthetics of queer space, shining a light on a complex terrain in which questions of class, nationalism, gentrification, and patriarchy often collide, particularly in the shadow of Brexit. As their work shows, "G" is by a long stretch the best-represented letter of the LGBTQ family. While gay bars and clubs provide a sense of community for men across the UK, they appeal to a predominantly white clientele, and often incorporate militaristic decor—aspects of a culture critically at odds with the metropolitan, politically aware, university educated, newly invigorated manifestation of queer identity. I met the artists in London to discuss their recent video, Something for the Boys (2018), commissioned by Two Queens gallery in Leicester, where it was shown earlier this year, and their recent turn toward drawing.
ROSANNA MCLAUGHLIN: Something for the Boys was filmed in Blackpool, a seaside resort on the northwest coast of England. You'd recorded the city's gay venues while making UK Gay Bar Directory. What brought you back?
HANNAH QUINLAN & ROSIE HASTINGS: Blackpool is a complicated place. It's a Victorian pleasure town in a state of decline, abandoned by the state, where social problems such as a homelessness and substance abuse flourish. A vibrant gay scene survives in these hostile conditions, as part of a broader tourist industry selling a nostalgic idea of "traditional Britishness." We first visited in the buildup to the Brexit referendum, when nostalgia was gaining political currency, energizing white nationalism in the UK. While filming we developed relationships with people in the Blackpool gay scene who introduced us to their world. We were also drawn to the city's amazing LGBTQ local history archive, formed as a community project in 2005, where written memories, drawings, and photos exist alongside more formal archival materials. The memories submitted are intimate and messy. They include things like, "I fucked this guy on the beach and it made me feel weird."
RM: The two locations in the video represent opposite ends of the Blackpool gay scene. Ted Rogers, a young go-go dancer in a jockstrap, performs at Growlr sex club, and Betty Legs Diamond, an old-school drag artist, performs at the cabaret venue Funny Girls.
HQ & RH: Funny Girls is a fantasy of a place: a former art deco cinema where high-production musical theater and cabaret drag shows are staged every night. There is something utopian about the gay scene in Blackpool, where a troupe of drag queens will perform a highly skilled, two-hour variety show to just a handful of regulars. These productions defy the logic of capitalism that dominates other areas of the entertainment industry, especially in the context of London. It's a reckless pursuit, driven by a longing, desire, and fantasy that feels synonymous with queerness itself. Something for the Boys explores the connection between musical theater and gay culture. In the 1940s and 1950s—musical theater's golden era and a time when homosexuality was criminalized in the UK—the industry was dominated by gay men. A coded language was used to describe gay experience, such as "the diva," a larger-than-life woman who defies sexual and moral conventions. Musicals from this time parody the era's rigid social codes.
RM: Do you think the parodic element is still active, or has it transformed into a purely nostalgic form of entertainment?
HQ & RH: It's interesting to answer this in the context of Growlr and other sex clubs we've visited that feature military, nationalist, and leather aesthetics. Like musical theater, the gay leather scene bloomed during the postwar period, and may once have offered a creative, reparative way to handle fascism for those who experienced it. Given that surviving leather clubs cater almost exclusively to white men, it's worth considering these behaviors on a spectrum, and questioning how these venues are responding to the recent resurgence of nationalism and the homophobia that tends to follow.
RM: You filmed Ted and Betty performing without an audience, and replaced the music they were dancing to with a haunting, atmospheric soundtrack, so they seem isolated and out of time. Was this intended as a commentary on the spate of closures of LGBTQ nightlife venues across the UK?
HQ & RH: We were thinking about this moment in time as a moment of crisis. We were considering the closure of queer spaces, but also more broadly the loss of public space and the dismantling of state infrastructure, which are the results of more than a decade of austerity.
RM: In June 2019 you'll be showing Something for the Boys at Hayward Gallery alongside some of your drawings—a relatively new addition to your practice. What prompted the shift in medium?
HQ & RH: Making UKGBD was exhausting. We spent nine months traveling, inserting ourselves into unfamiliar and often exclusively male spaces. Drawing is a private, intimate process, and after we finished, it became our salvation. Previously we hadn't worked figuratively, as we were fearful of replicating real-world power dynamics that deny certain bodies agency. Drawing brought out a more playful and fantastical quality in our work, and became our bridge to figuration: a medium with which to probe, analyze, and re-present these dynamics in an imaginary realm. Our drawings reveal worlds full of dreamlike uncertainty, populated by heroic characters on the cusp of love or violence. It felt like we were digging into the collective queer unconscious, and reveling in the joys and anxieties that define everyday queer life.
RM: Your exaggerated, muscly figures, as seen in The Dudes (2017), an epic drawing of a group of friends gathered in a bar, remind me of the cult, gay, twentieth-century pornographic cartoons of Tom of Finland. But as with all of your work, the gaze is altered because you're approaching gay culture from a lesbian perspective.
HQ & RH: We often get asked "Where are the lesbians?" but this is the point. People want our work to show something that isn't a reality: a representation of lesbians happily hanging out in bars. When you come out as a gay man you can go cruising, use Grindr, visit gay sex clubs and bars. Lesbians operate in a more marginal, creative space, inventing their own structures rather than depending on those that already exist. The title of Something for the Boys is a tongue-in-cheek reference to the prefabricated structures that enable the mobilization of gay identity, and stem from historic male entitlement to public space.