EXHIBITIONS
Hanne Lippard "Ulyd" at Kunsthall Stavanger
Close
1
2
3
4
5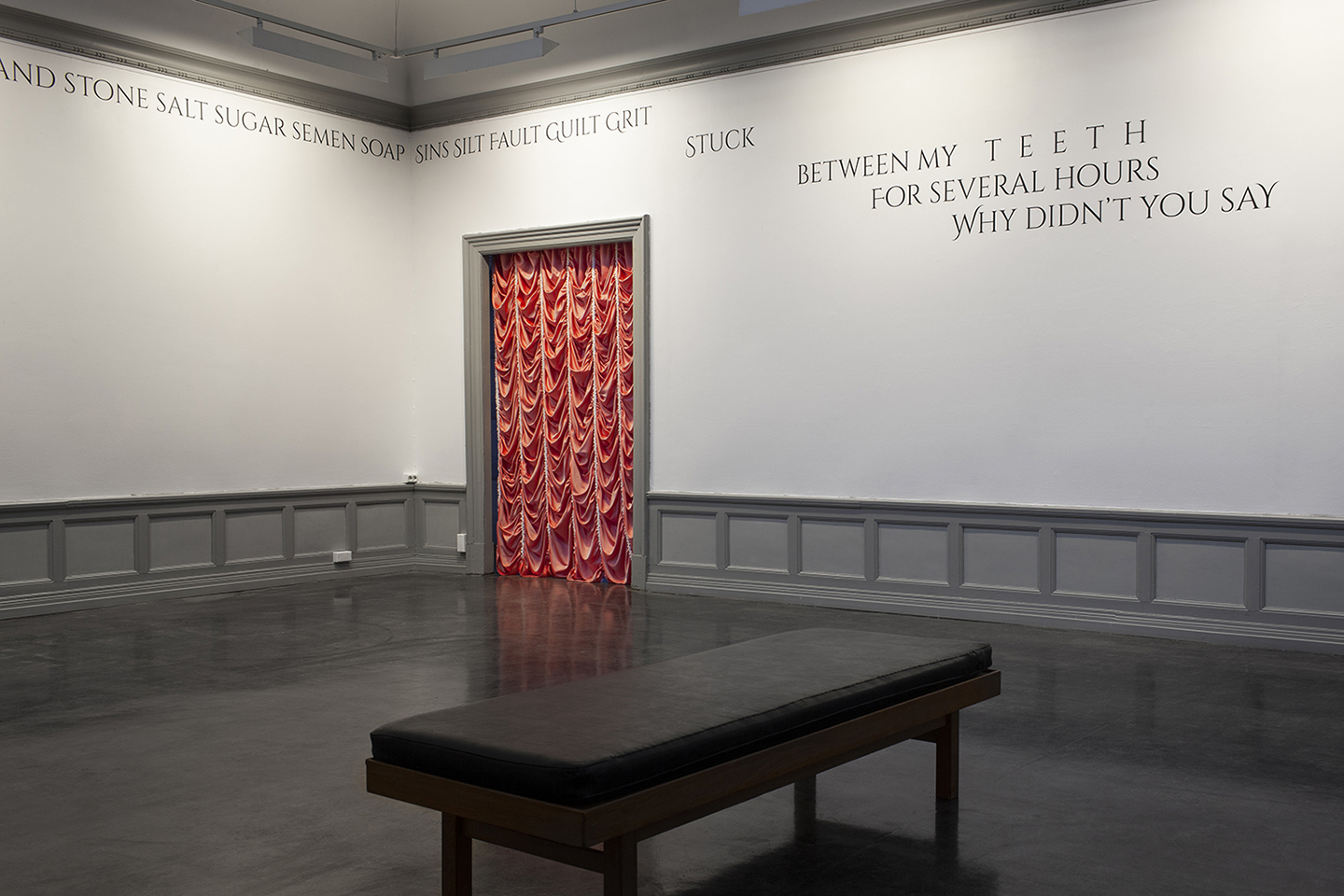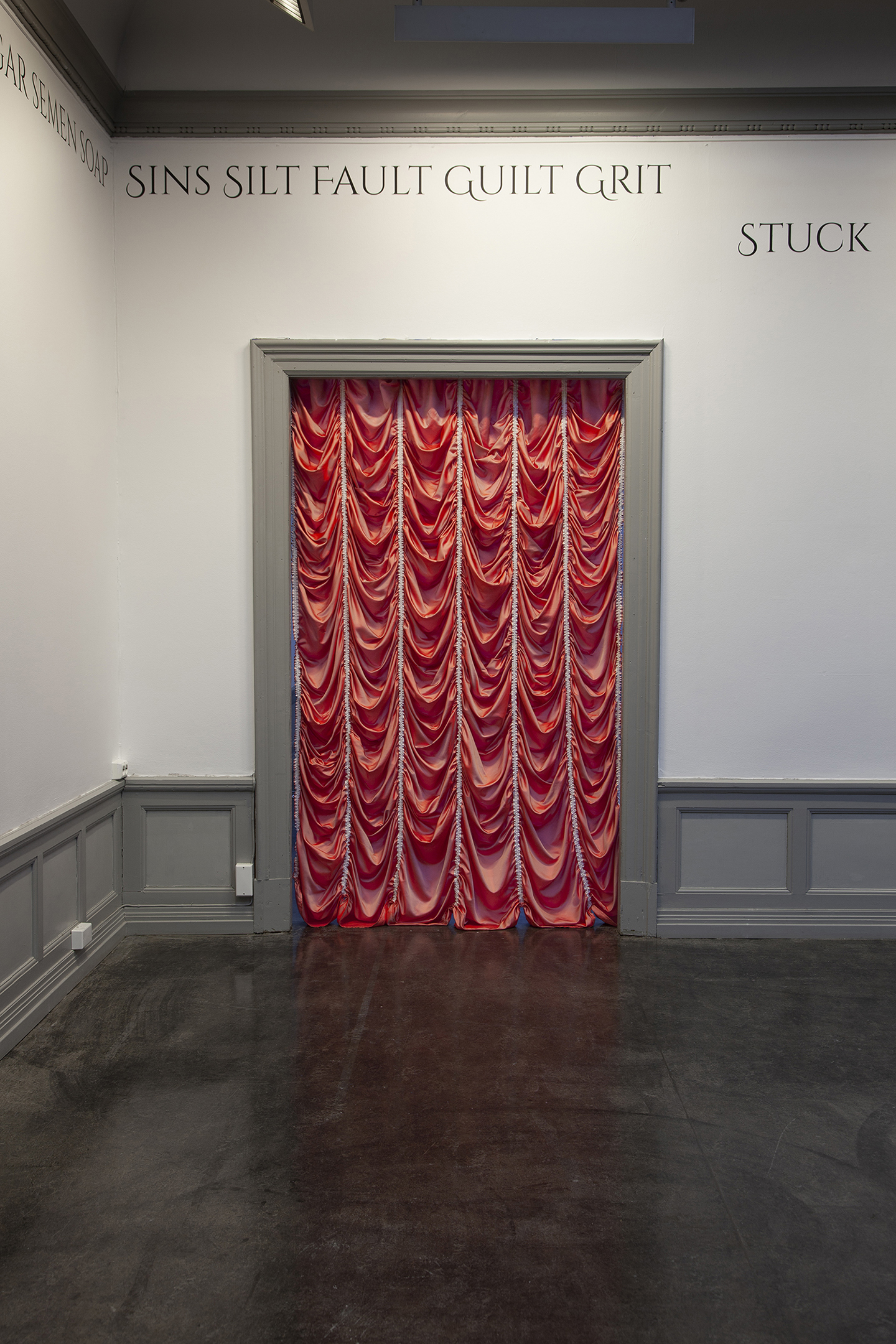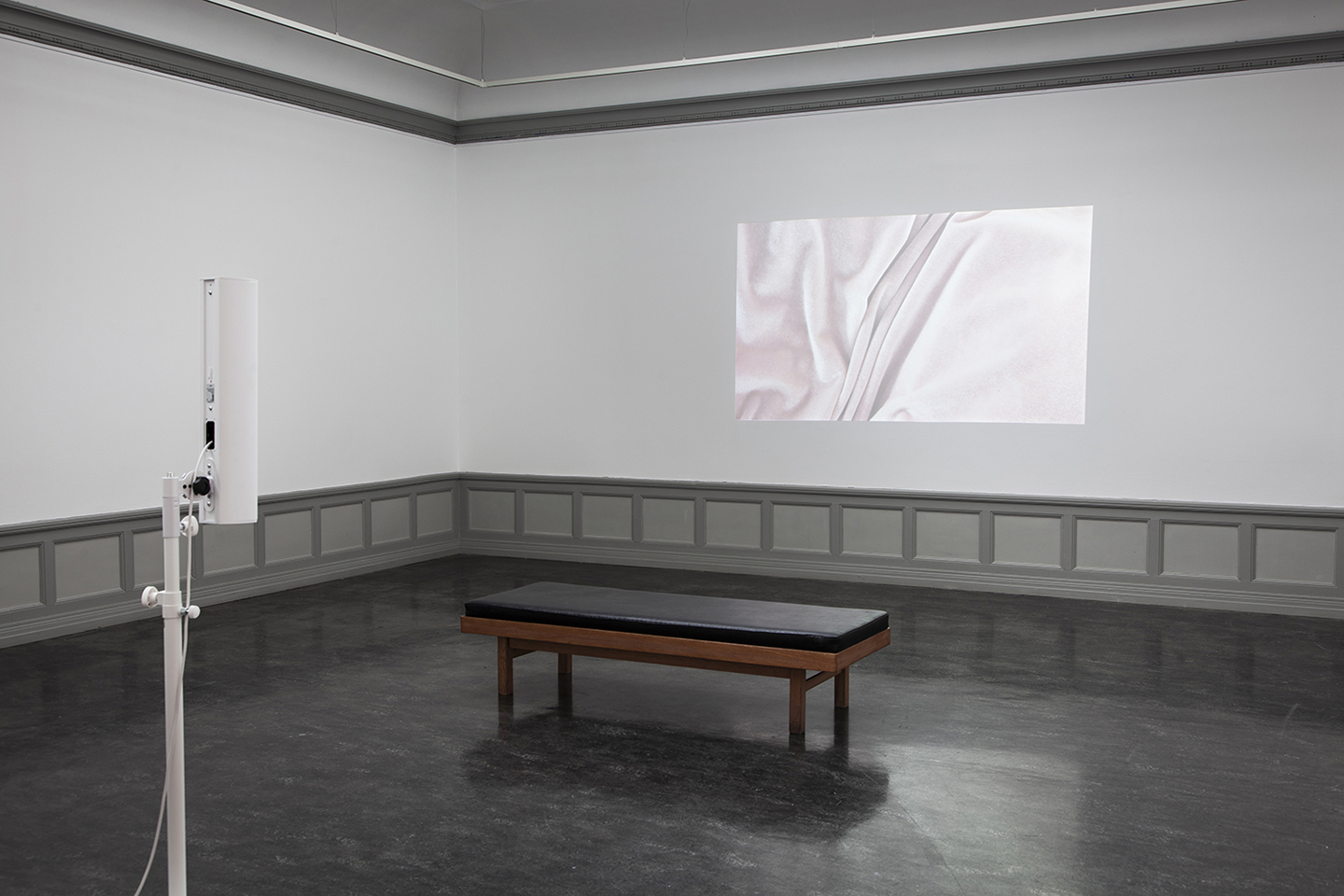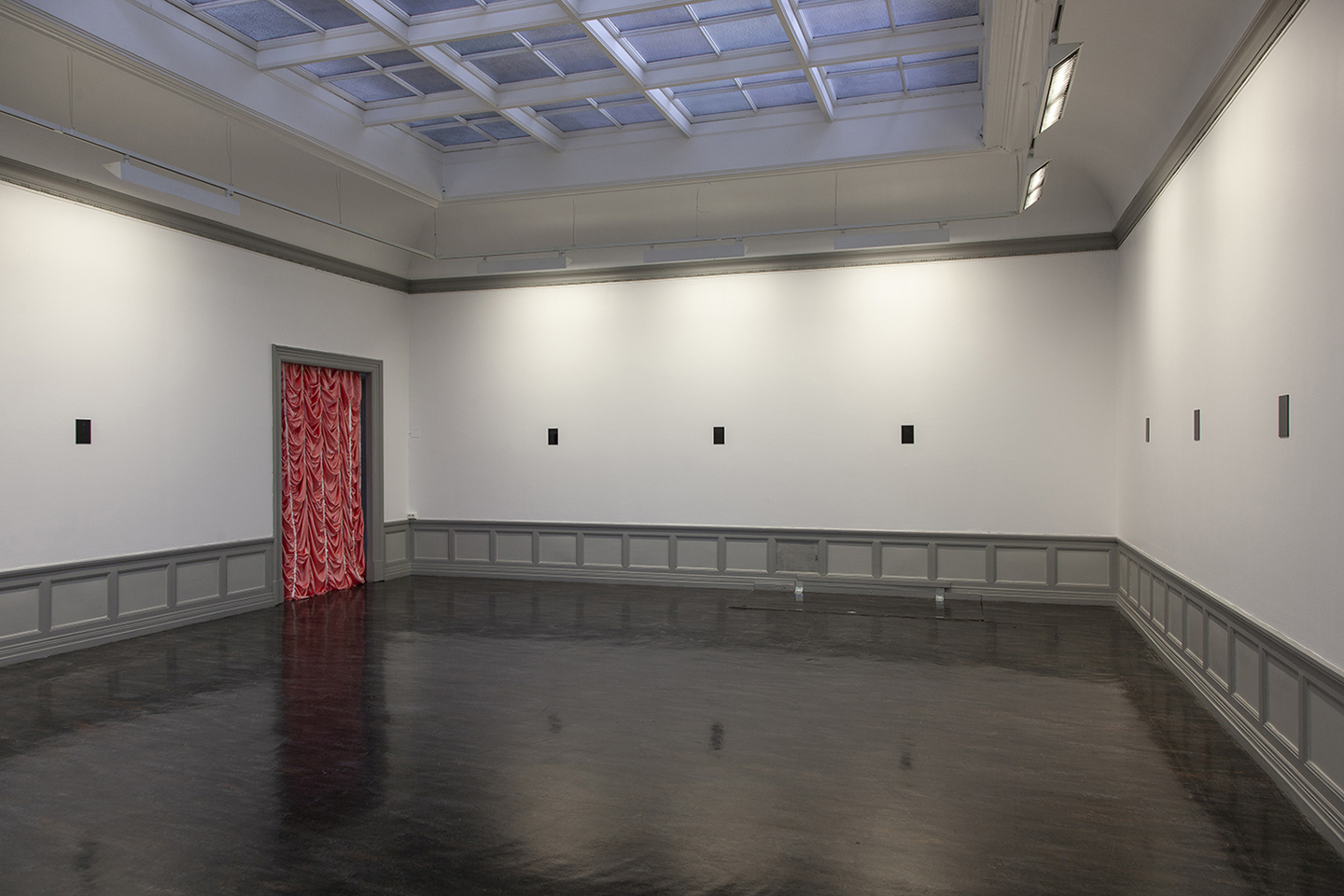 "Putting a door on the female mouth has been an important project of patriarchal culture from antiquity to the present day. Its chief tactic is an ideological association of female sound with monstrosity, disorder and death." – Anne Carson, Glass, Irony and God, p. 120-21
Kunsthall Stavanger is proud to present Ulyd, a solo exhibition by Hanne Lippard. Lippard has been using language as the raw material for her work for the last eight years, processing it in the form of texts, vocal performances, sound installations, printed objects and sculpture. Her work takes its place in a rich history of the performative use of the voice, and the linguistic deconstruction of language, whose genealogy is found both in the fields of music, spoken word, theatre, sound poetry, and art.
For Ulyd, a Norwegian word that is difficult to translate but that defines an unpleasant and uncontrollable noise, Lippard has developed a series of new works that explore the social forces governing female verbal expression; an expression that has been adroitly shaped since the time of the ancient Greeks as an instrument used for confining the place of women within a restricted social perimeter. The feminine was considered uncontrollable, and its language was fashioned in such a way as to ensure that women were continually attentive to the tone of their own voices and ways of expressing themselves. Until recently, the use of obscene and direct language was generally forbidden to them. Should they resort to it, the concomitant proof of their impurity and uncontrollable nature, supposedly inherent in their use of such language, would be held up against them in return.

Between these two poles – a form of imposed expression and obscenity – female speech has long been limited to a narrow field. While gender relations have gradually become more balanced over time, former cultural codes still structure the use of language. Even where an obscene and irreverent form of expression is used as a tool to liberate female speech, such expression remains a mere reaction to these norms. Our collective unconscious has still not been fully decolonised, and many women confess to practicing self-censorship in all manner of situations where power struggles are at issue.

The exhibition at Kunsthall Stavanger presents a selection of sound installations, video works, texts, and tablets. The immersive sound and light installation No Answer is Also an Answer (2017) greets the viewer with subtle play of lights within an otherwise darkened room. The recording of a spoken text is played from speakers, presenting a composition of fragments with formulas of politeness and ready-made phrases as found in the most mundane email exchanges. This poetic piece explores the absurdity of this bland, neutral deference and gives the exhibition's take on social criticism a particularly scathing aspect.
Hanging on the walls throughout several galleries, Curse I-XIII (2018) reinterpret Roman curse tablets. The original curse tablets were generally created in the 2nd-4th centuries AD by voiceless, provincial, non-citizens, women or slaves,- those whose speech did not count and who saw themselves relegated to the symbolic confines of the empire. While these tablets promised vengeance, they provided, above all, a release for psychological strain, like the platforms of expression offered by social media today. The artist has composed thirteen tablets as variations on the theme of resentment and malevolence. These revenge letters, that the artist sees as much as parodies as visual poems, provide a humorous commentary on the various proposals and themes of the exhibition.
The sound piece Blunt (2018) resonates like an emancipatory soliloquy whose insults are self- censored. The words distort and contract, and seem to escape the control of the speaker. They lose their meaning and become a linguistic abstraction of rhythmic logorrhea.
A new video work, titled Ladyfolds (2018), takes its name from the informal term Lady folds which refers to the private parts of a woman's anatomy. The film tells a surreal tale of a woman, who is both subject and object, repeatedly finding herself in situations where she is leaning on her elbow and eventually getting stuck in this position. It is an all too familiar image, one which is regularly seen in art, as well as modern stock photography, presenting the beautiful woman as an appealing motif passively portraying beauty and serenity.
Specially designed curtains block the doorways between several of the galleries. Titled Cunts (2018), these curtains also reflect the idea of female folds in the multiple drapes of silk in the shape of a theatre curtain. The curtains' material and colour refer to something sensual and as well as alluding to a piece of sexy underwear. The audience may experience desire, curiosity and trepidation not knowing what to expect behind the silky structure; a person, a woman, a whoman, or a beast? The curtains' placement, covering passages and doors, refers to Sophokles' description of the nymph Echo (daughter of Iambe in Athenian legend) as "the girl with no door on her mouth."
Applied directly on the gallery wall is a textual work dealing with expulsion and disturbance in speech. Titled Vent (2018), the text is based upon the awkward feeling of having had a full conversation, only to realize later that one has been speaking with a piece of food stuck between one's teeth. Unbenknowst to the speaker, the visual obstruction takes the focus away from the words being spoken. Vent serves as an absurd abstraction of what could get stuck between oneself and what one is trying to communicate, also referring to emotions or objects too large to fit inside a mouth.
at Kunsthall Stavanger
until 21 October 2018