REVIEWS
Hans Bellmer at Ghebaly Gallery, Los Angeles
Close
1
2
3
4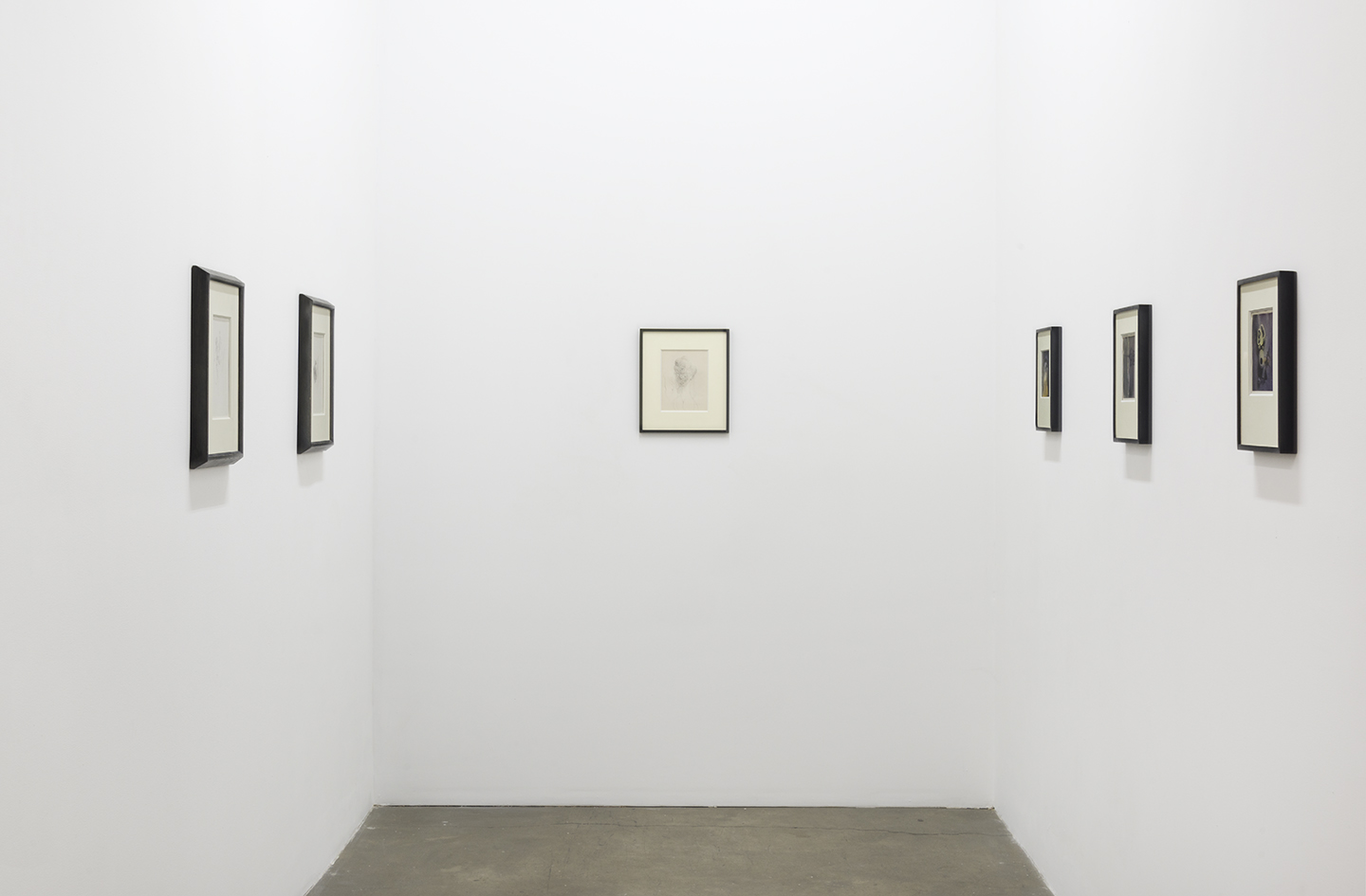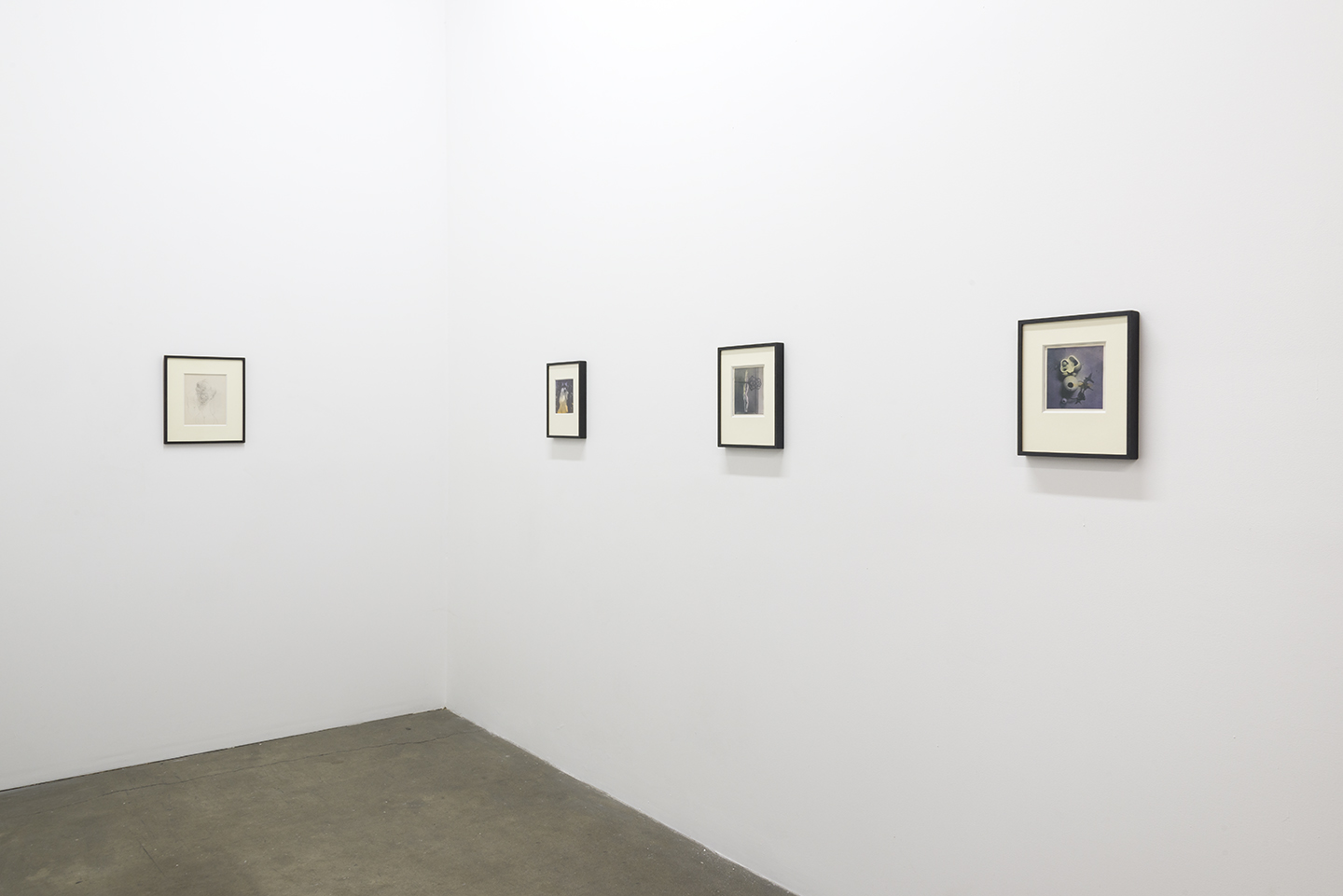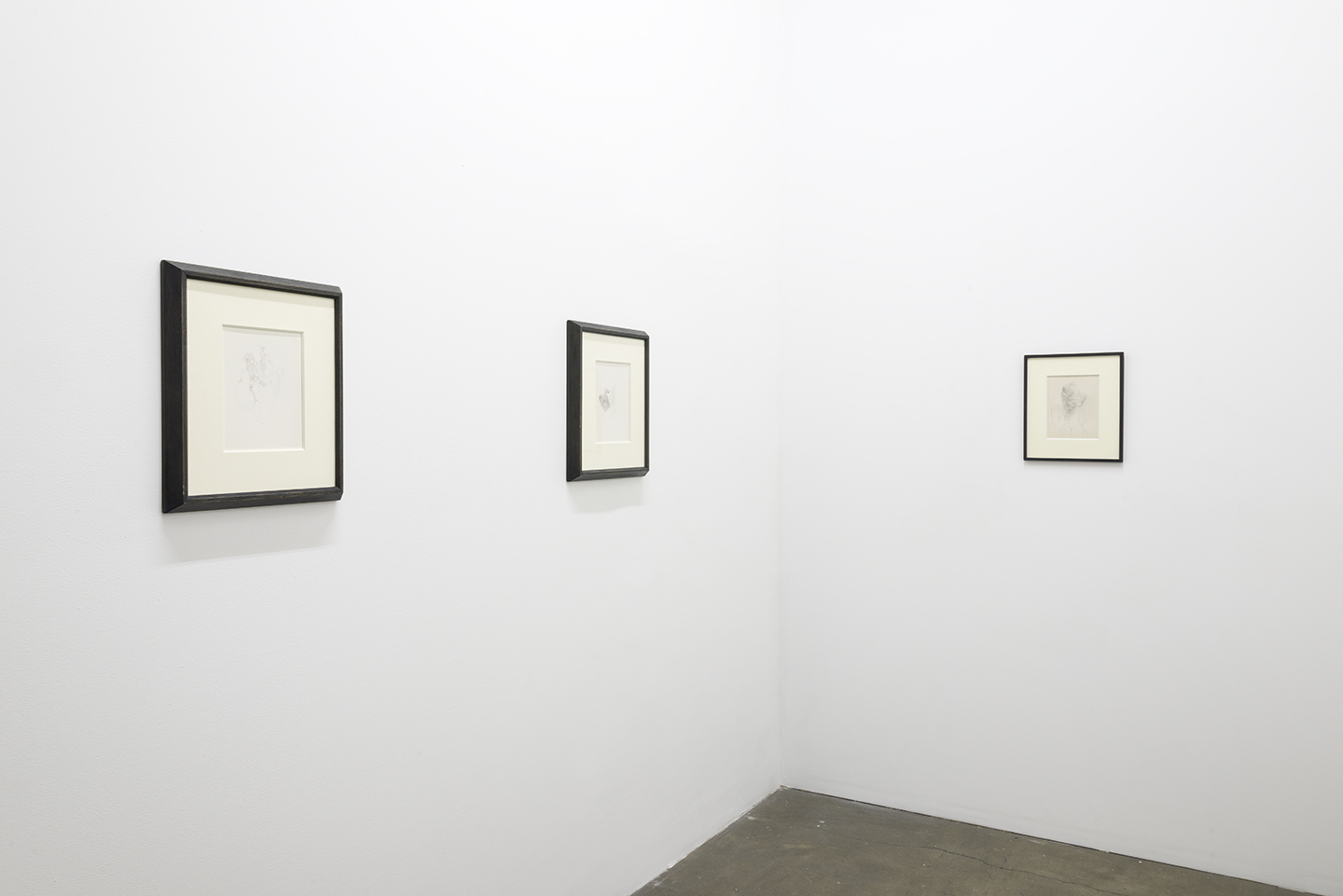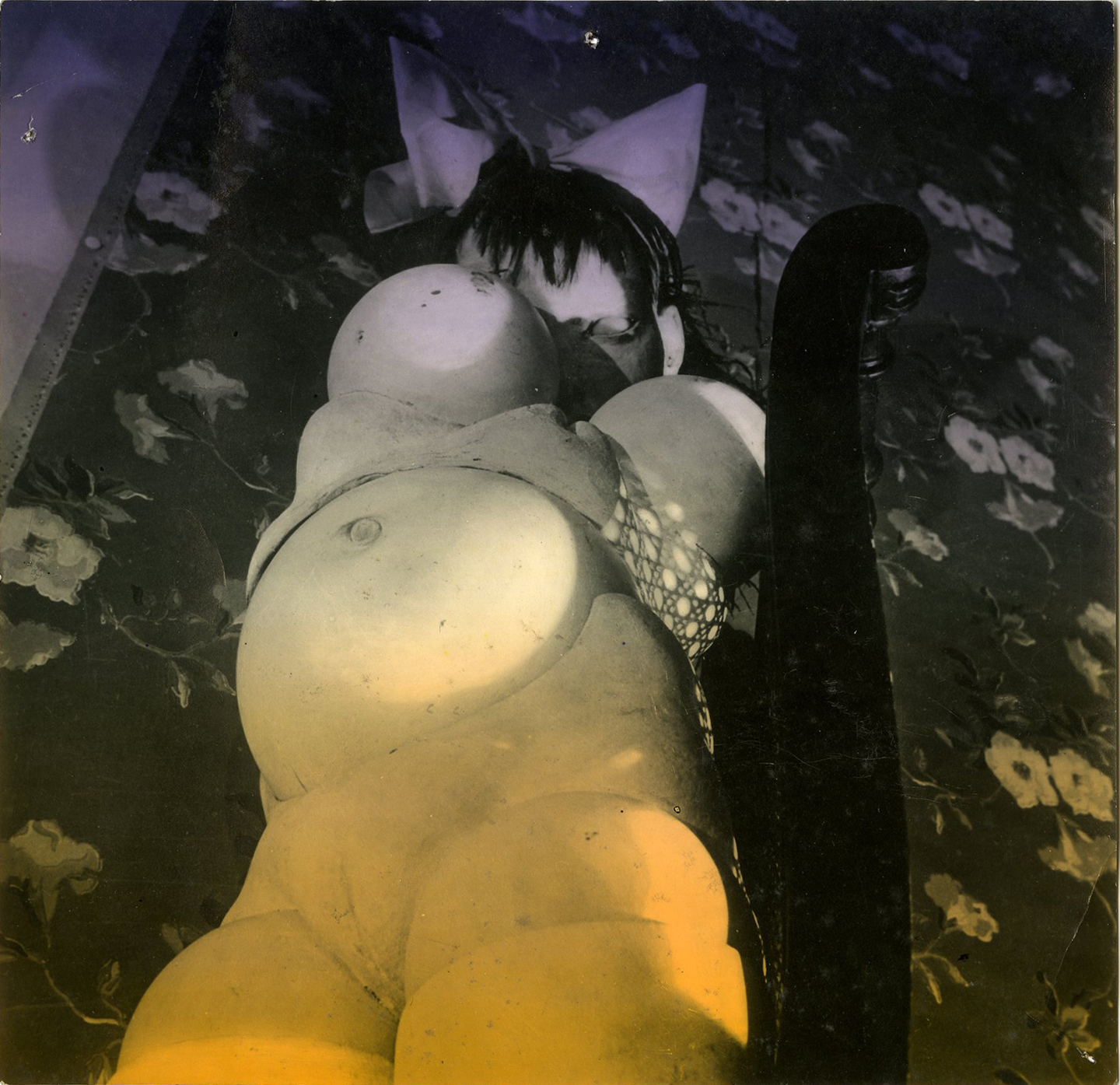 by Sabrina Tarasoff
In "Souvenirs Relative to the Doll," the introductory essay to Hans Bellmer's anonymously published Die Puppe (1934), the artist writes: "Don't stop short of the interior; lay bare suppressed girlish thoughts, so that the ground on which they stand is revealed; ideally through the navel, visible as a colorful panorama electrically illuminated deep in the stomach. Should not that be the solution?" From a twenty-first century point of view, it is curious that Bellmer should select navel-gazing as his point of access to girlish interiority, and moreover, posit it as a strategy to find feminine footing in the world.

The shoe-gazy, plastic fantastique girl has, after all, been the objet petit a of many theories and practices in the past two decades, all from Tiqqun's commercialized Young-Girl, Reena Spaulings, to more recent apparitions of millennials coining the coquettish as their craft. Whereas in the late 1990s, the young girl was a product carved out of capital, these newer apparitions are echo booms of blushed sadness, who by reenacting the facelessness, artificiality, and lack of power felt in the face of the patriarchy, try to point to the ground beneath their cute toes. Sad girls. The strategy is navel-gazing supreme, which lends from Bellmer's "Souvenirs" a conviction that fragile things, or the self-consciously fetishistic (read: Lana Del Rey submissive: "When I'm down on my knees / You're how I pray") draw in the male gaze like none other—and, in that, draw attention to the internalized asymmetries of sexual politics. Like Vladimir Nabokov's Lolita, who so solicited herself in a fragile "ring of pink sugar," Bellmer's dolls seduce by virtue of an implicit, unspoken pleasure, which opens out as the unadulterated offer themselves up for play. Breaking down this seductive front, he opens up to a much more fragile interiority.

There would appear, then, to be a structural relationship between the Gen Y(SL)er's self-surrender to sugar daddies (and sadness) as a coup-d'état of symbolic violence, and Bellmer's teen-girl fantasy that constructs an ideal body only to dismember normative sexuality. Yet what "solution" does either offer? The young girl retreats into herself, understanding her femininity as a construct, and creates a surface in response to "glass room perfume / cognac lilac fumes." Ideally it would seduce to tease out meaning and from there point to her disaffection. Yet the disempowerment of "perfection"—and, like Baruch Spinoza, by perfection and reality, I understand the same—nonetheless risks becoming its own unintended dénouement. That is, the recourse to a transparent and listless girlishness certainly demarcates a continual depletion of power, yet in doing so neglects its necessary semantic refill. In forgetting this minor detail, the strategy becomes susceptible to co-optation by precisely those MOs they are going against. (As an unrelated example, think to the ironic moment when the hammer fell at twenty-six million dollars in the auction for Christopher Wool's Apocalypse Now [1988], which only two decades before was created as a negation of the depoliticizing aesthetic trends that were controlling the market in the late 1980s. He was subsumed by the tertiary market.) Like this, the sad girl thing falls short, as pain expressed as a dress lying limply on the floor is easily depoliticized—especially as it is the symbolic that we are doing away with.
This may be where Bellmer convinces, stuns: that oh-so-mystifying thing of girlish sexuality is pointed to not in representation, but as something in crisis in representation. Bellmer's excavation of symbolic violence is only to flatten unconscious dominance and in that confirm, document, the young girl's place in the social hierarchy (while pointing to a tension between sculpture and imagery, but I'll leave such debates to Rosalind Krauss). While images on Instagram or Snapchat alienate real or direct affect, Bellmer's images disturb with their almost preternatural realism. In breaking up the dolls into their constituent parts, you focus on toes, limbs in unnatural amounts, wigs and pleats that constantly allude to a body beyond meaningful resolve. No doubt Bellmer was driven by his own seedy fetishes—as Sue Taylor put it, his was a "revenge on little girls for their unavailability"—but if one can put such personal predilections aside (like the canon has for Lewis Carroll and Richard Wagner for example) it's also an aesthetic proposition for an artificially induced S&M that shatters identity and opens to sexual difference. (I wouldn't argue the same for blow-up dolls, but then again art does something different than real life. Or who knows, maybe that Wildean epigram reads true: "Art imitates life.")
This, particularly, when the photographs turned from still lives to tableau "vivant," in which Bellmer dramatized the dolls through their environment. The focus is drawn to a grotesque fantasy of the polymorphously perverse child as an object—bearing in mind that Bellmer's propositions were based on automata, not living bodies—"transgendered" by its loss of distinct features and the abstraction Bellmer forces upon his makings. The complicated "bodies" of his ersatz teens, not-yet-quite-there in terms of sexual maturity and defaced so as to avoid that thing of individualism, are broken down under a desire as intractable as it is untouchable. "Lay bare suppressed girlish thoughts," he writes, drawing out not Plathian idolatry or generalized statements about every woman's pain, but the damaging, fucked-up reality of tacit social domination internalized somewhere beyond the umbilicus. Under this crucible, the body can be re-assembled.
If you think about the fetish, then, as something that starts from an idée fixe—like "I like your feet" turned into intractable desire—I'd argue that Bellmer's attraction to the artificiality of his subject (stemmed from Jacques Offenbach's opéra fantastique The Tales of Hoffmann [1881], which to synopsize is about a foolish poet fallen in love with an automata named Olympia; it goes to hell) aligns with the adage that "desire desires not to be satisfied." The choice of an inaccessible subject, like voyeurism, public masturbation, or, hell, even just watching porn, stems in part from the pleasures of being on the borderline and denied something. Restrictions are sexy, aggravating. The frustration builds up only to pour itself into a climax that happens elsewhere, realistic only by way of by-standing. That Bellmer can never get into the navel of the automata only fuels his practice (see: the crowd-pleasing, somewhat flat propositions of HBO's Westworld.) Toward the end of his career, toward the 1960s, his work itself flattened into girls drawn in "the casual quivers of their pink pleats," their hair and bruised knees graphed in soft lines resembling nymphae. Most of the drawings were so abstracted that the female appeared as spectral: a sudden apparition amid free-floating limbs and breasts, those "pleated skirts" doubling as hair and background and clothing alike. What is "aggressed" by his lines is the meaning behind them: not an image on Instagram whose seriality and dissemination is often its simple raison d'être, but bodies irremediably reduced to their flattest, their most broken, presenting a real more real than our own. Surely, surely if not the solution, this is a solution?
.
at Ghebaly Gallery, Los Angeles
until 25 February 2017