EXHIBITIONS
Heide Hinrichs at the Kunstverein Heidelberg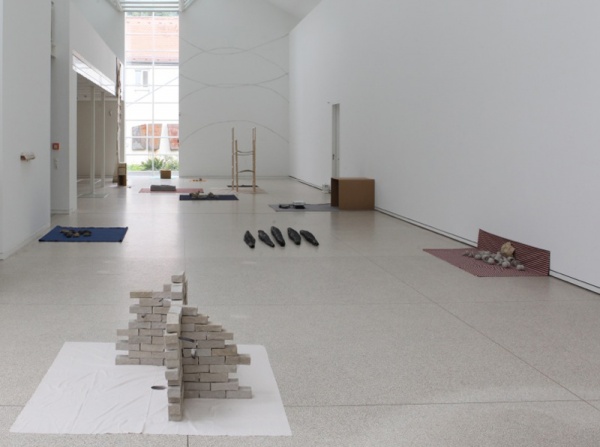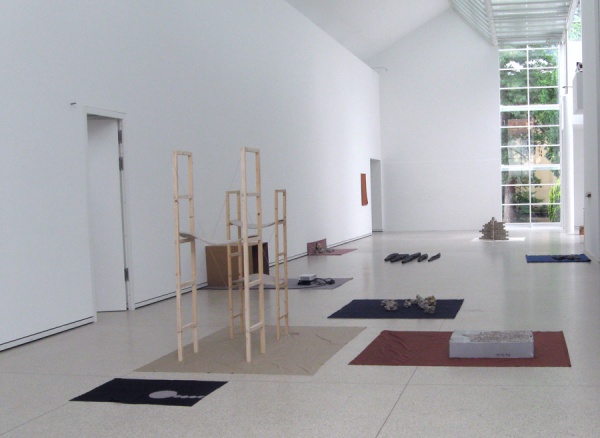 The Kunstverein Heidelberg presents "Echoes", Heide Hinrichs' first major solo show in Germany. The core of the artist's practice forms her interest in the relationship of language and body to space. In this process she develops a sculptural language that is structured by the semantic exploration of everyday objects and found materials. Hinrichs traces the meaning of things, places and memories in a highly individual process of translation. Her minimalistic approach reveals unexpected imaginary origins of the object.

For the exhibition "Echoes", the resonant body of the house forms the central focus of the site-specific installations, in which the building of the Kunstverein itself becomes a sculptural object. In a series of drawings the artist traces the reverberations of history on both physical and mental levels.
In both approaches the connections between verbal and architectural spaces are described in ever new ways. "Echoes" is the second exhibition in the series entitled "Solo Show: Not Alone" in which two key points of reference for Heide Hinrichs' artistic practice are presented: the work of Korean-American artist Theresa Hak Kyung Cha (1951-1982) and German writer W.G. Sebald (1944-2001). Their respective explorations of memory and exile interact with Heide Hinrichs' own works in the exhibition.
–
Kunstverein Heidelberg, Germany
until 12 August 2012
–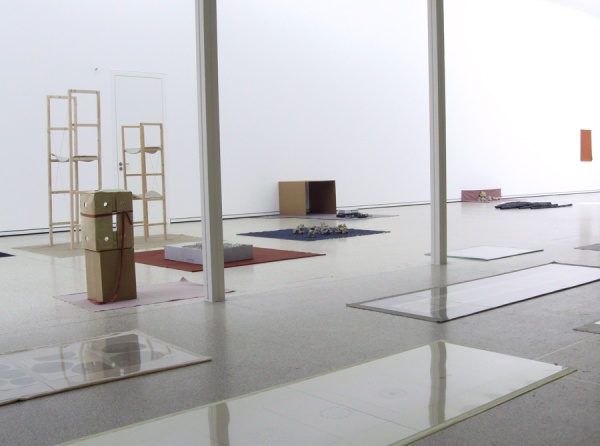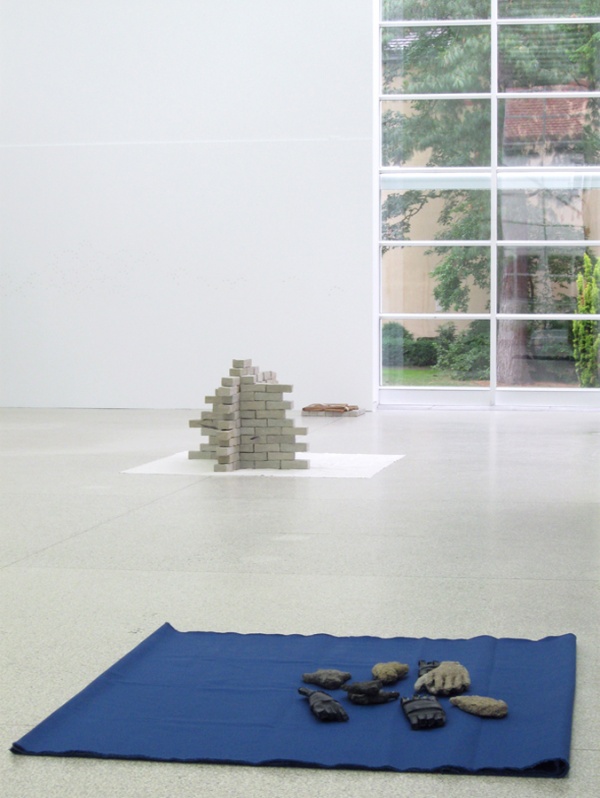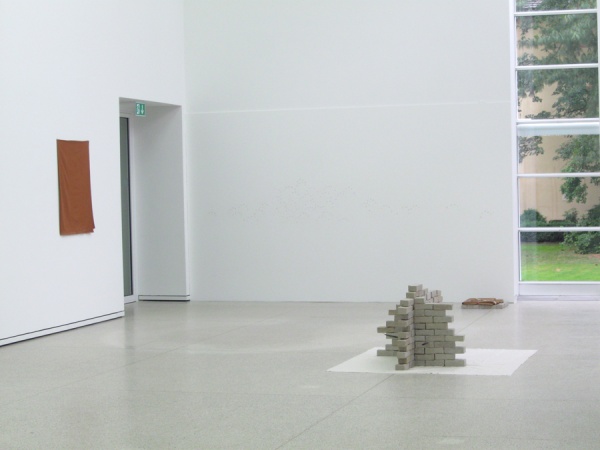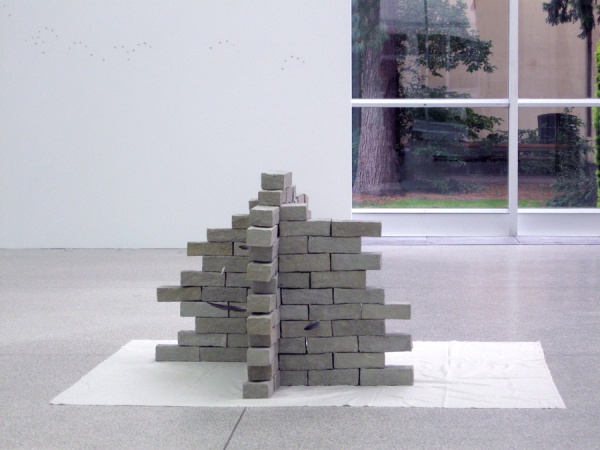 collapsed space of (an) intimacy, 2, 2012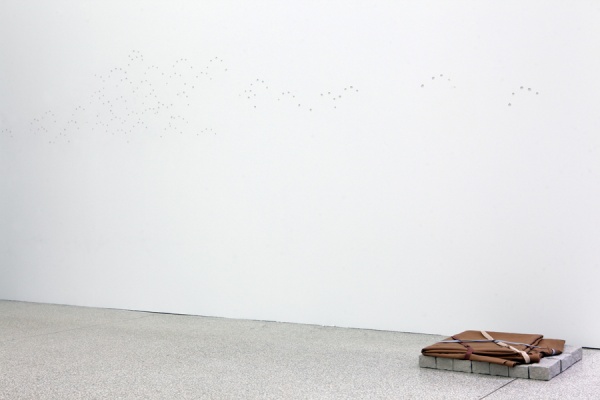 imprints, 'not yet', 2012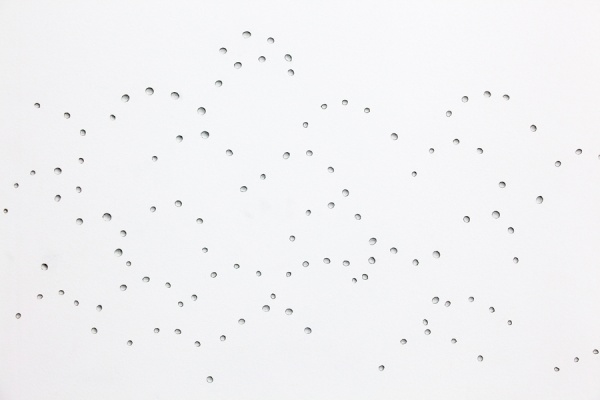 imprints (detail), 2012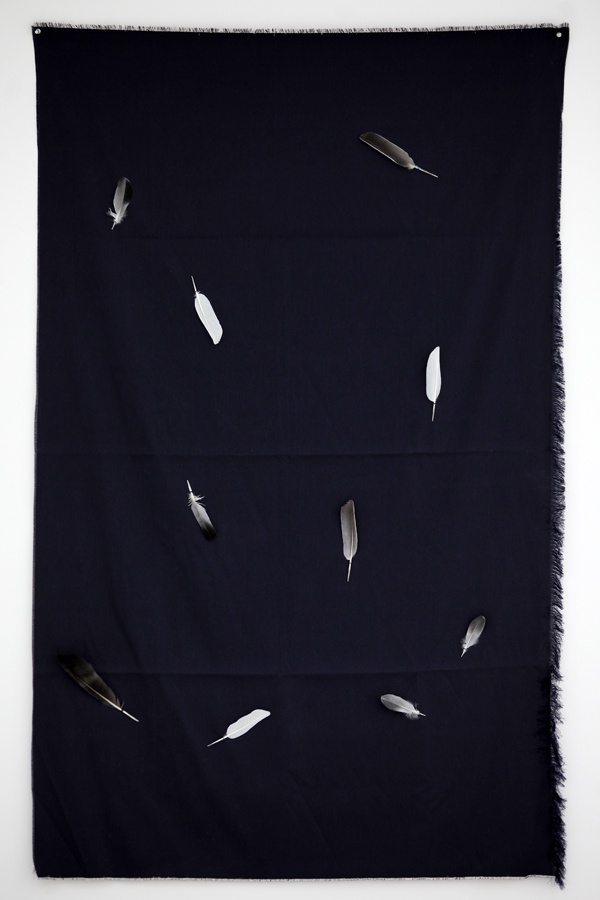 scripts, 2012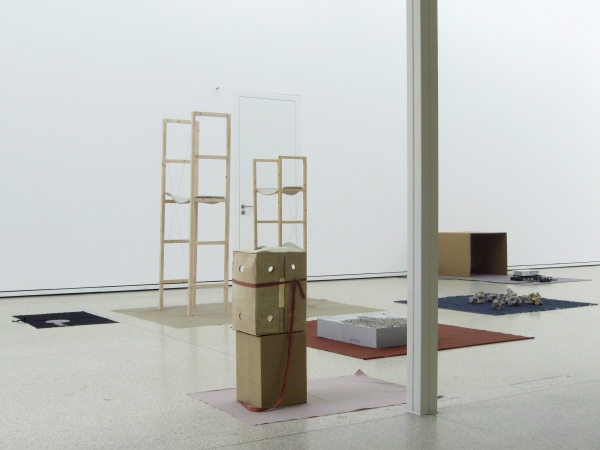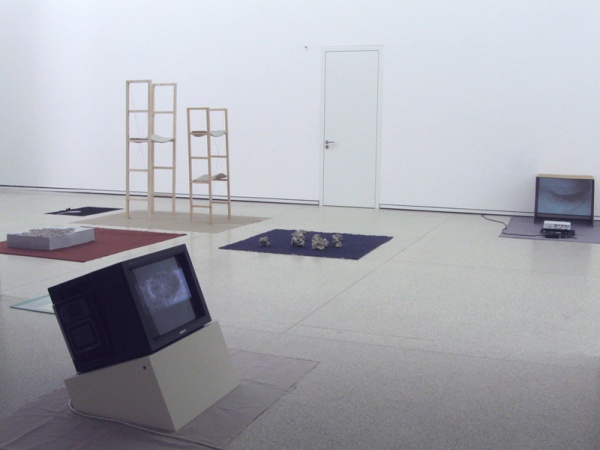 Mouth to Mouth (front), by Theresa Hak Kyung Cha, 1975; Librarian's eye (back), 2010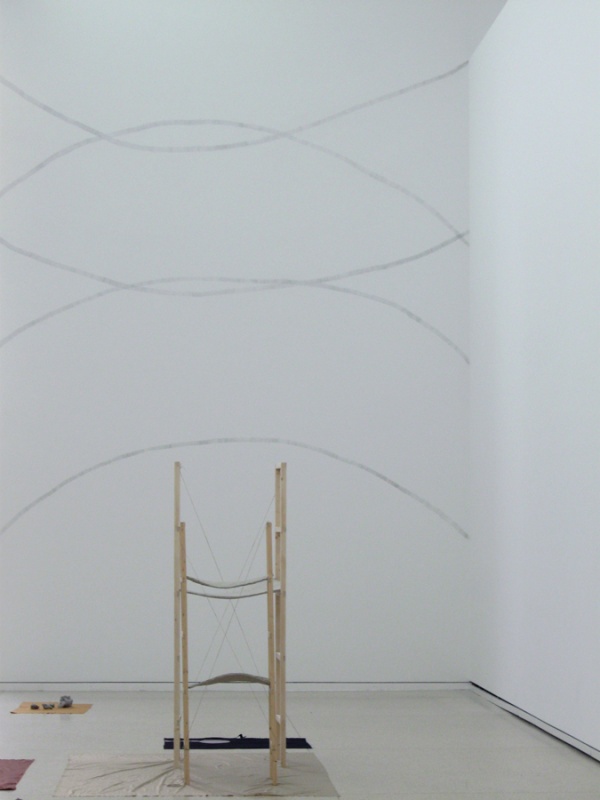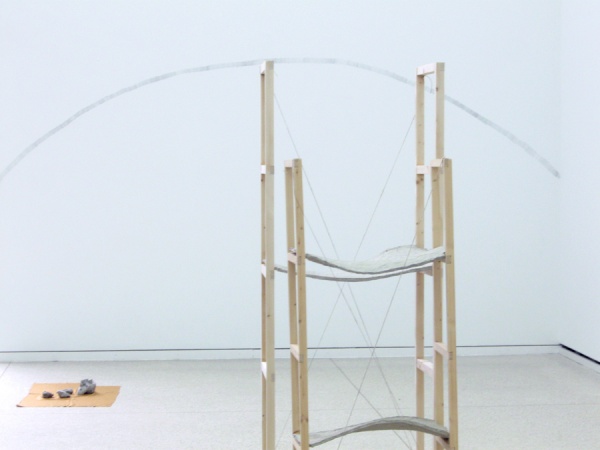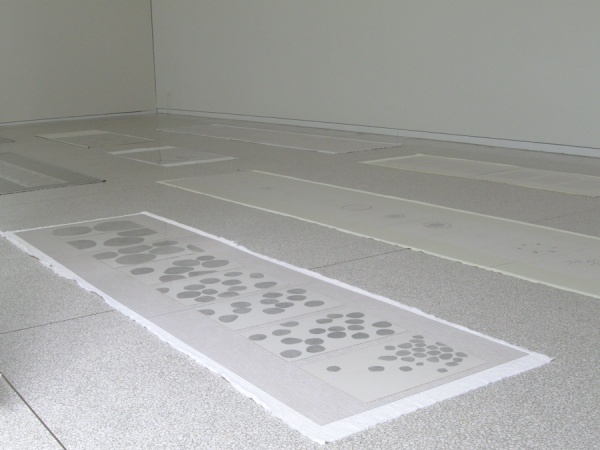 dust drawings, 2012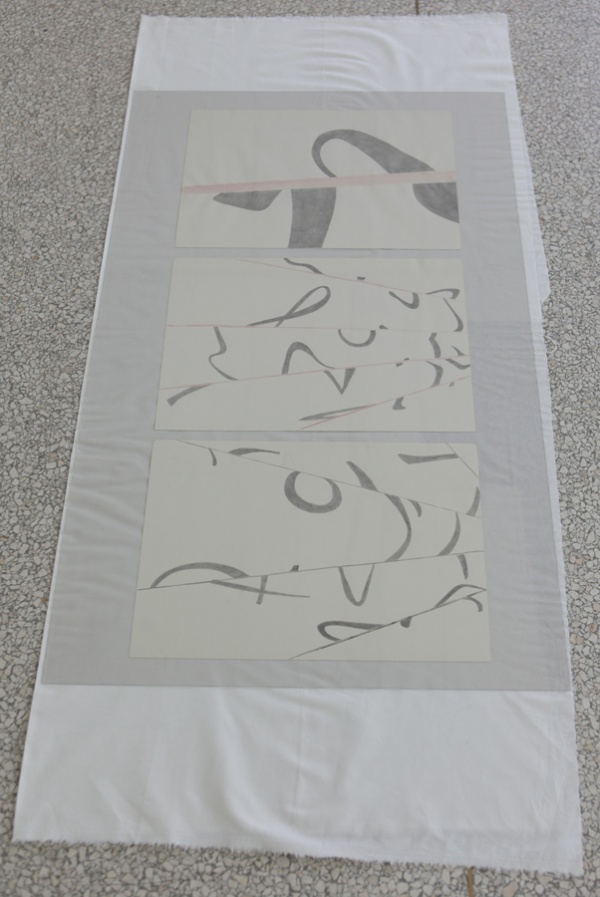 scripts, 2012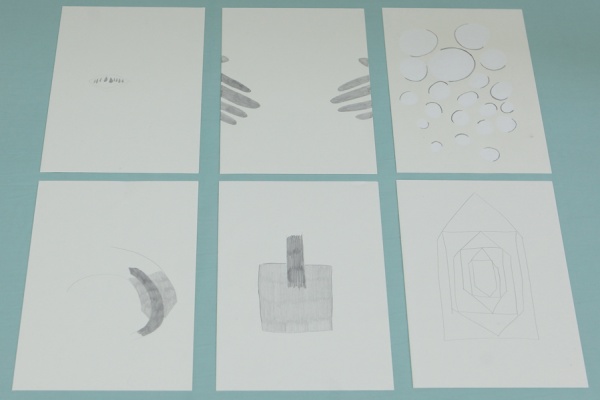 green drawings, 2012