Mousse 72 TIDBITS
The Shadow's Question to the Light's Answer: Heinz Frank
Close
1
2
3
4
5
6
7
8
9
10
11
12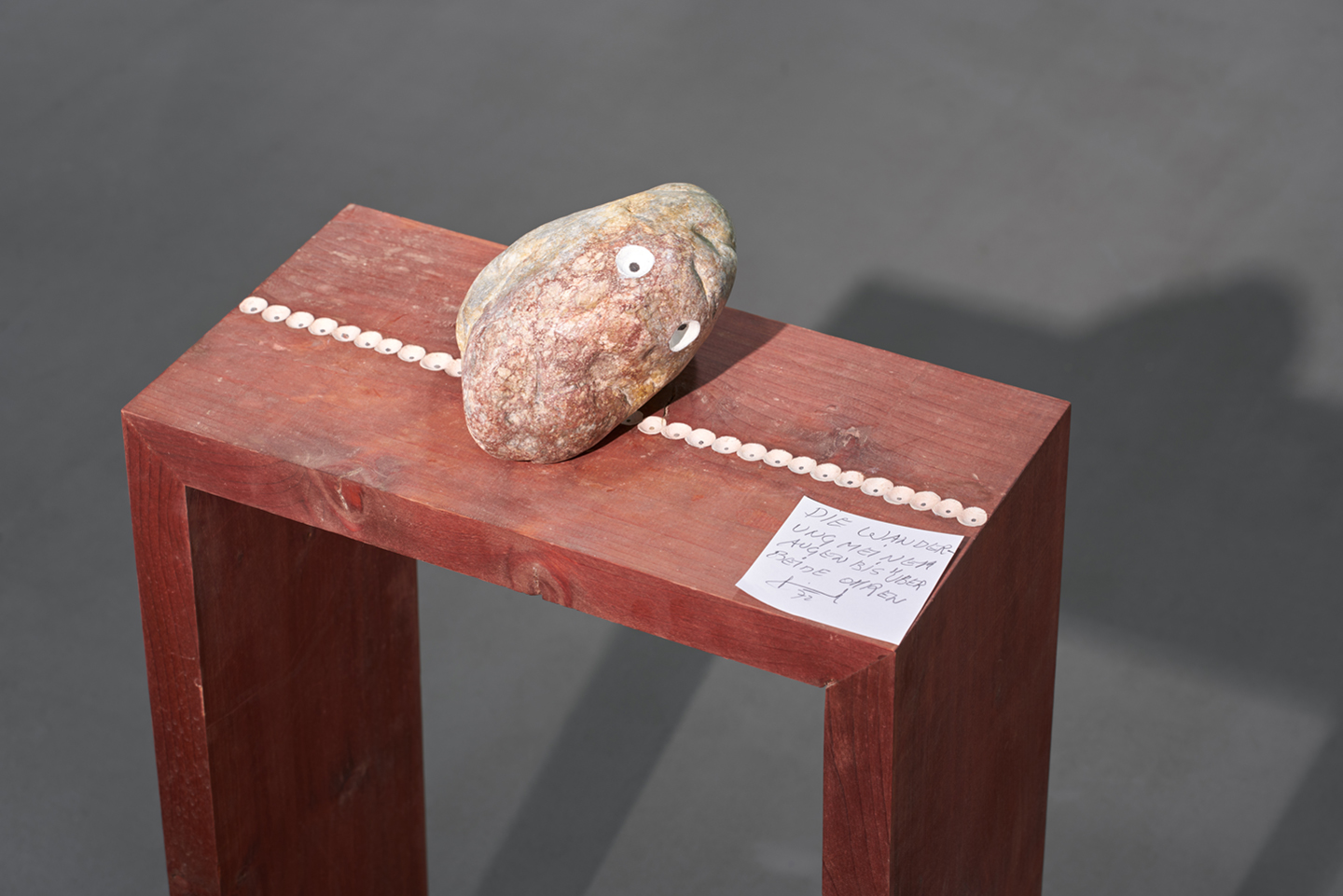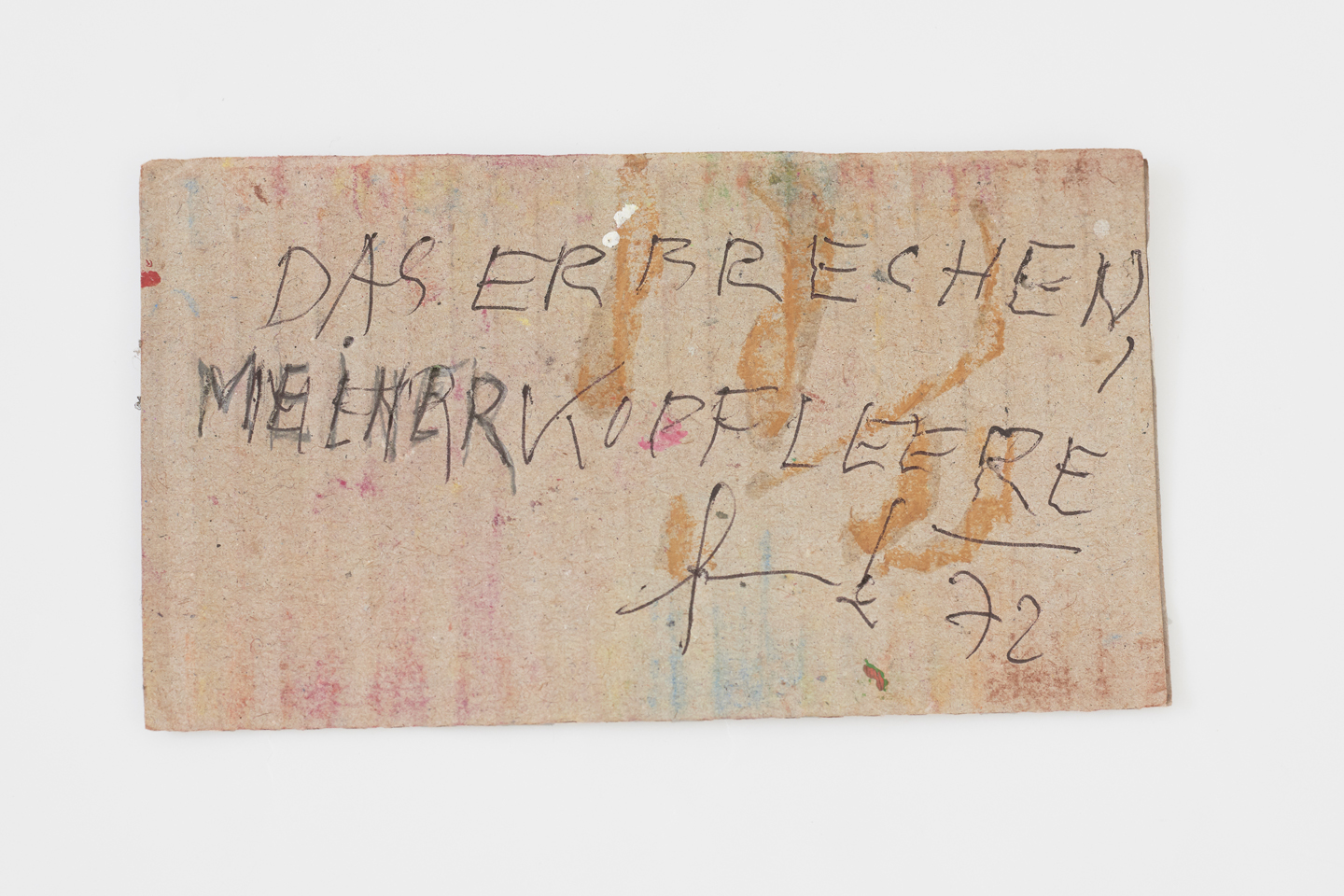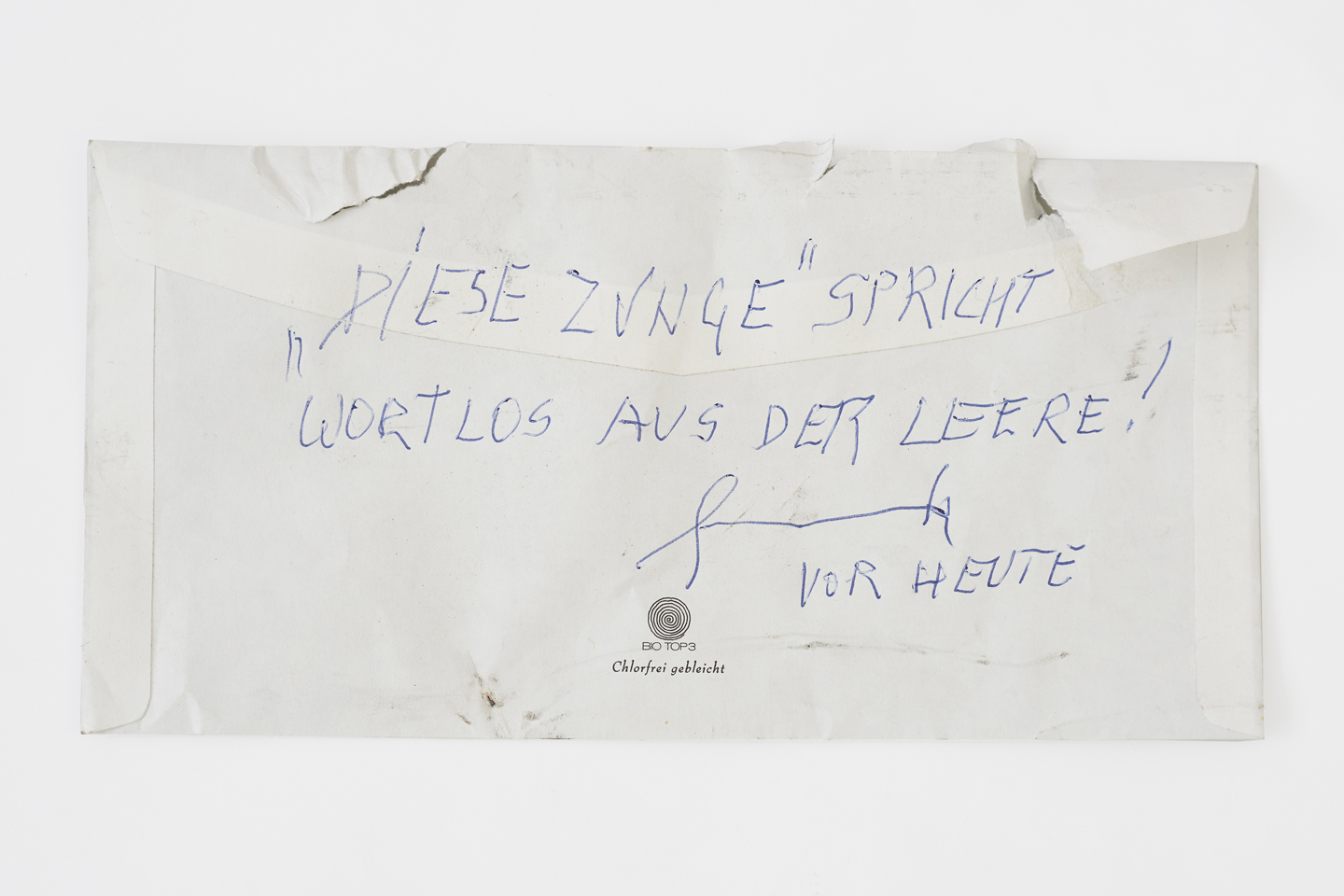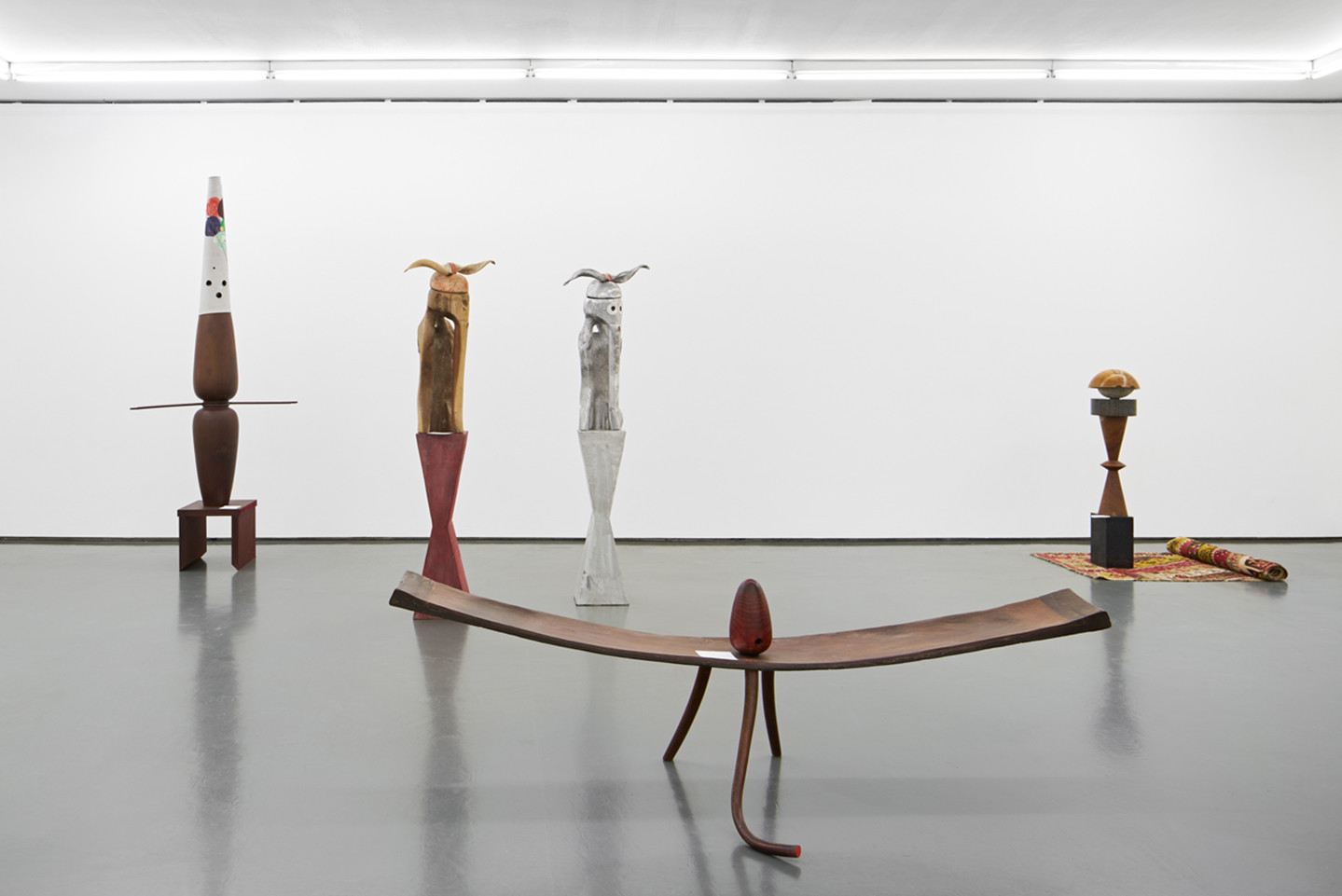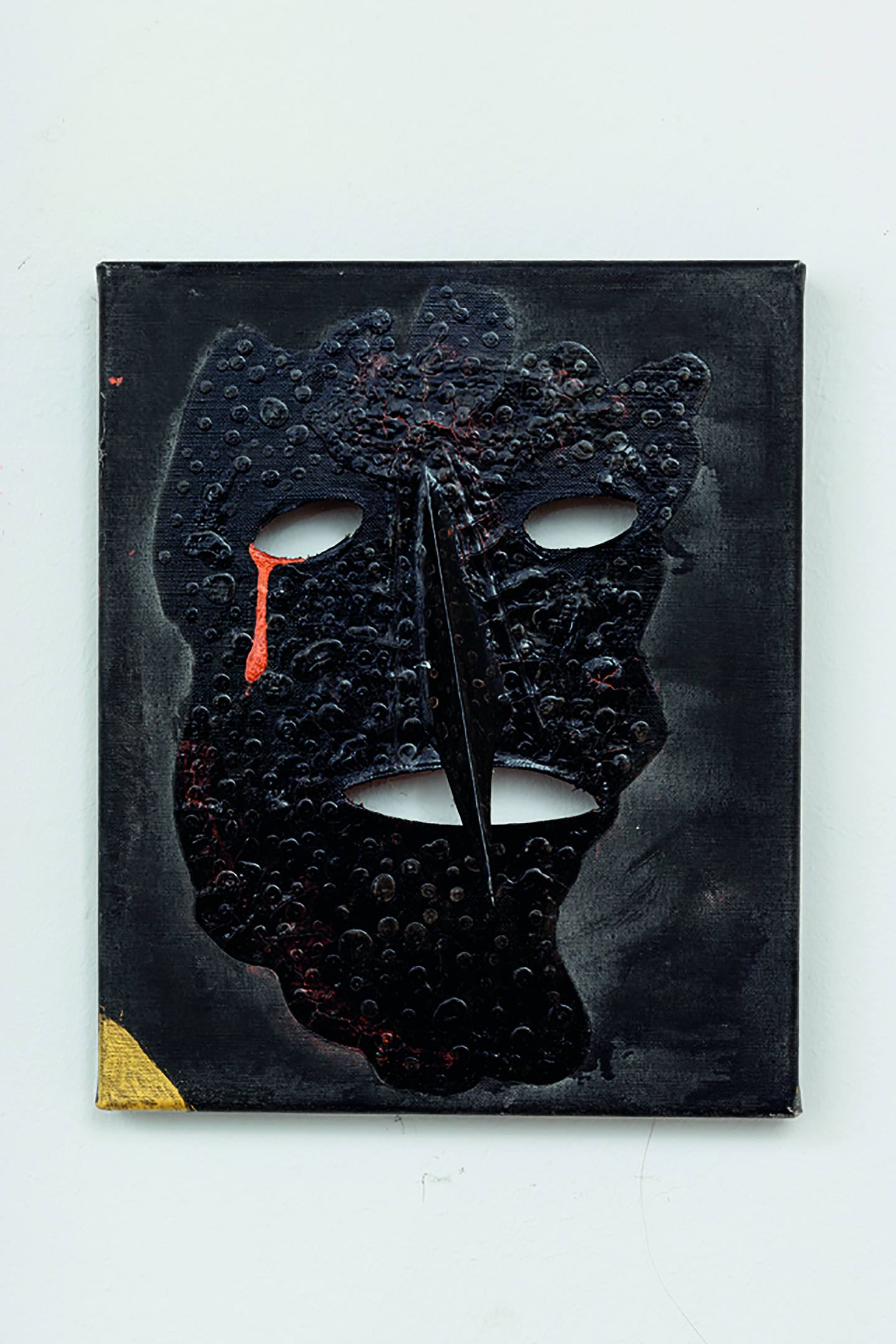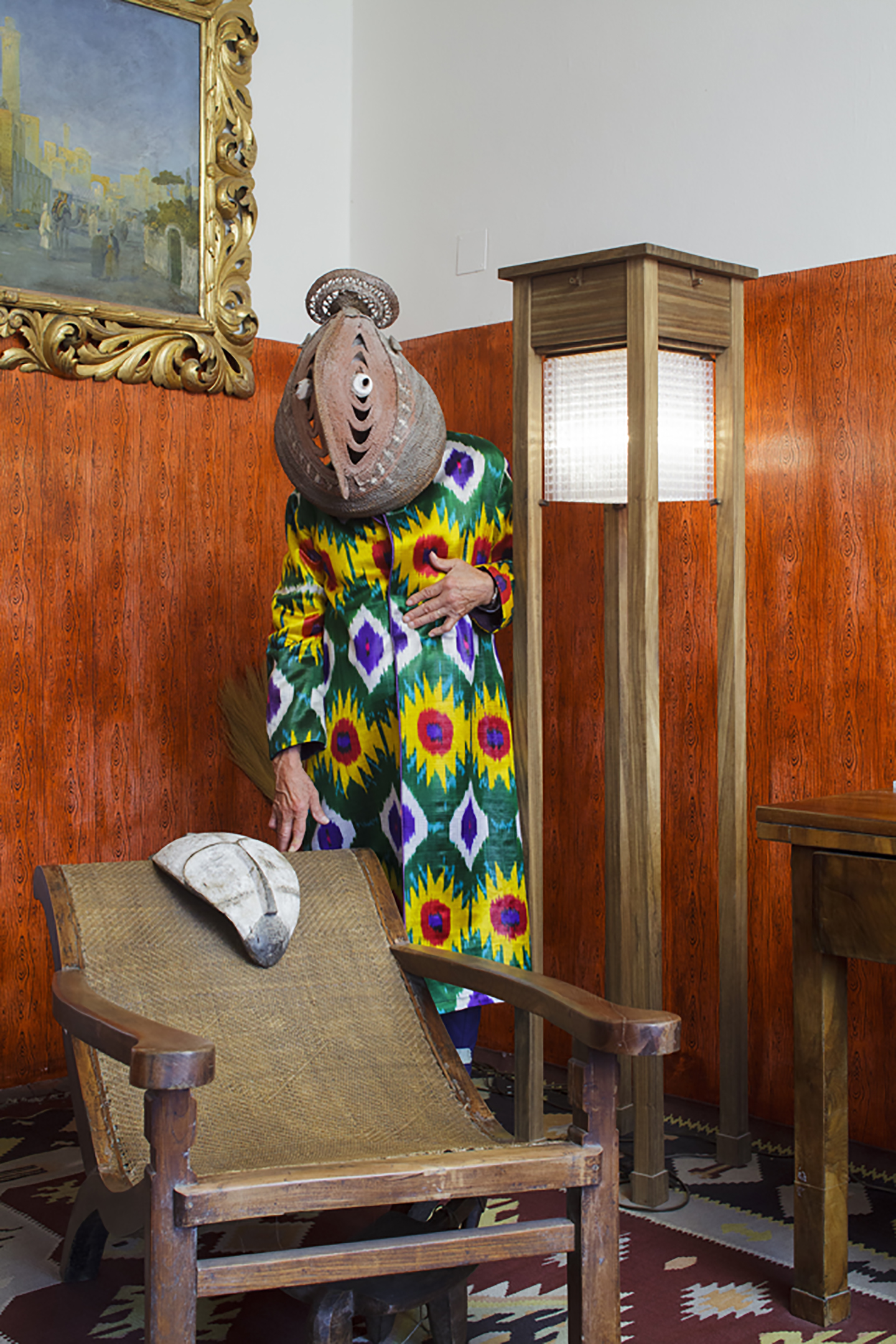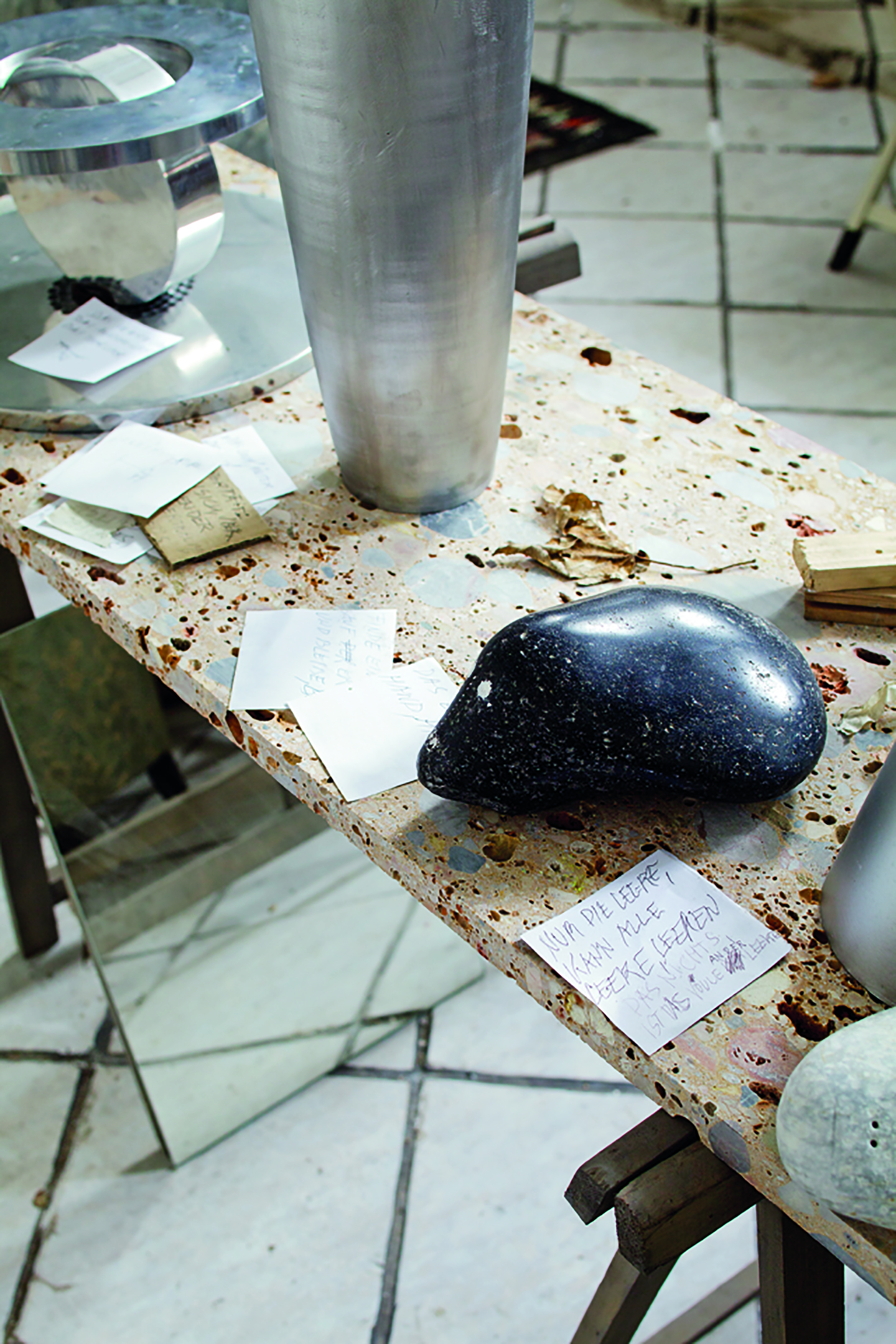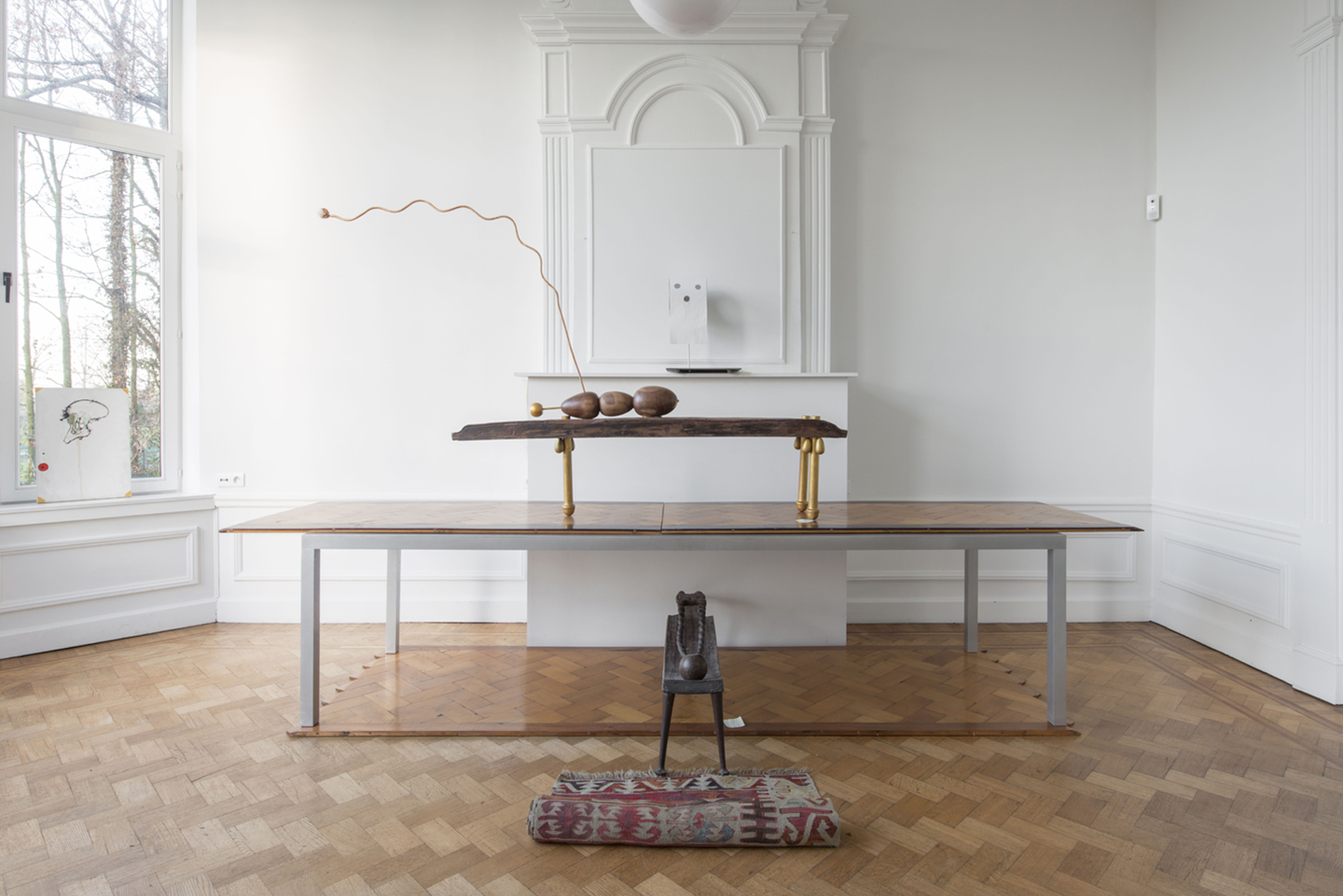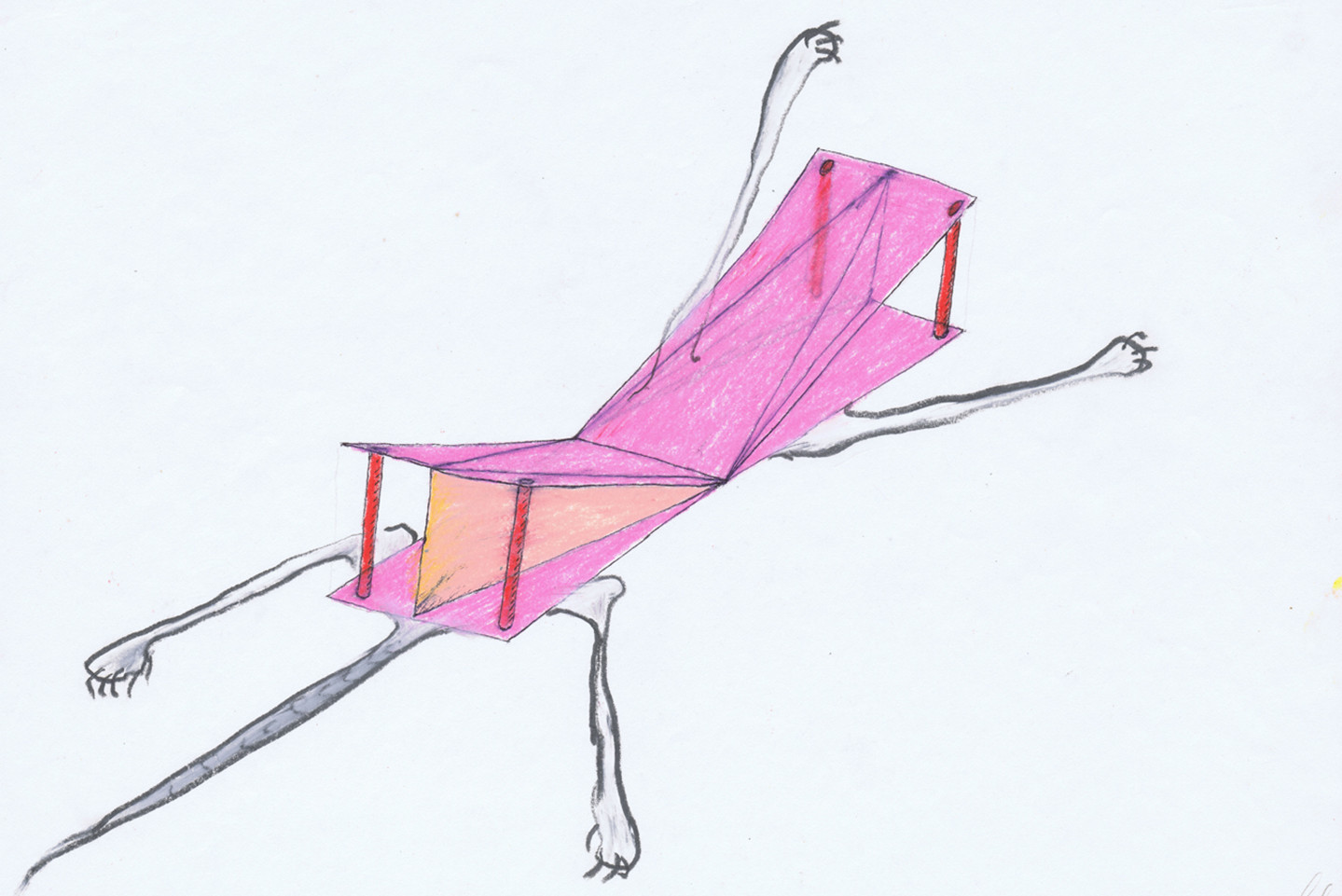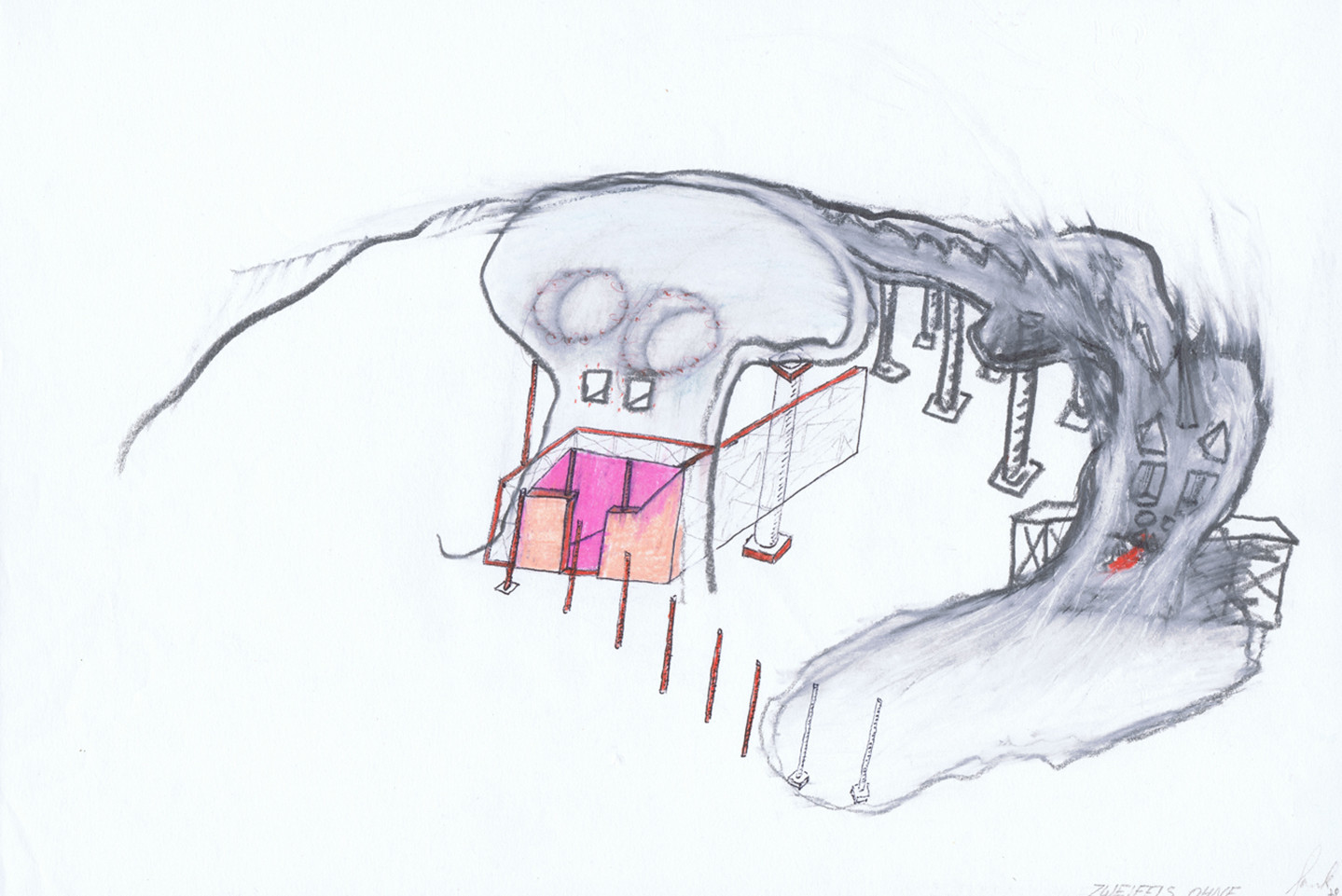 by Caroline Dumalin
Heinz Frank's extensive body of work essentially consists of writing what comes up in his mind in the space of a sentence. He is fascinated by the possibility that a thought conjured by the brain can survive the body. He writes notes daily on any available piece of paper, and takes pleasure in saying that he "merely illustrates" them in moments of weakness or vanity, whether through sculpture, drawing, or painting. Everything starts with and comes from the notes. They reflect his oft-cited ideal "to think with the emotions and feel with the intellect." Or—to say it with one of his micro-poems—to capture "Instead of the Idea, the Color of What Is Thought." They carry philosophical or even spiritual overtones, with phrases like, "You Have to Stretch the Soul until the Skin Touches from the Outside." Though brief and instantaneous, they allow their author to tap into one of the oldest, most basic experiences: the desire to make a representation of one's inner world.
Frank studied architecture and occasionally designed interiors and furniture, then turned to art soon after attending the University of Applied Arts in Vienna in 1969. His early practice ranged widely: a series of ice sculptures; self-made clothes based on the idea of time and how long it takes to dress and undress; photographic self-portraits taken in front of buildings by Adolf Loos; a box of letters that he wrote to himself weekly. In the (predominantly German-language) literature on his work, Frank is sometimes called an outsider for resisting the labels of "artist" and "artwork." Already in 1975, his close friend Hermann Czech emphasized that "the detour of the artwork, the 'retelling,' is suspect to him."1 Frank believes that the first, immediate stage of jotting down a thought allows him to remain closer to lived experience. So why not end there? What else, besides perhaps his eye for things of beauty, makes him seek out the third dimension, seemingly demoting the note from the true work to the accompanying caption and/or title?
Frank's intentions may be revealed in his penchant for opposites. In his notes, he regularly associates the time-less binaries of life-death, skin-soul, shadow-light, invisible-visible, inside-outside. In a rare longer piece of writing from the early 1980s, discussing his views on architecture, he shows a decisive interest in buildings that are both conceivable and tangible, with an exterior that matches the interior.2 In a 1988 interview, addressing the question of why text without illustration isn't enough, Frank similarly reasoned that every beginning needs an end.3 The conceivable starting point is the text. The forms that emerge from the words are not shaped or molded by Frank, like a sculptor might do. He is no typical studio artist, and thus insists that he needs no daylight, no tools, no machinery. He selects objects and materials with the utmost precision, in an attempt to piece together what his soul states might look like, and thereby lends them new meaning and enchantment.
Frank's "things" often include branches, poles, and wires reaching out into the surrounding space; stools, boxes, and trestles that may serve as pedestals; and African textiles and oriental rugs evoking specific cultural references and an aesthetic of domesticity. He is highly attentive to introducing contrasts in color, temperament, and materiality, which pierce the illusion of a neutral, autonomous space. Stone is a cold, hard, and serious matter, and the particular stones of his choosing either relate to architecture or are imbued with mystical connotations. Pink stands for flesh, to name but one example where he takes the human body as a means of measure. He also imagines buildings as bodies when conceiving how one walks through his exhibitions: passing into the head, through the arms, toward the hands.

His inner world, however, can never be encountered through a work of art, even if one gets very close. His recent retrospective at the glass pavilion of Kunsthalle Wien Karlsplatz, titled The Angle of the End Always Comes from Behind (2019), included a text by Fernando Pessoa that is very dear to him. Atop the excerpt, which usually hangs in his workplace, Frank wrote "my foundation." It states a way of seeing and working that he has made his own: "To see clearly in order to write precisely; to know oneself through simulation and tactics… In short, to experience all sensations inside oneself, stripping them down to God, but wrapping them up again and putting them back in the shop window."4

The choice of "wrapping," even if carefully considered, is always limiting. There exists no adequate or ultimate material with which these sensations can be exhibited. Frank's spatial constellations remain fluid and open to change, just like the self can shift and connect variously. They are part of a larger sculptural gesture, at the core of which there is always an emptiness. The motif of the hole is everywhere, but it needs a frame in order to be seen. It may appear where a figure's brain would be; as the hollow eyes of a mask; or as a circle in a square brass plate resting on a comfy armchair. Like a black hole that can only be observed by means of an outside that indirectly renders it present, Heinz Frank makes self-portraits that gracefully gravitate around their own infinite unknowability.
1. Hermann Czech, "Heinz Frank" (1975), in Heinz Frank. Der Eigen-Epigone / The Self-Epigone, ed. Georg Schöllhammer (Vienna: Sonderzahl, 2018).
2. Heinz Frank, "The Detrimental and Candid Dimension in Architec- ture," in A New Wave of Austrian Architecture, ed. Kenneth Frampton (New York: Institute for Architecture and Urban Studies, 1980), 13: 82.
3. Christian Reder, "Heinz Frank: Ausgangspunkt ist der Text," Falter, nos. 51/52 (1988): accessible at http://www.christianreder.net/pdf/ p_88_51_falt.pdf.
4. Fernando Pessoa, The Book of Disquiet (1982; repr., London: Serpent's Tail, 2017), 200.
Heinz Frank (b. 1939, Vienna; d. 2020) lived and worked in Vienna. Recent solo exhibitions include Selbst flüssig, klammert sich an überflüssig, Badischer Kunstverein, Karlsruhe (2019); Der Winkel des Endes kommt immer von hinten, Kunsthalle Wien, Vienna (2019); and Das Loch in meiner Seele und ihr gläsernes Kleid, LambdaLambdaLambda at Bureau des Réalités, Brussels (2018). His work is included in and suddenly it all blossoms, RIBOCA2, the 2020 Riga International Biennial of Contemporary Art (2020), and has been included in the recent group exhibitions Fabula Rasa, Tanya Leighton, Berlin (2019); Wer war 1968?, Landesgalerie, Linz (2018); The School of Kyiv – Kyiv Biennial (2015); Unruhe der Form, Secession, Vienna (2013); axnd Der Ungeduld der Freiheit Gestalt zu geben, Württembergischer Kunstverein, Stuttgart (2013).
Caroline Dumalin is a Belgian curator and writer. She is the artistic director of AAIR, an artist residency and studio provider in Antwerp that combines local engagement with international exchange.