REVIEWS
Unfurl: Helen Cammock
Close
1
2
3
4
5
6
7
8
9
10
11
12
13
14
15
16
17
18
19
20
21
22
23
24
25
26
27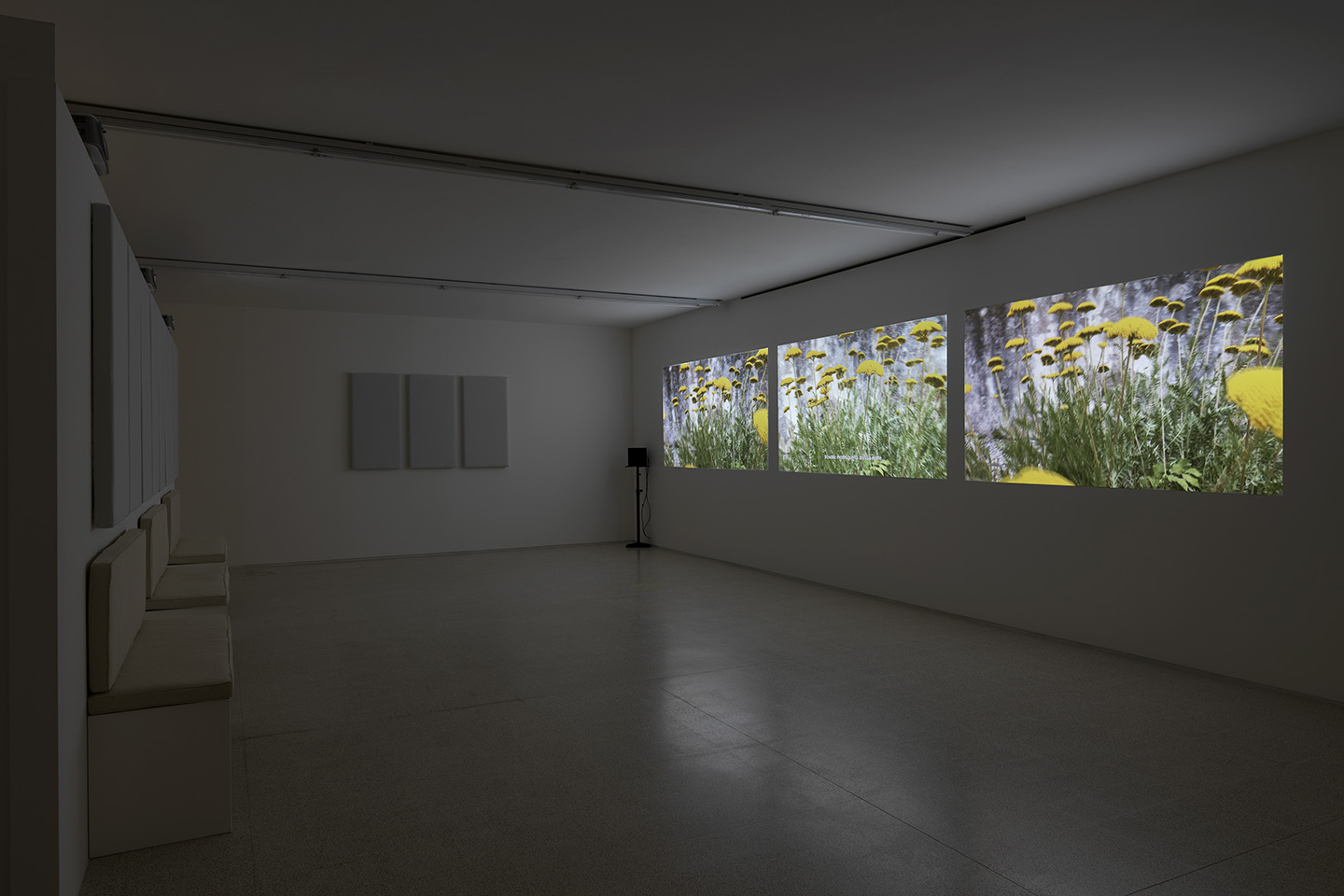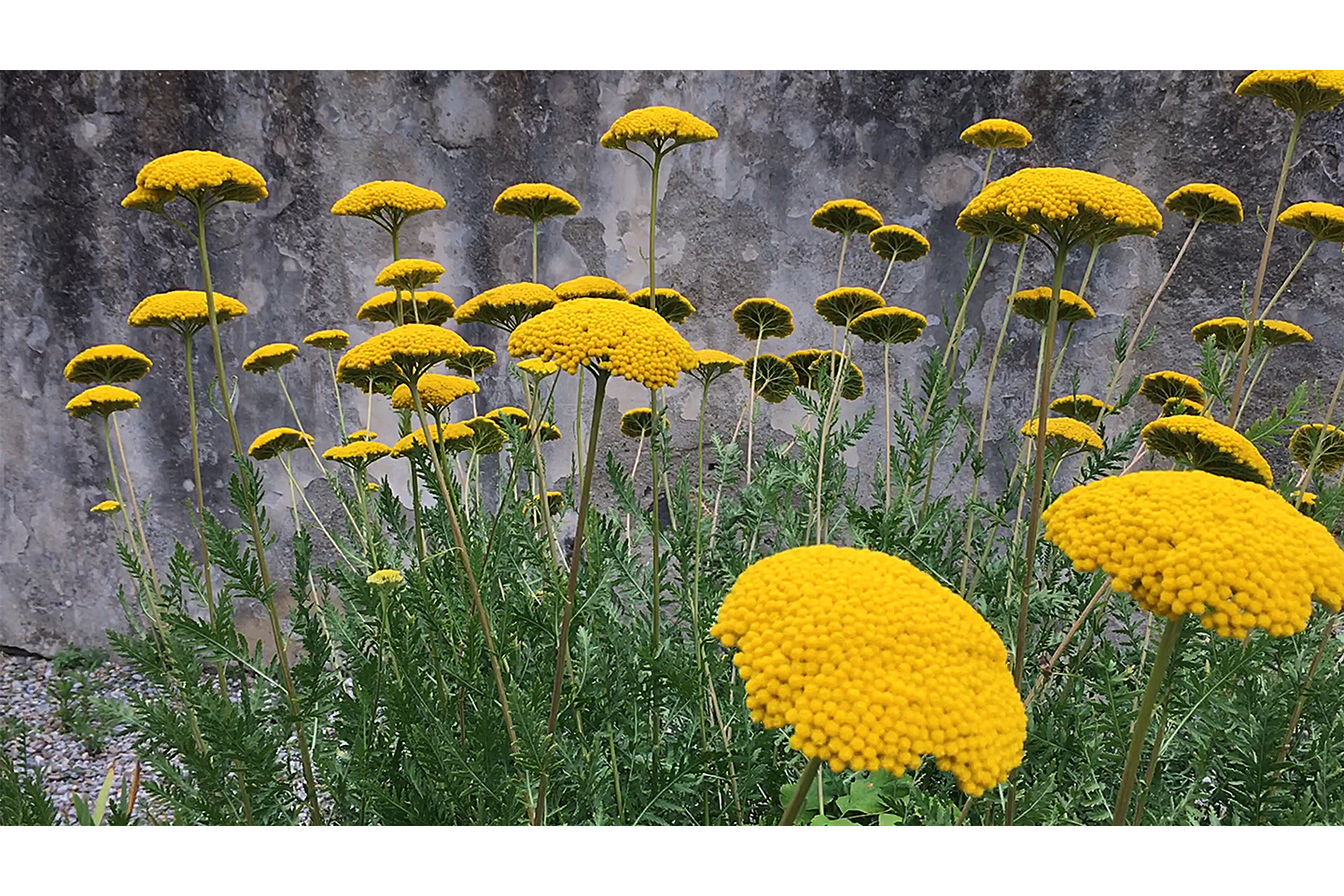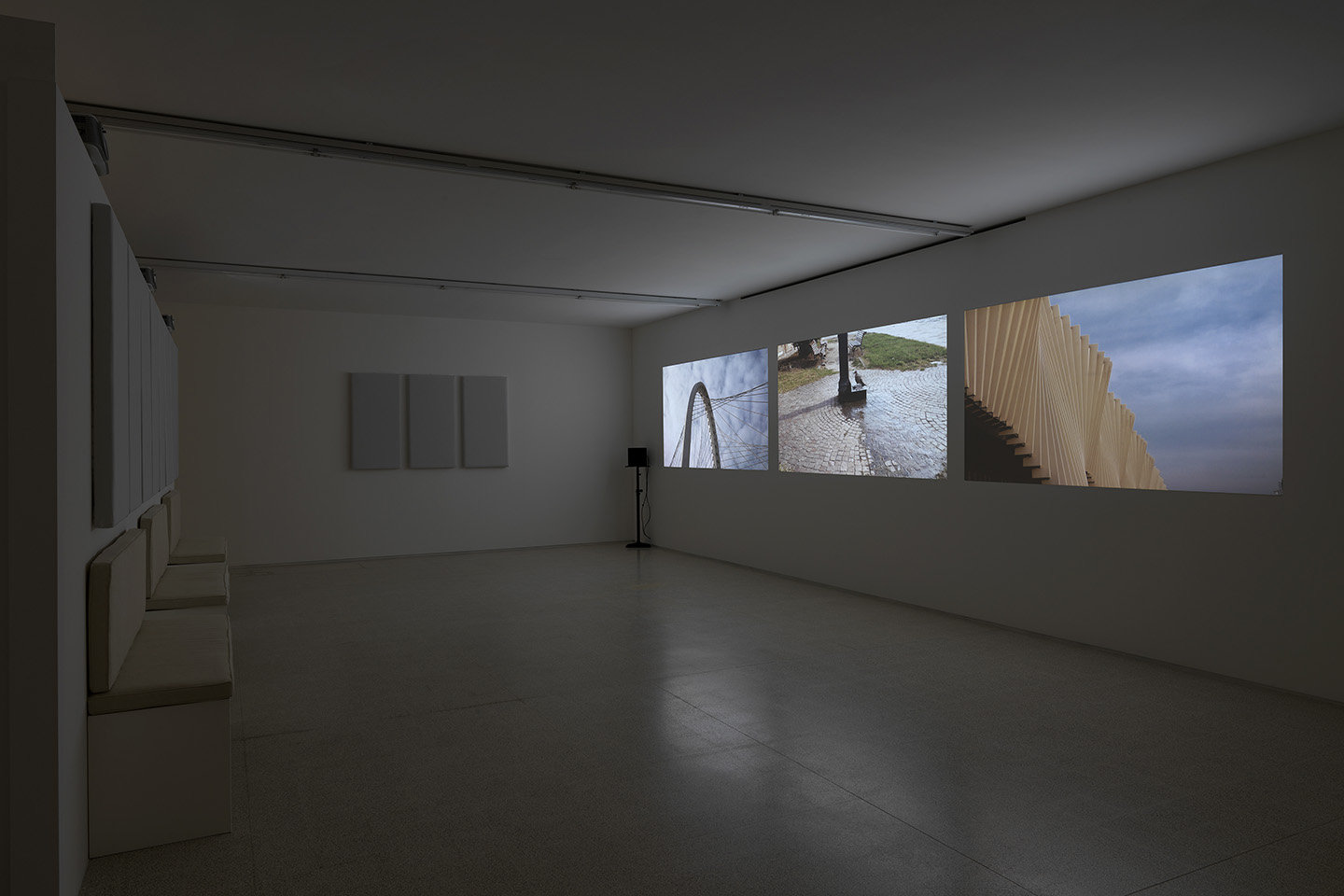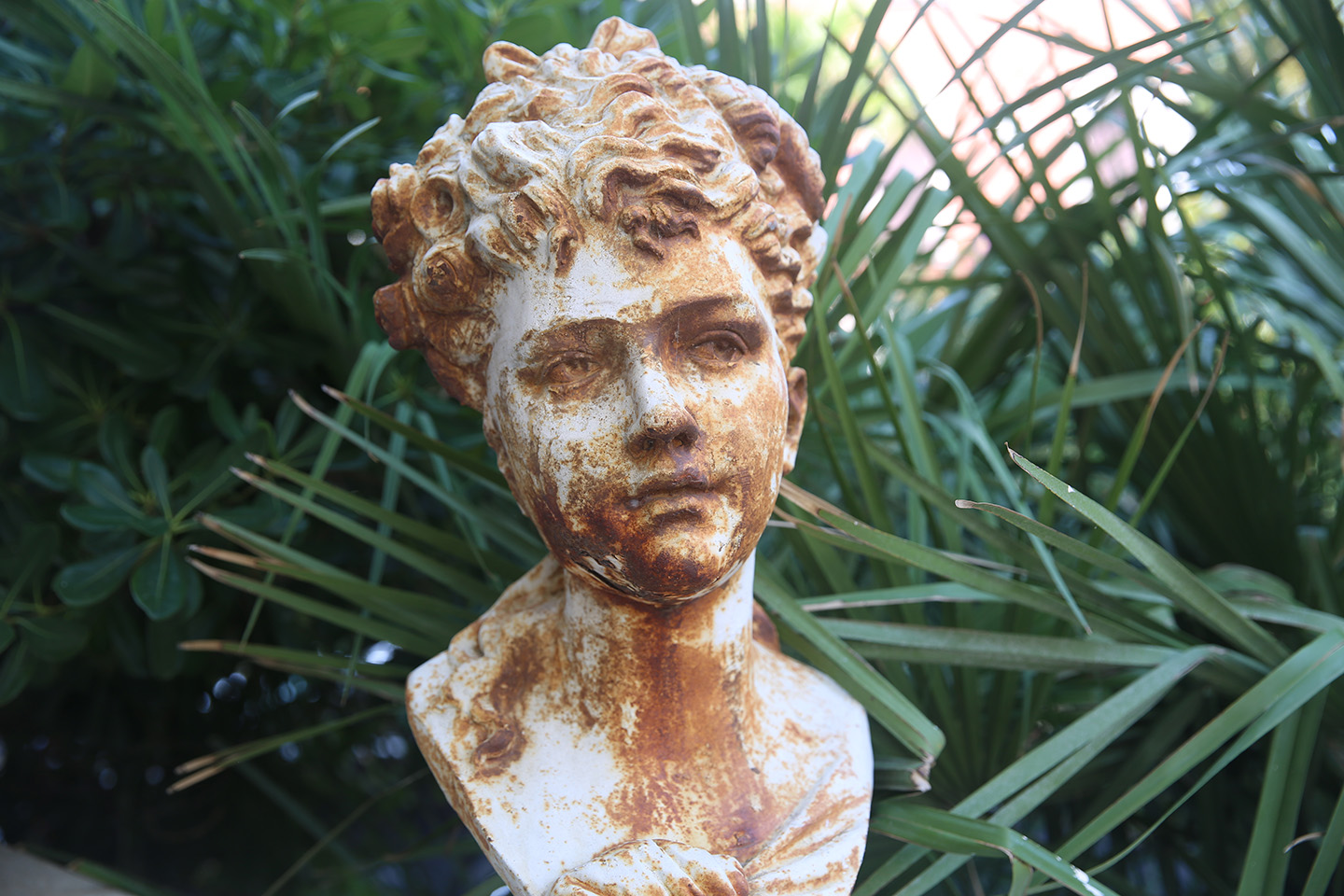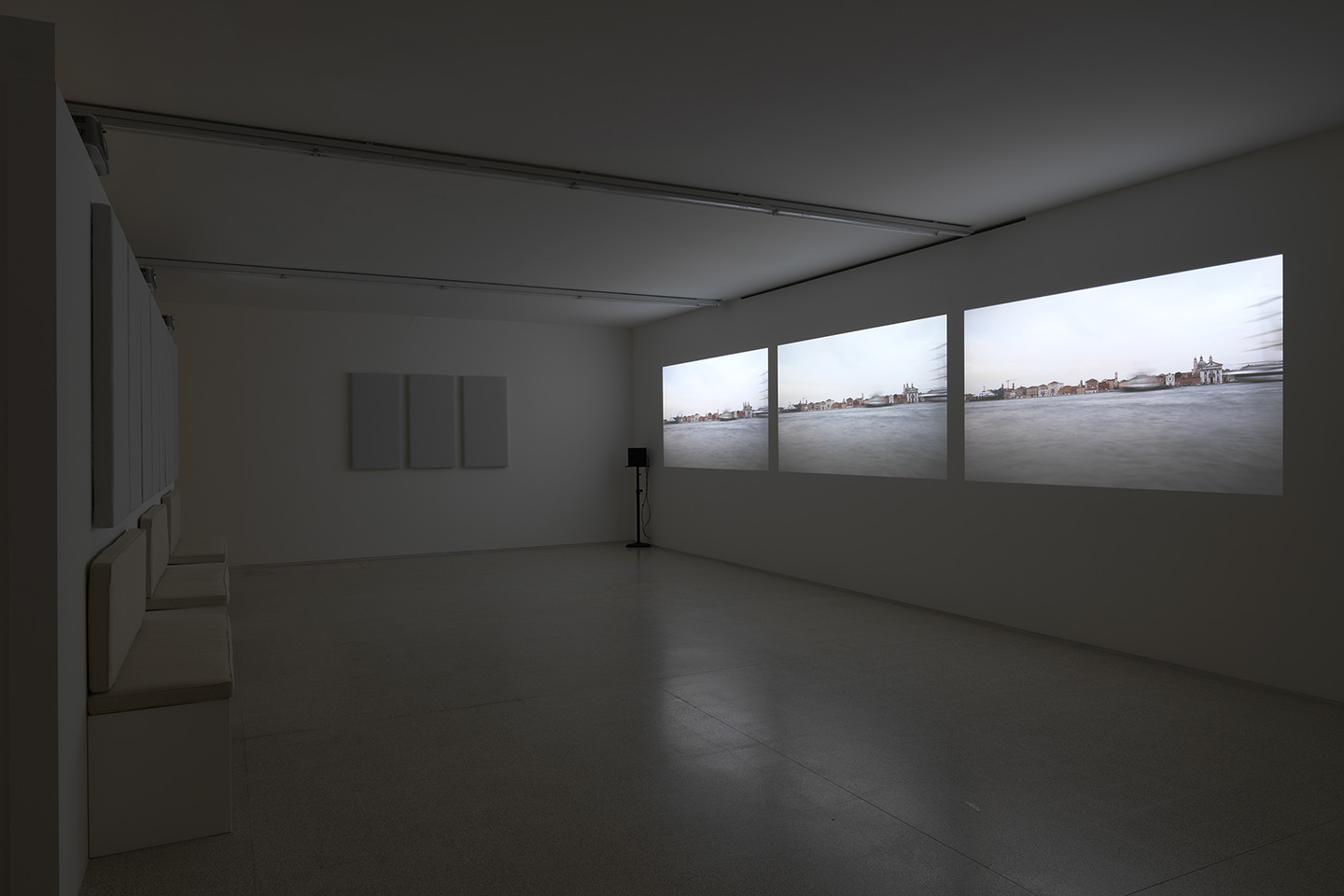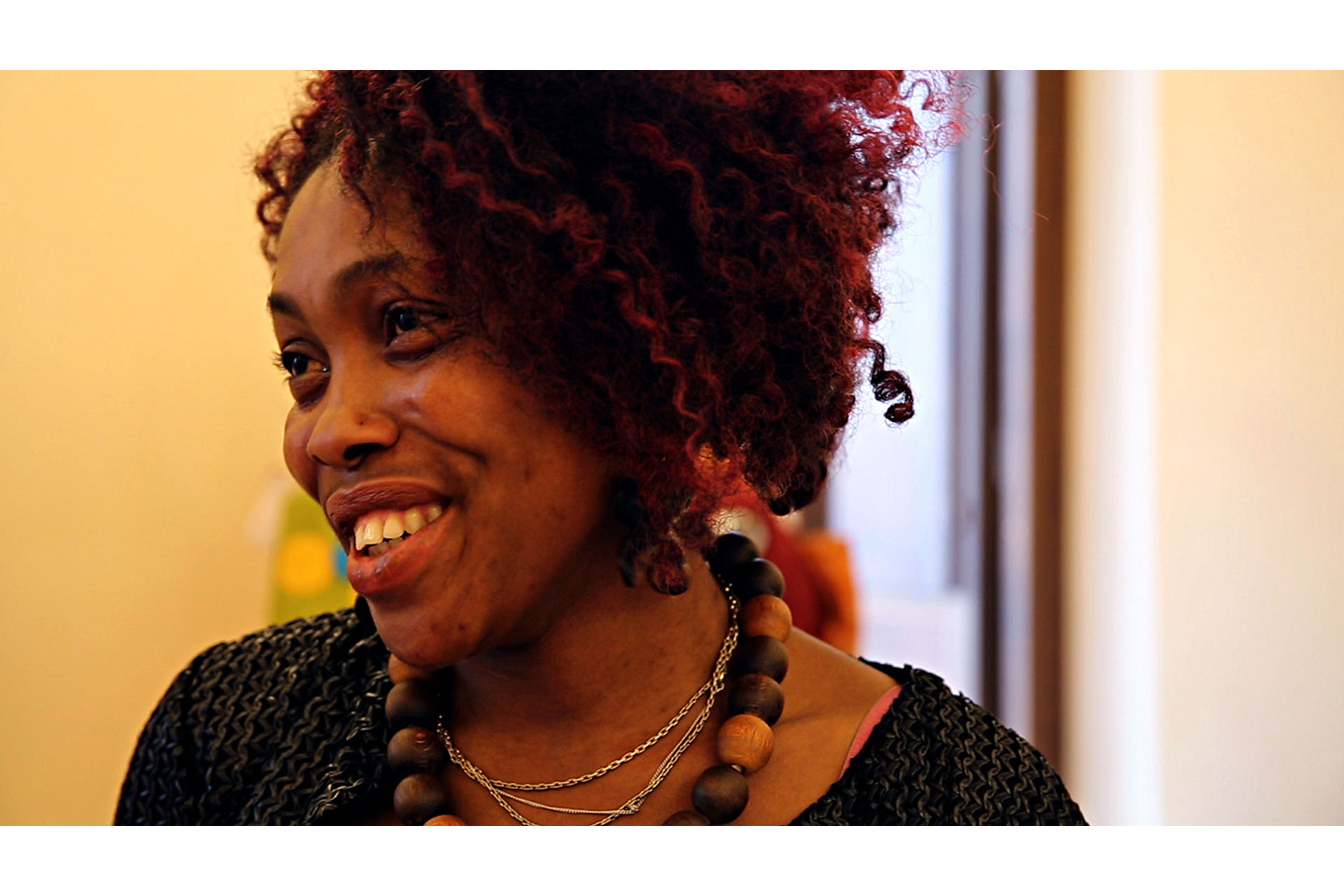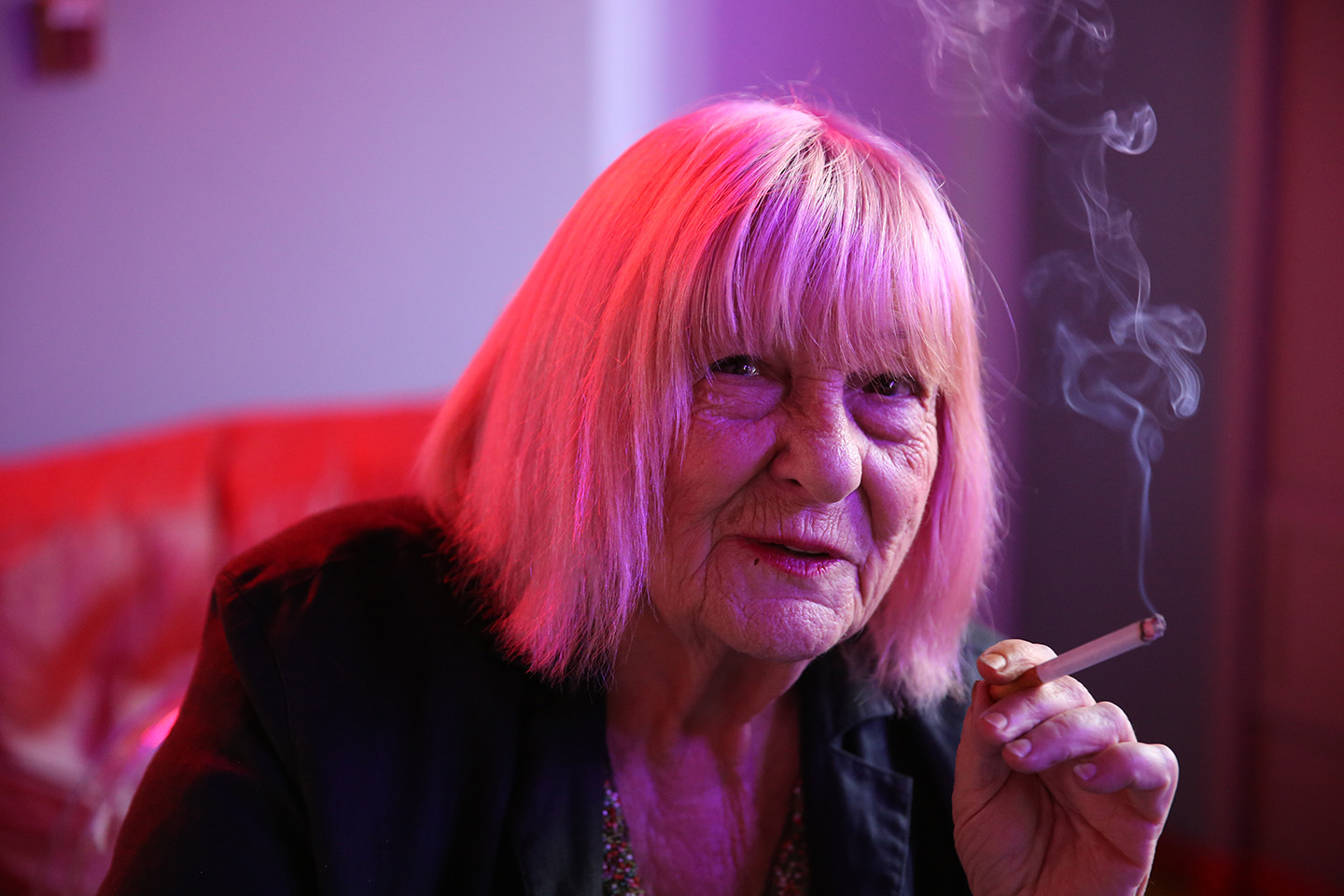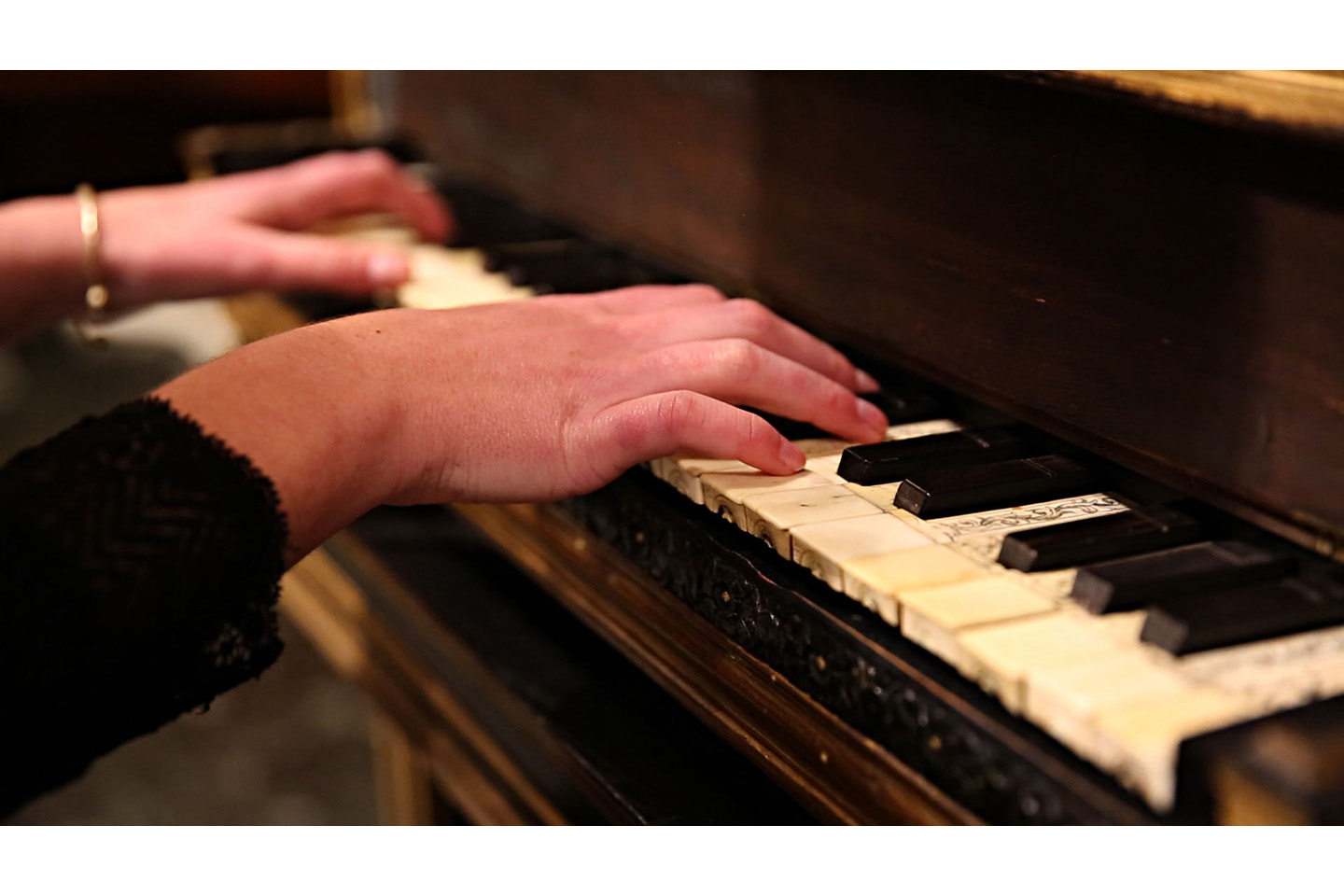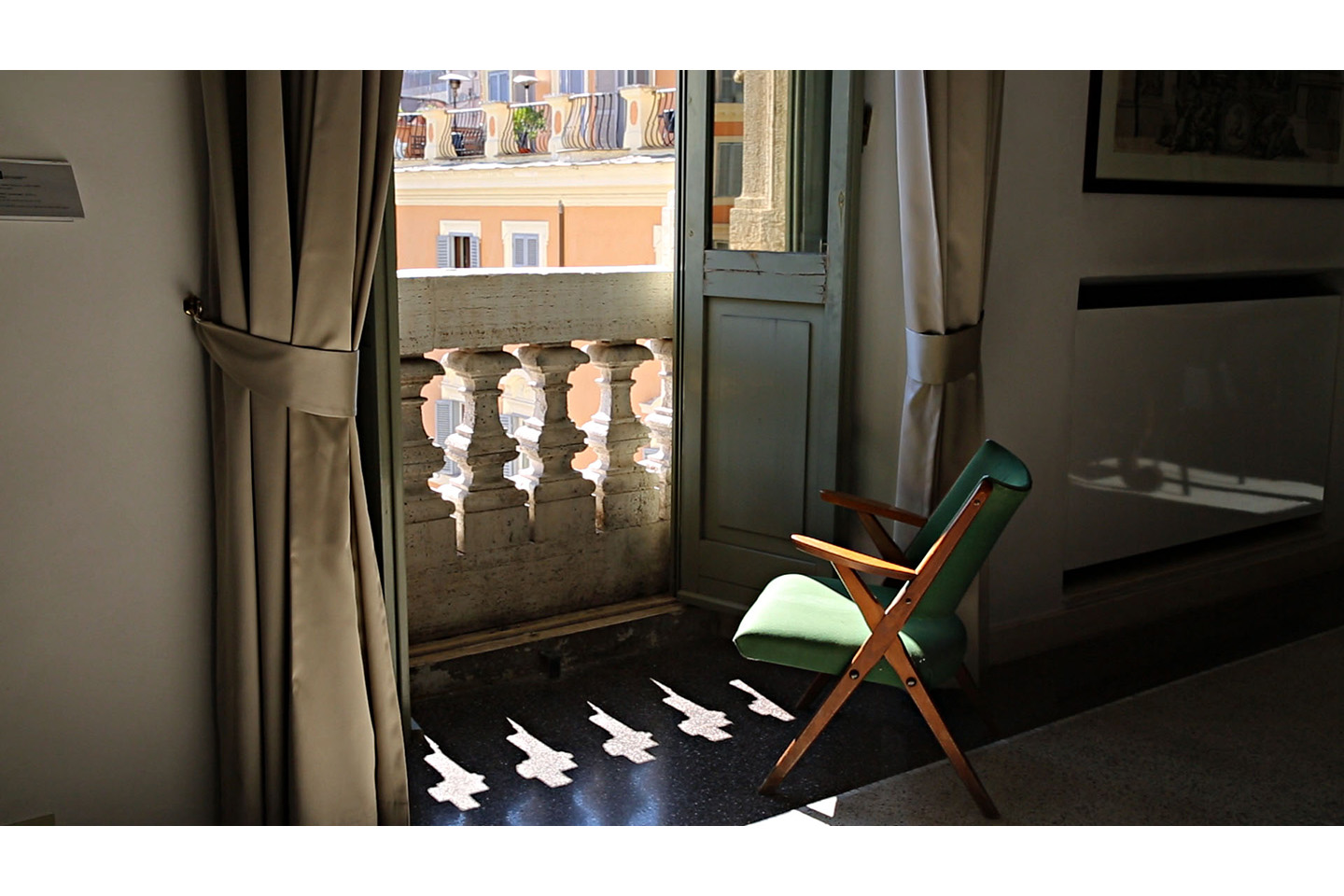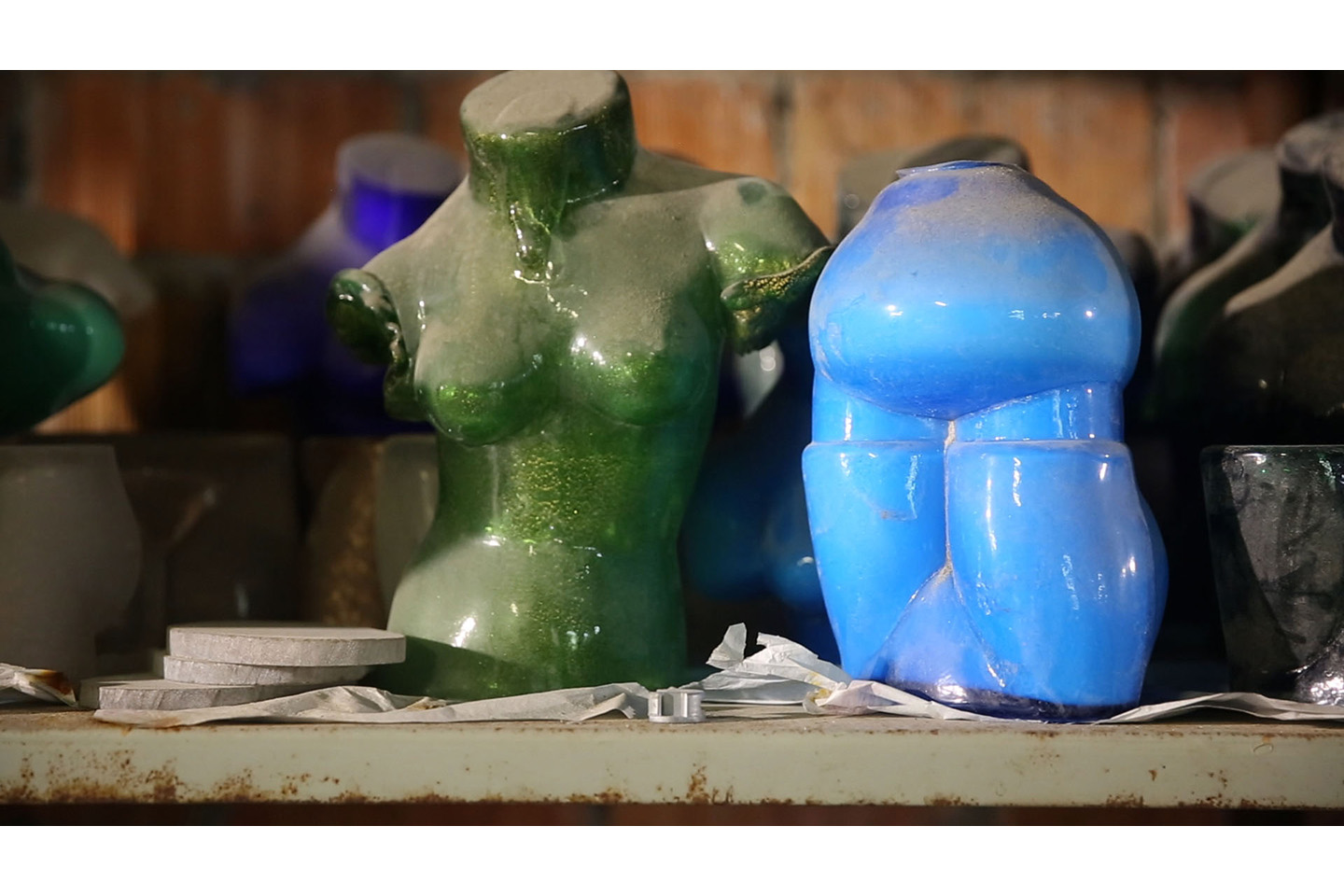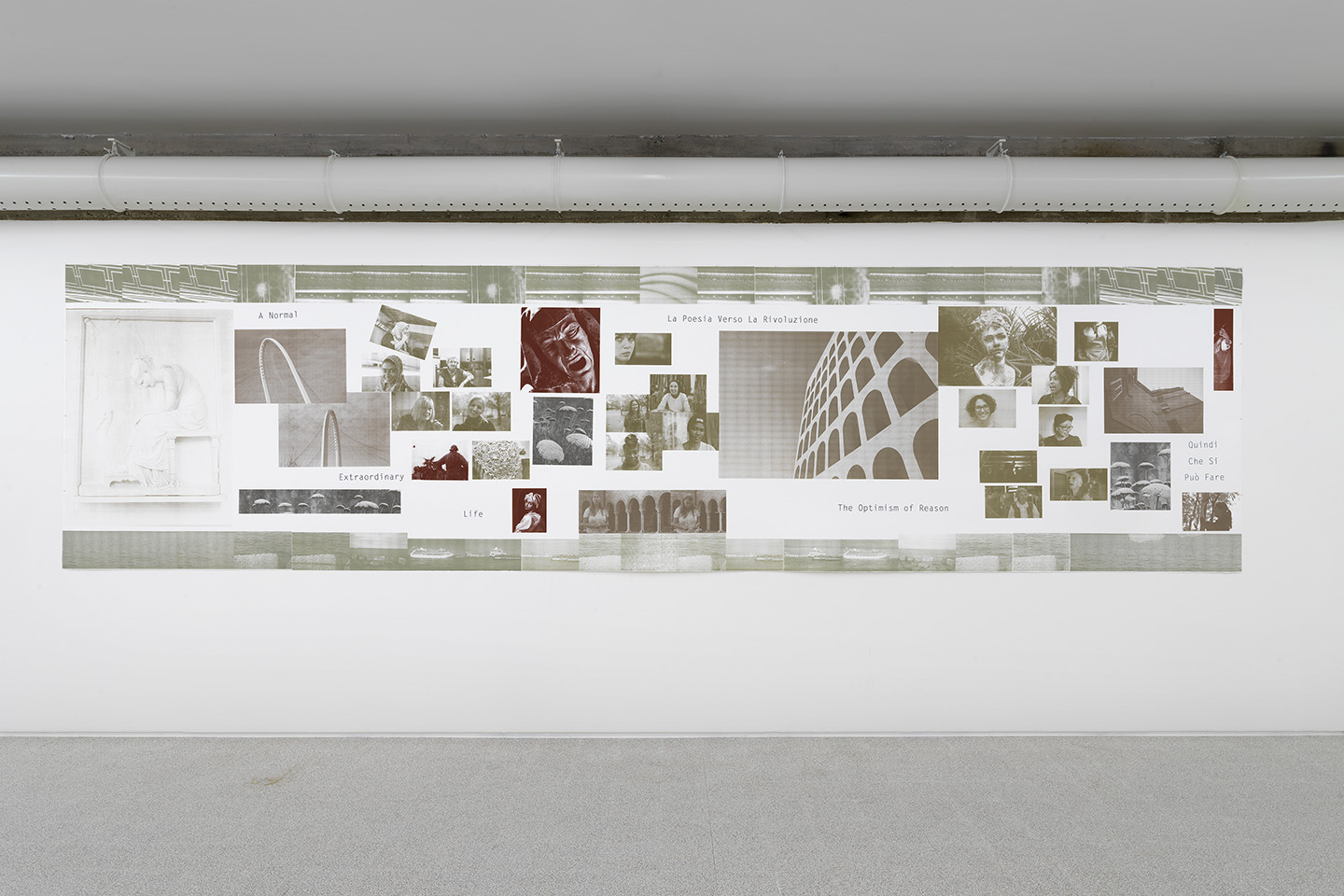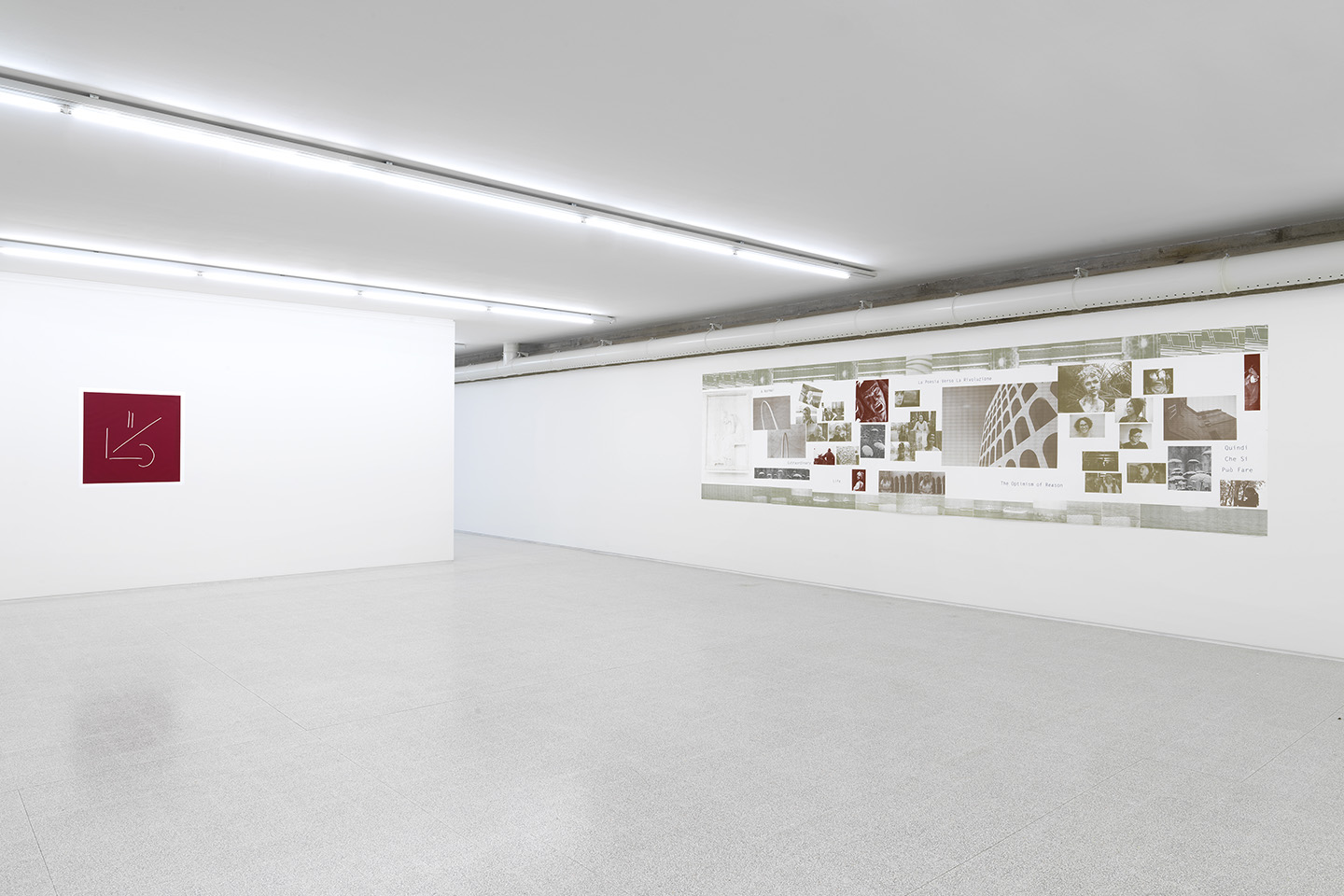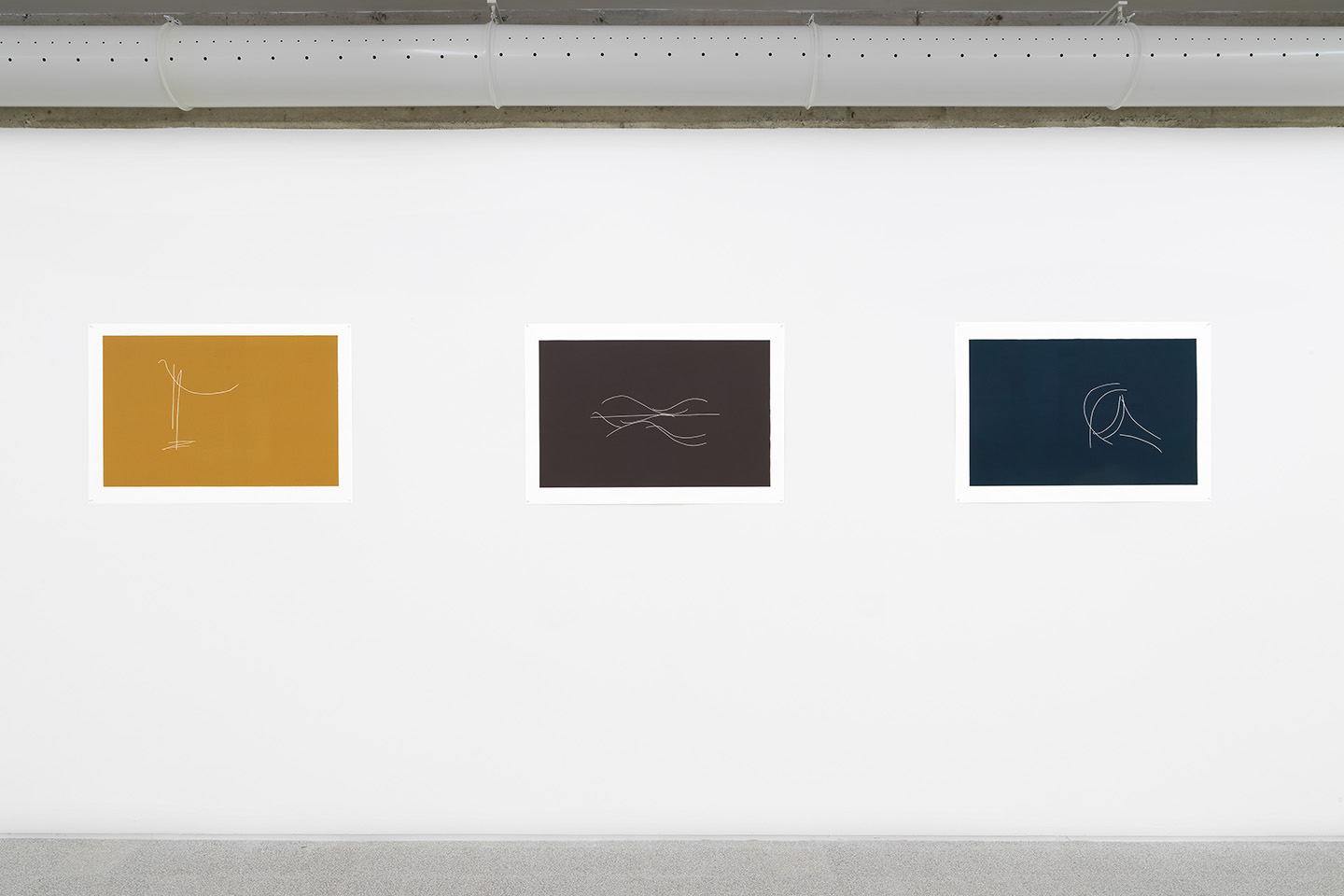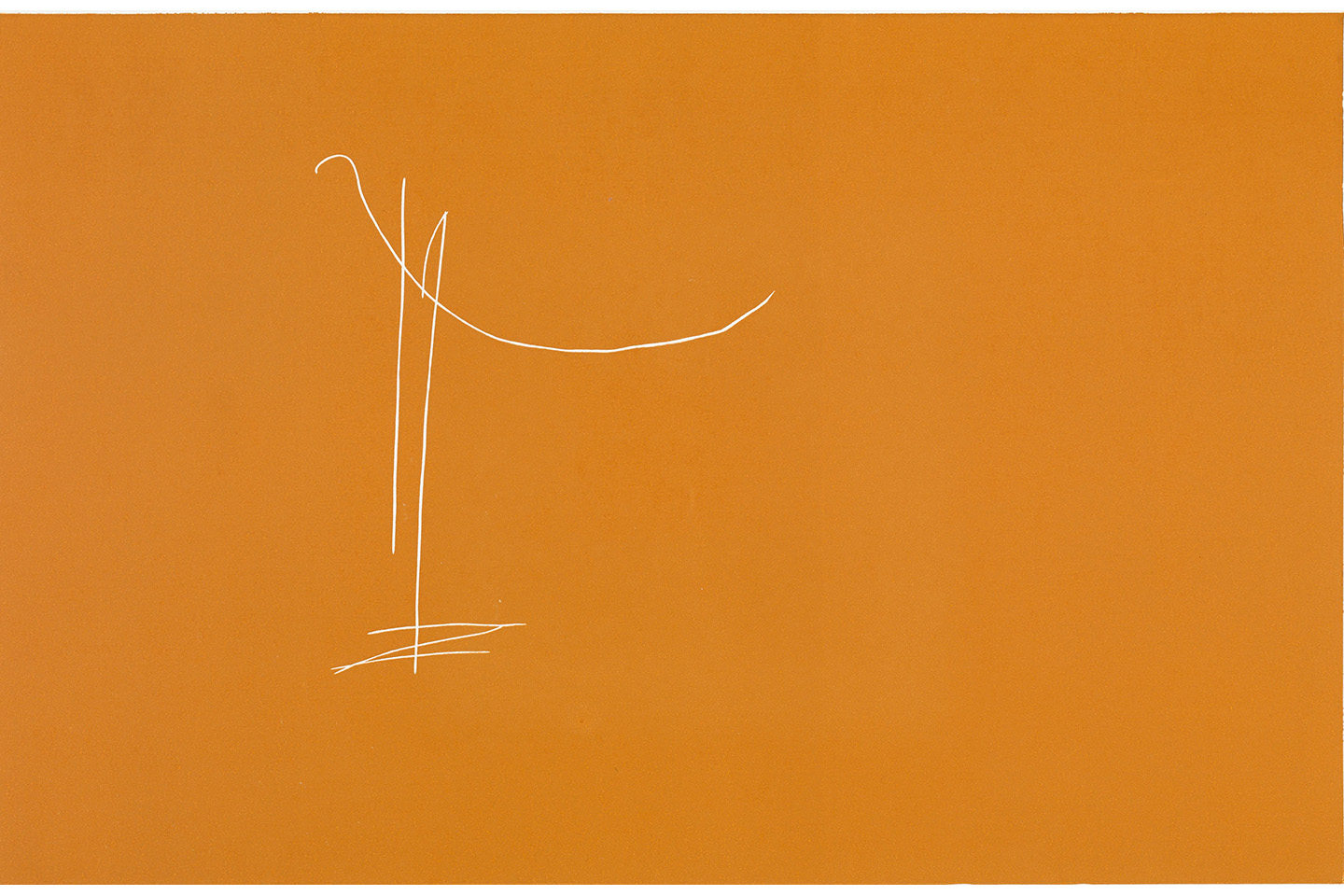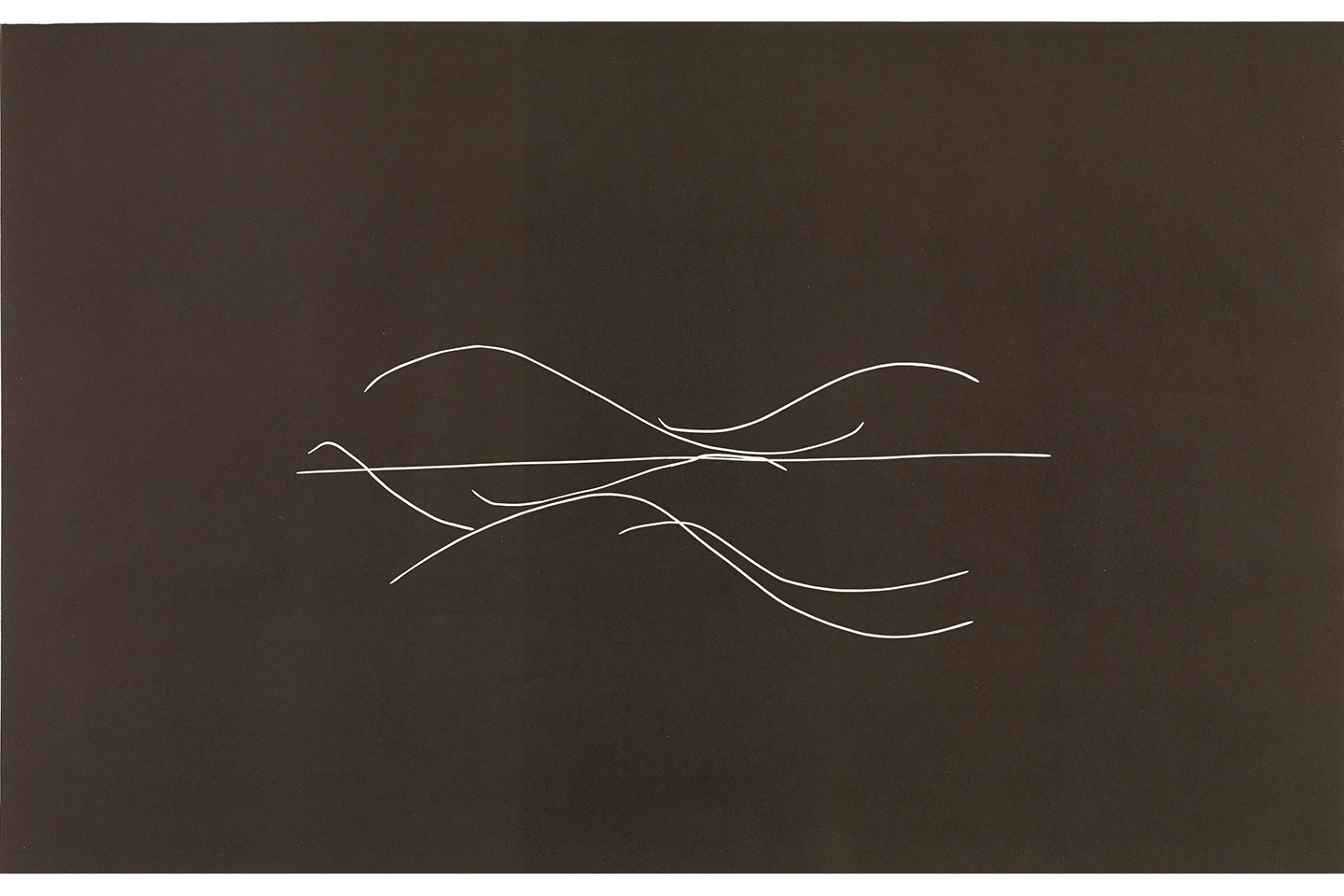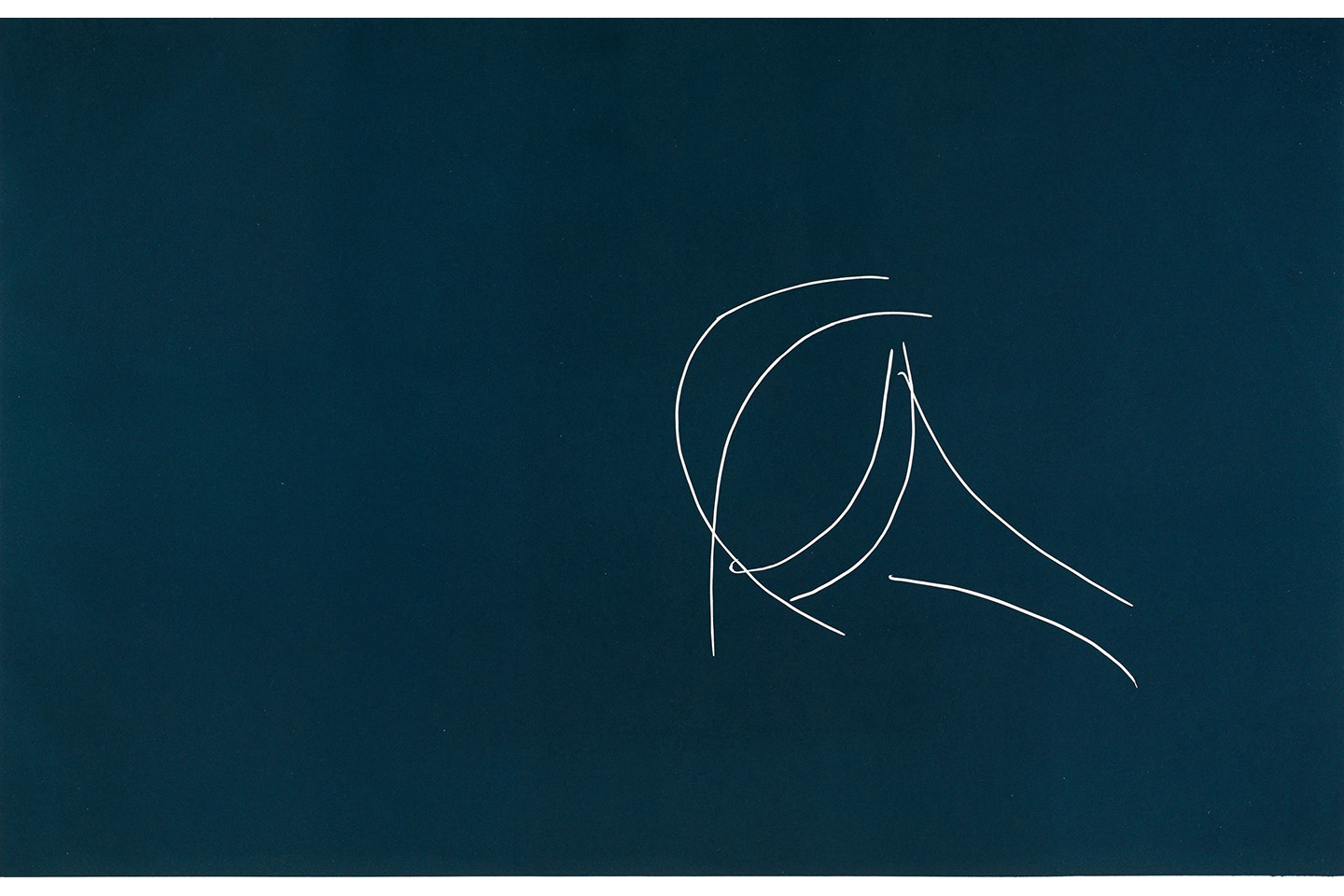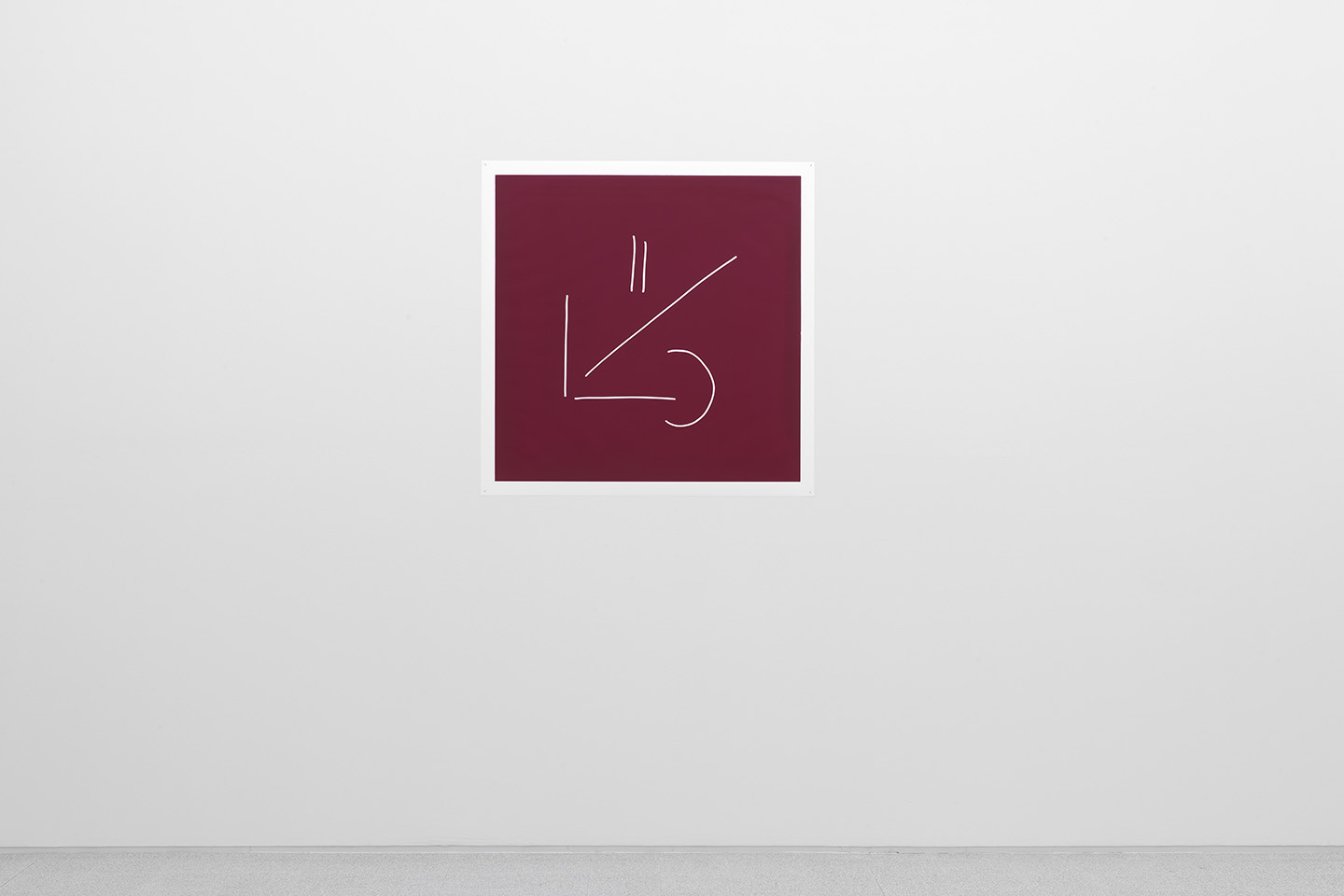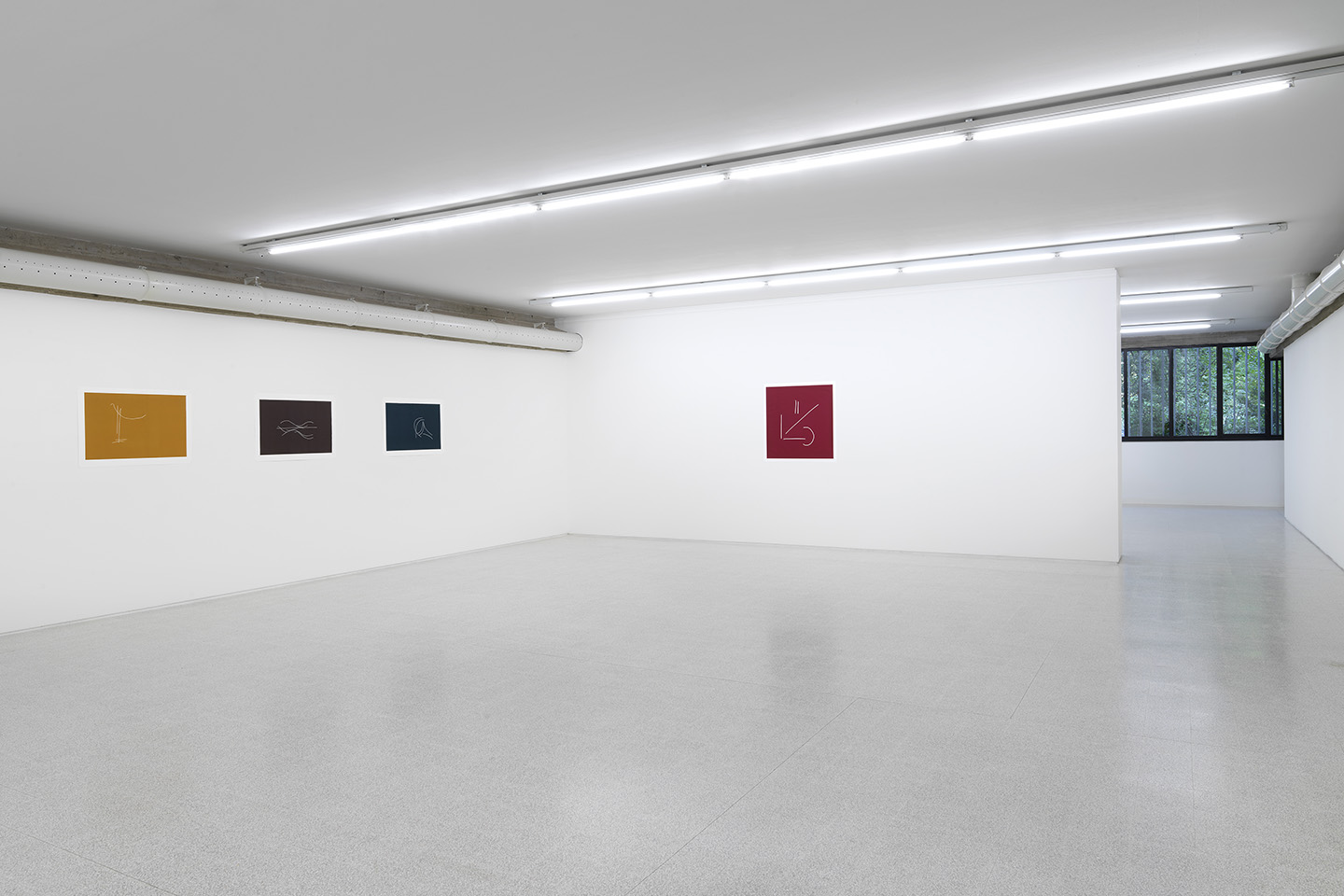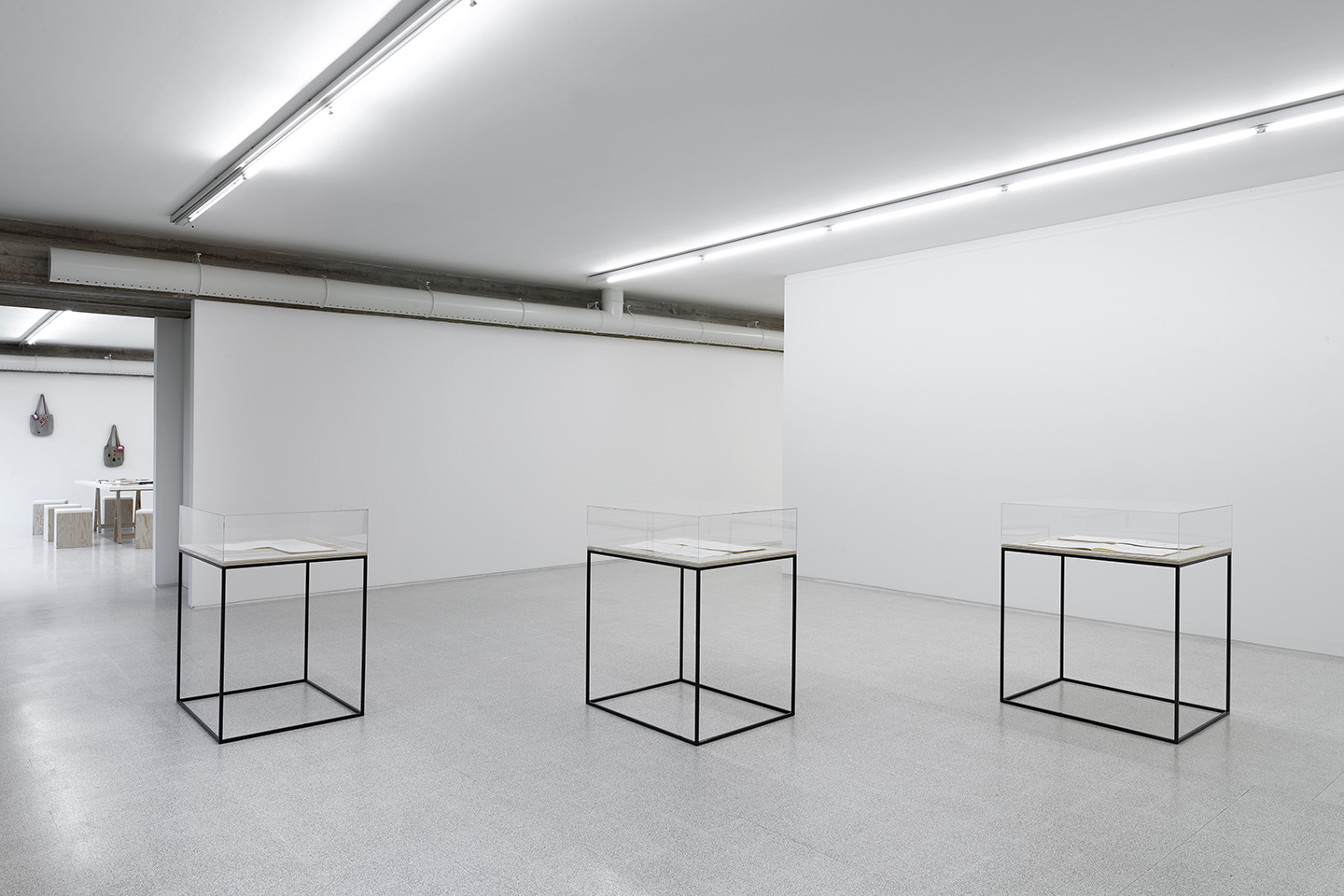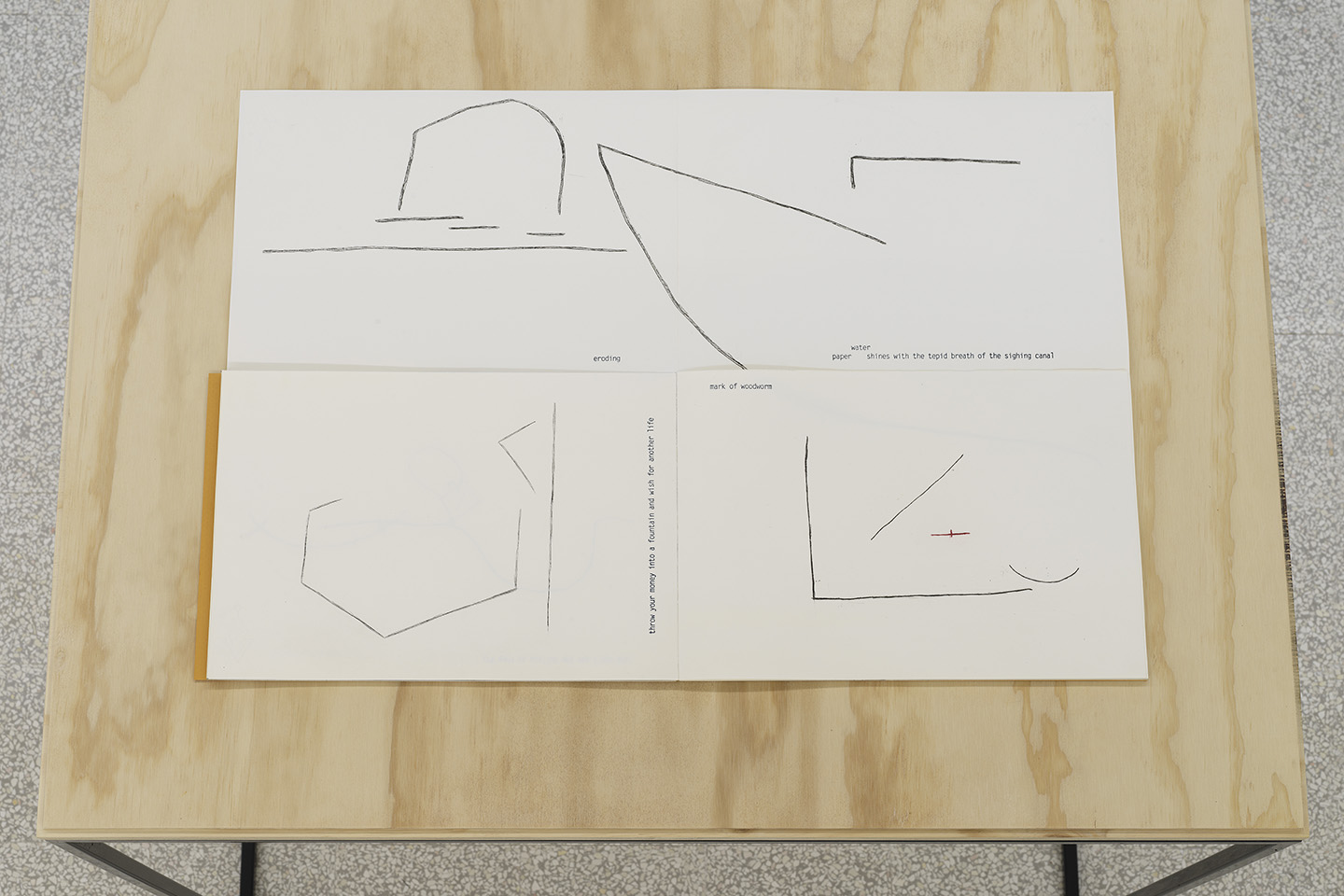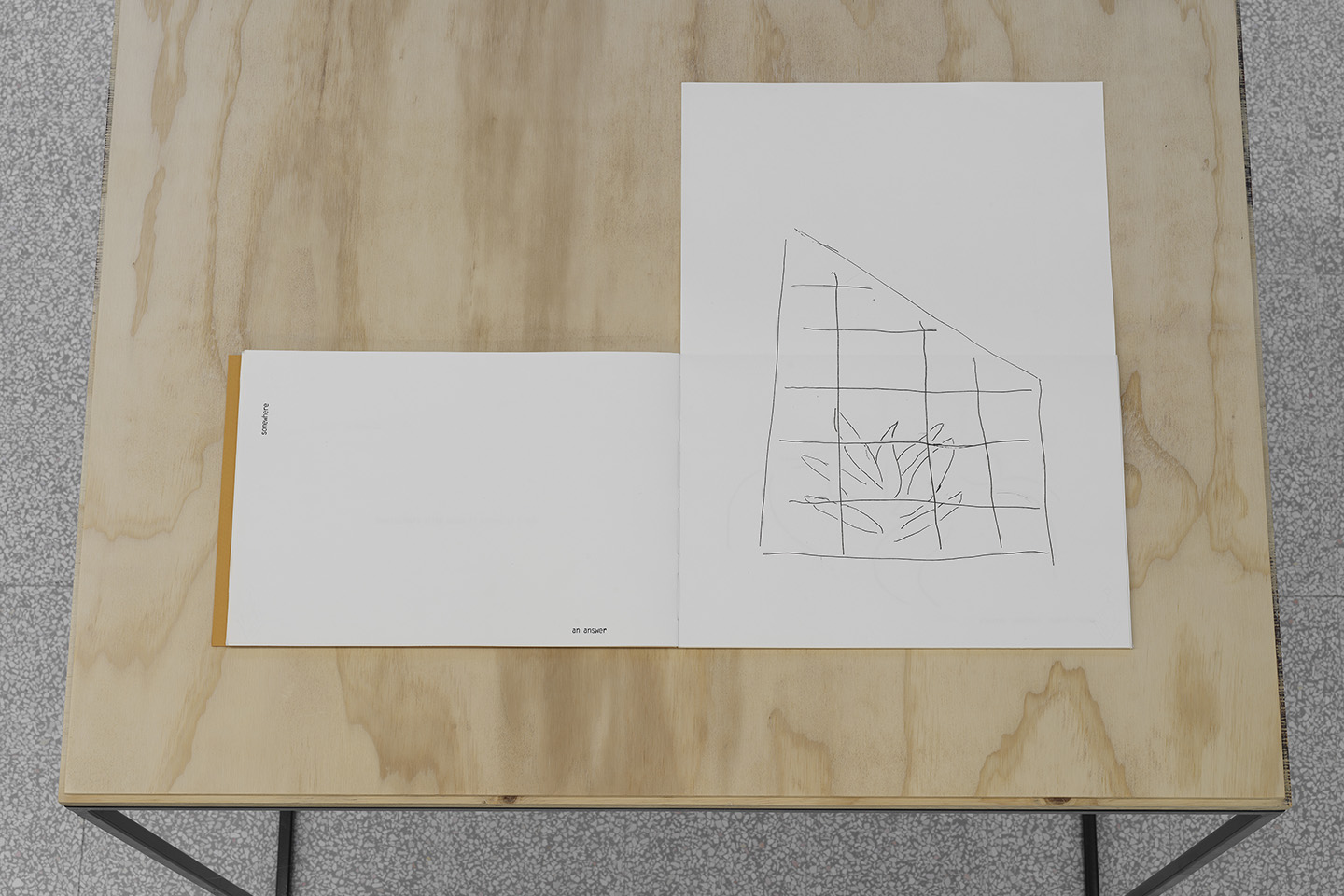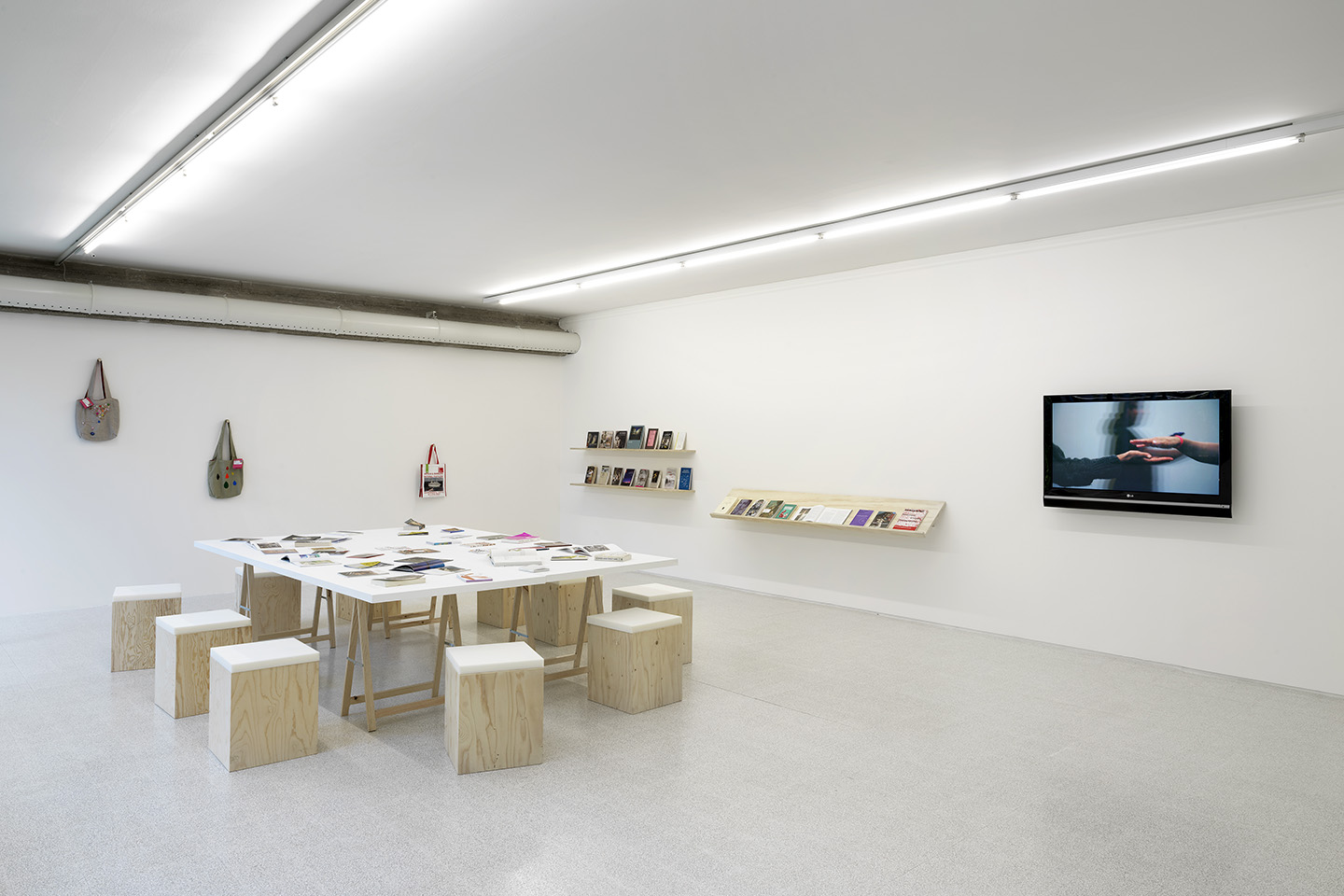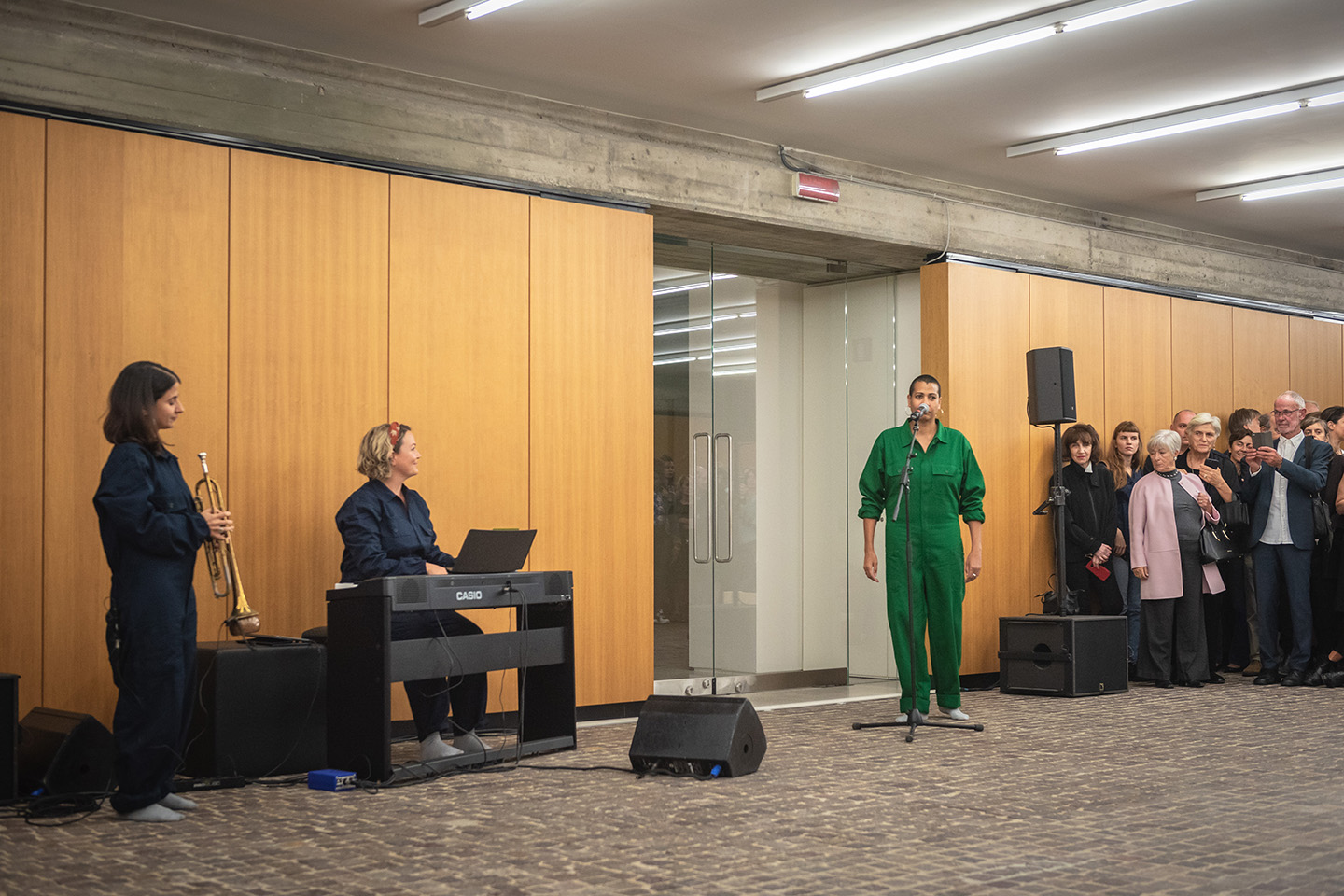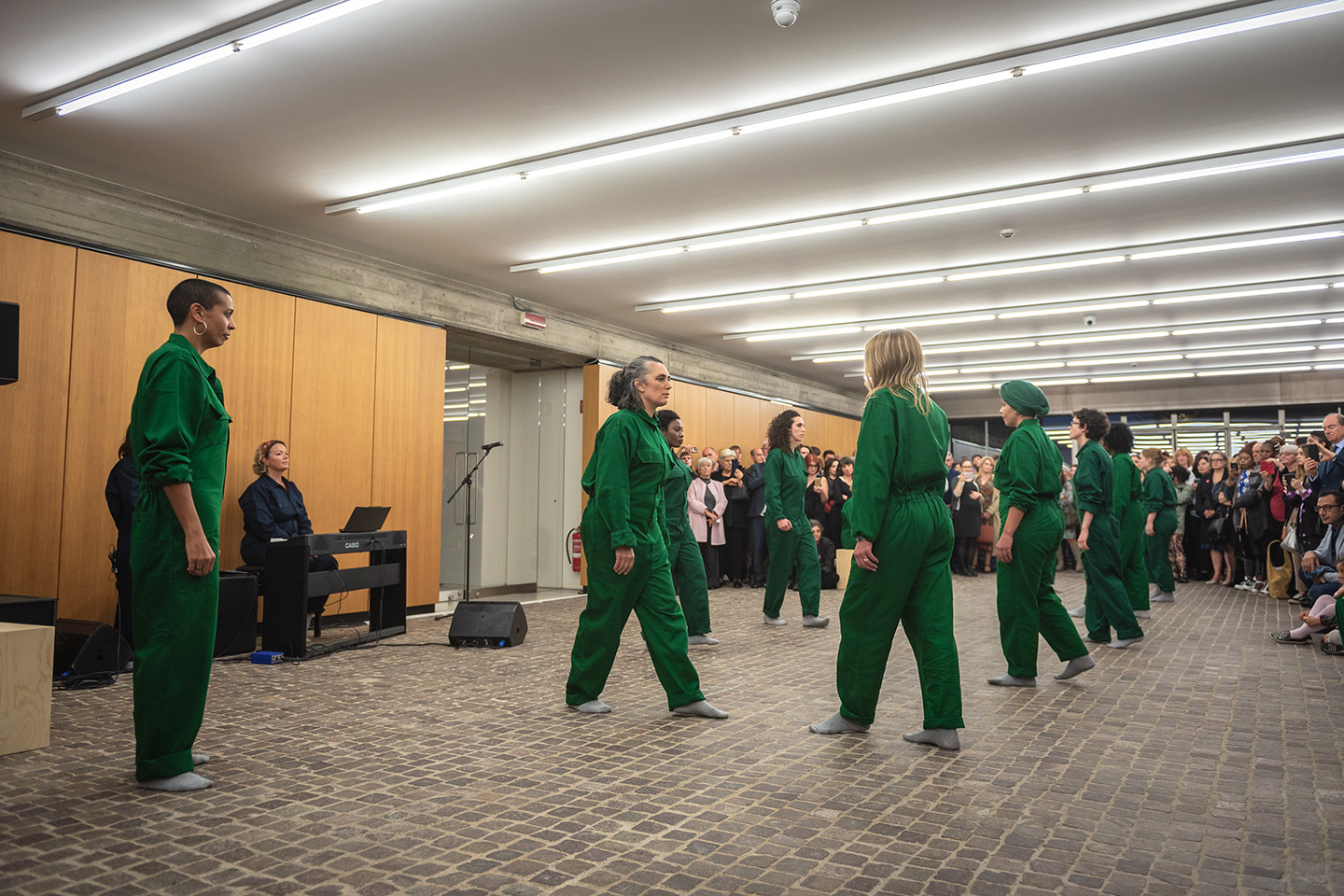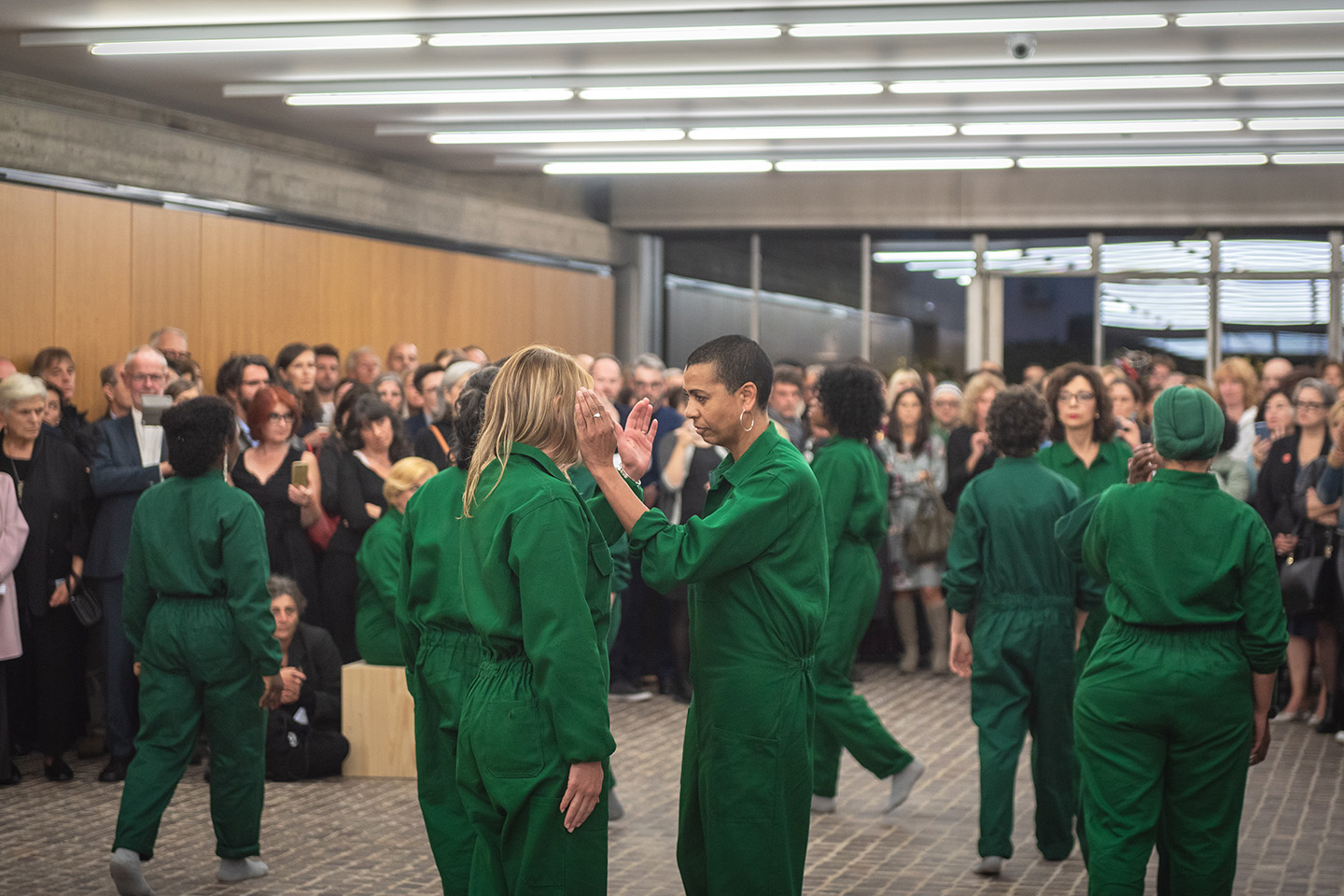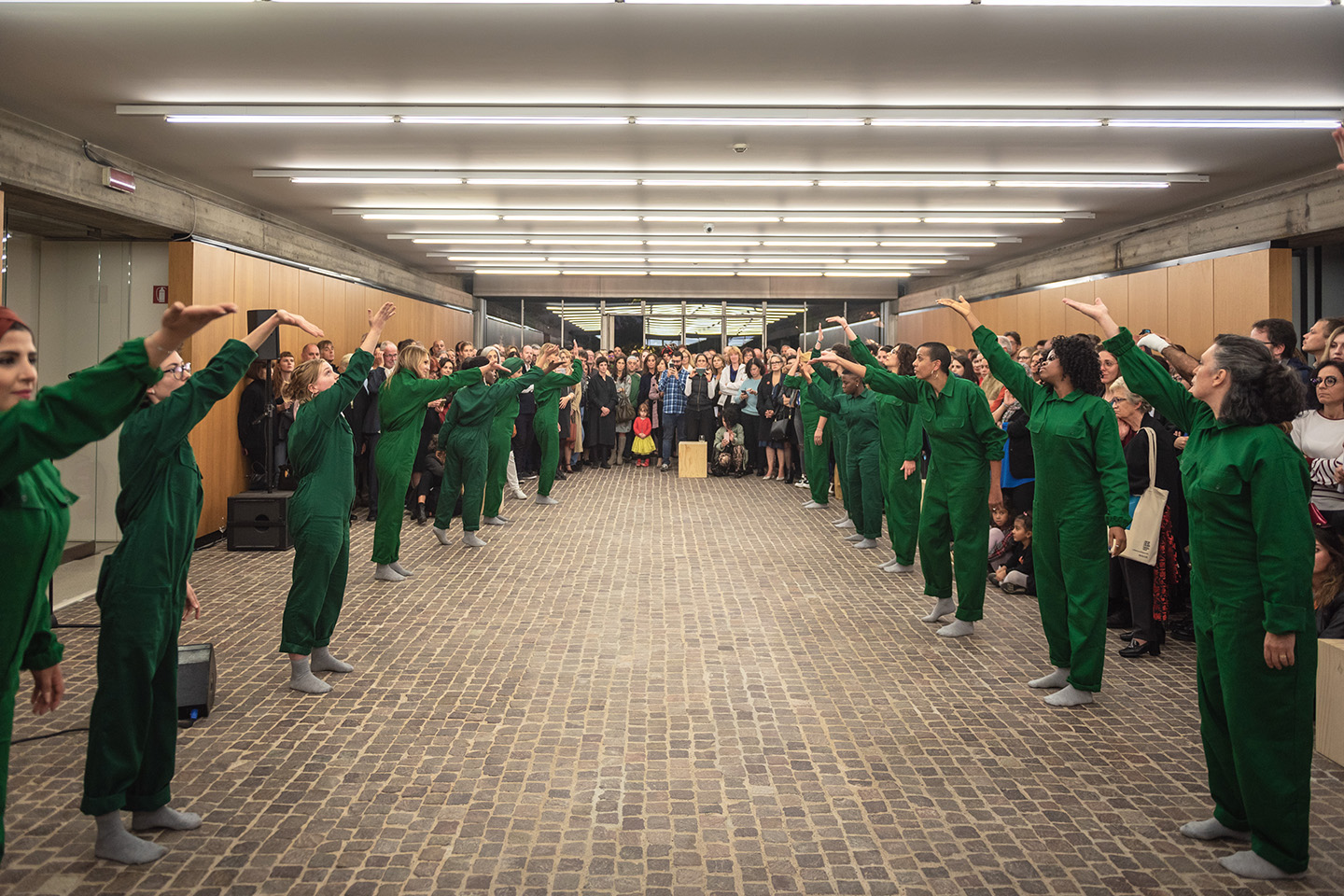 by Chiara Moioli
"How will it feel when it's time to move on?
Mother says kneel and pray
When it gets hard, I will roll those sleeves
Life can be so unkind"
.
—Michael Kiwanuka, "Solid Ground," from KIWANUKA (London: Polydor Ltd., 2019)

What does lament sound like? Ask Helen Cammock, and a multitude of voices unfurl—voices made of feelings that fail language but unfold through it. Lamentations, mourning, and grief are acknowledgments of pain embedded with ecstatic grace. They signal the ability to overcome distress via narrative, fellowship, and hope, and point toward what can be done, what is to come, and, ultimately, what stays within us along the path.
After winning the 7th Max Mara Art Prize for Women (2017–2019), a biannual award supporting female artists based in the United Kingdom, Cammock embarked on a journey leading to the conception of Che si può fare (What can be done), a show that premiered at Whitechapel Gallery, London, in summer 2019 and is now on view at Collezione Maramotti, Reggio Emilia, Italy. Consisting of a three-channel video installation, vinyl cut prints, a screenprinted frieze, an artist's book, and a research room, the exhibition is the outcome of a six-month residency in Italy in 2018 supported by Max Mara, Whitechapel Gallery, and Collezione Maramotti.
Cammock's present-day Grand Tour saw her roaming across six Italian cities—Bologna, Florence, Venice, Rome, Palermo, and Reggio Emilia—in search of expressions of lament by unheard female voices. The project's title, Che si può fare, is a take on the 1664 pre-operatic lament by Italian composer Barbara Strozzi (1619–1677). Strozzi and Francesca Caccini (1587–1640) were both acclaimed musicians of the Italian Baroque who are only now beginning to be rediscovered, and Cammock took them as points of departure for her new investigation. Voice—rarely singular—and music are the bedrock of Cammock's practice and the unifying elements of Che si può fare. Through them the artist unveils unforeseen articulations between the expression of lament, Baroque compositions, jazz, and blues, questioning mainstream historical narratives around blackness, womanhood, wealth, power, and vulnerability.
Voices and music recur in the video work at the core of the show, Chorus I (2019), a project about the power of voice and its transmission of knowledge. It combines historical lament (throughout the film Strozzi's Che si può fare is sung by Cammock, who took singing lessons as part of her residency) with the contemporary tragedies of women Cammock met on her travels, including social activists, migrants, refugees, a nun, and women who fought the Italian dictatorship.
Against footage of a field filled with giant yellow flowers harmoniously blowing in the wind, a woman narrates the harsh consequences of her rape as a child, culminating in the murder of the rapist, which led her to not talk for five years, as she thought she had caused the man's death by speaking his name: "To show you how out of evil there can come good: In those five years I read every book in the black school library. I read all the books I could get from the white school library. When I decided to speak, I had a lot to say, and many ways in which to say what I had to say. Out of this evil, which was a dark kind of evil—because rape on the body of a young person more often than not introduces cynicism, and there's nothing as tragic as a young cynic, since it means the person has gone from knowing nothing to believing in nothing. I was saved by that mutism. I was able to draw enough from human thought, human disappointments, and triumphs to myself triumph."
An immigrant woman, a host at the Santa Chiara community in Palermo, contemplates loss and mourning by retracing an exchange with another guest: "She was not happy; I asked her why. She said, 'I lost my mother.' As she told me, I said: 'Yes, life, it's so: it's bad or it's good. Life can never go just the way you want it to go.' She asked me: 'What do you think about that?' I told her that I lost my own father, too, several years before, when I was young. I said: 'Don't be scared, continue with your life, because your mother will always be there with you. We continue walking. Peace will be with you because your mother will always be there. Continue what you are doing in life. Your mother will not leave you and you will not leave your mother. Keep moving with the people around you, your friends, your brothers, your family.'"
Chorus I is an exaltation of resilience, a hymn to nonlinear paths, a celebration of the upheavals of which existence is made. To the artist, however, this endeavor was "not about just looking for sadness."1 Lament is rather a force that emboldens despite the hard times—indeed, right in the face of adversity. It embeds the time for gathering and that for action, serving also as a call to action.
"We were not people," recalls a partisan woman who embraced the Italian resistance during fascism, wistfully reflecting on the nothingness of the actual native political panorama and the fragmentation spreading across younger generations: "Maybe it's our fault, because having nothing, we gave you everything, and you haven't had to conquer it for yourselves." In Chorus I, Cammock—a strong believer in the idea of multiple histories—has given her time, her voice, her eyes, and her visibility as an artist to those she wishes had had her same possibilities to be heard, seen, encountered: a collective individuality of apparently ordinary people with unique stories who perform small gestures toward greater achievements. "These will not be the voices of influence, these will be the voices that I believe should have influence, simply because I believe that societies can never develop fully whilst certain voices, stories, experiences, wisdoms remain unheard."2
Footage of the cities in which the interviewees reside alternates on the screens; the images speak of incessantly blossoming nature and timeless architecture. Over these interludes Cammock rhythmically reads cadenced bits of poetry interspersed with religious music. A contemporary rendition of Strozzi's aria chanted by Cammock recurs like a mantra, steeping it in an elated condition that reaches its climax when a jazz trumpet—"a symbol for defiance and voice in my project"—enters the scene, creating a layered oral, visual, and symphonic collage.3
Bits and pieces of the video Chorus I reappear in a six-meter collaged frieze titled Chorus II (2019) shown on an adjacent wall, creating a symmetry: "Form is significant in my work, and the dialogue between works is always fundamental," says Cammock. Incorporating drawings, excerpts of texts, and stills from her videos, the frieze generates a feedback loop that additionally disrupts history's assumed linearity. "Chorus II articulates much of the content in Chorus I," notes the artist, "but in a different register. I am interested in how ideas can unfold across these registers and how, like the voice or an instrument, you can access something of the experience of them."4
Facing Chorus II is a triptych—again, an echo of the three-channel video installation and a continuation of it, and "a recurring 'shape'—because I didn't want to work across a binary, as I was interested in how impossible it is to capture a whole."5 The vinyl cut prints are titled Harp, Voice, and Trumpet (all 2019). They are pseudo-abstractions, recalling both the instruments they depict and sound waves. "I have used color blocks to frame and highlight the fragility of the line. The color is also a translation of how I saw the sound—not literally, as if a trumpet sound is 'blue,' but I did think about how color connects to psychological states."6
The screenprint Ubuntu (2019), referencing a southern African philosophy about the communion of humanity, expands on the concept of interconnectedness. The work came about during a leaving lunch when Cammock began to say her goodbyes to a woman activist and community supporter in Reggio Emilia. The artist recalls: "This woman took my hand and said: 'We don't need to say goodbye because you have Ubuntu and so do I. We will never be disconnected.' The most interesting translation of 'Ubuntu' for me is 'I am because we are.' This for me pulls together the constellation of the whole show."7
An adjacent room hosts Untitled (2019), an artist's book in an edition of four that Cammock realized at the Istituto Centrale per la Grafica in Rome, composed of twelve etchings here encapsulated in three glass vitrines. The last space, a research room, is dedicated to a collection of books and objects that Cammock gathered or was given while in Italy. This is a space of reflection, a space to unfold and unpack Chorus I a little more. "It is a reference space but it also gives the viewer a window into some of my research process. It also represents the exchanges I had along the way—each book holds a story through its existence in the space."8
Che si può fare is "a show that attempts to evoke different intensities across a range of mediums within a constellation."9 It expands on the power of the voice, bearing witness for women across geographies, languages, and words. Cammock is mindful of words: "I have probably always been fixated on words. I love speaking and I love language. But I am also really aware of how powerful language is—its ability to control, to manipulate, to investigate, to exclude, to include and collude with. While language is used as a tool to control, it can also be a means to explore… For me, the very word is a misnomer—there can only ever be multiplicitous collections of histories, which are subject to manipulation, bias, omissions, truth, and storytelling in varying measures depending on who's doing the telling and to whom."10
Aiming to insert new histories into dominant historical frameworks, lament—its loss, longing, resistance, and resilience, a shared embodiment of individual sorrow—reveals itself as the ideal agent through which explore omissions and bring forth a chorus of expressive, politicized voices from different times and places—to irrevocably take notice that something can be (and is) done.
[1] Chris Fite-Wassilak, "A New Voice: Helen Cammock Wins the 2018 Max Mara Prize for Women," Frieze, April 18, 2018, https://frieze.com/article/new-voice-helen-cammock-wins-2018-max-mara-prize-women.
[2] Fite-Wassilak, "A New Voice."
[3] Author interview with Helen Cammock, November 7, 2019.
[4] Author interview with Helen Cammock, November 7, 2019.
[5] Author interview with Helen Cammock, November 7, 2019.
[6] Author interview with Helen Cammock, November 7, 2019.
[7] Author interview with Helen Cammock, November 7, 2019.
[8] Author interview with Helen Cammock, November 7, 2019.
[9] Author interview with Helen Cammock, November 7, 2019.
[10] Helen Cammock in conversation with Bina von Stauffenberg, in Helen Cammock. Che si può fare (What can be done) (London: Whitechapel Gallery, 2019), 113.
Helen Cammock (b. 1970, United Kingdom) lives and works in London. She is the 7th winner of the prestigious Max Mara Art Prize for Women (2017–2019). Selected solo shows include The Sound of Words, Reading International, U.K. (2019); Che si può fare (What can be done), Whitechapel Gallery, London (2019); Shouting in Whispers, Reading International, U.K. (2019); The Long Note, Irish Museum of Modern Art, Dublin (2019); The Long Not, Void, Derry, U.K. (2018); and Shouting in Whispers, Cubitt Gallery, London (2017). Selected group exhibitions include Exercises in Style, A Plus A Gallery, Venice (2019); Get Up, Stand Up Now, Somerset House, London (2019); More of an Avalanche, Wysing Arts Centre, Cambridge, U.K. (2018); and Precarious Art: Artificial Boundaries I–II, London, Berlin, Beirut (2017). Helen Cammock is one of the shortlisted artists for the Turner Prize 2019.
at Collezione Maramotti, Reggio Emilia
until 16 February 2020