EXHIBITIONS
Celia Hempton "Lupa" at Galerie Sultana, Paris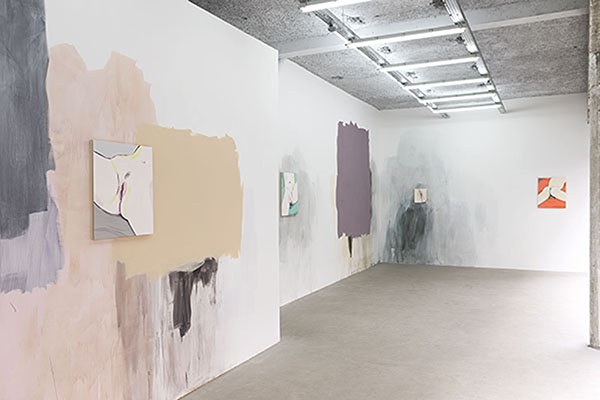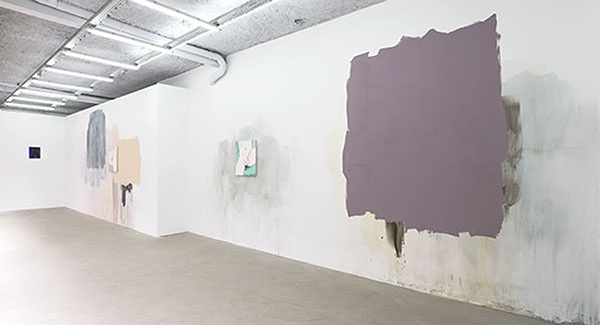 Taking its name from the mythical wolf that suckled the two boys Romulus and Remus, the name was also used in Roman times as a slang word for a prostitute. In Spanish a Lupa is a magnifying glass.

This exhibition forms part of a series of installations where the artist has hung paintings made in the studio onto site-specific wall paintings. The gallery walls have been painted with overlaying patches of paint, some areas whitewashed, deleted and re-painted in blocks of opaque colour.
The wall paintings are a continuation of Hempton's interest in utilizing the extremities within painterly convention, repre- sentation and function. They also serve as a context, sometimes fluctuating in temperature and compatibility, for the nude paintings that hang on them.
The small nude paintings—specifically of body parts usually hidden—are made in situ within a day, a few feet from the model, for the whole duration of the painting's production.
.
until 25 July 2015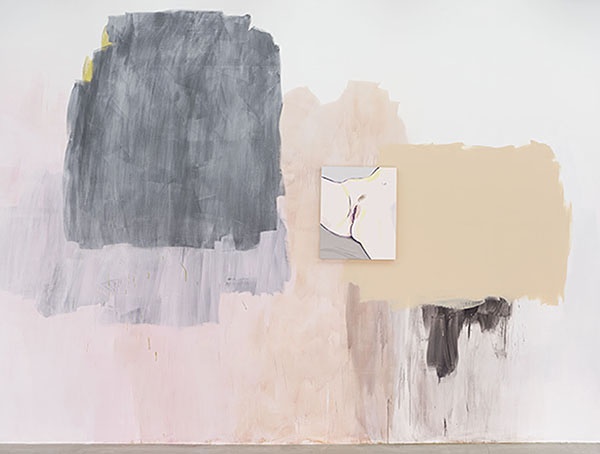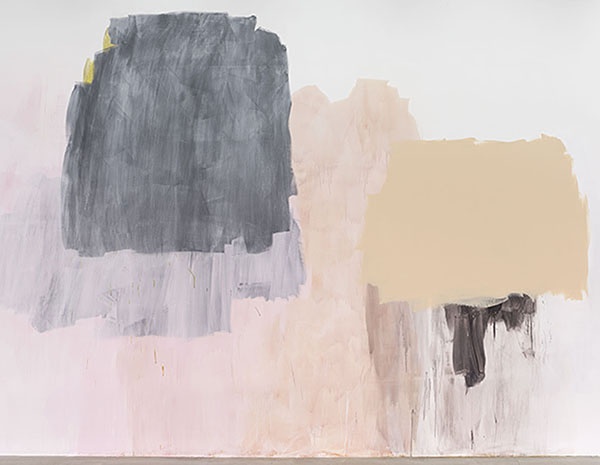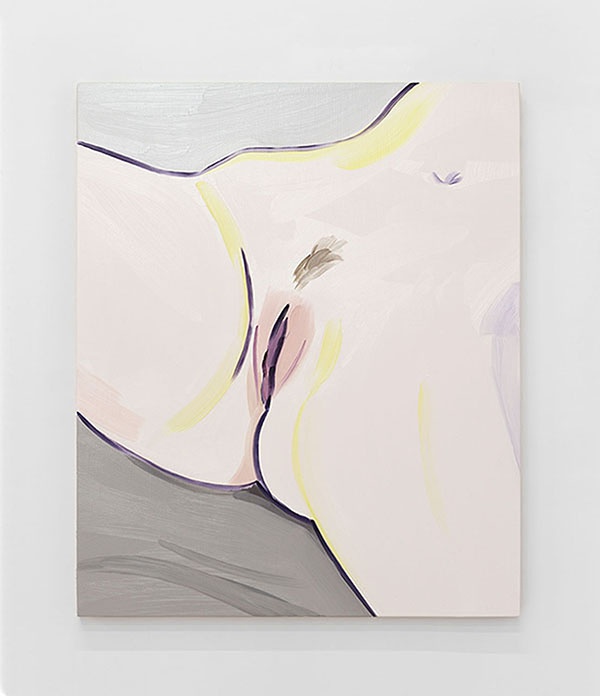 Kajsa, 2015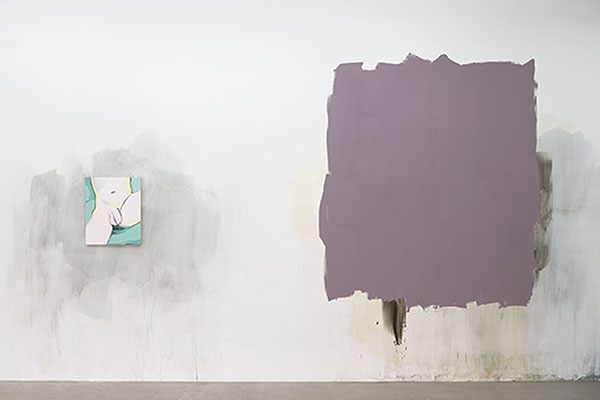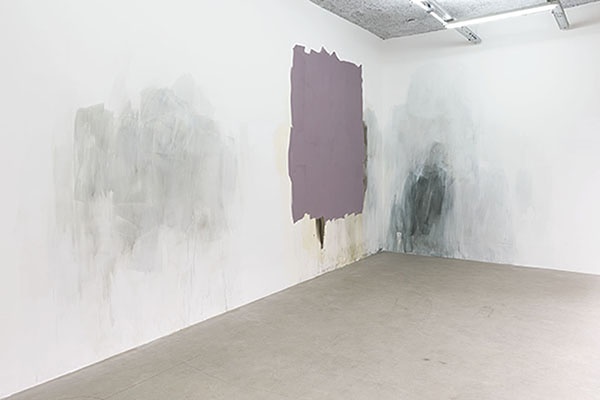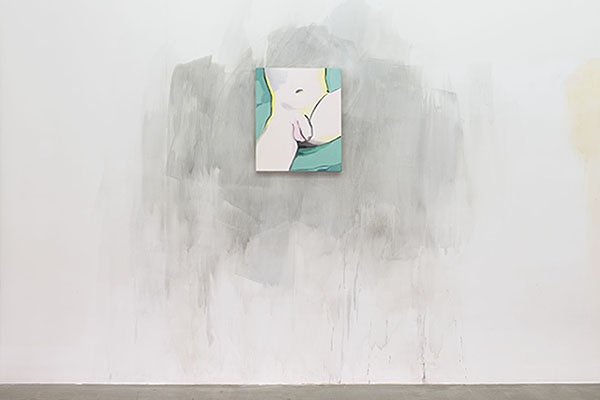 Josh, 2015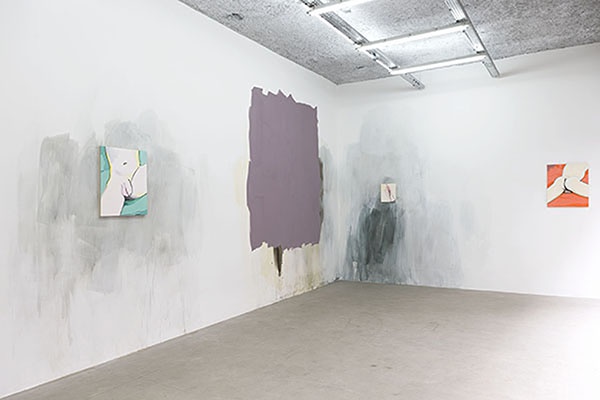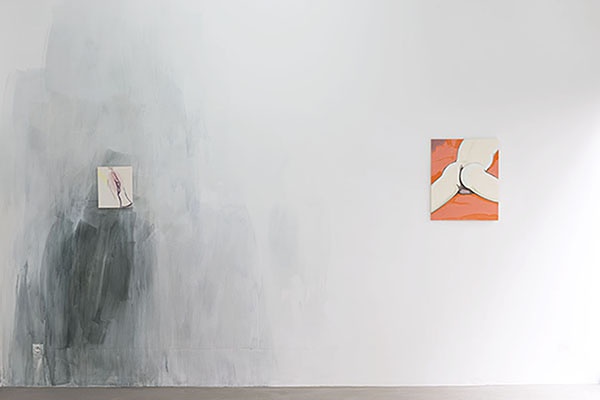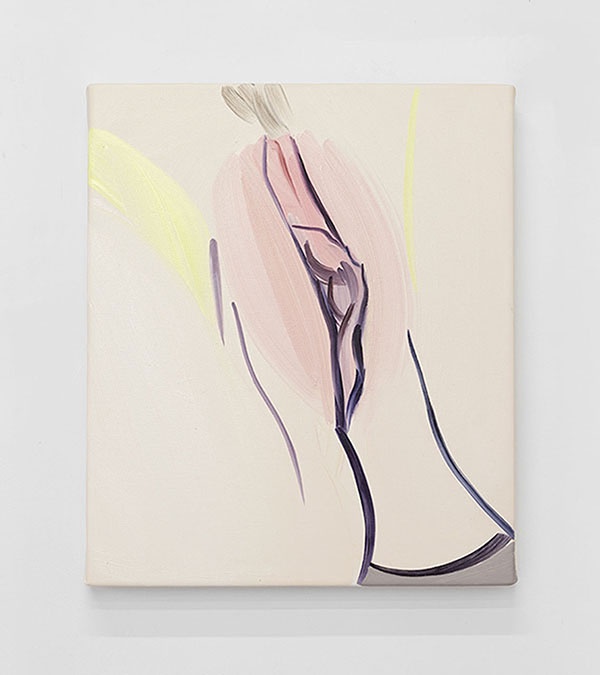 Kajsa, 2015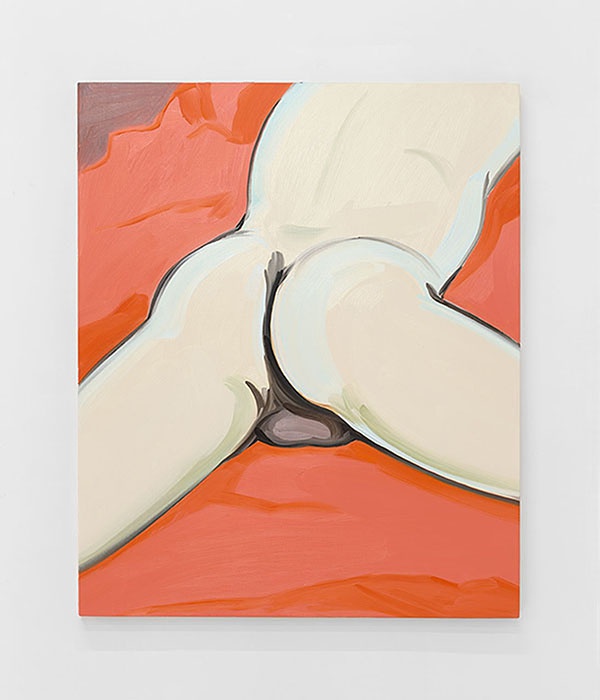 James, 2015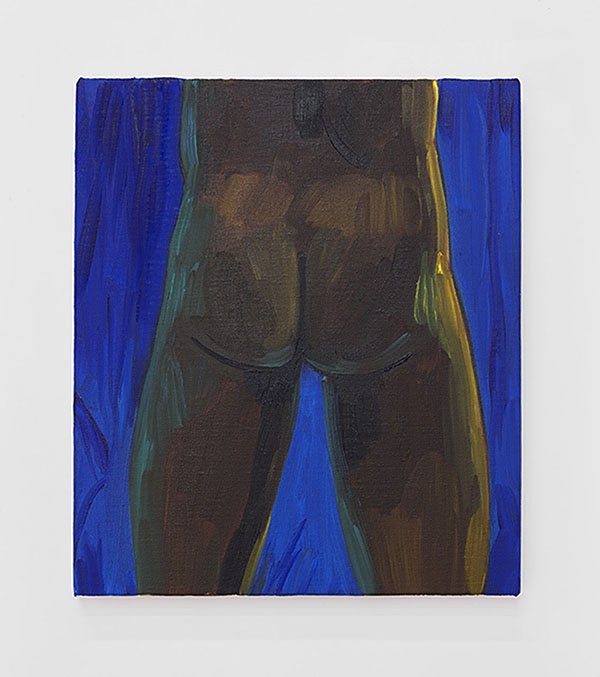 Kamal, 2015
.
Celia Hempton "Lupa" installation views at Galerie Sultana, Paris, 2015
Courtesy: Galerie Sultana, Paris.