CONVERSATIONS Mousse 21
Earth Sound Research Revival: Henrik Håkansson
Close
1
2
3
4
5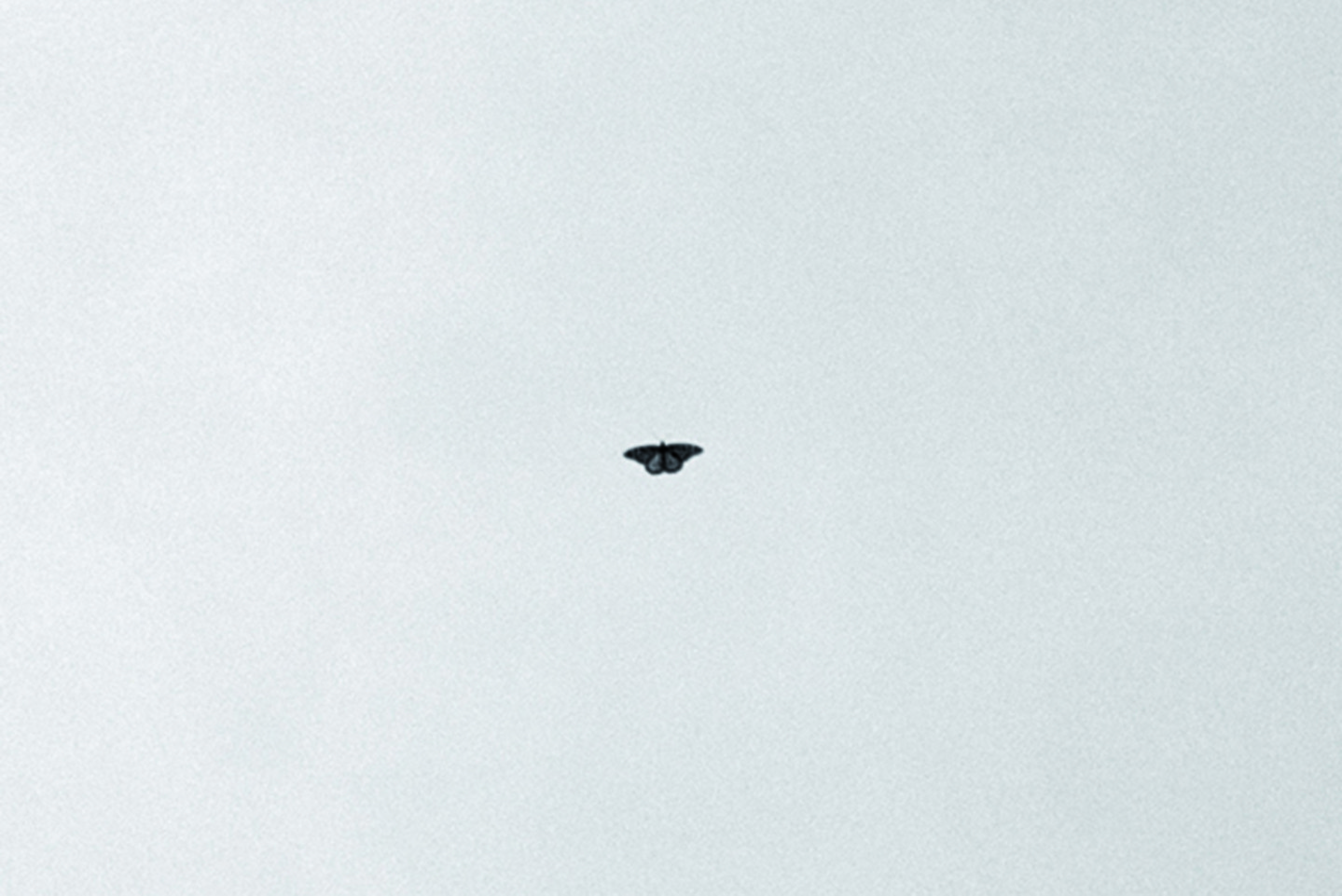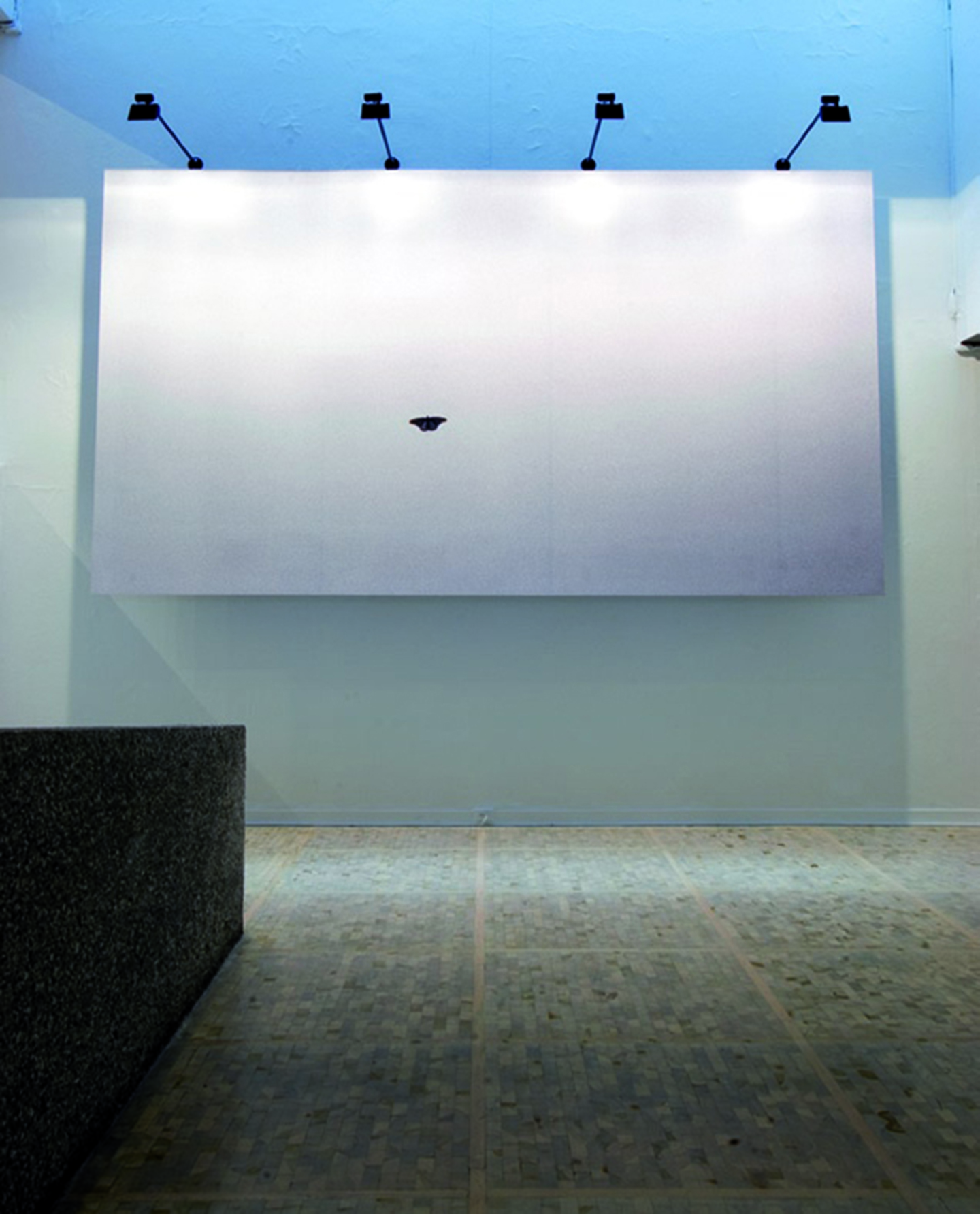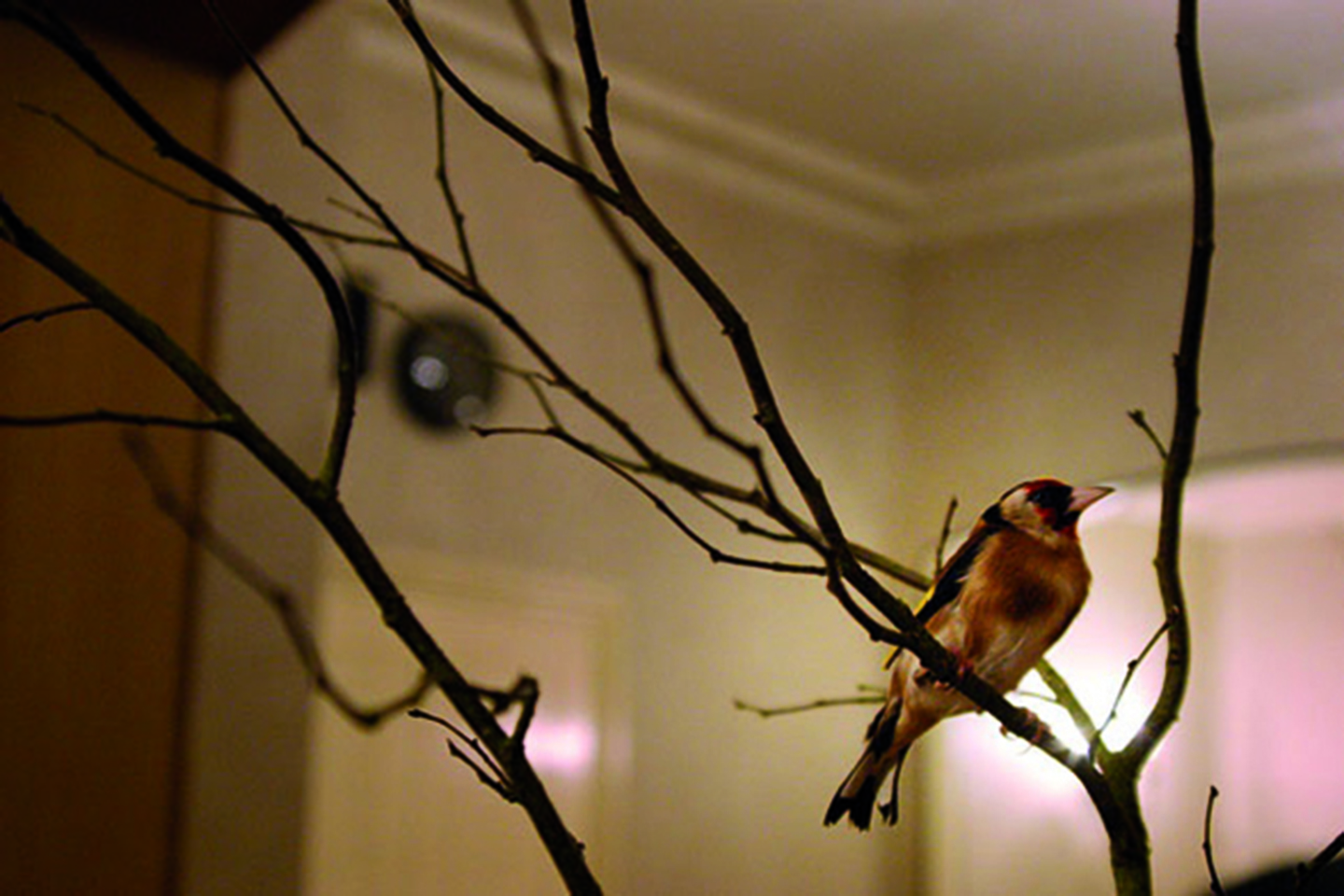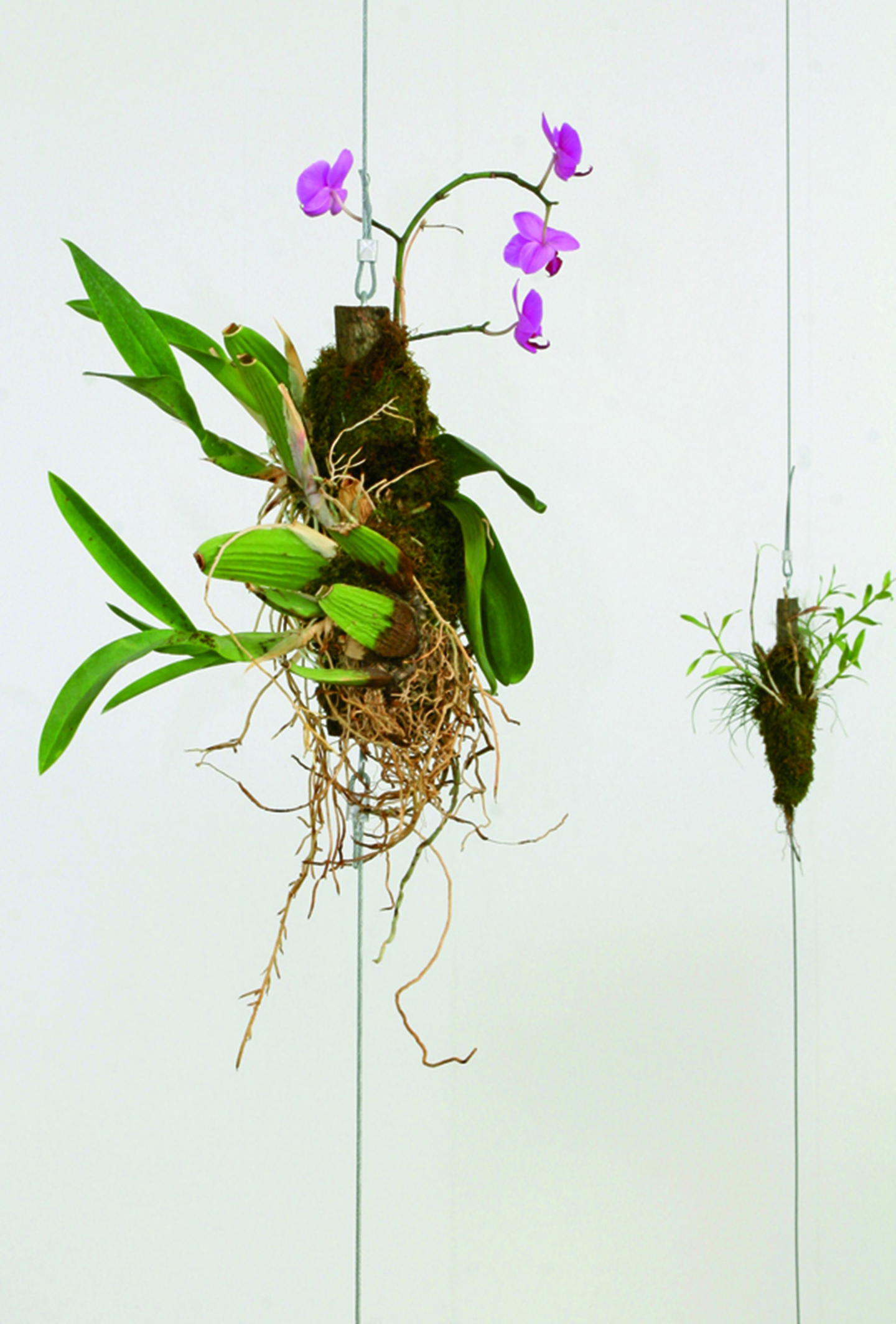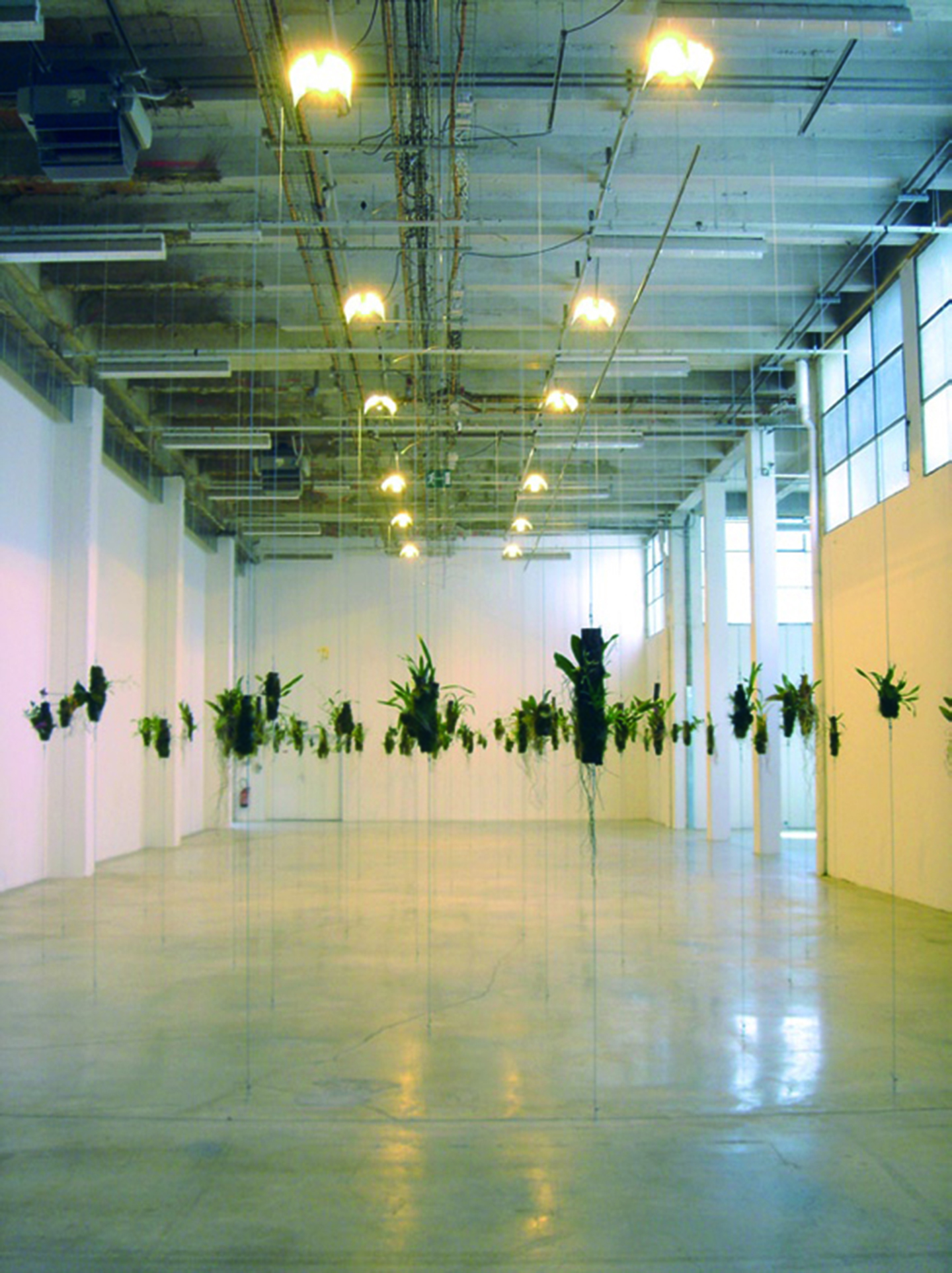 by Jörg Heiser
In his recent work, Henrik Håkansson has focused on the repetitions and patterns produced by mass appearances of different species, captured through timer systems. Inspired by animal technologies ranging from bat echolocation to birdcalls, Håkansson's pieces exist in a state of grace that lies between scientific experimentation, documentation, and "natural" romanticism. In the interview that follows, Jörg Heiser explores the latest artistic and musical output of this Swedish artist.

JÖRG HEISER: Recently I passed by the horse chestnut trees next to the Berlin cathedral, where every year in autumn up to 40,000 starlings stop over temporarily. It's a fascinating spectacle—there they were again, the polyphonic sounds of their voices, and the way they lined up like a string of pearls on a building crane nearby. I couldn't help but think of witnessing you shooting 16mm at the site in 2002, capturing their extremely coordinated flights in formation. Another experience that comes to mind is when I watched you taking super-slowmotion footage of flies at your house in rural Sweden in 2006… The starling footage has been used for a monitor installation and a video projection, but it's yet to be decided whether you might finally also show it as a film, while the fly footage is waiting for the right moment and context to be realised and completed at all. Do you have a continuing need to revisit the protagonists of your work, reconsider them, like a biologist would revisit an animal population after years? Did you ever feel some kind of anxiety or even repulsion in terms of re-confronting a species or specimen? Or is the work done when it's finally done and you move on?
HENRIK HÅKANSSON: Anxiety and the decision to move on come together at all times, as nothing is ever ended. In the cases you mention, or in general, I see the work as a process that naturally relates to the process it relates to. A form of infinity, a kind of circular movement that always goes back to where it started, but without a beginning or end. A problematic aspect, as in many ways I very often look back to works that seem finished with some kind of repulsion, as they could have come out differently, but I would never use the word or feel repulsion towards the subject or topic of any project. In the end, to answer this question I would say that I do have an urge to revisit, or to find a way to follow up on things, or to stay with or within. I do probably consider the works I produce as being parts of one continuous project.
JH: There are two quite distinct strands in this continuous project: on the one hand there is the observational work, often involving surveillance equipment such as remote cameras placed in the regular habitat of the protagonists, as in the series of works realized in the southern Lacandon rainforest of Mexico, for your exhibition at Museo Rufino Tamayo, Mexico City, in 2008, which included cameo appearances of tapirs or jaguars. On the other hand, there is work that involves the live performance of living beings in art spaces, whether it's the crickets on stage for Monsters of Rock (1997), competing against their own sounds transmitted over the speaker system, or the orchids and plants of Broken Forest (2006), suspended in mid-air like the fragment of a biotope catapulted into outer space. Would you agree there are these two strands? And don't they translate the typical forms of the digital age—the Big Brother/Facebook-type mutual observation and performance of the self—into the context of nature, as if to see what happens in that collision?
HH: The works are certainly reflective of things happening around me in a more general sense, but otherwise there has so far not been a reason to concentrate on a special technique or specific media or methods to create a series, or one defined style. The concerns are different each time, so instead I divide my work into groups that are simply media, such as 35mm or 16mm film, video, photography, text, sound, performance, installation, painting etc. Sometimes I refer to them as film stills, soundscapes, documents, observations, environments, fragments, to name but a few. More recently, there has been a more defined interest in the time, date and space aspect as well. I would say that works such as Monsters of Rock, or actually most works done before 2006, are now archival. My focus is now more on observation—and documentation—based works, as well as purely visual aspects including the methods of painting. The collision or the big bang, or Big Brother, is perhaps just a reference, but it is present.
JH: Music always, in a way, is a crucial frame of reference, no? As a kind of atmosphere, timbre or sound? And also, maybe, the Romantic tradition, both in regard to methodological ideas like "the fragmentary", but also in terms of the song, the singer, as romantic tropes? The single bird performing a song, or even only the fragment of a song, has kept recurring in your work…
HH: The nature of romance is perhaps the concept of beauty, as every single note in a bird's call might be the romance of nature. This as such might be the evolution of music and so stands as a great inspiration for the kind of communication I'm trying to achieve. So in terms of method, as you put it, even fragments of music are a generating force. Behind my work desk, there are a number of guitars and amplifiers just within arm's reach, and the possibility of great amplification is a current driving force in my work. So yes, there are musical references to create the atmosphere of the work in general, and maybe this is where the worlds collide. In the distant call of a buzzard outside of my window and the distorted feedback of a Fender Jaguar over what is currently my favorite guitar amplifier, the Earth Sound Research Revival… Even those names already generate some kind of undefined energy…
JH: In your work electricity is not just a technical requirement, but an embodiment of psychic and bodily energies. Dr. Frankenstein's monster, the other way round: not a single body composed of dead elements, but living beings fragmented into sounds, images, machineries, sometimes ghost-like presences. What do you make of the kind of cyber-animalisms, hybridities between animals and humans and technology, that theorist Donna Haraway develops, for example? She has written extensively about the National Geographic television show Crittercams, where turtles or whales are fitted with remote cameras etc. Do you look to this stuff? Do you, for example, see bats with their sonic navigational powers as being in some way "technological"?
HH: Bats would be a great example of technology. The echolocation calls are something very inspiring. The whole idea of the signals transmitted to be reflected and captured, the technology of hunting, radar. Most technologies or electric phenomena have a biological source; powers that are natural, but not always understood. I'm personally not too involved in human cyborg relations, but seeing the cyborg developments at the brink of animal technology is not difficult. Something like Crittercams might allow us to explore different angles, but still these angles just reflect the way we see things—they are not a translator of the bats' or insects' vision. Though I'm seeking ways out of the electrically powered techniques in my work, I still find an attraction in the possibilities of those cameras and the possibilities of being there but not present. To quote musician and recording artist Will Oldham: "The unique power of recording equipment is that it actually can capture something as it's happening, something that has never happened before".
JH: You make music yourself with fellow artist Johan Zetterquist?
HH: Yes, and artist Bo Melin.
JH: Doom sounds, right—when will we be able to hear a recording?
HH: Soon.
JH: Do you see this as directly feeding into your work? Or do you see it as separate? Correct me if I'm wrong but so far you have never used music made by yourself in any of your pieces, have you?
HH: I do not separate the music project for myself, but I do currently see this project as separate from the works that are presented within the exhibition context. I haven't yet included my own produced sounds in works, but I wouldn't say that it would never happen.
JH: Your fondness for "heavy" sounds, whether avant-garde or "plain" Motörhead type, seems juxtaposed with the fragility and beauty of a small bird peeping (or not even peeping) in front of a large, anxious auditorium, as in the Frieze Art Fair project of 2005. So how does the heavy relate to the delicate?
HH: Music is essential; musical improvisation for example expands the system, and I use it for myself to relax my mind. Imaging then a total improvisation among the birds, frogs or insects—and then using very controlled and frequency-pitched sounds. And in that regard I find it of great interest to work around the form of single delicate notes or movements; around a directed, yet uncontrolled situation, presented with the performative method that music or theater can achieve.
JH: I remember you once told me how as a kid you found a beetle frozen in ice. You took it home, presuming it was dead; the ice melted, and the next morning when you looked for it the beetle was gone. This surprising event, this epiphany of the wonder of nature that expresses itself in a glimpse or fleeting event, is that still something you look for when you make a new work? For example, your latest project?
HH: Of course a surprise is a nice element to any work you are trying to achieve, just as the beetle in this story turned up crawling on my bookshelf the next day. However the surprise itself might not be the main driving force behind my works. What I'm searching for, or think is interesting in my work, is something that deals with the organized randomness that we are surrounded by. As for recent directions in my work, "collecting" is key, "observation" still as well. At the moment, I'm looking into different methods of measuring quantity, repeated moments and patterns in mass appearances of various species, so I'm using a lot of time-based set-ups, or even reusing trap sets that have been used by others, as a reflection on visual and conceptual methods of study. The most interesting part to me at the moment is to bring classical issues within the visual art—painting, drawing—into play: such as working with organized but yet random surfaces covered with bird droppings, or sticky traps covered with flies or varieties in species. Another example of this kind of organized randomness is high speed films, where while actually shooting the footage you are not aware of the actual moment you succeeded in capturing, whatever it is that you captured in the end, the decisive moment, if there is one.
Originally published on Mousse 21 (November-December 2009)