ESSAYS Mousse 69
No Windows but Doors: Henrik Olesen
Close
1
2
3
4
5
6
7
8
9
10
11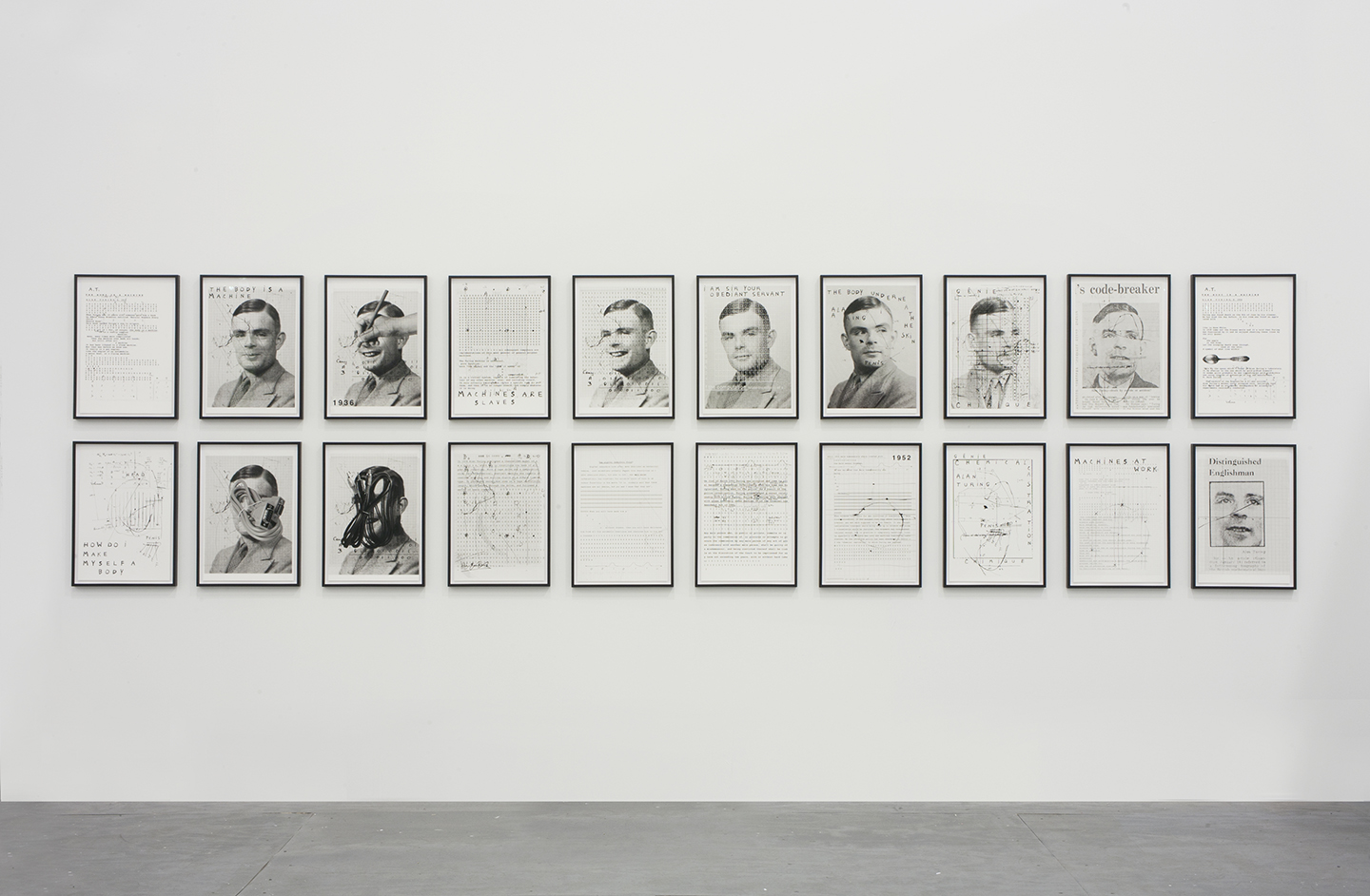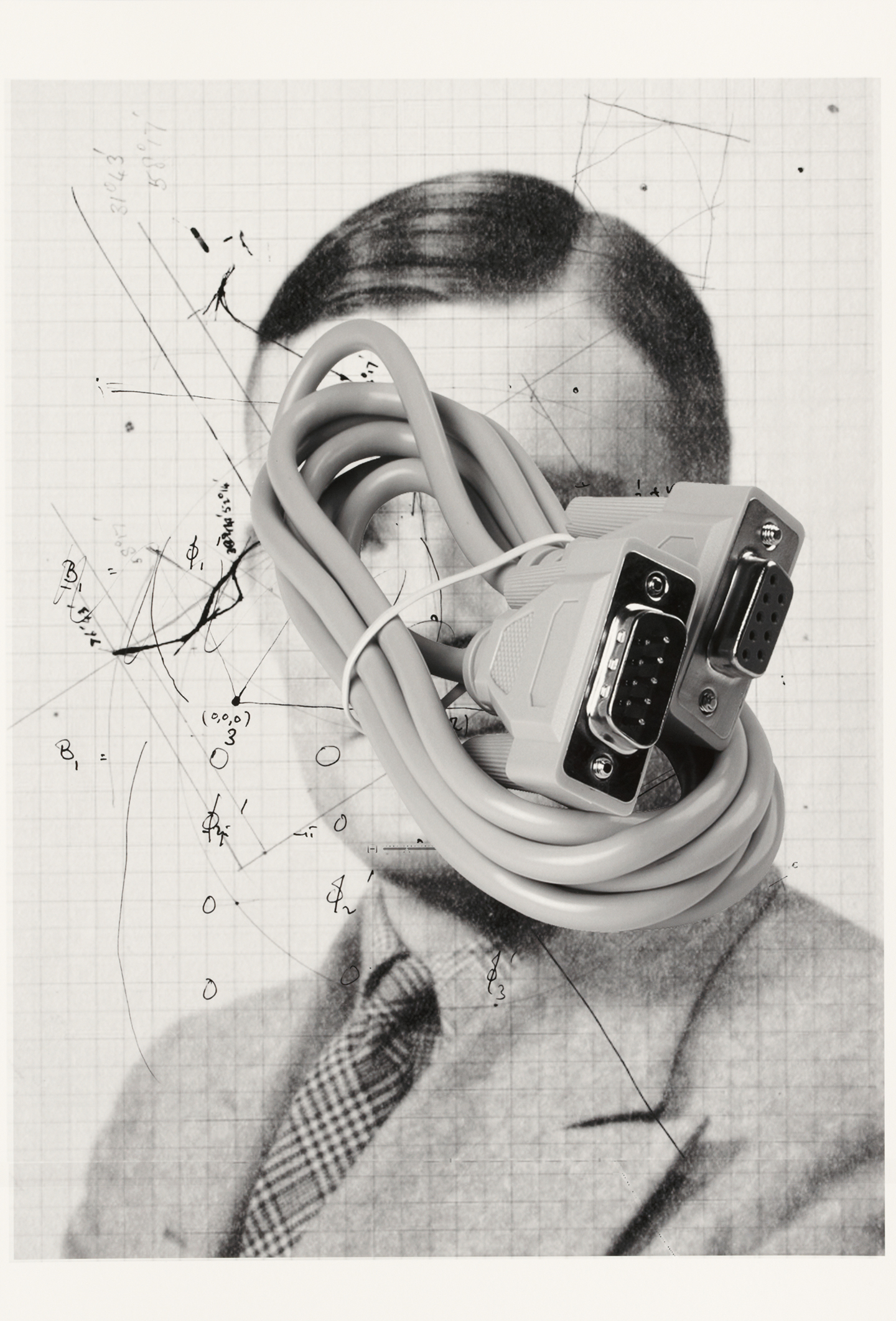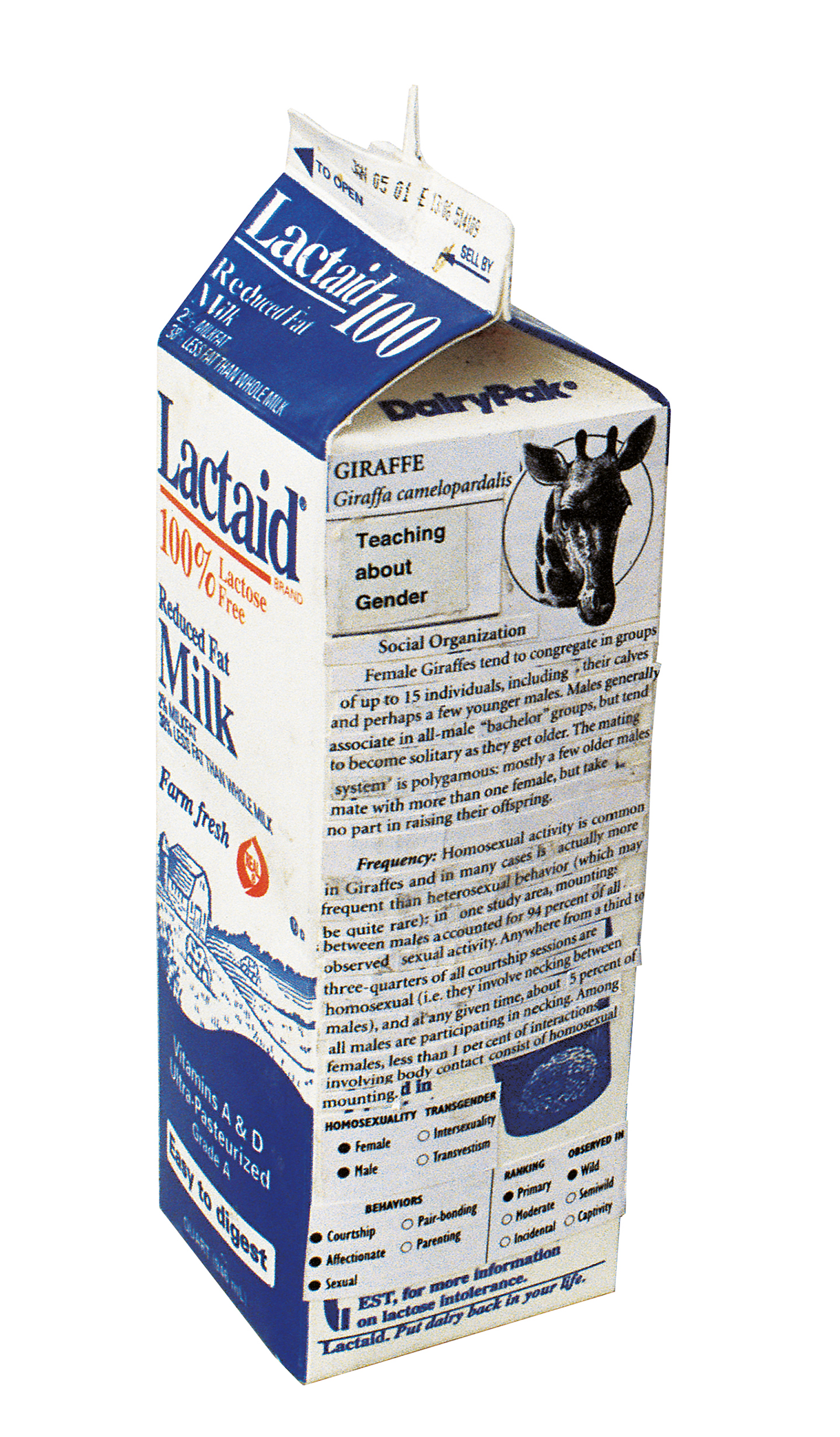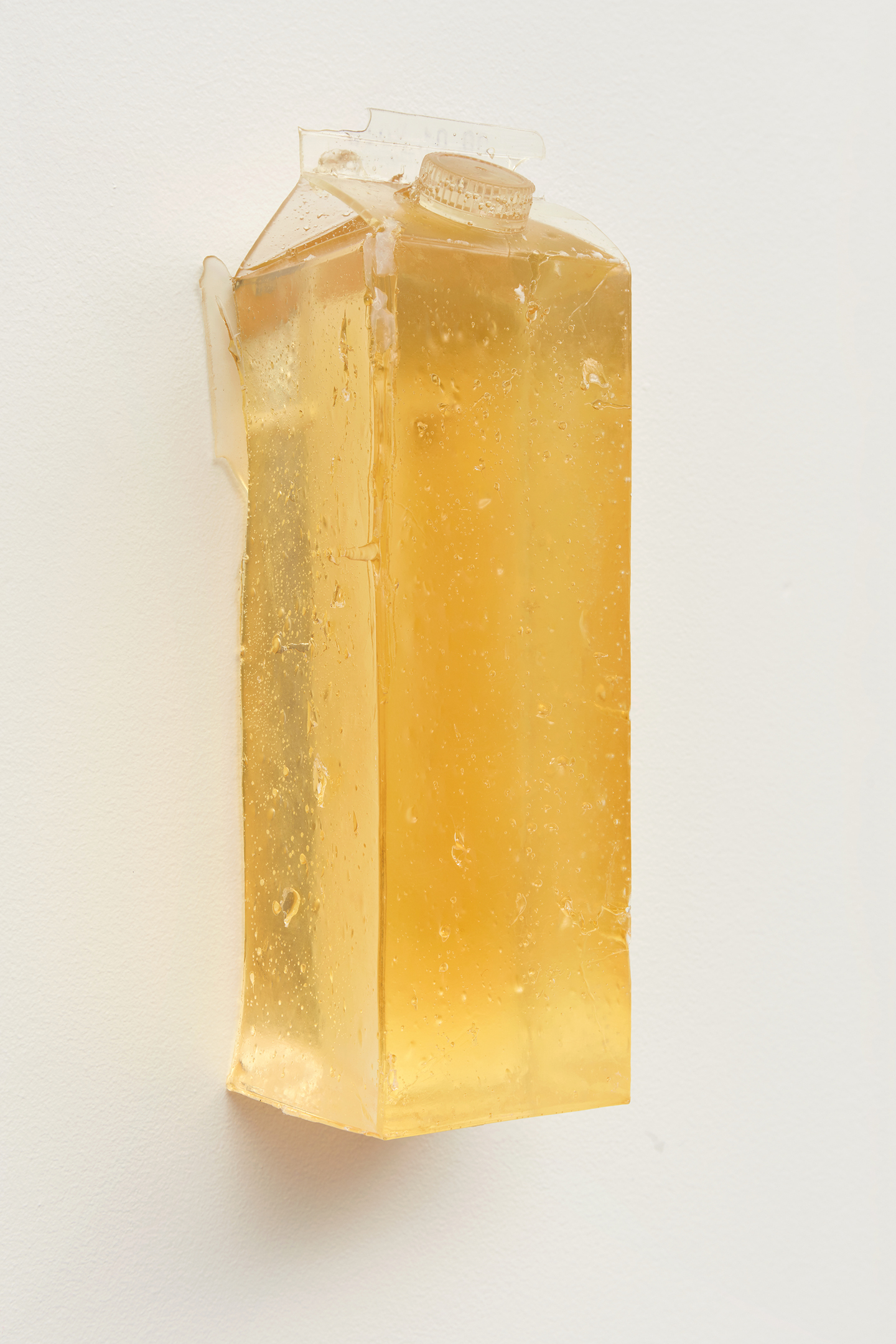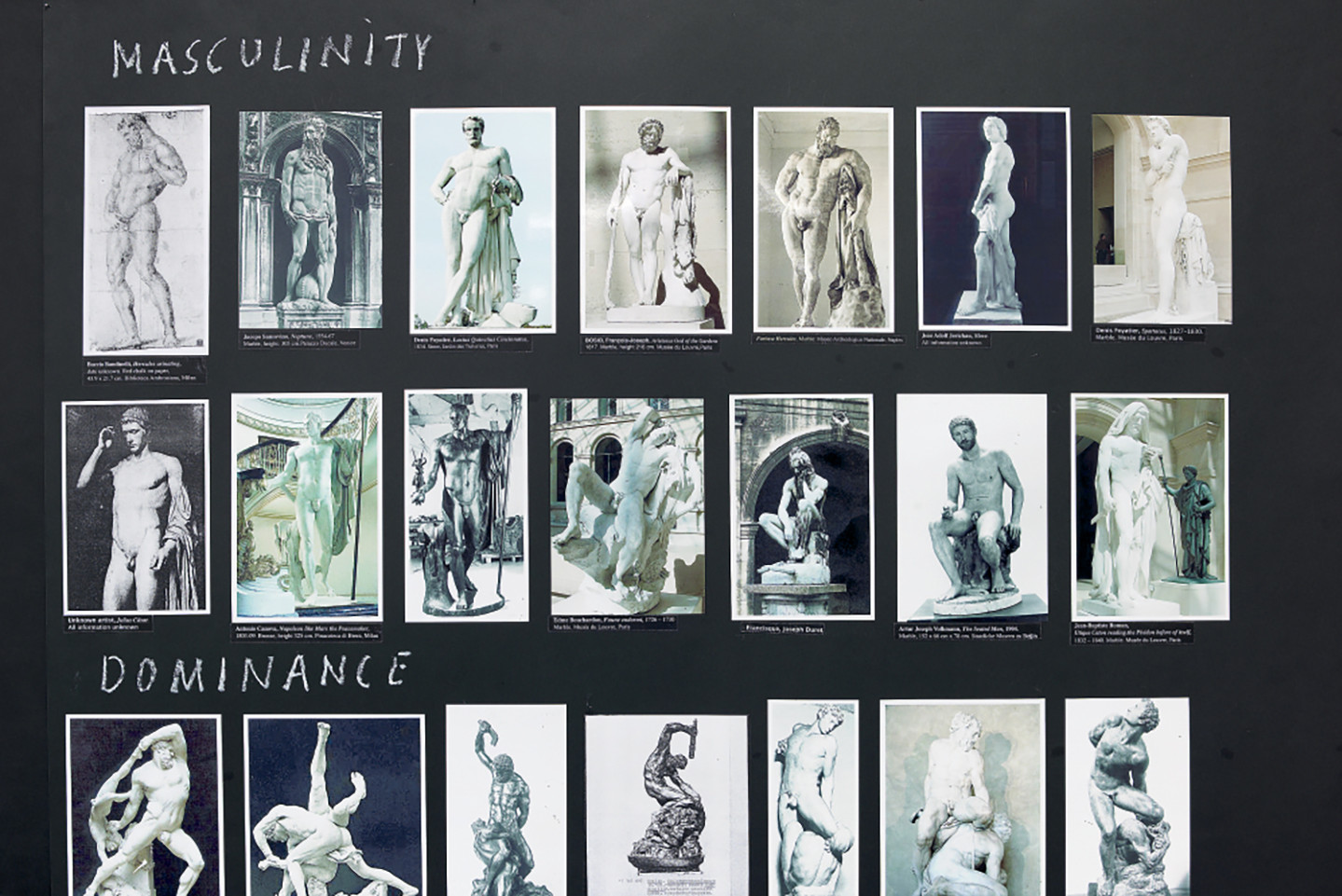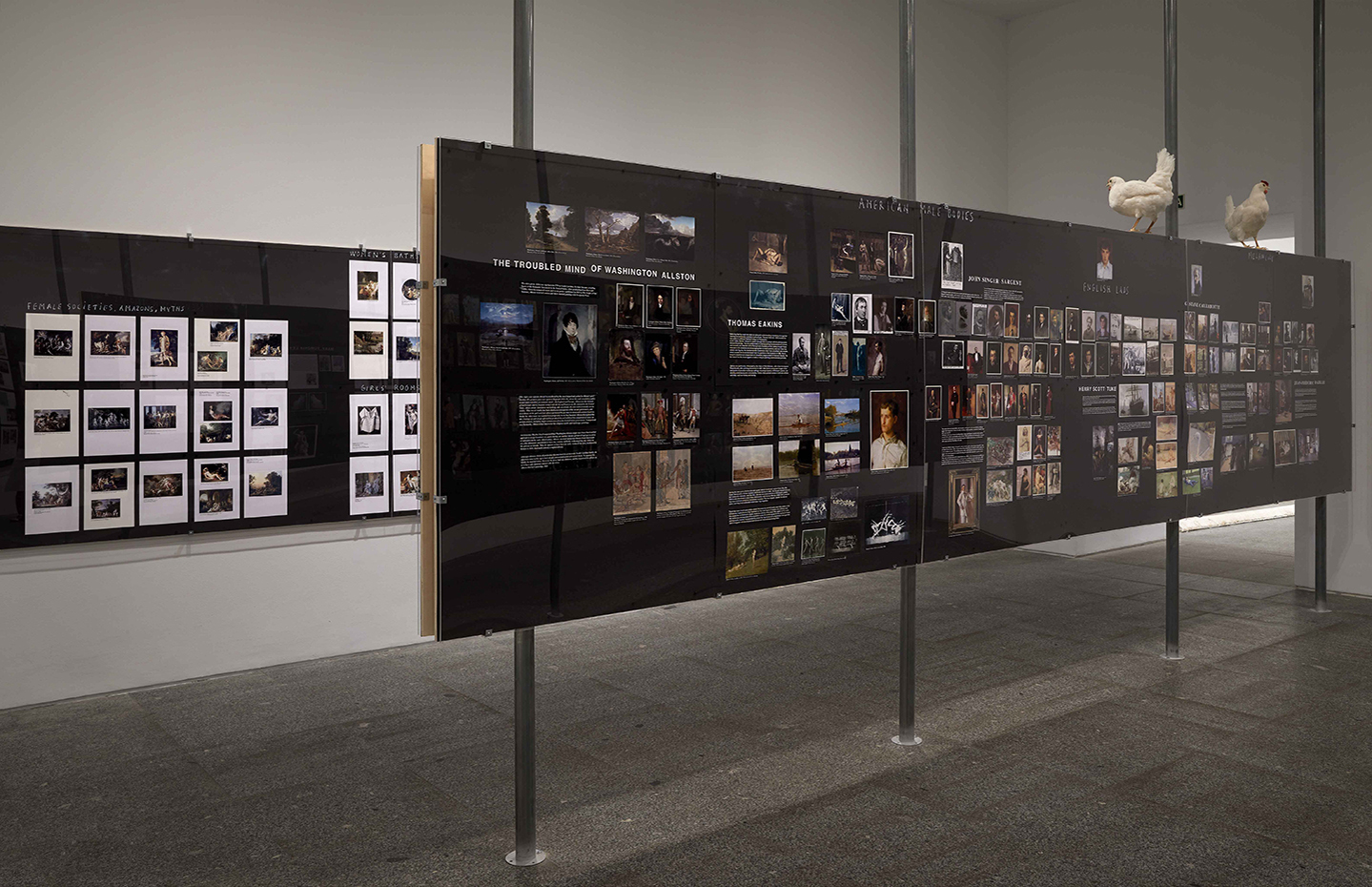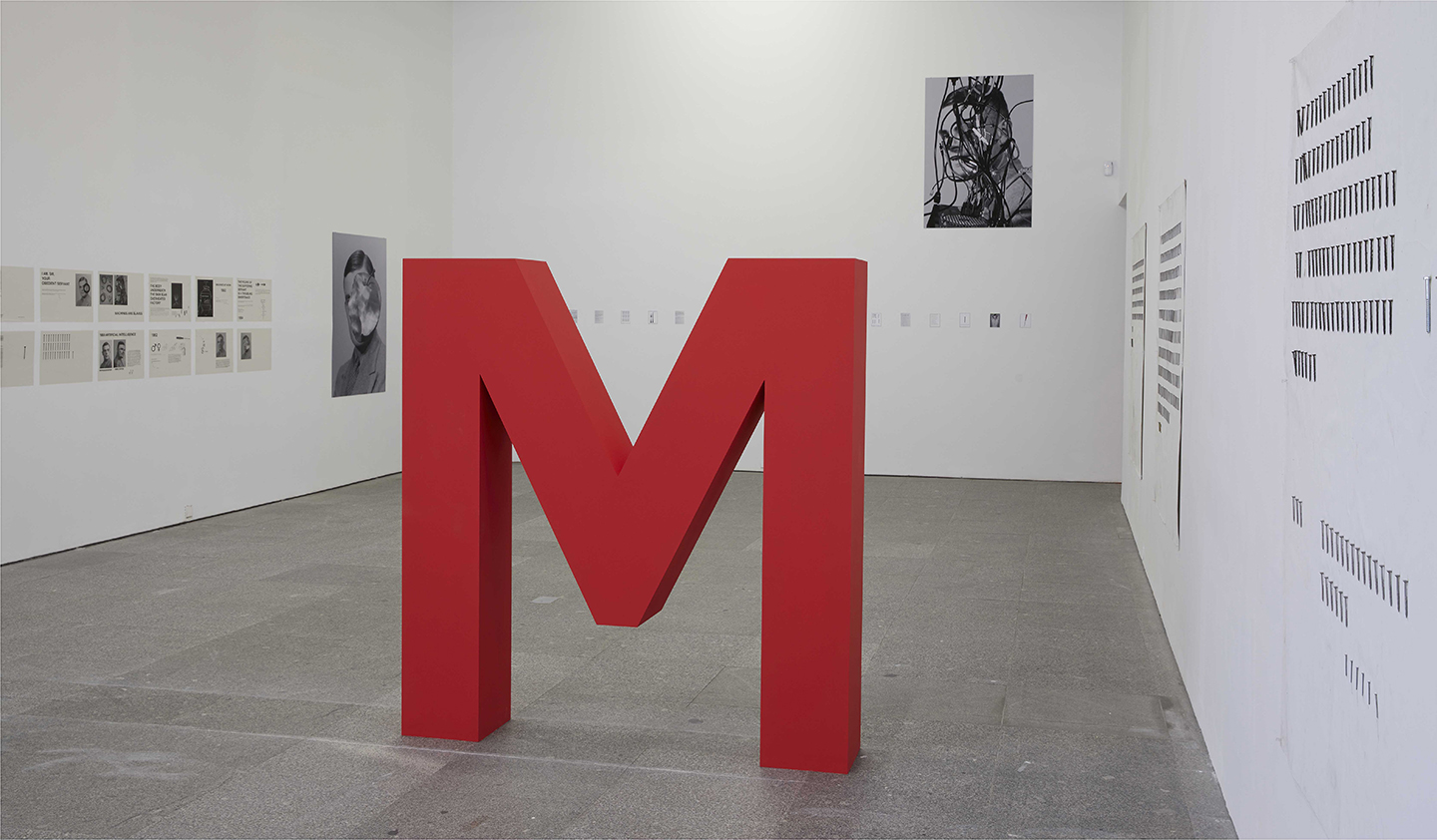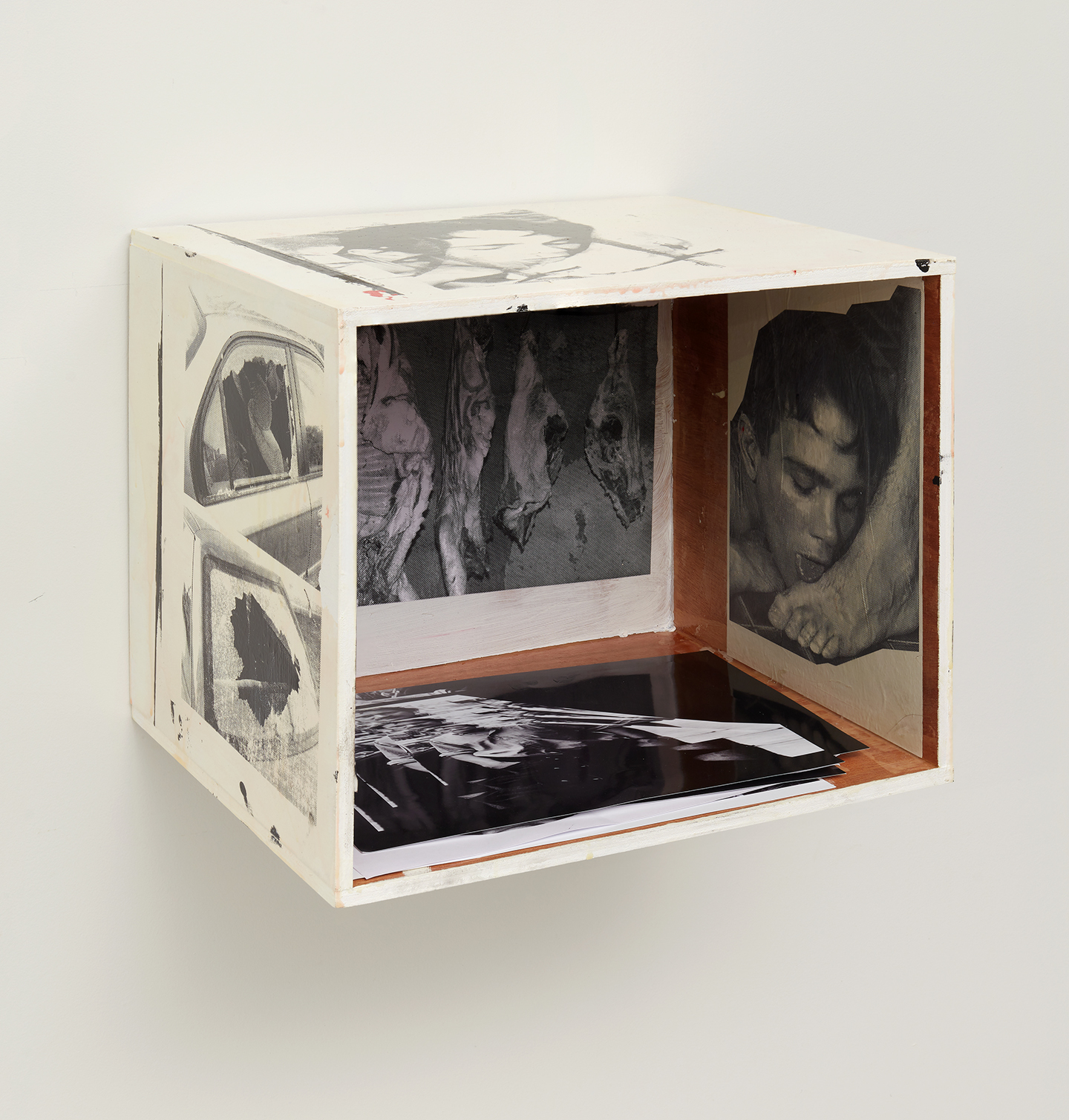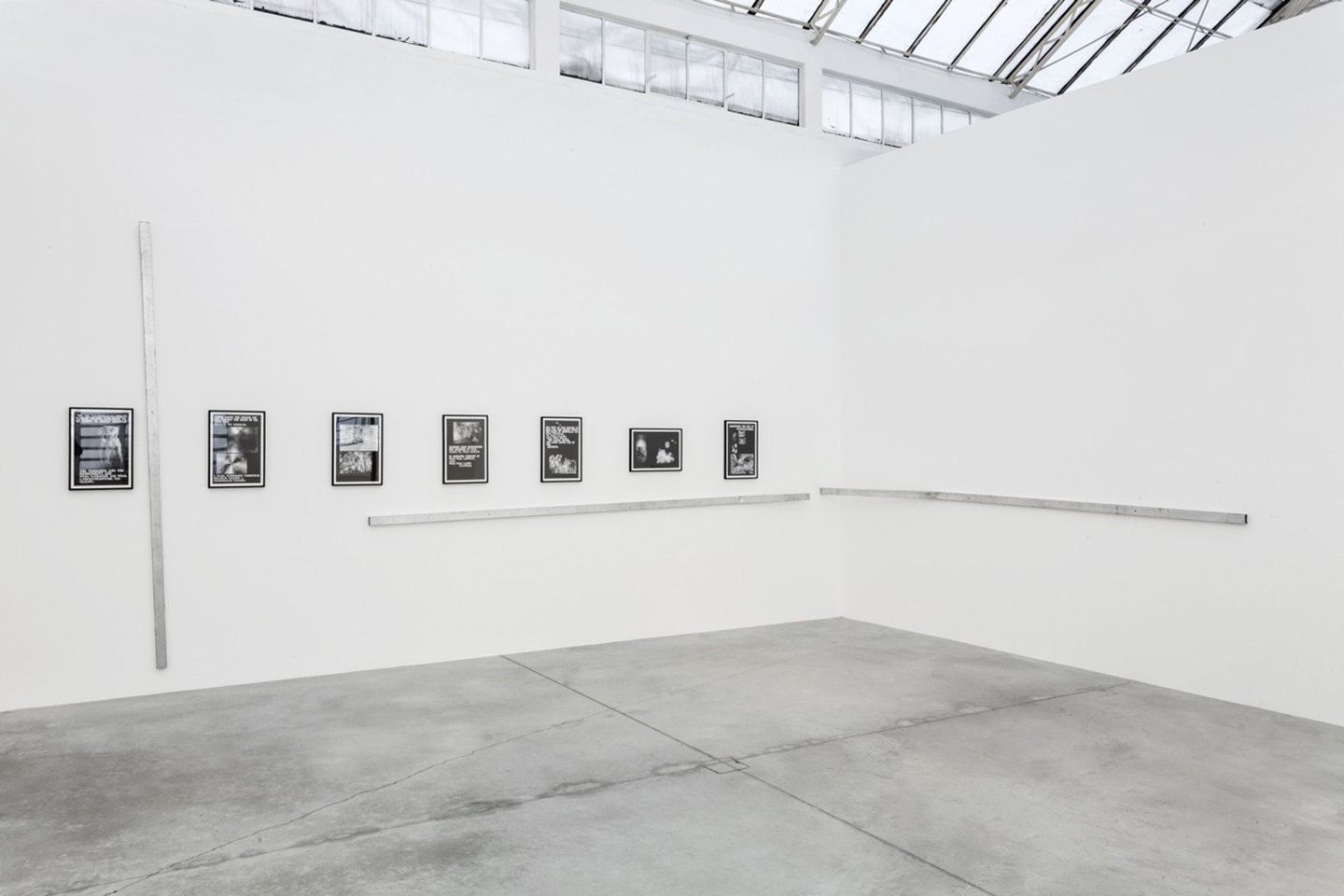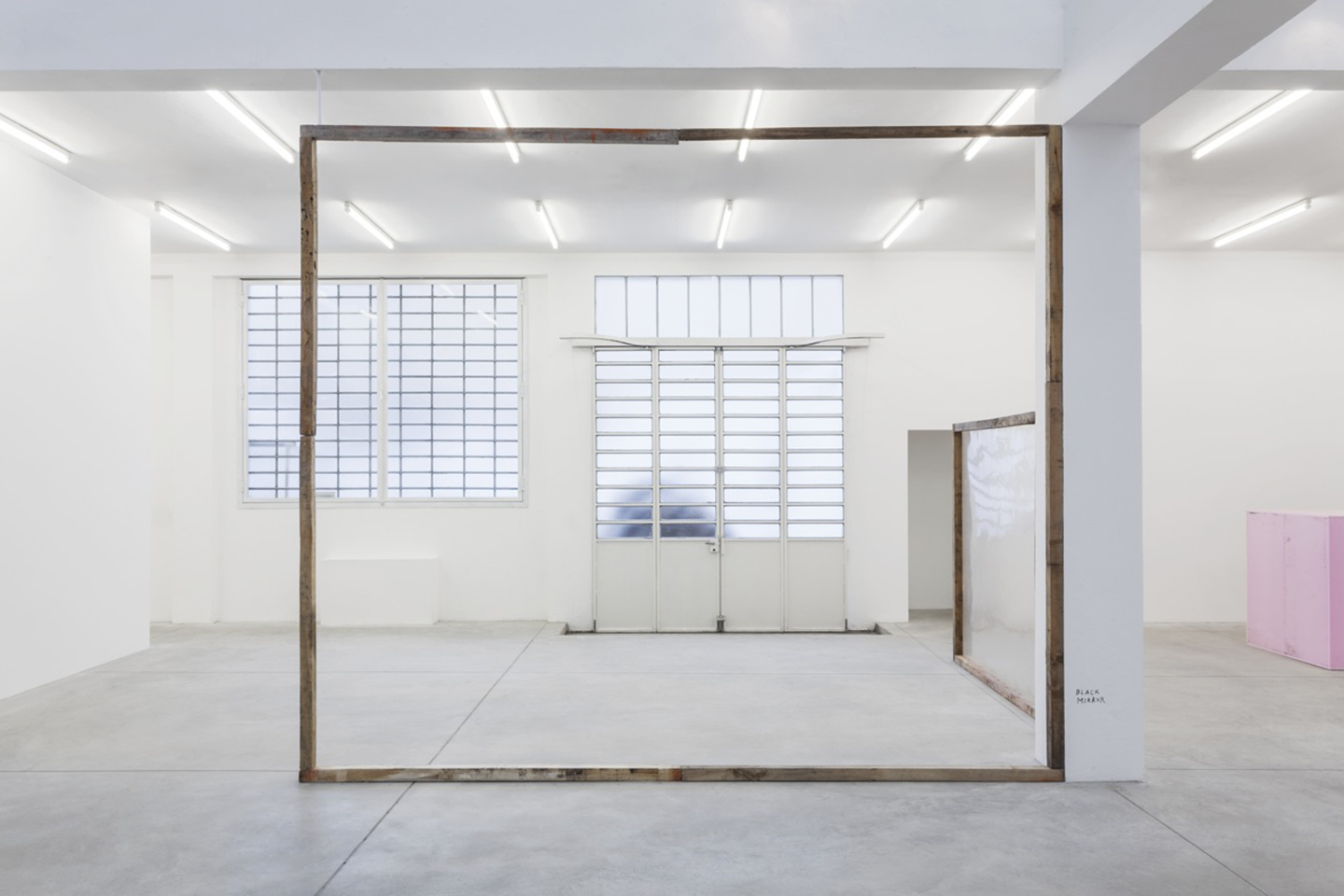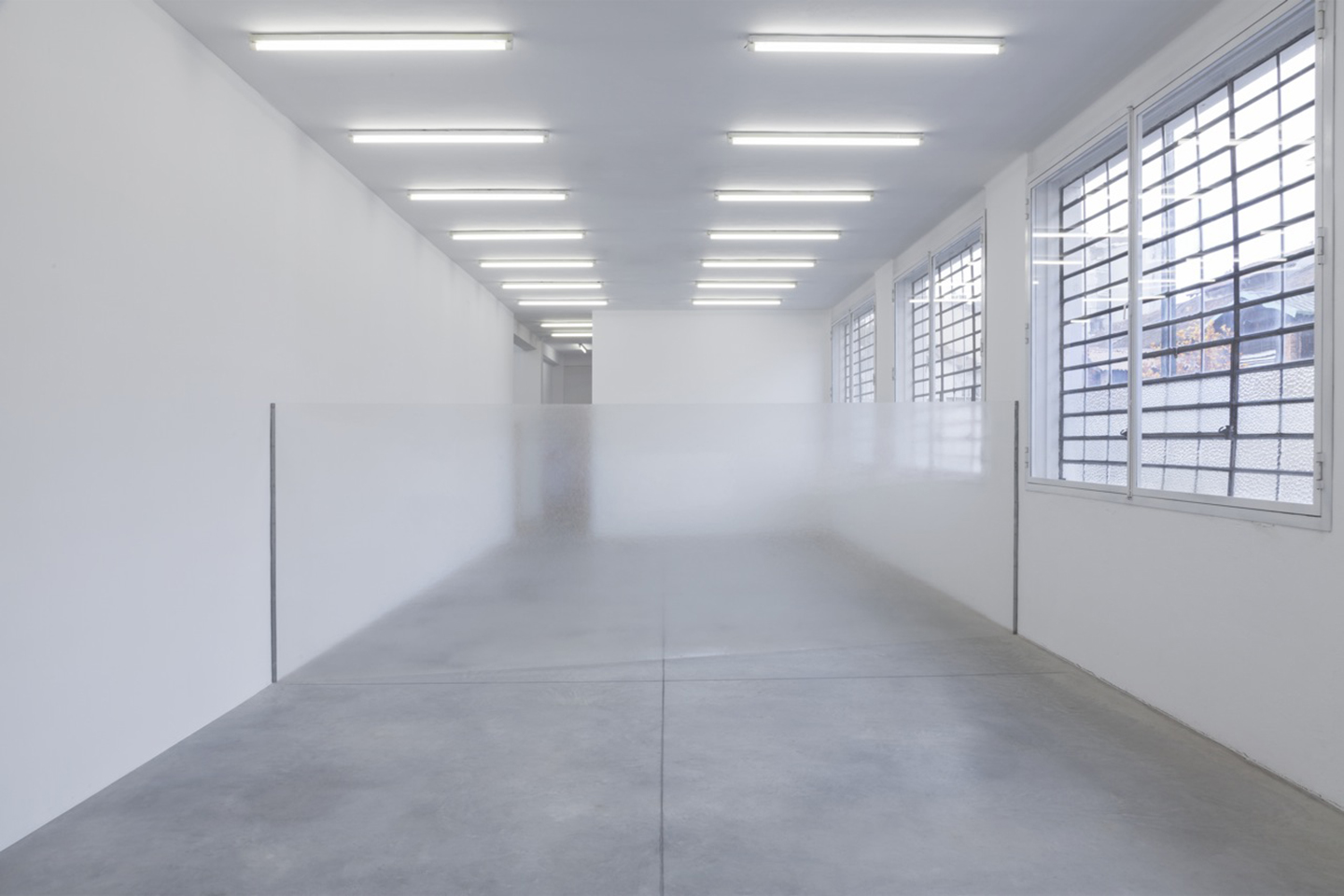 by Pujan Karambeigi
Often considered to be one of the crucial voices of queer postconceptual art, Henrik Olesen's retrospective at Museo Reina Sofía in Madrid stages various episodes of a drastic shift in the artist's attitude, moving from political awareness-raising ever deeper into the intricacies of the self.
When Henrik Olesen's Lack of Information (2001) opened at Kunstverein Braunschweig, reforming institutions was still, or again, important to artistic practices circulating in Germany. In conversation with that trend, Olesen's site-specific intervention demarcated forms of exclusion: dividing the space into two differently sized rooms, he left the front room completely empty, exposing the white neutrality of the walls. The smaller back room, connected by a scaled-down door, consisted of a grid of over two hundred web images printed on photo paper. Corresponding to an idiosyncratic logic, around a hundred of the images were subtitled with different texts, each characterizing various national sodomy laws. The invitation card for the exhibition, reprinted in the accompanying catalogue, excerpted a study analyzing the high suicide rate among young homosexuals. One of the causes, namely "lack of information," unevenly underlined with a black marker, makes clear that raising awareness is an ambition the artist does not fully withdraw from. Debunking the neutrality of the white cube was now about introducing the structural oppression of homosexuality into the frame.
As often as this crucial expansion has been noted, something else has been strangely obscured in Olesen's practice that his survey at Museo Reina Sofía, curated by Helena Tatay, renders apparent: the inner dispute, result of a crisis, symptomatic of an unresolved tension, for standing in between (possibly a queer attitude?), comes closest to what I mean, even if it is a bit rusty as a formulation. Lack of Information is thus emblematic of Olesen's early practice because it's a delicate balancing act between political didacticism and formal withdrawal, between the social analyst and the art fan, between informing and excluding.
However, as much as Olesen's gestures remain relatively stable, the tension of the dispute shifts drastically over the course of his career. A possible starting point is Some Faggy Gestures (2008): using black panels and vitrines as backdrop, Olesen assembled historical material depicting various phenomena surrounding homosexuality such as dandyism, sadomasochistic castigation, and female communes. In certain proximity not just to Aby Warburg's Mnemosyne Atlas (1924-1929), as often noted, but also to 1970s feminists such as Ulrike Rosenbach, Olesen composes identity through the history of representation. The accompanying, somewhat academic essay he wrote, "Pre Post: Speaking Backwards," picks up where the panels end, namely around 1870, when, according to Foucault, the term "homosexuality" was first adopted. Artists like John Cage and Arlene Raven are narrated as part of a struggle against their heteronormative environments. Warburg's idiosyncratic taxonomies were thus used to punctuate the dense formalist texture of art history. Olesen gave a simple reason for shifting the tension away from the juridical-political immediacy: "I wanted to focus on a more positive aspect of sexuality and cultural patterns […]. I was interested in homosexual artists and subcultures as such, and less concerned about the structures that have criminalized and oppressed them."1 In short, the ambivalence of the historical struggle, the punctuation of formalism, was a tool to evade the danger of victimization.
It would be wrong, however, to simply think of formalism as Olesen's enemy. Formal precision and reduction were always part of his practice, even if countered by an elegant dirtiness and a desire for content such as in Social Organization and Frequency of Homosexual Behavior Among Giraffes (2000), a milk carton onto which he collaged a text detailing homosexuality among giraffes. Indeed, the recent works of Olesen expose, if anything, the risk of ever-increasing pressure on form and self-reference—possibly concluding the delicate balancing of his early work. His last exhibition at Galerie Buchholz offers a glimpse: instead of appealing to the didactic flatness of the Warburgian panel, Olesen made that same found imagery disappear halfway by interiorizing them in a series of boxes titled Festival of the Unconscious (2019). Similarly, the previously inscribed milk cartons were now replaced by the monochromatic sculptures Milk (2019), product of filling milk cartons with epoxy resin. Rather than being exposed to an unresolved dispute between content and container, we are now literally facing an entirely opaque and self-referential interiority. As one of the most crucial voices for what art after (…) might be, Olesen's recent practice thus begs the question: At what point does the investigation of exclusion turn itself into an exclusive rehearsal? What to do when the door is not just scaled down but simply closed?
[1] Luigi Fassi, "Future Bodies and Gendered Prophecy: Henrik Olesen," Mousse magazine, no. 18, April–May 2009, http://moussemagazine.it/henrik-olesen-luigi-fassi-2009/.
Henrik Olesen (b. 1967, Esbjerg) lives and works in Berlin. He has had a series of institutional solo exhibitions at Museo Reina Sofía, Madrid; MoMA, New York; Museum Ludwig, Cologne; Malmö Kunsthal; and Museum of Contemporary Art, Basel, among others. He has participated in the 32nd São Paulo Biennial (2016), Manifesta 10 (2014), and the Istanbul Biennial (2011). He was awarded the Villa Romana Prize in 2011 and the Wolfgang Hahn Prize in 2012.
Pujan Karambeigi (b. 1992, Düsseldorf) is a writer and curator based in New York. His writing has been published in Art in America, Frieze, and Artforum, among others. Most recently, he edited the book In the Stomach of the Predators: Writings and Collaborations by Alice Creischer (Vienna: saxpublishers, 2019).