EXHIBITIONS
Hernan Bas "Deep in the Dark of Texas" at Galerie Peter Kilchmann, Zurich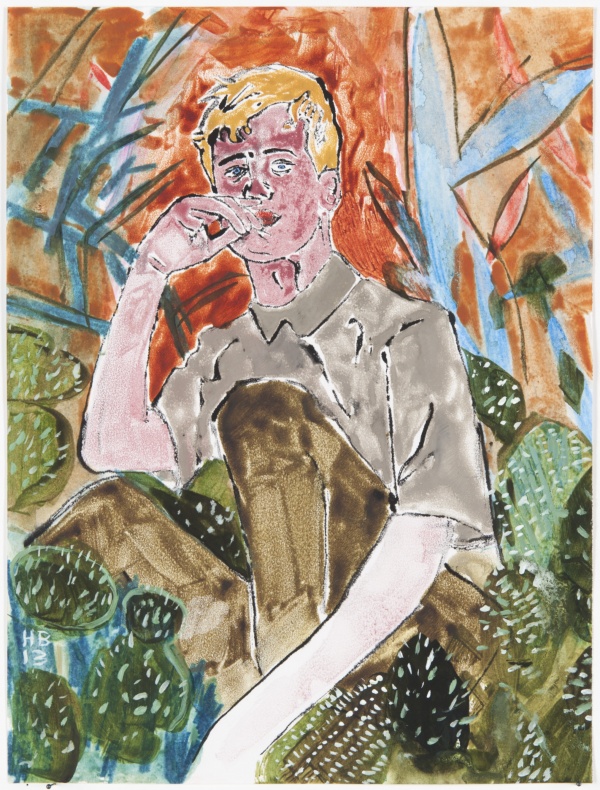 Vast, sprawling landscapes have inhabited the paintings of Hernan Bas for some time now, so the impressions Bas gathered during his residency in Texas seem like a natural continuation of his theme. The painting There?s just no point in crying accentuates the shimmering heat with the yellow and white horizon in the background, while a young man stands silently in the center front, looking down on a grave (2013, acrylic and airbrush on linen, 182 x 152 cm, shown on invitation card). Inspired by the aesthetics of the male androgynous dandy, Hernan Bas constructs an account of adolescent exploration. In other instances the suggested narratives may double as metaphors for a sexual and sensual awakening.
Usually portrayed alone amidst their surroundings, the youths in Hernan Bas?s paintings reside in a utopian world of instinctive sensuality. The detailed surfaces of the exhibited paintings are full of vibrant colors layered in broad brushstrokes. Despite the large formats of his paintings, Hernan Bas continues to work without studio assistants, thus maintaining a maximum operating range. Recently, Hernan Bas has explored and expanded on printing techniques, which he combines with painting to add texture to his works. The exhibition is completed with the presentation of smaller works on paper, which address the same thematic realm.
.

at Galerie Peter Kilchmann, Zurich
until 19 October 2013
.
Above – A prickly moment, 2013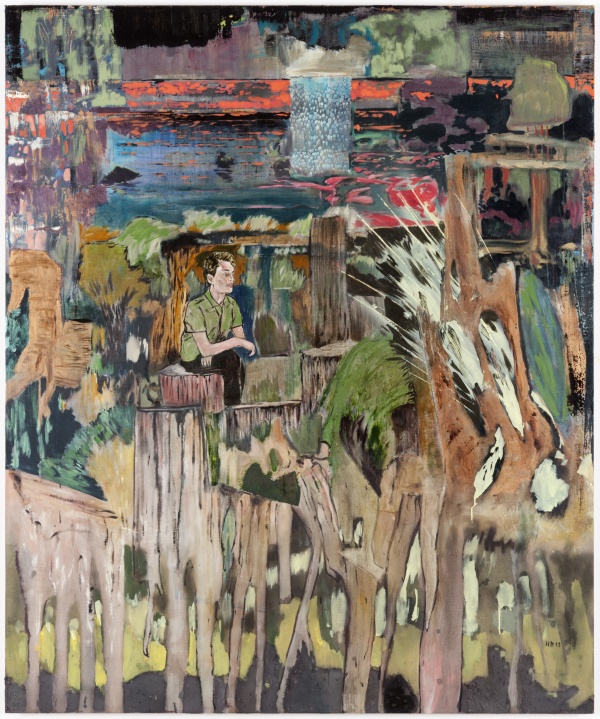 An intellectual considering ground lightning, 2013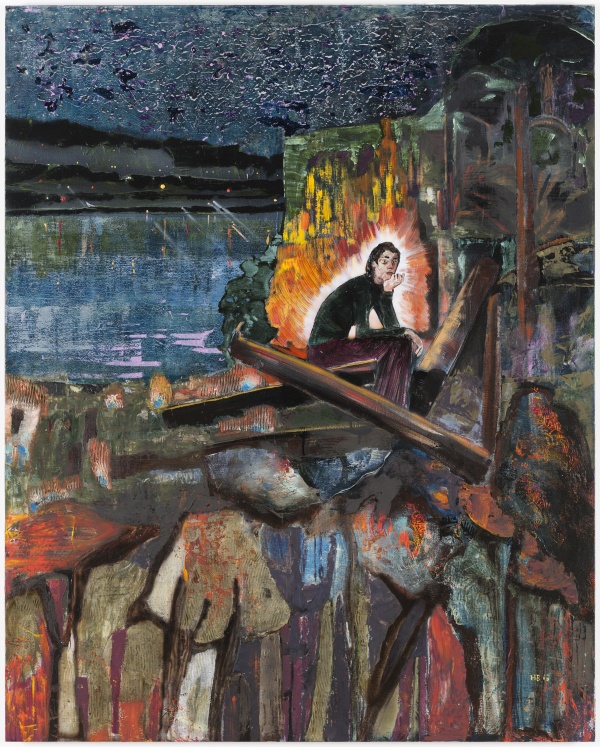 Foxfire (if only he'd known he was the source), 2013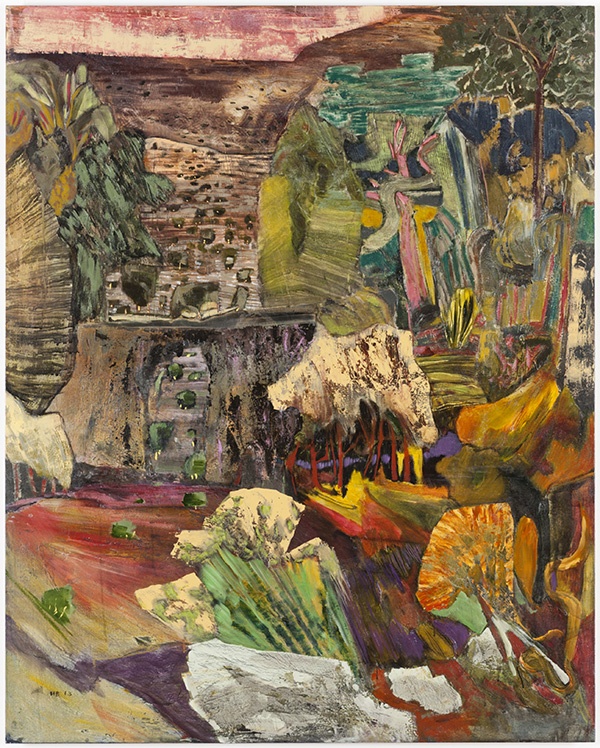 How I had imagined it would be, 2013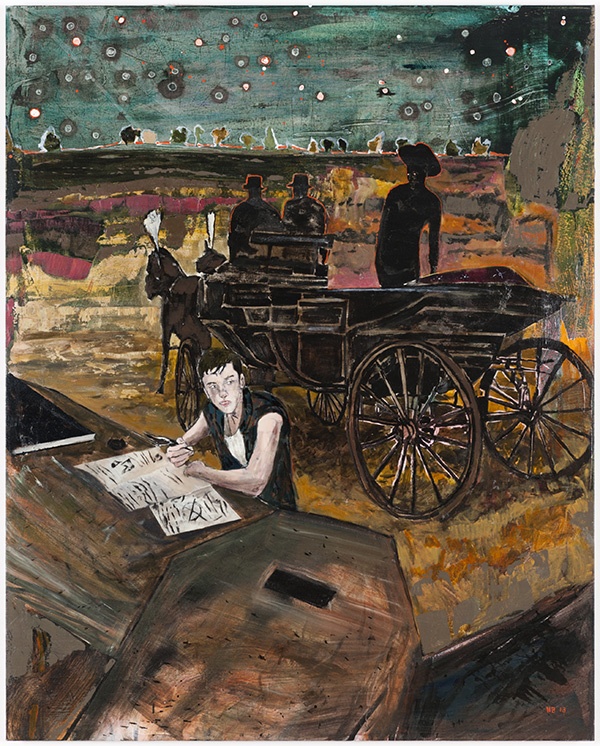 The coffin dealer, 2013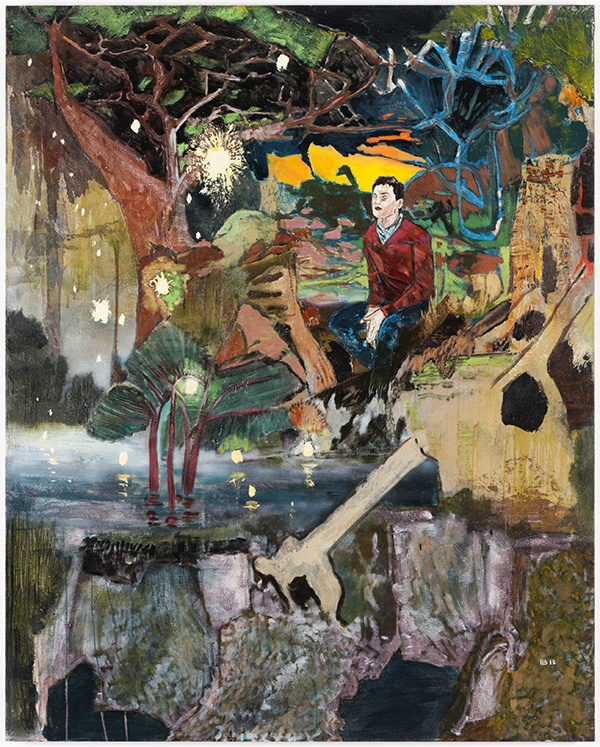 Will-o'-the-wisp, 2013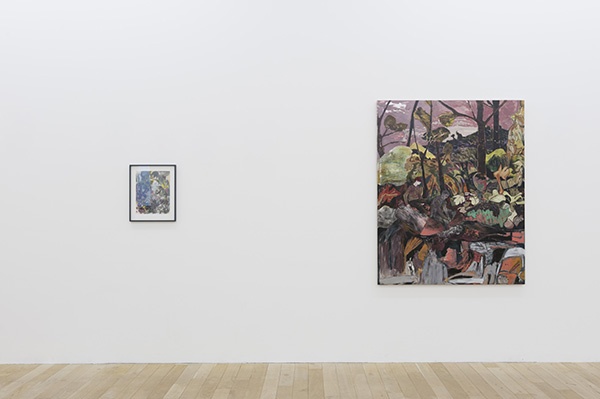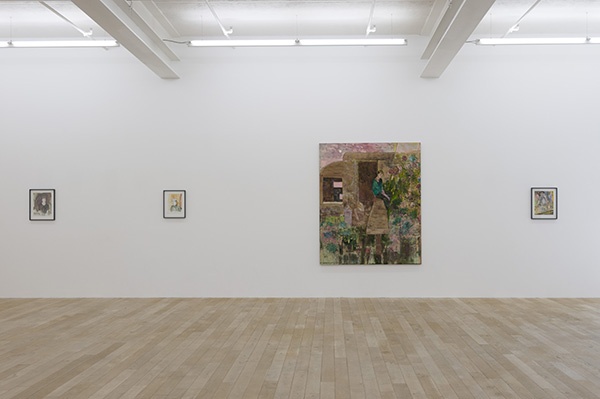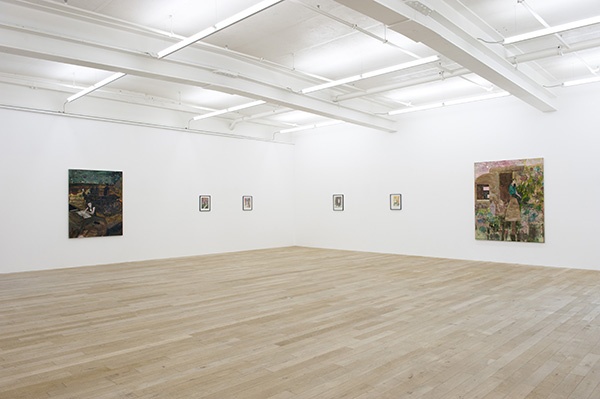 "Deep in the Dark of Texas", exhibition views at Galerie Peter Kilchmann , Zurich, 2013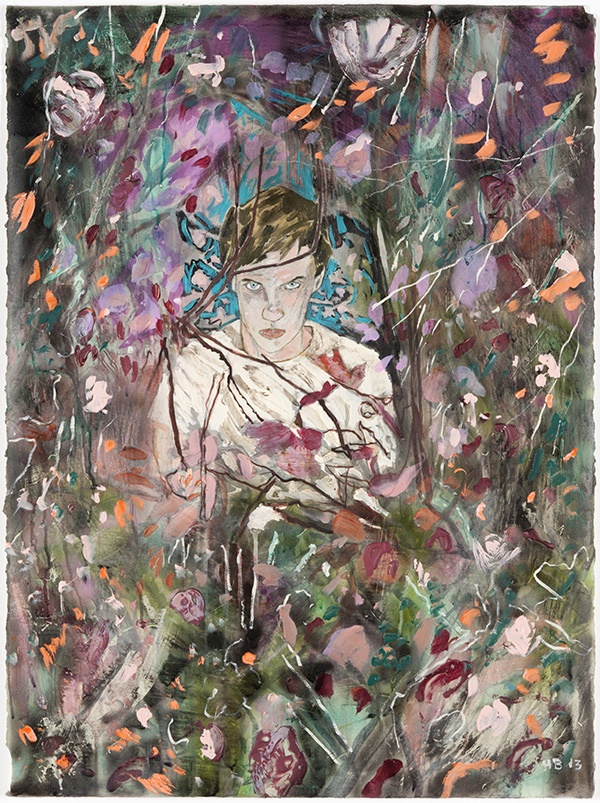 A satanist on Valentine's, 2013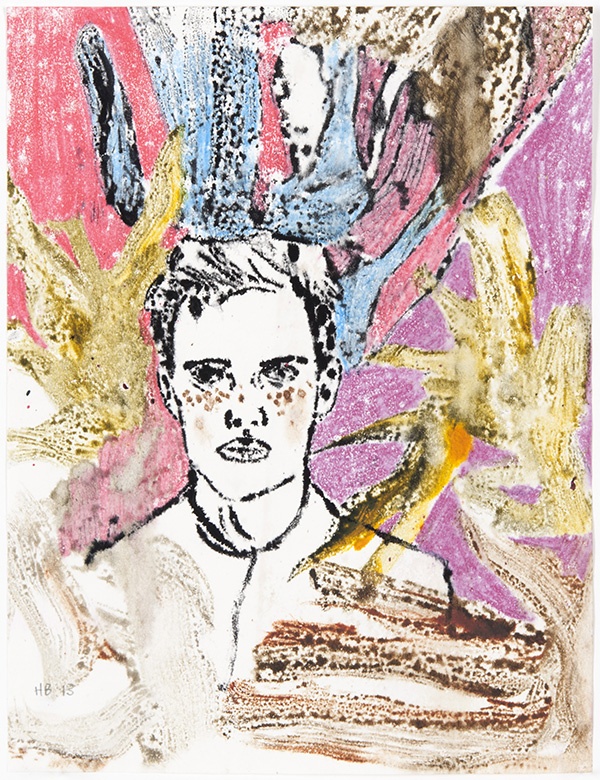 Freckled and spotted cactus, 2013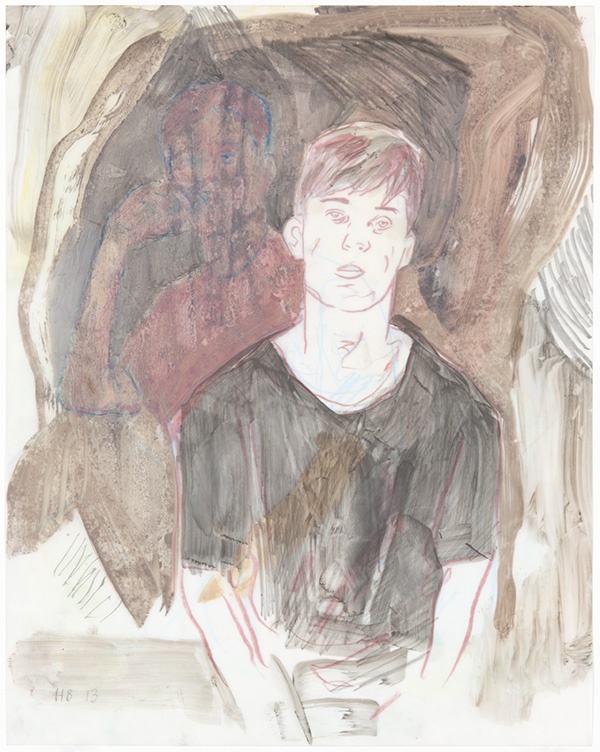 He had so much to consider this time around, 2013
.
Courtesy: the artist and Galerie Peter Kilchmann, Zurich
Photo: Thomas Strub