EXHIBITIONS
Hilary Lloyd "Awful Girls" at Dorich House Museum, Kingston University, London
Close
1
2
3
4
5
6
7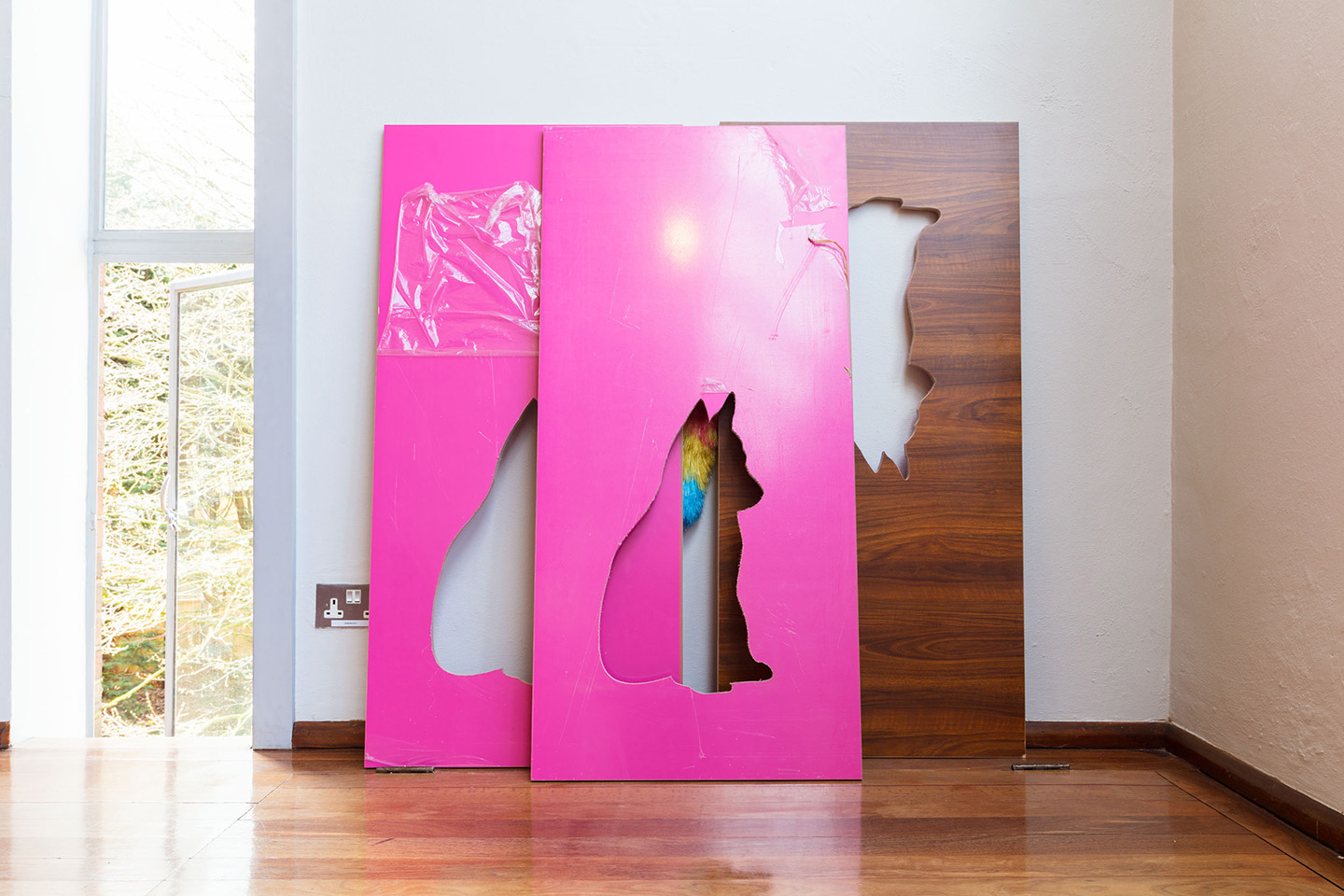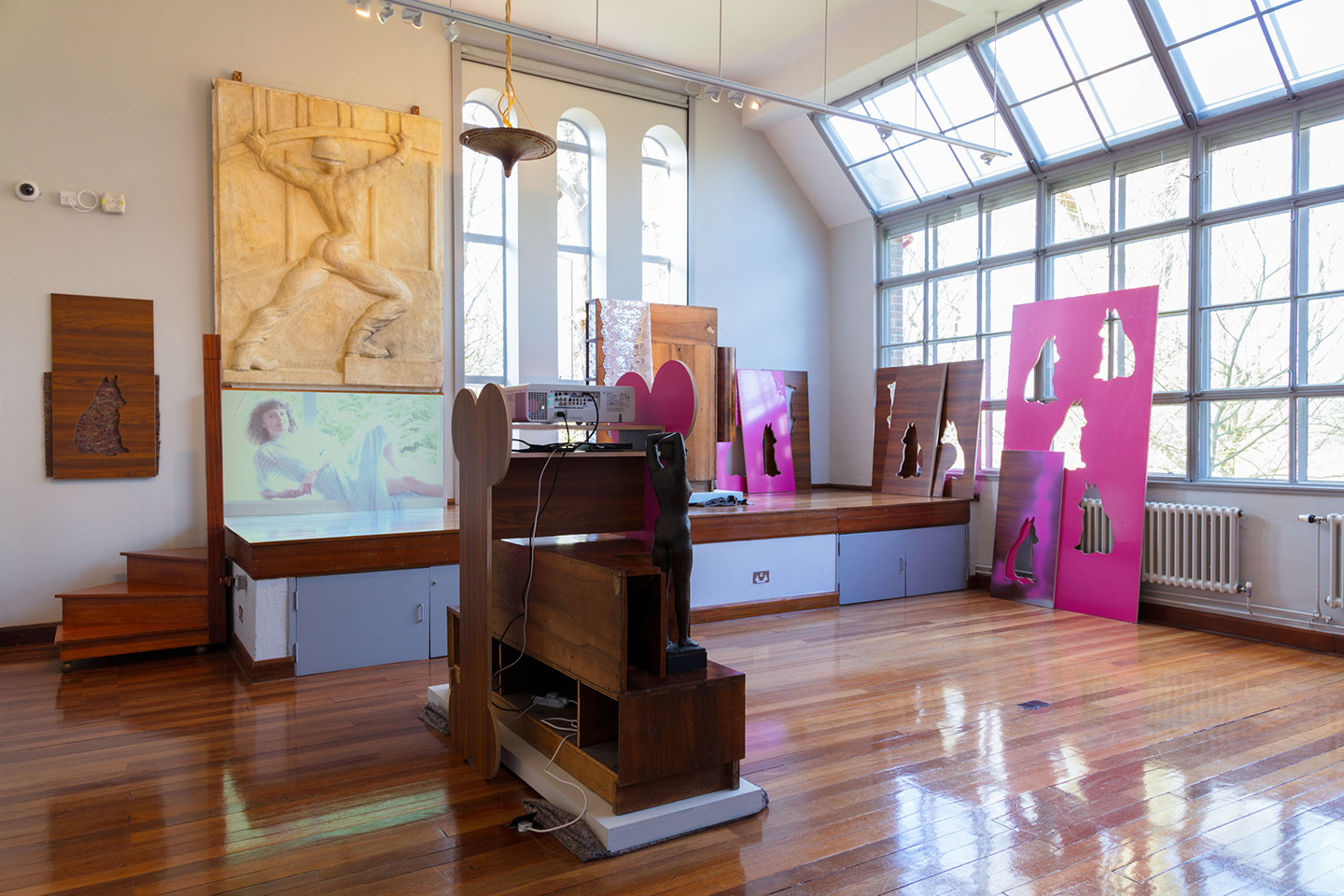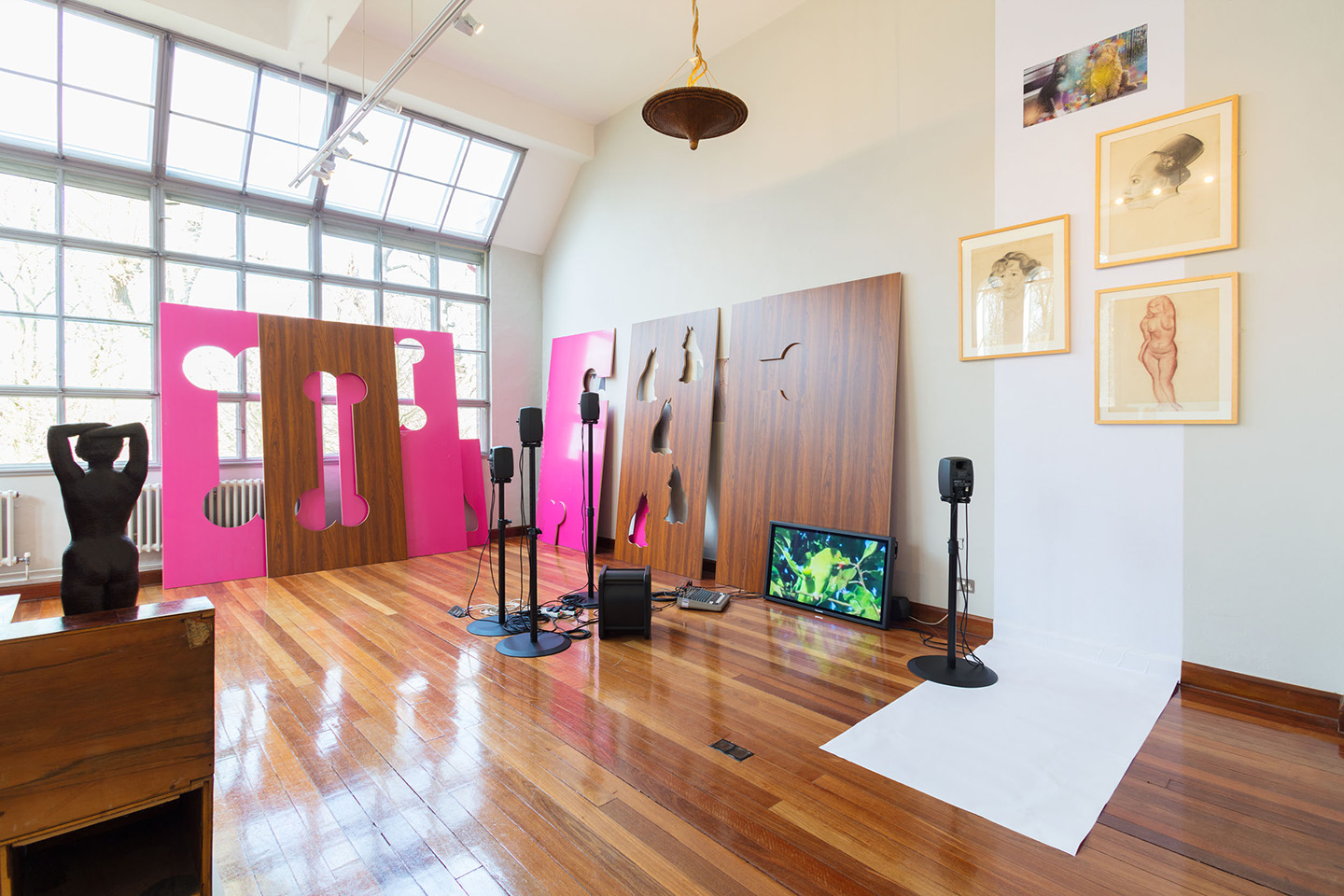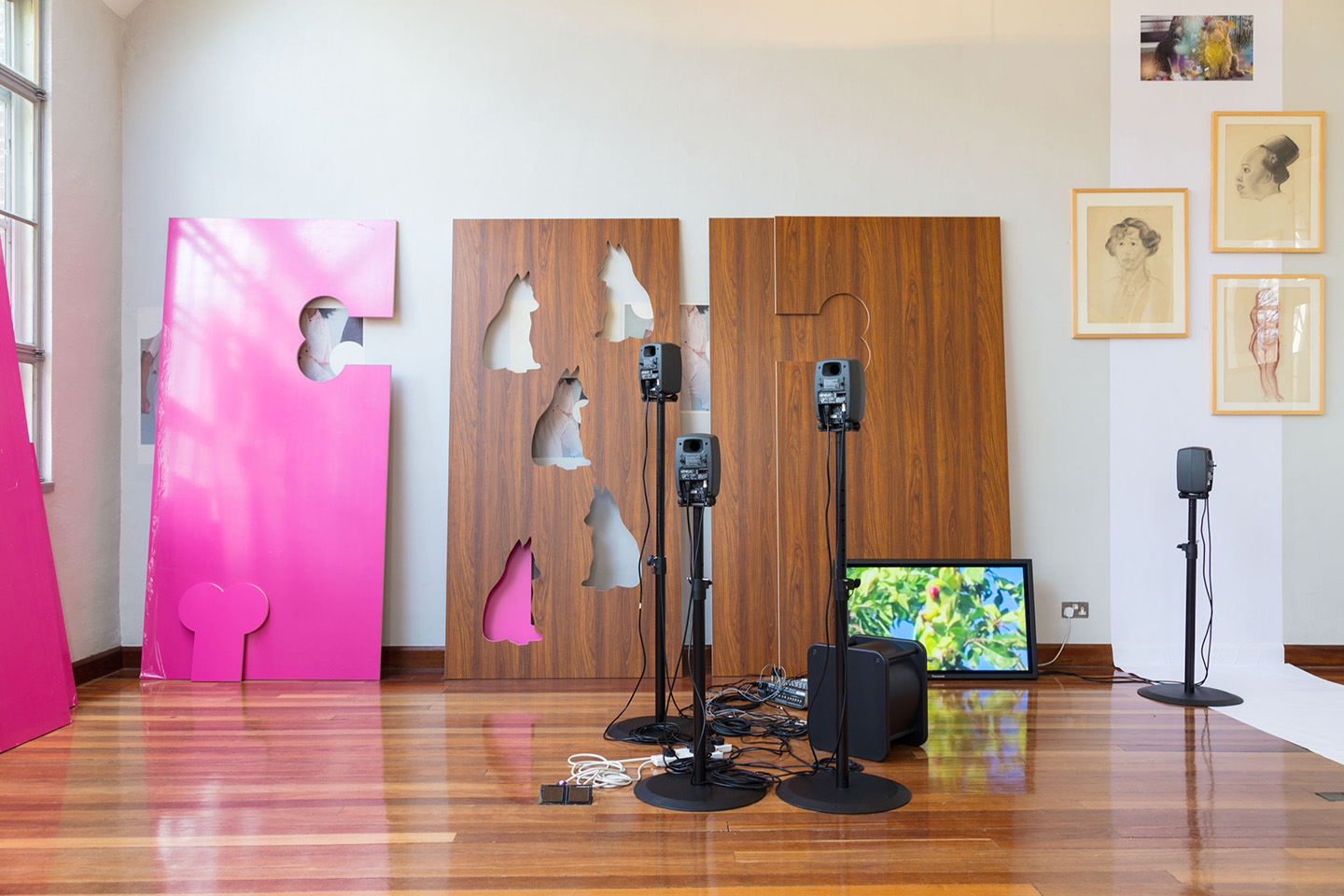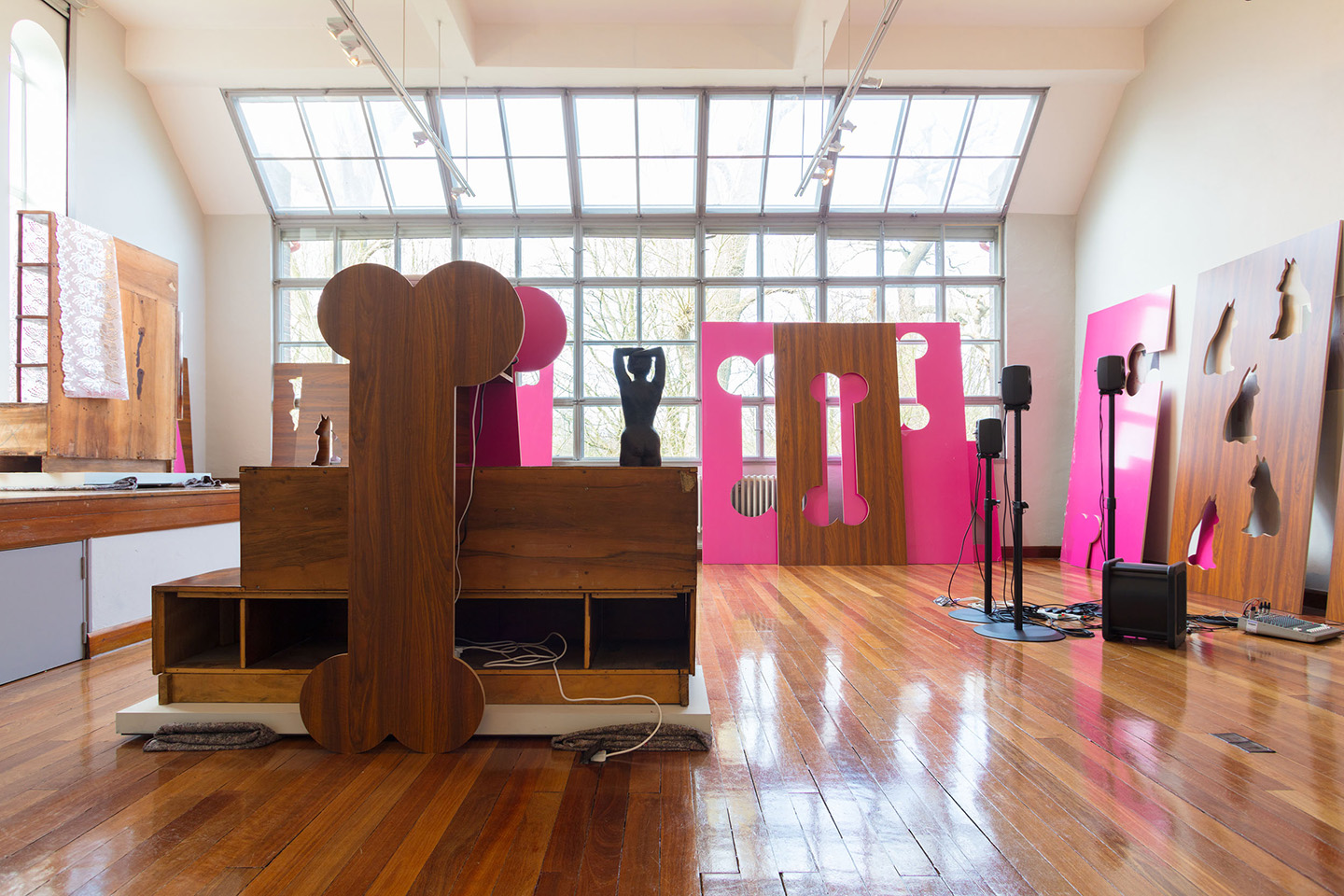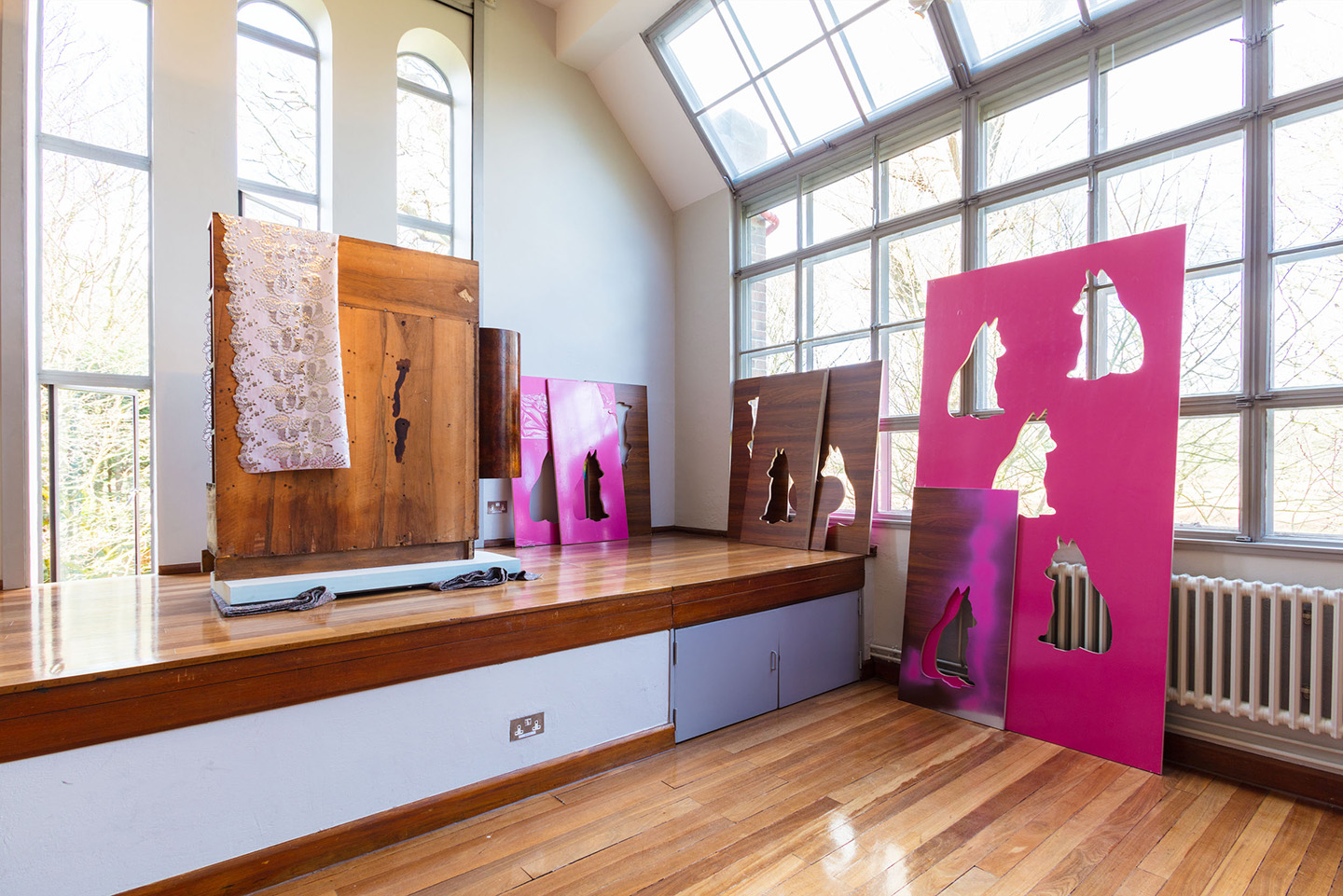 Dora Gordine designed Dorich House in 1935 primarily as a studio and also a home. Many of the works she made during this time can be seen in the House where she lived until her death in 1991. "Awful Girls" presents a new work by inaugural Dorich House Fellow Hilary Lloyd.
Visiting the Museum over the course of the Fellowship at Kingston University, Lloyd was inspired by the architecture, interiors and the surrounding environment, as drawn to the alternative and anecdotal legacies of the House as to the biographical history of Dora Gordine and Richard Hare's own residency.
Last summer, during the hottest days of the year, Lloyd made a large number of films of the house and the gardens, moving on to work with two friends to make an un-scripted, un-rehearsed film about nothing in particular. A short 'Trailer' and poster for the evolving project was presented onsite and online to coincide with a special 'House-Warming' event, staged last November to celebrate the 80th anniversary of the building's construction in 1936.
The new installation occupies the first-floor Modelling Studio of the Museum, with its vast north facing window and spectacular views of Richmond Park, where Gordine's models posed for figure studies and portraits, sketched in charcoal or sculpted in clay directly from life.
"Awful Girls" is an exhibition of large-scale Formica cut-outs, video, fly posters, sound, and original features and objects from Dorich House Museum. The films show the House flooded with sunlight, its garden, roof terrace, and top floor apartment with its semi-circular windows and sliding moon door. The installation incorporates various works by Gordine, including a figure study of actor Trader Faulkner in flamenco dress, a huge 2 x 1.6m plaster relief of a man entitled Power, commissioned by Esso Petroleum, and a nude bronze of Dame Edith Evans.
.
at Dorich House Museum, London
until 29 April 2017