EXHIBITIONS
"Histórias Mestiças" at Instituto Tomie Ohtake, Pinheiros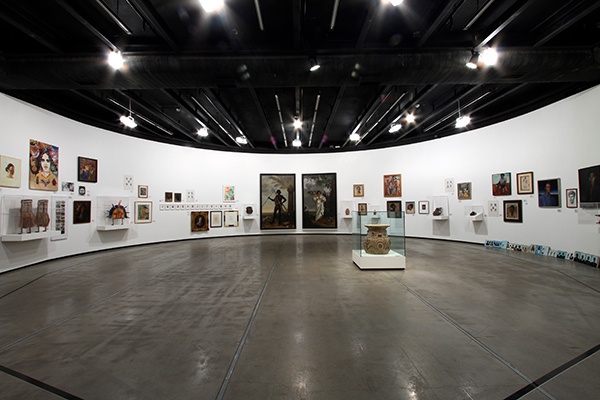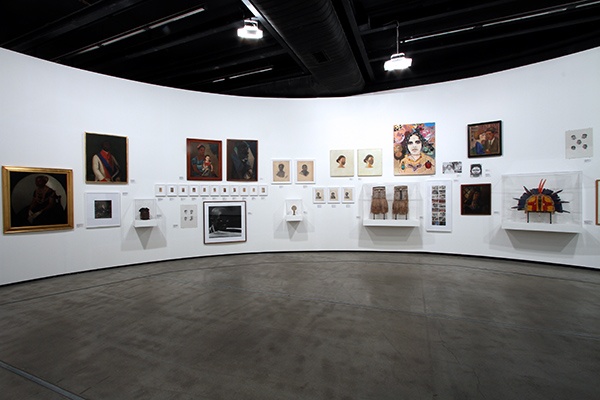 "Histórias Mestiças" comes as a result of more than two years of research by curators Adriano Pedrosa e Lilia Schwarcz and the enthusiasm of Instituto´s director Ricardo Ohtake, who was interested in having an exhibition parallel to the 31st Bienal de São Paulo containing a new and profound research about the originating factors of the Brazilian people: the matter of miscegenation and it's impact on artistic production.


According to the curators the purpose of the exhibition is to instigate and bring to light a topic that for some reason has had a rather discrete presence amongst Brazilians. Who brought this process of miscegenation upon who? How do you mix social exclusion with inclusion? How do you bring pleasure and domination together? Which are the stories hidden within this process of miscegenation? According to the curators these are questions that seldom receive or reach answers.
The show, sponsored by Grupo Segurador Banco do Brasil e Mapfre, is divided in 6 cores (Maps and Trails, Masks and Portraits, Nacional Emblems and cosmologies, Rites and Religions, Work, Plots and artwork) and displays paintings, sculptures, installations, maps, African and Indigenous artifacts, photos, documents, texts, videos and stories. The idea is to bring together and reframe different languages without prioritizing any given culture, blending, with no specific chronology in mind different generations of artists and writers whose themes and concepts are related. "Our idea was to bring together national, African and American Indigenous artists in an exhibition that prioritized a broader contribution that might sever the clear margins expressed by Western tradition."
About 400 pieces, some being displayed for the first time, come from important international collections such as Musée Quai Branly, National Museum of Denmark, Instituto de Estudos Brasileiros – IEB/USP, Museu de Arqueologia e Etnologia – MAE/USP, Museu Nacional de Belas Artes, Mario de Andrade Collection, Masp, Biblioteca Nacional and Museu Joaquim Nabuco.
Part of the curators job was to investigate authors, artists, medias and unknown perspectives and angles and bring them to a debate. Besides the existing works, several have been commissioned especially for this exhibit. Adriana Varejão, Beatriz Milhazes, Luiz Zerbini, Thiago Martins de Melo, Dalton Paulo and Sidney Amaral are a few of the individuals who have accepted the challenge to create works in direct dialogue with the themes. During the show an anthology of texts will be available to the public. Starting with documents from the XVI century, such as travel analysis like those of Jean De Lery and philosophers, such as Montaigne, it goes through XVIII century naturalist essays, the theoretical perspective of XIX century racial determinism, culturalist essays from the 1930's, engaged thesis from the social movements all the way to more present authors such as Manuela Carneiro da Cunha and Eduardo Viveiros de Castro. Also, based on brand new studies by our greatest africanist, Alberto Costa e Silva and displaying cartographic production by Pedro Guidara Jr. a new map tracing the route made by slaves from central Africa to Brazil has been especially made for the exhibition.
Among the African artifacts special attention is brought to masks from Musée Quai Branly and pieces from Mariano Carneiro da Cunha's collection, which are on display at MAE for the moment being. From this continent we also will present masks, ritualistic objects and work tools and a small procession made of metal. At the same time indigenous thongs, masks displaying featherwork,  baskets, "pás de beiju", urns from the Marajaora and statues from the Tapajó people, among other artifacts will represent the wealth of our country's indigenous art. All presented in a sharp, tense debate.
.
at Instituto Tomie Ohtake, Pinheiros
until 5 October 2014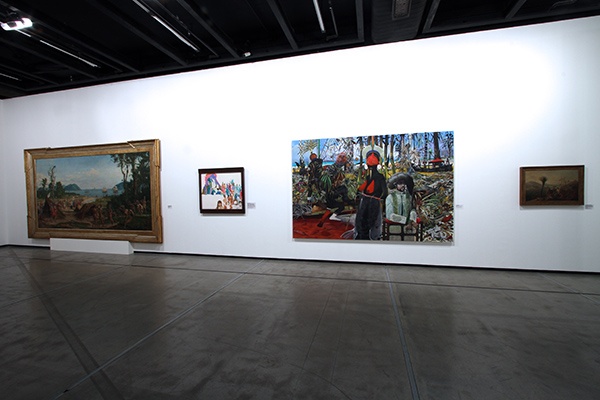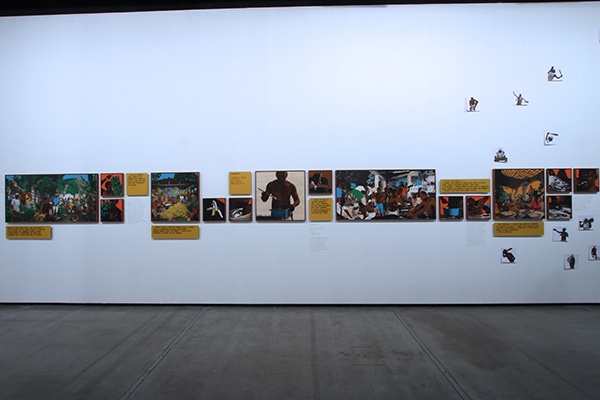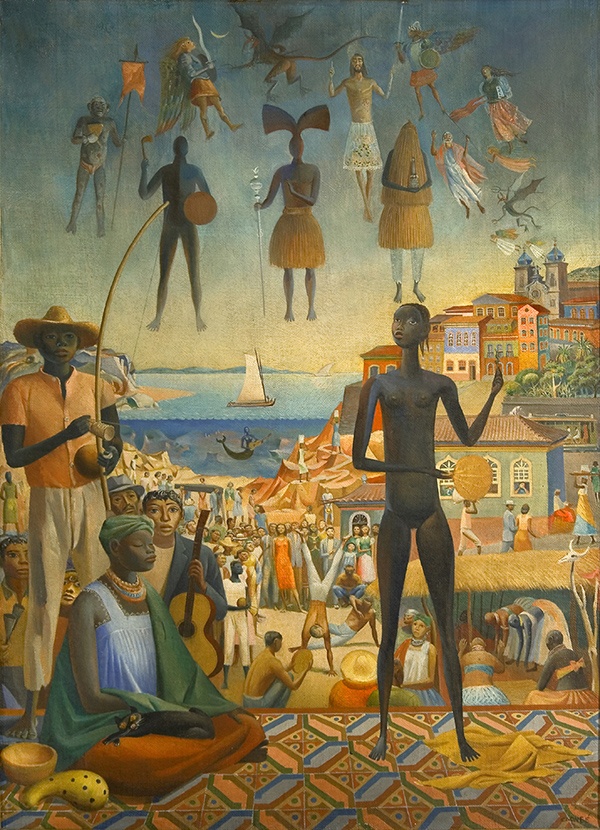 Carybé, Alexandrina e sua cidade, 1944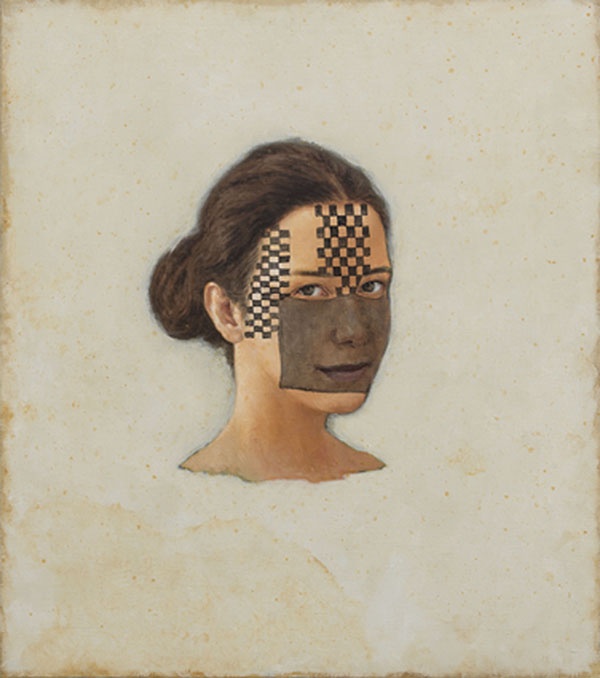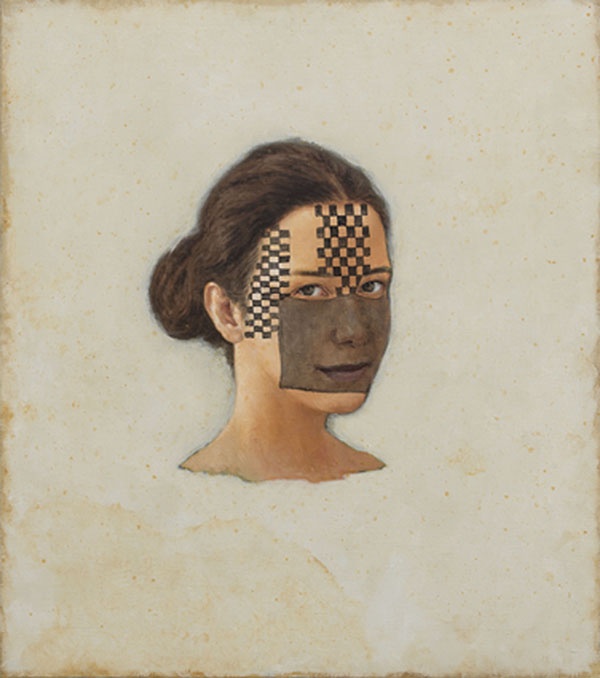 Adriana Varejão, Auto-retrato indígena II a partir de Codina, 2012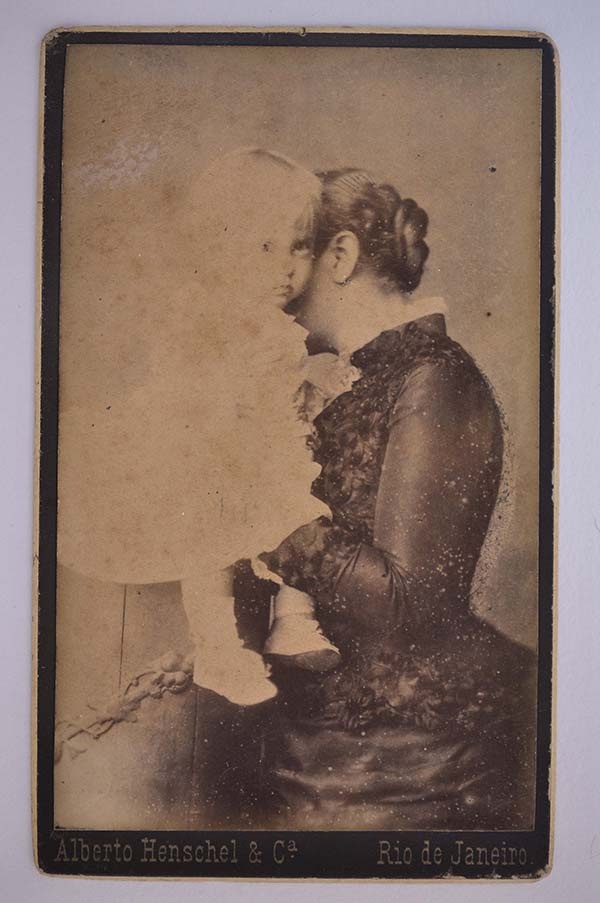 C
Aberto Henschel, Princesa Isabel e D. Antônio Gastão, 1882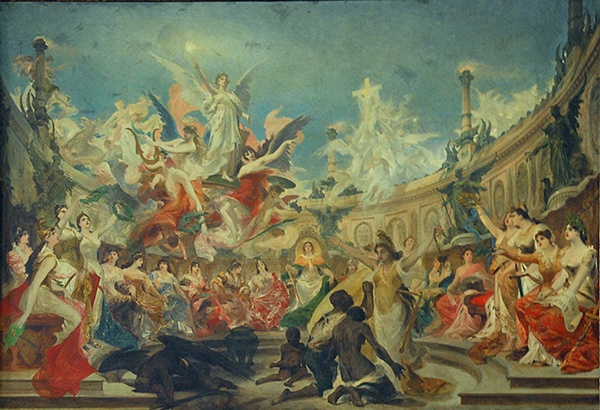 Pedro Américo, Estudo para libertação dos escravos, 1889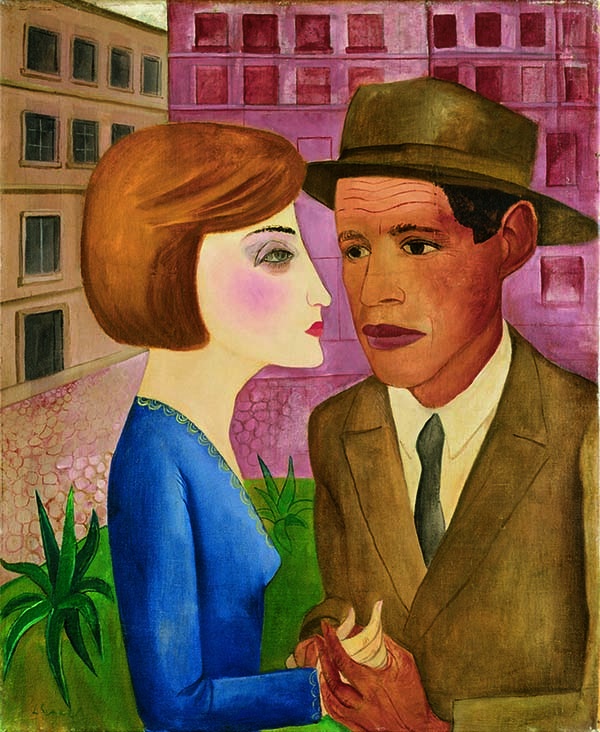 Lasar Segall, Encontro, 1924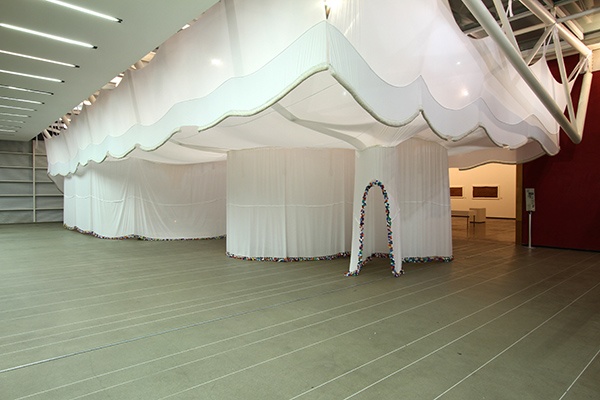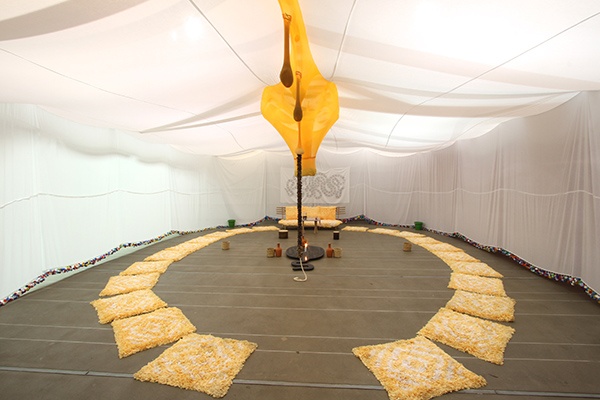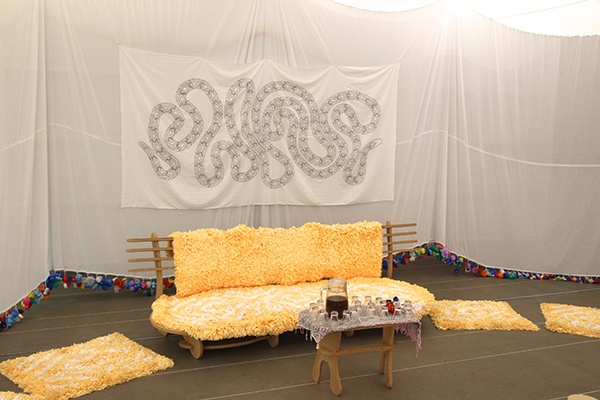 "Histórias Mestiças" installation views at Instituto Tomie Ohtake, Pinheiros, 2014
Photos: Denise Andrade