CONVERSATIONS Mousse 23
Do You Speak Spamsoc?: Hito Steyerl
Close
1
2
3
4
5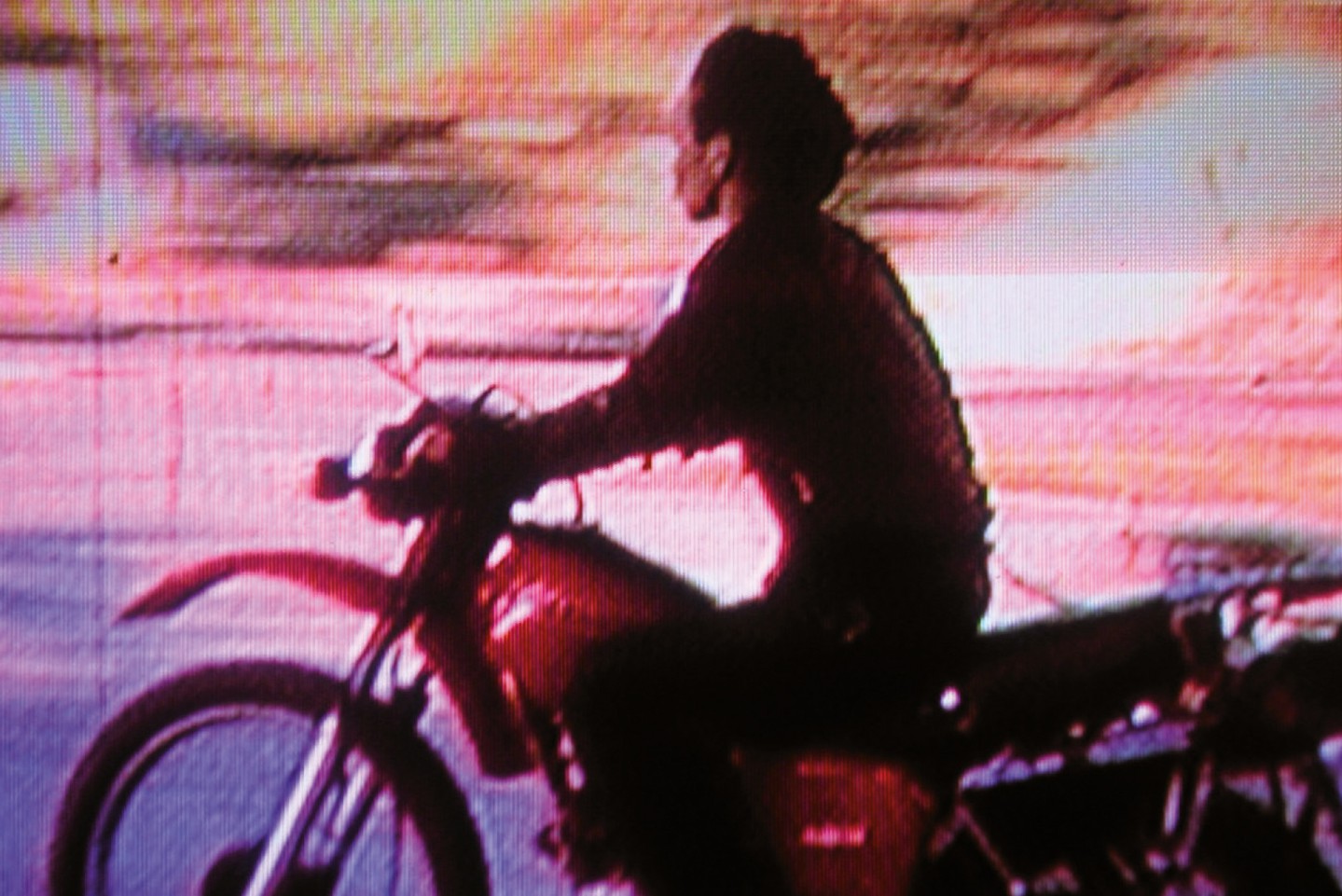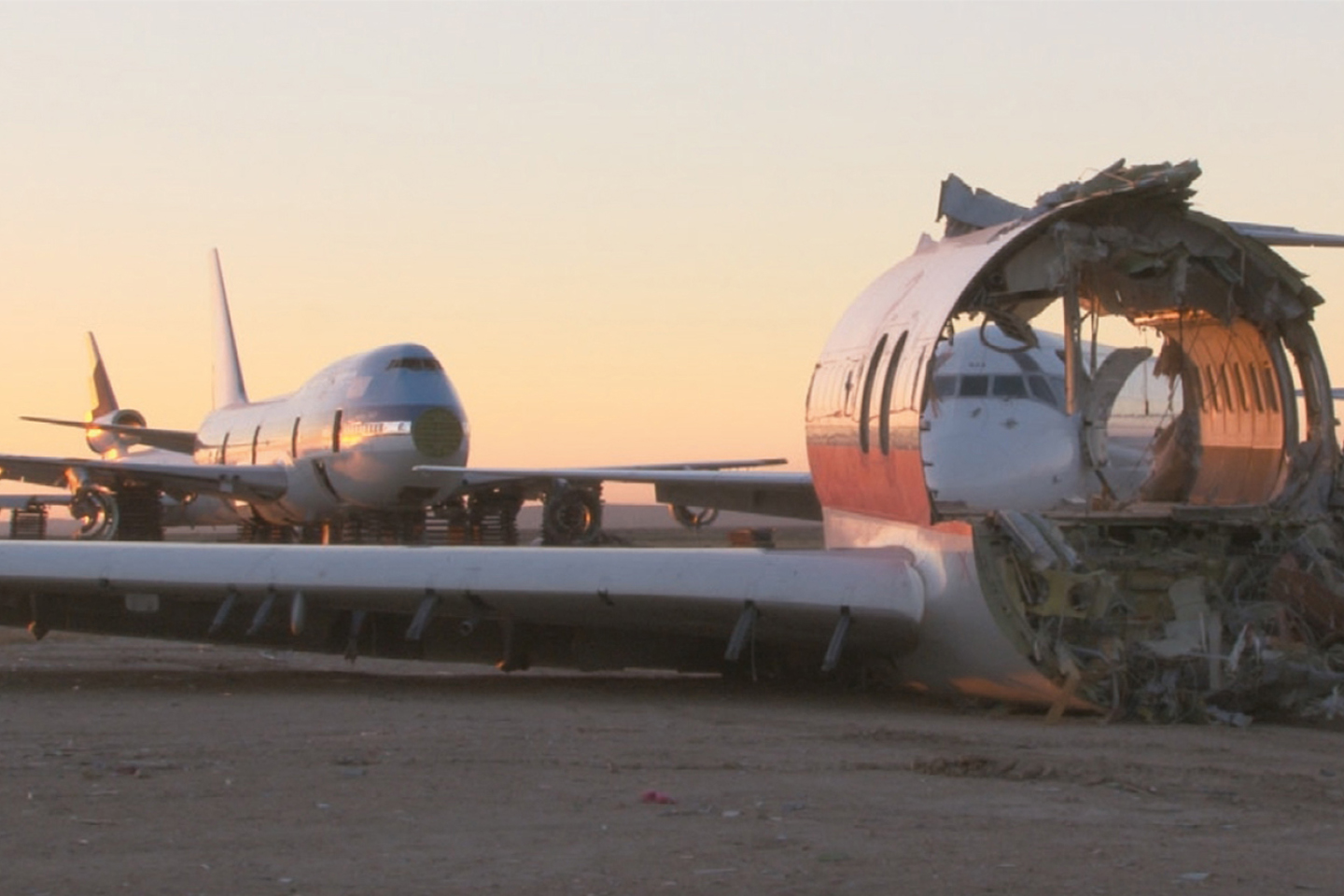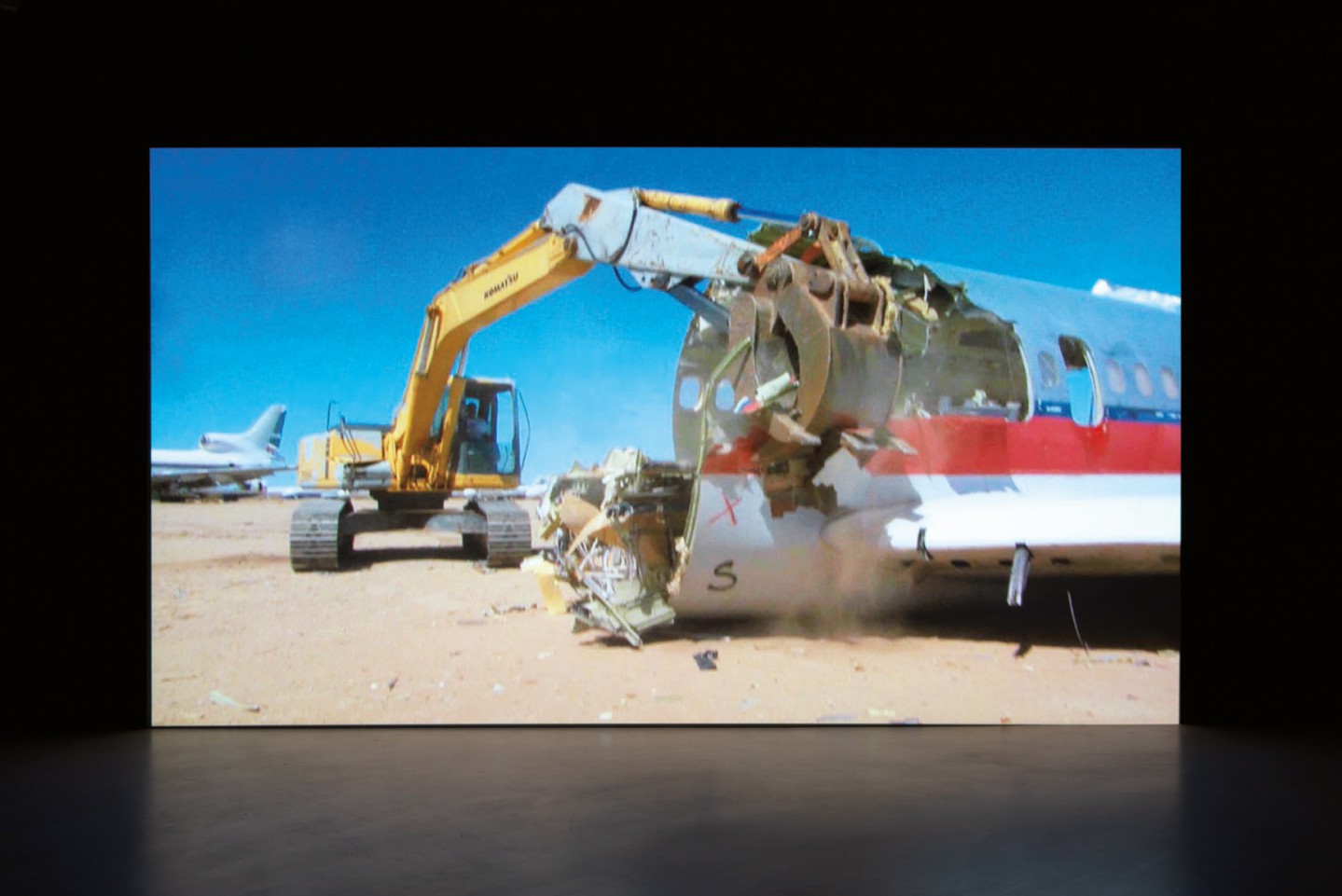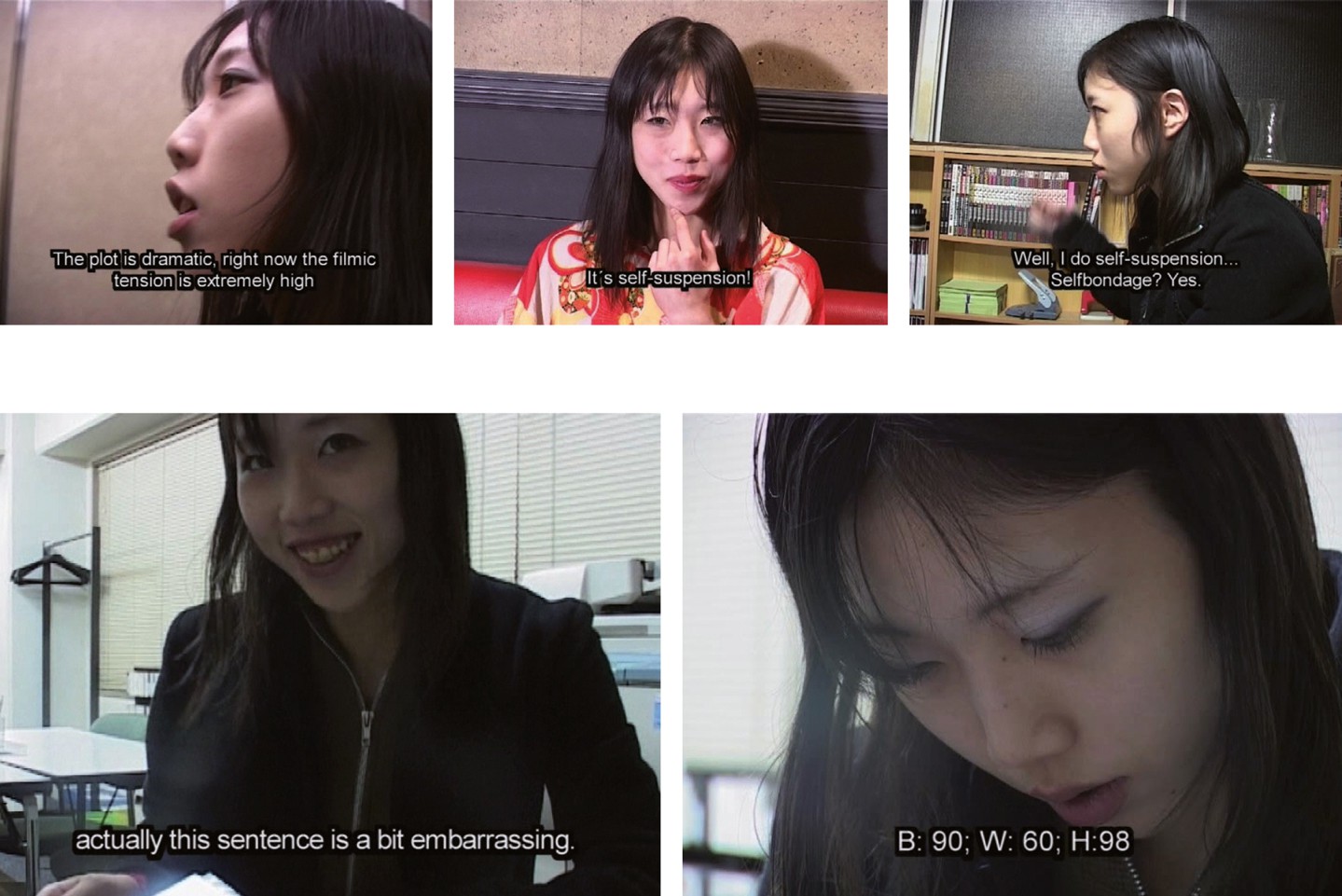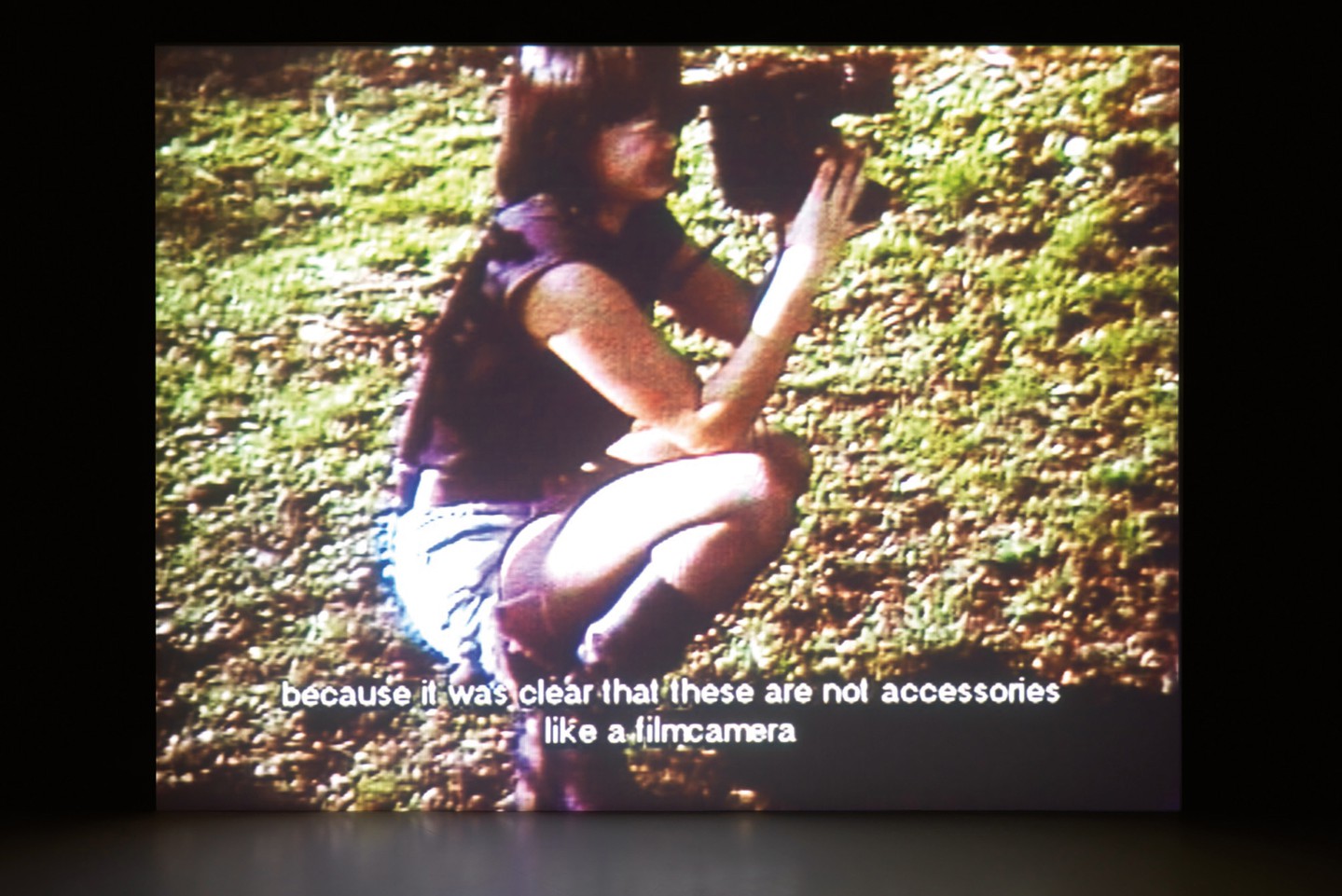 by Francesca Boenzi
The investigation of economic, social and cultural phenomena is at the heart of Hito Steyerl's work in film. Francesca Boenzi encounters the German artist to talk, among other things, about documentary practices as a means of artistic emancipation, and the biography of objects as a method of exploring the realities that generated them. One example is After the Crash (2009), her latest project, which shows how airplane scrap fuels the DVD industry in China.


FRANCESCA BOENZI: In the 20th and 21st century, the visual arts have extensively employed documents and documentary methods. The works that come out of this often resemble sections of archives or reportage. How should the art world refer to documents? And what are the potential applications of a documentary approach in the field of the visual arts?
HITO STEYERL: The question is not whether the documentary form is art, but how it has changed art. And indeed, documentary styles and approaches have been changing art (both in terms of its definition and actual practices) considerably since the inception of photography. One could cite the work of Soviet factographers, the efforts of the FSA in the United States to document the Great Depression of the '30s, or various conceptualist and post-conceptualist art practices since the '60s. Each approach has dealt differently (and more often then not independently) with the epistemological and aesthetic problems posed by documentary practices.
Also, if we look more closely, the works produced go way beyond reportage and archival documentation. Methods include Situationist dérives and workers' inquiries, Constructivist montage, cut-ups, oral history, deconstructionist or Surrealist anthropology, the diffusion of counter-information, as well as all sorts of fact-based practices. Media include archival sculpture, multidimensional slide projections, sound collage, painting, animation, underwater video, performance and design. The realm of documentary practices in contemporary art goes far beyond the aesthetics of administration it is usually confused with. Historically, it has often been included in the field of art in moments of crisis and emancipatory hope, and excluded again in moments of conservative restoration. So the question of whether it is art or not is in fact meaningless. It defines art by being simultaneously in- and excluded from it.
FB: November (2004) examines, among other things, the complicated, tangled intertwining of fiction and reality… What role does fiction play in generating reality, and vice-versa?
HS: Our media environment is part of our reality and creates reality rather than recording it. "Fiction" thus becomes a productive source of new realities, desires and fantasies. Although this sounds pleasant, it is not necessarily a good thing; all propaganda has been based on this simple trick. In the case of November, there is a constant transformation of images into realities, of martyred icons into B-movie posters, of fictional models into reality and the other way round.
FB: The fact that Andrea – the protagonist of this film – moves from being a fierce feminist, in amateur films of her youth, to becoming a PKK fighter, reveals a shift in her desires, from a fictional context to a real one, that determines her fate as a martyr. At the same time, Andrea's story is also the story of her "travelling image", which leads us to your film Lovely Andrea (2007)….
HS: I don't claim to know anything about Andrea's personal desires. I just try to observe the multiple transformations of "her" image: from Super-8 film heroine, to Kurdish martyr, to being appropriated as an alias for a Japanese rope-bondage model. While it matters to me to keep talking about the crime perpetrated against Andrea Wolf, who was most probably extrajudicially executed as a member of the Women's Army of the PKK, I am also very concerned with the material nature of the images that swirl around this event. What sort of energy do images express? How do they travel, and how are they misunderstood, imitated, appropriated and transformed?
FB: Journal No. 1: An Artist's Impression (2007) instead depicts your attempt to reconstruct the content of the first Bosnian newsreel, which was lost during the war in Yugoslavia. The result is a complex reflection on documents, history, memory, and the relationships between images…
HS: While trying to reconstruct the destroyed film from the memories of people who had seen it, we demonstrated that this was in fact impossible, but that one could instead create new perspectives on the present and the future. History as such is necessary, but impossible. It is set in the tension between the impossibility to fully grasp it, and the creation of new realities while failing to do so. One could say: while failing to represent the past, we might end up creating a new present. Again, this is not necessarily beneficial. While there are lots of places where recent history is suppressed by all means, there are also many places where there is an overload of history, especially ancient history, which is abused to legitimate contemporary political claims. Again, the problem is similar. What sort of present or future do we want to create by failing to reconstruct history? While we usually imagine history as a language that cannot be fully deciphered, it could just as easily be imagined as a message from the future that we are as yet unable to comprehend.
FB: You have made an interesting analysis of the status of images, as regards some of their primary traits in the digital age: acceleration, constant migration, ease of access… what are the aesthetic and political consequences of "poor images"?
HS: When researching the movies I cited in Journal No. 1, I made very interesting observations.
These old Yugoslav partisan films underwent massive changes when they were formatted for home video markets. There were dozens of versions of the same film, depending on the country they were released in, different sound tracks, edits. The most interesting object I came across was a post-Yugoslav DVD release of one film with a Bosnian, Croatian, Serb and Slovenian version. While three out of the four turned out to be the same film linguistically, in terms of copyright, a different picture emerged. Two versions were licensed and two pirated. On the same disc. So how are films transformed in all these digital environments? I ended up describing a class society of images defined by resolution and circulation. Poor images are the ones available online for free, at low resolution. In many cases one can hardly figure out what they depict, but it is obvious what they present to us: their own conditions of circulation. The case of experimental or art cinema is especially interesting, because it has only recently re-emerged from almost total invisibility again, but in form of poor images. While in many cases we can barely figure out the content of the image, we clearly see the marginalization of this type of imagery. Their importance is proportional to the narrow bandwidth they inhabit: they are the contemporary Wretched of the Screen.
FB: In addition to the "impoverishment" of pre-existing images, you make me think about the production from scratch, with digital technology, of lightweight, easily transmitted visual material, and how this influences the circulation of documents and information. Cell phone photos and videos are increasingly important in focusing our attention and awareness on certain events…
HS: These pictures and sounds are, for example, being fed into the existing economies of attention and affect, which are vying to convey ever more intense sensations. Or they end up forming micro-publics around certain issues. Or being amplified by corporate media. Or disappearing into the invisible dark matter that forms most of our contemporary archives, an inexhaustible mass of material that passes almost unnoticed.
FB: Your investigation starts with the analysis of economic, social and cultural phenomena in the context of globalization, where you identify elements that can be used to shed light on its dynamics and tensions. I'm thinking of how you dealt with the issue of language and translation in Do you speak Spamsoc? (2008), or your interview with Jon Solomon, which explored certain questions raised by your DeriVeD project (2008)… What kind of signals are offered by the English language and the way it's being modified by the bootleg DVD industry in China?
HS: "Spamsoc" is a neo-English language found on the covers of Chinese DVDs. I am suggesting that it is a broken language because there is so much pressure on it: the pressure to speak English, the pressure not to speak English, copyright law; all these factors, and undoubtedly many more unknown to us, weigh down on the constitution of this language. So its points of rupture are extremely elucidating – this language is far from being obscure, we are just too stupid to understand its full implications. Otherwise we could use it to read the shape of global tensions around the circulation of sounds and images, struggles around intellectual property, gendered creative labour, as well as the signs of clashes between different cultural hegemonies.
FB: The converging structure and complex system of exchange underlying globalization links the Chinese production of bootleg DVDs to the market for airplane scrap. What is the story behind your recent film After the Crash (2009)?
HS: In times of financial crisis, airplanes are stored, dismantled, or smashed up for metal at certain airports in the US desert. In California, they are also used for shooting plane crashes or providing props for Hollywood films. The remaining scrap was sold to China (pre-crash). So the idea of After the Crash is how a discarded plane could be blown up for a Hollywood action film, its leftovers sold to China and recycled as DVDs (DVDs require a thin layer of aluminum). Those DVDs might actually show the movie in which the plane was initially blown up, in a pirated version. Thus the movie that records the airplane's explosion would actually be printed on the recycled remains of the airplane itself. The method of this film follows Sergei Tretyakov's "biography of the object", which he came up with in 1929, the year of the Black Friday stock market crash. The idea is: follow the object to find out about the reality that creates it. In this case, it might be: follow it into the future, not into its history.
Originally published on Mousse 23 (April–May 2010)