EXHIBITIONS
"Hitting it off" at P!, New York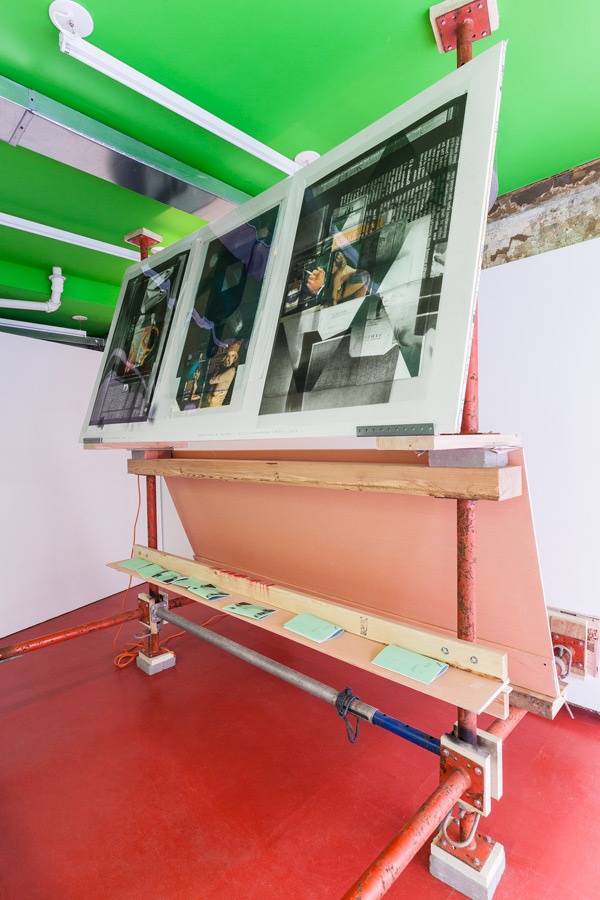 Take the classic joke of the ping-pong ball. Its resistance to measurement creates humor. The ball has known properties: colored white, 2.7g, 40mm diameter. And so does the player: colored white, 59kg, 163cm. Although these qualities can help predict certain reactions or spatial behaviors, truth be told, the measurable data matter little.
When the paddle meets plastic, both ping-pong and player resonate: they are part of the same set, they meet and select information of mutual significance. The game starts and the joke sparks laughter. Is the ball or the person being hit?
Another way to say it is: Hitting happens. This time betweenJune Crespo, Philippe Van Snick, and Looking for words that aren't loaded, a publication that stems from a reading group at Independent Curators International (ICI) two years ago. Here, directions are physical geometries, voices repeat and coalesce, gravity pulls and pushes, and display and displayed ricochet off of each other.
.
until 16 February 2014
.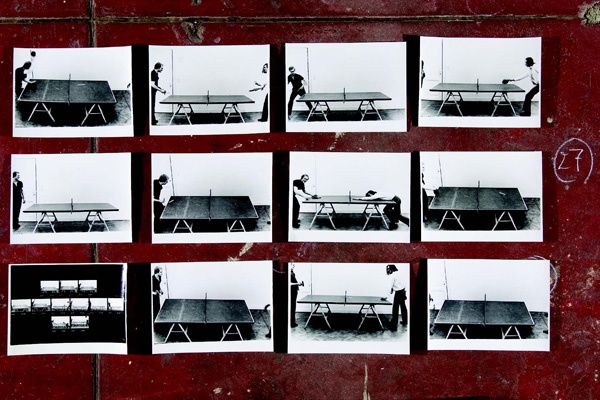 Philippe Van Snick, Ping Pong, 1972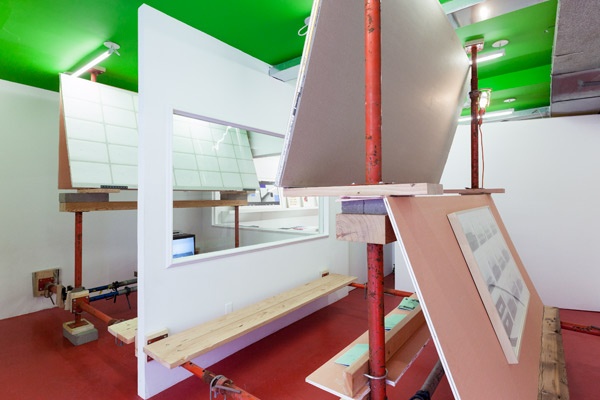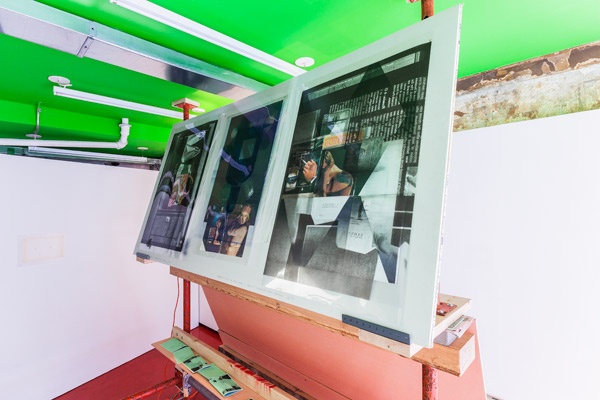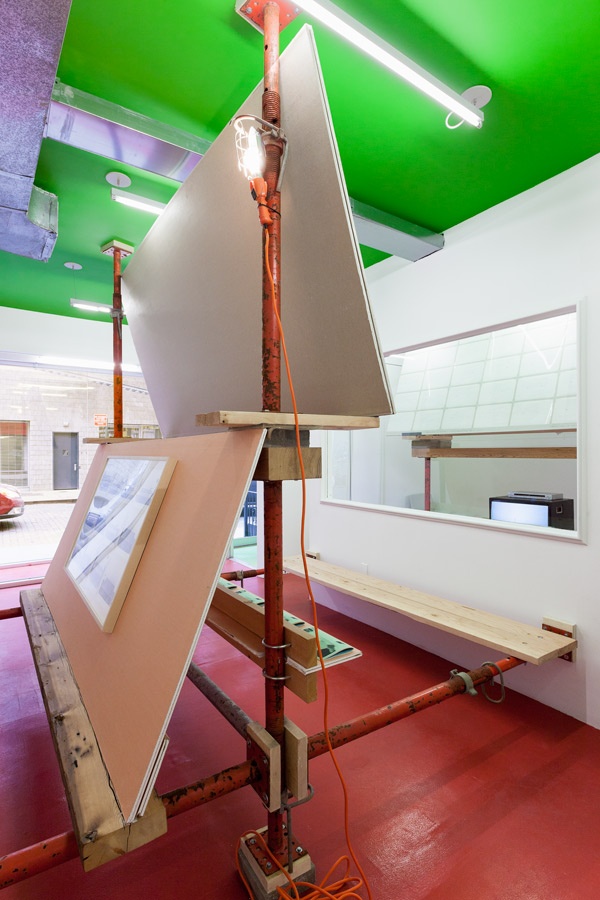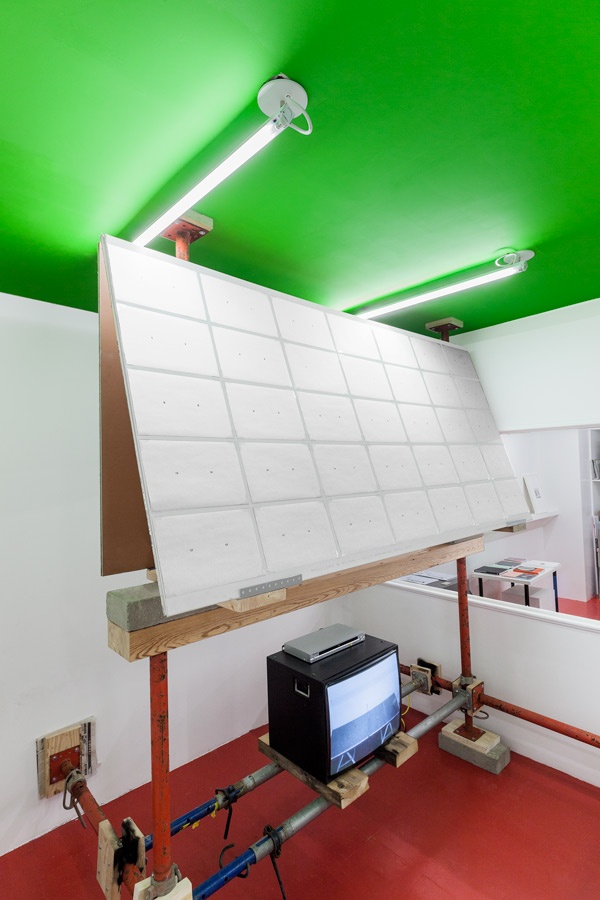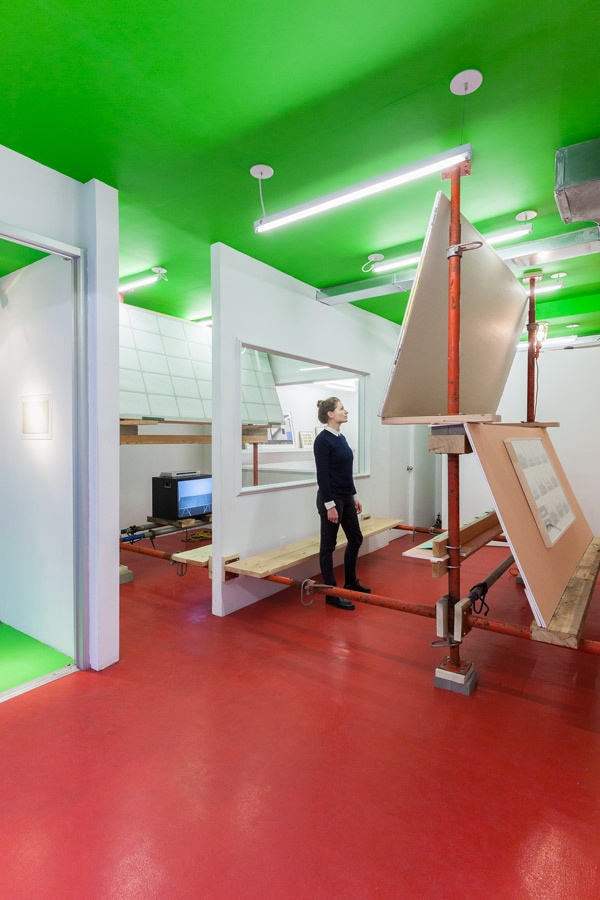 "Hitting it off" installation views at P!, New York, 2014
.
Courtesy: the artists; P!, New York; Galerie Tatjana Pieters. Photo: Naho Kubota.