EXHIBITIONS
Andrea Pinheiro and Kate Newby at COOPER COLE, Toronto
Close
1
2
3
4
5
6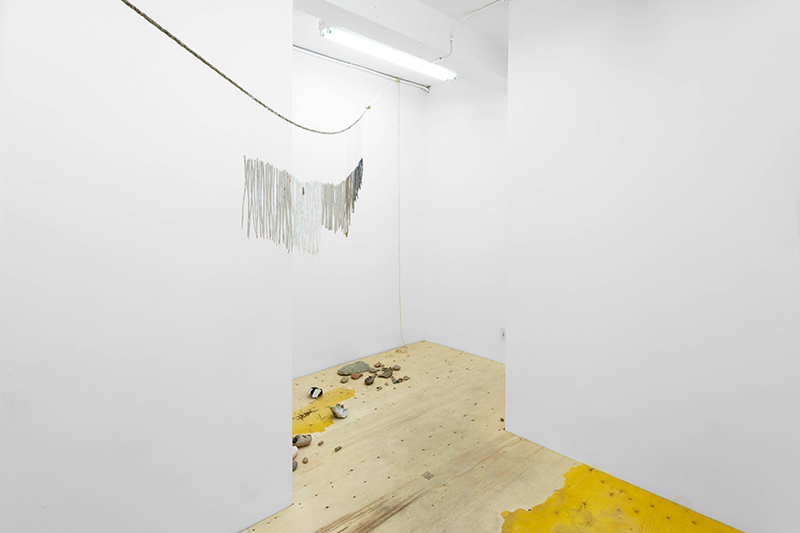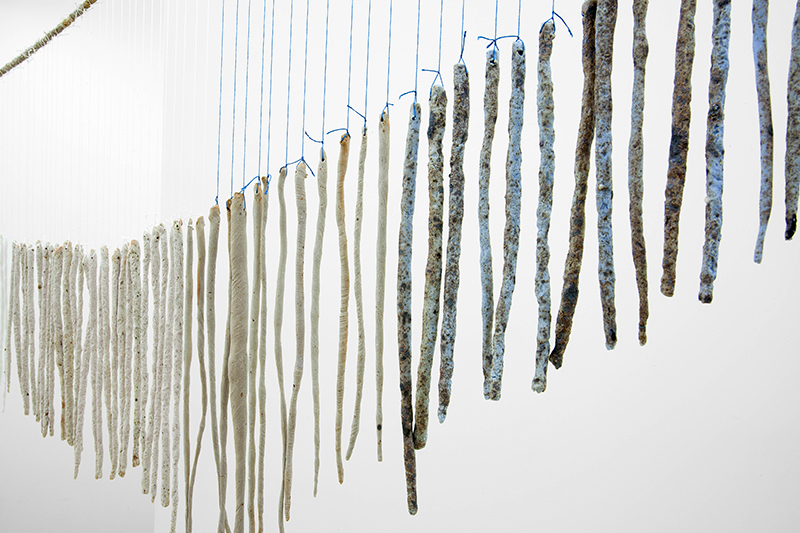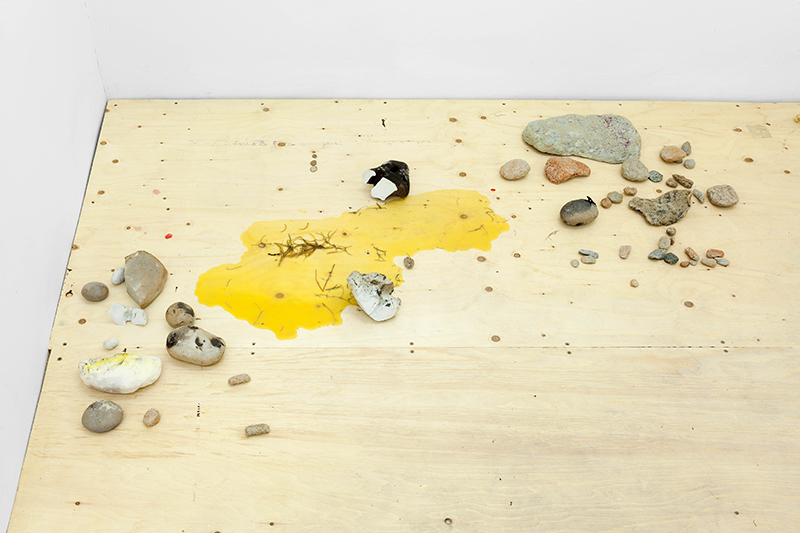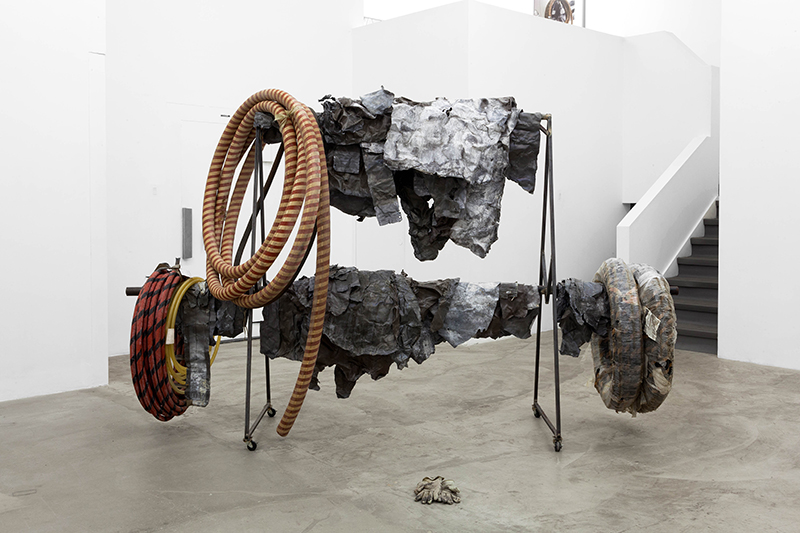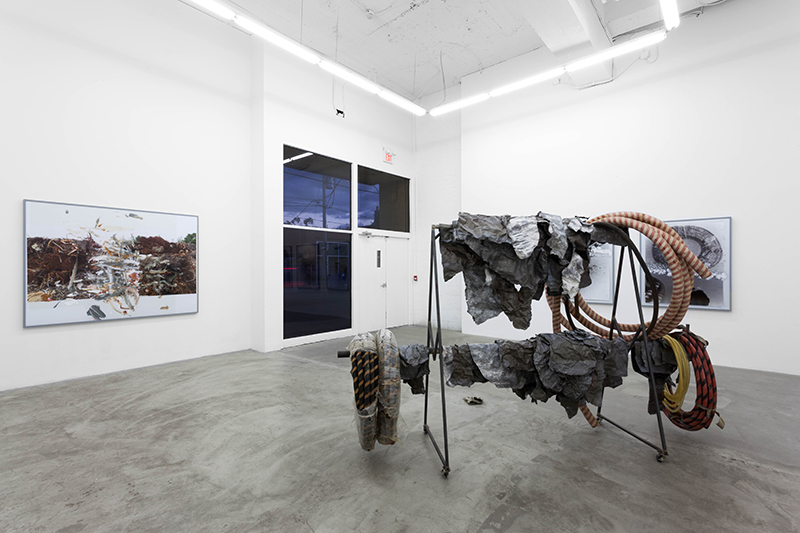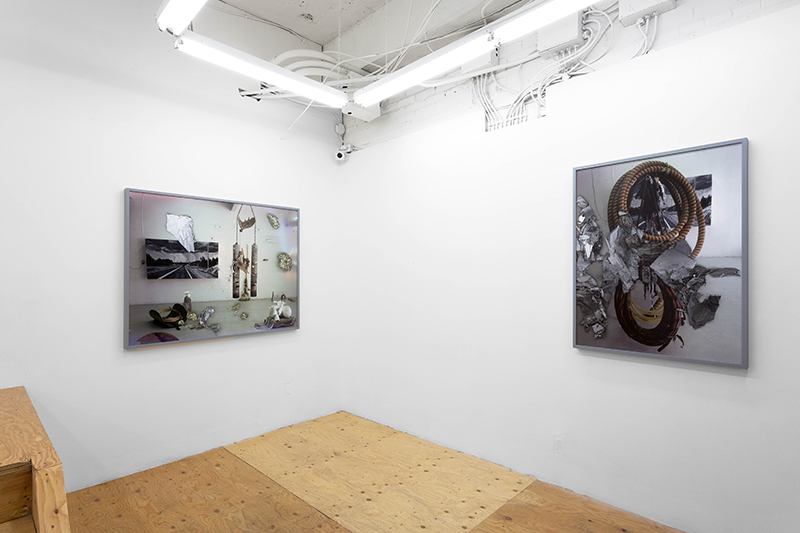 Andrea Pinheiro "Circumstantial Evidence"
An amassment of resources may make a person rich, a wealth of experience may render a person wise, and too much of anything can be problematic, at times even distressing. Experiences with and involvement in such excess may require adjustment, change, and healing. The incidental occurrences, trappings and restlessness of daily life are explored through Circumstantial Evidence: they've insidiously informed and interrupted Andrea Pinheiro's practice. Multiple experiences of time are united and compressed into the same instant where uncertain futures and anxiety over stewardship and inheritance emerge. The volatility of experiences, happenings and legacies are laid bare.
The artist's relationship with the building that houses her studio has brought her into contact with objects which she has inherited, had to live with and care for – remnants of past times, inhabitants and situations, whose presences have crept into the work, paralleling changes in the studio. Landscapes, antlers, plants and industrial relics reference the weighty history of this place and time, and link to their situation in Northern Ontario. An inescapable sense of second hand-ness haunts this space and this work, reflecting what has at times been an uncomfortable, object-burdened and obstacle-riddled existence for the artist, in a place where the residues of past times cast inescapable shadows on the present and future.
Pinheiro reasserts her presence into the work, however, through the poignant ordering of the objects, her hands' interventions across the surfaces of photographs, and the reference to her body as a measure. The overworking of the images offers parasitic clues to the meanings and happenstance interpretations buried within them, and to the relationships she has struck up – with the studio, the confounding objects that occupy it, and with this place. Salt, paint and rocks prevent full immersion into the image-space by stripping away tone, complicating the interpretation of depth and content, in much the same way that accumulated artifacts act as barriers to movement, access and progress in real time and space. Pinheiro's meddling prevents the audience from fully receiving her messages or solving her scenes, leaving them to question what they're seeing and draw their own conclusions. There is an invitation into this devised world, but only so far. This is a cautionary tale, of sorts, calling attention to the consequences of personal involvement into those circumstances in which we find ourselves.

.
at COOPER COLE, Toronto
until 15 October 2016
.
Kate Newby "Tuesday evening. Sunday afternoon. Stony Lake."
COOPER COLE is pleased to present a solo exhibition by Kate Newby. This marks Newby's first exhibition in Toronto, Canada.
There is condensation on my glass. It seems like the fluid inside (apple cider) travelled through to the outside of the glass, which is itself in a liquid state. The glass is dirty but I don't need a clean one. I will taste the grit, kiss the previous user and absorb the nutrients. The ice is dirty too, and melting.
There's a saying… when something, usually an idea or argument "holds water", it is watertight, dependable, definite. However, some things' hold is not so tight. Some things hold like a hand can hold a handful of water for only a few wet moments. Long enough for a sip.
Everything in the universe is tiny. It can be held in your ear, or in your teeth. But this perspective takes distance. From way up here those things could be planets or puddles, buildings or pebbles, gum scraped from a shoe or rocky landforms. Remember the grain of dust in every raindrop?
Ice clinks and I chew the grit. Steam walks through walls and dirt flies up into the clouds. These things are terrestrial, and gravity is love of the earth.
.
at COOPER COLE, Toronto
until 15 October 2016