ESSAYS Mousse 72
To Caress, to Fondle, to Covet: Hudinilson Jr.
Close
1
2
3
4
5
6
7
8
9
10
11
12
13
14
15
16
17
18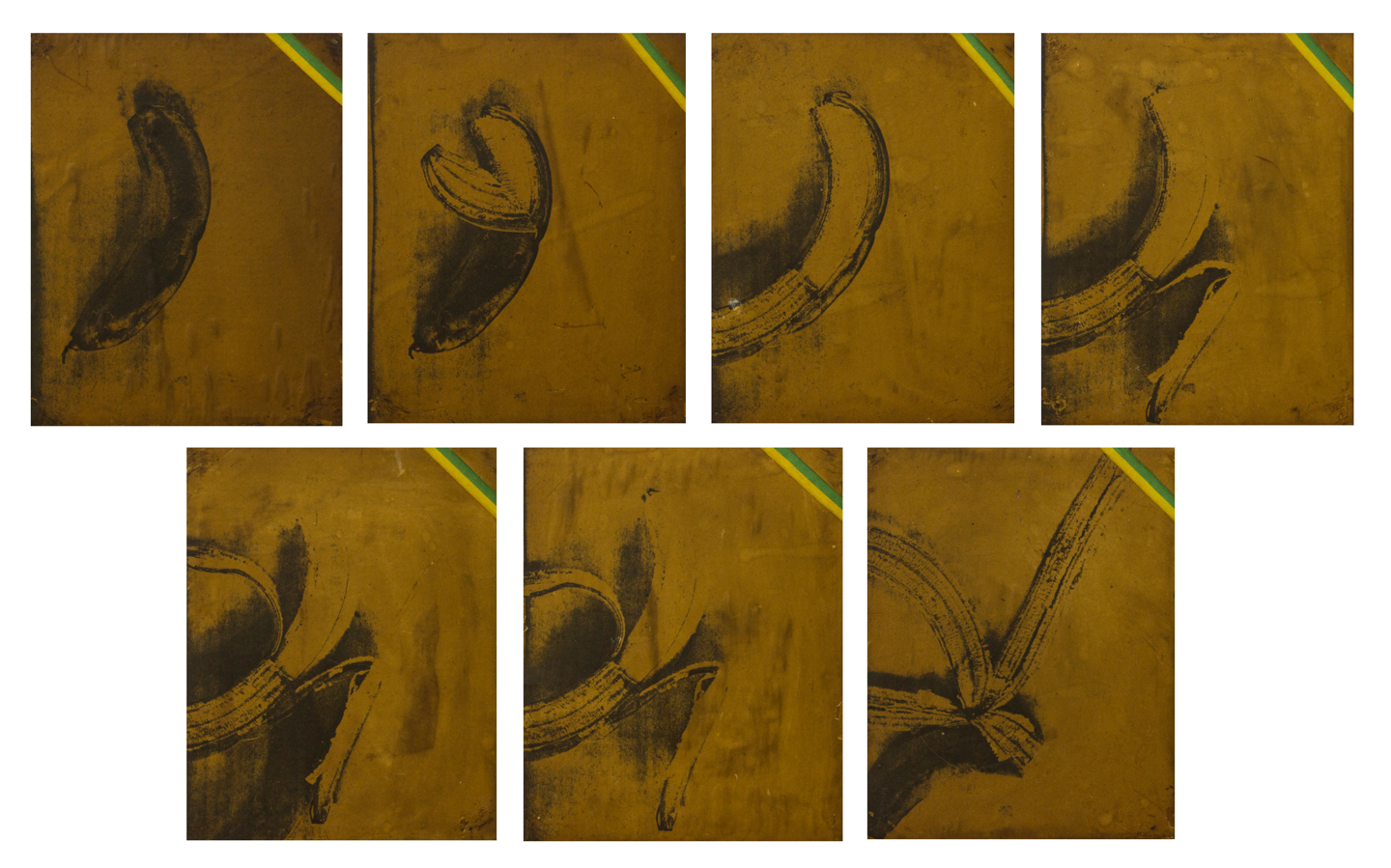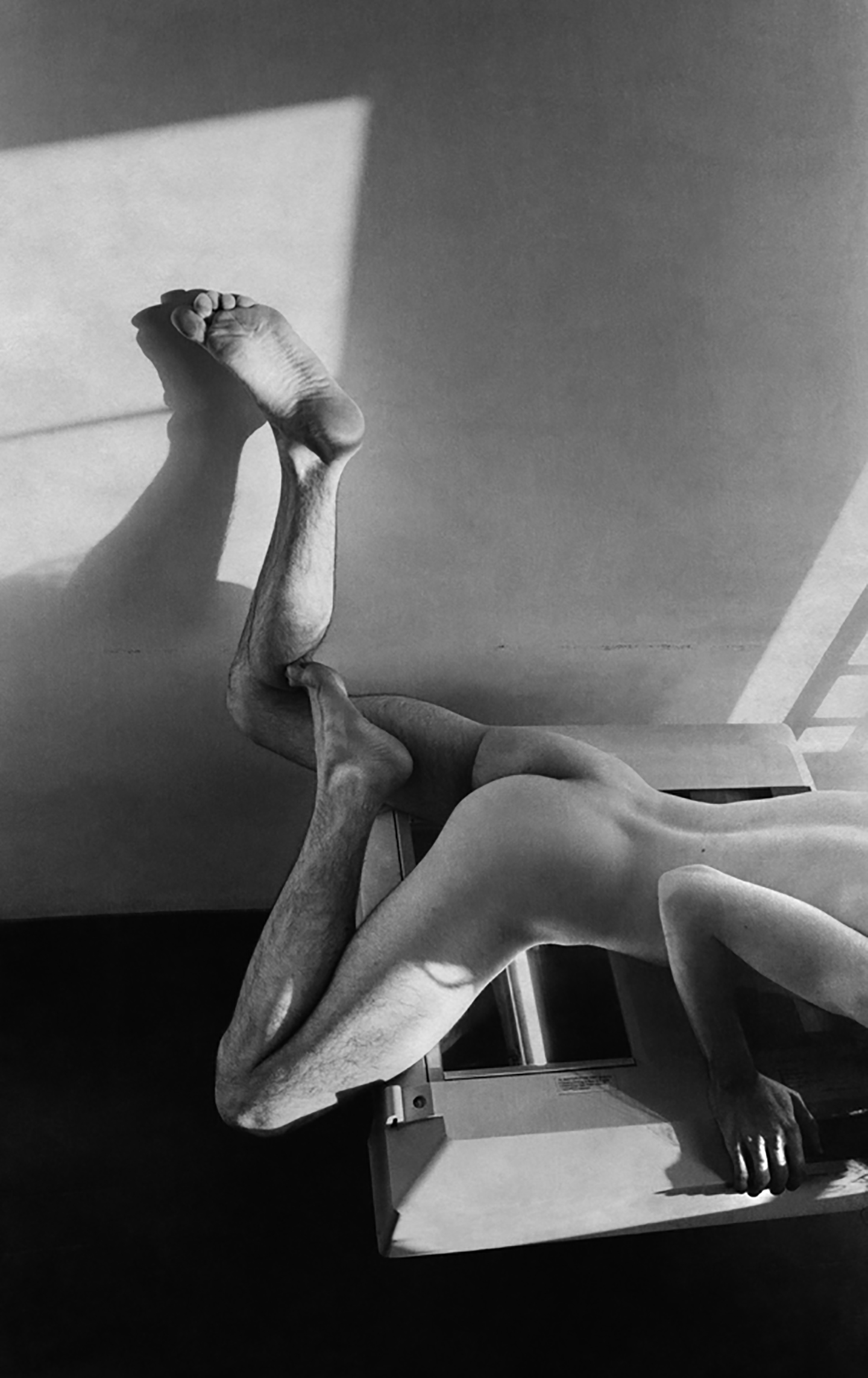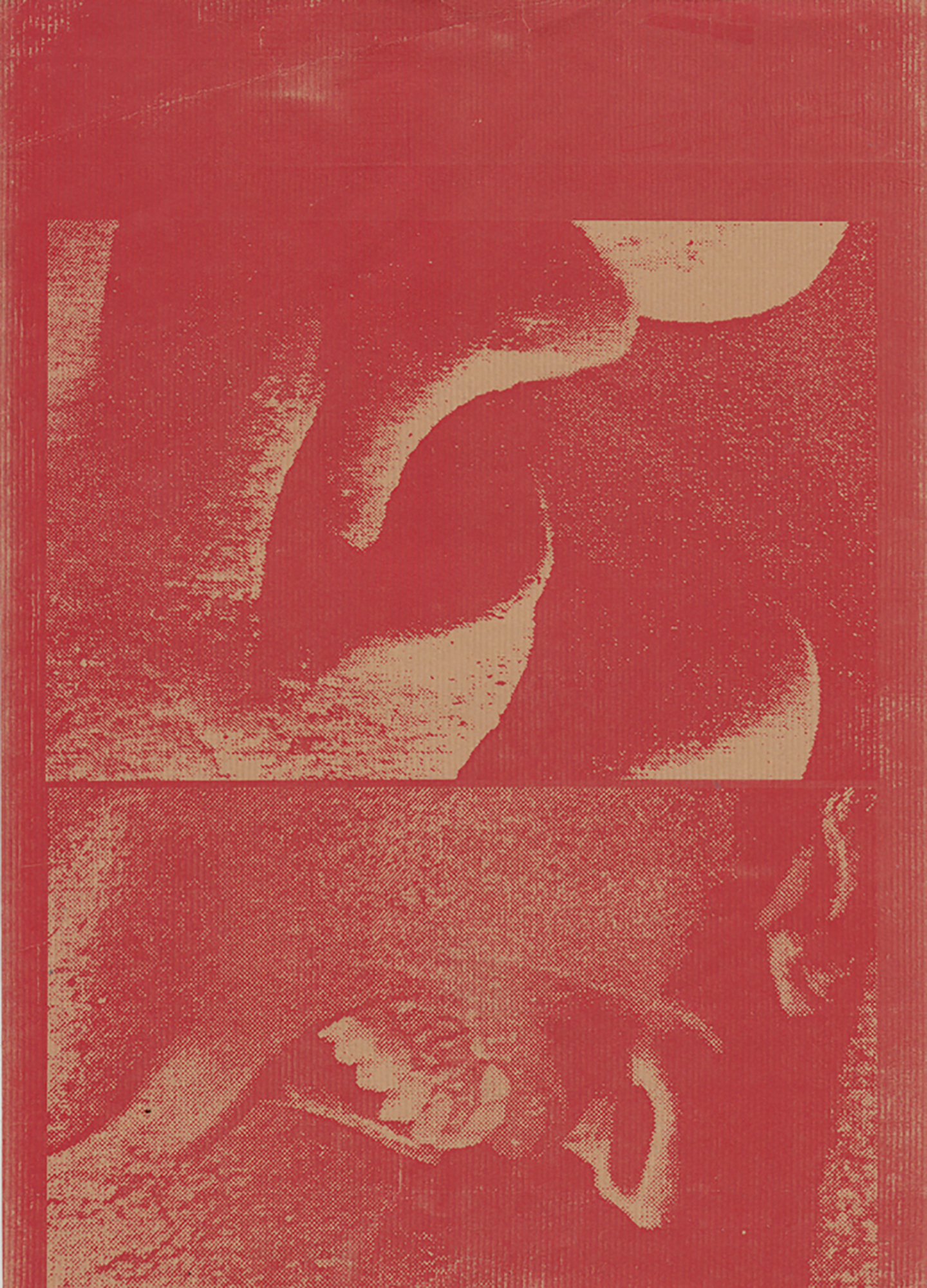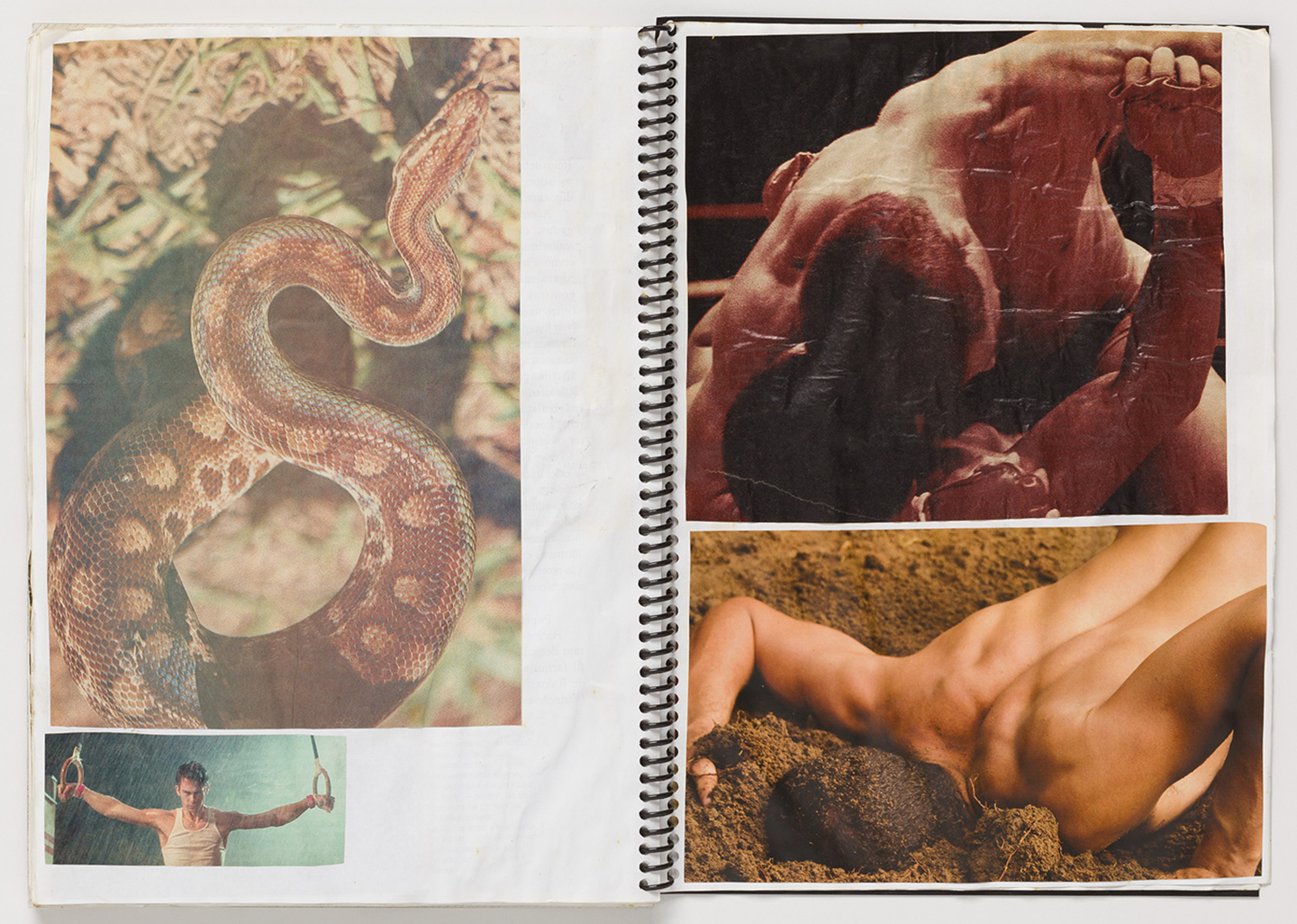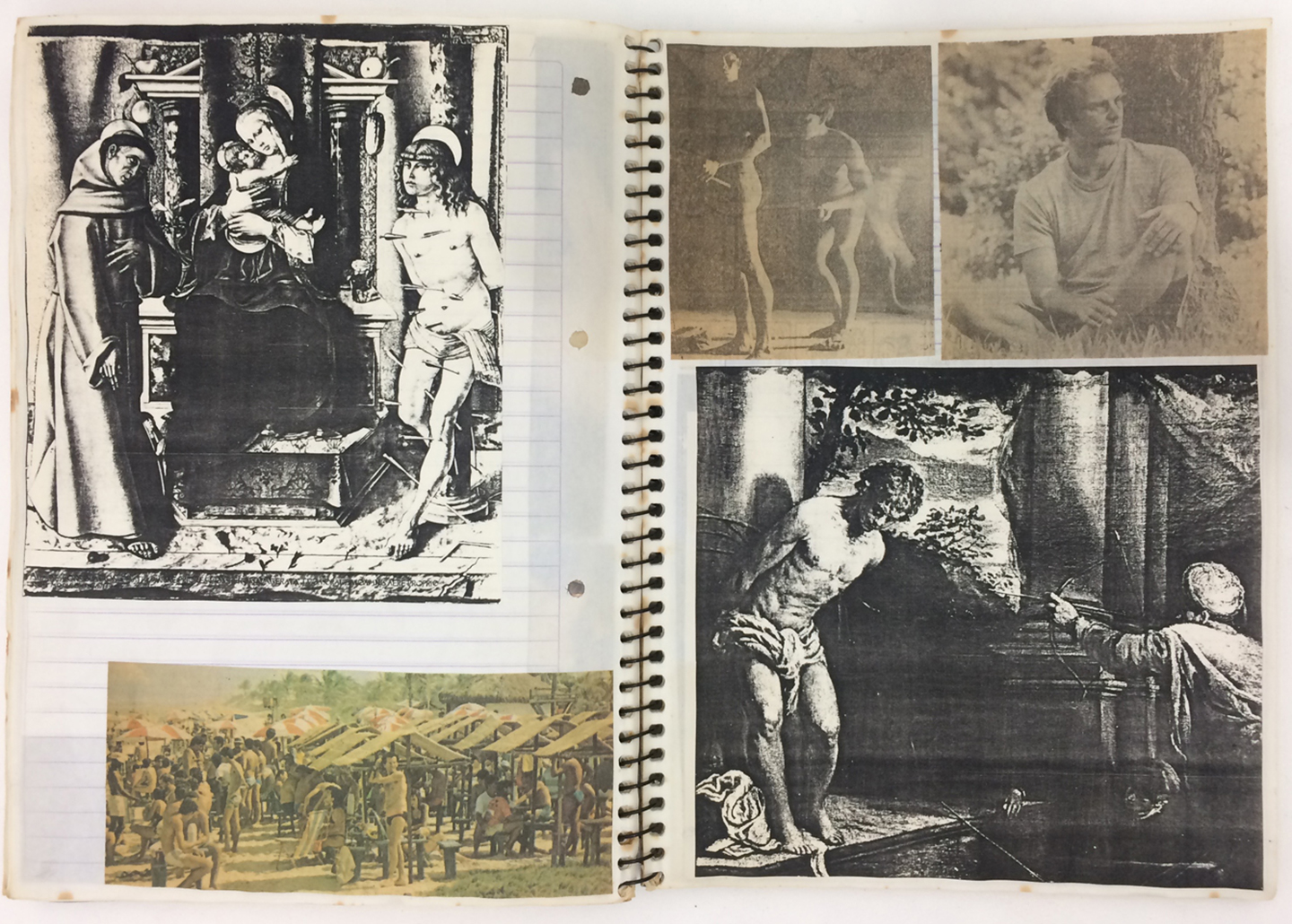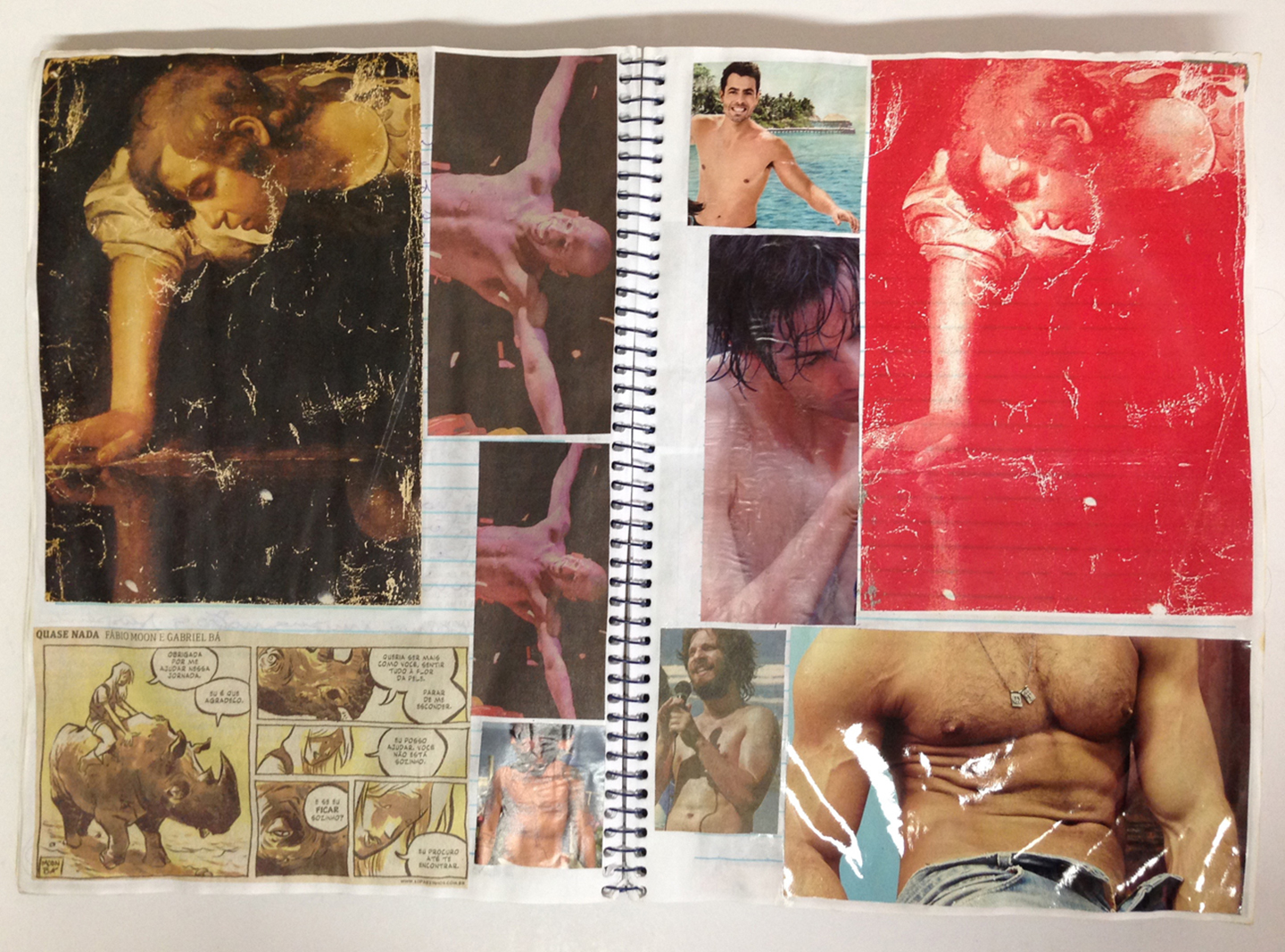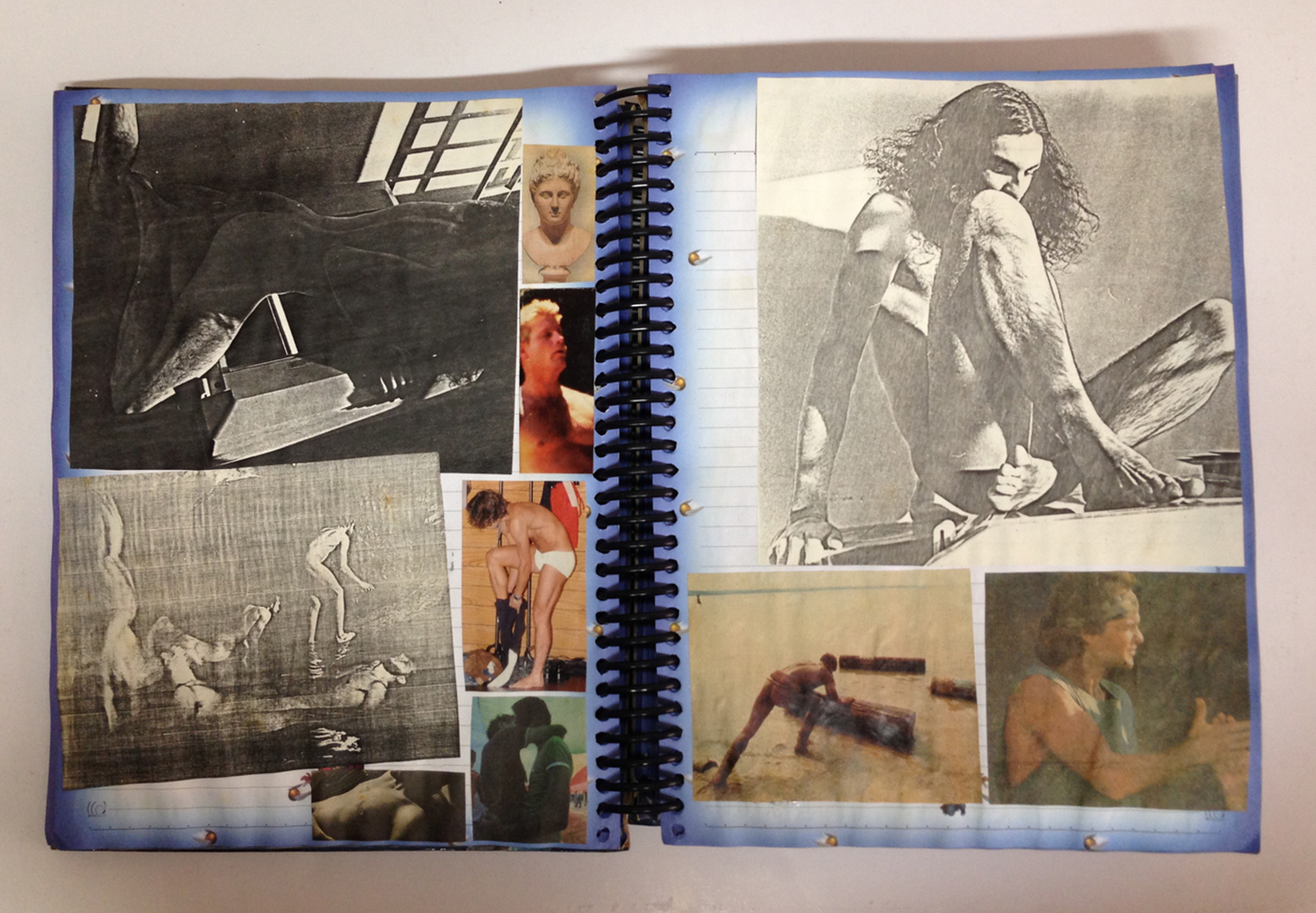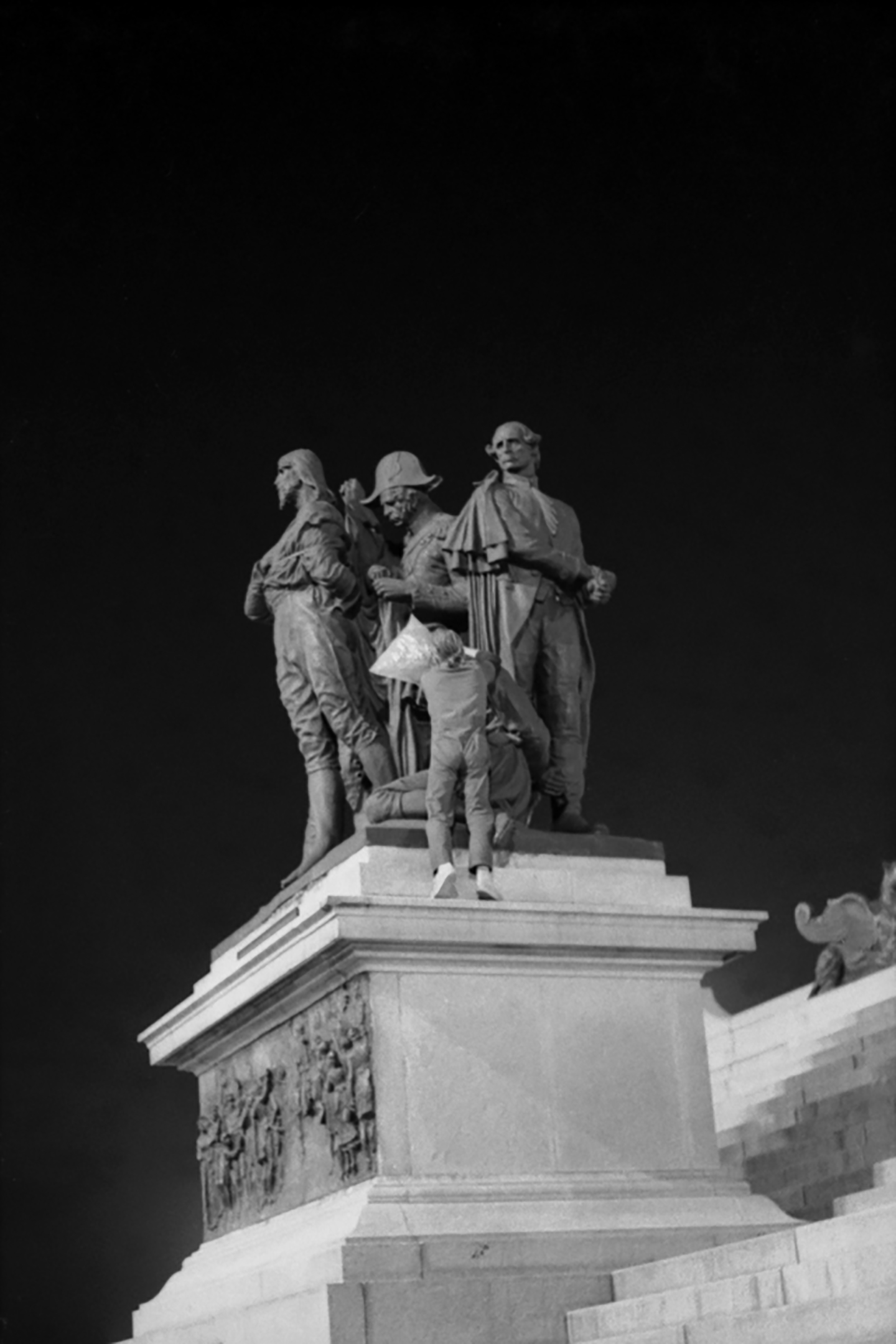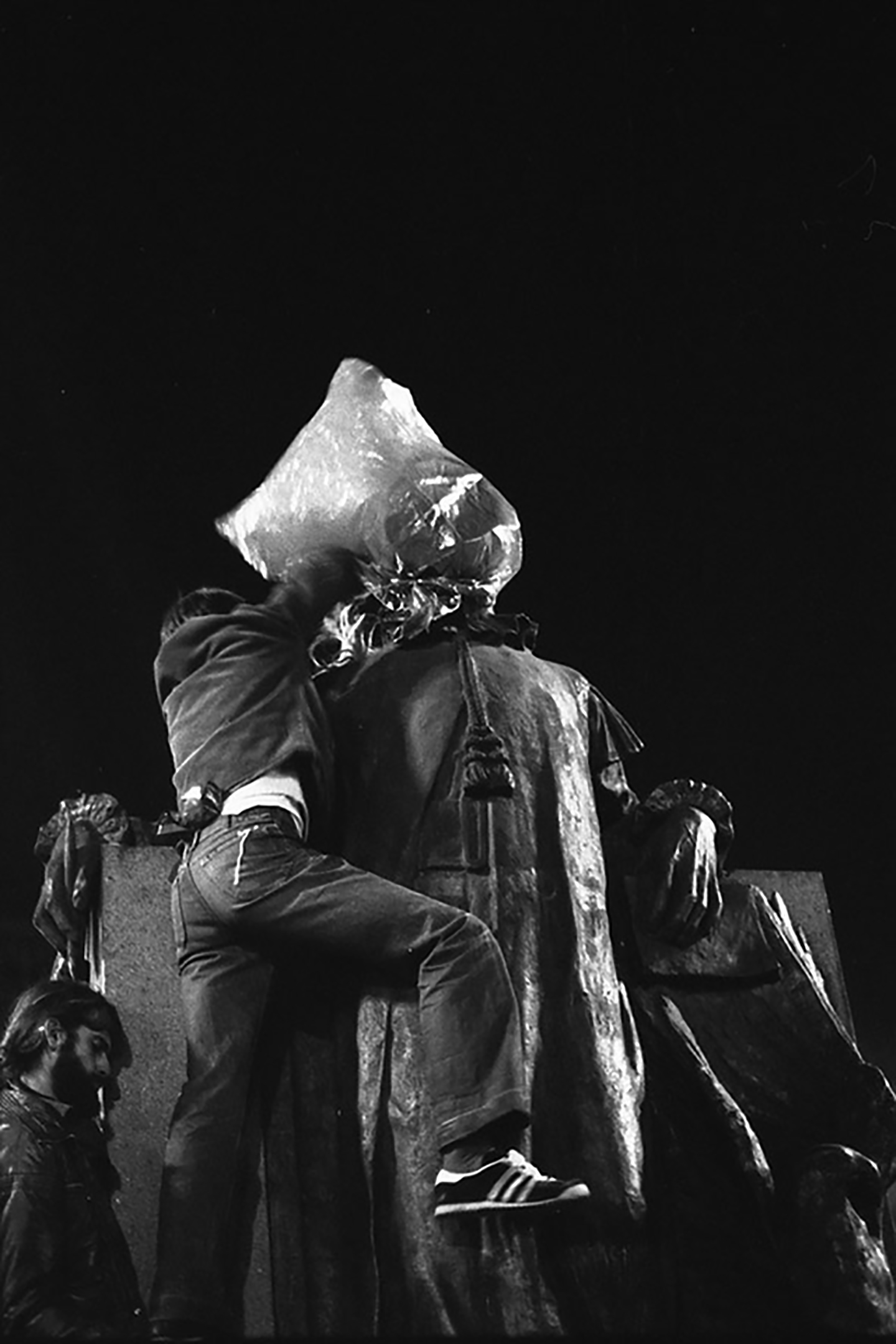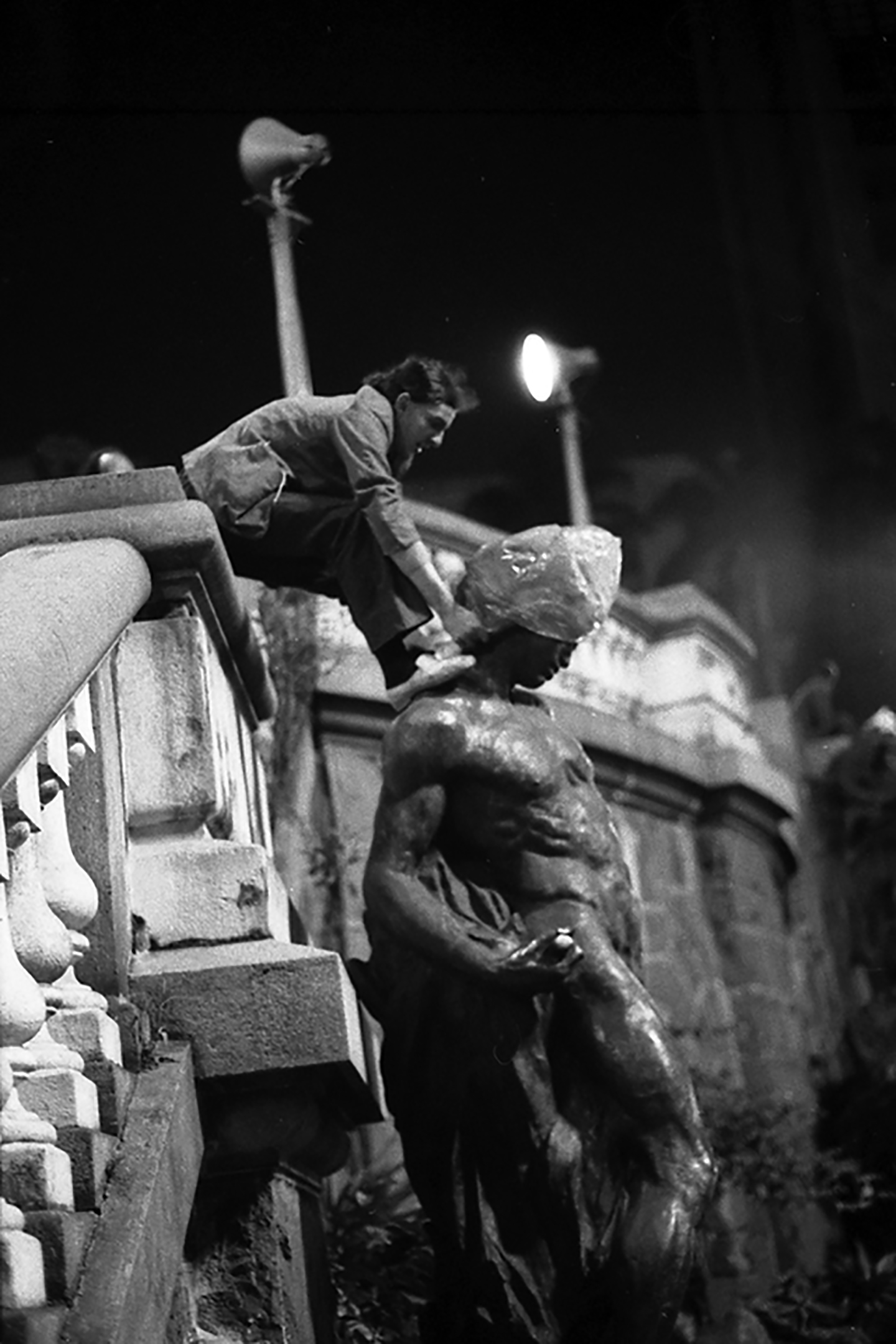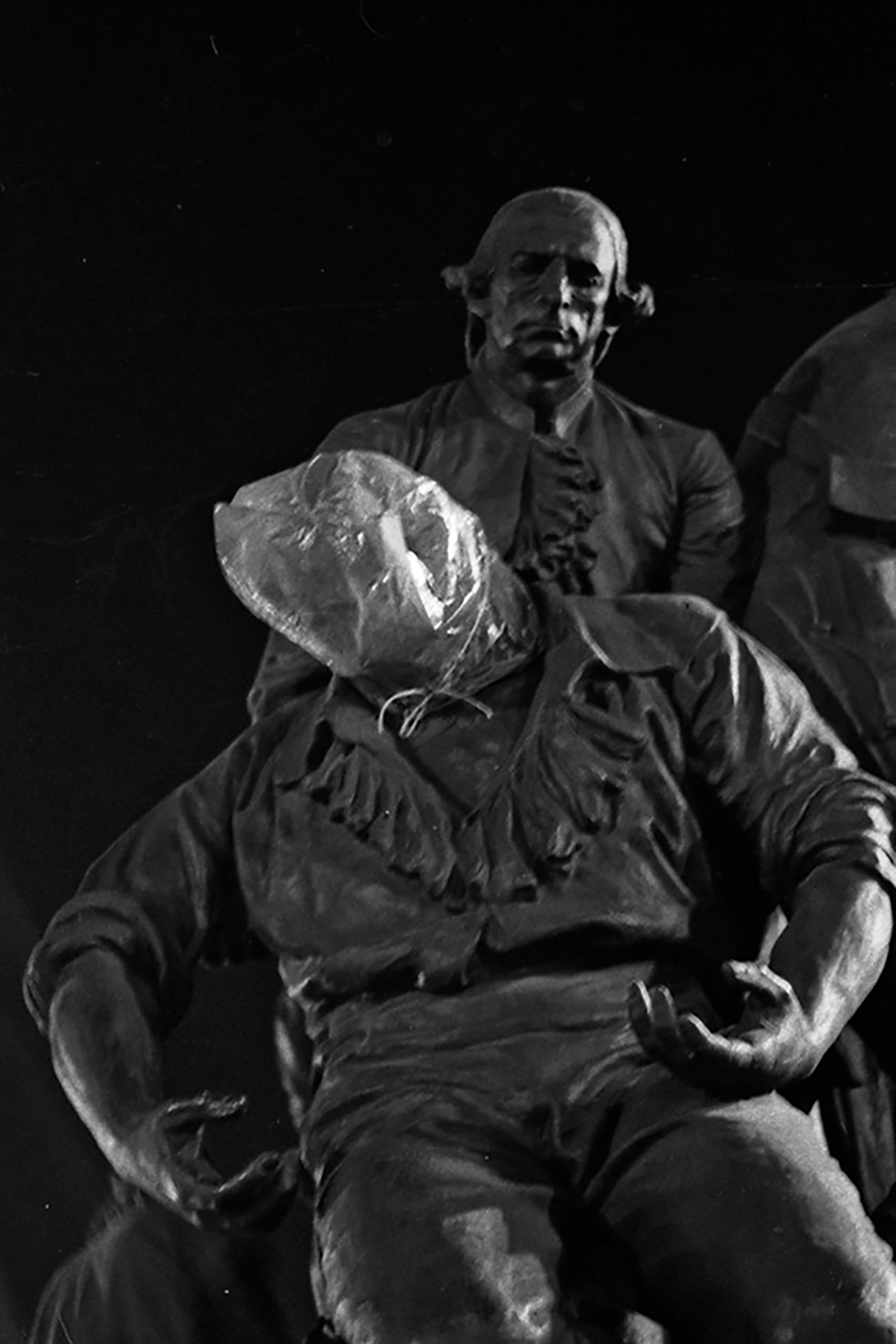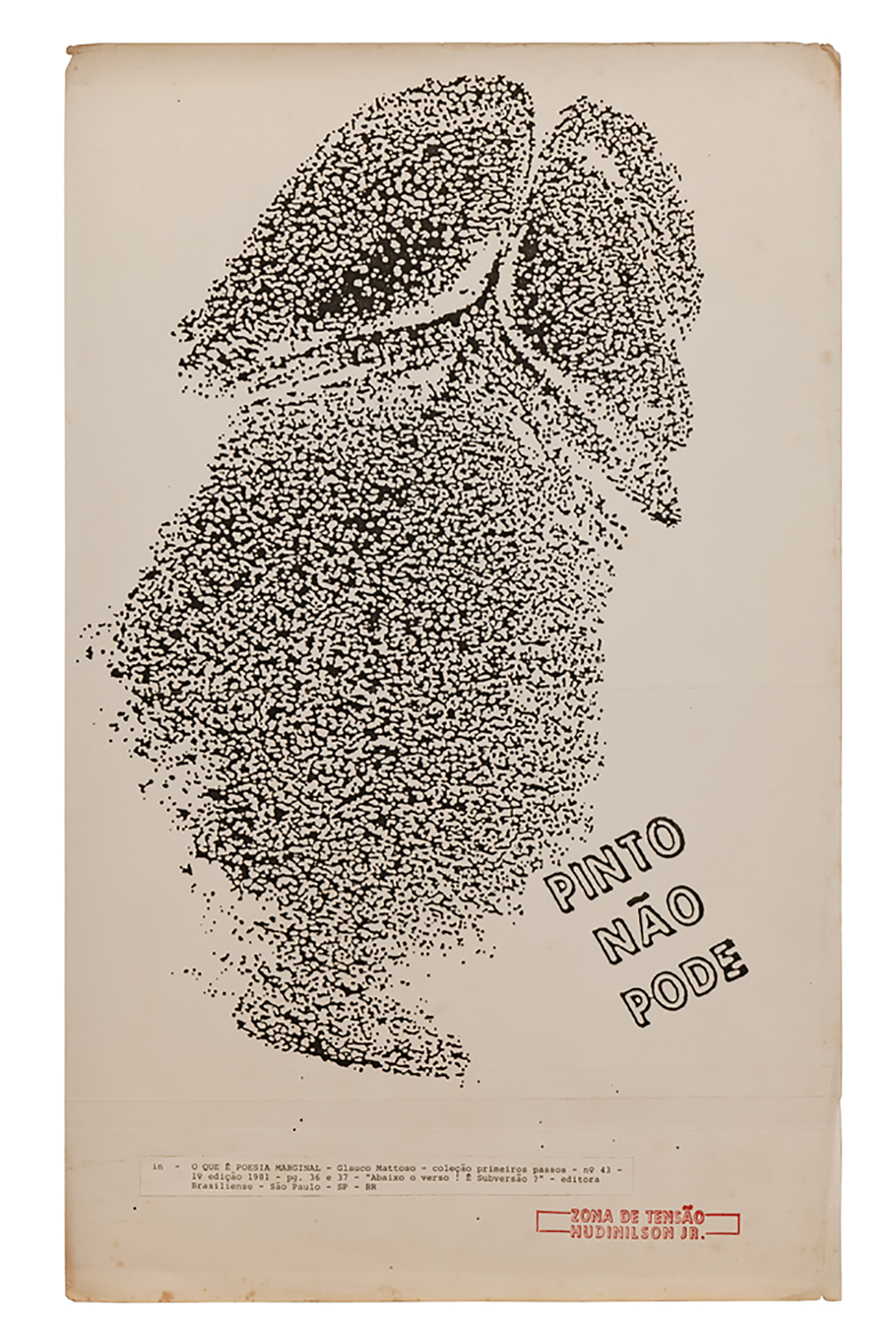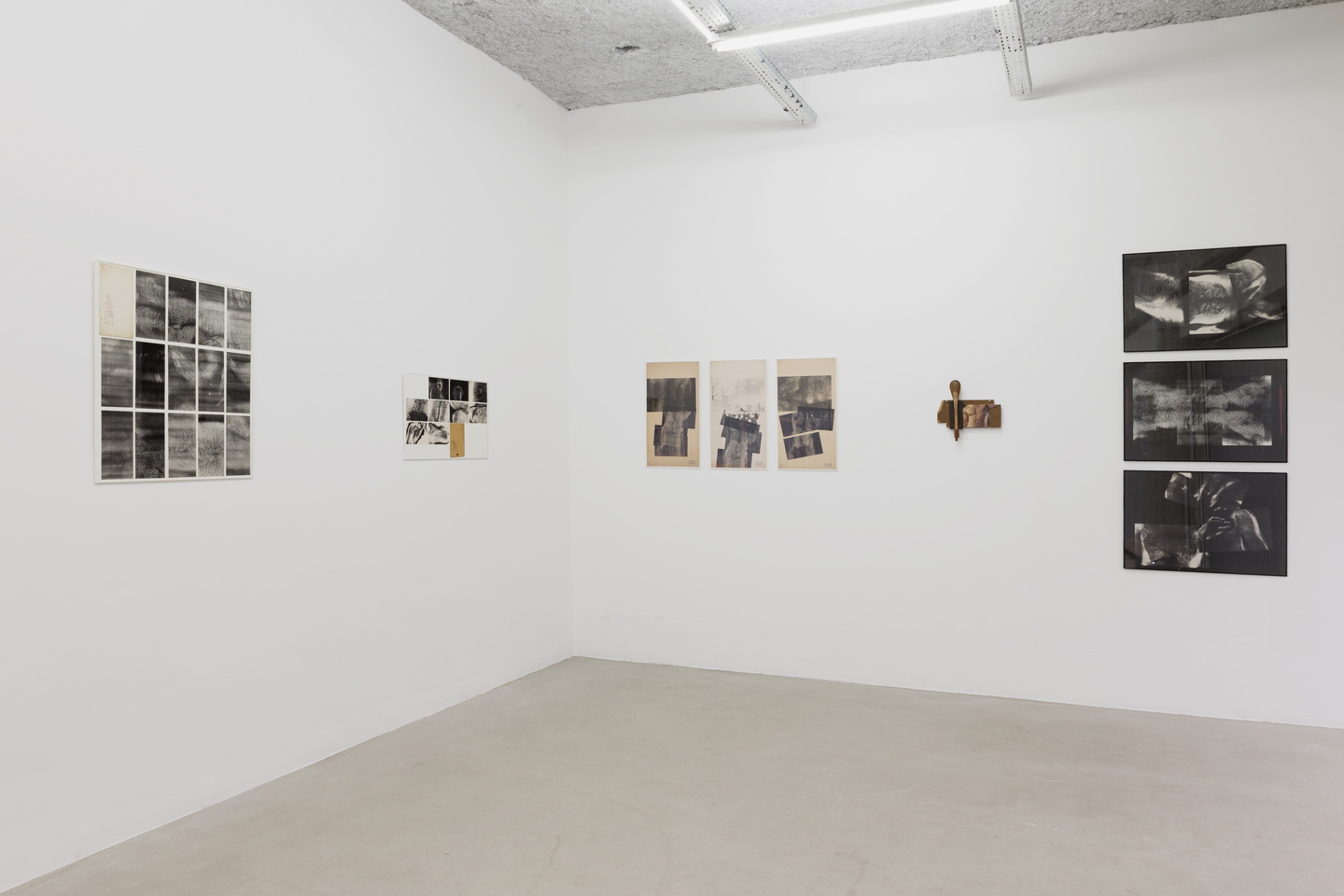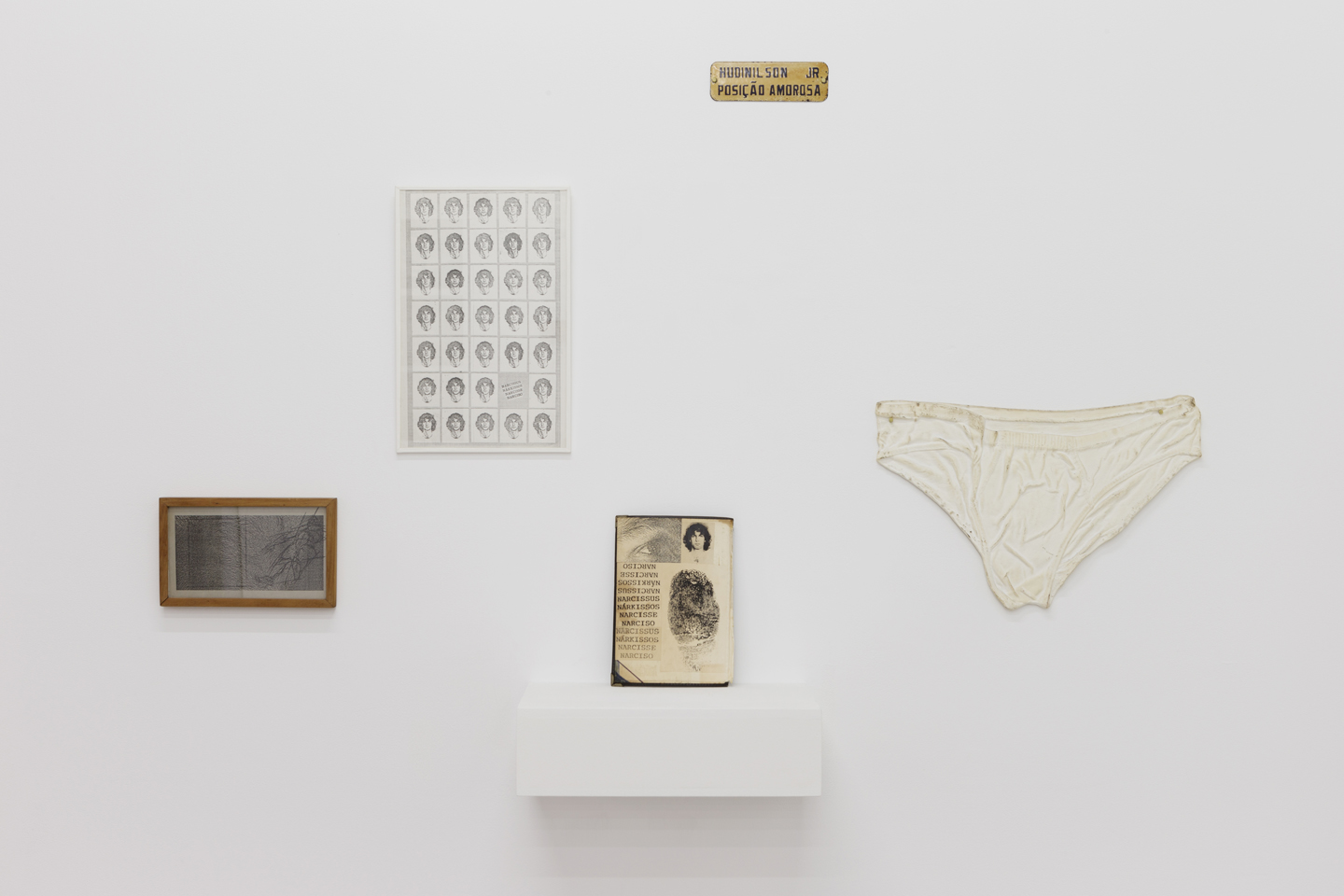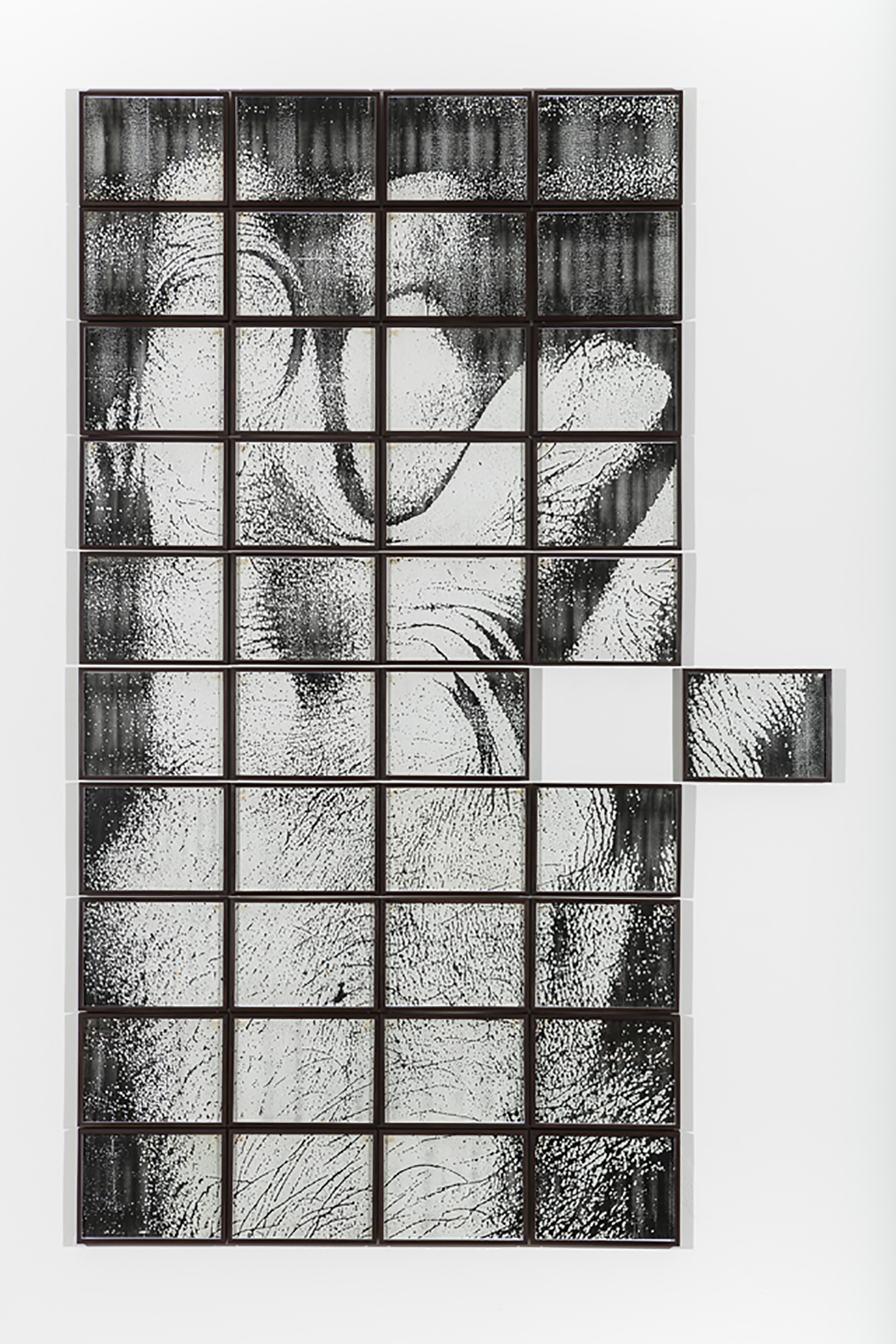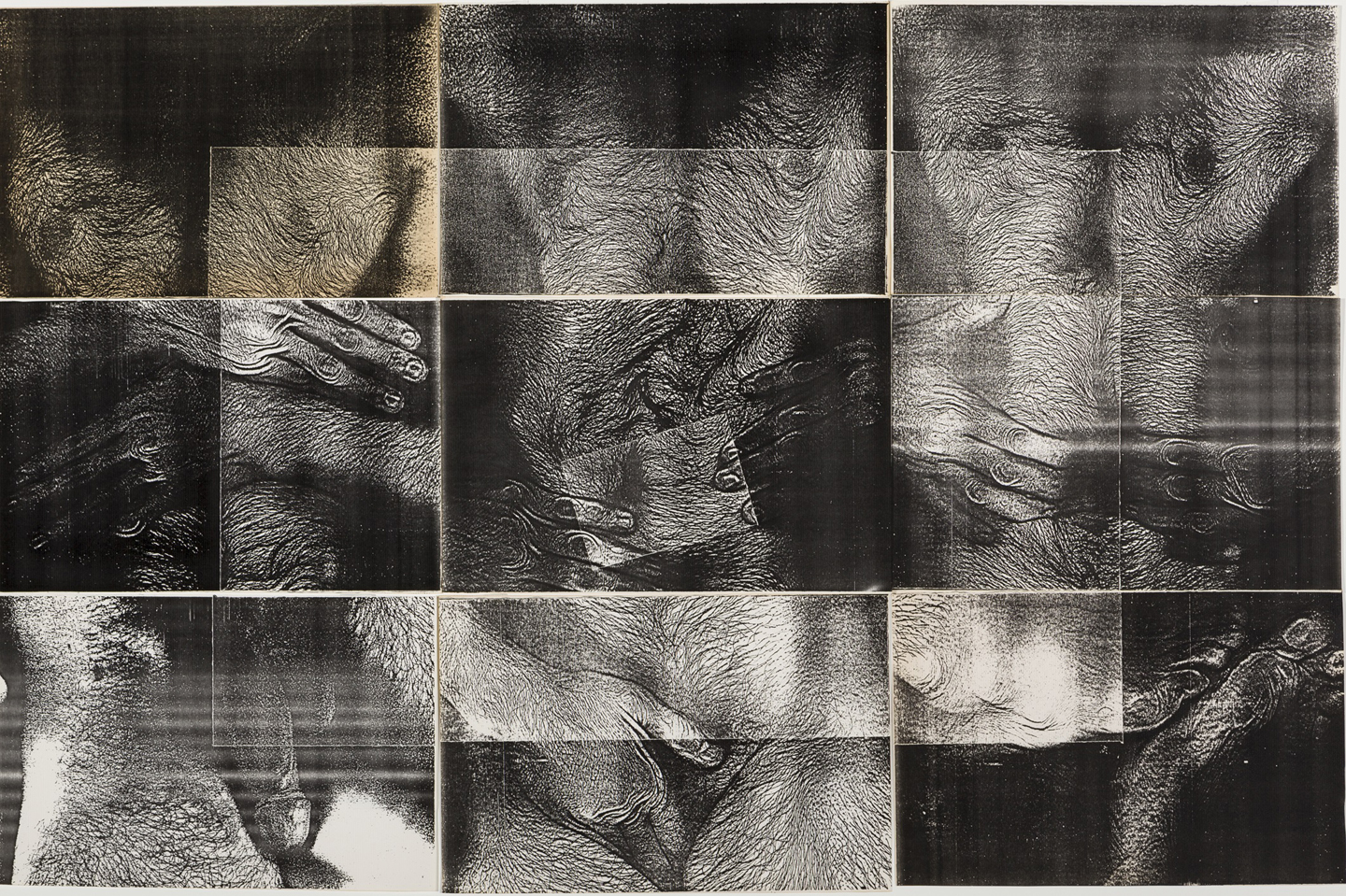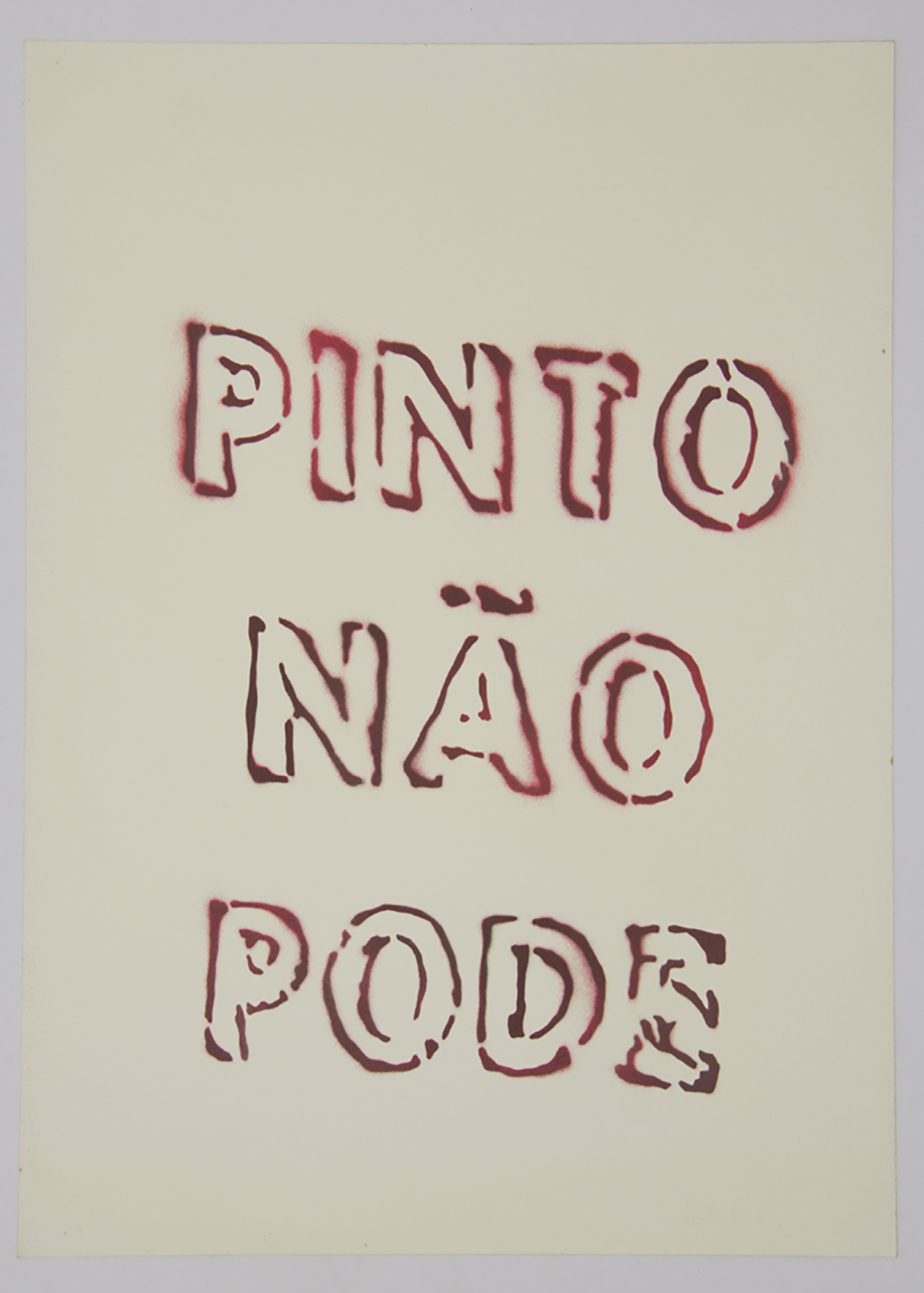 by Paulo Miyada
Yes! Nós temos cu! (Yes! We Have Anus!, 1978) is the title of the first-ever series of Xeroxes shown by Hudinison Jr. in 1979, at the School of Communication and Art of the University of São Paulo. Seven sheets of ocher paper garnished with yellow-green ribbons at their upper right corners, etched with a Xerox machine's interpretation of the various stages of peeling a banana. This fruit, frequently deployed to symbolize the underdevelopment of Latin American countries, here appears as a stand-in for an erect phallus (in the six first pages) and an anus (in the last one). That was how the artist gave back to his country everything he had been denied.
Born in 1957 in São Paulo, Hudinilson Jr. lived his teenage years in a dictatorial, repressive, and castrating Brazil. State censorship of the media was made official at the end of 1968, when the regime, founded in 1964, shed the last of its democratic veneer. Its political, ideological, moral, and behavioral edicts formed an amorphous, stifling morass of control. The government—whose motto was "Brazil: love it or leave it"—repressed those who questioned its totalitarianism as rigorously as it did with those who deviated from the heteronormative matrix. Hence it is understandable that Hudinilson Jr., nowadays an artist mainly known for his disruptive, erotic representations of the male body, was trained on the fringes. Fringes, plural: experimental art production that arose from museums and schools that created pockets of freedom of expression; and the underground São Paulo night scene, with its many excesses, sexual discoveries, and broken taboos.
As a young man he stumbled upon the study of art while searching for alternatives to the religious, middle-class everyday life he experienced at home. By day he began participating in art classes and workshops, film clubs, and cultural talks in various venues across the city, from the Pinacoteca do Estado to the Zoom School. His journey brought him into contact, for instance, with Regina Silveira, the artist and teacher responsible for introducing a whole generation of young Brazilian artists to experimental multimedia research and a network of exchanges that were independent of the art market. He discovered that it was possible to experience art outside of hierarchical systems and without the approval of a reactionary government. It was about bypassing censorship and moving straight toward one's audience.
By night, Hudinilson Jr. explored his sexuality. It was the end of the 1970s, and he was engaged in a search for pleasure that knew neither boundaries nor taboos. In alleys, dimly lit corners, or venues like the now-mythic club Madame Satã, he lived a life that society would not name, adopting an openly homosexual and hedonistic identity.
Both of these searches involved frantic comings and goings in urban space, and specifically the possibility of discovering new ways of using such space when it is dominated by an authoritarian order. Michel de Certeau would have recognized in Hudinilson Jr. living proof of the possibility of evading the strategic control of a territory by drawing on nimble, flexible, subversive techniques.
It was under cover of night that Hudinilson Jr. worked with his colleagues Rafael França and Mário Ramiro as the 3NÓS3 collective to create their Ensacamentos (Baggings, 1979), in which they climbed sculptures and anthropomorphic monuments to wrap their heads in huge black plastic bags. The city would wake up to find its heroic symbols suffocated, their chiseled bodies suddenly topped with hid- den identities, suggesting characters tortured by the ruling authorities. In the late 1970s the iron grip of the military regime was starting to be openly discussed, but there was still no room for the memories of the victims of state violence nor a forthright acceptance of queer identities. Even today in 2020, Brazil is still riddled with lame conservatism that has persisted across the history of the Brazilian democracy that now happens to be in power, such that the compromised monuments proposed by 3NÓS3, however fleeting, persist as valuable critical rewritings of history.
Beginning in 1978, Hudinilson Jr. would roam through the nighttime streets of São Paulo equipped with spray paint and stencils so as to produce graffiti with precise outlines, following the logic of image reproducibility that for him was always of paramount importance. The artist amassed a vast lexicon of more than six hundred motifs, albeit focused in the same vortex of signs: male bodies idealized as classical statuary, self-portraits and signatures, phal- luses and others anatomical bits taken from pornographic gay magazines, and slogans that became the artist's trademarks, such as "EXPLICIT," "Ahhh! Beije-me" (Ahhh! Kiss Me!), and "Pinto não pode" (No Dicks Allowed). The city at that time was filled with advertising that exploited women in a sexist, objectifying manner, which the artist's proliferation of marks subverted and inflected with a deviant, less normative, queerer unconscious.
It is possible to map out the way Hudinilson Jr. built his repertoire of images, then circulated them as graffiti and soon in a huge profusion of xerographic works, stamps, collages, postal art, occasional billboards, installations, and performances. The artist truly transformed himself and his life into an ongoing record of his relationship with images. When he died in 2013, he left an apartment that could be mistaken for an archive, overrun as it was with artworks, magazine and newspaper clippings, notes and notebooks. He'd spent decades hoarding and editing thousands of fragments, many of which ended up glued to the more than one hundred and thirty Cadernos de Referência (Reference Notebooks), his name for the notebooks and address books of various shapes and sizes in which he worked daily. His process was singular—and nonlinear. Images clipped in the 1970s might be fished out and juxtaposed or overlapped with others selected in 2010; a page that had seemingly been finished for years could be reopened and filled some more at any given time. The limit was the utter saturation of every single page.
In the collages, sexually explicit images frequently coexist with news about the art world; posed portraits of local TV stars rub elbows with reproductions of religious artworks or shocking scenes of accidents and deaths. Each assemblage was guided by the power of attraction and contrast between the manipulated images. Leafing through these notebooks it is clear that, to this artist, images had a haptic nature that surpassed their referential significance or visual appearance. Images can be caressed, shaped, compressed or loosened; they have weight, taste, and consistency. One can play a synesthetic game with them, or a sensual one. This principle is inherent to Hudinilson Jr.'s practice, and that is why he was able to glimpse the act of anal penetration in a sequence of photocopies of a banana being peeled.
In the 1980s he discovered an allegory for his particular sensitivity in the myth of Narcissus, which he encountered in André Gide's essay "The Treatise of Narcissus" (1891), a gift from his friend and lover Jean-Claude Bernardet. As the story goes, Narcissus was indifferent to the desire of those around him until he met with his own reflection on the still waters of a crystal-clear lake. Not knowing he was standing before an image—and not knowing that he himself was an image in the eyes of others—Narcissus gave in to his own charms and fell for an unattainable object that, nonetheless, readily responded to his loving gaze. This was Narcissus's downfall, but also Hudinilson Jr.'s poetic redemption, as he constantly addressed the myth— in the titles of his works, in his collage compositions, in the interviews he gave. It makes sense, since only when he, like Narcissus, was capable of associating vital attributes to images could he, as Hudinilson Jr., love them enough to subvert their fleetingness. He could become attached to a photograph meant to be consumed in an ephemeral manner (like a news story, entertainment, or pornography) and keep it sheltered inside his folders for years until finding a site that would emphasize the fascination that drew him to it at that very first moment. While most people consume images voraciously, he kept, edited, and submitted them to a daily "exercise of seeing," as he put it.
Moreover, he submitted his own body to such exercises. While he ascribed a haptic character to images, he projected scopic drives onto himself. As Ricardo Resende asserts in what is to date the most thorough piece of writing on the artist, if Hudinilson Jr. ever created a masterpiece, it is Narcisse Exercício de Me Ver II (Exercise of Seeing Myself II, 1982), a work whose making was photographically recorded by Afonso Roperto and was later given the status of a performance.1 Stark naked, the artist, who was already intimate with the photocopier, having relentlessly tested its resources and limits, climbed onto the glass top and transformed his own hairs, protuberances, and orifices into a matrix to be scrutinized by the mechanical light. Knowing that the voids would be translated into the toner's dense black, he tried positions that were alternately more or less revealing, multiplying enlargements and subdividing his image into modulations. He executed a choreography in which the reproductive, serial machine repeated its movement and he improvised variations.
Through the broadening of bodily details and skilled technical mastery, Hudinilson Jr. superseded the tool's usual range in those times already filled with excitement over the relatively new medium of Xerox art: he achieved what he called Xerox Actions. His slender body, which bragged of his fantasies and sexual escapades, dabbled in nebulous scenes, cosmic images, totemic enlargements, figurations and abstractions in chiaroscuro, dreams of Narcissus. But this work also achieves an overcoming of eroticism through diffusion, pitting tactile friction against the optical—an operation that broadens the concept of "erogenous zone" until it becomes seamless, covering each square inch of the body.
The other facet of this mythological fascination with Narcissus was the possibility of self-sacrifice, renouncing life so as to contemplate his image indefinitely. We would be remiss to exclude elements of the Christian imaginary from this projection, given that the artist grew up in a Catholic family. For instance he referred to the Holy Shroud in his installation Ecco Narcisus (Here Narcissus, 1990-2010). Nor should we neglect the impact of the violence, death, and castration that eventually hit the artist and his allies.
In the artistic realm, Brazil's process of incomplete re-democratization, which reached its peak with the new constitution enacted in 1988, was followed by a gradual reformulation of the art market, led by a scholarly class who knew how to build a narrative for Brazilian art history and established a direct connection between modernisms, concretisms, and a certain polished niche of post-conceptual production, until arriving at the return of painting in the 1980s. There was euphoria and celebration, but at the expense of the alternative, explicit, politicized 1970s production, which was pushed to the margins of Brazilian art his- tory. Hudinilson Jr., of course, was right in the center of that which was swept under the rug.
On the sexual liberation front, although officially the process of political opening was experienced as a call to the wonderment unleashed by a generation of youths who took the media lead with high doses of sexualization and libido, what actually took place was the continuance of homophobic violence in the streets of the major cities, supported by a police force that never cut ties with the practices of the military regime. LGBTQIA+ rights and agenda were earned little by little via an activism that had to wait for the dictatorship to dissipate so it could organize in an official manner—a process then disrupted by the traumatic blow of the HIV pandemic in the 1980s. Urban violence and the AIDS trauma had an equal, direct impact on Hudinilson Jr., who more than once was assaulted by homophobic attackers and lost friends and lovers to the virus, never able to explain how he was spared from infection.
In the series of xeroxes (Des)construir Narciso ([De] constructing Narcissus, 2000), he enlarged the X-rays of his broken bones after a fall precipitated by an attempt to evade one such attack. And in the late 1980s, he compiled the sickness, physical degradation, and death of Brazilian singer Agenor de Miranda Araújo Neto (better known as Cazuza) in a reference notebook. (Cazuza's highly publicized narrative arc widely symbolized the doom of HIV and strengthened the stigma regarding homosexuality.) Hudinilson Jr. prided himself on having created, with Bernardet and Darcy Penteado, what may have been Brazil's first AIDS prevention poster. Distributed by the Group for AIDS Prevention and Awareness, it read, Transe numa boa / sexo é bom / não deixe a aids / acabar com isso (Get laid, it's alright / sex is good / don't let AIDS / put an end to it), followed by tips on prevention, ranging from condom use to encouragement regarding couples' masturbation. In the background, in yellow letters, sensual verbs stood as alternatives to penetration: kiss, caress, fondle, touch, covet, fantasize, swing. In retrospect, this list of actions is recognizable as an inventory of the array of gestures Hudinilson Jr. employed in his continuous and sensual production of pictures of the world and of himself.
Hudinilson Jr. spent his final decades more and more shut off with his images. He embodied a marginal role in a society that had narrowed its margins. He continued to keep his records of himself and told, to those who visited him, versions and more versions of his stories about art and sex. He dove further into his alcohol addiction, in a self- destructive dynamic that was clear to his friends. He left, at last, this life, and began to live exclusively in his images.
Now, when the whole world suffers under a new pandemic and a tsunami of conservatisms and movements of totalitarian intent—with Brazil as an epicenter of both catastrophic emergencies—Hudinilson Jr.'s ambivalent gestures are overdue for reassessment. The exhibition Hudinilson Jr.: Explicit, currently on display at the Pinacoteca do Estado de São Paulo, is driven by an important donation the family made to the institution and focuses on the artist's intimate relationship with the city and with the Pinacoteca itself. The show was only open to the public for one weekend before closure due to COVID-19. At some moment, somehow, the city will reopen. It's unlikely, however, that we will suddenly feel comfortable again in our own bodies—partly due to a sense of threat from the presence of others who could be carrying an invisible plague, partly because many months will have passed during which all meetings with others were mediated by digital images. Then, more than ever, this artist's example will be needed: a reminder that insatiable desire for the other is not necessarily something easy or convenient, but something to be constructed in the shadows of the night, politically reclaimed under the light of images, and savored in endless exercises of seeing and being seen.
1. Ricardo Resende, Hudnilson Jr.: Posição Amorosa (São Paulo: Martins Fontes, 2016), 271–286.
Hudinilson Jr. (b. 1957–d. 2013, São Paulo) was one of the most important Brazilian artists of his generation, influencing the country's entire artistic scene. Xerox—the technique he consistently favored for both practical and conceptual reasons—began to interest him in 1977- 1978. In recent years, his work has been presented in important exhibitions such as Histories of Sexuality, MASP, São Paulo (2018); Xerografia: Copyart in Brazil, 1970– 1990, University of San Diego (2017); The Matter of Photography in Americas, Stanford University (2018); the Glasgow International (2014); and the 31st Bienal de São Paulo (2015). His work was recently featured in solo exhibitions at the São Paulo Cultural Center (2020); USP Museum of Contemporary Art, São Paulo (2014); and Scrap Metal Gallery, Toronto (2018). The exhibition Hudilson Jr: Explicit is currently on display at the Pinacoteca do Estado de São Paulo. It resides in the collections of the Museum of Modern Art, New York; Museo Nacional Centro de Arte Reina Sofía, Madrid; Migros Museum, Zurich; MAGA Museo d'Arte, Gallarate; MALBA, Buenos Aires; MASP, São Paulo; Pinacoteca do Estado, São Paulo; Museu de Arte Moderna de São Paulo; and the Museu de Arte Contemporânea da Universidade de São Paulo.
Paulo Miyada (b. 1985, São Paulo) is a curator and researcher in contemporary art. He holds a master's degree in the history of architecture and urbanism from FAU – USP. He is an adjunct curator of the 34th Bienal de São Paulo (2020) and chief curator of the Tomie Ohtake Institute, where he coordinates the Research and Curation Center and co-coordinates the course program of, and teaches in, the curatorial program Escola Entrópica. He was an assistant curator for the 29th Bienal de São Paulo (2010), part of the team at Rumos Artes Visuais do Itaú Cultural (2011-2013), and an adjunct curator for the 34th Panorama of Brazilian Art at MAM-SP (2015). Among other projects, he has curated Osso – Exposiçãoapelo ao amplo direito de defesa de Rafael Braga (2017); and AI-5 50 Anos – Ainda não terminou de acabar (2018), both at Instituto Tomie Ohtake, São Paulo.
Originally published in Mousse 72