EXHIBITIONS
Huma Bhabha at Stephen Friedman Gallery, London
Close
1
2
3
4
5
6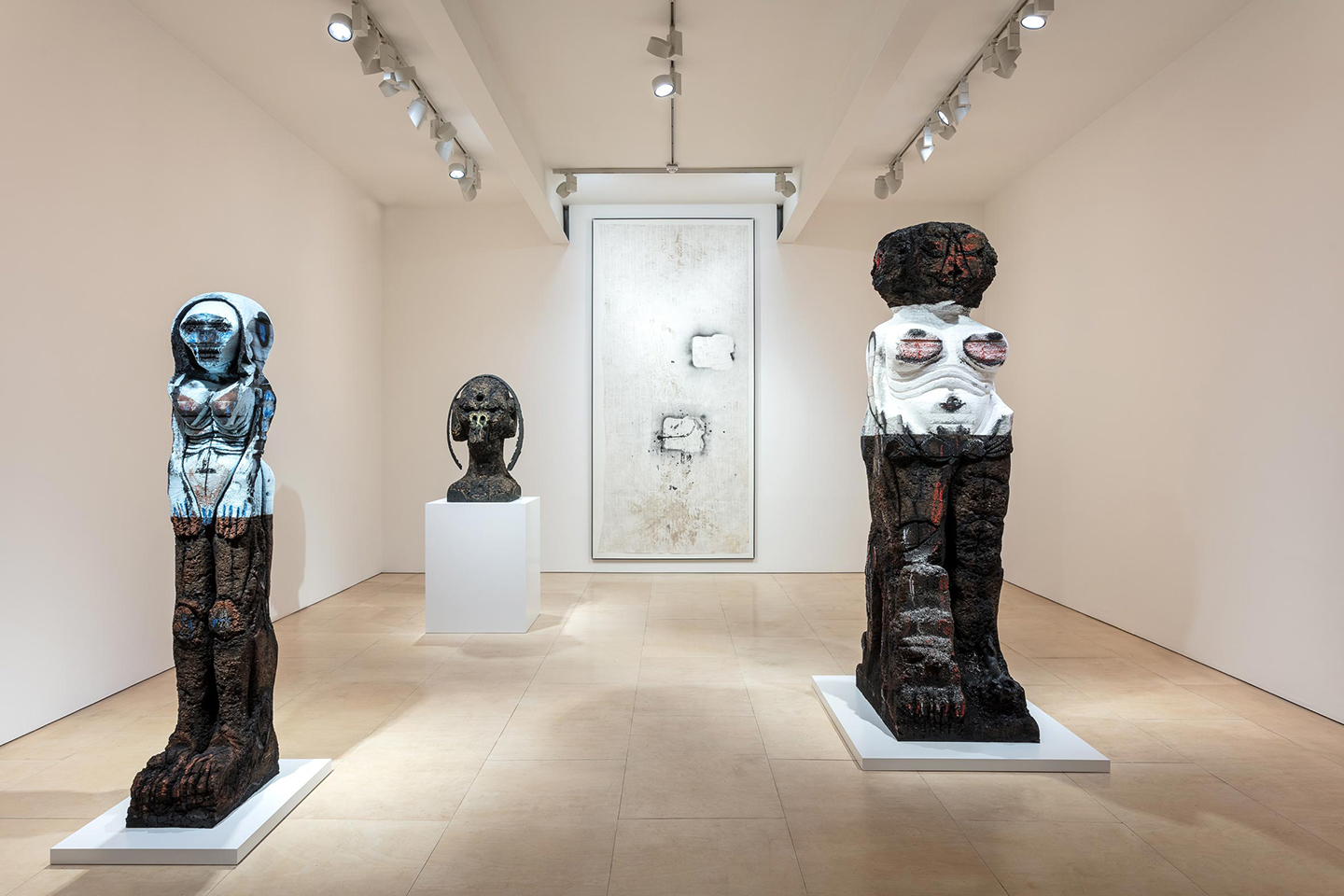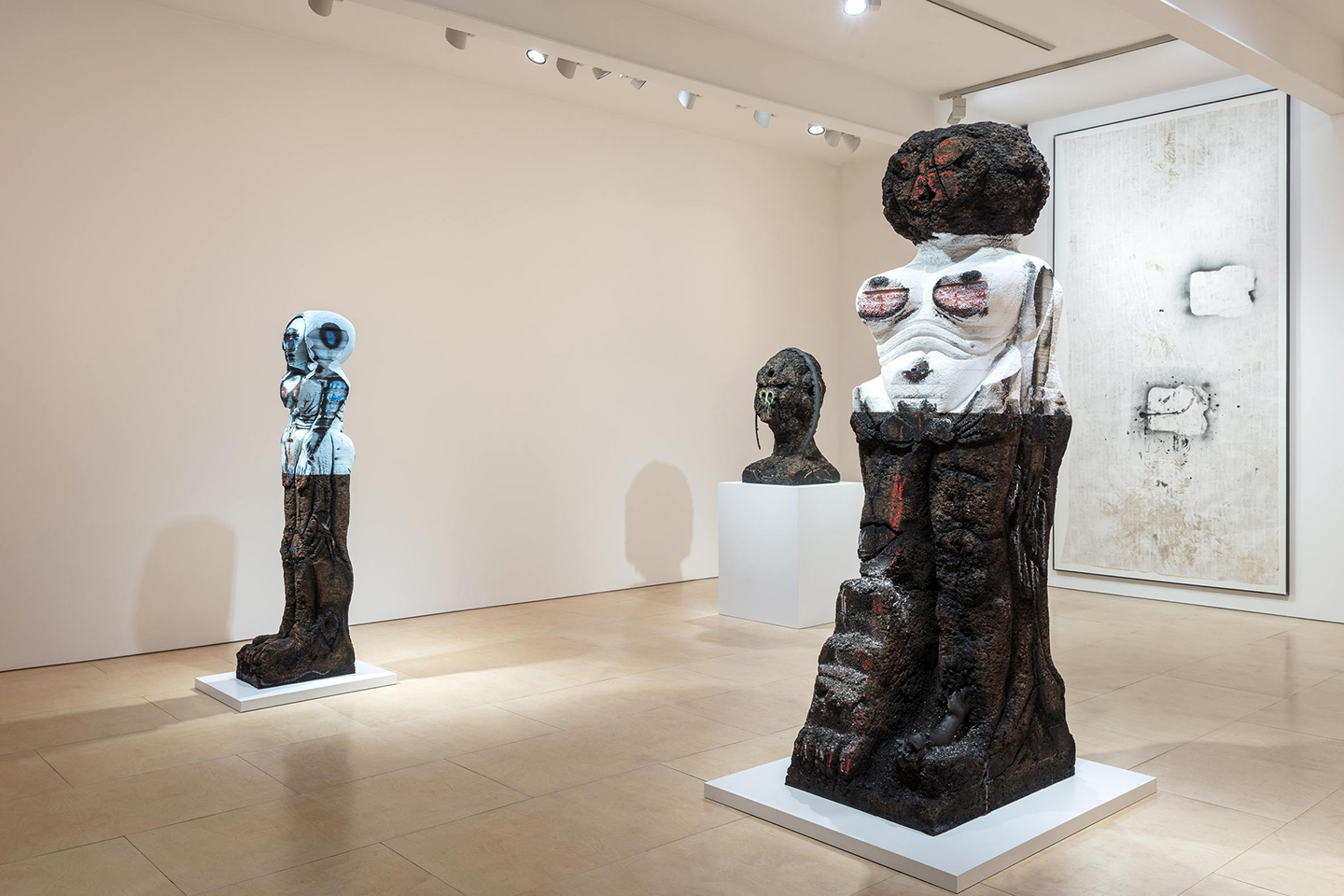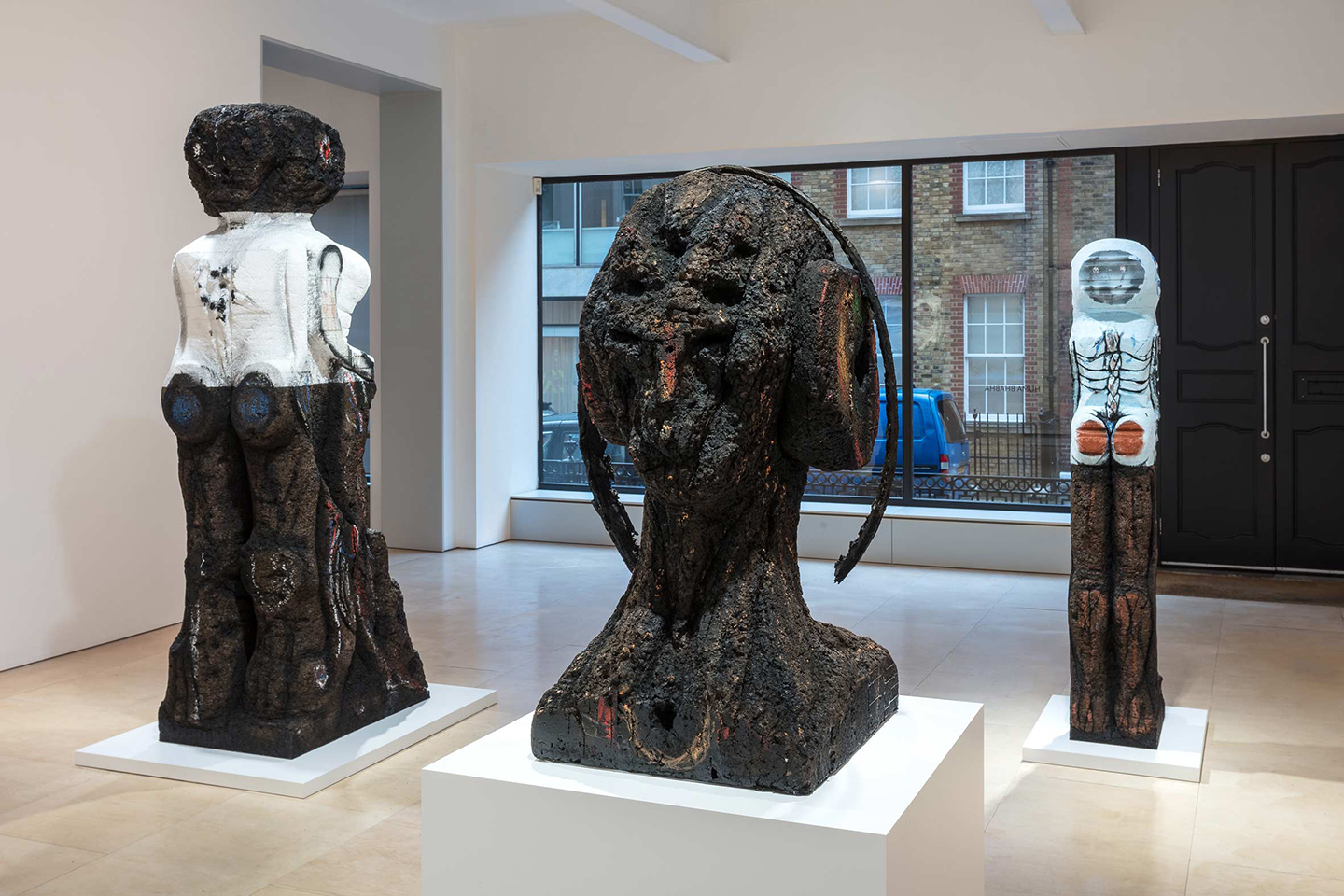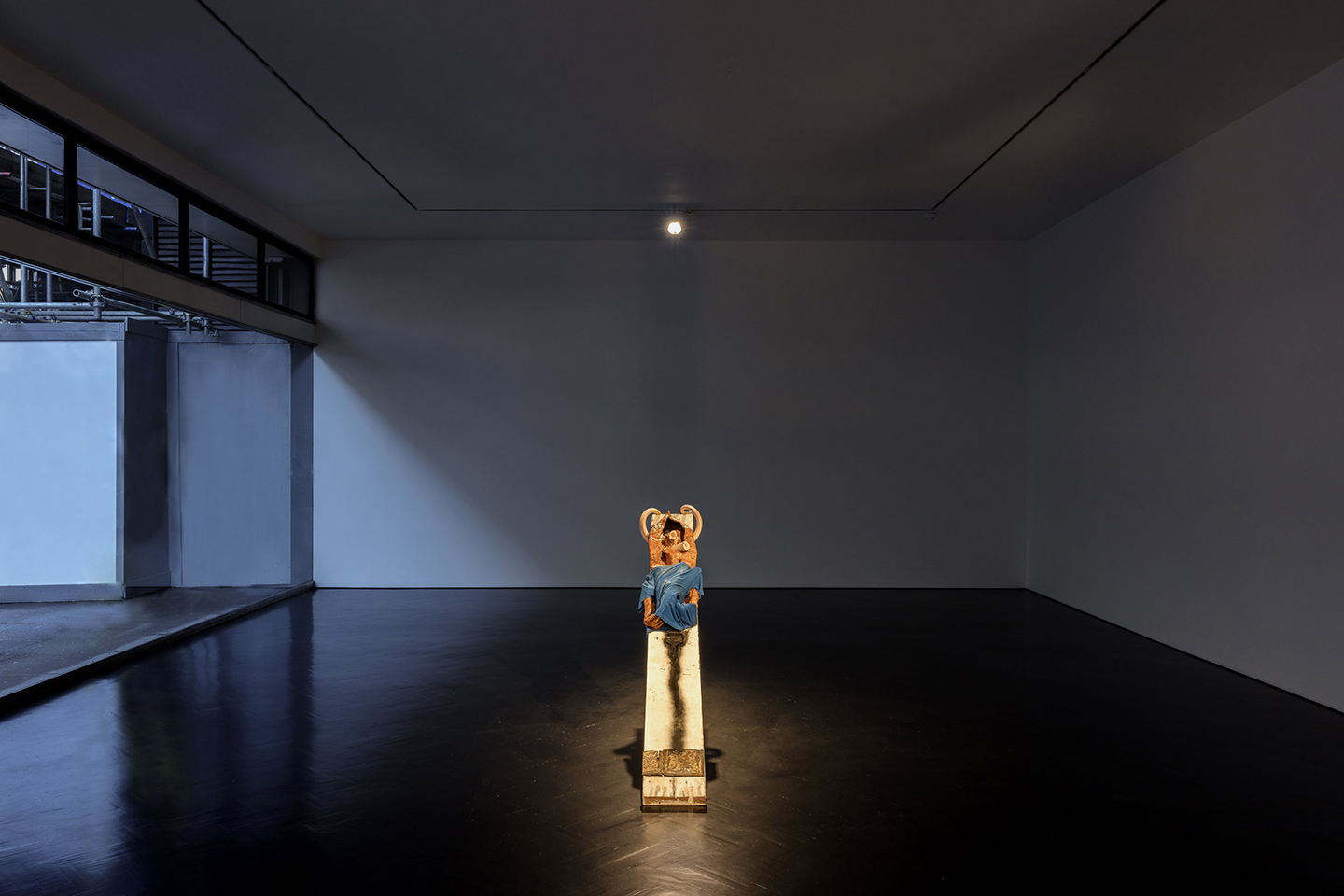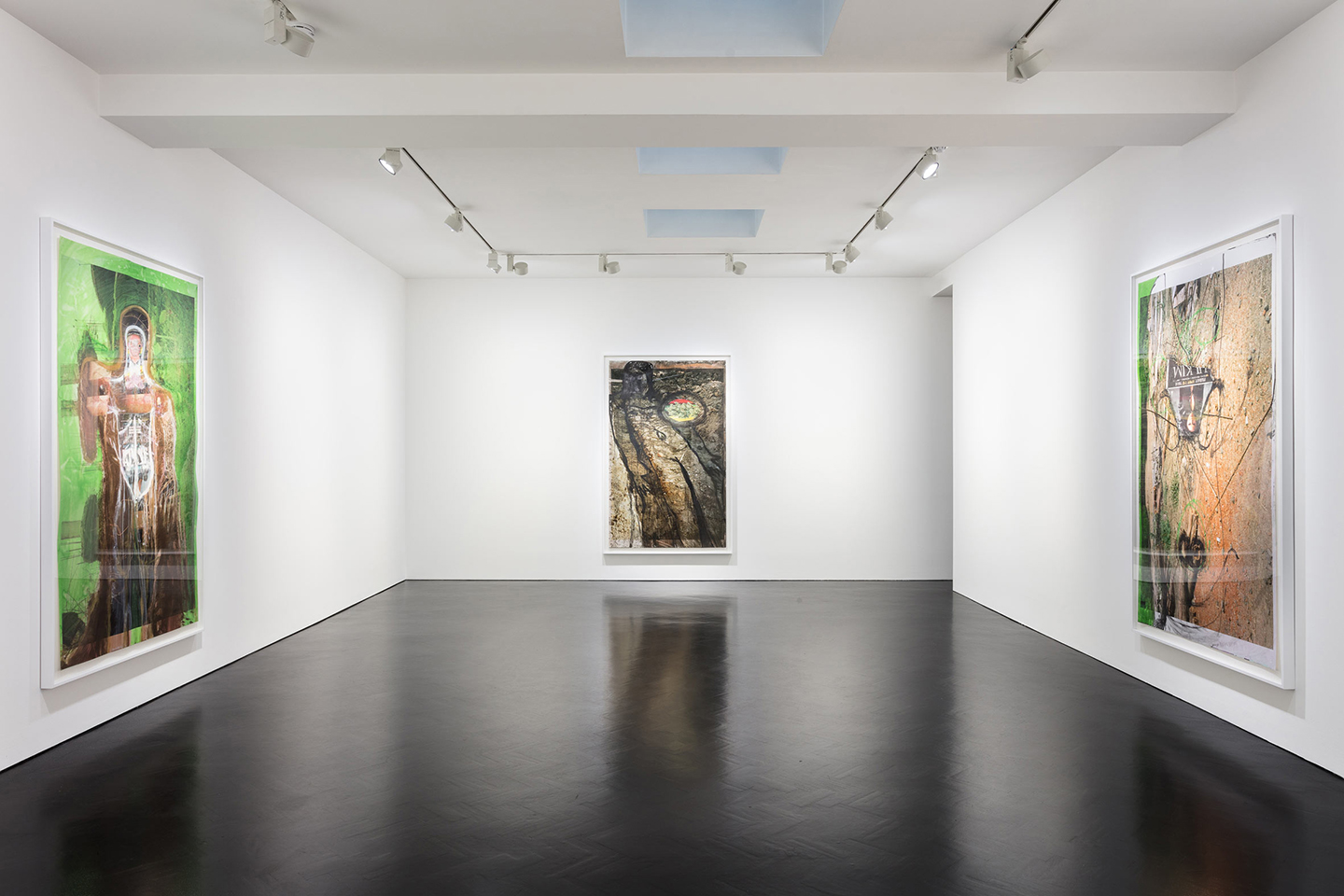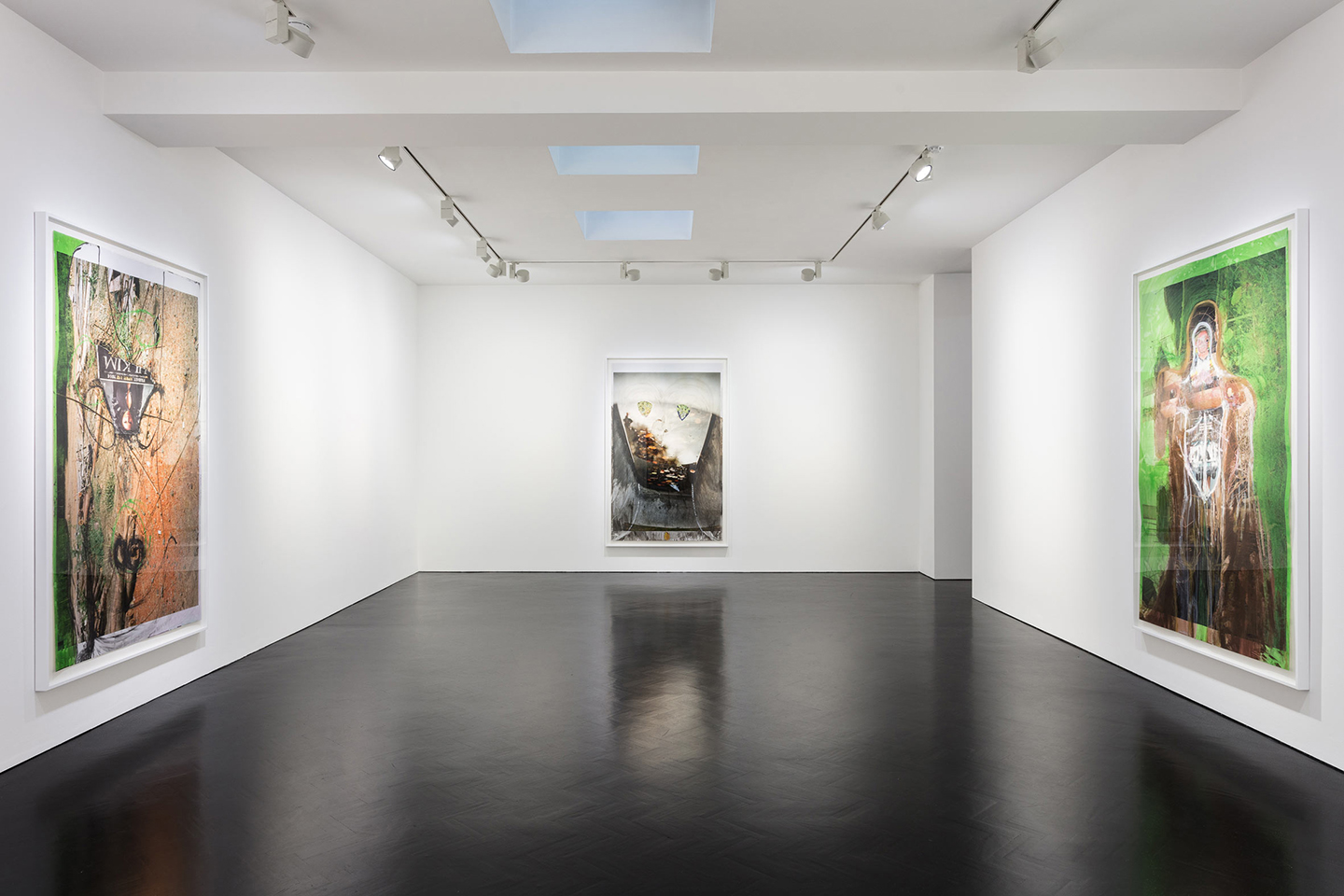 Huma Bhabha's second solo exhibition at Stephen Friedman Gallery will open in November 2016. The Pakistan born, US- based artist will present an ambitious new body of work. The show will include three new carved cork sculptures, large-scale drawings with collage on photographs and a new clay and mixed media sculpture. The new work continues Bhabha's investigation into figuration, drawing inspiration from a wide spectrum of references that cross genres, time, art history, continents and popular culture. From Ancient Gandharan ruins to the instant contemporary ruins of stressed, urban infrastructure, time becomes another malleable material in Bhabha's toolbox.
The large-scale drawings on photographs begin with Bhabha taking photos in various cities including Berlin and Karachi. The photographs are then enlarged and worked on with a variety of materials including spray paint, ink and oil stick. One features a dirt colossus rising from a shallow grave, seemingly awakened by a collaged orb of weed taken from 'High Times' magazine. Bog men, Joseph Beuys, Cheech and Chong all inform the mysteriously cinematic vertical scenarios found in these new works.
In Gallery One a new sculpture revisits Bhabha's use of clay, bones and wire armature with a new theatrical twist. Breaking away from the vertical or horizontal orientation of figurative sculpture Bhabha tilts her plinth and figure at a 45-degree angle, and places a simple welded metal stand underneath. This creates a dynamism and drama that activates the reclining figure: a figure that puts Jasper Johns in an erotic encounter with Bhabha's own version of post-Louise Bourgeois figurative sculpture. This sculpture highlights Bhabha's long-term interest in revisiting the history of figurative sculpture through the time machine of contemporary cinematic science fiction and horror.
In the other gallery, Bhabha continues the development of her cork and Styrofoam sculptures with a further variety of painting methods, and some collage elements. The largest cork sculpture 'Castle of the Daughter' stands at eight feet tall, with a four-faced head of cork and a white torso and face that seem to be dripping seeds of foam core. The synthetic becomes organic in the 'seething with process' mother earth figure.
Another cork sculpture sits like a Roman bust circa 3050 on a white plinth, a discarded tyre shard sitting on its head like an upside down smile of the latest fashion. The final cork sculpture stands by, wrapped in its own armour of futuristic gothic design. Looking over the three cork works is a large drawing on white photo backdrop paper, covered with the dust of footprints and paint residue. It is a rubbing that appears like a map where the three sculptures were housed: ghosts of the studio process.
Huma Bhabha's work is of this time. Her material and historical bricolage is generous in its influence and inspiration, encompassing popular horror and sci-fi as well as Brancusi and Giacometti. This exciting group of new work is noticeably free and unafraid of theatricality, narrative, beauty and even romance. It demonstrates the paradoxical magic touch and the on-going strength of her practice.
.
at Stephen Friedman Gallery, London
until 28 January 2017